The automotive industry is buzzing with the introduction of the new Renault Clio E-Tech full hybrid. This vehicle not only represents a significant milestone for the Clio brand but also reaffirms Renault's dedication to building modern, stylish, and sustainable cars. The much-anticipated release comes with the base model priced at £21,295 On-The-Road (OTR), with orders opening today.
A New Vision for the Iconic Hatchback
Known for its chic looks since its debut in 1991, the latest generation of Clio continues the trend with a new assertive style and cutting-edge technology. The new design language, sporty front end and sharp LED lighting create an unforgettable impression, perfectly encapsulating the modern and progressive spirit of Renault.
The Clio E-Tech hybrid introduces three unique trims: the Evolution, Techno, and the premium Esprit Alpine, all designed to cater to varying consumer preferences and driving needs.
Power Meets Efficiency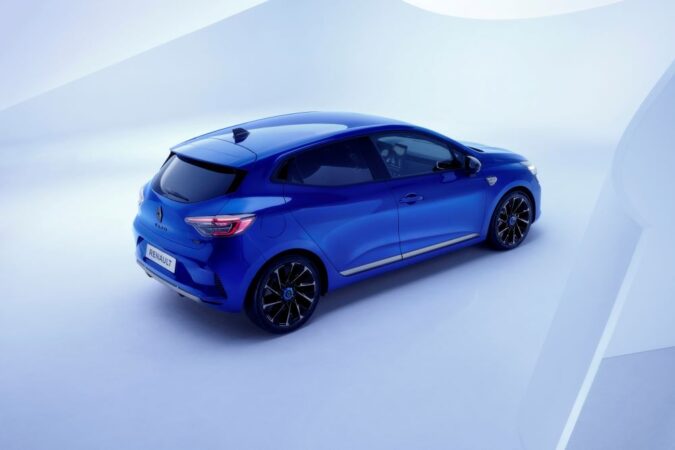 Underneath its sleek exterior, the new Clio E-Tech full hybrid showcases the forefront of hybrid technology. The petrol/electric hybrid engine churns out a robust 145hp and provides a range of up to 550 miles, with CO2 emissions as low as 96g/km.
The hybrid technology enables the car to rely on the electric motor up to 80% of the time in city driving, reducing fuel consumption by up to 40% compared to conventional petrol engines.
Cutting-Edge Assistance Systems
The advanced tech doesn't stop at the engine. The new Clio E-Tech comes with up to 17 Advanced Driver Assistance Systems (ADAS), such as adaptive cruise control, blind spot warning, and rear cross-traffic alert – typically found in much larger and more expensive vehicles.
An Interior Like No Other
Mirroring its sophisticated exterior, the Clio E-Tech's interior has also received significant enhancements. Upholstery and interior surfaces are covered in TEP, a grained-coated fabric made of bio-sourced and recycled polyethylene fibres, steering clear of traditional leather.
Each trim comes with its unique sustainable fabric, featuring TENCEL Modal branded fibres in the Techno and Esprit Alpine trims, marking a new age in sustainable car interior design.
The Trim Levels: Evolution, Techno and Esprit Alpine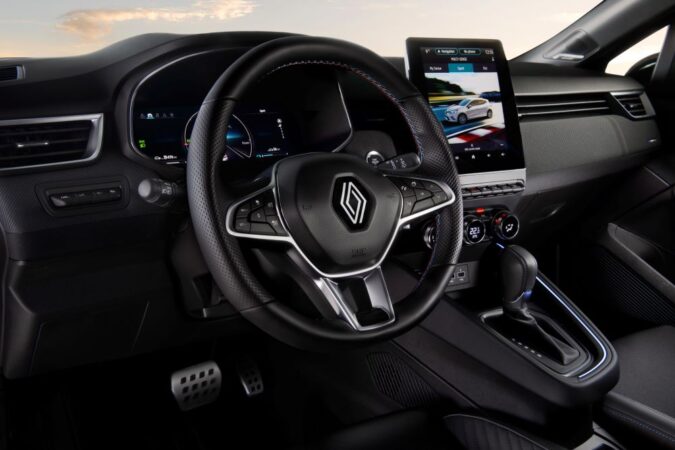 The base Evolution trim, priced from £21,295 OTR, includes features such as a 7-inch digital driver display, 7-inch Easy Link touchscreen, and 16-inch alloy wheels.
Next up is the Techno trim for £22,695 OTR, which includes additional features like a reversing camera, 17-inch diamond-cut alloy wheels, and a wireless phone charger.
The range-topping Esprit Alpine for £24,095 OTR includes a distinctive 'Alpine' embossed 17-inch diamond-cut alloy wheels, a larger 9.3-inch Easy Link touchscreen, heated front seats, and more.
A New Chapter for Renault
Renault's Country Head for the UK, Guillaume Sicard, spoke passionately about the new launch: "The New Clio E-Tech full hybrid is a milestone in the model's long-running story… making the model more relevant than ever."
The New Clio E-Tech full hybrid will be available to order this August, and with its style, sustainability, and impressive tech, it's set to continue Renault's successful legacy.