The automobile landscape has always been a space for innovation, and Renault is taking another step forward with its brand-new Clio. Debuting with a sportier look and enhanced features, this car promises to be a game-changer.
Sporty Makeover with a 'Nouvelle Vague' Twist
Gone are the days when cars were merely a mode of transport. Today, they're a statement, and the New Renault Clio is all set to make a bold one. This car is the first in Renault's 'Nouvelle Vague' or 'New Wave' series, showcasing the brand's remarkable signature lighting. So, if you're out and about in town, expect some head turns when you drive by in this beauty.
Power Up with Two Stellar Powertrains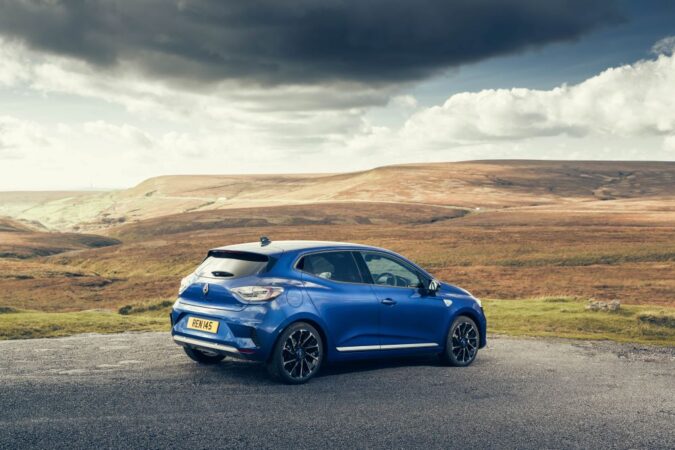 Renault is offering car enthusiasts a choice of two powertrains: the petrol-fueled three-cylinder TCe 90 and the innovative E-Tech full hybrid 145. What's the buzz about? The E-Tech promises more excitement with lesser fuel consumption – a dream combo for many.
It blends two electric motors with a four-cylinder, 1.6-litre 95hp petrol engine. This means the New Clio E-Tech can often rely on its electric motor, especially during city drives, reducing fuel consumption by a whopping 40% compared to its petrol counterparts.
Stay Connected on the Go
The New Clio is packed with features that make every journey enjoyable. Its state-of-the-art digital platform ensures a connected driving experience for both the driver and passengers. With a digital display ranging from 7 to 10 inches and the Easy Link multimedia system, navigating the streets and staying entertained is a breeze.
Plus, Android Auto and Apple CarPlay come standard across the range. And for those who despise cords, rejoice! Wireless phone charging is now standard on the Techno and Esprit Alpine trims.
Safety First, Always
Ensuring safety on the roads, the New Clio is equipped with up to 17 Advanced Driver Assistance Systems (ADAS). From Lane Keep Assist and Automatic Emergency Braking to Traffic Sign Recognition, this car is designed to keep its occupants safe and sound. Not to forget, features like auto lighting and rain-sensing wipers that make driving a delight, come rain or shine.
Eco-friendly and Stylish Interiors
If you're an eco-warrior, Renault has good news. The New Clio's interiors don't use leather. Instead, they're adorned in TEP, a sustainable fabric made of bio-sourced and recycled polyethene fibres. The Techno model even features a specially developed fabric comprising up to 60% TENCEL Modal branded fibres.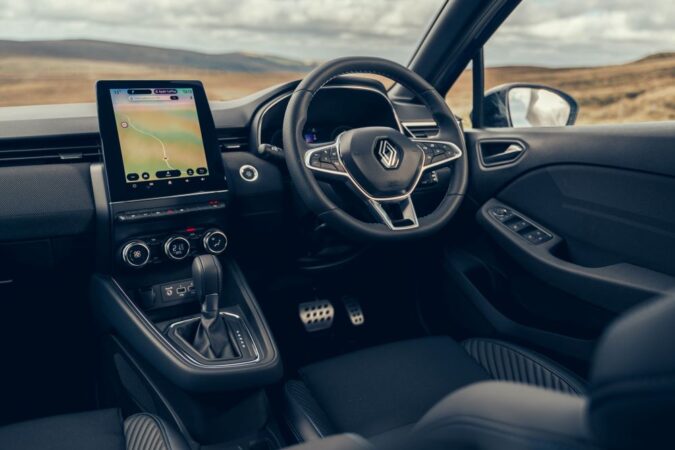 Trim Levels to Suit Every Fancy
Ready to get your hands on the New Clio? Choose from three trims – Evolution, Techno, and the premium Esprit Alpine. While features like alloy wheels, electrically folding mirrors, automatic air conditioning, and wireless smartphone integration are standard across the board, each trim brings its unique offerings.
Starting at just £17,795 on the road for the Evolution trim, this car is a steal. The Techno and Esprit Alpine are priced at £19,195 and £20,595 respectively.
In a nutshell, Renault's New Clio is all about fusing style, power, and sustainability. Whether you're a car enthusiast, an eco-warrior, or someone who simply loves a smooth drive, this car ticks all the right boxes. It's time to gear up for a ride that promises to be nothing short of spectacular!