Introducing ITA001, a Dream Porsche 911
Theon Design has revealed ITA001, a bespoke Porsche 911 (964) crafted for an Italian collector from Milan. Combining OEM+ design, cutting-edge technology, and obsessive attention to detail, ITA001 delivers the ultimate air-cooled Porsche 911 driving experience.
Carbon Body and 400bhp Flat-Six Engine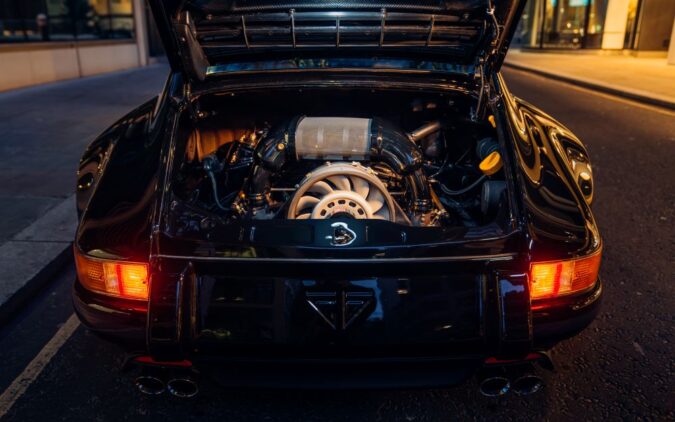 The restored Carrera 4 Coupe features an all-carbon body, reducing weight to just 1152kg. A mighty air-cooled 4.0-litre flat-six engine produces 400bhp and 315lb/ft of torque, offering razor-sharp response and an intoxicating driving experience.
Performance Upgrades and Modern Technology
ITA001 boasts a Porsche 993 RS six-speed gearbox, 993 RS brake setup, and limited-slip differential. A five-stage TracTive Active Controlled Electronics (ACE) damping system ensures sophisticated handling. Modern comforts include an electric-power steering pump and dual air-conditioning compressors.
Classic Design and Luxurious Interior
Finished in Schwartz Black with grey 'Ghost' stripes, ITA001 features 18" Fuchs wheels and satin carbon fibre trim. The interior includes soft tobacco Bridle leather Recaro seats, custom rear touring seats, and a high-quality Focal six-speaker stereo.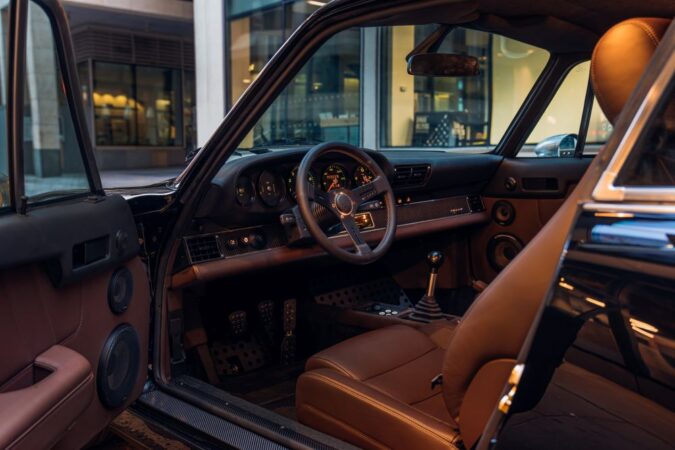 Bespoke, Handcrafted Perfection
Each Theon Design commission, starting at £380,000, is a unique collaboration with the customer and takes 18 months to build, excluding donor car, shipping, and local taxes. ITA001 is a testament to Theon Design's commitment to air-cooled Porsche perfection, blending classic charm with modern performance.