The Ducati Sport 1000 was one of the models of Ducati's SportClassic lineup. This was a range of retro-style bikes that Ducati produced in the mid to late 2000s.
It seemed like it was destined for success; retro styling with modern underpinnings, a lovely V-twin engine, and it even appeared in Disney's TRON: Legacy (2010) to help launch it into the spotlight.
However, the Sport 1000 had a production run of just three short years. It's not because Ducati intends it as a limited-edition run, but, well, actually we're not quite sure why they discontinued it. But let's dig deeper.
This article will take a closer look at the Ducati Sport 1000. We'll discuss the bike's history, specs, and why it failed. And we'll take a look at reviews and see if maybe you should consider it to be your next bike. Here's our table of contents:
Ducati Sport 1000 Overview & Specs
As mentioned, the Sport 1000 was part of the SportClassic lineup. These were a series of retro-style bikes produced from 2006 to 2010. This post will focus on the Sport 1000 model, but we'll briefly discuss the rest of the lineup later on.
The Sport 1000 was introduced in 2003 as a concept with a design that took inspiration from the 1973 Ducati 750 Sport, hence why it has the looks of a single-seat cafe racer. It was then produced from 2006 to 2009, retaining most of its concept looks.
Cafe racers are production bikes modified to improve speed and handling over short distances. As you can imagine, cafe racers are fast and agile, but not particularly comfortable.
The idea of the Sport 1000 was to create a bike that look like a cafe racer but was still relatively modern for daily usage. In other words, a comfortable and usable cafe racer. Here's a beautiful video showcasing the design of the Ducati Sport 1000:
You'll notice the bike in the video above isn't entirely stock, but it still looks largely the same as the original bike.
Anyway, the Sport 1000 itself had a couple of different variations. The early 2006 model was the monoposto which was a single-seater. After the introduction of the GT1000 in 2007, the Sport 1000 biposto (twin seats) was introduced. Like the GT1000, the biposto also has passenger seating, albeit still with a more sporty riding position.
It seems like a bike destined for success and will earn its place in the hearts of riders. However, as mentioned, it never quite took off. More on that later on, let's take a look at the specs first:
Ducati Sport 1000 Specs
As the name suggests, the Sport 1000 has a 992cc engine. And in true Ducati fashion, it's a 90-degree angle V-twin engine, although they have since moved away from the V-twin engines in favor of V4 engines.
Anyway, this engine makes 91 horsepower and 67lb-ft of torque, and the transmission is a 6-speed straight-cut gearbox. The drivetrain is the same across all the SportClassic lineup.
Each model has different suspensions units. And the Sport 1000 has a 43mm upside-down telescopic fork in the front which it shares with the GT1000. Meanwhile, there's a Sachs fully adjustable mono-shock absorber at the back.
The front brakes are twin 320mm semi-floating discs with a 2-piston floating caliper. Meanwhile, the rear brake was a 245mm disc with a 1-piston floating caliper. There were slight variations in wheel designs, but they were all the same size. Here's a summary of the specs:
Engine: 992cc 90° 4-valve V-twin engine.
Bore x Stroke: 94 mm x 71.5 mm
Power output: 91 horsepower @ 8,000rpm, and 67lb-ft of torque @ 6,000rpm.
Transmission: 6-speed straight cut gears.
Frame Type: Tubular steel trellis.
Suspension: 43mm upside-down telescopic fork (front), Sachs fully adjustable mono-shock absorber on the left side (rear).
Tires: 120/70 R17 (front), 180/55 R17 (rear).
Rake, trail: 24-degree angle, 92mm (3.6 inches).
Seat height: 32.5 inches (825mm).
Bike Weight: 395lbs (179kg).
Fuel Tank: 4.0 gallons (15 liters).
That's about all the specs that you need to know about the Sport 1000. Before we get onto why this bike failed, let's briefly talk about this lineup's variants:
Ducati SportClassic Variants
As mentioned, there were several variants of the SportClassic lineup. In addition to the Sport 1000, here are the other SportClassic bikes from Ducati:
Sport 1000S (2007 – 2009) was almost the same as the Sport 1000. However, it has a lower handlebar to accommodate the fairing. Apart from that, the bike is largely the same.
Paul Smart Limited Edition (2006) is the most desirable and collectible variant. It has a fairing, front and rear adjustable Öhlins suspension, and a steering damper. The main selling point was the silver paint and green frame color scheme which was inspired by the 750 Imola Desmo competition bike that Paul Smart rode to victory in 1972. Ducati only made 2000 of these.
GT1000 (2007 – 2010) was the touring variant, it has a different frame, twin adjustable Sachs shocks at the rear, and touring handlebars for better comfort. All GT1000 models came with twin seats, and the different frame allows for a more comfortable riding position.
So, there's a total of four variants. The standard Sport 1000 was the main model, which comes as either a monoposto or biposto. Then Ducati released the Paul Smart edition to commemorate Paul Smart's victory in 1972, which was limited to just 2000 units.

The success of the Paul Smart edition led to the creation of the Sport 1000S. It had the fairing of the Paul Smart edition, but everything else apart from the handlebar was the same as the Sport 1000. The Sport 1000S didn't come with the special livery, but it was widely available.
Finally, they launched the GT1000 in 2007 intending to create a more comfortable bike, intended for sport-touring riders. The GT1000 was the last model to roll out of production, which stopped in 2010.
Why The Ducati Sport 1000 Failed
You're probably wondering why the bike had such a short production run. As with any discontinued product, this is rumored to be due to poor sales. However, there are conflicting reports about this.
An article from motorcycle.com in 2007 suggests that the SportClassic lineup was selling well. They wrote, "according to European Correspondent Yossef Schvetz's test of the GT1000 last year, something like 30 percent of Ducati's sales worldwide is of the Sport Classics line."
No matter how you look at it, 30% is a significant chunk and that would suggest that the SportClassic lineup was selling well. So, why did Ducati stop selling it? We can't find an official sales report, we're going to have to assume that even though it made up 30% of sales, it just wasn't enough for Ducati to continue making the bike.
Note that the statement was from 2007, so it's possible sales were declining in later years which led to the SportClassic lineup's demise. Not to mention the financial crisis of 2008 may have slumped sales. Whatever the case, we do believe four more things contribute to its demise:
1. It Was Ahead Of Its Time
iPads are without a doubt the best-selling tablet computer of all time. Thanks to great design and marketing. However, Apple wasn't the first to the tablet market; there are plenty of tablets that predates the iPad, such as the Microsoft Tablet PC.
The tablet was not without its issues, but crucially, it was a little ahead of its time. No one wanted a large and experimental tablet computer in the early 2000s, and therefore, no one bought it.
Similarly, the Ducati Sport 1000's concept was ahead of its time. Ducati wasn't the first to create a retro-style bike with modern underpinnings, but they were certainly early to the market. At the time, not many riders were interested in retro-style bikes.
However, both the motorcycle and the car industry are seeing a rise in interest in vintage and retro-style vehicles. Many bike makers now have a retro-style bike in their lineup to meet this retro demand from consumers. Examples include the Kawasaki W800, Triumph Bonneville, and my personal favorite, the BMW R nineT.
Those are all retro-style bikes with modern underpinnings, often inspired by an older and iconic model from the manufacturer's past. Sounds like a familiar concept, doesn't it?
Unfortunately, when the Sport 1000 was in production, the popularization of all things vintage simply hasn't reached its peak. Hence why it probably didn't sell quite well.
Why Ducati hasn't brought the SportClassic lineup back, we don't know. However, they do have the Scrambler which is a revival of the original 450 Scrambler made in the '60s and '70s. And the Scrambler's engine ranges anywhere from 400cc to 1,100cc.
2. The Movie Debut Came Too Late
There's a reason why Audi was more than happy to give Tony Stark their latest and greatest R8 models in the Iron Man and Avengers movies: it's good publicity.
Associating your brand with Marvel's billionaire playboy means those who aspire to be like Tony Stark—and those who adore Robert Downey Jr.—are going to want an Audi as well. I know plenty of Marvel fans who aren't into cars but want an Audi simply because that's what Tony Stark drove.
Now, we don't know whether or not Sam Flynn of TRON: Legacy will have the same effect as Tony Stark. It's certainly up for debate. However, it couldn't possibly hurt the Ducati Sport 1000's reputation for it to be seen being ridden by TRON's leading man, could it?
TRON: Legacy had mixed reviews, but it was certainly not a flop financially and in terms of viewership—the movie grossed $400 million at the box office. So, a lot of eyes were certainly on that Ducati Sport 1000 biposto, which was the bike in the movie:
However, it didn't matter in the end. The movie was shot in 2009, but by the time it was released in 2010, the Sport 1000 was no longer in production. The GT1000 was still available, but bike enthusiasts will certainly notice it's not the same bike.
Again, this TRON appearance probably wouldn't help the Ducati by much. It certainly didn't make quite the same buzz as when Tom Cruise was riding the Kawasaki H2 on the set of the new Top Gun movie. But who knows, maybe if the bike was still in production, it would've seen a healthy boost in sales after the premiere of TRON: Legacy.
3. It Was Uncomfortable
This is probably the biggest reason for the bike's failure and the most logical reason at that. Reviews of the bike often state that the Sport 1000 was largely uncomfortable, and it wasn't an ideal bike for long-range journeys. You're definitely not going to put on a lot of mileage on it.
Sure, the Sport 1000 is a cafe racer, so it's not meant for comfort. But riders knew this going in, and despite that, there were still plenty of complaints.
Take for example the vlog above of the Sport 1000S. Dorian Vlogs noted that the ride was harsh, and the bike rides a bit high if you're 6-foot tall or under. Additionally, the tank was somewhat large, causing the rider to have a somewhat strange riding position that can tire riders out.
Reviews of the bike at the time are mostly positive, but they all point out the bike's lack of comfort. This is probably what put a lot of potential customers off, especially those looking for a bike they can take on long journeys.
4. It Wasn't Very Good Value
The Ducati Sport 1000 has largely positive reviews, except for the uncomfortable riding experience. However, some reviews note that, while the bike was beautiful, it just wasn't very good value. Mostly because of how bare-bones the bike was.
For example, the engine was an old-school air-cooled engine. While it's perfectly good for the job and fits the cafe racer personality, there's no denying that it wasn't very modern and was a very basic bike for the price. All this leads to reviewers saying that the bike just wasn't quite worth the price.
You could argue that it's fine. It's a retro-style bike after all, why complicate it? As long as it has a relatively modern frame, suspension, and engine, all should be well.
And I agree. I also believe retro-style bikes (and cars) are all about carrying the spirit of the original thing, which the Ducati does very well. Nevertheless, it has to be said that it was quite an expensive bike.
What's the price, you ask? The MSRP of a 2006 Sport 1000 was $11,945. That's about $2,000 more than today's Ducati Scrambler Icon and BMW R nineT. And around $3,000 more than a Triumph Bonneville T100 or a Kawasaki Z1000 at the time.
Ducati Sport 1000 Buying Guide
Interested in getting one? You'll be pleased to know that there are quite a few specimens that we've been able to find in the classifieds. But due to (what we assume) the short production run, they're quite expensive.
We saw several SportClassic GT1000 and they costs between $12,000 – $14,000 with mileage varying between 3,500 to 17,000 miles. The Sport models are about the same as well, we saw a monoposto on Smart Cycle Guide that's asking for $14,999. And there was also a Sport 1000S that's slightly more than that.
On average, you can expect these bikes to cost between $12,000 and $15,000. Suddenly that $11,945 MSRP doesn't seem too high, does it? But you might be able to find ones that cost under $11,000, although it might be a high-mileage model or it may have other issues.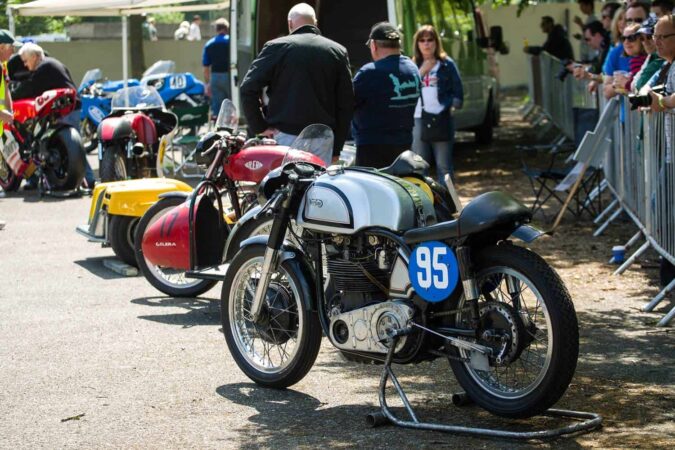 If you're wondering how much the Paul Smart edition costs, well, be prepared to shell out an eye-watering $21,000 at the very least. We saw five listings of this bike on Smart Cycle Guide, and the asking price is anywhere between $21,000 and $30,000.
Of course, the high price is no surprise since Ducati only made 2000 units of the Paul Smart edition. And there are genuine performance upgrades such as the Öhlins suspension, so it's not just a cosmetic upgrade. Nevertheless, $21,000 is a tough pill to swallow.
Anyway, if you're looking to buy the Ducati Sport 1000 or any other used motorcycles, check out our guide on buying used motorcycles. The article will list down the best places to buy one, and some tips before buying.
Common Problems
Before you decide, you need to be aware of its reliability issues to avoid unpleasant surprises. Thankfully, there don't seem to be a lot of problems. The first one is a fuel line issue for the 2006 – 2007 model, where the fasteners can come loose.
Ducati recalled the affected models in 2007, and there are an estimated 800+ affected units. If you're buying one from this period, check if the bike in question was ever part of the recall. You can check this by using a VIN checker.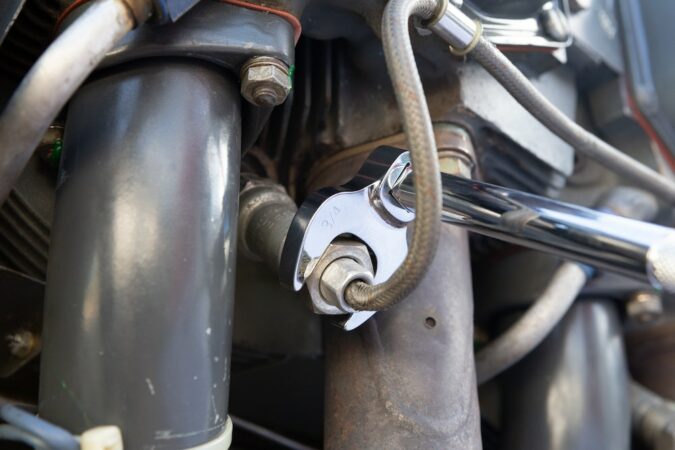 If the bike was part of the recall but wasn't taken to it by the owner, check your nearest Ducati dealer to see if they can inspect the bike and ask how much it will cost. The original recall's procedure was to replace the fuel pump, filter hose, and fasteners as necessary.
Another common problem with the Sport 1000 was with the fuel tank, which will expand and warp over time. There isn't much you can do about this, other than maybe use high-quality fuel.
Aside from that, all you can do is swap out the tank for a new one when the warping has gotten awful or to a point where it might cause some problems. A quick search suggests the fuel tank of a Sport 1000 will cost between $400 and $700 before labor.
That's about it, we couldn't find any widespread reliability problems with the Sport 1000, which is a bit of a surprise considering Italian bikes (and cars) are not exactly robust most of the time.
Most of the complaints about this bike have to do with the comfort (or lack thereof) and awkward riding position for shorter folks. So, as long as you take care of it, it should be a reliable bike.
Sport 1000, 1000S, Or The GT1000?
The next question you're pondering now is probably which model to get, the standard Sport 1000, the fairing 1000S, or the GT1000? Personally, I like the Sport 1000S the most. The fairing really completes the look and makes it look like a racing bike, and I like the single-seat configuration a lot.
To be honest, you can't go wrong with any of these models. If you're looking for an investment and future classic, I don't believe any of them will rise in value except for the Paul Smart edition. So, pick whichever you fancy the most.
Modifications
Modification potential is often part of the consideration for us car and motorcycle enthusiasts. What modifications can you do to the Ducati Sport 1000? Take a look:
The video above showcases the Sport 1000 and the GT1000. One of the modifications you can do to improve the ride is installing a higher clip-on handlebar. The higher position will result in a more upright and more comfortable riding position, especially if you're not very tall.
Additionally, there are aftermarket shocks available that can lower the ride height of the bike. If you're under 6-foot tall, these modifications to improve the ride comfort might be crucial, especially if you're looking to do longer journeys or road trips with it.
There are more parts for the Sport 1000, including Öhlins shocks, aftermarket wheels, and aftermarket exhausts such as the HSBK Racing Slip-On exhausts, and more. Point is, we've seen some nicely modified examples on Youtube, and there are plenty of modifications to choose from so you'll be able to express yourself with this bike.
Facts: Ducati Sport 1000 Retro Motorcycle
Retro motorcycles are currently popular and many companies produce bikes that echo classic designs, including Triumph, Honda, Royal Enfield, and Moto Guzzi.
Ducati Sport 1000 was part of the SportClassic line that predated the neo-classic, café racer-style trend in the 2000s.
The Sport 1000 was inspired by the Ducati 750 Imola Desmo of the 1970s, which was the first Ducati L-twin bike with desmodromic valves.
The Sport 1000 had a 992cc capacity engine that produced 92 hp, an air-cooled, desmodromic valve L-twin, and a wet clutch, unlike the original 750's 5-speed.
The Sport 1000's design included 3-way adjustable Sachs shocks, upside-down Marzocchi front forks, and a trellis frame for improved handling.
The bike was designed for back roads and sweeping corners, not for long highway rides, and had clip-ons for better handling.
The Ducati Sport 1000 was part of the 'SportClassic' line that was not particularly successful, and production stopped in 2010.
New, the bikes sold for about $10k, but today a Ducati Sport 1000 can go for as much as $11,500 on Bring a Trailer.
The Paul Smart LE versions of the Sport 1000 have gained value, with a particularly low-mileage example selling on Bring a Trailer in 2019 for $25,000.
The Ducati Sport 1000 is regarded as a retro bike ahead of its time and is considered a significant part of Ducati's history.
Ducati Sport 1000: Final Thoughts
To summarize, the Ducati Sport 1000 was a retro-style cafe racer bike made by Ducati in the 2000s but failed to succeed. It had a very short production run of just three years and a total of four for the entire SportClassic lineup.
The discontinuation was likely due to poor sales. This can be attributed to several reasons, including a lack of interest in retro-style bikes at the time, poor ride comfort, and a high MSRP that was unjustifiable in terms of specs and features. Its appearance in TRON: Legacy was a year too late, and didn't do it any favors.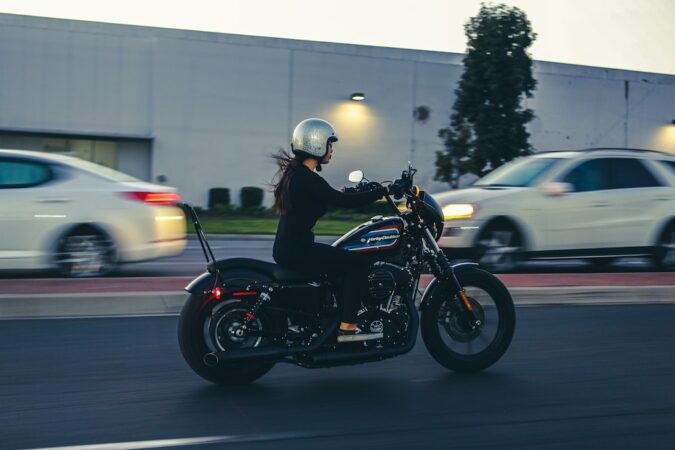 If the Ducati Sport came out around 2014, it probably would've seen better sales number, and is possibly, still in production until now. Add improved comfort, slightly more power, and features to justify the high cost, the Ducati Sport 1000 could be one of the market leaders in retro-style bikes.
The failure was a shame, but it does have its own charm now that it's no longer in production. I honestly still prefer the BMW R nineT; it's cheaper, more powerful, and a better-looking bike as a whole. But even I have to admit that the Ducati Sport 1000—the Sport 1000S in particular—has its charm.