Over the years, the Jeep Wrangler has gone through a series of updates with each year's model, leading to some great year models and some not-so-good ones. This inconsistency in model quality makes it quite complex to choose Jeep Wrangler mode reliability. If your concern is Jeep Wrangler reliability by year, you are at the right place.
The 2018 Jeep Wrangler model is the best with its many features, 25MPG fuel efficiency, and smooth off-road qualities. However, the 2007 and 2012 models are the worst Wrangler models, with 9 and 10 recalls, respectively.
Jeep Wranglers are great cars, but the rate of recalls on the 2012 and 2007 models makes it risky to buy a Jeep Wrangler without adequate knowledge. This article is a guide to help you make the best purchase choices.
2012 Jeep Wrangler
Despite the beastly off-road reviews of the Jeep Wrangler, the 2012 Jeep Wrangler still came out as the worst model and is highly unreliable for good reasons. There are ten recalls on the 2012 Jeep Wrangler, and the primary reason for this model's unreliability comes from the need to break limits with top upgrades.
The 2021 Jeep Wrangler has the following significant faults despite its powerful powertrains, Hemi V8, and plug-in hybrid.
Jeep Wrangler Reliability By Year, 2012MY Problems #1: Airbag Fault
The airbag was part of the reason for the recall of this model. The airbags were not of a good standard and were utterly unreliable.
Jeep Wrangler Reliability By Year, 2012MY Problems #2: Engine Problem
The 2012 model experiences Telematics Integration Module failures (TIPM). The navigation, audio systems, and climate controls are in one unit, causing significant problems during any repair. TIPM can also lead to stalling of the engine and hard starting. Replacement of the engine cost an average of $1000 to $4000 and had many disgruntled Jeep Wrangler model owners taking legal action.
Jeep Wrangler Reliability By Year, 2012MY Problems #3: Fuel Economy
The base engines of this Jeep Wrangler are so large that it consumes a lot of fuel. Most car owners go for an optional diesel engine to conserve fuel. The Jeep Wrangler 2012 is not the best at fuel economy.
Jeep Wrangler Reliability By Year, 2012MY Problems #4: Body Design
This Jeep Wrangler model holds the lowest rating on body design. Though the design is functional, it isn't as modern compared to other Jeep Wrangler models.
Jeep Wrangler Reliability By Year, 2012MY Problems #5: Steering Wheel Issues
Most users complain about wobbling steering wheels while driving over bumps. There are also complaints about locked or stiff steering wheels too. Despite all these faults, the 2012 Jeep Wrangler model has some good ratings. Its superior front, rollover protection, and crash prevention have great safety ratings. It may not be the perfect or most reliable Jeep Wrangler, but it is safe to say that Jeep Wranglers are still the best in the off-road industry.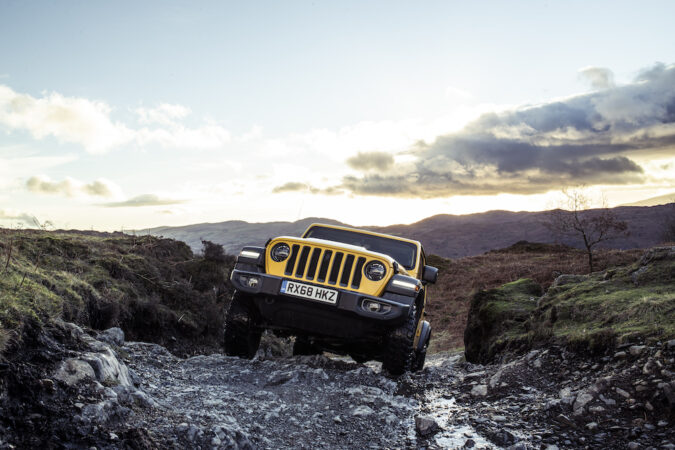 2007 Jeep Wrangler
As an upgrade from the previous model critique, the Jeep Wrangler 2007 is a larger and more refined model of the Jeep. It has a four-door style, additional safety features, luxury, and a V6 engine. 
The beauty of the 2007 model is the ability to retain its vintage look, and the off-road experience, few cars achieve this with an upgrade. There is a large cargo capacity and broader space for both front and rear passengers.
The 2007 Jeep Wrangler comes with a powerful 3.8 liter 202 horsepower V6, extra sound insulation, and reduced wind noise. Though the engine is better than the previous model, it makes the vehicle heavy at about 4300 pounds.
It has a 10.2 ground clearance, departure angles, and low-range four-wheel drive. The upgrades aim to make this model a better fit for rough terrain and comfort.
The 2007 Jeep Wrangler has ten recalls affecting many owners. It experiences many faults ranging from the fuel system to steering wheel problems. According to NHTSA, this model's major issue is the steering wheel. 
There are also reports of fault with the airbags and death wobble (vibrations caused by the steering wheel shaking during a bump climb). The death wobble costs about $800 to repair and is the most common complaint about the 2007 Wrangler.
Engine failure is another significant problem with the 2007 Wrangler. Users complain about total engine failure and the cost of replacement or repair of about $4,400. The brakes also show many problems, making it a very unreliable Jeep Wrangler model.
Jeep Wrangler Reliability
Using a number scale of 1 to 5, one being the worst and five as the best, we will rate Jeep Wrangler's reliability by year to show which models are the best. The basis for rating is overall performance, engine, fuel consumption, interior, and exterior design:
2022 Jeep Wrangler reliability: 2
2021 Jeep Wrangler reliability: 3
2020 Jeep Wrangler reliability: 1
2019 Jeep Wrangler reliability:1
2018 Jeep Wrangler reliability: 1
2017 Jeep Wrangler reliability: 3
2016 Jeep Wrangler reliability: 1
2015 Jeep Wrangler reliability: 1
2014 Jeep Wrangler reliability: 1
2013 Jeep Wrangler reliability: 1
2012 Jeep Wrangler reliability: 4
2007 Jeep Wrangler reliability: 1
2008 Jeep Wrangler reliability: 1
From these rating, it is evident that Jeep Wranglers are not entirely reliable, with the best model as the 2012 model, yet there are still recall on that model. Jeep Wranglers are traditional and great for rough terrains, but buying one should be done with the knowledge that spending on repairs might always occur.
Jeep Wrangler Safety Rating
Of all of the Jeep's brands of vehicles, the Jeep Wrangler is one of the favorites and trustworthy for all road types. However, does this roadworthiness mean that an occupant is safe in an accident?
The Jeep Wrangler has a steel frame with high strength and rigid chassis, creating the perfect solid foundation on which all other crash protection equipment stands.
The Jeep Wrangler includes safety features such as driver and passenger airbags and electronic stability control. Older models did not have driver-assist features, but the 2022 model has a full-driver assist feature. The features include a blindspot monitor, adaptive cruise control, automatic high beams, and forward-collision warning.
Newer models incorporate an SOS button that can activate at a push. This feature ensures easy access to medical help during a crash. With these features, the Jeep Wrangler rates pretty well in crashworthiness tests but has some shortcomings.
Here are some ratings from a carworthiness test according to the IIHS.
Moderate overlap front and side: The Jeep Wrangler has a Good rating for the moderate overlap front and side. 
It has a Good rating for head restraints, seat, and roof strength.
Small overlap front: Wrangler's performance in this test was not satisfactory. 
The Jeep Wrangler rates are good in other tests but not in the small overlap front test. The car fell on the passenger side upon hitting a barrier. The result of a partial rollover creates a risk of more injuries than are standard criteria for measurement. IIHS gave it a Marginal overall rating.
The Euro NCAP also rates the Jeep Wrangler as unable to meet strict standards due to marginal protection reading of the driver's chest by the chest compression in a rigid barrier test.
Best Jeep Wrangler Year
The Jeep Wrangler rocks for its exceptional performance on paved roads and rough terrains, but some years left a lousy taste in owners' mouths. If one is buying a Jeep Wrangler (once you've checked out our write-up on how much do Jeeps cost), whether old or new, it's best to know the best-year model of the Wrangler.
This knowledge will help car owners get the best-performing model. To get the best out of the Jeep Wrangler brand, you must buy the best model year.
The best Jeep Wrangler year is the 2018 model. The 2018 model comes with lots of variety and has the best fuel economy rating. It has excellent off-road performance from its 3.6-liter V6 engine, which produces 285 hp to power the vehicle over steep terrains and mud pits. 
The fuel-conservative nature of the Jeep Wrangler makes it economically reliable. Plus, it has a return of 25 miles on average on city roads and 27 miles on highway roads. This is a Wrangler like no other. The 2018 Jeep Wrangler has different editions like the Sahara, Willys Wheeler, High Altitude, Sports Editions, and Rubicon Recon.
While the Jeep Wrangler has had its ups and downs over the years, some model years stand out for their reliability and fewer reported issues. If you're in the market for a Wrangler, focusing on the best years can help you land a dependable vehicle.
1997-2006 Jeep Wrangler (TJ Generation)
Often regarded as one of the most reliable and enthusiast-loved generations, the TJ Wrangler maintains a legendary status among Jeep fans. Here's why:
Simplified Mechanics: The TJ kept things basic, with fewer electronics to go wrong. Its Inline-6 engine, also known as the 4.0L, is renowned for its durability and longevity.
Off-Road Prowess: Robust axles and the introduction of coil springs made it a favorite for off-road enthusiasts. It offered both strength and flexibility.
Lesser Known Issues: While no car is entirely free of problems, the TJ had fewer common, costly issues compared to some later models.
Transitioning forward, another set of reliable years emerges.
2009 Jeep Wrangler
After learning from the problems of the 2007 and 2008 models, Jeep made some necessary changes in 2009. The major recalls from the prior years were addressed, leading to:
Stabilized TIPM: The Totally Integrated Power Module, a source of many headaches in previous years, saw fewer issues this year.
Reduced Oil Consumption: The oil consumption issue was less prevalent in this model.
Strong Off-Road Capabilities: Maintaining its legacy, the 2009 Wrangler continued to impress off-road enthusiasts.
2011 Jeep Wrangler
Slotting between the problematic 2010 and 2012 models, the 2011 version seems to be a gem. This model marked the end of the 3.8L V6 and introduced the more powerful and efficient 3.6L Pentastar V6.
Enhanced Performance: With the new engine, users noted better acceleration and overall performance.
Interior Upgrade: Jeep refined the interiors, offering a more comfortable and user-friendly environment.
Fewer Major Complaints: With fewer reported engine problems and a stabilized electrical system, the 2011 model stood out.
2014 Jeep Wrangler
As a response to prior years, the 2014 Wrangler saw improvements in many of the areas previously flagged by users.
Improved Electrical System: Jeep made strides in resolving the TIPM and other electrical concerns that plagued previous years.
Durable Build: The model year maintained the Wrangler's reputation for being rugged and ready for off-road challenges.
Lesser Complaints Overall: A noticeable dip in severe problems made the 2014 a preferred choice for many.
2016-2017 Jeep Wrangler
Before the introduction of the new JL generation, Jeep seemed to have ironed out many of the JK generation's kinks.
Consistency: By this time, the 3.6L Pentastar engine and the Wrangler's overall mechanics had been refined to offer consistent performance.
Enhanced Features: New tech features, like an upgraded infotainment system, were introduced without compromising reliability.
Retained Resale Value: These years are also recognized for holding their value well, thanks to their reliability.
In conclusion, when it comes to Jeep Wranglers, certain model years have proven to be more reliable than others. It's always wise to do your research, get any potential purchase inspected, and remember that individual care and maintenance play a significant role in a vehicle's longevity. Choosing from one of the above-highlighted years can steer you in the direction of a dependable Jeep Wrangler experience.
Jeep Wrangler Years To Avoid
Although the Jeep Wrangler is one of the most popular vehicles, some of the model years are a flop. These year models are problematic and best to avoid during purchase. Here are the Jeep Wrangler years to run away from if you don't want to suffer from its unreliability.
2007 Jeep Wrangler
The 2007 Jeep Wrangler has multiple problems and is facing recalls. These faults range from steering to fuel and airbag faults; the recalls affect thousands of users and are the second worst version of the Jeep Wrangler.
Amidst all marks, the airbag was the main reason for the recall, and the NHTSA report shows that the steering wheels are also a frequent complaint from owners.
There is also the problem of death wobble, which costs up to $800 to fix, like engine issues, total engine failure, and brake faults. With all these faults, this Wrangler is not an ideal year to buy in Wranglers.
2008 Jeep Wrangler
There were huge expectations that the 2008 Jeep Wrangler would tackle the faulty experiences in the 2007 model, but it did not. The 2008 Wrangler has the same issues as the last model, with nine recalls.
It also has more complaints than the 2007 model. The major problem of the 2008 model is the TIPM failure (Totally Integrated Power Module). This failure leads to car engine stalling, and repairing it costs almost $800-$1000.
Another problem with this model is its excessive engine oil consumption, which takes almost $5,000 to repair or replace. Other issues include fuel system issues, steering wheel complaints, and drivetrain faults. Avoid this model year because its demerits are way higher than its merits and will lead to stress and loss of money.
2010 Jeep Wrangler
While the 2010 model experienced some improvements compared to its predecessors, it wasn't without its fair share of challenges. Notably, owners reported complaints about the engine, especially the infamous "burning oil" issue. This model consumed excessive amounts of engine oil, leading to engine repairs that averaged around $4,300.
In addition, there were concerns related to electrical issues that caused problems with the vehicle's ignition and intermittent starting. This kind of electrical fault isn't just a nuisance; it can be downright unsafe if you find yourself stranded in an inconvenient location.
Lastly, some users pointed out that the interior accessories weren't up to the mark. Faulty window regulators, broken door handles, and other interior concerns left many users dissatisfied.
2012 Jeep Wrangler
The 2012 Jeep Wrangler model makes the 2007 and 2008 look like nothing. According to carcomplaints.com, it is the worst year in ratings, with ten recalls making it the biggest recall in its brand.
It has problems with the airbags, death wobble (though not as much as in 2007 and 2008), TIPM failure, and an engine problem that forces owners to replace the engine for about $4,400. There are also heater issues and drivetrain problems.
Sure, every vehicle has some discrepancies, but the 2012 Jeep Wrangler's problems are extreme and costly to fix. Ensure you complete research before purchasing any model to avoid unnecessary, avoidable stress and spending.
2013 Jeep Wrangler
Following the highly problematic 2012 model, many hoped the 2013 Jeep Wrangler would rectify the brand's reputation. While it saw a decrease in issues compared to the 2012 version, the 2013 Wrangler wasn't entirely trouble-free.
Tip-toeing into these issues, the most prominent was the electrical system. Many owners reported faults with the TIPM system, leading to unexpected stalls in the middle of the road. Also, airbag-related issues persisted, with some not deploying during accidents.
Another commonly cited problem revolved around the cooling system. Overheating is never a good sign in a vehicle, especially for those who use their Wranglers for off-roading or extended trips. Repairs for this could go up to $1,000 or more.
2015 Jeep Wrangler
Jumping ahead, the 2015 Wrangler seemed promising, but it came with its set of disappointments. Most notably, transmission problems arose, with reports of transmission slipping and, in severe cases, complete transmission failure. Given the integral role of transmission in a vehicle's functioning, these issues could cost owners upwards of $2,000.
Furthermore, users expressed concerns about the fuel system, with the vehicle often struggling to start due to fuel pump issues. The 2015 model also wasn't exempt from the infamous death wobble, leaving drivers uneasy about their vehicle's stability.
2018 Jeep Wrangler
Fast-forwarding to a more recent model, the 2018 Jeep Wrangler saw an uptick in issues related to its steering. The steering often felt loose, leading to stability concerns at high speeds. In addition to this, a significant number of complaints poured in regarding frame and structural problems, specifically issues with welds in some vehicles.
The electronics weren't left behind. Users highlighted issues with the infotainment system, backup camera malfunctions, and, in some cases, the electronic stability control. Despite being a modern vehicle, these issues detract from the overall driving experience.
Jeep Wrangler Generations
With time and progress, Jeep Wranglers have been upgrading into different models and brand styles while maintaining the original model style by Willys MB. The various models of the Jeep Wrangler come in different generations for easy grouping.
The generations take two letters like CJ, TK, etc. One can almost feel the change in style and upgrades from one generation to another.
There are five generations of Jeep Wrangler vehicles.
Civilian Jeep CJ
Jeep Wrangler YJ
Jeep Wrangler TJ
Jeep Wrangler KJ
Jeep Wrangler Reliability By Year, Generations #1: Civilian Jeep
This Jeep came out in the 1940s by Willys, and it was to serve a military purpose. The civilian Jeep became a civilian vehicle by lowering the gear and adding the tail light. The civilian Jeep has a spare tire at the back, and some of this Wrangler generation still exist, and the features are reflected in some modern Jeeps.
Due to high rollover risk, the civilian Jeep became obsolete, and the Jeep Wrangler came to light.
Jeep Wrangler Reliability By Year, Generations #2: Jeep Wrangler YJ
From 1986 to 1995, the Jeep Wrangler YJ was trending, and the first show-off was at a Chicago Auto Show. The YJ boasted of a few upgrades like anti-roll bars and suspension upgrades and was finally safer and comfy for daily off-road driving. The first YJ model to come out is the Jeep Wrangler Sahara model.
Jeep Wrangler Reliability By Year, Generations #3: Jeep Wrangler TJ
This generation will be more familiar because its production date is from 1996 to 2006. It comes with a round headlight and a more reinforced body frame. The TJ has a coil spring suspension and safety equipment, and the Rubicon is the first TJ generation Wrangler.
Jeep Wrangler Reliability By Year, Generations #4: Jeep Wrangler JK
In this generation, the Jeep Wrangler became a four-door model. Though the two-door model is still popular, the four-door is better due to its cargo capacity. JK generation started from 2006 to 2008; it has a plastic front fender five inches wider.
Jeep Wrangler Reliability By Year, Generations #5: Jeep Wrangler JL
In 2008, the latest generation's debut was still in active production. The JL generation comes more convenient; the door and windshield are easier to remove. This generation is also the smartest due to technological leaps, and there are electronic capability enhancements.
These technological strides are just the tip of what this generation has to offer.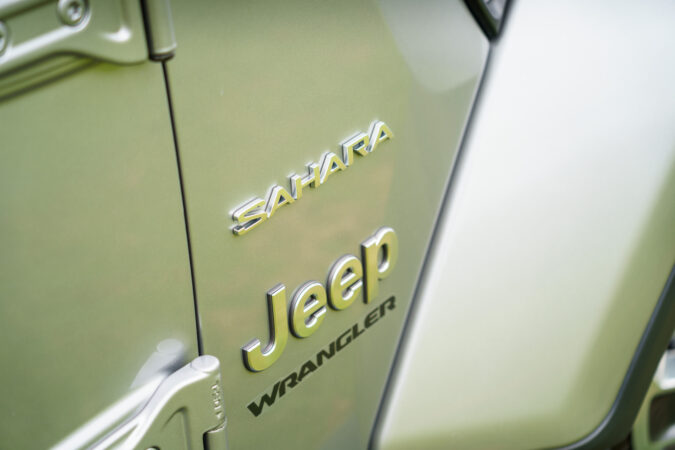 Jeep Wrangler Death Wobble Recall
Jeep Wrangler vehicles have a detect design that causes the car steering wheel to shake or wobble. This defect is the death wobble, which manifests mostly when the car hits or passes over a bump or road. The shaking of the steering wheel is quite violent due to the damping system.
Jeep says it will resolve the death wobble issue by installing a new steering damper as a stabilizer. Despite multiple complaints about the defect, the NHSTA does not see the death wobble as a safety problem because there is no fatality record.
So far, there is no recall of the Jeep Wrangler due to the death wobble defect, but it is a lawsuit in federal court to recognize the death wobble as a safety defect.
Jeep Wrangler Pros And Cons
As with all vehicles, there are advantages and disadvantages to using them. The Jeep Wrangler has more pros than cons due to its unique off-road performance. Below are the advantages and disadvantages of the Jeep Wrangler.
Pros
Unparallel off-road performance. 
Open-air roof experience.
Availability of both two and four doors.
Vintage classic heritage
Excellent resale value
Four-wheel driving capability
Readily available aftermarket parts.
Varieties of customized colors. 
A large community of users. 
Cons
Even with all the advantages above, there are still some disadvantages to buying a Jeep Wrangler. The main drawback is its high fuel consumption and lack of cargo space. The cons include:
Lack of comfortability on the road due to death wobble. 
Economically expensive due to poor fuel management. 
Lack of engine repair options. 
It makes a lot of road noise due to the open roof. 
With these points in mind, the user can decide if buying a Jeep Wrangler is worth it or not.
Jeep Wrangler: Best Years and Years to Avoid – Facts
The 2018 Jeep Wrangler is considered the best model due to its excellent handling, modernized tech, reliability, and fuel efficiency.
The 2015 Jeep Wrangler is praised for its comfort, durability, and reliable drivetrain, but lacks a modern touchscreen.
The 2010 Jeep Wrangler is known for its powerful V6 engine system and dependable drivetrain, with most lasting up to 100,000 miles without any issues.
The 2003 Jeep Wrangler was a game-changer with improved off-road handling capabilities and upgraded technology.
The 1997 Jeep Wrangler brought enhanced braking and safety features, making it suitable for both commuting and off-roading activities.
The 2013, 2012, and 2008 Jeep Wrangler models are the years to avoid, as they have had multiple recalls and issues with their engine, airbags, fuel system, and steering.
The 1987 Jeep Wrangler is the least stable of all Wrangler models due to its high center of gravity and uncomfortable performance on rocky terrain.
The Jeep Wrangler has gone through four generations with the latest being the Wrangler JL, which features technological upgrades, added engine options, and increased practicality.
The 2021 Jeep Wrangler is the most reliable model, with high-reliability ratings and a life expectancy average of about 350,000 miles.
Common problems with Jeep Wranglers include oil leaks, draining batteries, and airbag issues.
A well-maintained Jeep Wrangler can last between 280,000 and 400,000 miles.
The Toyota Highlander, Jeep Grand Cherokee, and Ford Explorer are among the closest competitors to the Jeep Wrangler.
A Jeep Wrangler's transmission is designed to last between 120,000 and 180,000 miles, but transmission issues can occur based on the model year.
Jeep Wrangler Reliability By Year: Frequently Asked Questions (FAQs)
Here are some popular FAQs:
Are Jeeps Reliable
Jeeps are not very reliable. They are far from being the most reliable vehicles due to their numerous model defects, but it is the best off-road SUV vehicle. It has features that almost make up for its shortcomings.
Are Jeep Wranglers Reliable
Consumer report places the Jeep Wrangler as an unreliable car. Its safety ratings are not the best, and it has problems that are expensive to fix. Jeep Wrangler's problems regularly happen at the beginning of its life span, and one of the reasons why it still makes waves is its off-road performance.
Are Jeeps Good Cars
Jeeps are good cars, especially if you are looking for outdoor, rough terrain vehicles. Its power to tread over rocks and muddy pits makes it exceptional. The best part about jeeps is that it works just as well on paved roads.
Are Jeep Wranglers Safe
Yes, Jeep Wranglers are safe and have all safety equipment like airbags, seatbelts, and the latest models, all come with electronic safety devices. However, Jeep Wranglers do not have high ratings in safety; nonetheless, it is safe for rough terrains.
Why Are Jeeps So Expensive
Jeep Wranglers are expensive because they are in high demand and have low production. Another reason is its efficiency on rough roads. Its rich heritage and body features are another reason for it being expensive.
Is A Jeep An SUV
Yes, a Jeep is an SUV. They are not just SUVs; they are a higher form of SUV and can tackle roads too rough for a regular SUV. Jeeps are heavy four-wheel off-road vehicles, making them more than enough to be SUVs.
How Long Do Jeep Wranglers Last
A Jeep Wrangler can reach 280,000 miles before wear down start showing. It can stay up to 20 years under great care despite being an outdoor vehicle. It is safe to say that the strong build contributes to its longevity.
How Long Do Jeeps Last
Jeeps have a long life and can get to 15 years and mileage of 100,000 to 200,000 with good maintenance. They surpass the regular five-year wear-down mark of standard cars. For you to enjoy your Jeep for a long time, it is important to take great care of it.
Who Makes Jeep Wranglers
The American brand FCA US LLC, also known as Chrysler Group LLC, makes Jeeps Wrangler. The brand is a subsidiary of Fiat Chrysler, an Italian-American corporation. Fiat Chrysler automobiles are the parent company and one of the largest automakers in the world.
How Many Miles Can A Jeep Wrangler Last
A Jeep Wrangler will last up to 280,000 miles. But, with excellent maintenance and care, it can go over 400,000 miles. Jeep Wrangler maintenance includes transmission servicing as well as engine checks.
Are Jeep Wranglers Good In The Snow
Jeep Wranglers are good in the snow. It has a four-wheel with the capacity to push the car forward and out of the snow hold. The Wrangler's low center of gravity keeps the car's weight close to the ground and balanced.
Do Jeep Wranglers Hold Their Value
Jeep Wranglers hold value due to their durability and capabilities on rough terrains. Its high fan base is another reason. Also, its models do not differ soo much that older models feel outdated. A Jeep Wrangler can still sell at nearly 70% of its original price after three years and a little lower than 60% after five years.
Why Are Jeeps So Unreliable
Jeeps are unreliable because of the rate of defects it comes with. These defects range from steering vibrations, TIMP, engine oil leakage, and engine failure. At first, the Jeep was reliable as a war vehicle, but with the addition of extra requirements as a civilian car came different defects reducing its reliability.
Are Jeeps Good On Gas
Jeeps are not good on gas. They are high fuel consumption vehicles. The Jeep is not gas economical because it has a broad base and requires high power generation. There are efforts to make the Jeep cars more gas-conservative.
Jeep Wrangler Reliability By Year: In Conclusion…
A Jeep is the best vehicle for outdoor movement. It gives a carefree appearance and can handle almost every terrain, sandy, rocky, snow, or even ice. Yes, with this extraordinary ability, the Jeep Wrangler is not a reliable car, and some year models are worse than the others. It has several recalls due to defects and its unsafe nature.
Despite its unreliable nature, the Jeep Wrangler continues to be in demand because of its iconic designs and performance. But, before buying a Jeep Wrangler, it is best to determine the Jeep Wrangler's reliability by year.