Typically, car enthusiasts often rave about how grand the roads are in other parts of the world. Be it a stroll down the Amalfi Coast in Italy, climbing up Pikes Peak, or drifting through the Hakone Turnpike. Yet, there's certainly no shortage of fantastic driving roads just a few miles away. There's an abundance of incredible tarmac across the whole of the British Isles that enthusiasts have to enjoy at least once.
To highlight some of the best driving roads in our own backyard, Abarth has compiled a list of the very best… According to Instagram. Okay, so this isn't necessarily a list of the best DRIVING roads. Rather, it's looking into some of the best LOOKING roads. Specifically, the most picturesque and scenic places that are worthy of a 'gram. Albeit, they're still a blast to drive on, and even more so with a camera!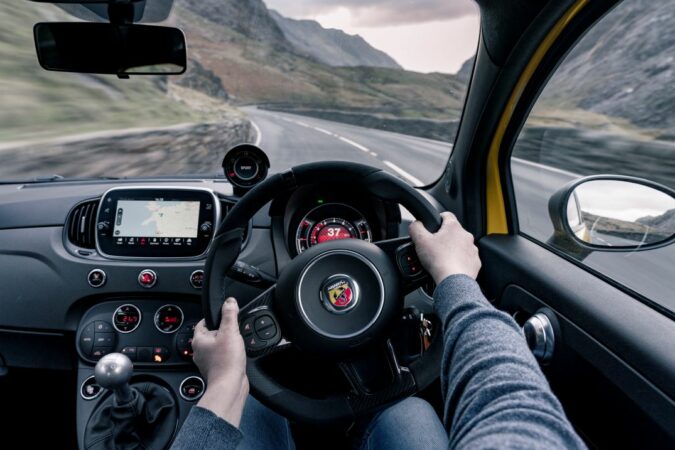 So, of all the passes and country lanes across the British Isles, who gets the top spot? Ireland takes the lead here, with the top-2 spots occupied by the Wild Atlantic Way and the Ring of Kerry. That's nearly 1.8-million hashtags between them! Although, the UK comes in strong for much of the list, starting with our old pal, the NC500 in 3rd place. This is followed by the Cheddar Gorge at 4th place, and so on.
The Best Roads To Drive On And Take Pictures Of
One of the notable highlights was the EVO Triangle, coming in at 13th place. I guess becoming a great driving road doesn't necessarily make it a great place for a photoshoot, eh? There is plenty of tarmac fantastic for both driving and taking pictures (not at the same time, I hope) beside them, too. At least 20 of them have made it into this list, including entrants from Northern Ireland, Wales, and Scotland…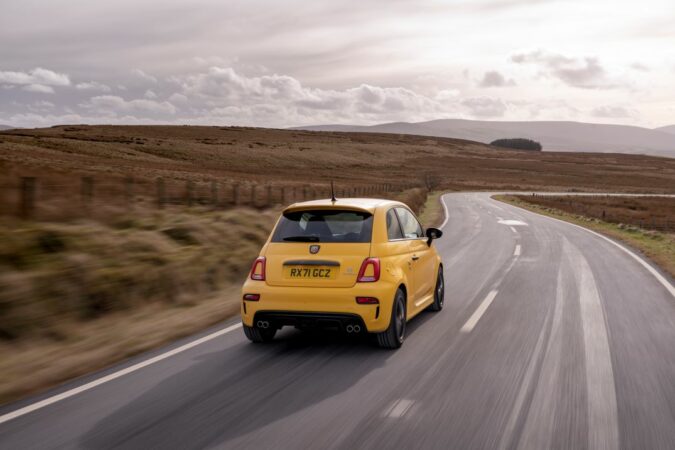 | Place | Roads | Country, County, Or Region | Hashtags |
| --- | --- | --- | --- |
| 1 | Wild Atlantic Way | Ireland | 1,570,313 |
| 2 | Ring of Kerry | Ireland, Iveragh Peninsula in southwest and County Kerry | 222,293 |
| 3 | North Coast 500 | Scotland, North Coast | 141,529 |
| 4 | Cheddar Gorge | England, Somerset | 84,162 |
| 5 | Elan Valley | Wales, Powys in mid-Wales | 53,204 |
| 6 | Snake Pass | England, Derbyshire | 17,752 |
| 7 | Cat and Fiddle | England, spans Buxton, Derbyshire, and Macclesfield, Cheshire | 11,597 |
| 8 | Hardknott Pass | England, Cumbria | 10,699 |
| 9 | Bealach na Bà also known as 'Pass of the Cattle' | Scotland, Applecross | 10,499 |
| 10 | Horseshoe Pass | Wales, Denbighshire, north-east Wales | 9,922 |
| 11 | Great West Way | England, Wiltshire | 7,736 |
| 12 | Llanberis Pass | Wales, Gwynedd | 4,843 |
| 13 | EVO Triangle | Wales, Conwy and Denbighshire | 4,735 |
| 14 | Aberaeron (A478) 'Preseli Mountains' | Wales, Ceredigion | 4,646 |
| 15 | Atlantic Highway | England, Somerset, Devon and Cornwall | 3,322 |
| 16 | Woodhead Pass | England, Derbyshire | 2,562 |
| 17 | Buttertubs Pass | England, Yorkshire Dales | 2,307 |
| 18 | Mourne Coastal Route | Northern Ireland, the coast of County Down between Belfast and Newry | 1,995 |
| 19 | Gospel Pass | Wales, Vale of Ewyas | 1,543 |
| 20 | Black Mountain Pass | Wales, Vale of Ewyas | 1,383 |