This article was recently reviewed by car expert Paul Hadley to ensure it is as accurate and helpful as possible.
Few people anticipated that the Toyota Corolla would go on to become one of the most popular and recognizable nameplates in history when it originally debuted in 1966. However, despite being the best-selling nameplate, there have still been some problematic model years for this popular car. Today, we will focus on the 2009 model year and examine the Toyota Corolla 2009 problems in detail.
The Corolla quickly ascended to the top. It overtook the Volkswagen Beetle to become the best-selling car in the world by 1974 and the best-selling nameplate by 1997. After selling well over 50 million units, the Corolla brand is still regarded as one of the greatest in the industry.
It has surely been successful in establishing a reputation as a reliable, inexpensive car. Despite living up to this reputation, the model has some drawbacks. While some years have considerably better service histories, some have seen their fair share of problems.
We'll also cover the best model years as well as the ones to steer clear of if you're looking to buy a used Toyota Corolla.

Toyota Corolla
The Toyota Corolla is a line of compact cars that Toyota Motor Corporation produces and sells worldwide. After its debut in 1966, the Corolla became the world's best-selling car by 1974 and has remained among the top-selling vehicles ever since.
The Volkswagen Beetle was surpassed by the Toyota Corolla to become the best-selling nameplate globally in 1997. In 2021, Toyota achieved the milestone of selling 50 million Corollas throughout twelve generations.
The Latin word "corolla" means "little crown," continuing a trend started by Toyota in which names for sedans are derived from the Toyota Crown. While the later and present models are front-wheel drive, early models of the Corolla were predominantly rear-wheel drive.
It has also been made in all-wheel drive variations and has undergone numerous significant redesigns. Traditional rivals of the Corolla include the Nissan Sunny, which debuted in Japan the same year as the Corolla, and later Nissan Sentra, Nissan Sylphy, Honda Civic, and Mitsubishi Lancer.
According to Toyota's chassis and engine codes, the Corolla's designating code for the chassis is "E". The original Takaoka facility, constructed in 1966, is where Corollas are made in Japan. A number of production facilities have been constructed all around the world that produces the Corolla.
In the USA, production at the NUMMI plant in Fremont, California, came to an end in 2010. After the manufacturing facility in Blue Springs, Mississippi, opened in November 2011, production restarted the following year.
Toyota Corolla Reliability
Toyota Corolla Reliability: 1st To 8th Generations
The Corolla first went into production in 1966. However, most of the early years haven't had many issues, and most of them were minor ones like body paint chipping. Given how well the model has traditionally sold there were really a very low number of complaints submitted for the model overall from 1984 to the turn of the century.
This is not to suggest that every one of these models was flawless. Older models occasionally saw complaints about their transmissions malfunctioning, as well as their engines running rough or overheating.
The most frequent issues, however, up until around 1998, were simply things not running smoothly, leaks in the air conditioning units or door seals, and improperly functioning interior lights.
The AE80, AE90, and AE100 generations from 1983 to 1995 were high-quality automobiles that were built to last for a very long period. These are robust vehicles even though they aren't very frequent on the road these days.
These vehicles served their owners well for many years, even though 25–35 years may be too long to expect from a daily driver (unless you're using it as a beater car). You might have a little treasure on your hands if you can discover one, albeit they might be more difficult to obtain.
Toyota Corolla Reliability: 9th And 10th Generation
Before the 2000 model year, there were no Toyota Corollas to steer clear of while looking for a used car, even though problems with excessive oil consumption first appeared in the 1998 and 1999 models.
A much-needed return to form for the famous Toyota best-seller was provided by the vehicles built from the 2004 model year to 2008. Unfortunately, reliability issues were widespread in the models produced between 2000 and 2003. But we'll get into the specifics of why later.
The engine has been the subject of allegations of unusual noises for a few years. The 2006 Corolla was the subject of various reports of acceleration problems that either didn't function or caused engine surging forcefully.
The bad quality of the exterior paint and the check engine light coming on unexpectedly were the two most frequent complaints from these years. Even if you don't want to see these concerns with your car, you shouldn't let these minor issues deter you from buying them.
And aside from the 2009 model, most Corollas produced afterward have been safe and reliable vehicles. Besides, Toyota has garnered a solid reputation as one of the longest-lasting car brands in the world.
Toyota Corolla Reliability: 11th And 12th Generations
The one significant problem with these Corollas has been the accelerator activating without driver input. Avoid the 2013, and 2017 models if you don't want to run the risk of this dangerous scenario. The 10-gen 2011 model is also affected by this issue.
However, it's important to note that even for these model years, there have only been a few reports of this problem occurring. For the newer models, grinding brakes, and issues with the cabin's build quality have been the most frequently reported issues.
The modern Corollas only face minor problems like rattling noises inside, a cracked dashboard, and door lock troubles. Among 11th-gen Corollas, the 2014 model, which had several reports of the radio malfunctioning, was the only model year with pricey and widespread internal concerns.
You should have a fundamental idea of what to anticipate from a CVT before purchasing any small car nowadays. The 2016 Corolla was the last model to come with a traditional 4-speed automatic transmission. And that model year is a good one for the car, with only one recall and 185 complaints.
Any newer vehicle you purchase will have a CVT, which has a different maintenance schedule than a traditional automatic or manual transmission. In a 2016 model, depending on what your owner's handbook states, you should change the transmission fluid every 60,000 to 100,000 miles.
On the contrary, in a CVT, the fluid needs to be changed every 25,000 miles. Therefore, you might visit the dealer for transmission fluid replacements four times as frequently in a 2017 or 2021 compared to you would in 2015 or 2016.
Since many owners are unaware of this distinction, you should feel the car out for difficult shifting or if the car won't go into gear during the test drive if you're considering a used vehicle.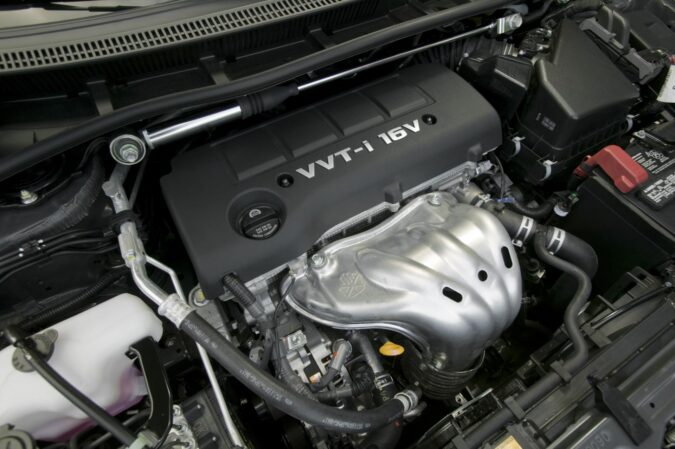 Toyota Corolla Years To Avoid
Excessive oil consumption has been one of the Toyota Corolla's most frequently encountered issues over its lifetime. Although it did occur in other years like 2014, the 2000, 2001, 2002, and 2009 model years saw a higher prevalence of it. These are among the Toyota Corolla model years to avoid.
The 2003 and 2009 models, were plagued by transmission issues. Particularly in 2009, cooling issues as a result of water pump failure (be wary of the symptoms of a bad water pump) were frequently reported. These model years also had more minor issues than others, like body/paint and interior accent problems.
Excessive oil consumption has been the one issue the Toyota Corolla has faced more frequently than any other. This was especially bad from 2000 to 2002. It was a three-year period that witnessed a large number of complaints of excessive oil use. In other words, the car was burning oil.
This might not sound so bad, but fixing it might be expensive, with a likely cost of $2,500 and plenty of chances for an increase. If the oil level dropped too low and you weren't ready, it is a problem that, if left unattended, could cause additional wear and tear.
In 2009, this issue resurfaced, with sources estimating a staggering average repair cost of around $4,500. There weren't any major or common Toyota Corolla problems reported between those years except for the 2003 model. It was prone to serious transmission failure problems that required at least $1,000 in repairs.
Best Toyota Corolla Year
The 2019 Toyota Corolla is popular among customers thanks to its excellent anticipated reliability rating. It has competitive features including a host of advanced driver assistance tech incorporated into it. This vehicle's reliability is complemented by its roomy interior and comfortable seats.
Additionally, the 2010 Toyota Corolla (despite some problems) is commended for its affordability, reliability, and fuel efficiency. If you're looking for an older model, the 1997 model was long regarded as the greatest year for the Toyota Corolla.
The automobile is a best seller all over the world, so it will be difficult to find one with fewer than 250,000 miles, but there are always plenty of replacement parts available. No doubt, these are worthy contenders for the best model year of the Toyota Corolla.
Toyota Corolla Depreciation
On average, after five years, a Toyota Corolla will lose 21% of its value. Surprisingly, the Toyota Corolla outperforms its larger relative, the Camry, when it comes to maintaining value. This demonstrates that it offers fantastic value. Check out our guide on the fair market value of a car and the actual cash value of my car to learn more.
Whether it is new or used, it is a great inexpensive car for those on a budget, regardless of how old it is. A new model will cost between $20,000 and $26,000. But if you're buying used and have less than $10,000 to spend, focus on models from 2004 to 2009. At $4,200, a 1999 Toyota Corolla is more economically priced.
Lifespan Of Toyota Corolla
Anybody will tell you that a Toyota Corolla has a super-long, 300,000-mile lifespan. However, it is dependent on excellent upkeep. If you don't adhere to your maintenance schedule, change your oil and transmission fluid on a regular basis, and drive safely, you won't make it there.
Of course, if you hang onto your Corolla and give it the same loving care and attention you'd give a classic, you might hit 390,000, as one driver did in 2006. You might even be able to defeat that number. A 1991 Corolla with a million miles on it is proudly displayed at a Florida dealership.
Although the real distance is 939,037, it's still quite close. You can find Corolla owners boasting about their first 300k in any automotive forum. No doubt, it's one of those cars that could easily last 300 000 miles and beyond. Not every Corolla will endure the journey.
The previous owner may have neglected maintenance, your vehicle may have a flaw you are unaware of, and there is always the possibility of a surprise collision just before the finish line.
The fact remains, though, that a Corolla reaching 300,000 miles with its original engine and transmission intact is not at all unusual. That is twice what Consumer Reports lists as the industry average if you're keeping score.
2009 Toyota Corolla
The Corolla's tenth generation debuted in 2009, including all-new design, interior, and powertrain options. The 2009 Toyota Corolla was completely revamped and resembled the model from the previous year while it is bigger both inside and out. The newly available 2.4-liter engine and navigation system are among its highlights.
The 2009 Toyota Corolla was undoubtedly one of the most useful commuter vehicles of its segment as Corollas have always been. Despite not having a beautiful cabin, reviews claimed that it was well-made, had comfy seats, and had a large trunk. The base Corolla included a stereo and standard air conditioning.
2009 Toyota Corolla Engine
All 2009 Toyota Corollas, except the XRS, were powered by a 1.8-liter four-cylinder engine with 132 horsepower and 128 pound-feet of torque. A four-speed automatic and a five-speed manual transmission were both offered.
The Corolla XRS was powered by a 2.4-liter engine with 158 horsepower and 162 lb-ft of torque. A five-speed manual and a five-speed automatic were offered with this engine.
2009 Toyota Corolla Gas Mileage
The base 1.8L engine of the 2009 Corolla was fairly efficient with a combined fuel economy rating of 30mpg. Both transmissions had EPA ratings of 35 mpg on the motorway and 27 mpg in the city.
Fuel efficiency dramatically declines in the XRS trim equipped with the stronger engine, with ratings of 22/30 for both transmissions and a combined rating of 25mpg.
2009 Toyota Corolla Reviews
Reviewers praised the 1.8-liter four-cylinder engine in the base Corolla as being quiet and smooth, but they also pointed out that it wasn't as engaging as its rivals. A 2.4-liter four-cylinder engine with 26 more horsepower was also available in the XRS trim.
However, it still fell short of the 2009 Mazda3, 2009 Honda Civic, and 2009 Mitsubishi Lancer in terms of performance. The base 1.8-liter engine, which provides reasonable acceleration in typical traffic scenarios satisfied the majority.
A manual Corolla with the base 1.8-liter engine did 0 to 60 mph in around 9.1 seconds. The 2.4-liter engine upgrade offered a satisfying boost in low-end torque, but at the sacrifice of fuel efficiency.
The 2009 Toyota Corolla succeeded as a commuter car regardless of the trim level. Credit went to the suspension's comfortable and controlled ride quality. However, handling was uninspiring.
Although body roll is quite well managed, non-XRS models' electric steering offered so little feedback that adjustments were necessary from the driver's part just to keep the car moving straight.
For the XRS, Toyota modified this system, and the steering was more precise and substantial. The Corolla XRS was unquestionably a strong compact sedan when driven on a back road. But it still lacked entertainment value when compared to the competitors we mentioned earlier.
Toyota Corolla 2009 Problems: 2009 Toyota Corolla Value
The 2009 Toyota Corolla costs between $6,959 and $10,358 depending on the trim and mileage. This makes it more expensive than other compact cars like the Mazda3 and Honda Civic.
The brand-new MSRP was between $15,350 and $20,050. The 2009 Corolla depreciates on average for the class, losing roughly 10% of its value annually. You won't find this on the list of the most depreciated cars anytime soon.
Toyota Corolla 2009 Problems: 2009 Toyota Corolla Oil Capacity
The engine oil capacity of the 2009 Corolla differs based on the engine size. The overall oil capacity of the 2009 Corolla's 1.8-liter, 4-cylinder (2ZR-FE) engine is 4.4 quarts (4.2 liters). The total oil capacity is 4.0 quarts (3.8 liters) in the 2.4-liter 4-cylinder (2AZ-FE) engine and a higher trim level.
Your owner's manual can include a listing of your engine's displacement. Be careful that the engine displacement and oil capacity measurements are not the same. While oil capacity is the exact amount you need to use for a full oil change, displacement is the volume of oil needed for the engine's cylinders to operate effectively.
Also, keep in mind that not all engines need the same type of oil. Toyota advises using SAE 0W-20 full-synthetic motor oil in a 2009 Corolla. The 2009 Toyota Corolla owner's manual states that SAE 5W-20 synthetic motor oil is also usable.
However, 0W-20 is recommended because it improves fuel efficiency and helps the engine start more easily in cold weather. Thus, you won't face issues such as when your car struggles to start when the engine is cold. The letters and numbers in an oil's name might actually reveal a lot about the substance.
For instance, the W stands for winter, while the digits represent the oil's viscosity (thickness). The 0 indicates that this oil remains thin in cold weather, and the 20 shows that it does so even at the working temperatures of your engine.
Basically, this recommended oil performs well in all temperatures, and its low viscosity will protect your engine from wear and tear. If you're keen, we've also put together a detailed look at comparing 0W20 vs 5W20 oil.
2009 Toyota Corolla Problems
The 2009 Toyota Corolla had more problems than any previous year, and many were major mechanical ones. Owners mention engine issues, such as excessive oil use and noise from the engine, at around 100,000 miles.
The 2009 Corolla has 1,524 overall complaints on the National Highway Traffic Safety Administration (NHTSA) website. Hundreds of these are specifically related to the vehicle's excessive oil consumption. In comparison, the 2012 model has slightly more than 400 complaints.
For any car, 1,518 complaints is a lot, but for a Corolla, it's absurd. Toyota engines typically use more oil than those in other vehicles, but the 2009 Corolla has an issue with the piston rings, which exacerbates the issue. Regular oil checks are crucial since low oil levels can lead to engine breakdowns, which could cost over $4,000 to repair.
The 2009 model is also prone to frequent water pump breakdowns after around 60,000 miles. There is a risk of overheating when the water pump, which circulates coolant through the engine, fails. Depending on local labor costs, replacing the water pump will cost roughly $850.
Another frequent issue is paint flaws, which usually manifest after around five years. When the curing process is unsuccessful or the paint is overexposed to sunlight, problems frequently arise. The only option, which will cost more than $800 per panel, is to repaint the damaged panels.
Compared to other compact cars of the same year, the 2009 Corolla has faced 13 recalls which is a high number. The components recalled include airbags, power window switches, load-carrying labels, brake vacuum ports, and seat heater wiring.
The most dangerous cause of recall is pedal issues which could result in unexpected acceleration.
Toyota Corolla 2009 Problems: Conclusion
The 2009 Toyota Corolla is a compact sedan with more reliability issues than both its predecessors and successors. The 2009 model is a poor choice and has received more complaints than any other year. It also costs more than comparable compact cars ranging from $6,959 to $10,358.
The positives of the model include a lengthy number of standard features and a more comfortable driving experience than competitors. However, the Toyota Corolla 2009 problems are more serious than previous models and the electric steering has a disconnected feel to it.
With only 200,000 miles of expected life, the Corolla has a shorter lifespan than average due to frequent engine issues and water pump failures. In general, 2009 is a model year to steer clear of, with the 2011 Corolla being a far better option for anyone looking to purchase one.
You could also consider plenty of other Corolla model years that we have recommended.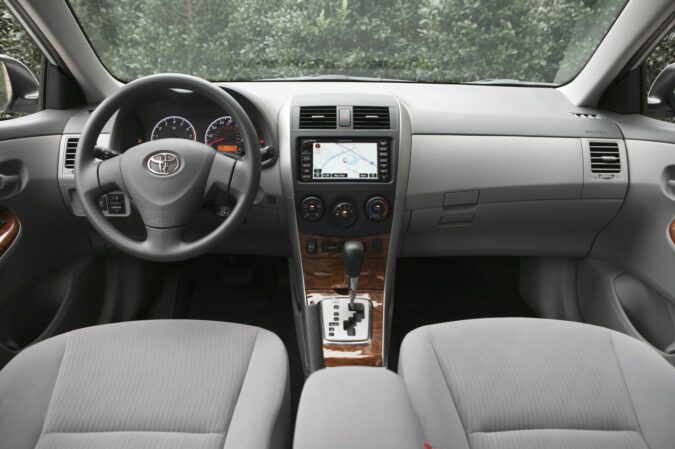 FAQs On Toyota Corolla 2009 Problems
Are Toyota Corollas Good Cars
The Toyota Corolla performs admirably compared to other cars in its class. According to RepairPal when compared to 35 other compact cars, the Corolla has the highest reliability rating. The Corolla's affordable repairs are one of the most evident signs of its reliability. Owners shell out $362 annually on average for repairs which is sensible and affordable compared to the segment average of $526.
How Long Do Toyota Corollas Last
There is no reason why your Corolla shouldn't last you fifteen to twenty years of regular driving provided you stick to your maintenance schedule and buy a new or certified pre-owned car. However, if you skip out on routine maintenance or purchase from someone who did, you might be lucky to reach around 200,000 miles.
How Many Toyota Corollas Have Been Sold
The Corolla has been around for more than 50 years and has now sold 50 million vehicles globally. This historic milestone was achieved by Toyota in 2021. The Corolla has been successful in establishing a reputation as a reliable, inexpensive car.
What Year Toyota Corolla To Avoid
Despite living up to its reputation, the Corolla is not without its faults. While some years have had their share of problems, others have had considerably better service records. So, if you're looking for a used Toyota Corolla, avoid the 2000, 2001, 2002, 2003, 2009, and 2014 models.
Are Toyota VVTI Engines Good
The intake valves' timings are varied by the VVT-i technology. The engine is made more efficient by this modification in the overlapped timing between the shutting of the intake valve and exhaust valve. J.D Power states that VVT-i technology is highly reliable and simple to integrate into current engine designs.
How Much Is A 2009 Toyota Corolla Worth
Depending on the trim level and mileage, the 2009 Toyota Corolla costs between $6,959 and $10,358. It costs more than comparable small automobiles like the Mazda3 and Civic. The new MSRP of the 2009 model ranged from $15,350 to $20,050. The 2009 Corolla loses 10% of its value annually, which is the class average for depreciation.
How Long Does A Toyota Corolla Transmission Last
In 2017, Toyota switched the Corolla to a CVT, which can be just as reliable as a standard automatic transmission. But it needs fluid changes more frequently every 25,000 miles, as opposed to every 60,000 to 100,000 miles for a four-speed conventional automatic.