Facebook's evolution is quite interesting. From a social media platform to stay in touch with your friends to for your parents to invade your social life. And now it's a marketplace-social media hybrid where you can find all sorts of things, including cars. But is looking for cars for sale on Marketplace a good idea?
Here's your guide to buying and selling cars on the Facebook marketplace:
Facebook Marketplace: What Is It and How It Came To Be
As I'm sure you know, Facebook was initially a social media to share your thoughts, photos, activities, and life in general with your friends and family. And strangers as well should you choose to add them to your friend list. Over time, many users started finding new uses for it: promoting their business, sharing their side hustle, and eventually, selling their used items.
I used to collect diecasts, and I remember that around the early 2010s, a lot of fellow enthusiasts started selling their collectibles on the platform. Some even used a bidding system where people can put their bids on the comment.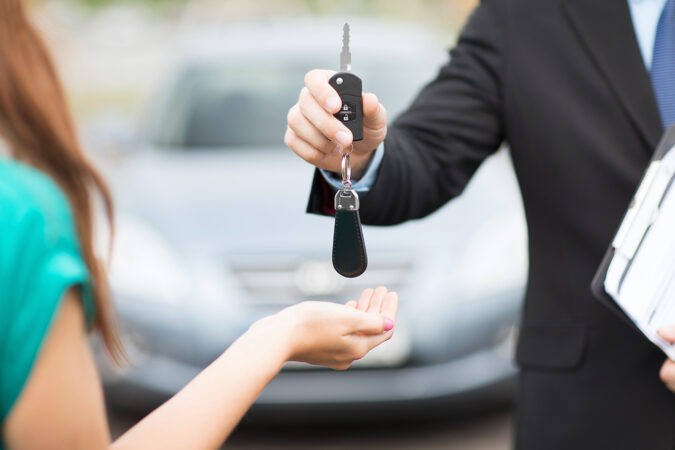 Facebook eventually caught wind of this and saw a business opportunity. Why not turn it into a marketplace just like eBay or Craigslist? And lo and behold, Facebook introduced Marketplace in 2016.
The service is free, and Facebook earns money when you choose to pay for their ad service. This gives Facebook an edge over eBay because you don't have to pay for fees, and of course, the ads are optional.
As you'd expect, since anyone can use it, you can find all sorts of things for sale on Facebook. From computers, gaming consoles, collectibles, and a myriad of used consumer electronics. However, even I have to admit that it was a surprise to find people selling cars on Facebook.
Cars For Sale On Marketplace: Pros And Cons
So, the question remains, is it a good idea to buy and sell cars on Facebook Marketplace? Here are the pros and cons you should consider:
The Pros
The first obvious pro for Facebook is the ease of access. Unlike Craigslist, Facebook has an app that you can download on your phone. So, you don't have to access a computer or open a slow web page on your phone every time you need to access it.
Whether you want to post or view your listings, buy something, or just want to browse and "window shop", you can do it easily from your phone. Of course, eBay also has an app. However, chances are you already have a Facebook account. This means you can simply log in and don't have to go through a lengthy sign-up process.
Since you must have a Facebook account, you can see how long someone has been selling items on the Facebook Marketplace. You can see whether the account is genuine or was it just made a year ago and is there trying to scam you. Additionally, reviews and ratings are available if you view the user from your phone app.
The Cons
Facebook Marketplace only has one argument against it, and that's the possibility of scams and frauds. To be fair, no e-commerce platform is truly free of scams and fraud. However, Facebook is similar to Craigslist, where it's more of a free for all. More often than not, you'll have to look out for yourself.
This is where eBay gains an advantage. They have partnered with Escrow for all high-value transactions, especially ones above $10,000. This means that if you were subject to fraud, you can get your money back. If you meet their terms and conditions for their fraud protection, of course.
Cars For Sale On Marketplace: Is It A Good Idea?
So, is it a good idea? If you want my two cents, it doesn't hurt to buy and sell cars on Facebook Marketplace. If you're selling a car, it's a good idea to create a listing on as many online marketplaces as possible. This allows you to reach more potential buyers, and hopefully will help you to sell your car faster.
If you're buying a car, then there are things to watch out for. The thing about scams and frauds is that they often have a pattern. If you look out for these patterns, you can protect yourself from them even without the help of Facebook. Don't worry, we'll give you some tips on how to protect yourself later on.
Now, if you're wondering how to sell your car on Facebook, here's a quick guide on how to do that:
Cars For Sale On Marketplace: How To Sell
The steps are very simple:
Log in to your Facebook account.
From your feed, click the Marketplace icon on the left menu.
Click the '+' icon to create a new listing, and then click on 'Item for Sale'.
Click 'Add photos' to upload photos of your car.
Enter information about your car. Make and model, model year, color, specs, and price amongst other information that can help to sell your car.
There's an option to hide your listing from your Facebook friends if you don't want them seeing it for whatever reason.
Click 'Next', but if it's still greyed out, then there might be some necessary information on the listing that's missing.
Click 'Publish' and now your listing is live for people to see.
It's quite easy especially if you're familiar with Facebook's interface. Just like selling your car on other sites, be sure to enter comprehensive information about the car to attract buyers. Here are our tips on creating a good used car listing:
List the make, model, model year, body color, and trim level.
Engine and transmission specifications.
Inform viewers of your car's mileage, including a photo of the odometer is a plus point.
List down features or add-ons that might attract buyers. Features like Apple CarPlay, parking cameras, electric seats may attract serious buyers.
Take at least 10 quality photos of the car to display. Taking the photos during the "golden hour" will help to make it look more appealing. And be sure that the photo set showcases the car inside out.
Cars For Sale On Marketplace: How To Sell In Groups
Another great way to advertise your car is on Facebook Buy-and-Sell Groups. If you have a car that's highly sought after, advertising them in groups can help you find a buyer quickly.
Open Facebook and click Groups in the left menu and select the desired buy-and-sell group.
Click Sell Something.
Enter the details about the car you're selling and click Next.
Afterward, you can choose your audience. You can do either of the following things:

Post the item in other buy-and-sell groups you're a member of. Select the circle next to the name of a group to add or remove that option.
Create a Marketplace listing for the item. Select the circle next to Marketplace to add or remove that option.

Click Publish.
The best thing about Facebook buy and sell groups is that you can find groups with a specific and knowledgeable audience. In other words, it's easier to find your targeted buyers.
For example, the Mazda MX-5 is a car with a large following of car enthusiasts. Posting an ad in a Mazda MX-5 group means you'll have a lot of knowledgeable enthusiasts who might be interested.
Cars For Sale On Marketplace: Spotting The Scammers
Now you know how to sell a car on the Facebook Marketplace. But how can you do it safely? Here are some quick tips to sell a car safely:
Screen potential buyers. You can take a look at their Facebook profile to determine whether their a real account or a scammer.
Always set up a meeting with the potential buyer in a public place, never at your home.
Bring a friend with you.
Accepting cash is probably the best idea. Personal checks can bounce, and cashier's checks and money orders can be fake. Always make sure that the transaction is complete first before handing over the car and paperwork.
Great, now you know how to sell a car on Facebook Marketplace. You also know how to create a good ad for your car. But how about buying a car from Facebook Marketplace? Well, let's get into our next section:
Cars For Sale On Marketplace: How To Buy
The buying process on Facebook Marketplace is the same as any other online platform. You contact the seller and then arrange a meeting to inspect the car in person. Then if you're happy, you buy the car with your preferred payment method.
As mentioned, you'll want to protect yourself from frauds and scams. Here are our tips for protecting yourself, and some general tips on buying a car:
1. Screen The Seller's Profile
As mentioned, Facebook Marketplace requires an account for you to be able to sell items. This can either be a personal account or a business account. Yes, there are dealerships on Facebook that put listings there.
If it's a personal account, you'll want to open their profile and take a personal look. Has the account been around for years? Or was it just made a few months ago? Most people would've already made a Facebook account years ago, a new account raises some questions.
Identifying a fake account from a real one can be tricky. But most of the time there are telltale signs; do updates and photos seem real? Do they post genuine thoughts or random updates that a poorly-designed robot would post? Are there activities besides posting on Facebook Marketplace?
If it's a business account, then Google the business – in this case, likely to be a dealership – and see if they're legit. If you can't find the Google Business page, then it's best to stay away from that listing.
2. Ask For The VIN
Once you're sure the account is genuine, you can start making contact with the seller. This process is easier on Facebook thanks to Messenger and the app means you can quickly reply. Some questions you should ask include:
Are service records available?
Has it been in any accidents?
Are there features that don't work?
What's the ownership history and does it have a registration?
Additionally, ask any questions about the car's spec that isn't listed. Some sellers may forget to list basic specs such as the mileage, model year, engine and transmission spec, and trim level amongst others.
Finally, if you're interested in the car, ask them to share the car's Vehicle Identification Number (VIN). The VIN is a unique 17-digit alphanumeric code that contains information about the car. This includes the make and model, trim level, and country of origin amongst other information. Think of it as the birth certificate of a car.
You can then use a free VIN decoder (or the best free VIN decoder) to find information about the car. If the car was properly registered in the US, the result will show you information about the car. You can then use this to match it with the car in the listing.
If the car in the listing doesn't match the information on the VIN result, then you should run. Run like Forrest Gump. You don't want to buy a car that doesn't match the VIN.
VINs are not private information, so there's no security reason not to give the VIN of a car to a potential buyer. If the seller isn't willing to share the VIN, assure them that there are no security risks. If they're still not willing, well, we're going to have to assume that they're scammers and you should run.
3. Arrange For A Safe Meeting
After you're sure that the buyer is genuine and the car is real, the next step is to arrange a meeting so that you can inspect the car. Unlike buying from Carvana or Vroom, there's no money-back guarantee, so you'll want to check the car just like buying from any other online marketplace.
This is a crucial step and you'll want to be careful. One of the most common fraud modus operandi is to rob you while you're inspecting the car. No matter how friendly the seller seems, you'll want to take these precautions:
DO NOT bring cash with you. There have been reports of buyers bringing cash to buy a car, only to be robbed by the seller. No matter how sure you are of the car and seller, DO NOT bring cash. If the seller is adamant that you bring cash, turn them down.
Meet up at a safe public place, preferably in broad daylight. A crowded mall or a popular cafe is ideal, there will be a lot of eyewitnesses to discourage morally-compromised individuals from harming you. You can also meet at banks or police stations where there will be loads of security cameras.
Bring a friend with you. This will also discourage them from harming you, or at least, your friend will be there to help you. Even better, bring a friend that's knowledgeable about cars so that they can help inspect the car.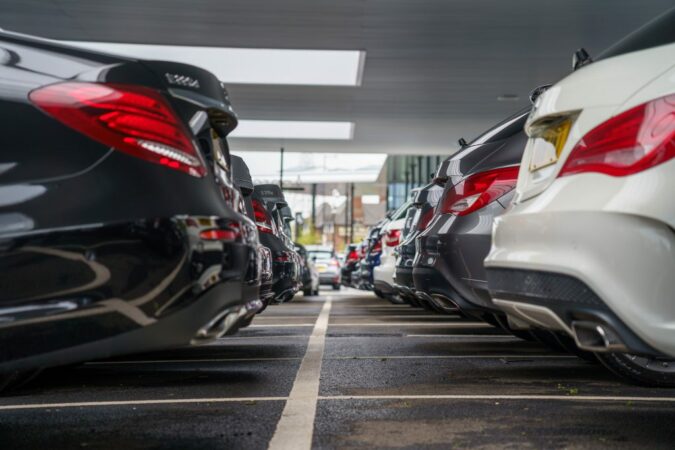 It is imperative that you follow these precautions. Car selling scams and frauds often happen during the meet-up, and you'll want to take all the necessary precautions.
4. Inspect The Car – And Its Papers
Once you've arranged a safe meeting, the next step is to inspect the car. See if there are any flaws or damages on the car that wasn't mentioned in the listing. This includes things like body dents and scratches, a feature such as the air-conditioning or radio not working, or other mechanical problems.
Ideally, you should do a pre-purchase inspection of the car before making negotiations or sealing the deal. This will cost around $250, and you can ask a trusted mechanic, the dealer, or an online service to do this. If the seller isn't up to anything shady, they shouldn't object to this.
Of course, be sensible. A car from the 1980s is unlikely to be perfect unless it's a collector's item. Manage your expectations, and negotiate sensibly.
Additionally, check the car's registration and title. An unregistered car means you will need to pass a smog test and register the car. You can use this as a bargaining chip during negotiations. Also, make sure the car has a clean title and it's clear who the owner is.
A lost title is suspicious, and you should pause or even pass on the proceedings. Even when the title is lost, filing for a replacement title shouldn't be particularly difficult for the seller. If they can't provide any sort of proof that the car belongs to them, walk away.
5. Safely Paying For The Car
So, the final step when buying cars for sale on Marketplace is to settle the payments. Before you hand over your money, make sure that all documentations are in order. This includes the title, lien release (if necessary), and the bill of sale.
If you're buying from a dealership, just about any payment is safe: personal check, debit card, credit card, or cashier's check. As long as you've ensured that the dealership is legit, any sort of payment will be just fine.
If you're buying from a private seller, then we recommend using a money order or cashier's check. Cash is also an option. However, once again, we remind you not to bring cash during the inspection. Instead, bring the cash once you're sure everything is in order.
Cars For Sale On Marketplace: Other Alternatives
Selling a car on Facebook Marketplace can help you to find a buyer. But if you're still struggling, here are some other options outside of Facebook, eBay, and Craigslist that you should consider:
1. AutoTrader
There are plenty of other automotive marketplace sites today; CarGurus, CARFAX, and Edmunds amongst others. You can list it on any site you like, and you'll get a lot of eyeballs looking at your car.
AutoTrader is probably the longest standing of them all, and the best site to advertise your car. Their only downside is that they charge a fee when you want to post a listing.
2. Cars & Bids
If you have an interesting car but struggling to find a buyer, auctioning the car may be the way to sell your car. Possibly earning you a lot of money in the process. And if your car is 1980 or newer, Doug DeMuro's site is one of the best auctioning sites you could use.
They have low listing and commission fees and get decent traffic to the site. If you're lucky, your listing may be featured by Doug himself in one of his videos.
The downside is that there are no financing options, so this may turn off some buyers. And if your car is older than 1980, then you can't list it here. If you're selling a classic, then consider Bring A Trailer instead.
3. Carvana
Carvana is an online car retailer that buys and sells used cars. Think of them like a used car dealer but with an online focus. And large car vending machines. Yes, that's how you pick up a car if you buy from them and you happen to live near enough to one of their vending machines.
Anyway, you won't be selling directly to a private buyer. Instead, you're going to sell your car to Carvana. Afterward, they will refurbish and recondition your car and sell them to a buyer. But you will receive your money as soon as Carvana takes possession of your car.
There are other sites like Carvana, such as Vroom and Shift. But Carvana is our pick because we've heard a lot of good stories, and they often offer quite a lot of money for your car.
If you hate haggling and the paperwork involved in selling a car, we highly recommend selling to an online car retailer like Carvana rather than selling your car privately.
You can go to their website to submit your car, and they will give you an instant offer which is good for seven days. Learn more in our guide about selling on Carvana.
Buying and Selling Cars on Facebook Marketplace
More than half of car buyers discover vehicles online, and 78% of them use social media, with 53% making their choice of new or used cars entirely online.
Facebook Marketplace allows both private sellers and dealerships to advertise new and used cars for sale, making it one of the most popular places in the country to search for used vehicles.
Lower inventory means that some people will look for places other than the dealership to buy a used car.
When shopping for a used car on Facebook Marketplace, it's important to buy locally, review the seller's profile, and check the vehicle's history.
Pre-existing damage is not covered by auto insurance, so it's important to document any pre-existing damage to the car and submit it to your insurance company.
When buying a car on Facebook Marketplace, be aware of scams and never buy gift cards to purchase a car.
To avoid car buying scams, ask for the VIN to verify the car matches the pictures and description on the ad, verify the information matches if it's a dealership ad, and never send money upfront without seeing the car in person.
Purchasing a car from an unknown person may pose a safety risk, so it's important to meet in a well-lit public area, preferably with other people around, and consider taking a friend or family member with you.
After buying a car on Facebook Marketplace, it's important to immediately update insurance and title paperwork to avoid fines, penalties, and possible suspension.
The process of transferring the title of the car from the previous owner to you may vary by state, and you may be required to provide a bill of sale, VIN and odometer verification form, title with owner transfer, and signatures from the buyer and seller, and a lien release.
Cars For Sale On Marketplace: In Conclusion…
To summarize, Facebook Marketplace is now used for selling and buying cars. It works similarly to eBay and Craigslist, and there's no harm in buying or selling a car on Facebook as long as you take the necessary precautions.
If you don't trust Facebook, then consider our recommended alternatives. I personally like Carvana a lot, as I don't need to haggle and paperwork is often taken care of by Carvana. Good luck!