The Equinox was one of GM's and Chevrolet's best-selling models. Since its unveiling in 2004, the last 17 years have seen no less than 3.3-million Equinoxes leave Chevy showrooms. Its popularity is owed to its affordability, practicality, performance, and general do-it-all goodness. But might you be put off getting an Equinox, had you known about the myriad of would-be Chevy Equinox problems?
As innocent and capable as the Equinox might appear, GM's compact crossover SUV isn't without its faults. We've heard horror stories of Equinoxes burning through their motor oil at a terrifying rate, or their heaters failing on them. But are these reports completely blown out of proportion, or are the Chevy Equinox problems really that bad? Well, we're here to find out if it's something to worry over.
What Do You Need To Know About The Chevy Equinox?
Before we can get into the many Chevy Equinox problems, it might be worth taking some time for us to better understand the car in question. What is the Chevy Equinox, anyway? When it first launched back in 2004 for the 2005 model year, the Equinox was among the smallest cars that GM has made. The Equinox was a stepping stone into the Chevrolet family, as one of its entry-level models.
Being a General Motors product, it was built on the modular GM Theta platform, which was shared across their entire conglomerate. This meant that the Chevy Equinox is closely related, and at times, very mechanically similar to at least half a dozen other GM cars. These included marques from the likes of the long-gone Saturn and Pontiac, Opel, Cadillac, GMC, Saab, Holden, and Buick.
Since General Motors had a joint venture with Suzuki at the time, the Chevy Equinox also shared its underpinnings with the Suzuki XL7. The Equinox truly was a global vehicle for the masses, as Chevy's mini SUV saw manufacturing on all four corners of the world. It went through factories in Canada, the USA, Mexico, China, and South Korea, and was sold across three generations.
First-Generation Chevy Equinox (2004-2009)
Sold as the 2005 model year, the Equinox was first shown off at the 2003 Detroit Auto Show. Chevy's bold new face was a crossover made for everyone… So long as hardcore off-roading isn't concerned. The first-generation Equinox was front-wheel driven but could be optioned with all-wheel drive. The Equinox was manufactured alongside the Pontiac Torrent, which became their last ever model.
It was primed to be a sportier alternative than the Equinox, but the latter took on upgrades later in its lifecycle. Sportier versions were announced, which saw Chevy fitting sportier suspensions, as well as updating the engine. The base 3.4-litre LNJ V6 was swapped for the beefier 3.6-liter LY7 V6, which brought a 40% increase in horsepower to 264hp, and 250lb-ft of torque.
Second-Generation Chevy Equinox (2010-2017)
The second-generation Equinox went through subtle refinements. It still rode on the Theta platform, which was, by this time, stiffened up to provide a sportier feel. The design became more aggressive, and it saw significant updates under the skin. Although we only had one transmission option – a 6-speed automatic – there were four engines to pick from.
The baseline was a 2.4-liter Ecotec LAF inline-4 motor, that was later replaced with the LEA variant. A 3.0-liter High Feature LF1 (or LFW, depending on the market) V6 was offered on the performance-oriented trim levels. Come 2013, GM and Chevy upped the engine even more, now providing us with a 3.6-liter High Feature LFX V6. The latter boasts 301hp and 272lb-ft of torque.
Third-Generation Chevy Equinox (2018-Present)
Chevy repositioned the Equinox for its third generation. The Equinox was shrunk to one class below, now relegating it to the compact crossover class. Meanwhile, the Chevy Blazer took up its former small-SUV role. Nonetheless, the Equinox remained a popular choice and saw major enhancements. More safety tech came as standard, and the 3rd-gen Equinox had a new all-wheel-drive system.
This was paired with three engine options. These being a 1.5-liter LYX turbocharged inline-4, a 2.0-liter LTG turbocharged inline-4, and a 1.6-liter LH7 turbodiesel inline-4. Alas, you can no longer have a V6 with the Equinox, and maximum power tops out at 252hp with that 2.0L four-pot. You can then choose between a 6-speed automatic or a smoother 9-speed automatic.
Is It Reliable, Given All The Problems?
Across three generations and 17 model years, we surely have enough evidence to ascertain whether or not the Chevy Equinox problems are prevalent, right? So, is the Chevy Equinox a reliable machine that you might consider owning someday? To put all subjectivity aside, let's look at some data points which we can easily reference, courtesy of the folks over at CarComplaints.com.
They not only have complaints filed by their users, but CarComplaints.com also catalogs reports that were filed to the NHTSA. This should give us a broad understanding of how troublesome a car may be. At the time of writing, the entirety of the Chevrolet stable – going as far back as complaints reporting first started – has accrued a total of 31,594 complaints.
Among them, the Equinox – across all generations and model years – brings home 2,418 complaints. This is quite a significant figure, as it has the fourth-highest volume of complaints. Nevertheless, raw figures alone won't be enough, so we'll have to cross-check it with CarComplaints.com's own scoring system, PainRank. This should give us a fairer, weighted average score for the Equinox's reliability.
PainRank doesn't just measure the frequency or seriousness of a particular issue, mind you. It takes into account how costly a repair would be, the age of the vehicle, how high or low the mileage was at the time of failure, as well as several other factors. In other words, the higher the PainRank score, the more problematic – in other words, the more painful – the car is to own and maintain.
What Are The Most Common Problems?
So, how do the Chevy Equinox problems weigh on its PainRank score? On average, Chevrolet has a modest PainRank score of 18.80. The entire Equinox marque, meanwhile, was rated at a whopping 53.08 on the leaderboard. It's thus the second least-reliable Chevrolet model, beaten out only by the Chevy Cruze. Not a good start then, as far as Chevy Equinox problems are concerned.
It gets somewhat better if we spread the data out by generational gaps, instead of looking at the entire Equinox family. Generationally, Chevrolet has an average PainRank score of 10.56. In context, the second-generation Equinox scored 40.95, taking a lowly 78th place out of 80. Next up, the first-generation Equinox came in with a rating of 36.18, putting itself in 74th place.
The newer third-generation Equinox scored 9.11, thus ranking itself in 46th place – the most reliable of the Equinoxes. In the last 17 years and three generations, the Equinox hasn't been a headache-free experience for many owners. The most common problems – we'll get into detail with this later on – were cited as faults with the engine, and the air-conditioning system.
To fix this, and numerous other issues, Chevrolet and GM issued over 2,500 TSBs. These are technical service bulletins, where a manufacturer outlines troubleshooting steps for its technicians. On top of that, there were 20 recall campaigns that involved the Equinox. So far, it does seem like the Equinox has marked itself as an unreliable vehicle, especially so within the second and first-generation cars.
But what exactly should you be on the lookout for? Well, let's now dive a bit deeper into the most common Chevy Equinox problems that you need to be aware of…
1. Chevy Equinox Problems (Engine) – Heavy Oil Consumption By The 2.4-Litre Ecotec Engine
As we mentioned earlier, one of the most pressing Chevy Equinox problems that you must be diligent about were concerning its engines. To be more specific, we can narrow down the complaints to the 2.4-liter Ecotec engines that were introduced for the second-generation Equinox. In fact, most of the rest of the powertrain options, either inline-4s or the powerful V6s, didn't have that many complaints.
The Ecotec was first introduced as the LAF variant, made available to Equinoxes for the 2010 and 2011 model years. Several upgrades followed, and the LEA variant was then offered for Equinoxes made from the 2012 to the 2017 model years. However, it was found that the basic design of that 2.4L Ecotec was flawed by design, which could allow for motor oil to seep into the engine.
Once it's entered the combustion chamber, the oil would be burnt away. As a result, owners would have to top off the motor oil more often than any other vehicle. The Equinox can sometimes drink as much as an entire quart of oil within less than 2,000 miles. This excessive oil consumption, should it remain unresolved by owners, could sooner or later lead to catastrophic engine failure.
It would've been nice for owners to be made aware. Yet, the 'low oil level' warning light would often only appear once it's already too late to salvage the engine. Owners experienced their Equinoxes idle roughly or at low speeds, jerk under acceleration, make knocking or ticking sounds in the engine, as well as burning up the spark plugs. So, how did this happen?
1.1 Thin Oil Control Rings, Overloaded Spray Jets, And A Faulty PCV
This 2.4-liter Ecotec engine adopted direct-injection. A fairly unique concept, its design was reliant on the use of low-tension oil control rings, spray jets, and a positive crankcase ventilation (PCV) system. They'd all work together to lubricate the engine more effectively, thus bringing huge gains in fuel efficiency, component longevity, as well as enhanced performance.
Unfortunately, Chevy and GM botched its implementation. For a start, the oil control rings that were used were far too thin and brittle. These rings played a vital role in keeping motor oil from seeping into the combustion chamber. Nevertheless, GM picked low-tension oil control rings that were too thin given the stress and could wear down quickly. Sooner rather than later, gaps would appear.
This allowed oil to easily get past the rings, and make its way into the combustion chamber. To make matters worse, the spray jets would usually overload the rings even further. The cooling jets sprayed highly pressurized motor oil, which can lower the friction and temperature of the pistons to a large degree. That said, the high pressures are sufficient to overload the already-compromised oil rings.
Even the positive crankcase ventilation (PCV) was found to be flawed by design, too. The PCV is used to draw gases out of the crankcase, and circulate them back to the combustion chamber. Overall, it should make the engine run more efficiently. In practice, however, the PCV could vacuum out motor oil from the valvetrains. Having starved the engine of oil, engine failure is now imminent.
1.2 The Solution?
At first, Chevrolet tried to resolve these problems through software updates and flashes of the ECU. This step was inadequate, and finally, in March 2016, Chevrolet took a more concrete initiative. With a TSB (technical service bulletin), they acknowledged issues concerning the heavy oil consumption by 2.4-litre Ecotec engines. They blamed heavy piston ring wear for the whole debacle.
It couldn't come in time for most owners, sadly. Quite a few of them had to rebuild or replace their entire engine, setting them back at least $3,000. Even if the lack of motor oil can't break the engine itself, it caused substantial damage elsewhere. The timing chains, for example, were one component that was frequently subjected to repairs and replacements owing to oil starvation.
Some owners started noticing those odd symptoms with mileage as low as 20,000 miles. Chevrolet, in a bid to make things slightly better, offered an extended warranty for owners of 2010, 2011, and 2013 Equinoxes. The warranty will cover the engine-related Chevy Equinox problems for 7.5 years or 120,000 miles. This includes the high price of replacing the faulty piston assemblies.
2. Chevy Equinox Problems (A/C) – Heater Could Only Blow Cold Air
Rounding up the top-two Chevy Equinox problems, we now have to talk about its heaters. To do this, we'll look further back in time to the first-generation Equinoxes. Most especially, the 2006 Equinox had an almost endless stream of complaints about the heaters blowing only cold air. As you know, the heater system in a car is controlled by the heater core, which contributes to that toasty feel.
The heat then flows into the cabin through natural airflow that's generated by a blend door. The latter is basically a vent or flap, which opens or closes to let more or less air through the heater core. It appears as though GM and Chevy were cutting corners once more, as the arms that controlled the movement of the heater core's blend doors were made of cheap, flimsy plastic.
It could break easily, and has been noted to fail with a mileage of around 60,000 miles. When it does break, the actuators could no longer open or close the blend door, rendering the heater system now useless. While not being able to keep you warm might be considered an inconvenience, this concern could be hazardous, too. This is since the heater can no longer defrost the windows.
2.1 The Solution?
So far, Chevrolet hasn't yet acknowledged this problem, despite it being the Number 1 source of woe and misfortune for first-generation Equinox owners. The only solution possible was for them to have it fixed out of pocket. The plastic arms themselves are fairly cheap, and it shouldn't be an issue. A few owners had even resorted to replacing them with robust metal arms, as they should be.
However, the lion's share of the expense for fixing up that faulty heater is down to labor costs. To access the blend doors, mechanics will have to disassemble the entire dashboard, instrument panel, and center console. This is a process that will take hours, as the hourly labor rates keep stacking up. Overall, owners have to part with between $750 to $1,000 to repair this defective heater system.
3. Chevy Equinox Problems (Engine) – Delayed Acceleration Caused By Laggy Electronic Throttle Control
For the most part, the list of the more worrying Chevy Equinox problems ended with the heavy oil consumption and broken heaters. Still, a couple of other stubborn faults remain and had plagued Equinox owners. One such example is the electronic throttle control – or ETC – system build into most Equinoxes since the first generation. This is a so-called, drive-by-wire design.
In the old days, you'd control the throttle through mechanical linkages and cables attached to the throttle pedal. These days, your input is relayed by a series of sensors, before sending those signals to the ECU, or electronic control unit. This is your engine's brain and conducts an analysis of your throttle input before then actuating your car's throttle to open or close as necessary.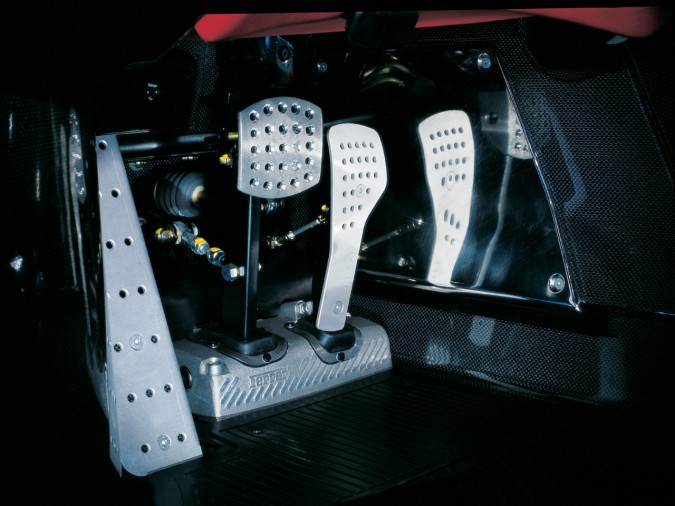 Usually, ETCs bring many upsides, including improved performance and fuel efficiency, as well as be able to work alongside nice-to-haves such as cruise control. However, Chevy's adoption of electronic throttle controls has somehow been plagued with lag. This causes the driver to suffer from delayed acceleration, sometimes by a couple of seconds or more.
While two or so seconds might not sound like much, it makes for a huge difference in the real world. In regular day-to-day driving, for instance, such as overtaking or coming out of a junction, is made much more hazardous. This happens as your Equinox can't accelerate as quickly as you'd want it to. The faulty ETC programming is an issue mostly limited to first-generation Equinoxes.
3.1 The Solution?
So far, it doesn't seem like anyone's come up with any clues on why Chevy's ETC is lagging so much. Every automaker should have varying programming and tuning to the electronic throttle control. It's likely that either the sensors inside the Equinox have a delay while passing on the information. Or, the ECU takes a lot more time to process the input, which creates that dreaded throttle lag.
It's proven difficult to track down the cause. For the Equinox, folks have tried flashing the software, replacing the sensors, as well as cleaning the throttle bodies. None have yielded solid results. For a more trustworthy fix, some owners resorted to installing third-party throttle controllers. Aftermarket controllers like these could fine-tune the signals and modify them, possibly counteracting the lag.
4. Chevy Equinox Problems (Security) – Passlock Immobiliser System Can't Unlock The Ignition
'Passlock' is the name of GM's proprietary immobilizer system that was introduced back in the late 1990s. They work just like any other electronic security system, by keeping the ignition locked until the right key is inserted. Well, Passlock has had its fair share of faults, which is why it's making it into this list of most typical Chevy Equinox problems.
There are occasions when Passlock can be compromised quite effortlessly, enabling thieves to break into your car with ease. Other times, Passlock would fail to recognize your keys at all and prevents you from starting up your car. As for this latter point, Passlock uses a coded lock cylinder that stops the engine from cranking until the right key has been detected.
Once you've successfully inserted your keys into the ignition slot, a magnet on that cylinder signals the engine control module – or ECM – to start up the engine. Unfortunately, the sensors that detect whether or not you have the right key can fail. Apparently, the tips of the sensors – or the pins that inspect the grooves of the car keys – are made plated with tin, and can rust.
4.1 The Solution?
Over time, the oxidation will prevent Passlock from checking to make sure the key is valid. When this happens, owners can see a yellow key-shaped warning light appear on the dash. At that point, you'd either fail to start up your Equinox at all, or it'll start up for a brief second before shutting down. So far, this is an issue that plagues earlier first-generation Equinoxes.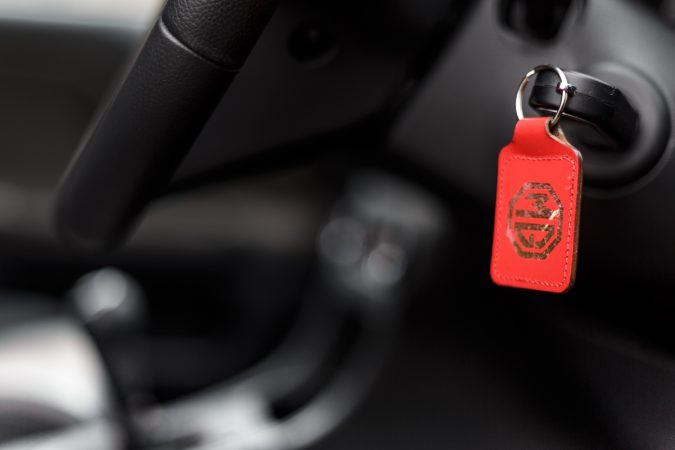 Folks have created a temporary fix for this Passlock issue. All you need to do is leave your key in the ignition at the 'auxiliary' position for 10 to 15 minutes. Keep it in there until the warning light turns off, and then you could try to crank the engine once again. The only permanent solution would be to bypass the sensors or replace the ignition lock cylinder, which costs at least $450 for a new unit.
Facts: Common Problems with Chevy Equinox
Chevy Equinox is a popular and reliable SUV, but it has some common issues that you should know before buying one.
A common issue with Chevy Equinox is a damaged or defective timing chain in a V6 engine, which may cause the check engine light to glow, and it is hard to diagnose.
The four-cylinder engine of Chevy Equinox may have oil consumption problems, and drivers may have to refill up to four quarts of oil per month, which can be expensive and frustrating.
Oil leaks are another common problem with Chevy Equinox, and it may cause engine damage if left unchecked.
Bad piston rings are a common issue, especially in second-generation models from 2010 to 2017. It causes excessive oil leakage and can be fixed by replacing the piston rings.
Chevy Equinoxes can also have issues with EVAP codes due to a malfunctioning gas cap, which may cause toxic pollution and need a simple fix.
Despite these problems, Chevy Equinox is a reliable SUV with above-average reliability, a powerful engine, smooth driving, fantastic ride quality, and decent fuel economy.
Repair Pal rates Chevy Equinox as reliable with a 3.5/5 rating, while J.D. Power gave the 2021 model an 85/100 reliability rating.
Chevy Equinox may have higher fuel consumption for models made between 2010-2017, but the newest models have better fuel efficiency than other SUVs in their class.
Routine oil changes and proper oil levels can prevent some common problems with Chevy Equinox, and it is essential to have an experienced mechanic to diagnose any issues.
Final Thoughts
Well then, that just about rounds up the most atypical Chevy Equinox problems that most owners will likely go through at least once in their ownership period. Granted, there are plenty more issues that we've not had a chance to discuss, such as the possible threat of rusty body panels, or defective windshield wipers. Yet, the density of these complaints pales in comparison to the above four.
In all, what can we say about the Chevy Equinox problems, and their reliability? Well, if you're thinking of getting one from the used car lot, we'd highly recommend that you be diligent about which one you'd pick. We think it'd be better if you avoided the second-generation Equinox like the plague, especially if they had an Ecotec. Those 2.4-liter Ecotec engines are exceedingly high-maintenance.
It's difficult to be certain about the damage left in the engine itself, even if the oil consumption concerns have been rectified. The first-generation Equinox ought to be removed from your list too, seeing that the remaining three Chevy Equinox problems are associated with it. The later, third-generation Equinox seems rather fine for now, so perhaps one of those might do you some justice.