If you were thinking of replacing your current car with a Nissan Rogue and wondering what you should look out for in this Nissan, you've come to the right place. We'll be discussing common Nissan Rogue problems, specs, general repair costs, and more. It's always a good idea to research a car before you buy one!
Nissan Rogue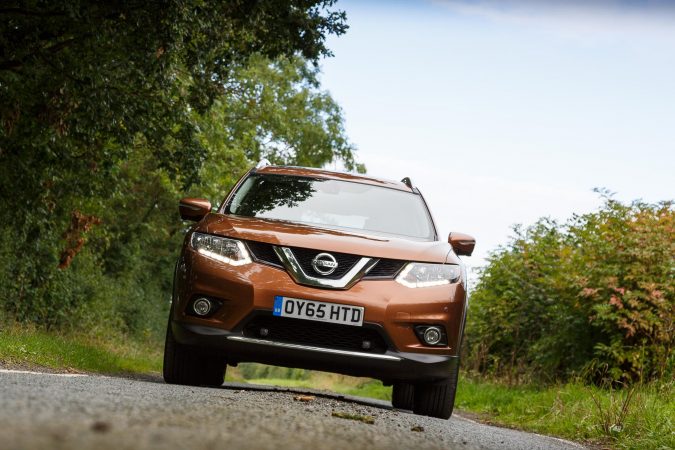 The Nissan Rogue is Nissan's crossover SUV which made its debut in 2007. Since then, there have been three generations of the Nissan Rogue: the second generation was introduced in 2013, and the third was launched last year in 2020. The Nissan Rogue mostly came with a 2.5L four-cylinder gasoline engine. The second generation was the only one to have a 2.0L hybrid version available. Whether it has a 2.5L engine or a hybrid, they're all connected to a CVT transmission.
The Nissan Rogue churns out 170 horsepower for the 2.5L version, and 141 horsepower for the hybrid. They were usually sold with three different trims, with varying degrees of equipment fitted as standard. On top of that, the Nissan Rogue can come with either front or all-wheel drive, depending on the customer's choice. The Nissan Rogue was also offered with a "Family Package" as an optional extra, which would add third-row seating if fitted.
So far, so good, the Nissan Rogue seems like a perfectly respectable compact SUV that you can drive daily. However, the Nissan Rogue has had some issues over the years, which we will discuss further.
Common Nissan Rogue Problems
Nissan Rogue's problems are not unproven, there have been numerous customer complaints about the car through the years. We'll be discussing more on which model year is safe to buy later on, but first, here are some common problems with the Nissan Rogue:
Nissan Rogue Transmission Problems
The Nissan Rogue's CVT (Continuously Variable Transmission) is one of the most common complaints from customers. A CVT transmission usually does not contain gears and uses pulleys and a belt instead to operate. This makes the car smoother to operate because gear changes are virtually non-existent.
However, they tend to operate at higher RPMs for the engine to deliver its power, making it feel unnatural to operate if you're not used to it. You can watch the video below to learn more about CVT transmissions:
A CVT transmission can be quite nice to have as they are very smooth. That being said, there have been numerous instances where the Nissan Rogue's transmission does not work as intended. For example, one customer complained that his Nissan Rogue had trouble climbing a hill.
He described that the RPM came down even though the accelerator pedal was in the same position. Afterward, there was a violent jolt as he tries to climb and the check engine light came on. After taking the car to a Nissan dealership, it was diagnosed that the car had a transmission failure and needed a rebuild.
Nissan discovered that there was a design flaw with the transmission. They then extended their transmission warranty from 60,000 miles to 120,000 miles because of numerous complaints. In which case, you won't have to pay for the full repair price. However, if the warranty runs out you'd have to pay for the transmission rebuild yourself, the cost can be upwards of $4,500.
Nissan Rogue Suspension Problems
The suspension is also a common complaint of the Nissan Rogue, specifically in the later models. The problem normally stems from the Rogue's suspension strut bearing assembly which caused what customers describe as a "popping" noise when making sharp turns. This usually happens when they're getting into or pulling out of a parking space, even in low-mileage Rogues.
The repair cost for a strut bearing is anywhere between $520 to $1200. This cost would depend on the severity of the issue.  There are DIY fixes that can save you a fortune, while suspension fixes are not one of them, you can learn more about how to replace your Nissan Rogue's shock and struts in the video below:
Nissan Rogue Reliability
The aforementioned issues are the big ones you should look out for since they are the most common. However, there are smaller common issues with the car as well, which are:
1. Noisy Engine Start
There have been complaints about the Nissan Rogue's noisy engine start, which mostly occurs in colder climates. There could be two reasons behind this issue, the first being the timing chain working improperly. A timing chain needs to have tension to function properly, if the chain is not installed properly and loose then it will make noises as the engine starts.
The next reason is simply because of the Nissan Rogue's engine design, where the cylinders contract when the weather is cold. As a result, this causes a clicking noise in the engine as it first starts. Then, as the engine is turned on and warms up, the piston expands causing a tighter seal within the cylinders and stopping the clicking noise.
2. Fuel Gauge Not Accurate
The Nissan Rogue sometimes has issues displaying the correct amount of fuel. While it might not be a significant issue by itself that ruins the driving experience, it does mean that the fuel gauge may be indicating that it still has fuel in its tank even if it's running out. This could lead you to run out of fuel at inconvenient times.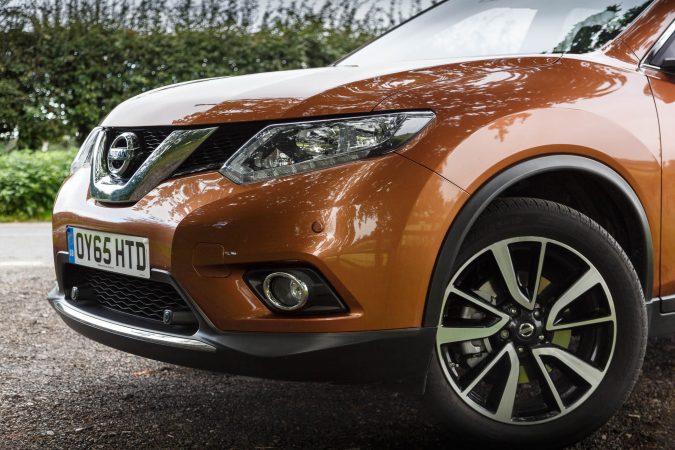 It would be a massive inconvenience if your car is displaying you still have enough fuel to make the journey, but in reality, it's close to being empty and you're nowhere near a gas station. A faulty sensor or sometimes called the sender unit is usually the cause of the problem. If this is the case, then a replacement part will set you back around $130, not including the labor cost.
3. Canister Purge Valve Not Working
The canister purge valve is part of the emissions system where it traps fuel vapors that occur in the fuel tank. The system then releases the vapors into the engine, burning them like fuel. The problem normally stems from a broken wire in the canister purge control, causing the check engine light to come on. It can also affect the Nissan Rogue's gas mileage if the problem occurs.
This problem normally occurs in older versions of the Nissan Rogue. If this happens, the replacement cost varies between $150 to $200, depending on the severity of the issue and not including labor costs.
4. Sunroof Not Closing
This problem usually occurs in the first-generation Rogue, manufactured between 2008-2013. It's usually caused by a wind deflector located on the front of the sunroof that won't go down, making the sunroof unable to close fully. The repair cost would vary depending on the problem. If the deflector needed to be replaced, then the cost of the part is usually around $150.
Nissan Rogue Years To Avoid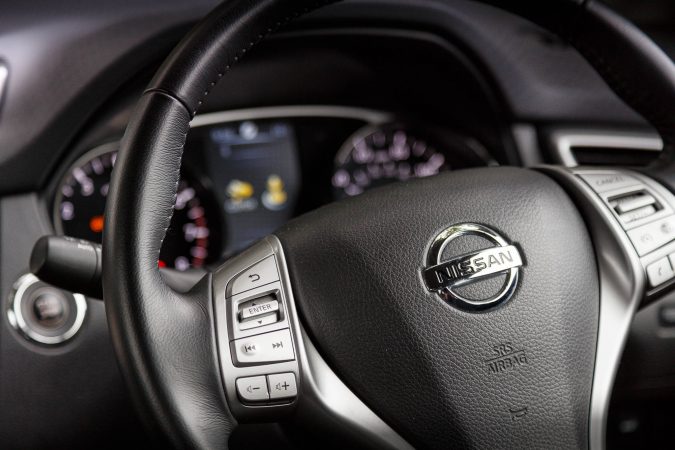 Now that you know the common problems of the Nissan Rogue, which model year should you buy? Here's an overview of the Nissan Rogue's problems over the years to help you decide:
2008 Nissan Rogue Problems
Transmission issues already plagued the first generation of the Nissan Rogue in 2007. Common problems include failing to accelerate from a stand-still, and whining and grinding noise while accelerating. The transmission usually experiences complete failure at around the 120,000-mile mark.
If it does fail, you can expect to pay upwards of $4,000 to completely rebuild the transmission. It's recommended that you fix it immediately as driving with a broken transmission can cause the car to break down at any time. Needless to say, it will put you in significant danger if left unfixed.
2009 Nissan Rogue Problems
The 2009 model of the Nissan Rogue still faced similar issues with the transmission. There also have been complaints about the transmission oil overheating, causing the transmission to slip and vibrate as you drive along. Overheating transmission oil can be caused by several reasons, sometimes it's simply because of low or bad fluid inside the transmission. In which case, you will probably only need to flush and top up the oil. Which will set you back around $120 according to some users.
However, if the problem persists then you may need to install an external transmission oil cooler to solve the problem. The total cost to install this unit can be upwards of $1200 including the labor cost. Keep in mind that the unit is usually aftermarket and not an OEM part, as Nissan is seemingly unwilling to address the issue.
While transmission failure is still an issue with the 2009 Rogue, Nissan did recall the vehicle. So, if the previous owner took the car to Nissan during the recall to fix the issue, it should reduce the probability of the transmission failing. They also gave owners an extended warranty for the transmission.
2010 Nissan Rogue Problems
Nissan is seemingly unable to resolve the Rogue's transmission problem even three years into the Rogue's lifespan. The 2010 Nissan Rogue still had transmission issues similar to previous years. The problems are still similar: acceleration issues, weird vibrations and noises while driving, and complete failure.
Most users describe the acceleration issue as the car refusing to accelerate when driving even with increased throttle input. This often happens after an extended period of driving. On average, the problem occurs at around 90,000 miles and is usually caused by transmission oil issues. Users report that it usually costs around $720 to repair.
Transmission failure is also still a common occurrence in this model year. Similar to previous models, the 2010 Nissan Rogue's transmission can experience complete failure at 130,000 miles and a replacement or rebuild can cost around $4,500. There have also been reports of the car's transmission failing prematurely before 100,000 miles.
To make it worse, engine problems also affected the 2010 Nissan Rogue. Some common ones include acceleration problems such as stuttering or even complete loss of power.
2011 Nissan Rogue Problems
Transmission issues persisted in the 2011 Nissan Rogue, with similar causes as before. Either the transmission fails or there are overheating issues, and repairs vary between $1000 to $4000 depending on the severity of the issue.
Also, this model year received numerous complaints of A/C and heater problems caused by a faulty A/C compressor. If this happens, the compressor will need to be replaced. The cost of the compressor clutch itself is around $679, and the average total cost to replace would be around $1000 including the labor cost.
2012 Nissan Rogue Problems
The 2012 Nissan Rogue is reported to still have issues with its transmission and engines. The problems are largely similar, with acceleration problems being the most common. The problems can occur as early as 60,000 miles, and sometimes the vehicle will stall while driving. Users report that the only solution will be to replace the transmission unit, which can be costly without the warranty in place.
2013 Nissan Rogue Problems
Transmission issues are still the theme with the 2013 Nissan Rogue. The problems are also similar to previous years, with acceleration problems being the most common. Several models were recalled by Nissan, but users still report large amounts of problems. Depending on the cause of the problem, you may either need to replace the transmission or install an external cooling unit.
2014 Nissan Rogue Problems
The 2013-2014 model of the Nissan Rogue's second generation has seemingly resolved its transmission issue. Not as many users complained about the transmission. However, there are other issues such as the A/C and body paint issues. Users described that the A/C sometimes wouldn't work properly due to A/C compressor issues, much like the 2011 model. In which case, repairs will set you back around $880 for the part itself, not including labor.
The transmission issues still existed as well, where the transmission can fail prematurely at around 80,000 miles. In which case, repairs can cost upwards of $4000 without the warranty. Beyond that, be mindful of the 2014 Nissan Rogue problems.
2015 Nissan Rogue Problems
The 2015 Nissan Rogue still had numerous complaints with the A/C, seatbelts, and transmission. Users report faulty seatbelts after use, and similar transmission problems as in previous years although not quite as widespread.
2016 Nissan Rogue Problems
Nissan finally fixed the A/C and seatbelts problems with the Rogue's 2016 model. However, this was the year that the car developed issues with its suspension. Users report that the front end of the car makes a popping noise as they make sharp turns with the car. The problem is attributed to the strut bearings on the front suspension assembly, which needed to be replaced.
2017 Nissan Rogue Problems
2017 was the first year where the Nissan Rogue made a significant improvement in reliability. The 2017 Nissan Rogue didn't receive as many complaints as before, but there were emergency braking issues.
The Nissan Rogue came with a collision-avoidance system, where the car can apply the brakes on its own should it thinks that you're getting too close to an object upfront. This is a safety feature, which could help you avoid accidents on those lengthy and tiresome journeys that take a toll on your concentration.
However, users report that the brakes would apply on their own without any reason. Thankfully, Nissan did a recall for the cars that were affected by this issue and it should have been resolved.
2018 Nissan Rogue Problems
Brake problems still plagued the 2018 and 2019 Nissan Rogue. While it did cause quite a high number of incidents, the 2018 and 2019 model was included in the previously-mentioned recall. It should have resolved the issue if the car was taken in for the recall.
FAQs
How Long Do Nissan Rogues Last
Just like most modern cars, the Nissan Rogue can last upwards of 200,000 miles when maintained properly. Afterward, most cars will require more attention and repairs to run properly, including the Rogue.
Is Nissan Rogue A Good Car
It can be. Yes, there are issues with the car as mentioned above. However, if you – and the previous owner – maintained it properly, then the Nissan Rogue will be a good car to drive daily. Both the 2.5L and 2.0L hybrid versions have respectable power from the engine. On top of that, a CVT transmission is usually very smooth and nice to drive especially on the highway. It's a matter of maintaining the car properly.
Are Nissans Reliable
Generally speaking, Nissan makes some pretty reliable cars. RepairPal's recent 2022 reliability surveys rank Nissan in 9th place among 32 other carmakers. In those surveys, it scored an above-average reliability rank (4.0 out of 5.0), which was a weighted average across 345 unique Nissan models. Although, this survey also noted that Nissan cars cost an above average (among other mainstream, mass-market automakers) $500 in annual repair and servicing costs. Still, RepairPal named the Murano, Altima, and Maxima as the most reliable Nissan models. Just be wary that older Nissans from some years ago aren't always as reliable as they are today.
Are Nissans Good Cars
Throughout the late 1990s, 2000s, and early 2010s, Nissan is best known as the maker of cheaply-built cars. Although typically dependable enough – despite the poor reliability with its CVT transmissions – Nissan cars felt cheap. They're not always as well put together, with mundane performance, and plasticky interiors. However, this has changed quite recently, with Nissan going on an upwards trend of self-improvement. According to Consumer Reports, they've rated the Murano, Maxima, Leaf, Sentra, and Rogue Sport as the best that Nissan has to offer as of 2022. They're decently reliable cars, offer an abundance of practicality, and are certainly more well-built.
Is Nissan Rogue 4 Wheel Drive
Technically, the Nissan Rogue doesn't have 4-wheel drive. Rather, it has all-wheel drive. They both mean that power from the engine is driven through all 4 wheels. However, all-wheel drive (which is what the Nissan Rogue has) is not as robust or as rugged as a proper 4WD system. This means that your Nissan Rogue should be more than capable of managing traction easily in the snow, rain, or slight off-road courses. And, it'll be able to handle towing a trailer, as well. Yet, it won't be able to perform as well for hardcore off-roading. All Nissan Rogue trims, including the S, SV, and SL, feature AWD. You even have an AWD Lock feature that locks all 4 wheels to help improve traction.
Where Is The Nissan Rogue Made
While Nissan has numerous assembly plants around the globe, the Rogue is made here in the USA. Specifically, at Nissan's Smyrna plant in Tennessee. This factory employs more than 7,000 people, and as of 2021, a Nissan Rogue would become the 14-millionth vehicle assembled at their Smyrna plant. The first cars to be assembled there began as far back as 1983, although the first Rogues to be built there was in 2007. Every year, Nissan's Smyrna plant – their largest in North America – is able to put together at least 640,000 vehicles. While assembly takes place at Smyrna, the engines used in the Rogue and other Nissan models are actually assembled elsewhere. Specifically, at the Decherd plant (also in Tennessee), just 70 miles south of Smyrna. Since opening in 1997, this plant has built over 10 million engines.
Do Nissans Hold Their Value
Nissans typically fall on the average side when it comes to depreciation and value retention. Some Nissan models do hold their value comparatively well, which includes more of their mainstream models like the Rogue. Based on available market data, the Rogue is able to onto at least 50% of its value after 5 years, which is respectable. Other popular models like the Titan and Frontier also hold onto their values pretty well. However, some of Nissan's other models tend to depreciate faster than the rest. Just be wary of its mileage, service history, as well as past reliability of a particular Nissan. Certain Nissans, like those featuring their oft-unreliable CVTs, would start tanking in value more so compared to its rivals.
Signs of Transmission Problems in the Nissan Rogue
If you own a Nissan Rogue, it's important to be aware of the signs of transmission problems. Catching these issues early can help prevent further damage and save you money in repair costs. Here are some common signs that your Nissan Rogue may be experiencing transmission problems:
Transmission slipping: If your Rogue's transmission is slipping, you may notice that the engine revs but the vehicle doesn't accelerate as quickly as it should. This could be a sign that your transmission is not shifting properly.
Delayed engagement: When you shift your Nissan Rogue into drive or reverse, there should be a smooth transition. If there's a delay between the time you shift and the time the vehicle starts moving, this could be a sign of transmission problems.
Shuddering: If you feel a shudder or vibration while driving your Nissan Rogue, this could be a sign of transmission problems. This could be caused by worn or damaged transmission parts.
Unusual noises: If you hear grinding, whining, or other unusual noises coming from your Rogue's transmission, this could be a sign that there's a problem. These noises could be caused by low transmission fluid, worn bearings, or other issues.
If you're experiencing any of these symptoms, it's important to take your Nissan Rogue to a trusted mechanic as soon as possible. Ignoring transmission problems can lead to more severe damage and higher repair costs.
Common Nissan Rogue Transmission Problems
The Nissan Rogue is a popular crossover SUV, but it's not immune to transmission problems. Here are some of the most common transmission issues that Rogue owners may encounter:
CVT issues: The Nissan Rogue is equipped with a Continuously Variable Transmission (CVT), which has been known to have issues. Common CVT problems include overheating, slipping, and delayed engagement.
Valve body issues: The valve body controls the flow of transmission fluid through the transmission. If the valve body is faulty, it can cause a range of transmission problems, including slipping, hard shifting, and delayed engagement.
Torque converter problems: The torque converter is responsible for transferring power from the engine to the transmission. If the torque converter is damaged, it can cause a range of problems, including slipping, shuddering, and stalling.
Transmission fluid leaks: Transmission fluid is essential for keeping the transmission cool and lubricated. If there's a leak in the system, it can cause damage to the transmission and other engine components.
If you're experiencing any of these issues with your Nissan Rogue, it's important to take your vehicle to a trusted mechanic as soon as possible. Ignoring these problems can lead to more severe damage and higher repair costs.
How to Prevent Nissan Rogue Transmission Problems
Prevention is key when it comes to transmission problems in the Nissan Rogue. Here are some tips for keeping your Rogue's transmission in good condition:
Regular maintenance: The best way to prevent transmission problems is to follow the manufacturer's recommended maintenance schedule. This includes regular fluid changes, filter replacements, and inspections.
Avoid overloading: The Nissan Rogue is designed to carry a certain amount of weight. Overloading your vehicle can put extra strain on the transmission and other components.
Don't tow beyond capacity: If you're planning to tow with your Nissan Rogue, make sure you're not exceeding the maximum towing capacity. Towing beyond capacity can cause overheating and damage to the transmission.
Drive carefully.
Conclusion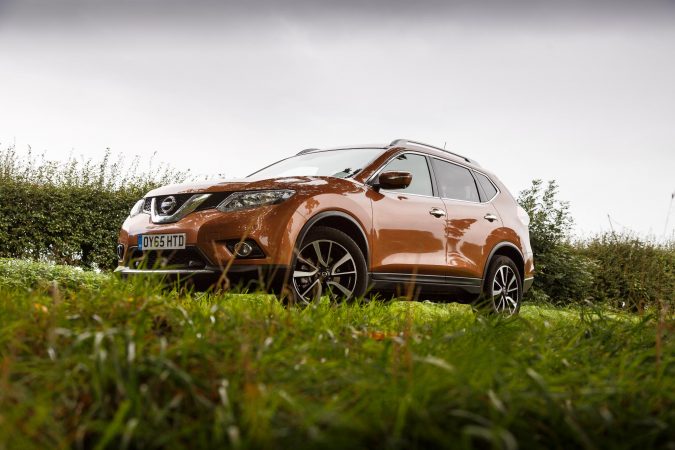 Best Year For Nissan Rogue
While not always true, it's often best to avoid the first model year of a new vehicle. As there might still be faults that the manufacturer didn't notice during development. In which case, they're going to have to work it out during the car's lifespan. Leaving you with repairs to fix the car's flaws, or having to experience a recall, if you're lucky.
The Nissan Rogue is a prime example of this: the first model year had major issues with the transmission, and it was only in 2015 (the third model year of the second generation) that Nissan finally started to get its act together. The first few years of the Nissan Rogue's existence were an absolute hot mess.
However, as we've said the Nissan Rogue is a perfectly respectable SUV and is quite a good car. If you're still interested in buying a Nissan Rogue, then we would suggest the 2016 model and onwards. The reason is that since 2016 the Rogue has received fewer complaints about its transmission, which is a major issue and can be very costly to fix. Other problems exist, but they shouldn't be as much trouble as the transmission issues.
The 2017 to 2019 model might be your safest option, as the Rogue's complaints were mainly about its emergency braking system. Which has been resolved through Nissan's recall of the vehicle, and should not be a problem anymore.
Nissan Rogue Buyers Guide
Whether you're planning to buy a 2008 or 2018 model of the Nissan Rogue, you should do a thorough vehicle inspection. This advice goes out to any secondhand car buyer, as doing an inspection will help you avoid unexpected repair costs. By doing an inspection, you can check whether the car is in top condition or requires repairs. If it does need repairs, you can estimate the repair cost and negotiate for a lower price.
The seller should have no problem with you requesting an inspection if they have nothing to hide. If they do object to an inspection, then it might be best to walk away as they might be hiding something wrong with the vehicle. You can either ask your trusted mechanic or use services such as LemonSquad to arrange the inspection. It should cost you no more than $200 to inspect most vehicles, including the Nissan Rogue. However, note that exotic or classic cars might cost more.
Also, since you now know the common Nissan Rogue problems, you can ask your mechanic or the service provider to inspect specific aspects of the car. Such as its suspension struts, the transmission, and the A/C compressor. This way, you can ensure that these common problems won't occur anytime soon after you purchase the vehicle.
Buying a secondhand car can be a long process. Not only do you need to find the right car at the right price, but you also need to ensure that the car has been maintained properly so it doesn't give you sudden surprises after you purchase it. Always remember to do a thorough vehicle inspection before you purchase a car and good luck.
Worth Buying?
This is a tricky one to answer. On one hand, yes, the Nissan Rogue has a lot of design flaws and issues that can lead to a lot of repairs. But on the other hand, the car should be just as reliable as its competitors if maintained properly.
On top of that, the average annual repair cost for the Nissan Rogue is $467, which is significantly lower than the compact SUV average of $521 and $652 for all vehicle models according to RepairPal. The repair cost of the Nissan Rogue on average should not be too high, even if it's troubling you with repairs.
If you're still unsure, you can request a mechanic of your choice to inspect the Nissan Rogue unit you're about to purchase. This will normally cost around $150 – $200, depending on how extensive the inspection is. This way, you can identify if there are any problems with the unit you're about to purchase. From there on you can make a more informed decision before purchasing one.
If the car is seemingly trouble-free, then by all means you should buy the car. However, if there are noticeable problems with the car, then you may want to make calculations first on whether the asking price is worth it or not. Also, you should determine how much you may need to spend on repairs.
Approved Tools
These tools have been tried and tested by our team, they are ideal for fixing your car at home.
AI Car Expert Thinking 

.

.

.