Volvo XC60 is one of those compact luxury crossover SUVs with excellent grip, calmness, and many user-friendly features. According to several reviews, it is by far the most refined model of Volvo in its 60 series. This compact SUV is in its second generation and comes with a four-cylinder engine. Yet, is there any Volvo XC60 years to avoid?
Like every other vehicle, there are model years of the Volvo XC60 that you need to avoid. They are plagued with many problems that will frustrate you and make you spend a lot on repairs. You should avoid the 2010, 2015, and 2019 model years of the Volvo XC60. 2010 is the most problematic model year, according to several reviews and comments from customers. 
The 2015 model year does not have many issues, but the few ones are very severe and expensive to fix. The 2019 Volvo XC60 has malfunctioning wheels that break off and produce annoying noise while you drive. You should stay away from these model years.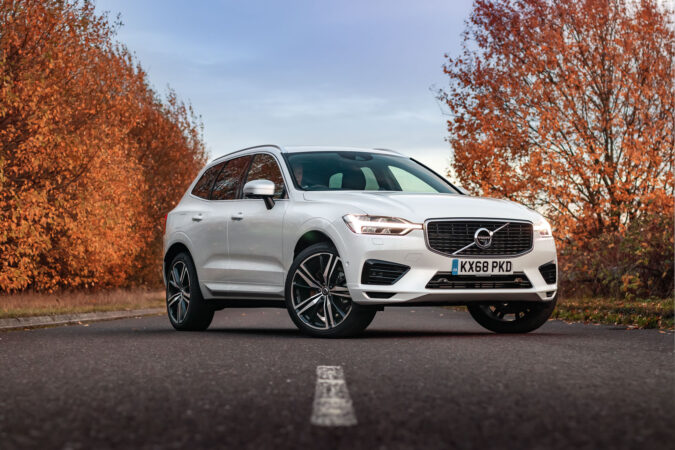 Volvo XC60 Years To Avoid
You should stay away from 2010, 2015, and 2019 models because they are plagued with too many issues that frustrate you. Below are the reasons to avoid these years;
Volvo XC60 Years To Avoid: #1. 2010 Volvo XC60
2010 has to be the worst model year, plagued with the most issues. It's the second on the XC60 lineup, and users have launched many complaints about this model year. The most prevalent issue with the 2010 model is the fuel pump problem. The fuel pump begins to malfunction immediately after the car hits 70,000 mileage and repairing it is expensive.
This model year has terrible fuel economy; it consumes excess fuel and tends to overheat. If you use your car regularly on the highway, it is advisable that you opt for the diesel variant, but this model year is not suitable for short-distance driving.
Volvo XC60 Years To Avoid: #2. 2015 Volvo XC60
The 2015 model is one of the most expensive in the lineup; one would expect it to be perfect, considering its price. However, it is not. It has many engine issues which affect the transmission system. Users complain about coolant leaking into the transmission and other essential car parts, causing those parts to malfunction or stop working.
The 2015 model is plagued with electronic system problems, suspension issues, and malfunctioning electronic stability control. Some users also reported that they experienced power steering failure making it difficult to control the car while driving. Users also experience leaks and malfunctioning steering wheels.
Volvo XC60 Years To Avoid: #3. 2019 Volvo XC60
The 2019 model has a lot of problems, and customers complained about different substandard equipment and accessories in this model year. The 2019 Volvo XC60 has a small boot area causing many difficulties and inconveniences while driving. Another common problem with the 2019 model is electrical system issues; the radio turns on and off unexpectedly, and the instrument panel flashes irregularly.
Also, the 2019 model year has safety issues. The NHTSA reported that the connectivity model of the vehicle is faulty, making it difficult to trace and find the car during a crash or accident. The forward collision avoidance of the 2019 model is also faulty. Sometimes, the brakes become stiff while driving. It has a malfunctioning AC, bent alloys/rims, worn brake pads, and twisted rotors.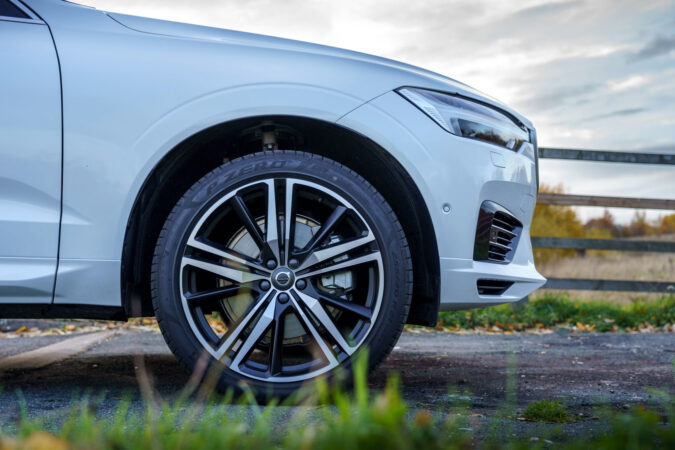 Volvo XC60
Volvo XC60 is a compact crossover SUV that offers a smooth ride but is not sporty. It has responsive handling and the first generation model came with a 3.0-liter six-cylinder turbocharged engine. The fuel economy isn't excellent, but the car is free from exterior noise.
The seats offer comfort, but the back legroom is small and inconvenient for tall passengers; the first generation Volvo XC60 provides many safety features. Stability control and forward collision mitigation come standard. It has high-tech features such as adaptive cruise control, collision warning, and a lane departure warning system. The second generation of the Volvo XC60 debuted in 2018, and the interior is something to behold.
The 2018 redesign year comes with a 2.0-liter turbocharged four-cylinder engine that produces 250 horsepower, but the eight-speed automatic transmission malfunctions. The T6 trim has a 316-hp engine, while the T8 trim level has a 400-hp plug-in hybrid engine. The interior has quality and comfortable seats and roomy cargo.
The second-generation Volvo XC60 has an advanced safety system called City Safety. It comes with low and high-speed automatic emergency braking. The 2019 model year has an enhanced suspension system, while the 2020 model has a 12.3-inch display showing information such as road signs and navigation.
The 2021 model year comes with a blind spot monitoring system and rear cross-traffic standard. The 2022 model year has a B5 and B6 trim level with 247 hp and 295 hp engines, respectively.
Volvo Reliability
According to several reviews, Volvo is an average or below-average vehicle regarding reliability. So, if you need a very reliable car, Volvo can't be at the top of the list because Volvo vehicles are relatively reliable. However, like some other vehicle models, Volvo's reliability is a mixed bag; some model years have a better reliability score than others.
According to RepairPal, Volvo has a reliability score of 3.5 out of 5, which is above average. It has a repair and maintenance cost of $769 per annum, which is very high, and users will visit an auto shop at least 0.5 times per year, which is very high too. Although users go to auto shops for repairs more times, only 9% of the repairs are severe, which is very low compared to other cars in its category.
In addition, Volvo's reliability depends on the model. For instance, the Volvo XC90 has a reliability score of 2 out of 5, while the Volvo S60 sedan has an impressive rating of  4 out of 5. Most people don't think about reliability when they want to buy a Volvo. But if you want reliability, you must check each model and year before making a purchase.
Volvo XC60 Reliability
According to several reviews, Volvo XC60 has a reliability score of 76.5 out of 100, its annual maintenance cost is $746, and it's cheaper to maintain than other cars in its class.
Problems With Volvo XC60
There are two generations of Volvo XC60, and both generations have experienced electrical problems leading to dashboard failure, car losing power, and infotainment system failure. Several XC60 model years also have engine, fuel pump, and starter motor issues. That's not all, below are the common problems of the Volvo XC60;
1. Electrical/Infotainment System Issues
Many 2022 Volvo XC60s have electrical and infotainment system problems. Users have reported that the screen would suddenly go blank while the car slows down, and the dashboard begins to display a turtle symbol. Sometimes the AC system stops working, and the Google operating system malfunctions regularly.
Some apps will stop working, and most of the time, you will have to restart your car before they work, and sometimes restarting your car won't bring any solution. If you want a 2022 Volvo XC60, you need to look for issues like this. Users complained about the following;
Infotainment screen and dashboard coming on and off
Absence of Apple Car Play
Apps like Sirius XM won't work
Failed voice commands and Google Assistant
Issues with Bluetooth and other connectivity devices
2019 and 2020 Volvo XC60s got several recalls in 2021 because of malfunctioning fuel pumps. A bad fuel pump won't supply the engine with the required fuel (and you can find out more in our write-up on what does a fuel pump do), causing the car to stall or not work. The vehicle will only work for hybrid versions of the Volvo XC60 based on the battery's capacity.
Volvo later learned that the issue resulted from a 15A fuse that could not handle the functionality requirement of the vehicle. Volvo had to replace the 15A fuses of every XC60 recalled with a 20A fuse that solved the problem. If you'd like to learn more, be sure to check out our guide on how to know if fuel pump is bad.
2. Emergency Braking Failure
This problem is due to the forward collision avoidance system. Every Volvo XC60 between 2019-2020 is plagued with this problem. Users reported that the automatic emergency braking system wouldn't function or activate when necessary, increasing the probability of accidents and crashes. The solution to the issue involves software updates.
3. Shocks And High Probability Of Fire Hazard From Charging Cord
The 2019 Volvo XC60 hybrid was recalled because of a malfunctioning capacitor in the included charging cable. This issue causes shock and increases the vehicle's probability of a fire outbreak. Changing the cord is the solution to the problem.
4. Loose Wipers
Volvo issued a recall in 2020 because wiper arms that were not properly installed were not firm to the vehicle, which means that the wiper arms can detach from the car anytime.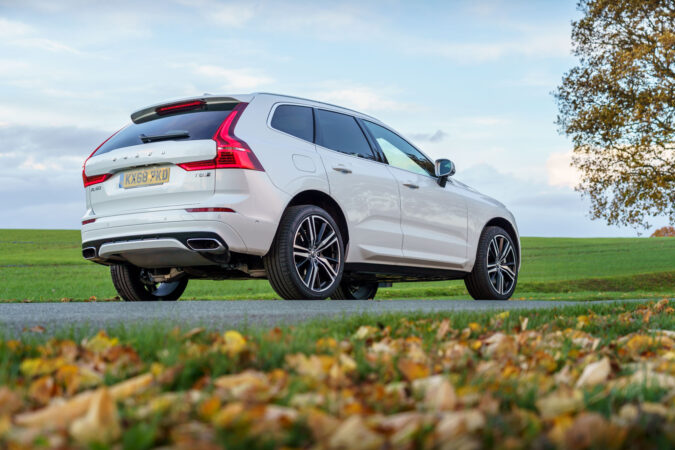 5. Tailgate Lifting Arm Failure
In 2019, about 45,000 Volvo XC60s were recalled because the tailgate lifting arm was not correctly attached to the car. The recalled vehicles include the 2018 and 2019 models, increasing the probability of sustaining an injury while opening the tailgate. The tailgate lifting arm often freezes, and the solution is to replace the tailgate listing arms.
6. Faulty Module Connectivity
2017-2019 Volvo XC60 is the main culprit of this problem. Users complain that the vehicle can't send a GPS location to emergency services during crashes or accidents. This is a result of a faulty connectivity module software causing the telematics and driver support system to malfunction. Upgrading the software will solve the issue.
7. Water Leaks Close To The Windshield
Windshield and sunroof leaks are common with first-generation Volvo XC60. Faulty adhesives caused the 2009 and 2013 Volvo XC60's windshields to glue the windshield to the car's frame. As the adhesive gets weaker, it loses its seal power around the windshield.
The leaks damage the carpet, interior pieces, and some of the vehicle's electronics and accessories. To solve this issue, you must remove the windshield and properly glue it back to the car.
8. Leaking Brake Vacuum Pump
The leaking brake vacuum pump issue starts when the car reaches a higher mileage, the leak won't affect your braking system but will cause your car to consume more oil. Some users also complained about;
Depressed brake pedal
Annoying noise from the brake
Break rotors needing replacement quickly
The automatic braking system engages unexpectedly
9. Excessive Oil Consumption
Many owners of the Volvo XC60, of the first generation, complain about excessive oil consumption starting at around 50,000 miles. Excessive oil consumption is typical with 6-cylinder and 4-cylinder engines. However, some customers have reported that 5-cylinder engines now face this problem.
Some users reported that the issue started around 68,000 miles, and a low oil level sign will begin to show on the dashboard even though there is no sign of a leak anywhere. Excessive oil consumption leads to internal engine components wearing out, and the engine shuts down completely. As such, it's worth learning how often should you check the engine oil level.
Volvo XC60 Maintenance Schedule
The Volvo XC60 maintenance schedule is a series of tasks you must regularly perform throughout the periods you have your Volvo XC60. While those tasks may seem tedious, they are essential to increase the lifespan of your car. XC60 maintenance schedule involves;
1. Engine Oil And Filter Replacement
Change your XC60 engine oil every 5,000 to 10,000 miles for effective engine performance and overall car performance.
2. Tire Change
Tire rotation increases the lifespan of your tires and ensures excellent handling and fuel economy. Change your XC60 tire every 6,000 to 8,000 miles.
3. Brake Pad Replacement
Replacing your XC60 brake pad at intervals is vital for safe driving. Once you notice a soft or depressing brake pedal, visit an auto shop immediately. Or, if you otherwise want to learn for yourself how to install new brake pads. Or, you could also check out our guide on how long do brakes last on a car and replacing brake pads.
4. Spark Plug Inspection
Spark plug failure causes low acceleration and bad fuel economy and makes it difficult to start your car. Inspect your XC60 spark plug every 70,000 miles.
5. Coolant Check
An old coolant has absorbed several amounts of heat; over time, it will become less effective. Replace your XC60 coolant every 10,000 miles.
Volvo XC60 Maintenance Cost
According to RepairPal, the average cost of maintaining a Volvo XC60 is between $746 and $12,129 in the first ten years, including regular maintenance and common repairs. However, the price depends on your car mileage, the car's age, and where you live.
Best Year For Volvo XC60
If you are looking for compact SUVs that offer class, luxury, and outstanding performance, Volvo is one of the best brands, and the XC60 model should be on your list. The XC60 is one of the best Volvo models, but if you want to make a satisfying purchase, there are years you need to focus on while you stay away from the others.
The best years for Volvo XC60 include;
2009
2017
2020 and present XC60 models
These years have gotten fewer complaints, are affordable, and you will get value for every penny spent. Buying any of these model years will give you a great driving experience, and this is because they have excellent reliability scores.
Best Volvo Model For Reliability
Volvo S90 is one of the most reliable Volvo models you can invest in. It Is a mid-size luxury sedan that has a sleek interior and exterior look. It comes with a 2.0 turbocharged four-cylinder engine with two power grades; the T5 power grade produces 250 horsepower, while the T6 power grade produces 316 horsepower.
Volvo XC60 is also relatively reliable if you pick the right model years. It's a compact luxury SUV that offers comfort and a smooth ride. The XC60 has several safety features, and you won't have to keep spending money on severe repair and replacement. It comes with a T5 turbocharged 2.0-liter four-cylinder engine that produces 240 horsepower.
The engine is paired with an eight-speed transmission and a front-wheel drive system. Volvo V90 Cross Country is another reliable Volvo model. It offers comfort and comes with a 2.0-liter four-cylinder turbocharged engine that produces 316 horsepower and excellent fuel economy.
FAQs On Volvo XC60 Years To Avoid
If you're still curious to learn more about the Volvo XC60 years to avoid, our FAQs here might help…
Are Volvos Expensive To Maintain
Although Volvos got to the list of cars with the highest cost, it is affordable to maintain compared to other compact luxury SUVs. The maintenance cost of Volvo vehicles is cheaper than BMW, Mercedes Benz, and Cadillac. Also, Volvo won't make the list of the ten most expensive to maintain vehicles. Volvo's maintenance cost depends on your model and driving behavior.
Is Volvo A Good Car
Volvo has produced many great SUVs and cars with excellent designs and cool features that ensure a smooth ride. There are several Volvo models; choosing one will determine your experience with the brand, do your research well and get the best model.
How Much Is A Volvo XC60
The 2023 Volvo model base trim costs $43,650, while the Polestar Engineered trim has a starting price of $74,350. The 2022 XC60 base trim starts at $50,150, while the Polestar Engineered trim starts at $69,500. The 2021 Volvo XC60 is $49,200, while the 2020 Volvo XC60 will cost $42,291.
Which Volvo XC90 To Avoid
However, several model years of Volvo XC90 are not worth investing in. They include 2004, 2005, 2006, 2007, and 2016. These model years are plagued with problems that will leave you spending on repairs.
Do Volvos Hold Their Value
Determining whether Volvos hold their value depends on certain factors, including the age of your car, mileage, and model. You can still sell your Volvo for more than 45% of the original price after five years if you use and maintain it well. Also, once you drive your Volvo out of the dealership shop, the value of your car begins to depreciate; some models may decline as low as 68% in the first five years.
Where Are Volvo XC60 Made
Volvo XC60 is made, assembled, and manufactured in two places; the Torslanda Works Factory in Sweden (For Volvo models built for the European and US market) and Chengdu, China, for models designed for the rest of the world.
Is Volvo XC60 Reliable
Volvo XC60 has an above-average reliability score, according to several reviews. This makes it reliable when you compare it with other compact luxury SUVs. The average ownership cost is not expensive and has a reasonable life expectancy. Your Volvo XC60 should still perform at its best, around 250,000 miles, if you use and maintain it properly.
Does Volvo XC60 Require Premium Gas
The type of gas you use depends on the XC60 trim level that you have. The T6, T8, and T5 trims use high-performance engines that require premium gas or 91 unleaded octane.
Are Volvo Cars Reliable
If you ask several Volvo users about the reliability of their vehicles, they will tell you their cars are excellent and reliable. However, several reviews put Volvo vehicles in the middle or slightly above average regarding reliability. According to Consumer Reports, Volvo is in the 18th position among 26 other brands, while RepairPal also supports this rank.
How Long Do Volvo XC60 Last
Considering that you use and maintain the car well, your Volvo XC60 should last up to 200,000-250,000 miles. If you drive 15,000 miles per year, you can use your Volvo XC60 for 13-17 years before it breaks down and needs expensive repairs or replacement.
Do Volvos Take Premium Gas
All Volvo models use premium gas, which gives the car extra value. All Volvo models use Turbocharged and Supercharged engines. Different Volvo models and years come with varying requirements for gas. If you are using the T5, T4, T6, and T8 engines, the best recommendation is to use high-octane gas for high performance and excellent fuel economy.
Should I Buy A Used Volvo
Buying a used Volvo will save you a lot of money, a lower initial cost, and a shorter repayment window. Another benefit of purchasing a used Volvo is that it would have gone through every period of depreciation, and there won't be a drop-in value when you decide to sell or not use it again.
How Many Miles Will A Volvo XC60 Last
Considering that you adopt good driving behavior, have a proper maintenance schedule, and service your XC60 well, you should expect it to last 200,000 to 250,000 miles.
What Is The Best Used Volvo To Buy
The best used Volvo to buy is the Volvo S80 and Volvo XC90. They offer the best safety features, durability, and luxury appeal. The S80 is a mid-size sedan, while the XC90 is an SUV suitable as a family vehicle. XC90 and S80 are affordable, have several driver assistance and tech features, and are reliable and durable.
Volvo XC60 Years To Avoid: In Conclusion…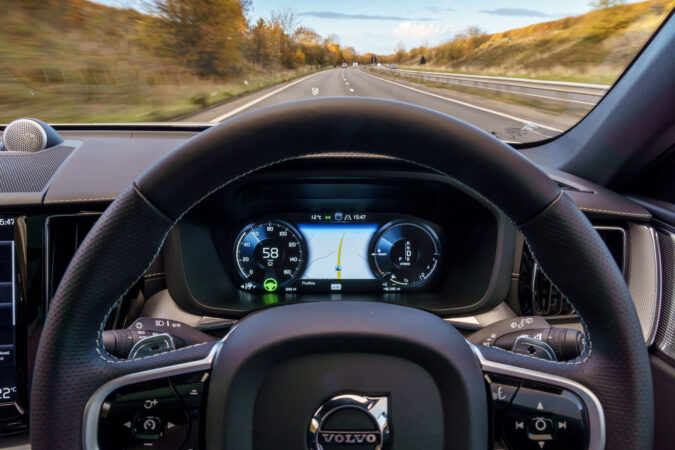 When shopping for a new vehicle and your choice is a Volvo XC60, you must do your research well to pick the best model year. Volvo XC60 is excellent and reliable, but they are not perfect. This article will guide you to make the best buying decision.