Do 2005 Ford F150 problems exist? The Ford F-150 has been one of the most well-liked passenger cars in America for more than 40 years. The Ford F-150 is a fantastic vehicle for transit and leisure because of its sturdy design and roomy interior.
F-150 models often provide consumers with years of dependable performance with regular maintenance. Millions of drivers have chosen Ford vehicles over the period of seven decades and more than 13 generations of trucks.
Ford trucks continue to be quite popular, but each generation has had its share of issues. It is important to comprehend these problems, whether they are aesthetic or technical so that you can be better prepared for any routine maintenance requirements or know what to look for when considering the purchase of a used Ford F-150.
Spark plugs, airbags, and window parts were just a few of the reported problems with these model years of Ford F-150 pickup trucks. Engine ticking noises was a symptom of problems with 2005 Ford F-150 engines. The F-150 has experienced some documented engine issues with the cam phaser up until 2007.
F150 Generations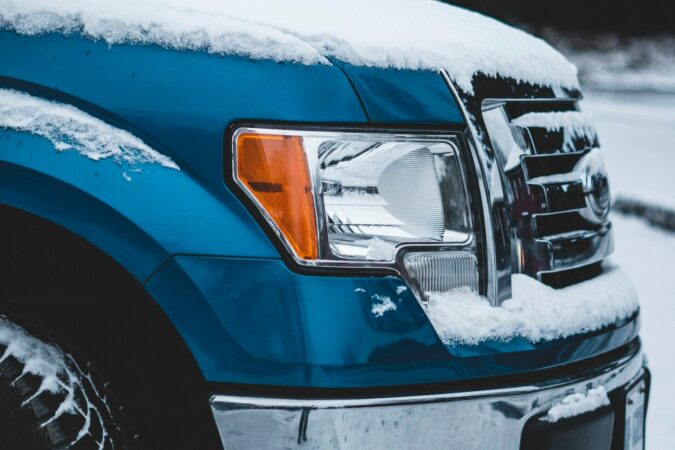 Ford produced and released the first-generation F-Series pickup trucks in 1948. The F-Series is positioned slightly above the Ford Ranger and is advertised as a line of full-size pickup trucks.
It wasn't until the second generation that Ford implemented the current nomenclature scheme, which was a direct descendant of the original Ford Model TT Pickup and then the Ford Model 50 Pickup.
9th Generation Ford F-150
The ninth-generation F-150 debuted online on July 25, 2020. This iteration preserves a lot of the features that made the previous model so well-liked, including the extensive range of powertrain options, the sculpted aluminum body, and a choice of trim levels to fit every requirement and price range.
The hybrid powertrain is available on all F-150 modes and boasts a range of at least 700 miles (with the gas engine and motor combined). It uses a 3.5-liter EcoBoost turbo V6 engine with a 35 kW electric motor. The Ford F-150 Raptor's four-wheel-drive transfer case, locking rear differential, 33-inch all-terrain tires, and improved suspension is included with the Tremor Package.
A 450-horsepower twin-turbo V6 engine is available in the 2022 Ford F-150 Raptor, but the Raptor R will have more power. According to rumors, the Raptor R could use the 760-horsepower supercharged V8 engine from the Shelby Mustang GT500 to take on the RAM TRX.
8th Generation Ford F-150
The 2015 Ford F-150 now has aluminum body panels to make it lighter and more fuel-efficient. The F-150 is larger than previous models and comes with various engines, including the standard V6, a 2.7-liter, 3.5-liter EcoBoost turbo V6, a 3.0-liter turbo diesel, and a 5.0-liter V8.
The basic, crew, and super cab configurations were the three available options. LED headlights, cutting-edge safety features, automatic start-stop, and a 10-speed automatic transmission maintained it at the cutting edge of automotive technology. In 2017, the Raptor underwent revisions and gained a more potent 510-horsepower 3.5-liter EcoBoost V6 engine as standard equipment.
7th Generation Ford F-150
This revamp incorporated premium features that were previously only found in high-end cars and luxury SUVs, as well as a fully boxed structure and a new body style. Among the new ones that are currently available are the twin-turbo 3.5-liter EcoBoost V6, 3.7-liter V6, 5.0-liter V8, and 6.2-liter V8 engines. Many drivers were drawn to the iconic Ford F-150 SVT Raptor when it first appeared on the market in 2010.
With its long-travel suspension, the Raptor is tough and prepared for off-road driving, unlike earlier SVT variants. Early models had a 5.4-liter Triton V8 engine that produced 320 horsepower, but Ford eventually switched it out for a 6.2-liter V8 engine with 411 horsepower. The 3.5-liter twin-turbo EcoBoost V6 powertrain provided the motivation for the 2014 F-150 Tremor when it was introduced to the lineup.
6th Generation Ford F-150
In the eleventh generation of the F-Series lineup, the sixth-generation F-150 was introduced. For the 2004 model year, the exterior underwent yet another redesign with more squared design cues in the headlights, taillights, and other design elements. The normal cab and super crew both had four doors, and interior comfort was upgraded, making the F-150 more larger and more family-friendly than its predecessors.
The base V6 engine was carried over from the previous model, along with a five-speed manual transmission, but the optional 5.4-liter Triton V8 was only available with an automatic transmission.
The F-150 received numerous awards due to its 6.5- or 8-foot bed options, five-star safety rating, and laudable redesign that introduced the sixth generation of pickup trucks. It further established itself as a vehicle for the family as well as a work truck (like the 2016 Ford F-150). Customers responded favorably, increasing Ford trucks' nationwide annual sales.
5th Generation Ford F-150
The fifth-generation F-150, which debuted at the 1996 Detroit auto show, became the tenth iteration of the F-Series. The F150 received well the automaker's most significant redesign in more than ten years. The revised design was implemented in both the regular and larger cab designs.
Its body was more rounded, and it was made to be both a transport vehicle and a passenger vehicle with powerful towing capabilities. The redesigned chassis for the more streamlined F-150 was lighter and replaced the twin-I-beam front suspension with a torsion-bar system.
4th Generation Ford F-150
The ninth generation of the F-Series saw the introduction of the fourth-generation F-150. The 1992 F-150 had a redesigned hood and fascia along with a more aerodynamic body. Both offered a base inline six-cylinder engine or the same V8 engines, including a 5.0-liter or 5.8-liter, were offered.
The SVT Lightning replaced the Nite Edition package in 1993, while it was still offered until the 1991 model year. It was basically a 5.8-liter F-150 sports variant that had been updated and had better performance. 1994 saw the standardization of driver airbags, while 1995 saw the inline six-cylinder engine's final year of production. The F-Series replaced the Volkswagen Beetle in 1995 as the most popular car in the world.
3rd Generation Ford F-150
The eighth generation of the F-Series saw the introduction of the third generation F-150. The 1987 Ford F-150 kept the same engine options with more horsepower while introducing a somewhat more rounded look than the previous model. The four-speed manual transmission was made the default while the four-speed automatic transmission was made an option.
With other changes to the ride dynamics, the F-150 became more bearable as a daily driver and even as a family vehicle. For the 1988 model year, a five-speed manual transmission was made standard, with three- or four-speed automatic transmissions available.
Ford first made available the Nite Edition F-150 in 1991. All Nite Editions were four-wheel drive XLT Lariats that were only offered in regular-cab configuration and were only available in black with blacked-out trim.
2nd Generation Ford F-150
With the same wheelbase and load capacity but reduced weight, the second-generation Ford F-150, the seventh iteration of the F-Series pickup, was released for the 1980 model year. The highlights of the second generation included a better ride, an enhanced design with an egg-crate grille, and choices for regular and large cabs.
Two V8 engine options, a 5.0-liter, and a 5.8-liter, both with over 130 horsepower and over 230 lb-ft of torque, were made available in addition to the inline six-cylinder engine, which remained the standard. Four-speed manual and automatic transmissions were introduced in 1981. For the base V8 and inline 6-cylinder engines, Ford adopted fuel injection in 1985.
1st Generation Ford F-150
In the middle of the sixth generation of Ford F-Series trucks, the first version F-150 was unveiled in 1975. It was larger than the F-100 even though it was smaller than the F-250. The half-ton F-150 came in both regular and super cab varieties.
The base engine was an inline six-cylinder with just 113 horsepower. There were two V8 engine options, with 145 and 160 horsepower on each. The large rectangular grille and distinctive round headlights are still in place.
A second V8 engine option became available in 1976, while other V8 alternatives got a much-needed horsepower boost in 1977. Circular headlights were replaced with rectangular ones in 1978, but other substantial design changes were uncommon. A three-speed manual transmission and an automatic transmission were also offered.
Ford F150 Reliability
The projected Ford F150 reliability rating for 2022 is 77 out of 100. A predicted reliability score from J.D. Power of 91 to 100 is regarded as the best, 81 to 90 as great, 70 to 80 as a medium, and 0-69 as fair and below average.
Best And Worst Years For Ford F150
2005 Ford F150 Problems #1: Best Year Ford F150
Based on how the F-150 has fared, it's safe to assume that the best of the lot are the versions produced between 2013 and 2020. It's especially wise to have a look at a 2014 F-150 because it won't break the bank and is a little newer.
You still get the slightly dated but adequate MyFord touchscreen infotainment system along with Xenon lighting, hill descent control, and respectable towing capacities in this vehicle from the 12th generation.
1. 2013 And 2014 F-150s
A 3.7-liter V6 with 302 horsepower, a 6.2-liter V8 with 411 horsepower, and a 3.5-liter EcoBoost V6 with 365 horsepower are just a few of the available engines for the 2013 and 2014 F-150s. It is best to choose the 2014 F-150 over the 2013 version because the former has far higher reliability ratings than the latter.
If you don't mind spending a little bit more for enhanced safety and technological amenities, the 2015 F-150 is recommended. Additionally, the F-150's 13th generation, which had an all-aluminum construction, was unveiled in 2015. A 360-degree camera, blind-spot monitoring, lane departure warning, adaptive cruise control, and frontal collision warning are all standard on the 2015 F-150.
2. 2017 And Later F-150s
If you must have Apple CarPlay or Android Auto for comfort, you must get a 2017 or later F-150.  Ford redesigned the F-150 Raptor, an off-road truck that commands the highest price in the series, as well in 2017.
If you're seeking the most practical vehicle that also offers a selection of the newest luxuries without compromising performance, the 2019 F-150s should catch your attention.
2005 Ford F150 Problems #2: Worst Year Ford F150
1. 2004–2006 Ford F150
These automobiles are part of the Ford F150's eleventh generation. These years' biggest issues were safety issues, which led to a recall in 2005. The airbags are frequently deployed on their own, endangering the safety of the drivers.
Corrosion in the straps holding the gasoline tank would cause it to occasionally drag beneath the car's chassis. Additionally, the power windows and faulty spark plugs in this series. Which meant highly expensive repairs because they may seriously harm the engine without the owner realizing it until it was too late.
2. 2010 Ford F150
The 2010 Ford F150 began with a malfunctioning rear camera when the car was backing up (which would've been handy if you're learning how to backup a trailer), indicating that the MyFord Touch Screen technology still had some problems to work out.
This comes after several reliable, perfect automobiles. The spark plugs in this automobile have also been a problem, just like in the other previous version. The car would even misfire and occasionally refuse to start. Additionally, the year had a compromised sensory system and weak transmission.
2005 Ford F 150 Problems
2005 Ford F150 Engine Problems
1. Triton Engine's Ignition System
Problems arise when the rubberized covers on the coil boot degrade, and the spark strikes the plug well rather than the plug itself. It is well known that internal failure of some of the coils due to liquid infiltration is possible. The following are signs of an ignition system failure that the driver should be aware of:
Engine stalls as it's being driven
A vehicle recoils slightly due to a little loss of power
Since the coils are very easy to replace at any Ford shop, the issue does not necessitate a big investment.
2. Fuel Pump Driver Module Failure
This issue is common with the 5.4 Triton-powered Ford F-150. Failure of the fuel pump driver module typically results in the engine's fuel supply being cut off, which naturally leads the engine to shut off and eliminate power to all vital systems. On highways, Ford vehicles frequently experience this.
3. Tensioners, Timing Chain, And Variable Valve Timing Issues
Numerous knocking noises might be heard during acceleration, cold starting, or when you release the throttle. Although there are many potential reasons for these noises, owner experiences have revealed that broken cam phasers, blown-out tensioners, and a slack timing chain are the most common causes.
4. Defective Spark Plugs
On the 5.4 Triton engine, blowing a spark plug can have some severe consequences. To begin with, a blown spark plug will completely shred the aluminum head's threads. Additionally, a "coil over spark plug" style ignition coil can occasionally be damaged by a blown spark plug.
2005 Ford F150 Transmission Problems
1. Defective Shift Interlock Solenoids
A safety feature called the shift interlock solenoid stops the truck from being moved out of the park without pushing the brake pedal. If this solenoid malfunctions, the parts won't be fully engaged when you push the brake pedal, resulting in the truck getting stuck in park.
Other symptoms of a bad shift interlock solenoid, aside from your Ford F-150 being stuck in the park, include your engine stalling when you try to shift gears, dashboard warning lights, and lighting problems, such as no interior or exterior lighting.
2. Error In The Brake Light Switch
Your Ford F-150's transmission shifter is connected to it and is activated by the brake light switch, which is the possible cause of your Ford F-150's inability to shift out of gear if the brake light switch is broken. Therefore, the gearbox shifter won't come out of the park when the brake light switch fails.
2005 Ford F150 4.6 Problems
Several of the 2005 Ford F150 4.6 problems are as follows:
A number of different factors contribute to 4.6 V8 timing chain issues. But many of these aged engines might also require timing chain maintenance.
Another frequent subject is problems with the 4.6 Ford's engine oil pressure. The oil pump or the oil pressure sending unit is typically at fault when there is low oil pressure. On 4.6 V8 engines from previous models, the oil pressure sending unit appears to be more prevalent.
Misfires in an engine rarely cause issues. Instead, it's typically a sign of a different, more serious issue with the 4.6 Ford engine. The ignition system, which includes the spark plugs and ignition coils, is one of the main causes of misfires.
2005 Ford F150 4 Wheel Drive Problems
Leaky vacuum lines coming from the integrated wheel ends of the 2005 Ford F-150 may cause the front driveshaft to lock up dangerously. The vacuum solenoid can allegedly get stuck in the hubs while driving, according to owners.
When the control module uses the contact plate position sensors to verify that a transfer case shift to 4WD has been properly performed, the high-vacuum solenoid is turned on, feeding the hub locks with a vacuum of at least 11 in Hg for a maximum of 60 seconds.
As a result, the hubs engage, and they stay that way even if the vacuum source is turned off. The low-vacuum solenoid, which supplies 6 to 7 in-Hg of vacuum to the hub locks for no more than 30 seconds, is activated when the module determines that a transition to 2WD has occurred. This results in the hubs being disengaged and giving us 2WD.
2005 Ford F150 Air Conditioner Problems
When the air conditioning system is set to heat or defrost, some Ford F-150 customers have found that there is no airflow. Even though this is primarily a hassle, it could end up being dangerous. This is especially significant if the driver requires to defrost to see clearly. A mechanic will need to examine the truck's HVAC system to identify and resolve this issue.
Some Ford F-150 customers discover that the air conditioning system blows hot air when the car is idle or idling. Even though the main issue here is irritation, it still has to be fixed. The vacuum pump and transmission cause this problem, and both components must be changed to resolve it.
Vents for the air conditioner may emit smoke, signaling a fire in the HVAC box. The driver, passengers, and other drivers on the road are in grave danger as a result of this. The blower motor and resistor area of the HVAC box is where the fire first appears.
Even if you are still able to drive your car, put out any fires that start within it and get straight to a repair shop if they happen. Any fire (regardless of how tiny) indicates that your car needs emergency repair.
2005 Ford F150 Electrical Problems
1. Failed Alternator
The alternator should continue to function properly for at least seven years or more or over 100,000 miles. The 2005 Ford F-150's version only lasts half as long and typically needs to be replaced at the 45,000-mile mark. The battery may potentially be lost when it shuts off.
2. Low Battery Alert
Your electrical systems won't function properly if the alternator doesn't charge the battery. The 2013 model frequently experiences this circumstance, which turns on the warning light. The power accessories will soon stop working, and the engine can stall.
3. Dashboard Light Error
You rely on your dash lights to keep you informed about your truck's condition for miles to come. When operating a Ford F-150, all the warning lights can illuminate simultaneously, leaving you in the dark about what is going on. If it happens, the relay might need to be changed.
2005 Ford F150 Starting Problems
A dead battery, an alternator issue, or a bad starter are the three most frequent causes (and you can diagnose this further by figuring out how to tell if your starter is bad) of a Ford F-150 not starting. When the battery cannot start the engine or power electrical devices, it is deemed to be dead. The car's interior will typically have low lighting as the first warning indication, and the engine may not crank or turn slowly when you try to start it.
If the battery still has some charge, a loud clicking sound will typically be heard, but frequently the car may be utterly unresponsive. The battery warning light will come on, and the engine may stop if the battery is depleting its charge while the car is being driven.
The following symptom is present in all makes and models that have starter motor failure: The starter solenoid will click when the key is turned, but the engine will not turn. You might also hear a whirring or rapid spinning when the key is turned. In this situation, it is important to check for failures in the starter solenoid and starter.
FAQs On 2005 Ford F150 Problems
Where Are Ford Trucks Made
One of Ford's two truck manufacturing plants now produces its trucks. Both the corporate office and the original facility for Ford Motor Company are located in Dearborn, Michigan.  Ford also manufactures trucks such as the F-150 at Claycomo, Missouri.
What Does F150 Mean
The F-150's half-ton classification is reflected in its name. These vehicles normally have a payload capacity of roughly 1,000 pounds, though this can vary depending on the trim, cab, and engine selections, and can reach 2,300 pounds.
How Many Miles Can A Ford F150 Last
Between 150,000 and 300,000 miles are the typical Ford F150's lifespan. The model year of your car and how much you use it both have an impact on how long it lasts.
Are Ford Trucks Reliable
Reliability for the Ford F-150 in 2022 is at 2/5, which is below average. The 2021 Ford F-150 is the same. The 2020 Ford F-150 has superior reliability, scoring a 4/5, compared to the 2019 Ford F-150's 3/5.
How Long Do F150s Last
The typical Ford F-150 will endure between 150,000 and 300,000 miles before the engine needs to be rebuilt. The F-150 will easily provide 20 years of dependable service if you utilize it as a work truck and drive it 15,000 miles each year on average.
How Much Is A 2007 Ford F150 Worth
Depending on the condition, mileage, and options, a used 2007 Ford F-150 is worth anywhere between $1,921 and $12,229 on the open market.
What Year Ford 5.4 To Avoid
Sadly, Ford's 5.4L V8 engine has received several reports of problems throughout the years. Avoid buying models from 2004, 2005, or 2010.
What Year Did Ford Fix The Spark Plug Problem V10
The ability of the early V10 engines (1999-2005) to blast spark plugs out of the cylinder head was one of their major flaws. Ford uses a centrally positioned spark plug and wastes spark ignition system with a cast iron engine block and aluminum cylinder heads with overhead cams.
How Many Miles Will A 5.4 Triton Last
The Ford 5.4 Triton engine has a lifespan of between 150,000 and 300,000 miles when serviced properly. You need to do these to reach certain mileage milestones; frequently maintain the car and replace faulty components as soon as possible.
Is The 5.4 Triton A Good Engine
The 5.4L Triton engine is a rather dependable one. The 5.4 V8 should last 200,000 miles if you keep up with maintenance and repairs as they arise. Ford continued to use these engines for about 20 years for a reason.
What Does Fx4 Mean On A Truck
Before the early 2000s, Ford's enhanced 4×4 package was known as the 'Off Road Package,' but in 2002, someone at Ford had a wonderful idea, and they cunningly rebranded their premium 4×4 package to 'FX4'.
How Fast Can You Drive In 4 High F150
When utilizing 4×4 high, the maximum speed you should travel is 55 MPH. The 'speed limit is 55 miles per hour. Driving at a speed higher than this could harm your 4×4 system.
What Years Did The 5.4 Triton Have Problems
Most of the most frequent issues began with the 3-valve engine from 2004 to 2013, but some issues affected all engine versions.
What Year Did Ford Make The 5.4 3 Valve
A 5.4L 3-valve engine was added to Ford F-150 models in 2004 to improve performance. The 2004 through 2008 F-150 engines were designed using a 3-valve SOHC cylinder head idea to increase their output of power and torque.
How Long Does A Ford F150 Transmission Last
Numerous factors influence it. Generally speaking, a Ford F-150 has a lifespan of between 150,000 and 300,000 miles. If you drive your Ford F-150 for about 15,000 miles a year on average, you may anticipate dependable performance for more than 20 years.
What Is The Biggest Ford Truck
The largest Ford pickup truck ever produced is the F-750.
2005 Ford F150 Problems: In Conclusion…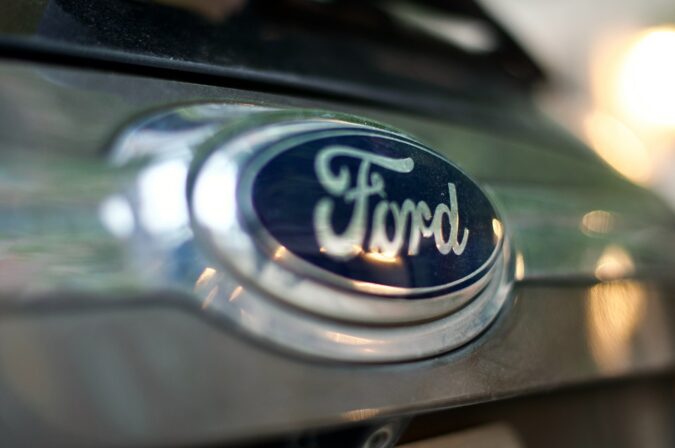 The Ford F-150 is one of the most popular vehicles of all time, yet some owners have expressed concerns about the 2005 Ford F150 problems. The newest generation has received fewer complaints than the prior vehicles, which had engine issues. Even though the V6 and V8 engines perform poorly, the truck performs well in crash tests. The government has given the F-150 a perfect 5-star rating overall.
Although a 2005 F-150 might not be the ideal option for most drivers, it is unquestionably a fantastic option for those looking for a large-cab pickup truck. The easiest approach to determine whether a 2005 Ford F-150 is a wise investment is to look at the reliability score. A 2005 Ford F-150 might travel 300,000 miles with routine maintenance.