One of the most recognizable American automakers today is Chevrolet. There's no denying how broad the variety is. But how reliable and well-built are Chevrolets? Let's look into Chevrolet Reliability and check out their popular models from a reliability perspective.
Chevrolet automobiles perform well in dependability testing and have good safety ratings. For any lifestyle, there are numerous models available. On the other hand, the lineup typically loses value more quickly than other models. This means that you might lose some money to depreciation after driving a Chevy for a few years.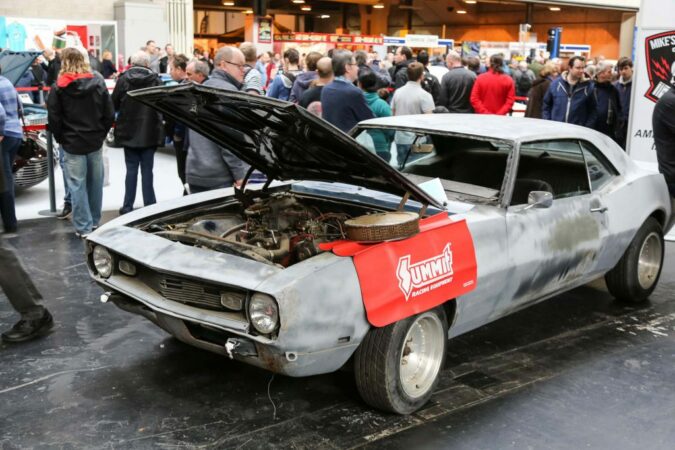 Chevrolet Trax Reliability
The Chevrolet Trax gets a reliability rating of 4.0 out of 5 from RepairPal. It is ranked sixth among subcompact SUVs. The Trax has lower ownership costs than the national average with an average annual repair cost of $488. Repairs are of average severity. The issues are infrequent, and large-scale repairs are rare in the case of the Trax.
Chevrolet Trax Models Best Known For Reliability
The 2014 Trax may not blow you away, but it has excellent reliability ratings and reviews. This makes it a great option for used car buyers. Although it may not be the most powerful small SUV available, this vehicle excels in all areas. It has modern features, good handling, and good fuel economy.
The 2020 Trax is a good option to think about if you want a newer Trax model. The engines, exhaust systems, in-car electronics, and body hardware/integrity are all reliable in the 2020 Trax. It does, however, have a few minor problems with its brakes, transmission, and suspension.
Most Unreliable Chevrolet Trax Models
The 2016 Trax is Chevy's subcompact crossover's weakest model year, according to CarComplaints. The 2016 Trax was plagued by several electrical and mechanical issues. This resulted in over 150 NHTSA complaints and 5 recalls.
Chevrolet Colorado Reliability
For anyone looking for an adventure, the Chevrolet Colorado is the ideal mid-size pickup truck. It is dependable secure and efficient. It has an average ownership cost considering the annual repair cost of $599.
The Chevrolet Colorado has a reliability rating of 4.0 out of 5.0 from RepairPal, This places it fourth among all midsize trucks out of seven. Major repairs are unusual for the Colorado. The severity of the repairs is average and the frequency of such difficulties is also low.
Chevrolet Colorado Models Best Known For Reliability
The top used Chevrolet Colorado models available today are from the years 2007, 2008, 2009, and 2010. All these models receive very few complaints. These ones frequently don't have issues until they have reached an average of 70,000 miles.  Repairs typically cost less than $1000 which is impressive.
In a similar vein, problems with the 2006 year model tend to surface later in the life of the car and are inexpensive to fix. But they have been recorded more frequently than with versions that came after it.
Colorado models from 2011, 2012, and 2017 are generally dependable. But occasionally they experience minor problems at low mileage, sometimes under 20,000 miles. In the end, the highly regarded Chevrolet Colorado models from the years 2013 and 2014 are your best bet.
Most Unreliable Chevrolet Colorado Models
The most problematic years for the Chevrolet Colorado are 2004, 2005, 2015, and 2016. These model years frequently have problems with the transmission, the engine, and other components. Engine failures and AC/heater issues plague both the 2004 and 2005 model years. They also frequently get a check engine light that won't go away without serious maintenance.
The 2015 Chevrolet Colorado is recognized as the worst year model. This is due to its significant engine and gearbox issues. These issues manifest at low miles and have a high average repair cost. Although the 2016's transmission failures are less frequent than those of its predecessor, they are still not much better.
The 2018 model is notorious for having severe shudder and vibration at low mileage. But it typically runs smoothly compared to the worse ones.
Chevrolet Equinox Reliability
Since its 2005 introduction, the Equinox has had fairly steady popularity as a well-liked crossover SUV. The Equinox was the first body-on-frame vehicle to have the body and the frame manufactured as two separate entities.
The Chevrolet Equinox gets a 3.5 out of 5.0 reliability rating, which places it 23rd out of 26 compact SUVs. It has cheaper ownership costs than the national average due to the $537 average annual repair cost. Major repairs for the Equinox are uncommon. However, they tend to be more complicated than usual but happen less frequently.
Chevrolet Equinox Models Best Known For Reliability
Despite the fact that this model has occasionally had some problems. The 2008 Chevy Equinox eventually became one of the most well-liked cars on the road. This is because the previous issues were taken seriously and a few improvements were made.
This Chevy Equinox from the year 2008 has a lot to offer, and standout characteristics. The roomy interior of this model adds to comfort and safety to the voyage. Additionally, you'll be happy to learn that this product received fantastic results in crash tests. This indicates that it is quite safe to drive in. In addition to having a roomy cabin, this model also sports one of the most potent and efficient V6 engines.
Most Unreliable Chevrolet Equinox Models
The 2005–2007 models experienced their fair share of problems as first-generation cars. These model years performed poorly in the IIHS crash tests. Especially when it comes to the side and head restraints & seat categories, receiving a mediocre to below-average grade. While looking for a family car, safety is one of the most important considerations. Hence you should steer clear of the 2005–2007 Equinox model years.
Particular models produced between 2010 and 2017 are also at the top of the unreliable list. This is due to high gas consumption and faulty safety measures. Particularly, vehicles with 2.4L engines are less reliable and have poor fuel economy when compared to rivals.
Chevrolet Traverse Reliability
Since 2008, the Chevy Traverse has been around. Since its inception, this midsize SUV has been gratifying customers. Updates have happened over time, just like with all cars. Let's see which Chevy Traverse years should you avoid if you're considering purchasing one?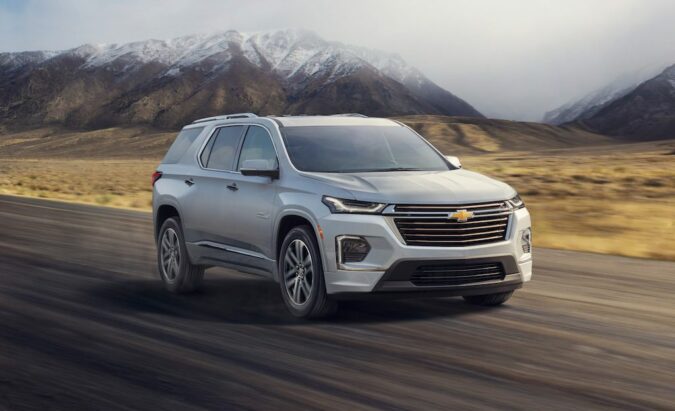 With a 3.0 out of 5.0 reliability rating, the Chevrolet Traverse is ranked 22nd out of 26 midsize SUVs. It has moderate ownership expenses since the average cost of annual repairs is $656. Repairs are needed on a regular basis. But when they occur, they tend to be more serious than with other models.
Chevrolet Traverse Models Best Known For Reliability
With no widespread recalls or frequent complaints, the 2017 Chevrolet Traverse was one of the model's best years. With hardly any complaints and an IIHS Top Safety Pick ranking, the 2021 Traverse is unquestionably the strongest year for the model. The 2020 Traverse SUVs have seven recalls but few complaints. The recalls dealt with problems including leaking transmission fluid and defective fuel pumps.
Most Unreliable Chevrolet Traverse Models
Some of the worst models of the Traverse were produced from 2009 to 2012. These have engine and power-steering failures that have never been subject to recalls. One of these recalls actually affected more than 1.3 million vehicles which are clearly alarming.
The 2014 model has electrical problems, including a broken fuel gauge and a broken electronic module that could short-circuit and halt the vehicle. The 2014 Traverse experienced an increase in complaints and recalls compared to the 2013 model. The electrical systems of the car were the subject of the majority of the 316 complaints.
Chevrolet Volt Reliability
The Chevrolet Volt ranks second out of four alternative fuel vehicles with a reliability rating of 4.0 out of 5.0. Its ownership costs are lower than normal because the average yearly repair cost is about $550. Major troubles are rare for the Volt because the severity of repairs is low and the frequency of such problems is average.
According to J.D. Power, the 2019 Volt receives a 77% for quality and dependability which is an average score. In terms of dependability, the 2018 Volt performs even worse. The 2018 Volt scored below average with a 69%. A dependability rating of 72% generally applies to the 2017 Volt. However, the Volts from 2011, 2012, and 2013 scored 89, 84, and 82 percent, respectively.
Chevrolet Volt Models Best Known For Reliability
A few advancements had been made since the Chevy Volt's introduction a few years prior to the 2013 model. Due to this, the 2013 model year is among the most reliable. Hence 2013 is the Volt model year to look for while buying a new one.
Most Unreliable Chevrolet Volt Models
There were more significant issues with the 2012 and 2017 models. For instance, 10 complaints about electrical issues were made against the 2012 model. The steering wheel was the subject of 5 complaints for the 2017 model. Additionally, it got four complaints about electrical parts and four complaints about the engine.
Chevrolet Spark Reliability
The most affordable vehicle offered by Chevrolet is the Spark. The Chevy Spark is a very well-liked city small car. This is due to its reasonable price, comfy interior, responsive handling, and sturdy construction. The Chevy Spark is evidence that inexpensive transportation need not be soulless and utilitarian.
It's unfortunate that Chevy has decided to stop producing the Spark. The cheapest new car in the United States will leave Chevy's inventory in August 2022 after a respectable 10-year career. There has never been a better time to purchase a Chevy Spark.
With a reliability rating of 4.0 out of 5, the Chevrolet Spark is ranked 10th among 21 subcompact cars. It offers impressively low ownership costs because the average yearly repair cost is only $434. Major repairs are rare for the Spark because of the typical low severity of faults and their low frequency.
Chevrolet Spark Models Best Known For Reliability
The 2017 Chevy Spark is a terrific choice if you're searching for a little automobile that can perform flawlessly and is reasonably priced. There aren't many complaints, most of which are related to high oil use and acceleration problems. It isn't the quickest or greenest little car available. But, its dependability and cost are sufficient justifications for purchasing it.
Another good used subcompact with superb city handling is the 2019 Chevrolet Spark. Although the notorious transmission problem is still present, it is considerably less severe in this model. In addition to its effortless mobility, the 2019 Spark has a roomier interior than its size would suggest. It also comes with a well-equipped infotainment system.
Most Unreliable Chevrolet Spark Models
Because it has received the most complaints, the 2013 Spark is at the top of our list of Chevy Spark models to stay away from. The 2013 Spark has received 315 NHTSA complaints and 4 recalls, according to CarComplaints.com. The 2013 Spark's biggest flaw is its excessive oil use. Numerous reports claim that the Spark burns through its oil very quickly.
The Chevy Spark doesn't do any better the next year. The 2014 Chevrolet Spark has 304 complaints on CarComplaints and 5 recalls under its belt. The dreaded transmission issue is only one of the problems the 2014 Spark faces. Its transmission is prone to slippage or outright failure, according to the owners of the small hatch.
Chevrolet Cruze Reliability
A compact automobile is designed to be an affordable choice for the typical consumer. The Chevrolet Cruze started manufacturing in 2008. It is still going strong now, providing service to several drivers. Both new and used Chevrolet cars are widely available. Sadly, there are some Chevy Cruze years to stay away from.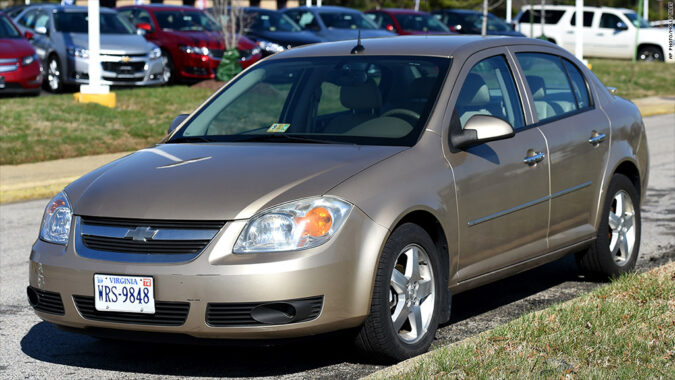 With a reliability rating of 4.0 out of 5, the Chevrolet Cruze is ranked 26th out of 36 compact automobiles. It has lower ownership costs than the national average considering the $545 average annual repair cost. When compared to all other vehicles, the frequency and seriousness of repairs are both about average.
Chevrolet Cruze Models Best Known For Reliability
The Chevrolet Cruze models from 2008 to 2010 and from 2016 to 2021 are the best ones. Any of the cars on the above list can be chosen with confidence. These cars will impress any driver, despite the fact that the Chevy Cruze is by no means faultless. Choose one of these for your next drive, keeping in mind the Chevy Cruze years to avoid.
Most Unreliable Chevrolet Cruze Models
The 2011 Chevy Cruze is the worst year. Customers have experienced a variety of problems with this car. These include transmission failure and an antifreeze odor that permeates the entire cabin. Along with these, it also had issues with the engine and the heating and cooling system.
The 2012 model had transmission and engine issues, while the 2013 model had electrical issues. Additionally, the Chevy Cruze models from 2014 and 2015 experienced serious, potentially expensive engine problems.
Chevrolet Tahoe Reliability
Since its introduction in 1994, the Chevrolet Tahoe has been a capable SUV. Named after Lake Tahoe to symbolize its capability to traverse difficult terrain. Over the years, this full-size SUV has seen a considerable amount of enhancements. These include size increases and enhanced handling.
The Chevrolet Tahoe has a 3.5 out of 5.0 reliability rating, which places it 21st out of 26 midsize SUVs. It has average ownership expenses since the cost of annual repairs is $744 on average. Major repairs for the Tahoe are uncommon. Even though the issues tend to be more complicated than usual they arise less frequently.
Chevrolet Tahoe Models Best Known For Reliability
1995–1998, 2000, 2006, 2010, 2012, 2013, 2014, and 2017–2020 are the safest Tahoe model years to buy. All of these year models have received relatively few complaints throughout the years. Hence there is really little cause for concern.
Most Unreliable Chevrolet Tahoe Models
In the long history of the Chevrolet Tahoe, there have been a number of defective year models. 1999, 2004, 2005, 2007, 2008, 2009, and 2015 Tahoes are ones you should steer clear of. Except for 1999, all of these model years had serious flaws in their interior components. These issues include faulty door locks, cracked dashboards, and flashing interior lights.
The 1999 Tahoe, as well as the 2004, 2007, 2008, and 2009 models, have serious engine issues. In general, you should avoid buying a Chevrolet Tahoe of these years. Because, at best, their problems might be annoyances with the interior accessories. However, at worst, your safety could be in danger.
Chevrolet Trailblazer Reliability
Due to poor sales, the first-generation Chevy Trailblazer (2002–2009 – fun fact, also check out our explainer on the Trailblazer bolt pattern) was discontinued. In 2021, the small SUV made a comeback with new styling and a $14,000–$15,000 price increase. The 2002–2005 models and their alarmingly high number of recalls and complaints are to be feared. However, the older models continue to perform admirably. Especially the 2008 and 2009 models with strong dependability scores.
Chevrolet Trailblazer Models Best Known For Reliability
The greatest years for the Chevy Trailblazer are 2006, 2008, and 2009. These models are chosen by taking reliability, price, features, and other factors into account. The extended-wheelbase EXT Trailblazer, which has seating for seven, is the last (and best) year for individuals in need of a three-row SUV.
Most Unreliable Chevrolet Trailblazer Models
Be wary of Trailblazers from 2002 to 2005 because there have been a concerning number of recalls and complaints filed about them. The electrical system is the most problematic, with pages and pages of documented problems over the years. The issues include, lights not working, airbags failing to activate, seats failing to detect passengers, and windows not closing.
Chevrolet Suburban Reliability
One of the oldest continuously produced car models in history, this full-size SUV first went into production in 1935. With a 3.0 out of 5.0 reliability rating, the Chevrolet Suburban is ranked 11th among 14 full-size SUVs.
It has poor ownership costs because the average annual repair cost is $944. The Suburban is more likely to need significant repairs compared to other cars. This is because the frequency and severity of repairs are higher than usual.
Chevrolet Suburban Models Best Known For Reliability
The year models from 1985 to 1998 don't have many complaints. The ones that do tend to be natural problems that any car would experience after over 200,000 miles. Very few complaints have been filed about the Suburban models from 2000, 2006, 2010, and 2017. But if you get one from 2018 through 2020, there have been absolutely no complaints reported.
Most Unreliable Chevrolet Suburban Models
Avoid the year models 1999, 2001–2005, 2007, 2008, 2009, 2014, 2015, and 2016 of the Chevrolet Suburban. There are a number of reasons why you shouldn't buy these Chevrolet Suburban year models. The most concerning of which are total engine and gearbox failure, excessive oil consumption, and damaged speedometers.
None of the models from these years are worth purchasing, but you should avoid the 2007 and 2009 models like the plague. Avoid these Chevrolet Suburban year models if you want an SUV that is easy to drive and own.
Chevy Vs Ford Vs Dodge
As long as these three titans of the auto industry exist, the Ford vs Chevy vs Dodge conflict will persist. Ford vehicles consistently earn top marks for reliability, interior quality, and safety. Although Ford leads in these categories, Chevy and Dodge aren't far behind. Especially when it comes to overall performance and fuel economy.
Facts about Chevrolet's reliability
Chevrolet is generally regarded as an unreliable car brand despite being popular in the United States.
Consumer Reports ranked Chevrolet 23rd out of 29 car brands in 2019 and RepairPal gave Chevrolet a reliability rating of 3.5 out of 5.0, putting it in 20th place for reliability out of 32 car brands.
Some of the reasons why Chevrolet models are unreliable are due to the lack of manufacturer accountability, the use of low-quality parts, and flawed Chevy engines.
There are Chevrolet models that are better than others in terms of reliability, such as the Chevy Bolt, 2020 Chevrolet Impala, and 2021 Chevrolet Silverado 2500HD.
Unreliable Chevrolet models to avoid include the Chevrolet Vega, early 2000s Monte Carlos, HHR, SSR, and Tracker.
The average lifespan of a Chevrolet can vary greatly depending on the model, but some Chevrolet models like the Silverado, Suburban, and Tahoe have been known to last well past 200,000 miles.
Buying a trusted, used Chevrolet is recommended to save money, and Chevrolet guarantees warranties for its 2021 vehicles, including a 3-year/36,000-mile bumper-to-bumper limited warranty.
Having a mechanic inspect the vehicle and asking for a pre-inspection report from the dealer is recommended when buying a used or new Chevrolet.
Chevy is a reliable brand, but some models and years are more reliable than others, with rare recalls, strong warranties, and cost-effective repair costs being some of the reasons why people swear by its reliability.
Chevy got into trouble for allegedly false reliability claims, stating that it was more reliable than Toyota, Honda, and Ford, leading the mentioned companies to challenge the claim.
Conclusion
In general, cars from Chevrolet should provide a satisfying driving experience. Every lifestyle can find a type that fits, and there are numerous options for every price range. Additionally, the manufacturer keeps producing reliable vehicles.
You must nevertheless do proper research before buying a used one. It is possible to purchase a lemon, as with any automaker. We hope to have provided you with usable assistance on Chevy models. Now you would know which are the model years of a specific Chevy car that you should or shouldn't buy.
FAQs
Here are some popular FAQs:
Which Is Better Chevy Or Ford
Both of these are excellent brands with an extensive portfolio of automobiles in various segments. There are outstanding as well as disappointing cars produced by both these brands.
Who Owns Chevrolet
Chevrolet is owned by General Motors (General Motors Company). GM is a well-known American automaker best recognized for its sport utility vehicles and heavy-duty pickup trucks.
Is Chevy GM
Chevrolet is a division of the American automaker General Motors that produces cars in the United States (GM).
Where Are Chevy Trucks Made
The Silverado and Colorado are the two most popular Chevy truck models. The Silverado is made in Flint, Michigan, Silao, Mexico, Fort Wayne, Indiana, and Springfield, Ohio. On the other hand, the Chevy Colorado is only produced at the Wentzville, Missouri facility.
Where Is Chevrolet Made
The majority of production facilities are still in the U.S. In Flint, Michigan, just outside of Motor City housing is Chevrolet's main plant. Over 13 million units have been produced only at this location.
Is Chevrolet A Good Car
Despite the average to poor model rankings for Chevrolet, the brand is still highly rated by customers. Chevys also did well in Consumer Reports' road testing. Models like the Bolt, Camaro, Corvette, Silverado, Equinox, and Suburban received ratings ranging from ordinary to high from drivers.
Are Chevy Trucks Reliable
The Chevy Silverado 1500 is the most popular Chevy truck and has a lifespan of between 10 and 20 years. On the contrary, the Ford F-150 is supposed to last for at least 20 years.
Is Chevy Reliable
Chevrolet is rated 20th out of 32 automobile brands by RepairPal. They gave it a reliability score of 3.5 out of 5.0. Based on the average of 345 different models, this rating was determined. Chevrolets have above-average ownership expenses with an average annual repair cost of $649.
Is Chevy And Chevrolet The Same
Chevrolet is also known as Chevy or officially the Chevrolet Motor Branch of General Motors Company.