Are Kia Optimas good cars? The Kia Optima, which is one of their most popular mid-size sedans, was a car that always stayed up to date and on the cutting edge of technological advancement. Kia Motor Company introduced the first version of the Optima between 2000 and 2005. To keep up with advancements in the globe since its initial release, auto manufacturers have tried to improve the Optima.
The Kia Optima received a 4 out of 5 rating for durability. Out of 24 vehicles in the same category, it likewise placed eighth. Buyers of new and used cars should consider Optima because of its usefulness and expert handling. If you treat your Kia Optima well, it should very easily surpass 100,000 miles. It can last up to 200,000 miles if you adhere to the recommended routine maintenance and servicing plan.
Kia Optima
The Optima is surprisingly agile in curves, given its relatively high curb weight. It's not a sports car, yet the chassis handles quick direction changes without becoming weighed down. The Optima is also slightly more fun to drive than a VW Jetta, despite the steering's lack of input and lack of precision. However, the car leans and rolls more than we'd like when cornering, and the Optima is most happy playing the role of a spacious cruiser.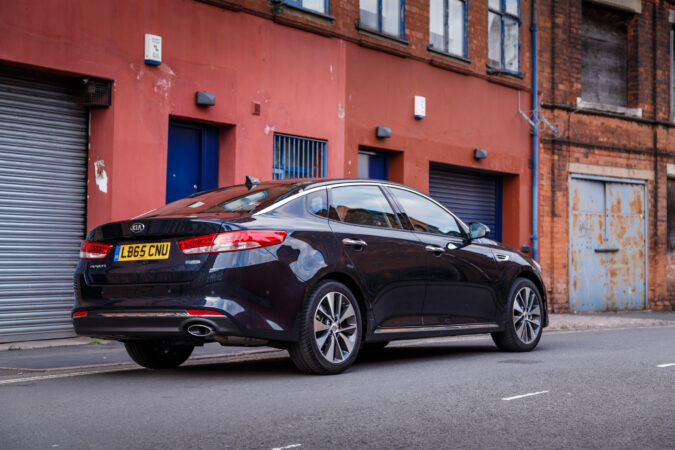 Even with 18-inch wheels, the soft suspension effectively absorbs bumps whether driving in town or on the highway. The interior of the Optima is normally quiet, but as you accelerate, the car's huge wheels and tires on higher-spec models produce audible road noise. However, wind noise is maintained to a minimum, and even the engine, which is noisy when accelerating, becomes quieter when cruising.
Kia Optima Engine
The Kia's 1.7 CRDi diesel engine makes a somewhat rattle noise inside and outside the vehicle when it is started. The Kia falls short due to a somewhat flat power delivery; it only really finds its groove above 3,500 rpm.
Performance-wise, the engine is only somewhat better than the third-generation vehicle, with power up to 139 bhp and torque up to 340 Nm. Although Kia says that the Optima can accelerate from 0 to 62 mph in under 10 seconds, you must exert a lot of engine power to get the vehicle forward.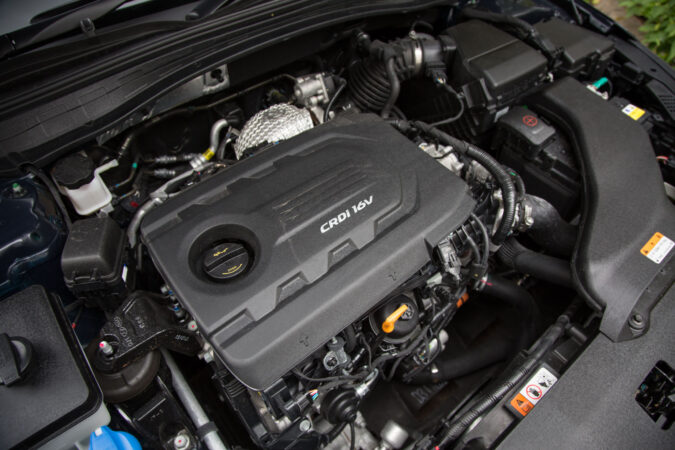 The loudness and lack of finesse when accelerating make putting your foot down a less than enjoyable experience. There isn't much about the Optima that would promote spirited driving because the manual gearbox also seems a little sluggish and disconnected.
There is a seven-speed dual-clutch auto transmission option that, in reality, reacts to driver input pretty effectively, kicking down rapidly and enabling you to better control the car's slug of torque. However, it isn't as interesting and works better on the freeway.
Kia Optima Specs
Due to the dual-zone climate control, you may set different temperatures for either side of the cabin. A centralized color touchscreen (7.0 inches in the Si and 8.0 inches in the GT), is also used to operate cabin features.
Apple CarPlay/Android Auto smartphone pairing, as well as an MP3-compatible sound system featuring an AM/FM radio, Aux and USB ports, Bluetooth audio compatibility, and at least six speakers. Along with USB phone charging, there are two 12V power outlets. Power-adjustable lumbar (lower back) support in the driver's seat.
Automatically maintain a safe distance from the car in front of you with adaptive cruise control. The music system, cruise control, and phone can all be controlled from the steering wheel. A rear and front parking sensor system, as well as a reverse camera.
When it gets dark, bright dual-projection headlights instantly turn on, and they automatically dim for approaching vehicles. Automated windshield wipers that come on in the rain. Alloy wheels are made of aluminum (which looks nicer than steel wheels and are lighter).
Automatic emergency braking that is effective at both motorway and city speeds. A driver warning system detects when the automobile is veering and emits an auditory alarm to attract the driver's attention if they are starting to nod off.
Electronic stability control, which is required in all new cars and can assist you in recovering from a skid. The industry-best, seven-year, unlimited-mileage warranty from Kia is included with the Optima.
Kia Optima Reliability
The Kia Optima feels well-built and has a fantastic guarantee. The Optima may not be the most thrilling vehicle to drive, but its good safety rating and Kia's willingness to stand behind its vehicles for longer than any other manufacturer serve to reinforce the vehicle's rational credentials.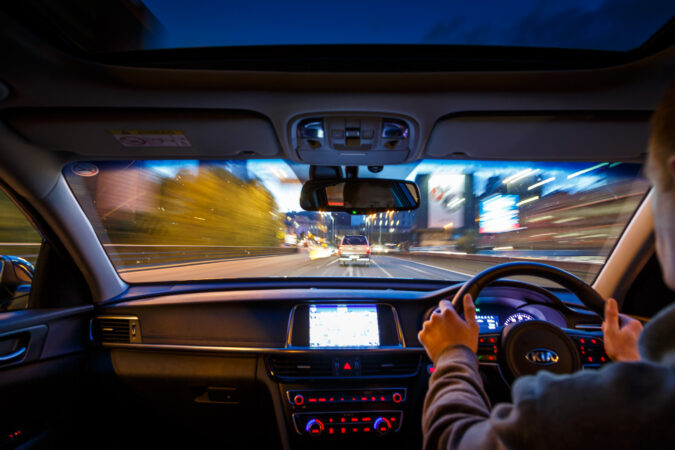 Kia Optima Reliability
Despite the fact that the Optima was not included in the 2016 JD Power customer satisfaction survey, Kia managed to finish in a respectable but unexceptional 14th place (out of 32 automakers), while the brand did manage to achieve 10th for reliability. Extra confidence can be found in Kia's seven-year/100,000-mile guarantee, one of the best available.
Kia Optima Safety Rating
The National Highway Traffic Safety Administration awarded the Kia Optima a 5-Star Overall Safety Rating. This rating indicates that it performed exceptionally well in the testing areas for frontal crash, side crash, and rollover.
All vehicles come standard with a variety of airbags as well as safety features, including tire pressure monitoring and electronic stability control. A lane-departure warning system is included in the Optima 3, while blind-spot monitoring and autonomous emergency braking are available in the Optima GT-Line S.
Kia Optima Problems
Are Kia Optimas Good Cars, Common Problems #1: Issues With Door Locks
The doors of a Kia Optima might occasionally be difficult for the owner to lock or open when necessary. This is a problem that has a wide range. When a lock malfunctions, it may only be one lock; however, other times, it may affect all of the doors. Some people may also discover that a lock operates properly from the exterior of the automobile but not from the inside.
Although they won't prevent the automobile from moving, lock problems can be annoying, especially if the failure causes your car's doors to unlock unexpectedly.
Possible Solutions For Door Lock Issues
Although annoying, the problem with broken door locks is frequently easy to resolve.
Usually, the relays, actuator, or dampener are to blame for the problem. Those who are accustomed to working on cars may frequently locate the issue on their own, whilst others might want the assistance of a mechanic. The remedy is probably affordable in both scenarios.
The most that might require replacement is one of the components described earlier. They may frequently be easily modified, which will restore the doors' correct operation.
Are Kia Optimas Good Cars, Common Problems #2: Defective Transmission Software
The software that controls the transmission is another frequent problem with the Kia Optima.
Drivers who experience this issue could sense their car wobbling or slowing down abruptly as they apply the brakes. This is most common around the 20MPH limit.
Essentially, the automobile downshifts at this range without the driver's input. The outcome is a sharp lurch that could feel like the driver hit the brakes abruptly. This problem has often been brought on by a well-known flaw in the transmission program.
Possible Solutions For Transmitter Software
To address the problem, the manufacturer published a software update. In order to update the firmware and execute any necessary resets, visiting a mechanic is ultimately the only way to resolve the issue. The good thing about this is that it usually doesn't need any pricey replacements or repairs.
Are Kia Optimas Good Cars, Common Problems #3: Slow Battery Recharging
No car is ever built flawlessly. There might occasionally be problems with specific components that are incorporated into them. Alternator problems for the Kia Optima sometimes make it difficult to start the vehicle.
The issue may frequently seem to be brought on by a dead battery. If a driver tries to start their car, for instance, they might discover that it won't start. Instead, a clicking noise is heard by the driver. Vehicles having this problem can require a jump start from another one. In essence, this issue causes the alternator in affected vehicles to be unable to supply sufficient power to keep the battery level constant.
Resolving The Alternator Problem
As a result of these problems being well-known, Kia unveiled a new alternator that has been found to function properly. Many Kia Optima cars have had their alternators replaced, although this is not always the case.
Because of this, any problems with a Kia Optima that seem to be related to the battery should also be examined for alternator concerns. The automobile should start without any issues when the alternator has been replaced.
Are Kia Optimas Good Cars, Common Problems #4: Wobbling While Accelerating
Some Kia Optima drivers may have had abrupt downshifts while reducing their speed, although other drivers may struggle with stumbling while accelerating. The check engine light turning on, misfiring, and the car losing speed when it should be gaining speed are some of the symptoms that might accompany this problem.
When your car decides to slow down while you're on a busy highway with limited options for travel, this can be a very problematic situation. In this circumstance, numerous typical remedies frequently don't work. Changing gas caps and wiring won't fix the issue.
This is due to the fact that a throttle position switch's malfunction is the real cause of the problem. The good news is that Kia is aware of the issue and has introduced a better, more efficient throttle position switch.
Kia Optima Recalls
Kia Motors America has issued a recall for a limited number of 2016 Kia Optima models built between November 10, 2015, and February 12, 2016. According to cars.com, it is likely that the chemical booster needed for the second phase release of the driver's frontal airbag was not installed, leading to the second stage not activating in severe collisions.
A number of Kia Optima models from the years 2006 to 2008, a few models from the years 2011 to 2017, and a few models from the year 2019 all had further recalls.
Kia Optima Price
The MSRP for the 2020 Kia Optima LX 2.4 is $23,390. The S and the Special Edition, the other two Optimas with 2.4-liter naturally aspirated engines, are priced at $24,890 and $26,390, respectively. The 1.6T engine in an Optima is slightly more expensive.
Kia Optima Engine Recall
As a result of the manufacturer identifying specific engine components that may wear out too soon and increase the risk of an engine stall and fire, federal highway safety inspectors have announced yet another recall for Kia Optima vehicles. The connecting rod bearings inside the engine may sustain damage for a number of causes, according to the recall notice from Kia, potentially leading to an engine stall.
Moreover, Kia warns that if the issue arises, buyers can hear unusual knocking sounds coming from the engine. The engine block could be punctured by the connecting rods if the car is driven in this state for a prolonged period, enabling oil to flow onto hot surfaces and possibly posing a fire risk.
Some Kia Motors America Optima Hybrid and Optima Plug-In Hybrid examples produced from June 27, 2016, through April 27, 2018, for model years 2017 through 2018, are among the vehicles involved in the recall.
Kia Optima Years To Avoid
The Kia brand makes good automobiles. You should stay away from a few Optima series years, though. They have a variety of issues, from the inside to the engine. The list of years to stay away from is provided below.
The 2011 Kia Optima has problems with its electric and engine systems, as well as with safety.
High maintenance and repair costs, steering issues, and subpar interiors are the biggest issues of the 2012 Kia Optima.
Engine problems and steering issues are rather typical in the 2013 Optima.
A blown engine and an electrical issue plagued the 2014 Kia Optima.
Engine failure, fuel pump leakage, and steering faults are the biggest problems with the 2015 Kia Optima.
The worst model, according to Car Complaints, is the 2011 Kia Optima. Even if there are fewer complaints about the 2011 model than the 2013 model, the faults are still quite serious and expensive to fix because the engine is the main source of most of the issues.
Kia Forte Vs Optima
Are Kia Optimas Good Cars: Engine & MPG
What kind of driving experience are you looking for with a new car? The powertrain is one significant distinction between the Kia Optima and Forte. The Forte outperforms the Optima in terms of fuel efficiency while having a slight advantage in horsepower:
The Optima's 2.0L I-4 is smaller than the Forte's 2.4L I-4.
The Forte generates 147 hp, compared to the Optima's 185 hp.
Both the Optima and the Forte have similar fuel economy ratings of 25 city/35 highway mpg and 27 city/37 mpg.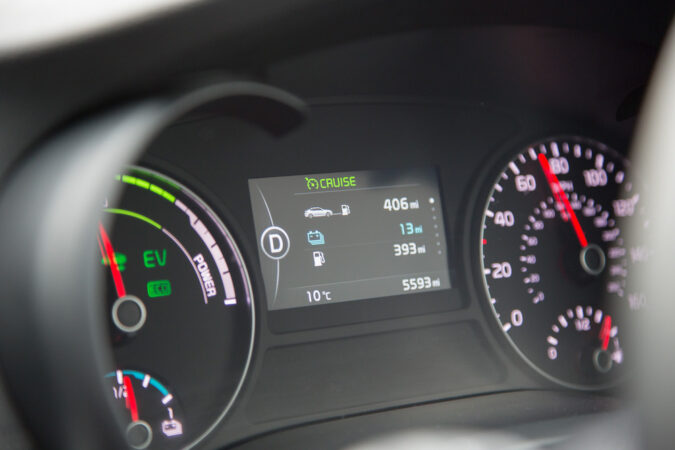 Are Kia Optimas Good Cars: Dimensions
The Kia Optima is roomier than the Kia Forte because it is a midsize sedan as opposed to a compact sedan. However, you might be taken aback by how spacious the Forte's interior is:
Capacity for 5 passengers (both models)
The Optima and Forte both have cargo capacities of 15.9 and 15.3 cubic feet, respectively.
At 39.8 inches, the Optima has an extra inch of headroom.
The Optima boasts 45.5 inches more legroom than the competition.
Kia Optima Top Speed
The 2019 Kia Optima's highest speed is 220 km/h. The 5-speed automatic acceleration accelerates the vehicle from 0 to 60 mph (0 to 97 km/h) in 8.9 seconds, with a top speed of 220 km/h (137 mph). The base model comes equipped with a five-speed manual transmission, but the mid-and high-end trim levels also come with a five-speed automatic (or as an option in the base model).
Kia Optima Generations
Are Kia Optimas Good Cars: 2001 – 2006 Kia Optima (1st Generation)
After the two South Korean automakers merged, the Hyundai Sonata largely influenced the first-generation Kia Optima. Before the Sedona minivan debuted the following year, it was Kia's biggest and most costly model when it was released in 2001. The Sonata's outward style was slightly different, but the inside and mechanicals were essentially the same.
There were LX and better-equipped EX variants available. Both had a 2.4-liter, four-cylinder engine with 149 horsepower as standard equipment. It could be paired with a five-speed manual transmission or a four-speed automatic transmission.
A 2.5-liter V6 engine with 170 horsepower and a four-speed automatic transmission was also available. All Optimas came standard with side impact airbags, power accessories, and air conditioning. EX models also had the option of alloy wheels, leather seats, and a sunroof.
The V6 engine's output was increased to 176 horsepower for 2002, while LX models received larger 15-inch wheels. The Optima received a redesigned grille and headlamps the next year from Kia. The Optima's interior also underwent updates with the addition of cruise control and a CD player as standard features. In 2004, Kia also redesigned the grille.
Are Kia Optimas Good Cars: 2007 – 2010 Kia Optima (2nd Generation)
The LX and EX models, along with two powertrain choices, were still offered for the Optima. The new 2.4-liter four-cylinder engine produced 161 horsepower as standard. The LX trim could be ordered with either a five-speed manual transmission, which was standard, or an optional five-speed automatic transmission, which was only available on the EX. A 2.7-liter, 185-horsepower V6 was exclusively offered with the automatic.
In addition to being substantially more refined with a more modern design and features like an integrated navigation system, the new Optima was also bigger in most respects. Its crash-test results were also improved by a more durable structure and standard safety equipment.
Kia updated the Optima portfolio for 2009 with a sportier SX variant and modest aesthetic changes. A six-speaker sound system with a CD player, satellite radio, auxiliary and USB audio connectors, 16-inch steel wheels, and power amenities are included as standard equipment on all versions. Push-button start and keyless entry became available at the same time. The four-cylinder also produces 176 horsepower, while the V6 now has 195.
Are Kia Optimas Good Cars: 2011 – 2015 (3rd Generation)
The third-generation Optima, a radical departure for the brand and the market, was unveiled by Kia in 2011. Kia gave it a fresh, attractive design, a posh interior, new engines, and a hybrid option to differentiate Optima from conventional rivals in the midsize sedan market.
With a six-speed manual transmission as standard on the LX and an optional six-speed automatic transmission on the EX, the carryover mainstream LX and EX grades utilized a new 200-horsepower, 2.4-liter four-cylinder engine.
The 2.0-liter turbo four-cylinder, which produces 274 horsepower, has replaced the formerly optional V6 in the new EX Turbo and SX. The first Optima Hybrid was also introduced in 2011. A 2.4-liter four-cylinder engine with an electric motor was installed in the freestanding gas-electric hybrid trim level, providing 206 horsepower overall. The fuel efficiency was estimated to be up to 38 mpg.
These two engines were each paired only with the six-speed automatic transmission.
The EX Turbo was dropped from Optima's model list for 2013, and the hybrid was divided between LX and EX trims. Despite having identical powerplants in both hybrid variants, they each come with a separate set of features. The manual transmission option was also dropped for the base LX model.
A heavily loaded SXL model employing the turbo engine and nearly all of the options was added for 2014, along with some minor design tweaks. However, because the third-generation Optima was such a hit, Kia didn't make many changes until the 2016 model year.
Are Kia Optimas Good Cars: 2016 – 2020 Optima Kia (4th Generation)
In 2016, the fourth-generation Optima debuted on the US market. Kia improved its aesthetics, mechanics, and technology compared to the previous generation. The LX, EX, SX, and SXL trim versions of the new Optima were available.
A 2.4-liter, four-cylinder engine with 185 horsepower and a six-speed automatic transmission or a 1.6-liter, turbocharged four-cylinder engine with 178 horsepower and a seven-speed dual-clutch automated transmission were available in the LX and EX variants.
A plug-in hybrid variant became available in 2016, but the Optima Hybrid returned largely unmodified. The Optima PHEV's range on electricity alone was roughly 27 miles and was powered by a 2.0-liter four-cylinder engine, an electric motor, and a 9.8-kWh battery pack.
Apple CarPlay and Android Auto compatibility, blind-spot monitoring, a driver attention monitoring system, and other driver aid technology added new features to the 2016 Optima. Despite a minor cosmetic update for 2019, the fourth-generation Optima remained broadly similar for its entire five-year lifespan, with the exception of extra standard equipment being added to all trim levels.
Kia Optima Years to Avoid – Facts
The Kia Optima competes with the Honda Accord, Toyota Camry, and Nissan Altima in the mid-size sedan market.
The 2011-2015 model years of the Kia Optima have several mechanical issues and are considered the years to avoid.
Engine failure is the most common problem with the 2011 Kia Optima, and it was the worst year on record for the car.
The 2013-2014 model years of the Kia Optima were subject to a recall due to a fire hazard caused by low-pressure gasoline lines.
The 2015 model year of the Kia Optima also had engine failure and fire hazard issues.
Common issues for the 2011-2015 model years include problems with steering, fuel system, interior accessories, electrical issues, brakes, and body aches.
The 2016 Kia Optima had fewer complaints than previous model years, but it had some faults, such as front driveshaft cracks and window regulator failure.
The 2017-2019 Kia Optimas have fewer issues, and they are generally considered reliable options for used car buyers.
The Kia Optima has had recalls across various years, but most consistent recalls were between 2011-2015.
Common problems with the Kia Optima include outdated transmission software, faulty door latches, engine issues, and weak alternators.
FAQs… Are Kia Optimas Good Cars
Here are some popular FAQs:
Is Kia A Good Car
Since its debut in 1944, Kia has faced a plethora of difficulties yet has persisted. Although the automobile company hasn't always done things right and has made mistakes, Kia has established a solid reputation as a trustworthy automaker. If Ki and A are separated, they stand for Asia, and the verb, arise. The name Kia, which means to rise from Asia, is appropriate given that Kia has seen a meteoric rise to become one of the biggest automakers in the world. And while looking for a new or used automobile, Kia's models are unquestionably on the list of things to look for.
Are Kias Reliable
The Kia Reliability Rating is 4.0 out of 5.0, placing it third among all car brands out of 32. This evaluation is based on the average of 345 different models. The Soul, Rio, and Forte are three well-liked cars from Kia that were among the top 30 models with Excellent reviews.
Are Kia Optimas Good Cars
Yes, the 2020 Optima makes a good car. This sedan offers a comfortable ride, a stylish interior, a sizable trunk, and a feature-rich and user-friendly infotainment system. Additionally, it offers a tonne of safety features and one of the best safety ratings among midsize cars.
How Long Do Kias Last
Up to 200,000 miles are predicted for Kia automobiles' lifespans. Owners that provided their Kias with the necessary TLC report that they were able to get 200,000 to 250,000 miles out of them and keep them on the road for at least ten years.
Do Kias Hold Their Value
Kia has put a lot of effort into keeping up with its rivals in terms of quality, dynamics, and design. The Sorento is back and even better than before, the Telluride won the competition for SUV of the Year, and the Optima's makeover into the K5 gave this sedan new life. However, despite their appeal in other areas, Kias automobiles lagged behind with an average value retention rate of 47.7% during a five-year period.
How Long Do Kia Optimas Last
The Kia Optima has a typical lifespan of 200,000 miles, equating to around 13 years of service when considering the average annual mileage of 15,000 miles. Because of this, the Kia Optima is an affordable option on the used automobile market that will last you for many years.
How Much Is A Kia Optima
The Manufacturer's Suggested Retail Price (MSRP) of the 2020 Kia Optima LX 2.4 is $23,390. The prices of the S and Special Edition, the other two Optimas with 2.4-liter naturally aspirated engines, are $24,890 and $26,390, respectively.
How Many Miles Will A Kia Last
The longevity of Kias is comparable to that of other trustworthy automobiles like Hondas, Toyotas, and Hyundais. Up to 100,000 miles are covered by the manufacturer's powertrain guarantee, although many owners keep their Kias for much longer.
Why Are Kias So Cheap
Kia interiors are usually composed of simple plastic instead of more premium materials like leather or wood. Kia prices are kept lower than those of other automobile manufacturers due to this lack of high-end quality, resulting in lower pricing.
Why Are Kia Engines Failing
Numerous recalls were related to production flaws that prevented oil from passing through the engine block. Numerous of them need costly engine replacements. To install software that will notify drivers of potential engine failures, Hyundai and Kia also conducted a U.S. product enhancement program that affected 3.7 million vehicles.
How Many Gallons Does A Kia Optima Hold
Depending on the trim level and model choices, the 2020 Kia Optima's fuel capacity ranges from 14.5 to 18.5 gallons.
Final Verdict… Are Kia Optimas Good Cars
Various car models experience different issues over time. Are Kia Optimas good cars? The Kia Optima is very noteworthy. It delivers some amazing cars as well as having its fair share of terrible years. It is up to you to select the best models from its range.
The Kia Optima is a mid-size vehicle with a focus on comfort over a sporty driving experience and quick acceleration. It is a fantastic family vehicle with plenty of room. The Kia Optima coupe is a reliable vehicle that, with proper care and routine maintenance, can travel 200,000 miles. If the car is lucky and is not damaged, it can even travel 300,000 miles. You cannot, however, anticipate all of those positive aspects if you purchase an Optima from the worst years.