Having looked at a plethora of portable power stations thus far, I can certainly say that it's an extremely valuable bit of kit for anyone who's planning to be off the grid for any longer than a day. So, it applies to campers, caravanners, RV-goers, and bold outdoorsy folks, among others. However, choosing between a portable power station, given how many there are, like the BLUETTI EB70S, can be quite challenging.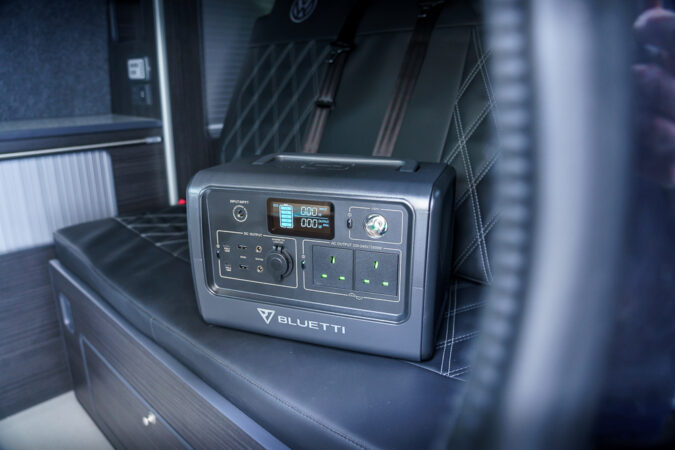 So, what merits you taking a look at the BLUETTI EB70S over whatever else that you're already browsing for at the minute? Well, between its mighty 800W output wattage, an abundance of sockets and outlets, as well as the versatility of plugging in a solar panel for charging, and overall well-roundedness makes it is worthy of consideration, at least. With that being said, let's begin looking at what matters most…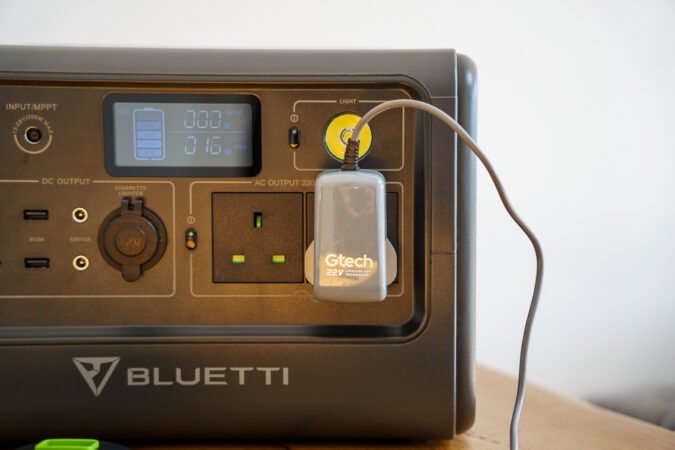 The battery capacity and output rate. The BLUETTI EB70S comes with an impressive 716Wh battery pack that is paired with a maximum output wattage of around 800W. This alone makes the EB70S among the most capable portable power stations that I've tried out so far. Granted, it's a touch below in both when put next to some of the more industrial-grade power stations. But, that's not a fair comparison.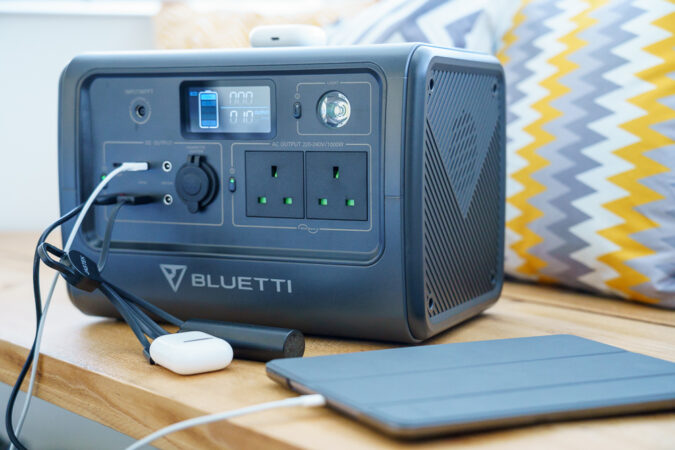 Anyway, the BLUETTI EB70s, despite the large battery capacity and high output rate, still retains a fairly compact and carryable form factor. This weighs just about 21.4 lbs. Combined with the built-in carrying handle, and it makes lugging it around much less of a chore than it might seem. For me, I think this is an excellent companion to bring with you if you're going out on a long and distant camping excursion.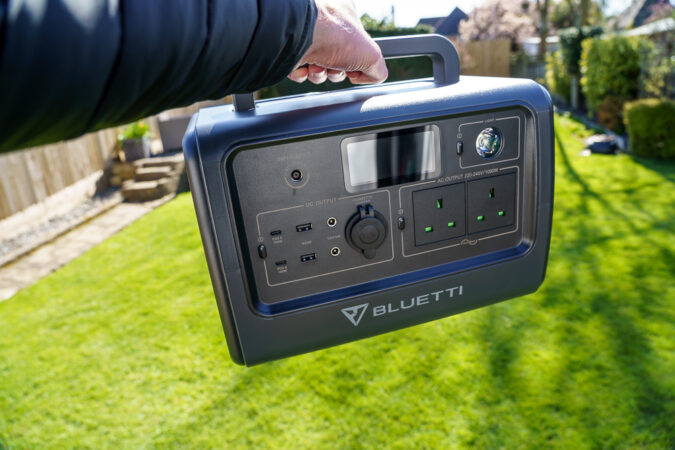 Ports And Outlets Aplenty
To ensure that you make good use of its 800W max output wattage, the BLUETTI EB70s has an array of output ports. That includes 4x 110V AC outlets, 2x 100W PD USB-C ports, 2x 5V/3A USB-A ports, 2x 12V DC outlets, as well as 1x 12v car socket charging port, and a single 15W wireless charging pad. The latter is not something you typically see, so it's pretty neat if you have a wireless charging phone or earbuds.
With those charging outlets and sockets in mind… And given how high the output rate of the EB70S is… That makes it a fantastic bit of kit if you're going camping, overlanding, or caravanning. Heck, if you're buff enough, you might even consider carrying one with you as you're hiking a mountain trail. It would easily be more than sufficient to keep your off-the-grid or #vanlife campgrounds running well.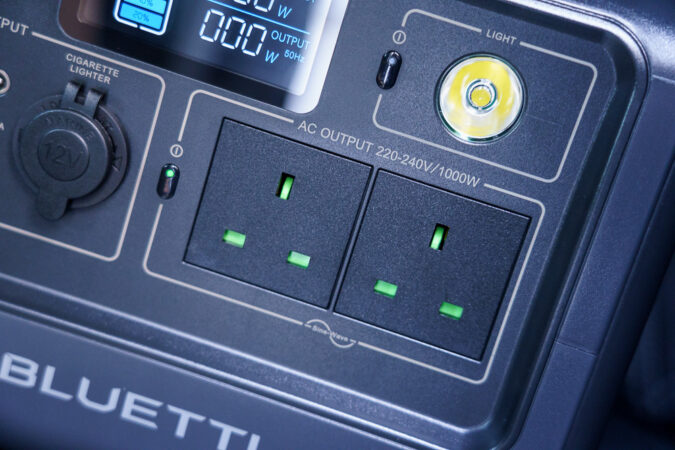 This means powering up a mini fridge, some camping lights, or an electric cooker. Not to mention, your electronic devices such as laptops, tablets, phones, drones, or maybe even a movie projector. While it'll output a respectable amount of wattage to keep all your devices and appliances powered up, charging the BLUETTI EB70S is just as speedy. You do have some options for how to recharge the battery.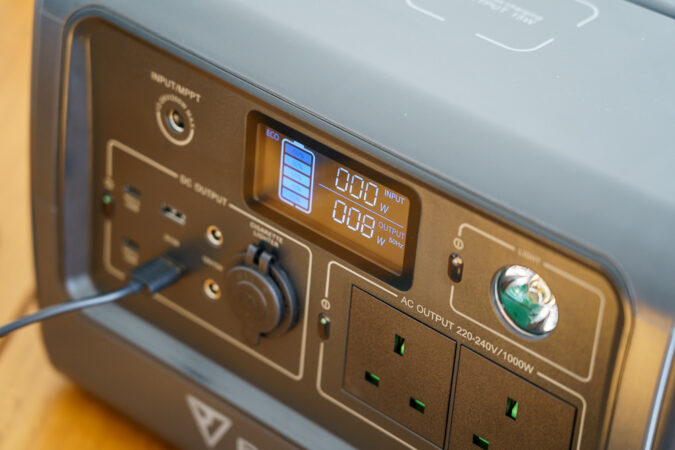 There's the more conventional route which is available. It simply means plugging the EB70s into any AC wall outlet. It's a much more stable source of power and should top it up fully in around 4 to 4.5 hours. Otherwise, you could also plug the EB70S into your car's 12V charging socket. This will naturally take a while, somewhere in the neighbourhood of 7.5 hours or so. Alternatively, you could rely on solar.
Harnessing The Power Of The Sun
The aforementioned portable solar panels are optional – and the mid-range options are a tad costly for those who can't really justify the use case. However, they're pretty handy once you set the panel up and have it paired with the BLUETTI EB70S. With a companion set of portable 200W solar panels, the EB70s can recharge at around the same time as an AC outlet – approximately 4 to 4.5 hours.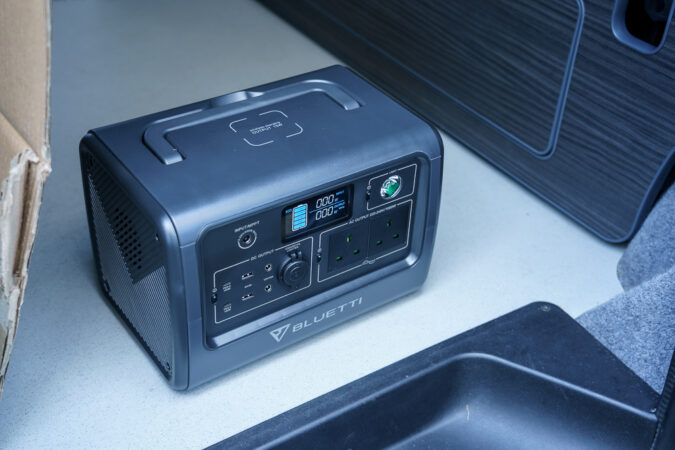 However, there are some caveats to this. Mainly, it requires that you have the solar panels positioned or pointed straight towards the sun. Thus, capturing direct, strong sunlight. Therefore, the 4 to 4.5 hours in charging time isn't really a reliable estimate. If there are trees blocking the sun, or if there's an overcast, or if it's raining entirely, it could take much, much longer to recharge. Still, it's technically endless.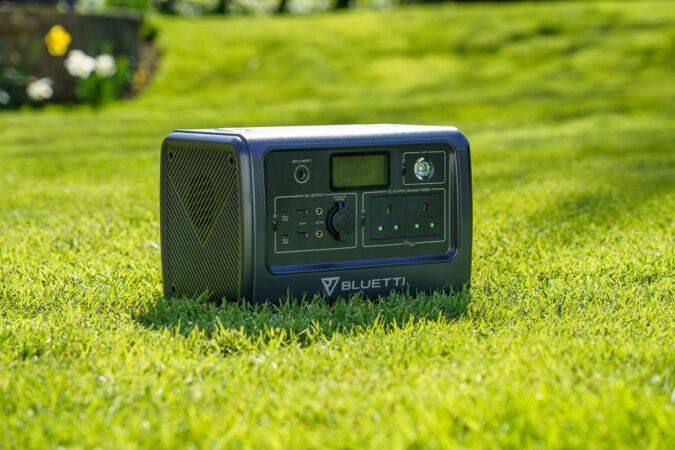 The fact that you can charge the EB70S with solar makes this even more compelling for the campers and outdoorsy people here. In the event that (if or when) the EB70S's battery has been depleted, exposure to the sunlight is enough to bring it back to life. If there's not a lot of sunlight, it may take a while. But, at least you're not scrambling to find the nearest mains outlet to plug your power station into.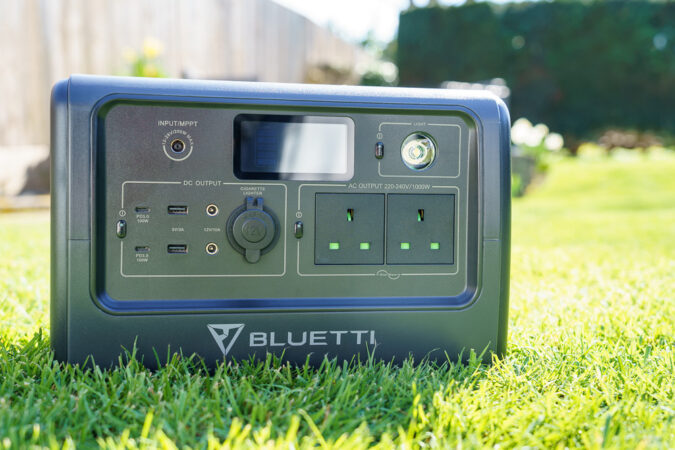 Plus, the EB70S also has a built-in MPPT controller. That, in essence, helps to maximise and optimise the solar-based recharging input. Up to now, it appears that we're mostly highlighting the practicality of the BLUETTI EB70S as the ideal choice for folks who spend days or weeks away in the middle of nowhere. As well as, being countless miles away from the nearest signs of people or civilisation and electricity.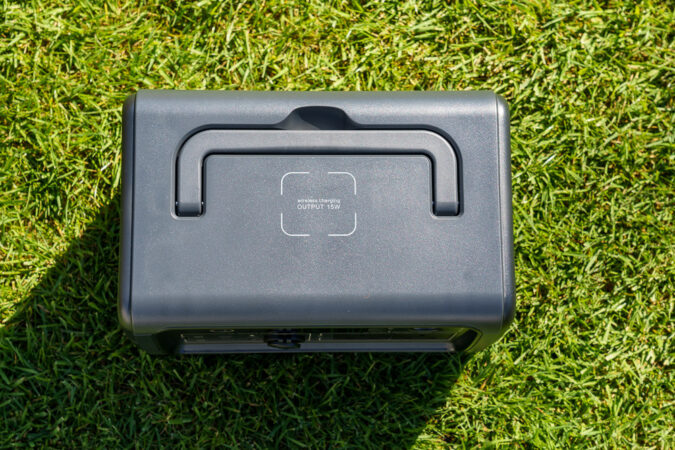 Extreme Practicality & Usability
Although, that doesn't mean that this is the only practical application for buying and keeping something like the BLUETTI EB70S. A portable power station like that could also be kept at your home to be used as an emergency power source. It may prove to be a lifesaver in times when there's a blackout in your local electrical grid. Or, if there's a pretty serious storm that's passing through your neighbourhood.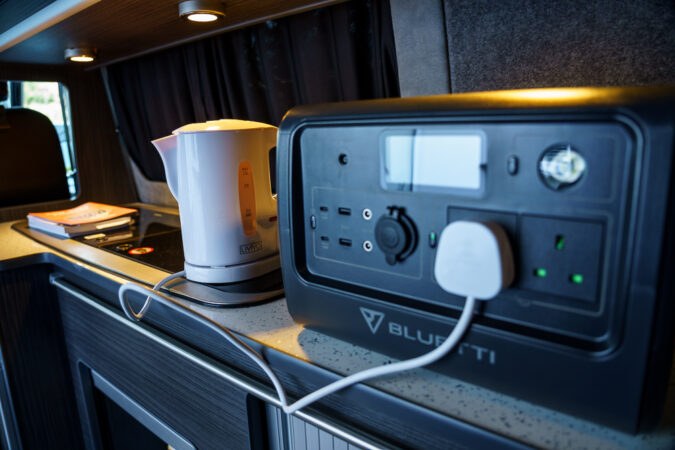 When fully charged, it has enough power to keep personal electronics running for a while. Furthermore, the EB70S could easily power basic electrical appliances that you could want in a blackout. For instance, you might want a fan running to keep you cool. Or, letting your EB70S power station keep some of your lights turned on. Or, even using it to power smaller and less-power-hungry kitchen appliances.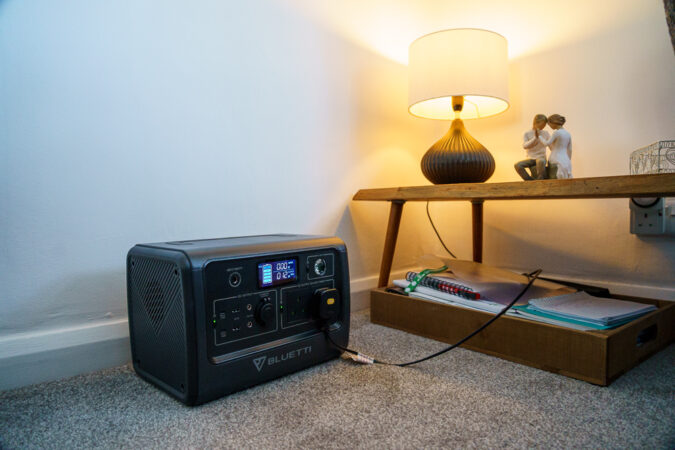 Further enhancing the emergency-preparedness feature set, the BLUETTI EB70S has an LED lamp on the front of the unit. You could use it for basic illumination, or rely on it to flash an SOS signal. This brings us to the innards of the EB70S – the battery pack. Inside, you'll find a LiFePO4 battery pack that's good for upwards of 2,500+ charging and discharging cycles… Before the battery capacity drops to 80%.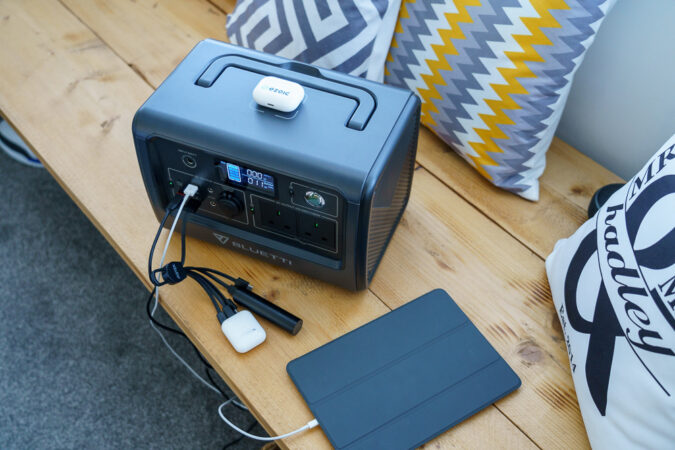 This should ensure that your portable power station can stay effectively running for a long time. That's also partly thanks to the BLUETTI EB70S's built-in BMS (battery management system). This should keep the battery in its most optimal state at all times. Even, when it's under heavy use. On top of that, it should add a layer of safeguards and safety systems to prevent damage to the battery or unit.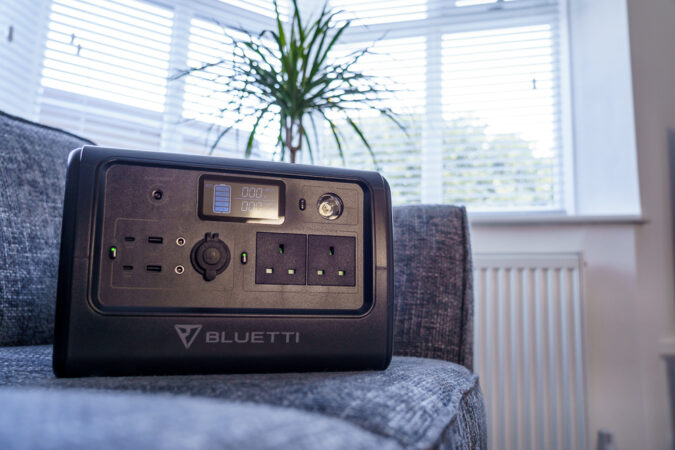 Simple And Easy To Interact With
Nonetheless, there are some maintenance tips from BLUETTI themselves for how you would keep it while in storage. They recommend that… Whether you're stowing it away or are regularly using it… It's a good idea to keep the battery recharged to 80% every 3 to 6 months. That helps to prevent the batteries from discharging completely or running nearly flat, which can exacerbate some of the wear and tear.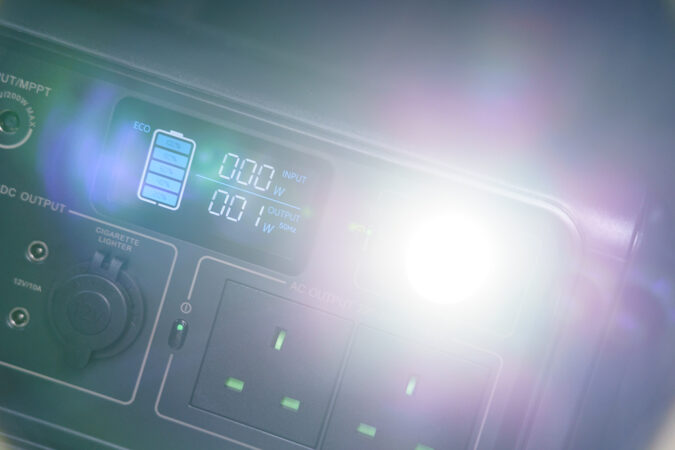 Another thing that we need to discuss concerning the BLUETTI EB70S is its ease of use. Interacting with the EB70S is rather simple, as it's mostly plug-and-play. There's a sole LCD screen on the front of the unit to inform you of both its input and output wattage. In addition, you may preview the remaining battery life from this screen, too. For some, the screen real estate (or lack thereof) might be a downside.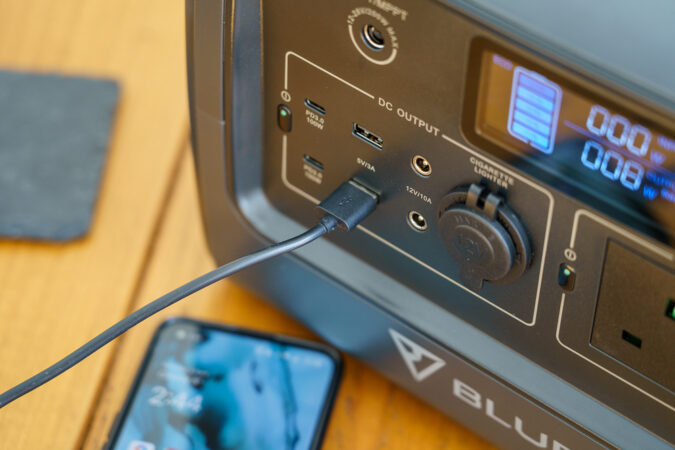 You may think of this as a deal-breaker compared to many other portable power stations that I've used before. The latter allows you to pair your phone to the portable power station wirelessly with Bluetooth. From there, and only using your phone, you could get a more detailed breakdown of, for example, what it's doing and how much wattage is going to which specific outlet, among many other functions.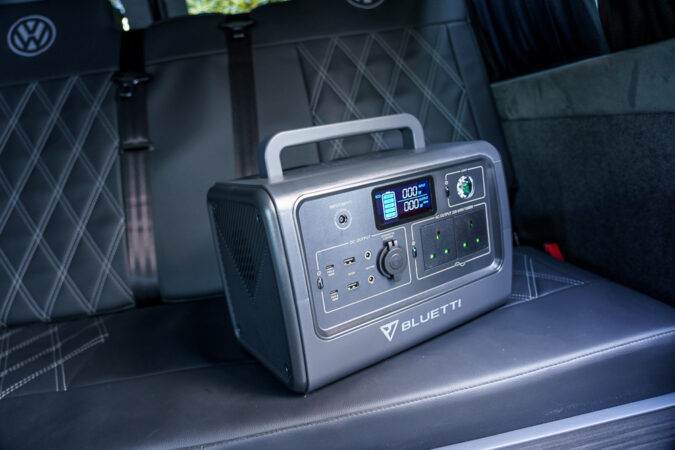 Unfortunately, you can't do this with the EB70S – not even with BLUETTI's own suite of apps. For me, the inability to sync a portable power station with an app can be seen as a positive as well. Its plug-and-play aspect makes the EB70S incredibly intuitive and easy to use. Moreover, removing a phone and app from the equation reduces the risk of having to rely on or worry about another point of failure.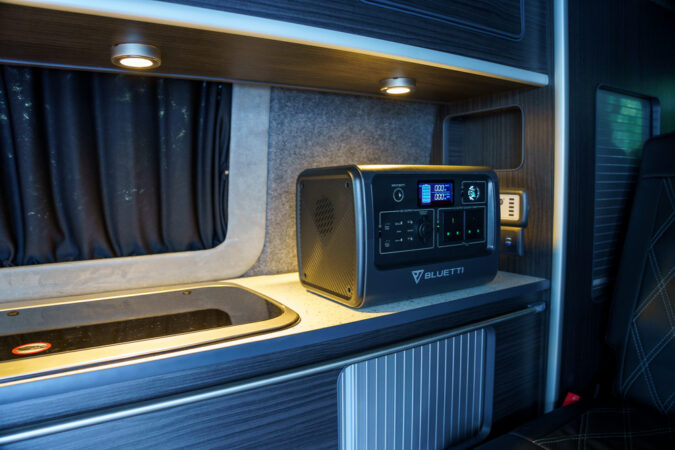 Is It Worth The Money?
The BLUETTI EB70S costs $599.99. Though, as of writing this, it's being marked down to $569.00 for an ongoing sale. The EB70S is undoubtedly a fairly costly piece of hardware. Nevertheless, their pricing here is pretty much in-line with most other portable power stations on the market, regardless. Given that it's a niche product, the price does make sense.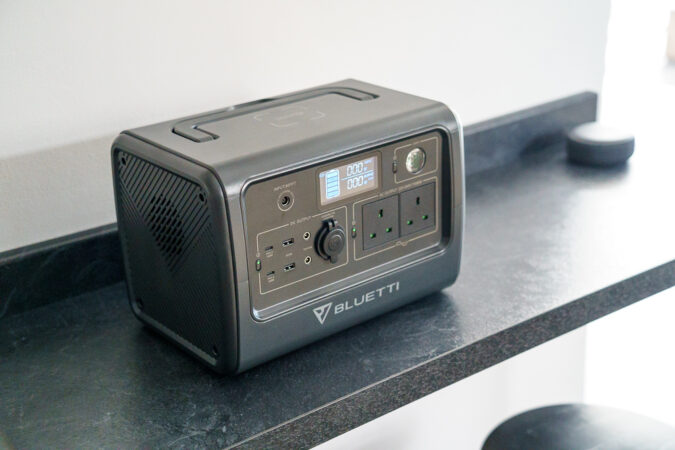 That's especially so when considering the size of that battery pack, as well as its output capabilities, and all the extra features you get. I do think that for a select few specific circumstances (and the people that put themselves in those scenarios), it's very much well worth the price. The BLUETTI EB70S ought to be a good starting point for anyone who's not keen on dropping four digits for a larger or beefier one.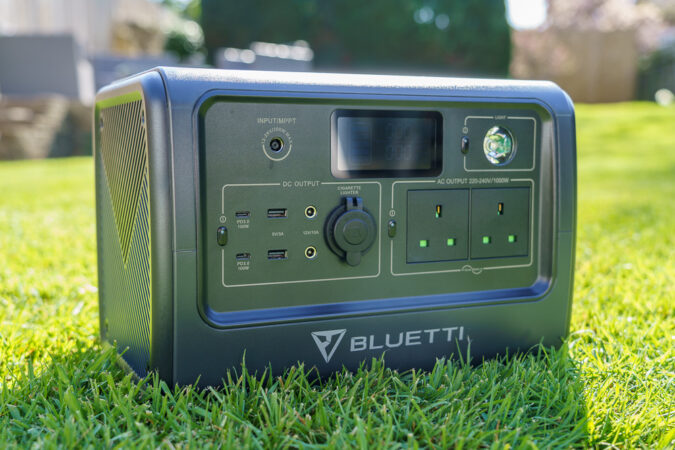 I'd also suggest that for additional peace of mind, it might be worth bundling the EB70S with an optional BLUETTI solar panel kit, as well. In particular, for anyone who could be (understandably) worried that the battery may run flat as you're pitching a tent out in the middle of a desert. Before you do spring up for an entire portable solar panel kit, make sure you do some research as to how big of a panel you want.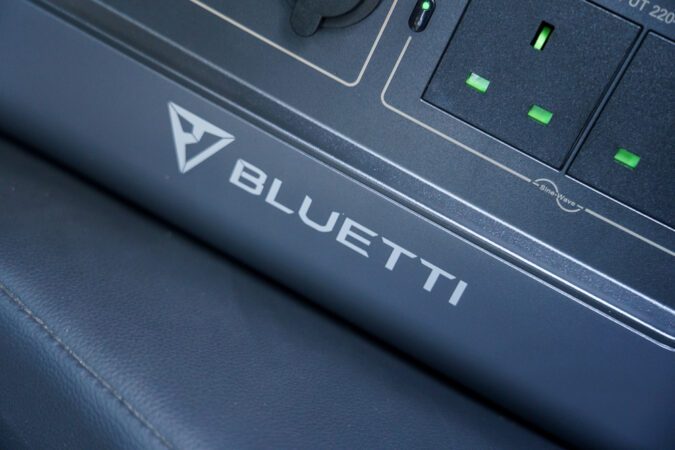 BLUETTI offers them in various sizes – which then corresponds to how much they can output. You can find solar panels on their webpage for anywhere between 68W to 420W of output. Of course, the higher their output voltage, the faster it'll recharge your power station. And, the more you'll have to pay. All in all, I enjoyed my time with the BLUETTI EB70S, and it certainly packs some pretty heavy punches.
Product link: http://bit.ly/43mntR0
Easter Promotion:
Code: Eastereb70s
Original price: $599
Deal price: $519