Here in the States, the Ford F-series is the most popular truck. They do, however, have certain problems. A number of hazardous recalls are specifically for the 2013 Ford F150 problems. Additionally, there are more than 2,000 NHTSA complaints about it. There is a lot for buyers to watch out for, from errant transmissions downshifting into first on a whim to brake leaks causing complete braking failure.
The powertrain control unit's improper programming led to Ford issuing a recall for the 2013 F-150. It can make the 2013 F150 transmission change into first gear at any speed and from any gear. The issue may harm the engine or transmission. The car may also lose control as a result.
Ford's response to the recall, which involved over 1.2 million F-150s, was to update the software in the powertrain control unit. This recall did not, however, fully address the problem.
2013 Ford F150 Problems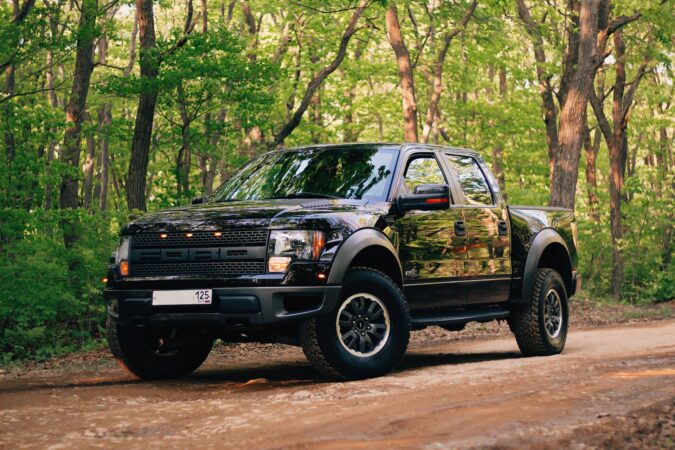 One of the best-known and most frequently sold cars in the US is the Ford F150. However, that does not imply that it is impervious to issues. It is well known that even this tough vehicle can experience occasional issues, from window troubles to transmission failures entirely. Learn about typical 2013 Ford F 150 problems by reading the sections below.
1. Fluid Leak From Faulty Brake Master Cylinder
The brake master cylinder recall is the most alarming. It may hinder drivers from stopping their vehicles. Some 2013 Ford F150 Platinum and 2014 Ford F-150 pickup trucks with the 3.5L V6 engine were recalled by Ford in 2016 due to a brake master cylinder that could malfunction.
Once a brake system's reservoir is depleted, the brakes may stop working altogether or work less effectively. It's safe to presume that the majority of the impacted vehicles have had the recall carried out, notwithstanding the recall's age.
2. 2013 Ford F150 Transmission Problems
Unfortunately, there are numerous ongoing 2013 Ford F150 transmission problems. Since the 2004 model, transmission issues tend to arise virtually annually. The powertrain control module can be reprogrammed to address a variety of issues, including a forceful downshift and complete transmission failure.
Unfortunately, the former is more likely to be the issue with the 2010, 2004, and 2005 models. Before the car hits 100,000 miles, the 2013 F150 transmission may fail, necessitating a complete replacement that may cost $2,500 or more.
The erratic shifting issue with the 2013 Ford F150 Platinum is more likely to be resolved by changing the lead frame, harness, or timing chain, as this was the case for many drivers. It usually costs between $800 and $1,100 to complete this task.
3. 2013 Ford F150 Starting Problems
While most of the NHTSA's official complaints are about the aforementioned 2013 F150 recalls, one category has no recalls but a sizable number of complaints: the vehicle's electrical system.
A common problem is the difficult start-up of the car despite the engine cranking. Numerous complaints state that mechanics blamed blown fuses and overheated wiring.
Other issues with the electrical system include faulty electric power steering, broken electric rear window defrosters, and trucks that infrequently enter limp mode. Some motorists claim that while traveling at highway speeds, they suddenly experience a slowdown of between five and twenty miles per hour.
4. 2013 Ford F150 Windows Problems
Owners of Ford F150s frequently complain about issues with the doors and windows. The windows on their 2004 and 2005 model year vehicles reportedly won't roll up, leaving drivers exposed to the weather. In some instances, the window smashes into the vehicle, leaving the driver completely unprotected.
Over 1,000 people have complained about this issue, which affects these two model years on a very widespread basis. The issue can be resolved by replacing the window regulator with one from 2006 or later, but you should expect to pay $300 or more for components and labor.
Numerous reports claim that the problem cannot be solved by replacing it with a regulator from 2004 or 2005, it must be from 2006 or later. In addition, one of the most frequent issues with the 2010–2013 Ford F150 limited is the rear glass that is prone to breaking, usually for no apparent reason. Ford usually doesn't cover it, so drivers are on the hook for a $700 or more replacement.
5. Ford F150 Bodywork Issues
The body problems, which can range from door lock troubles to leakage, are one of the most typical Ford F150 issues you'll run into. Faulty locks and extreme early rust are the two main issues that keep coming up.
The vehicle's frame has repeatedly rusted violently and prematurely in both the 2004 and 2013 Ford F150 Platinum models. Due to the safety risk it poses, some drivers are forced to destroy their vehicles, while others may spend thousands of dollars to weld and secure the frame. Despite the severity of the problem, Ford reportedly has not provided any assistance at all.
Ford has issued two 2013 F150 recalls for certain models to fix the unlatching doors. You might be responsible for the cost of the latch repair if your vehicle is not on the list of VINs covered by the recall. For you to handle the situation yourself, the cost per door could range from $200 to $600.
6. Ford 5.4 Engine Problems
Your Ford 5.4 possibly has a bad spark plug if it continues misfiring. A straightforward solution to the misfire issue is to replace your spark plug. You might also notice excessive vibration and a malfunction indicator light on the dash, depending on how severe the misfire was.
Check the gap by checking the gap to ensure the spark plugs are not damaged or loose. It's probably time to replace them if the misfire persists even after the spark plug has been changed.
Examine the cylinder numbering if misfires happen at random. On a Ford F150, the numbering of the cylinders begins at cylinder 1 at the front and moves backward. The check engine light can still be on if misfires are happening randomly.
The check engine light might also turn on if a single cylinder consistently misfires. If your 2013 Ford F150 XLT is misfiring, carbon buildup in the combustion chamber is probably the blame.
Variable amounts of air that are introduced into the cylinders by carbon in the fuel chamber tamper with the air-fuel ratio. This car's misfiring can lead to drivability problems, rough idling, stuttering, and error codes. You need to get professional assistance if the issue continues.
If your check engine light is on, you may be experiencing a potentially dangerous issue.
If you don't address it right away, your car could suffer significant damage. The unburned fuel may escape from a severe misfire and enter the exhaust system, increasing the catalytic converter's temperature. If this occurs, you'll have to pay a lot of money to fix it.
7. Ford 3.5 EcoBoost Problems
Some F-150 models experience problems with water being trapped (vs. evaporated) in the intercooler during high humidity levels. This is a result of a design defect that prevents water from evaporating fast under high humidity levels.
Traveling at highway speeds or with large boost loads may cause stumbling or reluctance. Later on, Ford updated this component to address the problem.
Due to the constant strain placed on the oil by the 2013 Ford F150 EcoBoost's turbocharged nature, maintenance is even more crucial. The timing chain, chain tensioner, and pulleys can wear out prematurely if maintenance is neglected. This will cause the engine to lose timing alignment and have several problems.
8. 2013 Ford F150 Transfer Case Problems
Grind noises and difficulty shifting speeds are issues with the Ford F-150 transfer case. Every 30,000 to 60,000 miles, the transmission fluid must be changed. There will be fluid changes and awful noises coming from the 2013 F150 transmission.
The sound of the used transmission fluid will be horrible. It will hurt to use a torque converter that is worn out. Shifts that are delayed will hinder acceleration. If there is a transmission fluid leak, it must be addressed right away.
9. 2013 Ford F150 4×4 Actuator Problems
The Ford F150's actuator also causes the car to become stuck in 4WD mode, which is another issue. The Ford F150's actuator is a particular kind of solenoid that aids in activating the 4-wheel drive mode. In other words, when you switch the car to 4WD mode, the actuator engages the front hubs to ensure they are locked in with the front differential.
In addition to the car becoming stuck in 4WD, the Ford PCM (powertrain control module) will show an error signal if the actuator is not functioning properly. To solve this issue, you would need to swap out the defective actuator with a new one.
10. 2013 Ford F150 Backup Camera Problems
The backup camera on your F-150 might just be malfunctioning. While there is some unpredictability in technology failure, a damaged rear view camera may be the result of moisture buildup, a collision, or a manufacturing defect. This component may still be under warranty if your camera malfunctioned soon after buying your truck.
A short or blown fuse may be the root of your backup camera's malfunction, just like it would be with any other electrical issue in your truck. Simply locate the backup camera fuse in the fusebox and replace it if it turns out to be a blown fuse.
The shifter being out of alignment could be the cause of your F-150's backup camera malfunctioning. The backup camera won't be seen when backing out if your truck is unaware that you have put your car in reverse.
On the dash of your truck, look for the gear indicator light to see if that's the problem. Your backup camera may not be functioning because of a misaligned shifter if it doesn't show that you are in reverse when you are.
11. 2013 Ford F150 Body Control Module Problems
Problems with the Ford F150 body control module include a dashboard illumination issue that prevents the signals from being visible in an emergency. The warning indicator is not displayed on the dashboard if the engine produces extra heat owing to a malfunctioning BCM.
This flaw prevents the keyless entry system and windshield wipers from functioning. Because the bumps generate issues in the connections, high-intensity shocks cause the system to malfunction.
12. 2013 Ford F150 Speed Sensor Problems
Ford has issued a recall for the 2013 Ford F150 Lariat owing to a problem that might result in intermittent output speed sensor failure and the unintended transmission downshifts. Ford announced recall 19S07 for a subset of 2013 Ford F-150 models with 5.0 and 6.2 engines.
The recall 19S07 powertrain control module software, however, that was utilized to repair these vehicles was not complete. It lacked the updates required to guarantee illumination of the malfunction indicator light in the case of an intermittent 2013 F150 transmission output speed sensor signal or to avoid a potential unintentional downshift into first gear.
This decision has no impact on Ford F-150 pickups that have not had 19S07 work done; instead, they will continue to receive updated software as part of the current 19S07 program. Unintended transmission downshifts could nevertheless occur in a car without the intended 19S07 calibration due to sporadic output speed sensor failure.
13. Problems With MyFord Touch Head Unit
A touchscreen device called MyFord Touch offers amenities, including Wi-Fi and navigation. Owners of the 2009–2014 Ford F–150 have complained that the touchscreen functionality and other features are occasionally problematic.
Even worse, the backup camera can fade to black when reversing, which is also likely to be a head unit connection issue, according to owners who have noted that the system sometimes has trouble returning to the home screen after going into energy-saving mode.
Sometimes a lack of response is caused by a sporadic software fault, and other times it is a head unit issue. Additionally, the head unit has a history of having trouble connecting to cell phones for music streaming.
Ford offers software upgrades, and one potential remedy is to download these updates to a USB stick, attach it to the head unit, and the system's software will restart. You can also unplug and reconnect the battery to restart the system if this does not work. If these suggestions fail to solve the problem, the head unit may need to be replaced.
14. Failure Of The Canister Purge Solenoid
A malfunctioning canister vent valve solenoid or a bad canister purge solenoid are two more typical issues on 2009–2014 F–150 models. After filling the tank, or even with a full tank, the vehicle may stall while driving or refuse to start.
This issue is covered by a technical service bulletin (TSB) from Ford, and the electrical circuit's wiring may be the source of the issue. To troubleshoot the vent solenoid, start by disconnecting the wiring harness and inspecting the wiring to ensure the problem is not electrical.
The vent solenoid should then be removed once the hose is disconnected. Ventilate it with air. The vent solenoid needs to be replaced if air flows through it successfully while unplugging. So, be wary of the EVAP canister vent solenoid.
FAQs On 2013 Ford F150 Problems
What Years Did The 5.4 Triton Have Problems
Surveys indicate that 5.4 Triton engines made between 2004 and 2013 appear to have the most issues. The latter engines, including those made after 2013, didn't appear to have as many problems. However, the Ford 5.4 is still a very reliable engine. Even the ones made between 2004 and 2013, as compared to other engines from the same time frame.
What Year Did Ford Fix The Spark Plug Problem
Although many people think Ford rectified its spark plug issue in 2003, there is still debate about whether the problem has actually been 'fixed.' Despite claiming that the owner of the car was not at fault, the corporation did not take any action in response to a widespread or formal spark plug blowout recall. However, a few fortunate drivers were protected by Ford's New Vehicle Limited Warranty. As a result, they received free replacements for any damaged parts, such as cylinder heads. These are bad years you should be watchful of while thinking about a particular vehicle model. It includes late 2003, 2004, 2005, and 2006 to 2008 (modular engines).
What Would Cause A Ford F150 To Not Start
The most frequent causes of your Ford F-150's inability to start normally include a dead key fob battery, a dead 12-volt battery, corrosion on the battery terminals, a bad alternator, a clogged fuel filter, a broken starter, a blown fuse, an empty gas tank, an immobilizer error, or any electrical system problem.
Which F150 Engines To Avoid
Ford Modular engines with displacements of 4.6L, 5.4L, and 6.8L ought to be avoided. These were renowned for having spark plug problems and were produced from 1997 to 2004. The 4.6L and 5.4L two-valve V8 and V10 engines each had ten valves (6.8L). The generation that came after from 2004 to 2008 had three valves and also had spark plug problems.
What Year F150 Has Spark Plug Problems
From the 2004 through 2008 model, Ford experienced spark plug issues. Spark plug problems affected almost every model during this time period. It had the most impact on the 5.4 Triton. The 5.4L Triton engine in the Expedition (2005-2008), F150 (2004-2008), and Mustang (2005-2008) have spark plug problems.
What Causes A Ford F150 To Overheat
Low coolant levels and the malfunctioning pump cause the Ford F150 to overheat. This problem is brought on by a clogged heat exchanger and a damaged radiator. In addition, heat is produced by a broken vacuum, bad gaskets, and weak belts.
Is The 3.5 EcoBoost Reliable
Yes. We think that reviews of the Ford 3.5 twin turbo engine's dependability are above average. There aren't many frequent problems that arise with these engines.
How Much Can A 2013 F150 Tow
The 2013 Ford F150 limited has a maximum trailer towing capability of 5,001 to 11,300 lbs for all automatic gearbox trucks. The Trailer Towing Package or the Max Trailer Towing Package are both necessary for the F150 to tow these weights. A trailer's weight should never exceed 5,000 lbs without these extras.
How Much Is A 2013 Ford F150 Worth
The average 2013 Ford F150 value ranges from around $15,500 for the Regular Cab short-bed base model to roughly $34,500 for the four-wheel-drive SuperCrew Limited variant.
How Many Miles Will A F150 Last
Between 150,000 and 300,000 miles are the typical Ford F150's lifespan. This longevity is affected by a number of things, including the model year of your car and the usage it receives. For instance, driving your F150 several hundred miles a day while towing 10,000 lbs of steel could cause some premature wear and tear. On the other side, leaving your F150 in a garage unattended for years will also cause it to deteriorate more quickly.
What Does Fx4 Mean On Ford F150
The 'F' in the 2013 Ford F150 FX4 stands for 'Ford,' as you might expect. Until the early 2000s, Ford's upgraded 4×4 was referred to as the 'Off Road Package.' However, someone from Ford had the wonderful idea to sneakily rename their premium 44 packages to 'FX4' in 2002. A restricted slip rear end, stronger Ranchero shocks, and an upgraded suspension are typical FX4 upgrades. The majority also offer automatic 44 shifting on the steering wheel.
Is The Ford F150 3.7 V6 A Good Engine
The 3.7L Cyclone is known to hold up well up to 200,000 miles and even longer in certain situations with regular maintenance. It's a fantastic engine that offers a balanced mix of effectiveness and performance. Overall, the 3.7 Duratec is a trustworthy engine.
Is The 2013 F150 5.0 A Coyote Engine
Ford first installed the Coyote Engine in the 2011 Ford F-150 pickup truck, and it is still available alongside the well-liked EcoBoost V6 engines in the current Ford F-150. The 5.0L V8 Ford Coyote engine powers the Ford F-150 pickup truck and the Ford Mustang GT from 2011 to 2020. Ford has continuously upgraded and modified the platform since the Coyote engine was introduced.
How To Remove Door Panel 2013 F150
To get to the bolt, pry up the little rectangular cover piece at the bottom of the door pull. Utilizing the 8 mm socket, remove the bolt. The 6 mm socket can be used to remove the two bolts located at the bottom of the door panel. To release the tabs holding the door panel in place, raise it. Connectors for the door lock switch, mirror switch, and master window switch should all be unplugged. You can unhook the door release cable from the handle by pulling the blue plastic clip through the hole and pushing the tabs.
Final Verdict: 2013 Ford F150 Problems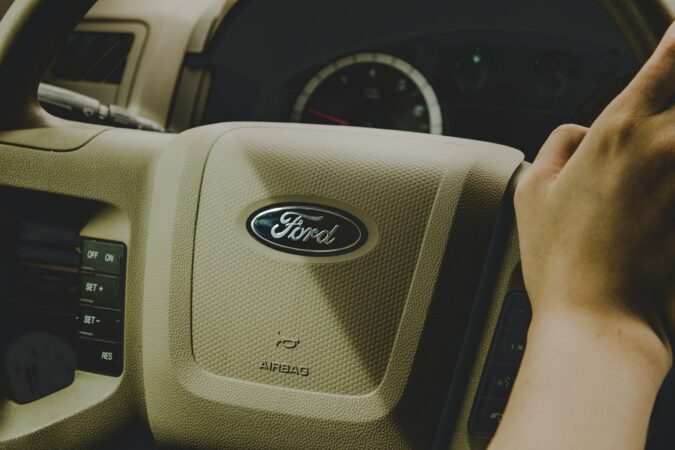 Despite the fact that not every 2013 F-150 produced was subject to these recalls, it appears that some may still have escaped detection based on the complaints that continue to detail the 2013 Ford F150 problems that are relevant to them. Therefore, when looking for a 2013 F-150, a thorough pre-purchase inspection, and an extensive test drive are highly advised.
Additionally, these recalls cover nearby F-150s from the same model year. Therefore, customers who choose to look at competitors' trucks are making a totally fine choice. Addressing these significant issues and the 2013 F150 recalls is not worth risking your life.