Honda is a byword for reliability if you ask any automotive expert. Most Honda vehicles are known to last years and years of abuse, just like Toyotas. So, a sensible little crossover from the reliable brand is a no-brainer, right? That is where Honda HRV problems may twist your opinion.
But before we jump to conclusions and point fingers at this little crossover, let us study the whole case in detail. Honda employs the HRV to carve out a space for the brand in the sub-compact category.
History Of The Honda HRV (And Its Problems)
The Honda HRV is a staple member of Honda's US portfolio since 2016. But the little crossover has been around since 1998 in some foreign markets. So, when we talk about the Honda HRV problems, the years that they apply to are 2017, 2017, 2018, 2019, 2020, and 2021.
We did not receive the first-generation Honda HRV, which was exclusive for Japan, Europe, and some Asia-Pacific markets. The Honda HRV we see on our roads are all second-generation models, which were launched in other markets in 2013. But our roads got a taste of that only in 2016. This generation is called the Honda Vezel in its homeland.
Honda has shown off a third-generation model recently but that will also be exclusive to Japan and some other foreign markets. USA will receive a different model that is "designed to meet the distinct needs of U.S. customers."
First Generation (1998-2006)
This is a vehicle that we did not get. The Honda HRV problems we have do not apply to this generation of this crossover. Yet, it is advantageous to learn where the roots of this sensible vehicle come from.
The first-gen HRV was debuted in Japan after a reveal in the 1997 Tokyo Motor Show. Honda marketed it exclusively through Honda's youth-oriented Verno dealership network to entice new buyers.
The first-gen HRV was offered in three-door and five-door configurations, and front-wheel-drive & all-wheel-drive variants.
Second Generation (2013-present)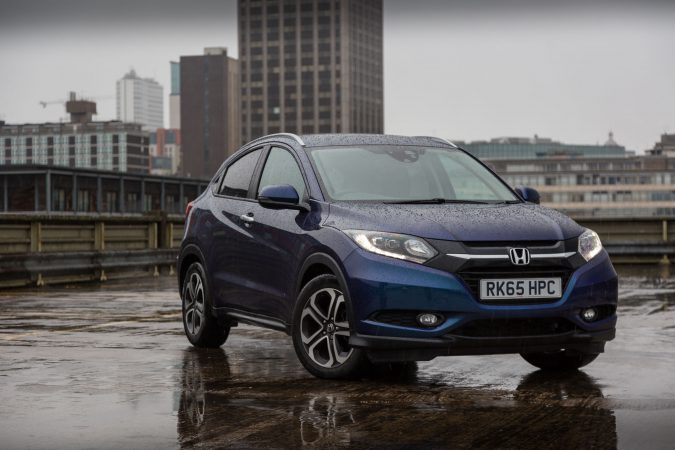 This is the most important generation of the HRV for US customers. All Honda HRV problems we list down are connected to this vehicle.
This new generation was first unveiled at the 2013 North American International Auto Show. With the underpinnings from the Honda Fit (it's a good idea to understand beforehand the best year for Honda Fit) and Honda City. This is the generation from which the Vezel name was revealed for the Japanese market.
The HRV is slotted in the convenient spot under the CR-V and the Pilot in Honda's SUV lineup. This gave Honda a worthy contender for the market after their quirky Element was phased out.
The Honda HRV was launched in the USA only in 2015 as a 2016 model, 2 years after its global reveal. At launch, the HRV sported a 1.8-liter i-VTEC four-cylinder engine shared with the Civic. This motor could churn out 138 hp and 127 lb.-ft of torque. You can get this engine mated either to a six-speed manual transmission or a Continuously Variable Transmission (CVT).
A sensible vehicle like the HRV is supposed to have good fuel economy ratings. The fuel economy ratings for the front-wheel-drive CVT model are 28 mpg in the city and 35 mpg on the highway. Not the best but good enough for a vehicle of its class. Opting for the all-wheel-drive model drops it down to 27 and 32 mpg respectively.
Facelifts
The second-gen Honda HRV was facelifted once till today. The facelift came in 2019 when it gained full LED headlamps from the Civic Touring. The full LED headlamps were available only on the Touring trim of the HRV. The lower trims got a new set of LED projector headlamps.
Honda's active driver assistance suite, Honda Sensing, was made standard on all variants from EX and above, as a part of this refresh. More tech was also squeezed into the cabin. This included a new head unit that came with a proper volume control knob instead of the heavily criticized volume slider. This unit also brought in Android Auto and Apple CarPlay.
As a part of this facelift, a rejig happened in the configurations as well. The manual transmission was dropped off the spec options. But Honda updated the CVT, as well as an all-wheel-drive system. They expanded the variant lineup with two new trims, Sport and Touring.
Third Generation (2021-Present)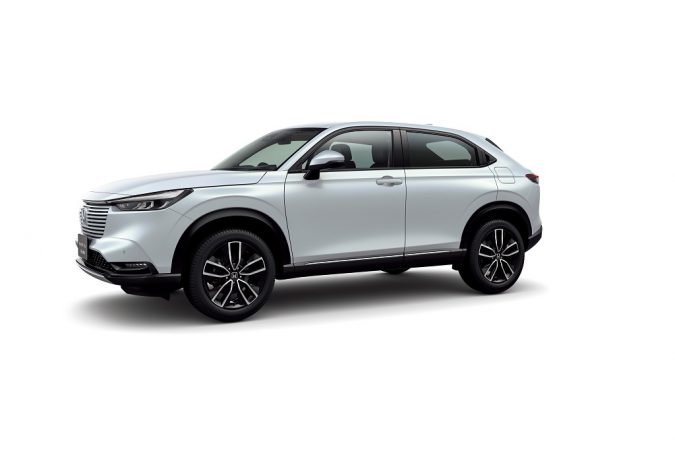 Yet another HRV generation that America will not get. The latest iteration of the HRV or Honda Vezel is exclusive for Japan and Europe. In its home market, the Vezel gets a 1.5-liter 116 hp engine in the base models. Jumping to the higher trims, you can have a 129 hp hybrid powertrain. In Europe, the hybrid is the only powertrain option available.

But this generation will not be the same when it comes to the United States. Honda says that the third generation HRV will be a completely different offering for the US. So, in our list of Honda HRV problems, the second-generation model is all we focus on.
The second-generation (first-generation in the US) Honda HRV is a highly sensible option for anyone looking for a family crossover. With the reliable Honda badge on it, it was not supposed to go wrong. But the Honda HRV problems come into the picture and ruin it for some of them. But are they that grave that you should not even consider buying the HRV? Is the Honda HRV that bad a vehicle? We will find out in the coming section of Honda HRV problems.
Honda HRV Problems
Within the short time since it was launched, the HRV has racked up quite a list of issues and recalls. But note that it is mostly the models from the seeding phase that had the issues. The 2016 Honda HRV in particular is a name that pops up quite often in this list. But, as the HRV moved into its later years, the issues and recalls and tapered out.
Loose Window Gaskets
How much do you like water on your seats? Of course, you do not. Honda HRV problems cannot get any more irritating than this during your day-in-day-out usage of the car. One of the most common issues that the users report is the loose window gasket.
The very rubber beading that keeps your window shut, weather-tight, and theft-proof can go loose or come off. When you roll up the window, it can dislodge itself, leaving a not-so-tight seal. Leave that car in the rain or hail, you are not going to like how the interior looks after that. Or even worse, how about a car wash?
One owner report that once you take the vehicle to a dealership, they simply pop it back in. Calling that a fix is deceptive as the gasket pops right out after a while. The owner, fortunately, could get them to order a new part. It may take more than one replacement to finally get rid of this issue though.
Even if it is not an expensive fix, these little Honda HRV problems can be a pain to live with. Especially when it happens to your new car, the frustration is unimaginable. A couple of owners say that the issue cropped up in 3,400-miles old vehicles. Not something that they may have expected when they bought a shiny new Honda.
Poor Paint Quality

Yet another one of the commonly reported Honda HRV problems is the shoddy paint quality. Most complaints came for the 2016 Honda HRV, the most notorious of all model years. Of all its issues, poor paint quality came in second, in the total number of complaints.
The paint of the Honda HRV is prone to several unfavorable situations. Some owners report it bubbling up and peeling off. Some others notice that the paint scratches easily, thus providing no protection to the vehicle. Yet another issue is the development of rusts spots and bumps below the paint coat.
Honda has not announced any recalls on this. According to carcomplaints.com, many customers face this issue quite early in the life of their vehicle. This is not acceptable by any means. Though they say that they will contact Honda and push them for a repair from the manufacturer's end, we are not sure if that has happened. Some dealerships did admit that it was a Honda problem, so that is a good sign. But some others dismissed the issue, citing bird droppings as a possible cause.
If a resolution is generated by the manufacturer, the owners may be looking at repair bills that can span from a few hundred bucks to a few thousand bucks, depending on the area that needs painting.
Uncomfortable Seats
This may not look like a problem at the first glance. Many cars have uncomfortable seats. Some have hard cushions, some lack thigh support and some others may not be reclined enough. These are not grave enough to be considered a problem.
But this becomes one of the Honda HRV problems when the seats are known to create health issues. The ergonomics of the HRV seats' design is so messed up to turn a static part of the vehicle into one of the Honda HRV problems.
Some owners who use the HRV report that they suffer from lower back issues and headaches because of the faulty seat design. On top of the spine and hip pain, and owner suffered even from a pinched nerve in her arm. Others experience numbness in their hand, leg, and face. This is not favorable, especially if you intend to use your crossover for long-distance trips a lot.
The owners of the HRV mention that, even after adjusting the seats several times, they could not find proper comfort. The most complained about the part on the seat is the poorly designed lumbar support (which could be improved with a lumbar support cushion for car). Fingers have been pointed at the inappropriately angled head restraints as well.
If you are in the market for a used HRV, it is a good idea to check the seats before you buy. Some owners have already replaced their headrests, so it is always better to keep them in mind.
Unpredictable Throttle Response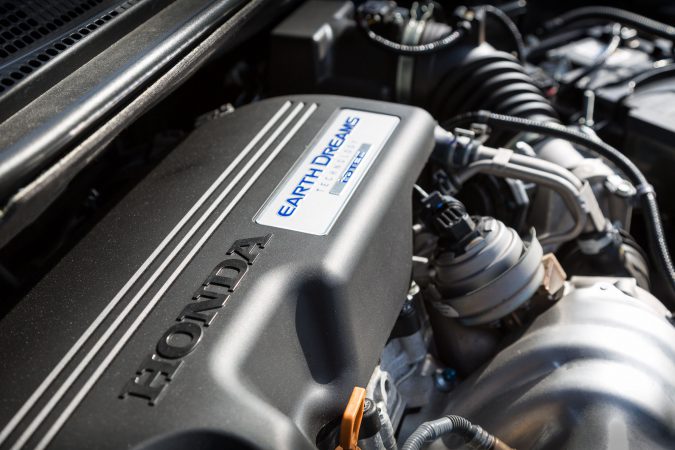 This is one of the Honda HRV problems that can easily lead to an accident. Owners of the HRV report two separate issues with the throttle response of the crossover. Both sit on opposite poles and produce two extremely unfavorable results but stem out of an improper throttle.
The first issue that owners report is that despite giving the accelerator pedal a light touch, the vehicle jumps ahead. The initial leap happens as if the pedal is pressed all the way down. This can be scary while you try to pull out of a parking or when in stop-and-go traffic. An easy recipe for crashes.
The second issue is exactly the opposite. When the driver applies more throttle input while on a highway, the HRV may not accelerate at all. Instead, it may just lose power and start slowing down. On a high-speed expressway, this is yet another recipe for disaster, this time, a serious one. This increases the chance of some vehicle tail-ending you.
Honda HRV problems, or any other car problems, can be a headache but this one is specifically a hazard. The fix can be anywhere from a simple ECU software update to the replacement of an expensive component. The costs will vary according to the same as well.
Automatic Braking System Stopping
Honda HRV problems include an issue that comes out of a sincere effort to better safety. Some Honda HRVs are fitted with autonomous braking systems, which is an amazing technology that can increase safety. But with advanced technology, comes an unwanted risk of this failing.
Several customers report that their HRV's automatic emergency braking system applies the brakes without any rhyme or reason. This means that when you are driving on the highway, the sensors may wrongly pick up some signals, and mistake that there is a vehicle stopping in front of us. This input can trigger a reaction, the ultimate result of which is that the automatic braking system applies the brakes.
Applying sudden brakes on a road, especially on a highway, is reserved for emergency situations. With the vehicles behind you moving at standard highway speeds, sudden braking can create the risk of a severe collision.
Soy Wires Eaten By Rats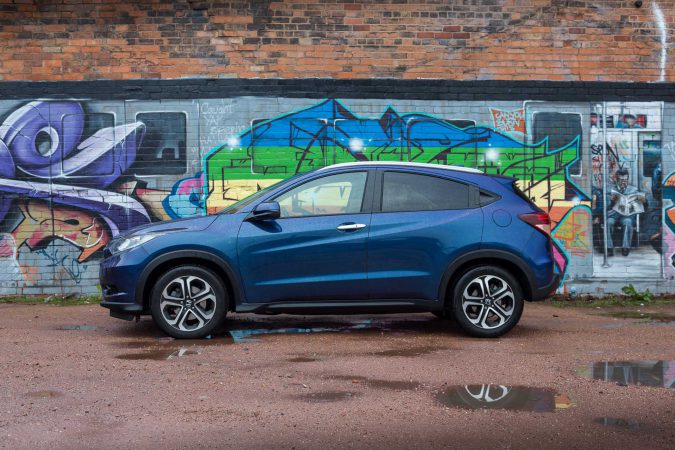 Well, this is an issue that is plaguing many modern cars. It is one of the Honda HRV problems, but it is not exclusive to it. Since 2000, many manufacturers started using a soy-based compound for insulating the wiring. As we explained in our Subaru Crosstrek story, this turned most cars into a happy meal for the resident rodents.
Rats, mice, and other vermin chew through these wires like it is breakfast. The owners of the vehicle will end up with completely damaged wiring. The only solution to this issue is to replace the wiring.
A customer reports that Honda does not cover the costs associated with it, nor is it covered under the warranty. With a massive bill in hand and your own wallet to handle it, it may not be the right idea.
The customer also alleges that Honda does not cover the wiring with a repellent that they themselves sell unless you buy it. So, if you are looking for a crossover and do not want to fall into the trap of the Honda HRV problems, open the hood and check for torn wires. There are some basic prevention techniques for this issue as well.
Recalls Triggered By Honda HRV Problems
Some of the Honda HRV problems were solved mostly at the dealer end or the customer end. But some others happened in large numbers that Honda could not ignore. Hence, they launched recall campaigns to get them alleviated. Let us have a look at these Honda HRV problems that stirred up recalls.
Honda HRV Failure Of The Fuel Pump
The fuel pump is a key element of your car's fuel system. An improperly functioning fuel pump can mean that your vehicle may not perform the way it supposed to be.  The fuel pump modules in a number of 2018 and 2019 Honda HRVs were found to have defective impellers.
The impeller is made with low-density material. When they are exposed to production solvent drying, over time they can develop cracks. Fuel can get absorbed through these cracks, and ultimately deform the impeller. The rest is obvious.
With this impeller design, the chances of the fuel pump failing are high. This can pose the threat of fuel not flowing into the engine, ultimately stalling the engine. If this happens while driving, it can easily end up in an accident. On the other side, the failure of the pump may leave you unable to start the vehicle. This can also be an irritant but at least it is not a safety hazard.
But HRV owners are not alone in this dilemma though. Honda has used the same fuel pump design in several other models. These include the 2018-2019 Accord, Civic Hatchback, Civic Type-R, 2019-2020 Honda Insight, and 2019 Honda Fit. The NHTSA campaign number for this recall is 20V314000.
Faulty Honda HRV Rear Brake Caliper Coating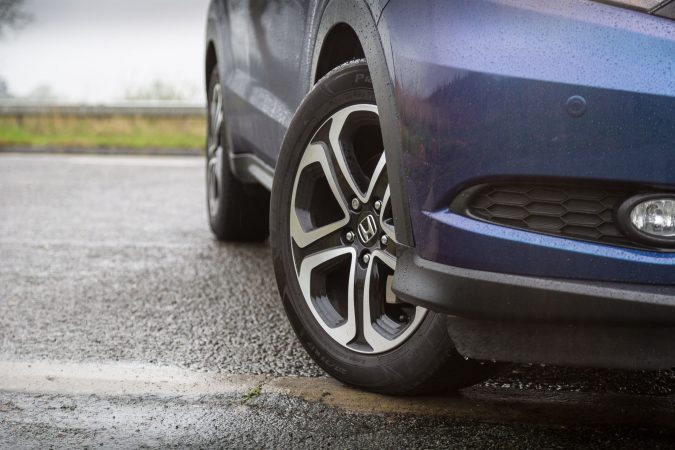 How can the coating on a rear caliper impede the braking efficiency of your vehicle? More than what we can imagine. That is what this recall shows. This is a recall that affected Honda HRVs from 2016 till 2019, along with a couple of other Honda and Acura vehicles.
The rear brake caliper piston comes with a coating in these vehicles. But due to some manufacturing error, the coating contains more hydrogen content than what is favorable. This excess hydrogen can leak into the brake fluid, dissipating from the piston surface right after the vehicle's first use.
This additional hydrogen pumped into the brake fluid can cause issues during braking. It can interfere with the braking system and reduce the braking pressure that goes into the brake pads. This can leave your vehicle unable to produce the right amount of braking force to evade accidents. Thankfully, no accidents have been reported to date due to this problem.
The repair procedure for this issue began in December 2018. So, if you have a used Honda HRV on your radar, make sure that this recall procedure is done already. Apart from HRVs, other Honda and Acura models are also included. This list contains vehicles like the 2017 – 2019 Acura MDX, 2018-2019 Honda Odyssey.
With these models, the total number of vehicles recalled climbs to 65,000. So, it is worth noting, if you are planning to buy any of these Honda or Acura vehicles. The NHTSA campaign number for this recall is 18V777000.
Missing Tire Placard On The Honda HRV
This is not one of the Honda HRV problems. Heck, it is not even a problem. But Honda had to recall several HRVs as they were missing a label. This is a label that informs about the tire and loading information. Though these details are just a Google search away, it is required by the law of the land. Hence, Honda recalled these 2016 Honda HRVs. Nothing to worry about here.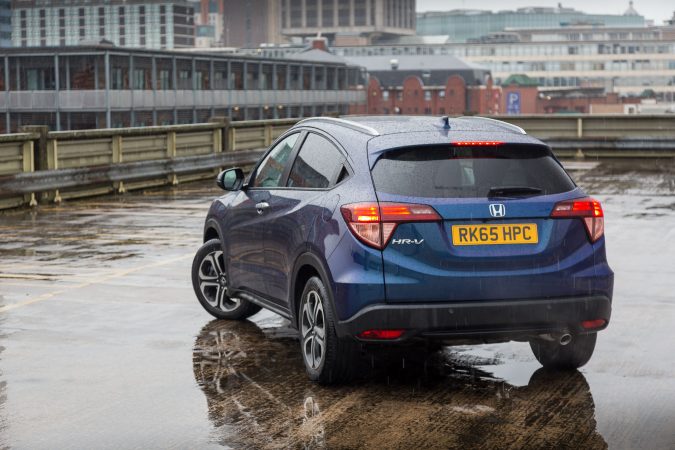 Common Problems and Reliability of Honda HR-V
Honda HR-V is a subcompact SUV, and one of Honda's offerings that has sold nearly 500,000 units since its introduction in 2015.
Reliability of a vehicle depends on how it is developed and manufactured, as well as the owner's maintenance schedule, driving habits, and climate.
Regular maintenance, including oil changes (to learn more, check out our guide on why the check engine light comes on after an oil change), tire rotation, and fuel system cleaners, as well as keeping the vehicle clean, can increase the life expectancy of the car.
Honda and Toyota have cultures of reliability and longevity, which are reflected in their vehicles' longevity and the reputation they have earned for decades.
The Honda HR-V has had some reported problems and issues, including poor paint quality, accelerator issues, and loose window gaskets.
The National Highway Traffic Safety Administration (NHTSA) reported the Honda HR-V's issues, which range from none to fuel pump failure, coating on rear brake caliper pistons, and missing tire placard.
Repair costs for common Honda HR-V issues, such as poor paint quality, can cost upwards of thousands of dollars, depending on how much of the car needs to be repainted.
The JD Power Consumer Reliability Score for the Honda HR-V has been relatively consistent, with a rating ranging from 76 to 81 out of 100.
The Honda HR-V is powered by a 1.8-liter four-cylinder engine that produces 141 horsepower and 127 pound-feet of torque, making it adequate for day-to-day driving.
The Honda CR-V is a larger medium-sized SUV, while the HR-V is a compact SUV, and the choice between the two depends on the customer's needs.
So, Why Buy a Honda HRV Given Its Problems?
If you are intimidated by the list of Honda HRV problems, we ensure you, this cloud has a silver lining. Honda HRV comes from a brand known for making absolute tanks that can last the test of time. Hondas are acknowledged, praised, and loved widely for this bullet-proof reliability.
When a sensible little crossover from such an established stable came around, everyone expected it to be similarly reliable. But that is where the Honda HRV problems came in and turned the tables. Many customers who trusted the Honda badge, lost that trust, thanks to these issues.
But Honda being Honda, has worked on the HRV over the years and it shows. The later models, especially the 2020 and 2021 models are known to have fewer issues. These model years have no recalls as well. After the crazy run by the infamous 2016 HRV, it shows that Honda did go back to the drawing board.
So, your trust in the Honda badge is pushing you to pay for one in the used car market, worry not. You will not end up with a lemon if you look really carefully. Choose the later model years and check for complete service history. Open the hood and check for evidence of rodents having a party. If all looks good, it can be a safe bet.