This article was recently reviewed by car expert Paul Hadley to ensure it is as accurate and helpful as possible.
The 2010 Chevy Traverse made quite a wave when it landed on the market, but later on, the story changed. People know the Chevy Traverse, especially the present models, as a midsize SUV that is versatile and affordable. However, the 2010 Chevy Traverse problems gave it a different narrative because of the series of issues that users complained about.
2010 Chevy Traverse problems range from various engine issues to brake failure, and even problems with the transmission causing the vehicle to stall. In addition to these, many people have reported that the car's air conditioning systems have failed as well. Not all the problems are severe, and that's why some users don't notice them; while some cases are annoying, others are detrimental to life, and some are very expensive to repair or replace.
If you are planning to buy a 2010 Chevy Traverse, you might be wondering what its problems are, its features, its best years, and even the years you should avoid. In this article, we have explored everything about the 2010 Chevy Traverse and we bring to you all that you should know about the 2010 Chevy Traverse.
2010 Chevy Traverse
The 2010 Chevy Traverse has a lot in common with the GMC Acadia, and it has an excellent fuel economy compared to other cars in its class because of its direct-injection 3.6-liter V-6 engine. The styling of the 2010 Chevy Traverse does not appeal to every user, but it is simple and charming.
If you are considering downsizing your full-size truck or SUV, you should check the 2010 Chevy. The 3.6-liter V-6 engine with the 2010 Chevy Traverse produced 288 horsepower and 270 pound-feet of torque if your 2010 Chevy model comes with dual exhaust. If your 2010 Chevy traverse comes with a single exhaust, the engine will produce 281 horsepower and 266 pound-feet of torque.
In terms of acceleration, the 2010 Chevy Traverse has an average performance but is not too slow. Its fuel economy is second to none as it has a score of 17/24 mpg (front-wheel drive) and 16/23 (all-wheel drive). It achieved this fit because of the vehicle's outstanding six-speed automatic transmission that switches between gears effectively and smoothly.
All models of the 2010 Chevy Traverse have independent suspension and StabiliTrak stability control. Wheels are sized at 17, 18, and 20 inches. It has sharp handling, quick steering response, and body roll. Also, the 2010 Chevy Traverse does well on roads with many potholes.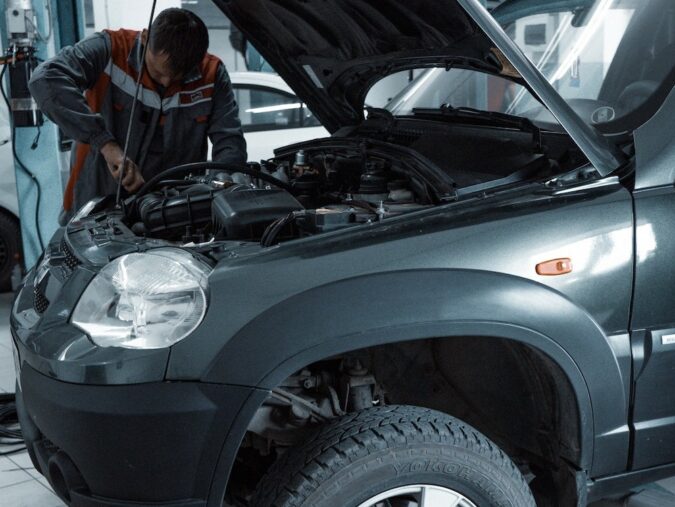 Chevy Traverse Reliability
The Chevy Traverse has an average or low-reliability score, making it one of the least reliable SUVs in the industry. Chevy Traverse had many recalls and complaints from users and mechanics; one of the common issues was the engine failure; this and several other issues are what affect the reliability score of Chevy Traverse.
2010 Chevy Traverse Common Problems
The 2010 Chevy Traverse has been around for over a decade, and while it had some positive reviews, it had several negatives that overshadowed the positives. Below are the common problems:
Transmission issues
Steering problems
Engine problems
Faulty AC
Malfunctioning heater
Steering wheel issues
Inappropriate speed
2010 Chevy Traverse Transmission Problems
Users complained about transmission fluid leaks, forcing them to change it sooner than expected. 2010 Chevy Traverse makes a grinding sound whenever users swap gears, and this issue occurs sooner than expected. Also, users complained about the strange smells, which shows that the transmission fluid is burning.
Also, the delayed gear change is another sign of a transmission issue in the 2010 Chevy Traverse. After some time, users complained that the Chevy Traverse transmission warning light is always ON even when they try to switch it off. Some users complained that there is low fluid in their Chevy transmission, while others complained of a lack of 3rd or 4th gear.
Some other users complained of lack of 1st or second gear, dragging clutch, gears slipping, and so on. The 2010 Chevy Traverse transmission issues include torque converter issues, valve body issues, unresponsive transmission, etc.
2010 Chevy Traverse Air Conditioning Problems
Another issue common with the 2010 Chevy Traverse is the air conditioning issue. Users have complained that sometimes the AC stops blowing sooner than expected or is not blowing enough right from the start. There are several reasons why this may be happening;
2010 Chevy Traverse Problems: #1. Lack Of Refrigerant
If your 2010 Chevy Traverse AC is not working well, it may be because there is no refrigerant. After all, your AC has been leaking. Some 2010 Chevy Traverse AC will not work effectively until there is adequate refrigerant. Instead of getting some coolant and using the AC just like that, you should return to your authorized Chevy dealer for repairs.
2010 Chevy Traverse Problems: #2. Bad Condenser
Several users have complained about the issue of a bad condenser on their 2010 Chevy Traverse AC. The condenser gets damaged or clogged up quickly, affecting the AC.
2010 Chevy Traverse Problems: #3. Blower Motor
If you notice that your 2010 Chevy Traverse AC is not working well, it means the blower motor is faulty; This has been one of the main complaints people make about this vehicle.
2010 Chevy Traverse Problems: #4. Blend Door
Users have also complained that the blend door that controls the amount of air and heat that enters the cabin in a 2010 Chevy Travers does not function well.
2010 Chevy Traverse Power Steering Problems
Another common issue with the 2010 Chevy Traverse is the power steering issues. Users have complained that it gets to a time when the power steering becomes hard to turn, making driving very difficult. Since this issue is familiar, you need to know about it before purchasing a 2010 Chevy Traverse.
Whenever you notice that your steering wheel is too stiff, the problem comes from the power steering system. The primary function of the power steering system is to make turning easy whenever you use the wheel.
A malfunctioning power steering system will make it difficult for you to turn your car because the steering wheel has too much force, which you won't be able to control by yourself. The fluid from the power steering creates pressure against the wheel when you turn it; the pressure forces the wheel to turn and makes it easy for you to turn your steering.
If your power steering system is malfunctioning, it may be because;
The power steering fluid is inadequate
The power steering is faulty or damaged
The steering rack is damaged
Or there is low pressure in your tires
To avoid further issues, get in touch with your authorized dealer to help you fix this.
2010 Chevy Traverse Engine Problems
Some users of the 2010 Chevy Traverse have complained that their car engine suddenly stops working while they are on a trip. The engine issue used to arise after a specific mileage, and repairing or replacing it is very expensive. Engine problems with the 2010 Chevy Traverse always lead to excessive fuel consumption that further causes it to perform below expectation.
To replace the engine can cost about $5000, which is a lot of money. The engine problems in this year's model also cause spark plug failures when the vehicle reaches around 50,000 miles. To repair this, you will pay about $360. Another engine problem is the faulty timing chains that arise at about 100,000 miles. Fixing this can cost you about $3000.
People complain a lot about how often these issues occur and the repair and replacement costs.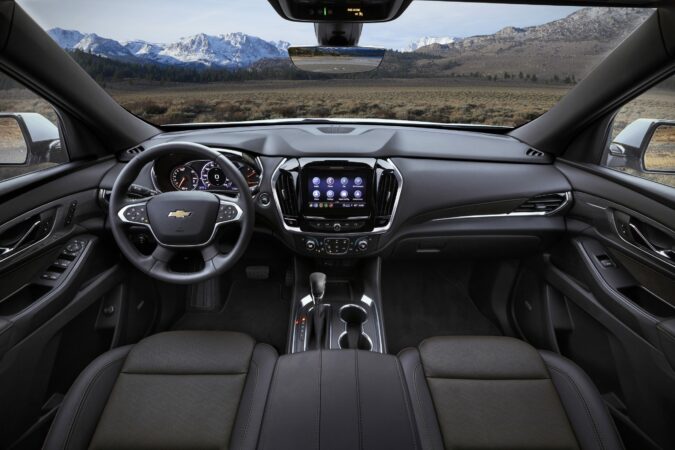 2010 Chevy Traverse Starting Problems
Many customers have complained that their 2010 Chevy Traverse refuses or takes a long time to start when it reaches a particular mileage, possibly due to a starter circuit problem. If your 2010 Chevy Traverse is not starting as it should be, your engine coolant temperature sensor is faulty, the spark plugs have worn out, or there is inadequate fuel delivery.
Another reason your 2010 Chevy Traverse is not starting is that you have a dirty fuel injector, you are using old gasoline, your car's air control valve is faulty, or there is poor engine compression. Your car won't start if your battery is weak, there is corrosion on the battery, your key fob battery is invalid (and you need to worry about changing batteries in the key fob), or the starter motor is broken.
Starting problem is common to most 2010 Chevy Traverse, and knowing the cause and how to sort it out will go a long way. Your car may refuse to start or start slowly if you have a defective alternator, clogged fuel filter, fuel pump failure, malfunctioning fuse, or rodent damage.
2010 Chevy Traverse Stabilitrak/ Traction Control Problems
One of the common issues with most 2010 Chevy Traverse is the Stabilitrak issues. Stabilitrak is one of the essential safety features in all SUV cars, including the 2010 Chevy Traverse. Manufacturers designed the StabiliTrak to prevent accidents and give you maximum control over your vehicle.
The system works by ensuring that your car effectively responds to your instructions during an emergency. Stabilitrak uses specific data to apply a brake, reduce engine power, etc., to ensure that your vehicle returns in the right direction.
Stabilitrak functions during emergencies only, and if yours is not working well, these are the symptoms you should look out for;
Service StabiliTrak warning light
Cruise control
Traction control is not working
If one or all of your wheel speed sensors is out, your StabiliTrak will not function well. Look out for issues like this in your 2010 Chevy Traverse.
Chevy Traverse Years To Avoid
If you want to purchase a Chevy Traverse vehicle, you need to avoid the ones produced in the years:
2010
2009
2012
2015
2018
2011
Chevy Traverse hit the market in 2008 and has been serving people with quality since its launch. Over the years, different models have come and gone; some came with several significant upgrades while some font. If you are wondering which Chevy Traverse year to avoid, you are in the right place.
Choosing the best years will make you enjoy your car while selecting the worst years will frustrate you. The years listed above are some of the worst for the Chevy Traverse, but why is that so? First of all, the cars produced within these years have several complaints ranging from
Engine problems
Steering problems
Excessive oil consumption
Unusual brake noise
Transmission issues
Knowing all of these will guide you to make the best choice.
2010 Chevy Traverse Problems: #1. Engine Problems
The Chevy Traverse produced in 2010 and 2011 has the most engine complaints from users. Users complained about engine failure, which resulted in high-cost repair and maintenance. The engine issues further caused reduced engine power, engine light malfunction, and stalling engine while driving.
2010 Chevy Traverse Problems: #2. Steering Issues
The Chevy Traverse produced In 2011 had the highest steering issues, and it got the most user complaints. The power steering system acts up regularly, forcing users to replace it at a high cost. Other steering issues include noisy steering, power steering fluid leak, and loose steering pump. All these issues are expensive to repair or replace.
2010 Chevy Traverse Problems: #3. Excessive Oil Consumption
The 2010 and 2011 Chevy Traverse had a lot of complaints about excessive oil consumption. Users complained that the vehicle uses more fuel than expected, leading to a total car breakdown. Any form of damage caused by this issue is always expensive to repair.  All these issues are why you should avoid Chevy Traverse in the years listed above.
Best Year For Chevy Traverse
When looking to buy a Chevy Traverse vehicle, you should research the best years to buy so that you can make the right purchase on a car that you will use for an extended period. According to several reviews, the best years for the Chevy Traverse include:
2019
2020
2021
2017
2016
2013
2014
Most models of Chevy Traverse that came into the market after 2013 will be a good pick and serve you well for a long time. The recent models are reliable, comfortable, and easy to use.
Facts about the 2010 Chevrolet Traverse:
The 2010 Traverse has reliability issues, and owner reviews complain about engine failures, electrical problems, and a cramped cabin.
The 2010 Traverse is not a good option as a used SUV due to severe problems such as engine failures, worn-out power steering systems, and air conditioning issues.
The most common problem in the 2010 Traverse is engine failure at around 100,000 miles, and replacing the entire engine costs around $6,500.
Power steering system problems are also common and typically require a replacement cost of about $1,500.
The Traverse has 5 recalls, but none of them cover anything related to serious mechanical issues.
A properly maintained 2010 Chevy Traverse can last around 150,000 miles, and regular annual maintenance costs are expensive, at $776 per year.
The Traverse is smaller than some rivals, like the Chevy Suburban or Toyota Sequoia, but cargo space is good with up to 116.4 cubic feet with all the seats folded flat.
The only engine found in the Traverse is the powerful 3.6L V6, which makes 288 horsepower and can tow up to 5,400 pounds when properly equipped.
Kelley Blue Book values range from $7,256 – 8,809, making the Traverse about $3,500 cheaper than a Nissan Armada or Ford Expedition.
The Traverse has three models available: LS (entry-level), LT (midrange), and LTZ (flagship model).
Frequently Asked Questions On 2010 Chevy Traverse Problems
Here are some popular FAQs:
What Problems Do Chevy Traverse Have
The Chevy Traverse has vehicle braking system issues, such as a loud noise whenever users apply the brake. Several users have complained that their Chevy Traverse brakes begin to have problems even before driving 100 miles. The 2015 Chevy Traverse came with a better engine but had several other issues. It had problems such as faulty Stabilitrak/traction control, faulty ESC system, steering issues, and several electrical problems. Many users complained that their vehicle got burned because of short circuits, and this triggered a recall of over 31000. The 2012 and 2011 Chevy Traverse had engine problems, timing chain issues, brake issues, and faulty ESC. Engine issues and steering problems are common with the 2010 Chevy Traverse. The engine shuts down at a mileage. It also had AC problems. The first model had several issues, but the most common was engine failure and power steering issues.
Is Chevy Traverse A Good Car
The Chevy Traverse is a good midsize SUV car with a beautiful and spacious interior for passengers. It offers a comfortable ride, and the V6 engine that came with it enables proper acceleration. Chevy Traverse has a user-friendly infotainment system and a series of great features.
Are Chevy Traverse Reliable
The Chevy Traverse has a reliability score of 3 out of 5 and is ranked 22nd out of 26 midsize SUVs. To repair your Chevy Traverse, you will spend about $656 annually if it generates any issues. It has average ownership costs, it doesn't create problems quickly, but when it does, the issues are always severe and expensive to fix.
How Long Is A Chevy Traverse
A chevy traverse has a wheelbase of 120.9 inches; it's 204.3 long, 78.6 inches wide, and 70.7 inches high. The Chevy Traverse is a midsize crossover SUV that offers seating for up to eight people. Its design is similar to the GMC Acadia and Buick Enclave.
How Much Is a 2010 Chevy Traverse Worth
A 2010 Chevy Traverse cost about $2,390 – $8,739. It comes in three different trim levels: LS, LT, and LTZ. The LS is the base model and is the least expensive option. The LTZ trim level has standard features, including leather seating and chrome wheels.
What Is The Cargo Space Of A Chevy Traverse
The Chevy Traverse has 23 cubic feet of cargo space at the back of the third-row seats, which is wide enough to hold luggage. Also, the seats fold to create 57.8 cubic feet of space at the back of the second row. Additionally, there are 98.2 cubic feet of space when you fold all the rear seats, which is a lot of room to hold furniture, home supplies, and so on.
How Many Passengers Can A Chevy Traverse Accommodate
The Chevy Traverse has three rows with eight seats. You may customize the seats how you want, but a standard Chevy seat offers excellent comfort for both driver and passenger. You can move and stretch your legs whenever you want inside your vehicle. The third row has space for adults but is more comfortable for kids.
What Are The Best Years Of Chevy Traverse
The Chevy Traverse of 2013 and some other latest models are the best. Also, many brands of the second generation are good and reliable. Some earlier models will serve you well, but most of them come with several issues which are not easy to fix. The 2013 Chevy Traverse is the best because it came with several upgrades, such as a new grille design, a new front fascia, e revamped liftgate, and so on.
Does The Chevy Traverse Have Transmission Issues
Chevy Traverse has some issues like every other vehicle, and a transmission problem is one of them. Some models have this issue more than others; for instance, the 2016 Chevy Traverse had many problems with a broken 35R clutch wave plate, which is always inside the transmission; this issue made it very difficult to use the reverse gear.
Is It Worth Buying A Chevy Traverse
When you buy a Chevy Traverse, you will enjoy your money through a comfortable ride if you choose the right one. The second-generation(2018 – now) will serve you well since almost all the issues people complained about in the first generation have been resolved. Second-generation Chevy Traverse will give you an outstanding user experience. Also, the Chevy Traverse is a spacious, stunning, and versatile vehicle both on the road and off-road, making it a utility vehicle you can use for several activities. Additionally, the Chevy Traverse was once at a best-selling level and didn't get there by accident. It is affordable and easy to maintain.
Is The Chevy Traverse Suitable For Off-Road Activities
Initially, manufacturers did not design the Chevy Traverse for off-road activities, but it can handle wet, snowy, or uneven terrain. It has an all-wheel functionality and a traction mode that makes handling easy during difficult driving situations.
How Many Miles Can A Chevy Traverse Last
A Chevy Traverse can last more than 100,000 miles if you properly maintain it. The vehicle can last much longer than this if you follow the maintenance routine effectively. Change the oil and fluid as when due, do a periodic inspection and fix issues that arise before it gets out of hand.
How Much Does The Chevy Traverse Weigh
Most Chevy Traverse weigh around 4,400 pounds, more than two tons. For the weight of a Chevy Traverse, we will need to consider the trim level and the model year.  Traverse with higher performance engines will weigh much more than this.
Does The Chevy Traverse Have Adaptive Cruise Control
Some second-generation Chevy Traverse models come with adaptive cruise control and several other tech features such as a rearview camera, automatic emergency braking, and active lane control. The feature maintains a selected distance between your vehicle and the one in front of you.
Conclusion On 2010 Chevy Traverse Problems
Chevy Traverse is a good midsize SUV and has launched several quality vehicles over the years. 2010 Chevy Traverse problems include a fault-prone transmission, problems with the electrical system, and issues with the battery. Apart from these problems, they have beautiful features that make them desirable for most car lovers.
If you are looking to buy a Chevy Traverse, do your research well and consider what you plan to use the car for. You should also look at the problems we have outlined as they are issues you will possibly face. After doing your due diligence, you should choose the best one to get a pleasant experience while using your car.