The Nissan Rogue is a compact crossover SUV from Nissan which is presently the brand's best-selling car in the country. However, some model years of the Rogue are plagued with issues. Our primary focus is on the common 2016 Nissan Rogue problems as this particular year is notorious for various issues. To ensure that you only get the best models, should this be one of the Nissan Rogue years to avoid.
A Nissan Rogue can be a great car for you and your family to buy when it's in top condition. But not every model has been constructed to survive, so it's crucial to know which to watch out for. In this guide on the 2016 Nissan Rogue problems, we will expose those models while also revealing the best and most reliable years of the Rogue.

Nissan Rogue
The Nissan Rogue, which made its premiere in October 2007, had a significant impact on consumers when it went on sale in 2008. This small crossover now happens to be Nissan's top seller in the US more than a decade later.
The Rogue is mostly manufactured at the Nissan Smyrna Assembly Plant in Tennessee. Now let's look into the various generations of the Rogue.
First Generation (2008-2013)
The 2008 Nissan Rogue was released with some amazing standard features as an entry-level crossover SUV. For instance, all three trim levels came standard with cruise control, air conditioning, a stereo system, power windows, doors, and locks, as well as remote keyless entry.
This vehicle has always had three trim levels as a minimum, starting with the S. Nissan gave a significant preference to safety. The Rogue came with airbags, ABS brakes, traction control, electronic brake-force distribution, and more.
Consumer's Digest recognized Nissan's first-generation SUV with the Automotive Best Buy Award for 2010 because of everything it decided to include in it. With a redesigned dash and navigation system, Nissan made some changes mid-generation to entice purchasers.
The appearance was modified and a sport-tuned exhaust was offered. Nissan also chose to add leather seats to give the vehicle a more opulent appearance.
Second Generation (2014-2020)
The second-gen Nissan Rogue had a unique model for additional passenger space when it was first introduced in 2013. This trim provided three rows so that seven could fit inside.
In 2018, Nissan made the decision to remove the third row in favor of additional luggage room and passenger legroom. Four-wheel independent suspension and electronic power-assisted steering were standard across all trims.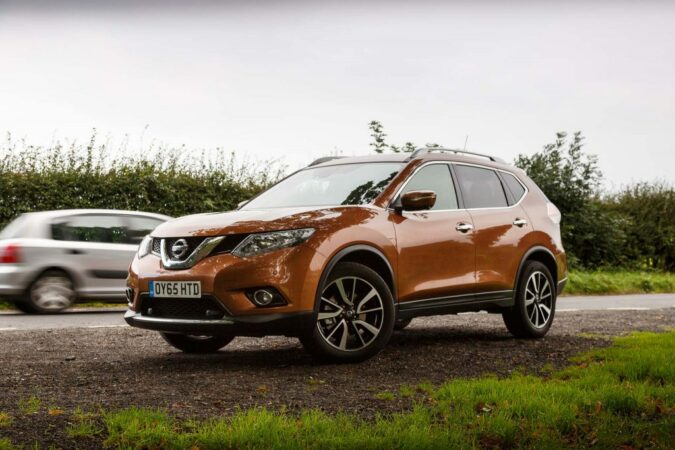 The redesigned second-gen was more elegant, and bold. Redesigned headlights and taillights, as well as a larger touchscreen for the SV model, were among the updates. The SL trim came with ProPILOT Assist. Other updated safety features included automated emergency braking, blind spot warning, and rear cross-traffic alert.
Third Generation (2021+)
With the third generation of the Rogue debuting in 2021, Nissan continued to refine the vehicle. This model had a significant makeover on a new platform. With a square front end and a boxy appearance, the appearance was also edgier. More customization choices were available with two-tone body combinations.
Semi-aniline leather and heated rear seats were available as options. Nissan made it easier and more intuitive to connect a smartphone to the touchscreen by adding Apple CarPlay and Android Auto.
The vehicle features three cutting-edge screens to keep you informed and engaged while you're on the way. The 2021 Rogue has also been selected as the Top Safety Pick+ by IIHS.
Nissan Rogue Reliability
Recent models of the Nissan Rogue have received favorable reviews in general. But customers have been more critical of prior model years. For instance, CoPilot advises against buying the 2008 through 2016 and 2018 model years. The 2013 Rogue is listed by CarComplaints.com as being the worst model ever.
The transmission has historically been faulty, thus purchasers should steer clear of these model years. Because the driver can lose control of the car as a result, there is a safety concern. Additionally, the low ratings for particular Rogue model years are partly influenced by repair costs and disappointing gas mileage when issues arise.
Other common complaints for specific model years are slow acceleration and faulty heating and air conditioning, according to CarComplaint.com. Get a reliable mechanic to look it over before you buy a used Nissan Rogue from one of these risky model years.
Nissan Rogue Years To Avoid
2008 Nissan Rogue
One major problem exists with the Nissan Rogue model from 2008, and that issue is with the sunroof. It might only be a translucent piece of glass to you, but if it were to shatter into a million pieces, it wouldn't be very pleasant. Due to this, Nissan Rogue has also been the target of numerous lawsuits.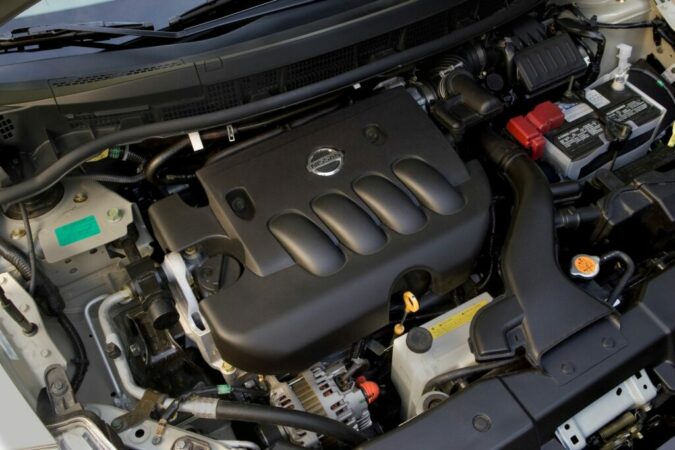 Customers stated that Nissan's sunroof was made of subpar materials. Additionally, this model's fuel gauge frequently displays an incorrect reading. Even after filling up, the fuel gauge would still show that the tank was empty.
Do check out our guide on how to fix a gas gauge if you want to learn more about troubleshooting this issue. Because of these issues, it is advised not to buy a 2008 Nissan Rogue.
2013 Nissan Rogue
People frequently enquire as to why their 2013 Nissan Rogue won't start. This is primarily due to the model's numerous engine problems. The battery occasionally drains charge and displays a low voltage. It can also be expensive to fix this.
The electrical system in this car also has the potential to cause engine failure. The cables occasionally risk developing corrosion. This model can't withstand severe weather because the internal parts are susceptible to corrosion.
If you're keen to find out more, our write-up on surface rust vs deep rust might prove insightful in understanding just how serious corrosion can be. This necessitates avoiding the 2013 Nissan Rogue model as well.
2014 Nissan Rogue
Imagine that when driving a 2014 Nissan Rogue (be mindful of the 2014 Nissan Rogue problems), your windshield cracks without initial contact or collision with any object. How dangerous would that be, especially if your entire family was traveling along? This can happen even when you're not driving in bad weather. This is possible even at low air pressure levels.
This model's brakes are a further source of concern for safety. It is dangerous to operate this particular model for commuting due to improper ABS brake installation. Additionally, the steering problems could be considered the icing on the cake.
Due to problems with the power steering, the driver frequently loses control of the vehicle. All of these give red flags to the 2014 model.
2016 Nissan Rogue
There have been six calls for the 2016 Nissan Rogue. This model has a number of problems that would be very expensive to address. The CVT gearbox is the first major problem, according to NHTSA. So, if you're wondering about the CVT transmission life expectancy or whether are CVT transmissions reliable.
The 2016 Nissan Rogue model's engine has a problem as well. It occasionally cranks and stalls, which might be an alternator problem. Fixing this issue requires opening up the entire car to repair the alternator.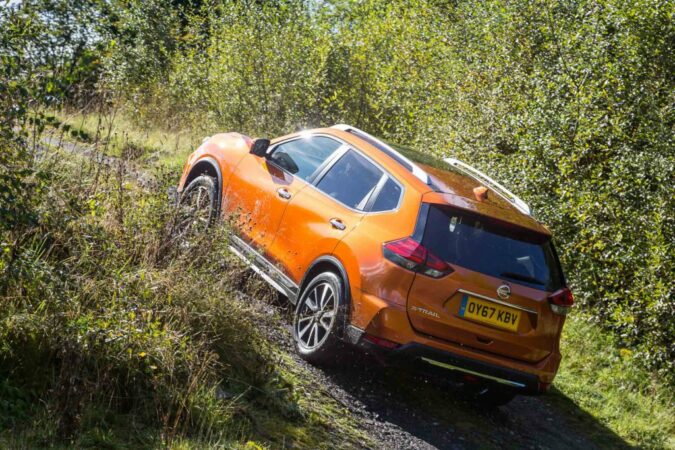 Additionally, there have been complaints of problems with this model's heating and cooling systems. Corrosion and unclean filters are the main causes of this. As a result, the car frequently uses more energy than necessary.
Given everything, you shouldn't buy a Nissan Rogue from the 2016 model year. We will cover the 2016 Rogue model in detail separately.
2019 Nissan Rogue
The 2019 Nissan Rogue has fewer serious problems than the preceding Nissan Rogue models. The transmission is where the first problem is which has a tendency to malfunction occasionally and is expensive to repair. This model has received more than two recalls. This vehicle also has a problem with its emergency braking system.
This indicates that it is not safe to drive this vehicle, especially if you are taking your family along. You'll be seriously endangering both your life and the lives of others around you. It would be advisable for you to steer clear of the 2019 Nissan Rogue in light of everything said above.
Nissan Rogue 2016
A new exterior appearance package as well as more safety technology were among the 2016 Nissan Rogue's new features. In addition to Siri Eyes Free and an improved collision avoidance system with automated braking, the SL trim also got an emergency telematics system dubbed NissanConnect Services.
According to J.D. Power, the reliability ratings of this particular model are mediocre. Compared to newer model years, there were more issues with the 2016 model. A four-star rating in government crash tests indicates that safety is above-average for a small SUV.
It also received the Top Safety Pick designation from the Insurance Institute for Highway Safety.
2016 Nissan Rogue Reviews
In its class, the 2016 Rogue was placed close to the middle by reviewers and critics. Compared to other crossovers (such as the Nissan Rogue vs Ford Edge, or the Nissan Rogue vs Subaru Forester), it has a better interior, but also more complaints.
The 2016 Rogue was a decent, reasonably priced compact SUV, but it was not the best in its class. However, over time, it started exhibiting serious issues and turned out to be a totally unreliable vehicle.
2016 Nissan Rogue Specs
2016 Nissan Rogue Engine
There was just one engine offered with the 2016 Rogue which was underpowered compared to other compact SUVs. A 2.5-liter four-cylinder engine with 170 horsepower and 175 pound-feet of torque powered the 2016 Nissan Rogue. Both a CVT automatic transmission and front-wheel drive were standard while all-wheel drive was optional.
2016 Nissan Rogue MPG
Despite being underpowered, the 2016 Rogue has good fuel efficiency delivering a combined rating of up to 28 miles per gallon. According to the EPA, front-wheel-drive vehicles will achieve a combined fuel economy of 28 mpg (26 city/33 highway), while all-wheel-drive models will get a combined fuel economy of 28 mpg (25 city/32 highway).
According to NHTSA  (National Highway Traffic Safety Administration), there have been over 300 complaints regarding the 2016 Nissan Rogue. Consumer Complaints about the 2016 Nissan Rogue's CVT gearbox, heater systems, and engine stalling account for more than half of those.
2016 Nissan Rogue Reliability
Nissan's defective CVT gearbox is to blame for the majority of the powertrain problems that 2016 Nissan Rogue customers complain about. The signs include stalling, unexpected slowing down when driving, and lack of acceleration despite increasing RPMs. The current fix for this involves replacing the gearbox.
However, Nissan has not issued a recall and does not provide the Nissan CVT transmission warranty coverage for the $3,000 repair cost. You can learn more in our write-up on the Nissan Rogue transmission recall.
Many owners complain about broken heating and cooling systems. Faulty parts can include broken fans, blower resistors, and thermostats, and would cost around $250 to fix.
The heater pumps, however, are typically to blame for heater failure. Numerous complaints have been reported about sunroofs randomly cracking, sometimes with a loud noise, and without any outside force exerted.
Numerous customers have also complained about water seeping into the 2016 Rogue's cabin. The majority of its electrical problems are caused by this. Horns blaring while the car is off and occasions where the automobile just won't turn off are common complaints among owners.
Additionally, while being driven, several warning lights come on and go off. Owners often report that the hood suddenly pops open as a result of shoddy latch design. Other than adjusting the clasp, Nissan doesn't have a good fix for this.
Suspension and steering concerns are another common category of grievances. The driving dynamics are hampered by a poor strut-bearing assembly and it'll cost around $700 to replace the bearings. Due to the steering getting locked while on the road, defective power steering failure often generates a lot of complaints.
2016 Nissan Rogue Recalls
According to NHTSA, six recalls have been issued for the 2016 Nissan Rogue due to safety hazards, improperly welded seats, issues with airbags not deploying, and issues due to corrosion.
According to the NHTSA, two recalls are due to airbags that did not deploy. The occupant of the front passenger seat is incorrectly classified. As a result, the front airbag for the passenger is deactivated and does not inflate in an accident.
Additionally, there are two recalls for seats that were improperly welded. One is for the structure of the front passenger seat. The other recall concerns the seats' recliner joints.
These may have faulty welding and could result in cracked or deformed seats. Additionally, vehicles with these flaws don't perform to the performance standards of Federal Motor Vehicle Safety Standards.
Another issue is corrosion, which is the subject of a recall over a rear liftgate that might collapse from corrosion. Pressure could suddenly release if one or both of the rear liftgate support bars corrode. If it does, there is a higher chance of injury and harm since the support bars might break off.
The most recent Nissan Rogue recall for 2016 is due to electrical contacts under the dashboard that are found to be corroding. This is a result of the driver's side footwell oozing moisture and salt content. Battery drain, power window failure, and even fire risks could result from the problem.
2016 Nissan Rogue Transmission Problems
It's not unusual for automobile faults to be isolated incidents when they do arise. Sometimes, production or off-the-line part irregularities are all that exist. But with the Nissan Rogue, expensive and even harmful transmission issues are so common.
With the expectation that these faulty transmission symptoms in the Rogue will get permanently rectified, these troublesome transmissions have recently given rise to a class-action lawsuit.
Nissan and the team in charge of developing the Rogue's transmission have been dealing with something. For almost a decade, the Nissan Rogue has been the subject of numerous complaints regarding major transmission issues.
Despite its widespread appeal, the Nissan Rogue is increasingly being notorious for its transmission problems. The 2014, 2015, and 2016 model years particularly appear to exhibit the most issues.
According to CarComplaints.com's analysis of only the official Technical Service Bulletins (TSBs), a few noteworthy issues include transmission shake, hesitancy, and a lack of power when needed. The CVT assembly must be entirely replaced in the majority of these cases, while some reprogramming efforts may also be helpful.
2016 Nissan Rogue Problems: Nissan Rogue Transmission Recall
Over 1300 complaints have been filed regarding the Nissan Rogues in the 2010s, 2011s, 2012s, and 2013. More than half are the result of powertrain issues, including loss of acceleration and transmission failure.
Older Rogues have experienced similar problems that persisted until 2017. Several consumers reported changing their CVTs to address the issue, which varied in price from $1900 to $3500 depending on the model.
We can assume then, that the CVT transmission repair cost isn't cheap, which we've covered in greater detail in our guide on the Nissan Altima CVT transmission replacement cost.
Despite the numerous reports of transmission issues, Nissan only issued an average of two recalls per year, with the exception of 2013, which only received one. In 2010, the NHTSA issued recalls for relatively simple problems like overheating batteries and electrical shorts caused by water seepage.
Additionally, there haven't been many investigations throughout that time, with the Office of Defects Investigation just conducting one inspection in 2013 that produced no unfavorable findings. The report states that the ODI concluded the inquiry after finding no safety-related defect trend.
Best Year For Nissan Rogue
Without a question, the Nissan Rogue has gained a lot of popularity thanks to some of its reliable model years. There are very few Nissan Rogue year models that haven't had a long list of complaints filed against them. There are still dependable model years of the crossover that you can rely on to keep you and your passengers safe.
Generally speaking, this entails spending more money on a recent Rogue release than it would purchase an older one. But it's always better to be safe than sorry. The pre-owned Nissan Rogues we suggest buying include the 2015, 2017, 2018, or 2021 models.
The 2017 Rogue is also a considerable option. However, it does come with some minor issues or infrequent occurrences of trouble. The most alarming fault with the 2017 model is a jittering sensation that had to be fixed for several thousand dollars.
But this seems to have been a one-time issue and shouldn't be a problem for you. Hence we still recommend the 2017 model. The redesigned latest-gen 2021 Nissan Rogue is an excellent vehicle that has had nearly no complaints at all.
In reality, the few concerns that have surfaced have less to do with broken machinery and more to do with aspects of the Rogue's design that drivers disliked.
2015 Nissan Rogue
The 2015 Nissan Rogue receives a reliability rating that is above average. Used examples are available for between $12,971 and $16,072. These prices make it an excellent used buy.
All trims are powered by the same fuel-efficient 2.5L four-cylinder engine producing 181 horsepower. The 2015 Rogue received a Top Safety Pick designation from IIHS and a four-star crash test rating from NHTSA.
In terms of compact SUVs, the 2015 Nissan Rogue is a good one. It is affordable, has excellent interior design, and has good technology. Although the 2015 Nissan Rogue has certain issues, such as airbag recalls, they are few and far between.
A fault with the A/C system is the most frequent issue with the 2015 Nissan Rogue. Either the heater or the air conditioner will stop working suddenly. The sensors in the car are typically at blame for this, and replacing them will solve the issue.
2017 Nissan Rogue
Due to its exceptional durability, the 2017 Rogue stands out as one of the greatest model years. Additionally, it received the Insurance Institute for Highway Safety's Top Safety Pick Plus designation. This was made possible by the excellent front and side airbags, child safety features, and emergency braking system.
You can buy this car confidently because maintaining it won't cost you much money. Genuine parts for the 2017 Nissan Rogue are inexpensive and easy to find. Additionally, the fuel efficiency is remarkable. Given all of this, I believe that the 2017 Nissan Rogue is a fantastic vehicle that deserves to be on this list.
2018 Nissan Rogue
The Nissan Rogue has a strong year in 2018 because it combines strong reliability with an effective engine, which boosts its overall rating. Owner reviews highlight the technology, smooth suspension, and reasonable ownership expenses.
The 2018 Rogue has really fine interior materials throughout the cabin, comfortable seats for extended excursions, and good cargo room for its size. Although it places a greater emphasis on efficiency than power, the 4-cylinder engine is less powerful than those in many other compact SUVs.
The 2018 Nissan Rogue is a terrific value because it is less expensive than many other compact SUVs and still has low ownership expenses.
2021 Nissan Rogue
This Nissan Rogue from 2021 has a high resale value and a low rate of depreciation. Due to the reasons I shall now go through, it is worth every penny that is spent on it. The sliding seats offer comfort and lots of legroom. Additionally, this car's entertainment system incorporates the most recent technology in addition to several sensors.
This car's heating and ventilation system are also commendable. You should think about purchasing the 2021 Nissan Rogue model if, in addition to all of that, you also want your vehicle to have excellent safety features.
2016 Nissan Rogue Problems: In Conclusion…
Unfortunately, numerous Nissan Rogue models from various years have been plagued with issues and buried under user complaints. Finding a used Rogue that isn't on this list could be difficult because it includes the majority of the years that have been released.
Here we have explained all of the 2016 Nissan Rogue problems while pointing out all of the other models to steer clear from. In order to give you some backup options in the event that your selections are limited, we have distinguished between the worst and finest models.
Transmission failure is the most common problem these Nissan Rogues face, pretty much everywhere. It's a serious issue with the Rogue and is especially worrisome because it might put someone's life in jeopardy.
Therefore it would be better to go for the models we have recommended. However, if you decide to purchase a 2016 Nissan Rogue or one of the vehicles on the to-be-avoided list, have a reliable mechanic inspect the vehicle first. Make sure to request a pre-purchase inspection report in order to reduce your risk.
FAQs On 2016 Nissan Rogue Problems
If you're curious to learn more about the 2016 Nissan Rogue problems, our FAQs here might help…
Are Nissans Good Cars
Although best known for its inexpensive family sedans and hatchbacks, Nissan is well-liked by customers for its broad range of cars, SUVs, and trucks. Nissan models like the Altima, Pathfinder, and Maxima still offer good safety and reliability ratings and have a high resale value, even though they can't quite compete with Toyota or Honda.
Are Nissans Reliable
Nissan received a score of 51/100 in the Consumer Reports rankings for 2021, making it generally acceptable in terms of reliability. Nissan ranks 13 out of 26 automakers, making it more trustworthy than Audi and Lincoln but less reliable than manufacturers like Mazda and Toyota.
Is Nissan Rogue 4 Wheel Drive
Every trim level of the Nissan Rogue offers all-wheel drive as an option. The intelligent AWD system monitors grip loss instantly and adjusts traction as needed. It also makes power savings by transferring torque to the front wheels for better efficiency. The Rogue's Intelligent AWD technology will shift power to any wheels that require it in order to maintain control on slippery terrain.
Where Is Nissan Rogue Made
The Rogue is prominently made at the Nissan Smyrna Assembly Facility in Tennessee. However, various models of the Rogue have also been produced there and at the Nissan Shatai Kyushu Plant in Fukuoka, Japan, and the Renault Samsung Motors plant in Busan, South Korea.
How Long Do Nissan Rogues Last
The Nissan Rogue has a 200,000-mile life expectancy. This translates to around 13 years based on the driving habits of the typical American. For the Nissan Rogue, 250,000 miles before costly repairs is not unusual. Some owners have even recorded higher mileage.
Why Are Nissans So Cheap
Nissan uses less expensive parts to reduce the cost of making its automobiles, which is why they are so inexpensive. The outer body of these cars is constructed of plastic which again brings down the price. Additionally, the old technology in their automobiles can lower their pricing. These cars are comparatively unreliable because of the low-quality parts they use.
Do Nissan Rogues Have Transmission Problems
Owners of the Nissan Rogue frequently experience transmission problems. It has frequently led to recalls and class-action lawsuits. Rebuilding a Rogue's transmission typically costs roughly $3,500. It could cost up to $5,000 to completely replace the transmission, depending on what year your Rogue is and whether it's still covered by warranty.
Do Nissans Hold Their Value
Despite the fact that Nissans typically retain their value well, even popular Nissan models might lose up to 40% of their worth after three years of ownership. To get the best resale price, keep your car's mileage between 12,000 and 15,000 miles each year and attempt to sell it before it reaches 100,000 miles.
Does A New Transmission Reset Miles
The mileage of a vehicle is reflective of the overall condition of the vehicle and is not reset when the transmission or engine is replaced. The number of miles on the car when the transmission is replaced is irrelevant as long as there are no manufacturing defects.
Are Nissans Expensive To Maintain
No, Nissan vehicles have low annual maintenance costs compared to the $652 industry standard. Drivers spend $500 on average a year on Nissan maintenance, according to RepairPal. Both scheduled maintenance and unanticipated repairs are covered by this amount.