The Volkswagen Jetta is a solid compact sedan from the German automobile giant, Volkswagen. The VW Jetta has been sold in America since 1984, and the company launched the seventh generation of the model in 2019. Some of the more common Volkswagen Jetta problems, however, led us to question the entire lineup.
If you are considering buying a secondhand model, you might like the MK5 – a fifth-generation Jetta produced between 2005 to 2011. Although Volkswagen is known for its quality vehicles, there are some particularly disappointing Jetta model years that you have to avoid completely. In these model years, the Volkswagen Jetta problems are quite severe.
These can range anywhere from bodywork faults, such as paint chips. Or, even more catastrophic problems such as issues with the engine, transmission, and electrics. In this guide, we'll list out the most common Volkswagen Jetta problems. In addition, everything you should be looking out for, the fixes and repairs, as well as whether it's a good car to buy.
History Of The Volkswagen Jetta
The Volkswagen Jetta was introduced in 1979 by the German automaker. For the last four decades, the small family compact sedan has undergone numerous changes. Seven generations in, the Jetta is a famous car in the market.
First Generation (1979-1984)
Volkswagen launched the Jetta by calling it the "best-selling European car in America, Mexico, and Canada." The first model, Jetta A1 came in both two-door and four-door sedan options with the common link between them being the three-box design. In addition, the introductory VW Jetta featured a twist-beam rear suspension and a front MacPherson strut setup.
To separate itself from other small family cars made by the brand – like the Volkswagen Golf – the VW Jetta was the first of its kind to have a luxurious upscale interior featuring matching carpet and sill colors as well as velour seating.
Second Generation (1985-1991)
Second-generation VW Jettas went by the name Mark 2 and were the longest-running models in the Jetta lineup. They were launched in 1984 and not more than a year later, sold more units than its sister sedan.
Although the power and suspension system were mostly unchanged in the model, second-generation Jettas impressed with increased seating. It could now accommodate 5 people instead of 4.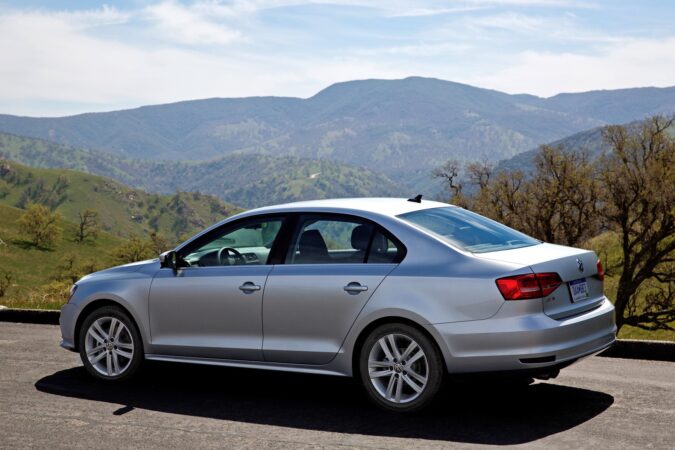 Despite being a small sedan, the trunk of the Volkswagen Jetta could now be compared to those of a few full-sized U.S. sedans. The interior received a 14% size increase and that made the EPA class jump to compact from sub-compact.
Third Generation (1992-1999)
By the early '90s, European nations had forgotten the name "Jetta." No, the model was not discontinued; it simply got a new name – the Volkswagen Vento, the worthy successor to the Mark 2. However, the success of the former VM models was more than enough to convince the automakers to keep the old name.
They also took forward the exterior design from the second generation to the third. The Vento looked very similar to the Mark 2, but it had more redeeming factors. The performance was fine-tuned to give a better experience. Refinements included improved aerodynamics alongside a brand-new structure meeting global crash standards.
And since this model used recycled paints and plastics without heavy metals, it was much more environmentally friendly.
Fourth Generation (2000-2005)
The fourth-generation Volkswagen Jetta got a new name in some parts of the world, like Turkey, Greece, Russia, and Bulgaria's Sliven region. To them, it was the Volkswagen Bora whereas North America continued with the name Jetta.
While they shared the same name, the new Volkswagen Jetta got a whole remodel. The frame was less boxy and it had more of a rounded shape. The round shape allowed it to have less drag in the wind. Other features included automatic climate control, a rain-sensing windshield, and a turbo-diesel engine – the first of its kind.
Fifth Generation (2006-2011)
Volkswagen introduced the fifth generation of Jetta just five years after coming out with the fourth-gen Jetta. While the new Jetta had a design similar to the former Jetta models, these model years were a new direction for the brand as a whole. The wheelbase was longer and the front grille featured a sweet chrome finish.
Another first-of-its-kind addition was made to this generation – a newer, more powerful yet smaller 1.4-liter turbocharged 4-cylinder engine. Thanks to the 6-speed transmission, fuel consumption was decreased by 17%.
Latest Jetta (2012-Present)
The sixth and seventh-generation Volkswagen Jetta was produced to compete with similar compact sedans like the Honda Civic, Nissan Sentra, and Toyota Corolla. Model years 2018 and 2019 were also the first of their kind to have a hybrid form. In 2019, the 2019 Jetta was awarded the position of "Best New Car for Teens."
Volkswagen Jetta Reliability
There is one particular model year that owners struggled most with, but the year that has the most shortcomings is something else.
Over 150 Volkswagen Jetta problems were submitted by owners about the 2006 model year – the highest for any model year of Jetta. Out of those, most of the complaints were about the interior accessories.
They were quite unimportant and had a wiring harness short in the side door on the driver's end. Moreover, the headliner separated from the ceiling and the paint would wear out super-fast on the interior buttons.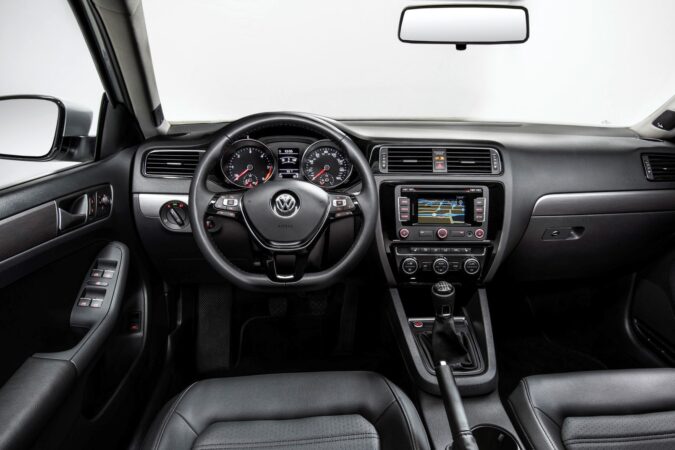 Another significant issue category was engine problems. That being said, most of the issues were minor, related to the CEL (check engine light) coming on in colder weather. Two other less prevalent yet dangerous engine issues included the engine stopping while driving and the camshaft failure.
This model year had an equal number of transmission problems. Drivetrain failures were common and usually cost owners an average of $4,000 in repairs. A lot of these problems happened at higher mileages (on average). With the exception of transmission and camshaft failures, the general price to fix these problems was a few hundred dollars.
All these reasons combined, the 2006 Jetta put up a solid fight to be named the worst Jetta ever made. However, one model year beat it to the title.
Worst VW Jetta Year
A few model years are not great because issues would pop up early in the car's life, or the repairs were pricey. But a life-threatening issue is enough to make a model year the worst from the lineup. This is the case with the Volkswagen Jetta of 2009.
At the heart of this sedan's defects is the poor anti-lock brake system module, accounting for 31 out of 32 reported brake complaints. Drivers reported that when the module failed, the ABS light lit up.
In some cases, the vehicle stalled. The ABS module would cause the traction control and brakes to fail, aggressively increasing the risk of accidents. In fact, a few drivers got into accidents too.
Owners submitted 136 complaints to the NHTSA – 11 crashes, 3 injuries, and 1 fire were reported. This led the NHTSA to issue a recall in late 2016 to address the inoperative traction and ABS module control in the Volkswagen Jetta.
86 additional complaints submitted to the NHTSA mentioned incidents of 3 injuries and 8 crashes. If the ABS module was working properly, the vehicles did not qualify for the 2016 recall. The vehicle owners had to pay for the repairs on their own.
Typically, the cost to fix the ABS module ranged between $2,000 to $2,300, if it was repaired before the recall. Owners claimed that the problem occurred at 98,500 miles on average. CarComplaints.com recognized the failure of the ABS module as the number one Volkswagen Jetta problem.
Volkswagen Jetta A Good Car (?)
After the problem-riddled model year of 2009, the market had high hopes for Volkswagen. Car enthusiasts were hoping they would do something to re-establish the greatness of the Volkswagen Jetta. Unfortunately, both the 2010 and 2011 model years were two of the most complained about Jettas.
114 complaints were registered about the 2010 model year; out of which 34 problems involved interior accessories, 12 engine issues, 22 about electrical problems, and 8 fuel system problems. Other problems are more of an assortment related to the transmission, brake system, and body and paint of the Jetta.
For instance, 317 NHTSA complaints revolved around the fuel system, with more than half of them regarding the diesel problems that forced the engine to stall or die.
Furthermore, NHTSA received 215 engine problems, like issues with the timing chain system, stalling, hesitation, and the engine occasionally catching fire. Many of these issues happened when the car had less than 75,000 miles on it.
Similar to the 2010 model year, Jetta's 2011 model year had a slew of complaints registered with the NHTSA. CarComplaints.com gave this model the badge of "Beware of the Clunker." In the sedan's overview, readers received a formal warning about the number of complaints submitted about the high-pressure fuel pump failure and sudden loss of power.
With that in mind, and to further elaborate on our earlier points, here are some of the VW Jetta model years that you should avoid. And, ones that you could consider buying used…
Best Years For Jetta
When on the hunt for a used Volkswagen Jetta, certain model years stand out above the rest in terms of reliability and overall driving experience. These choices are optimal for those wanting to get the most out of their purchase.
2011 Volkswagen Jetta
The 2011 Jetta is a testament to Volkswagen's capability to produce a solid, reliable vehicle. Over a decade after its release, this model still shines with a roomy interior, expansive trunk, and exceptional fuel economy. Importantly, the 2011 model is known for having few reported problems, making it a dependable choice for any used car buyer.
Safety is another strong suit for the 2011 Jetta, boasting impressive safety ratings during its time. If you're in search of a used Jetta that delivers both reliability and security, the 2011 model is worth your consideration.
2017 Volkswagen Jetta
A more recent model to consider is the 2017 Volkswagen Jetta. With a reliability rating of 4 out of 5 by Consumer Reports, this model delivers in terms of dependability. The 2017 Jetta is favored for its lively driving experience, generous backseat and trunk space, excellent driver visibility, and affordability.
If you're in search of a modern Jetta with minimal hiccups, the 2017 model offers a blend of value and dependability that's hard to ignore.
2020 Volkswagen Jetta
Lastly, the 2020 Volkswagen Jetta stands as a stellar choice among newer models. This particular model strikes a balance between refinement, value, and reliability. If you're leaning towards more recent models, the 2020 Jetta stands out for its excellent safety features, including ABS braking, stability control, and an automatic post-crash response system.
Recalls have been few and far between, affecting only a handful of 2020 Jettas. As a result, this model year promises reliable performance and peace of mind for prospective buyers.
VW Jetta Years To Avoid
While there are several commendable Jetta years, certain models have earned a reputation for problematic issues. Here are the years you'd do best to avoid when considering a used Jetta.
2006 Volkswagen Jetta
The 2006 Volkswagen Jetta is infamous for its litany of problems. The most significant issue relates to the transmission, with numerous reports of gear-shifting complications. Drivers often complained of the car getting stuck in neutral and jerking when shifting between gears.
The check engine light was another common complaint, frequently illuminating during cold weather due to issues with the vehicle's glow plugs or wiring harness.
2009 & 2010 Volkswagen Jetta
The 2009 and 2010 Volkswagen Jetta models are both riddled with problems. The 2009 model was prone to Antilock Braking System (ABS) failures, which led to significant safety risks and prompted recalls. Meanwhile, the 2010 model experienced widespread issues with its stereo system and exhibited stalling, faulty check engine lights, and poor acceleration.
2012 & 2013 Volkswagen Jetta
Both the 2012 and 2013 Volkswagen Jetta models earned a spot on the "avoid" list due to their reliability issues. For the 2012 model, automatic transmission shifting problems were rampant. Owners reported hearing humming noises, smelling unusual odors, and experiencing unresponsiveness when shifting.
The 2013 model faced serious issues with its engine stalling on the road, posing serious safety concerns. Moreover, it suffered from performance problems due to fuel system issues, much like the 2010 model.
2019 Volkswagen Jetta
The most recent model on the "avoid" list is the 2019 Volkswagen Jetta. Despite offering impressive fuel economy and a comfortable ride, this model fell short in terms of reliability. Owners reported grinding noises from the transmission in both Normal and ECO modes.
Furthermore, the model suffered from numerous complaints about its body integrity, including loose bolts and faulty trunks. By choosing a reliable Jetta model year and avoiding those with well-documented issues, prospective buyers can secure a dependable, enjoyable vehicle.
Volkswagen Jetta Problems
Not all of the model years were plagued by major issues. Tweaks had to be made to every model year based on the complaints and recommendations received from users in the past year but the changes got more drastic for a few specific models.
The primary Volkswagen Jetta problems that owners mentioned included body issues, poor transmission, prematurely worn interior accessories, and age-old engine problems.
1. Volkswagen Jetta Problems: Most Notable Issues
The squeaking door and chipping door are two of the most commonly reported problems for the 2017 Volkswagen Jetta. Owners reported one of the doors made a squeaking sound even after the door hinge had been replaced multiple times. Paint on the hood would chip easily as well.
a) Rough Shifting On The Auto Transmission
Model years 1990 to 2012 and 2016 had struggled with shifting problems. Owners said that the vehicle tended to jerk when they shifted to third gear from the second one, as well as chances of transmission slippage when moving at 35 to 50 miles per hour.
The problem could persist even after they replaced the valve body, prompting some owners to change the whole transmission.
b) Reverse Gear Problems With Manual Transmission
While the auto transmission Jettas had harsh shifting problems, the manual transmission Jettas made between 1990 to 2015 showed problems with shifting into reverse gear. Customers reported that the gearshift would go in half before it would start grinding.
For some, the clutch had to be pumped many times before the car would go into reverse gear. Others said they found success after putting the gear back in neutral to reset the system.
c) Failure Of Window Regulator
Jettas made between 1993 to 2017 with the exception of the 2015 model year, have had multiple problems with the power windows suddenly halting due to a bad window regulator. While a few had to fix only a single malfunctioning window, two or more had to be repaired in others. Replacing a window regulator can cost between $100 to $200 without labor costs.
d) Unusual Smell From HVAC Vents
1993, 2003, and 2005 to 2017 Jettas have always suffered from bad odors coming from the HVAC system. The problem would start after the system would be on for at least two hours. We recommend getting the drain system inspected for debris and using a cleaner to keep the heater case tidy.
If you have a clogged drain system, you can clean it yourself too by following this video guide.
e) Electrical Problems
1990 through 2014 Jettas have dealt with a bunch of electrical problems, like defective wipers, intermittent door locks, a poor cruise control system, faulty ventilation, heating, and air condition settings.
f) Polluted Air Bag Clock Spring
Airbag clock spring problems are exclusive to the 2012 model year. In 2015, Volkswagen recalled Jettas made between 2010 to 2014 alongside other models such as the Passat, Golf, CC, GTI, Sportwagen, and Tiguan due to polluted airbag clock springs. The cable would tear due to the pollutants in the clock spring, cutting off the electrical supply to the frontal airbag.
g) ABS Module Failure
Several reports were made about the 2009 Jetta redesigns because the ABS module would keep failing. Owners reported experiencing slow acceleration, steering difficulties, weird fuel gauge readings, beeping noises, and a malfunctioning speedometer. A few instances were reported where the sedan rear-ended another vehicle after the ABS malfunctioned.
h) Engine Misfires
Misfiring engines were a common concern with the model years 1996 to 2002, 2004 to 2006, and 2008 to 2014. Failure of spark plugs, ignition coil, and ignition wire created this problem. Drivers of affected models reported:
i) Oil And Coolant Leaks
A faulty valve cover gasket and faulty water pump have been the main culprits behind the engine oil and coolant leak in the 1990-2008 VW Jetta. Coolant would pour out from the bottom of the engine along the passenger end, and hissing sounds emitted from under the hood.
An aftermarket water pump can cost around $50 to $200 whereas a valve cover gasket would set you back $50 to $150 excluding labor costs.
j) Clutch Failure
Many owners had to get their 2005 Jettas repaired multiple times to a poor clutch. According to the complaints, the gears would not engage as the clutch pedal would be stuck. Owners also noted a charring smell from under the hood despite the sedans being brand new. Jetta clutch repair kits can be priced between $500 to $1,500. Labor costs are separate.
2. Volkswagen Jetta Problems: Engine
Regarding the Jetta engine, similar issues were found in many model years and all of them were more or less detrimental to the longevity and performance of the vehicle.
2002 Volkswagen Jetta
A few of the most common engine problems with the 2002 VW Jetta include the engine light lighting up on the dashboard, engine burning excessive oil, catalytic converter failure, EGR valve burning, engine revving while being in neutral gear, engine stalling, ignition coil failure, engine shaking harshly before stopping, overheating, and damage to the glow plug harness over time.
Excessive oil consumption issues could be fixed with a pricey repair. By pricey we mean at least $2,500. Worst case scenario: the engine would have to be rebuilt after it got 69,000 miles on the odometer.
2003 Volkswagen Jetta Problems
The engine issues persisted with the 2003 VW Jetta. Top concerns were based on engine failure which primarily happened due to the failure of the coil packs, oil sludge, car dying when driving, the transmissions mounts and motor braking, failure of the oil pump, malfunctioning glow plugs (with some insight into how many spark plugs does a diesel have), and cracking of the oil dipstick tube.
A Jetta engine that has to be fixed due to sludge will usually set you back $4,500 on average. Problems occurred at about 81,000 miles. The common solution is to replace the entire engine.
2006 Volkswagen Jetta Problems
Problems continued for the fifth-generation Jettas as the engine issues were not being solved. Issues included:
CEL turning on in cold weather
Failure of camshaft
Excessive noise from the engine
Throttle lagging
Fixing the check engine light is not the most expensive repair owners did for the infamous model. Clocking in at $400 on average, the CEL problems are only a start for this model year.
2010 Volkswagen Jetta Problems
Engine issues somehow got worse with the 2010 model year. The worst issues revolved around the CEL being on, engine backfiring, engine stalling, defective timing chain, and difficulties getting the engine to turn over. Typically, fixing a stalled engine costs $4,500 and problems occur at around 88,000 miles.
3. Volkswagen Jetta Problems: Interior Accessories
Complaints about the interior accessories were a common thing for the Volkswagen Jettas of all model years.
2006 Volkswagen Jetta Problems
 The main problems for the 2006 VW Jetta include:
Fixing a short in the wiring harness costs $700 on average. Occasionally, the door wiring harness has to be replaced as well.
2009 Volkswagen Jetta Problems
Reports about the interior accessories displayed a common pattern. Problems noted:
Radio dying
Rattling sound from the sedan's interior
Glow plug lights illuminate automatically
Failure of interface
The only way to fix a dying radio is to replace the whole thing – wires and all. The typical replacement cost rounds up to about $800.
2010 Volkswagen Jetta Problems
By this point, owners were convinced that Volkswagen was not doing anything to solve the interior accessories concern. The problems of the previous years were carried onto the next. For example, in the 2010 model year, complaints talked about:
Malfunctioning power door locks
Failure of stereo
Car locking itself
Not enough storage space in the accessories
There is no way to fix a stereo without sacrificing some features and performance so it is best to replace it entirely if problems persist. A radio on the Jetta would have to be replaced at the 82,000-mile mark and cost $670 on average.
4. Volkswagen Jetta Problems: Transmission
Transmission problems became a key area of concern for fourth, fifth, sixth, and seventh-generation VW Jettas. These difficulties took a toll on the car's overall performance and efficiency.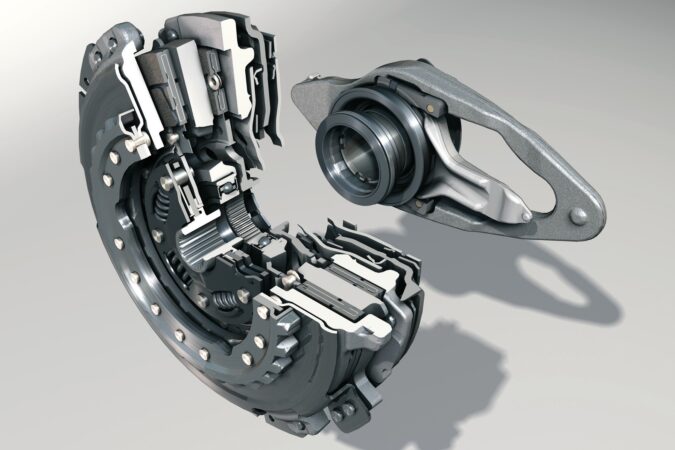 2006 Volkswagen Jetta Problems
Problems in this model year involved:
Transmission not engaging
Rattling noise from under the car's hood
When repairing a transmission that does not engage, costs run up to $6,000.
2010 Volkswagen Jetta Problems
For the 2010 VW Jetta, complaints were somewhat similar to the ones recorded for the 2006 Jetta. When the transmission does not engage correctly, it fails, and there is a rattling sound from the transmission. The general repair cost to repair a failed transmission comes to about $4,000 and starts at around 118,000 miles.
Is Volkswagen Jetta A Good Car
If you're thinking of buying a used VW Jetta (bearing in mind the common VW Jetta problems), here are some insights that might help you arrive at a decision:
1. Pros and Cons of the Volkswagen Jetta
The Volkswagen Jetta's winning attributes are manifold. The ride quality is refined, offering an enjoyable driving experience. With a spacious interior, the Jetta comfortably accommodates both driver and passengers.
Unlike many modern vehicles, the Jetta still offers a manual transmission for those who prefer it. Performance lovers will appreciate the power available in the GLI trim, and all of this comes at a surprisingly affordable price tag. Volkswagen Jettas generally demonstrate above-average reliability, making them a great candidate for used car buyers.
However, it's important to weigh these pros against the VW Jetta's cons. Lower trim levels can feel a bit cheap, with an interior that could be described as lacking luxury. The upkeep costs are slightly above the norm, and the handling, while decent, isn't quite as exciting as top competitors in its class.
2. Used Market Value of VW Jetta
The Volkswagen Jetta's used value is generally attractive. Resale prices can fluctuate, largely dependent on the model year and trim level, but they are typically reasonable. For instance, a 5-year-old Jetta can resell for around $22,274, a figure which is certainly within reach for many budget-conscious shoppers.
Bear in mind, trim level variations can significantly influence these numbers.
3. Owner Reviews: Likes and Dislikes
Owners generally have a positive view of the Jetta, highlighting its excellent value, engaging drive, powerful engine, commendable fuel economy, comfort, and safety. However, some negative aspects include pricey parts, turbo delay, and the absence of vents for rear passengers.
But overall, reviews tend to be positive, emphasizing the VW Jetta's value and practicality.
4. Volkswagen Jetta Or Similar
When it comes to compact sedans, the Jetta competes with models like the Honda Civic, and the Volkswagen Passat, a larger sedan from VW itself. While the Civic offers a sportier drive, the Jetta has a more roomy interior, making it an ideal choice for families.
Meanwhile, the Passat provides more passenger room, but the Jetta takes the cake in terms of available advanced safety technology. Ultimately, it's worth considering each model's strengths and limitations to find the best fit for your needs.
5. Model Differences and Trim Levels
Over the years, VW Jetta models have seen improvements in technology, engine performance, and interior quality. 2015 saw better interior and minor exterior changes, with a standard touchscreen stereo system introduced in 2016.
In 2019, the Jetta underwent a complete redesign marking the beginning of the seventh generation, with significant enhancements in engines, technology, and styling choices.
Different trims of the Jetta offer a range of options. The entry-level S model offers 16-Inch Alloy Wheels, Cloth Seats, and LED Headlights, while the high-end SEL Premium model boasts Ventilated Front Seats, Full Leather Upholstery, and Navigation System. There's also a high-performance Jetta GLI model.
6. Jetta's Engine Performance and Comfort
The standard engine in a 2020 VW Jetta is a 1.4L turbocharged 4-cylinder, offering reasonable fuel economy. Those craving more power can opt for the stronger 2.0L turbocharged 4-cylinder. The 2020 VW Jetta provides a comfortable and refined driving experience, with a well-designed cabin and focus on driver and passenger comfort.
The Jetta's interior is one of its key selling points. It features a clean, modern design with user-friendly technology. The base model features cloth upholstery, while higher trims come with synthetic or real leather.
The Jetta's cabin is roomier than most competitors in the compact class, offering ample headroom and legroom both in the front and back. The seats are supportive and comfortable, suitable for long drives.
The Jetta also boasts a sizable trunk, providing more than enough room for groceries, luggage, or sports equipment.
As for infotainment, even base models come equipped with a touch-screen infotainment system, Bluetooth, and a USB port. Higher trims offer satellite radio, a premium audio system, and smartphone integration via Apple CarPlay and Android Auto. Some models also feature a digital cockpit that replaces the traditional gauge cluster with a customizable digital display.
7. Storage Space in the VW Jetta
The 2020 Jetta offers 14.1 cubic feet of trunk space, which is quite good for a compact sedan. This makes it suitable for weekend trips or regular grocery runs. The wide trunk opening and low lift.
8. Pros and Cons of VW Jetta
Here are some of the pros and cons of the VW Jetta:
Pros
The Volkswagen Jetta offers impressive ride quality and refinement. The interior is spacious, even offering a manual transmission option for enthusiasts. The GLI trim notably offers decent power. Furthermore, it's quite affordable with above-average reliability.
Cons
On the downside, lower trim levels can exhibit a cheaper feeling interior. It also has slightly higher maintenance costs, and its handling may not excite as much as some competitors.
9. Used Market Value and Trim Levels
Used VW Jetta prices vary with the model year, mileage, and trim level. As per recent data, you could expect to pay around $22,274 for a 5-year-old Jetta.
VW Jetta offers several trim levels, including the base S model, the SE, R-Line, and more luxurious SEL and SEL Premium models. There's also the sporty Jetta GLI model. Each trim brings its unique features and upgrades, influencing the used market value.
10. How Jetta Compares to its Competitors
In comparison to its competitors, like the Honda Civic, Mazda3, Toyota Corolla, and the VW Passat, the Jetta holds its own.
While the Civic might offer a sportier drive, the Jetta is commended for its roomier interior. The VW Passat offers more passenger room but lacks the advanced safety technology found in the Jetta.
Against the Toyota Corolla, the Jetta again offers a more refined interior and better performance, but the Corolla is renowned for its exceptional reliability and lower ownership costs.
The Mazda3 offers a compelling package with a luxurious interior and sporty handling. However, the Jetta counters with a more spacious interior and better fuel efficiency.
11. Year-to-Year Differences
The seventh-generation Jetta was launched in 2019 with noticeable improvements. However, avoid 2019 models as they have reported transmission problems, while 2020-2022 models appear more reliable.
12. Buyer's Guide: Tips to Evaluate a Used Jetta
Check for Maintenance History: A well-maintained Jetta will serve you better in the long run.
Be Aware of the Model Year: Stay away from 2019 models due to reported transmission issues.
Consider Trim Levels: Higher trims offer more comfort and tech, but also come at a higher price.
Test Drive: Always take a potential purchase for a test drive to check for any issues.
Pre-Purchase Inspection: Have a trusted mechanic inspect the car before finalizing the purchase.
In summary, a used VW Jetta offers a mix of pros and cons. It's worth considering for its ride quality, spacious interior, and affordability, but bear in mind the maintenance costs and potential issues with certain model years.
Conclusion
Before purchasing a Jetta, keep in mind that there will be complications from time to time. Volkswagen Jetta's problems tend to rack up with mileage. The drivability of the sedan decreases every time you leave a major problem unaddressed. This is why it is essential to know about the common issues so you can repair your car as needed in the future.
With all that in mind, you should never purchase a 2006 or 2009 VW Jetta. Additionally, steer clear of the 2010 and 2011 model years. The more recent models, like the ones between 2018 and 2018 have shown much fewer problems.
Volkswagen Jetta Problems – Best and Worst Years Details
The Volkswagen Jetta has been sold in the U.S. since 1984 and is known as a classic family-friendly compact sedan.
Reliability is a major concern when buying a used car, and unfortunately, the Volkswagen Jetta is not known for being particularly reliable.
CoPilot Compare breaks down pricing and feature differences between Volkswagen years to help buyers find the sweet spot between value and reliability.
The 2006, 2009, 2010, 2012, 2013, and 2019 Volkswagen Jetta models are the ones to avoid due to various significant issues.
The 2006 Jetta has a significant transmission failure issue, and the check engine light often comes on during cold weather.
The 2009 Jetta has an Antilock Braking System (ABS) that is susceptible to failure, which has led to accidents and near-accidents.
The 2010 Jetta has a faulty stereo system and performance issues like stalling, a check engine light, and poor acceleration.
The 2012 Jetta has automatic transmission shifting issues and misfiring engines, among other complaints.
The 2013 Jetta has a stalling engine and fuel system issues, while the 2019 Jetta has grinding noise from the transmission and body integrity problems.
The 2011, 2017, and 2020 Volkswagen Jetta models are recommended as the best years to buy used due to their spacious interior, excellent fuel economy, fun driving personality, affordability, and reliability.
2000 Volkswagen Jetta Problems
Also, for those thinking of browsing through the catalogs and looking for a used VW Jetta, here's a quick list of all the most common Volkswagen Jetta problems by model year, going from the year 2000 to the more recent 2020 model year:
For the year 2000 model, the Jetta faced transmission issues. Symptoms included hard shifting, gear slippage, or the transmission failing entirely. The root cause was often premature wear within the transmission system. If your Jetta has these issues, it would require a transmission rebuild or replacement, typically done by a professional mechanic.
2001 Volkswagen Jetta Problems
The 2001 Jetta often had window regulator failures. You might notice windows stuck open or closed, or moving up and down at odd times. The likely culprit was a faulty window regulator. If you face this, a mechanic will need to replace the window regulator, a relatively straightforward task.
2002 Volkswagen Jetta Problems
For the 2002 model, many owners reported coil pack failures. If your Jetta suddenly starts misfiring or losing power, this could be the cause. Faulty coil packs are to blame, and replacement is the common fix.
2003 Volkswagen Jetta Problems
2003 Jettas commonly encountered issues with the Mass Air Flow (MAF) sensor. Symptoms included erratic engine behavior and reduced fuel economy. The MAF sensor was often at fault and replacing it generally resolves the issue.
2004 Volkswagen Jetta Problems
In the 2004 model, oil leaks were a common problem. If you notice oil stains under your car or an oily smell, this could be a sign. The valve cover gasket or oil pan gasket was usually the culprit. A mechanic will need to replace the faulty gasket.
2005 Volkswagen Jetta Problems
The 2005 model year was plagued by electrical issues. These manifested as flickering lights or problems with the infotainment system. Faulty wiring was usually to blame. A thorough electrical system check by a mechanic is necessary in such cases.
2006 Volkswagen Jetta Problems
For 2006, the most common issue was premature brake wear. If you hear squealing or grinding when braking, this might be the problem. The cause was usually inferior brake pad material. To resolve this, the brake pads and sometimes rotors would need replacement.
2007 Volkswagen Jetta Problems
2007 Jettas had issues with their ignition coils. If your engine misfires or the car stalls unexpectedly, this could be why. The ignition coils would usually be at fault, and replacing them would typically fix the problem.
2008 Volkswagen Jetta Problems
The 2008 model faced problems with the High-Pressure Fuel Pump (HPFP). Symptoms included difficulty starting the engine and reduced engine power. The HPFP was often the issue and would need to be replaced.
2009 Volkswagen Jetta Problems
The 2009 Jetta often had issues with the timing chain. If your car's engine runs poorly or not at all, this could be why. A stretched timing chain was often to blame. A mechanic will need to replace the timing chain.
2010 Volkswagen Jetta Problems
For 2010, issues with the Diesel Particulate Filter (DPF) were common. Symptoms included reduced engine performance and increased emissions. The DPF, an emission control device, was usually the problem. A mechanic would need to replace or clean the DPF.
2011 Volkswagen Jetta Problems
In 2011 models, owners reported intermittent issues with the power steering. If your Jetta's steering feels heavy or unresponsive, this could be why. A faulty power steering pump was usually to blame. Replacement of the pump would typically solve the problem.
2012 Volkswagen Jetta Problems
The 2012 model often encountered cooling system issues. If your Jetta overheats or if the heater doesn't work, a faulty thermostat or radiator could be the cause. A cooling system service by a mechanic is usually necessary in such situations.
2013 Volkswagen Jetta Problems
For 2013, a common issue was turbocharger failure. Symptoms included a significant decrease in engine power. The turbocharger, which increases engine power, was often the issue. A mechanic would need to replace the turbocharger.
2014 Volkswagen Jetta Problems
In 2014, problems with the Anti-lock Braking System (ABS) were common. If your Jetta's ABS warning light is on or if the brakes don't respond well, this could be why. A faulty ABS sensor or module was usually at fault. Replacement of the affected part usually resolves this issue.
2015 Volkswagen Jetta Problems
The 2015 model frequently encountered issues with the Electronic Power Control (EPC) system. This could cause the engine to enter limp mode, significantly reducing power. The EPC system controls the engine power output, and a mechanic would need to check and fix any faults.
2016 Volkswagen Jetta Problems
For the 2016 model, issues with the fuel system were reported. If your Jetta has trouble starting or stutters while running, this could be due to a faulty fuel pump. A mechanic would need to replace the pump.
2017 Volkswagen Jetta Problems
In 2017, owners often faced issues with the air conditioning system. If your Jetta's AC isn't cooling effectively, this could be the cause. A leak in the AC system or a failing compressor could be at fault. An AC service would typically solve this issue.
2018 Volkswagen Jetta Problems
The 2018 model commonly faced problems with the exhaust system. If your Jetta sounds louder than usual or if you smell exhaust fumes in the cabin, a leak in the exhaust system could be to blame. An exhaust system service by a mechanic is typically required. To learn more, check out our guide on where is the catalytic converter located.
2019 Volkswagen Jetta Problems
For the 2019 model, owners reported problems with the transmission. Symptoms include hard shifts or gear slippage. This could be due to a faulty transmission control module or internal wear. A transmission service or replacement is usually needed.
2020 Volkswagen Jetta Problems
Finally, the 2020 Jetta had issues with its infotainment system. Problems include connectivity issues or the system freezing. A software update or replacement of the system is typically required to solve this issue. It's always recommended to have these issues inspected by a professional mechanic.
Volkswagen Jetta Problems: Frequently Asked Questions (FAQs)
Here are some popular FAQs around the most common Volkswagen Jetta problems…
Are Volkswagens Reliable
Volkswagen, as a brand, has a mixed reputation when it comes to reliability. According to various consumer reports and surveys, Volkswagen typically falls in the middle of the pack in terms of dependability. Some of their models, including the Jetta, have been praised for their build quality and longevity, while others have been criticized for mechanical and electrical issues. Overall, the reliability of a Volkswagen can greatly depend on factors such as the specific model, the year it was manufactured, and how well it has been maintained.
Are Volkswagen Jettas Reliable
The Volkswagen Jetta is generally considered a reliable vehicle. This model is known for its durable build and robust engine, which contribute to its longevity. However, like any vehicle, it is not without its issues. Certain model years have been noted to have problems with electrical systems and powertrain components. Proper and regular maintenance is crucial to ensure the reliability of the Jetta, or any vehicle for that matter.
Are Jettas Good Cars
Yes, Jettas are often considered good cars. They're praised for their smooth and comfortable ride, spacious interiors, and fuel efficiency. Furthermore, they come with high-quality interior materials and a good amount of standard and available features, providing good value for money. However, prospective buyers should keep in mind that reliability and maintenance costs can vary depending on the specific model year and previous care of the vehicle.
What Year TDI to Avoid
Typically, the Jetta TDI models from 2009 to 2014 are known to be less reliable due to the Dieselgate emissions scandal. These vehicles were equipped with a device that manipulated emissions tests, leading to a massive recall. Along with the emissions issue, these models also had reported problems with the high-pressure fuel pump and the diesel particulate filter.
How Long Do Volkswagen Jettas Last
With regular maintenance and proper care, Volkswagen Jettas can last for over 200,000 miles. However, the lifespan of a Jetta can greatly depend on driving conditions, maintenance routines, and the individual model year. Some owners have reported their Jettas running smoothly for 10 to 15 years or more.
How Long Is a Sedan
The length of a sedan can vary significantly depending on the make and model. On average, compact sedans like the Volkswagen Jetta are about 14 to 15 feet long. However, larger sedans can extend up to 17 or 18 feet. It's always best to check the specific measurements of the vehicle model you are considering.
How Many Miles Does a Volkswagen Jetta Last
A well-maintained Volkswagen Jetta can last over 200,000 miles. However, individual experiences can vary depending on the care and attention given to the vehicle. Regular oil changes, timely servicing, and immediate attention to any mechanical issues are key to prolonging a Jetta's lifespan.
What Kind of VW Jetta Do I Have
You can identify your VW Jetta model by looking at the vehicle's documentation, such as the owner's manual or the vehicle registration. Another method is to look at the identification plate or sticker, often located in the driver's side door jamb or under the hood. The VIN (Vehicle Identification Number) can also provide this information when decoded.
Are Jettas Expensive to Maintain
Compared to other compact sedans, the Jetta may have slightly higher maintenance costs, primarily due to the vehicle's European engineering. Parts and labor can be more expensive than their domestic or Japanese counterparts. However, these costs can be mitigated with regular, preventative maintenance and immediate attention to any problems that may arise.
What Does GLI Stand for Volkswagen
GLI stands for Grand Luxury Injection in Volkswagen models. The term is used for the high-performance variant of the Jetta. The GLI model often includes upgrades such as a more powerful engine, sport-tuned suspension, and upscale interior features compared to the standard Jetta models.