This article was recently reviewed by car expert Paul Hadley to ensure it is as accurate and helpful as possible.
Stigma is a genuine occurrence when it comes to the automotive business. If people associate your brand with a general consensus of dubious reliability, then it's going to be an ordeal in order of magnitude to rebuild trust. Hence, why the MINI Cooper reliability issues are not to be taken lightly.
Such is the case with MINI. As is common knowledge, BMW had bought out MINI in 2000 and totally molded the brand into something drastically different. Make no mistake, new MINIs still have that distinctive MINI look. Being a brand originally built upon its inexplicable charm and history though, the enthusiasts certainly found the new MINIs to be ultimately deprived of their original ethos.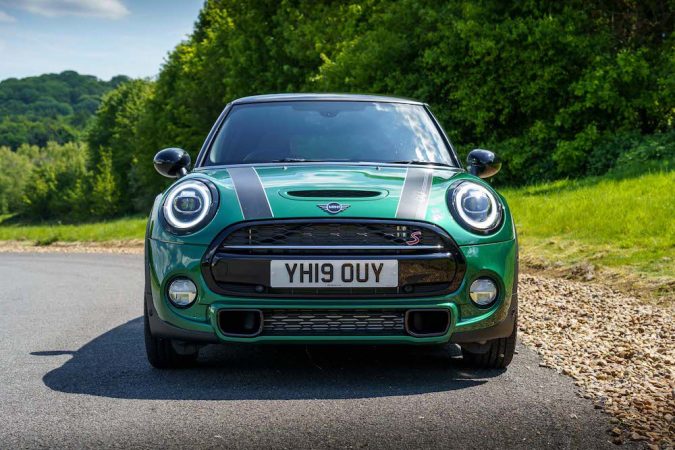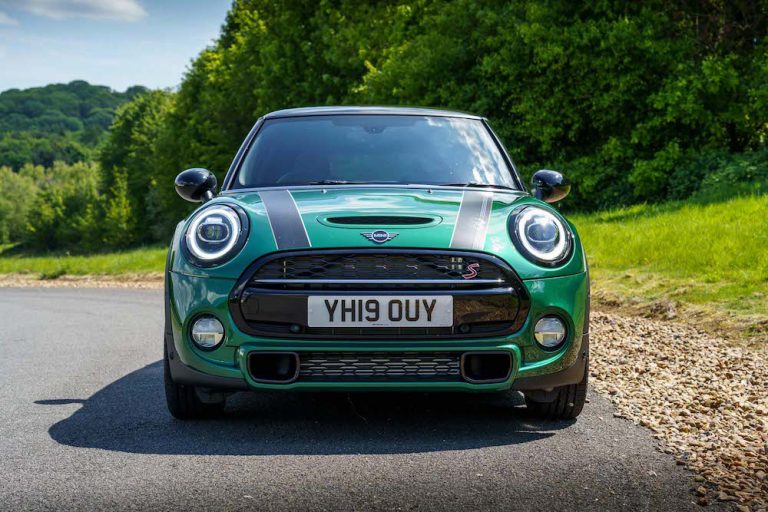 There's the other thing with the new MINIs. During the new MINI's inception, its track record was marred by tons of reliability and quality issues, both minor and major. As expected from a new manufacturing plant. The CVT proved particularly troublesome in the MINI which was already unreliable by most standards.
However, as time passes, the new MINI has definitely begun maturing. Since then, it's dug out its own niche as the eccentric car of choice for most. Style over function is applicable here. That said, new MINIs have actually been remarkably impressive. Now, I reckon that the skepticism regarding the brand as a whole is partially unfounded. In fact, let's take a deeper look, and scrutinize MINI's present performance in terms of dependability.
MINI Cooper Reliability Rating
Much like the classic MINI, the new MINI started off from the MINI Hatch, before branching off and broadening its lineup to an eclectic range of cars. From the beloved 3-door hatchback MINI Cooper, all the way to the ironically named crossover, the MINI Countryman.
Today, MINI produces a lot of cars to cover a vast ground in the automotive landscape, as is commonplace in the automotive industry nowadays. From one MINI to the next, it remains distinctively recognizable styling-wise despite how BMW construes the whole MINI ethos.
Also, thanks to the emphasis placed on a modular design, it's fair to say that in modern cars how one model performs impacts, other models, to a certain degree. We will cover the main models MINI has listed on their site as of the time we compiled this article.
MINI Cooper Reliability
The cornerstone of the entire MINI marque, the 3-door, and 5-door Hatch is where the new MINI began. They're also the most affordable models within the range.
Both models, along with the F57 Convertible, share the same platform. They're also powered by identical drivetrains, and only recently received a minor facelift. One thing is for certain, the third-gen MINI Hatches are ubiquitously loved by the owners.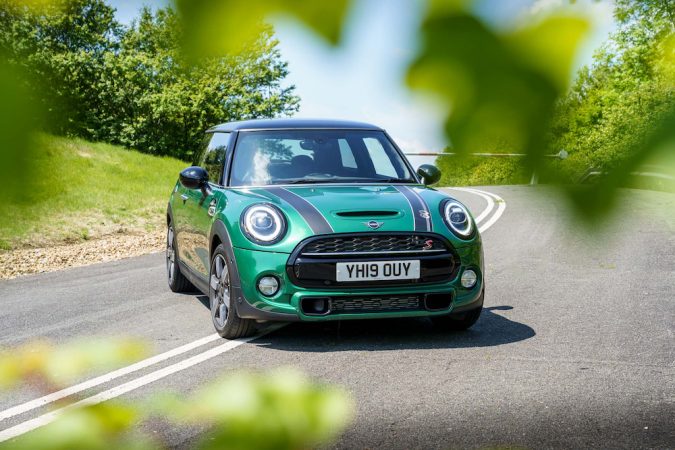 They especially love the punchy engine and colorful driving characteristics. Most MINI Hatch owners rated their ownership experience 3 to 4 stars out of 5, and in most dependability surveys the MINI Hatch ranked at average or just above average.
The Cooper comes in just about above average in most Driver Power surveys and also musters an above-average reliability index of 117. The average repair costs are intermediate for its segment at around $509, and they're off the road for 3 hours a year on average. The engine represents 30% of the problems owners face.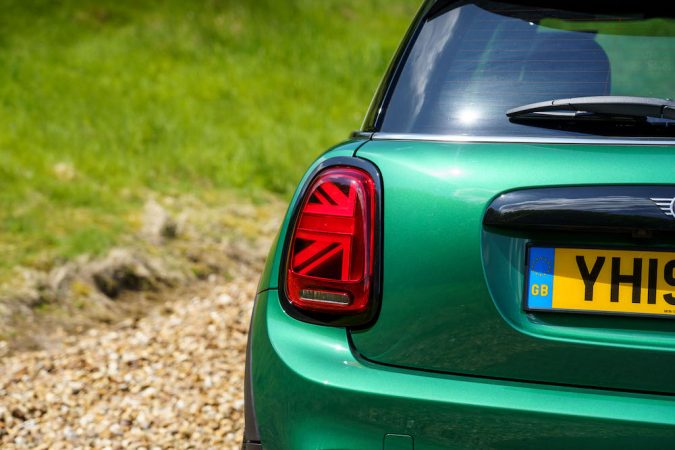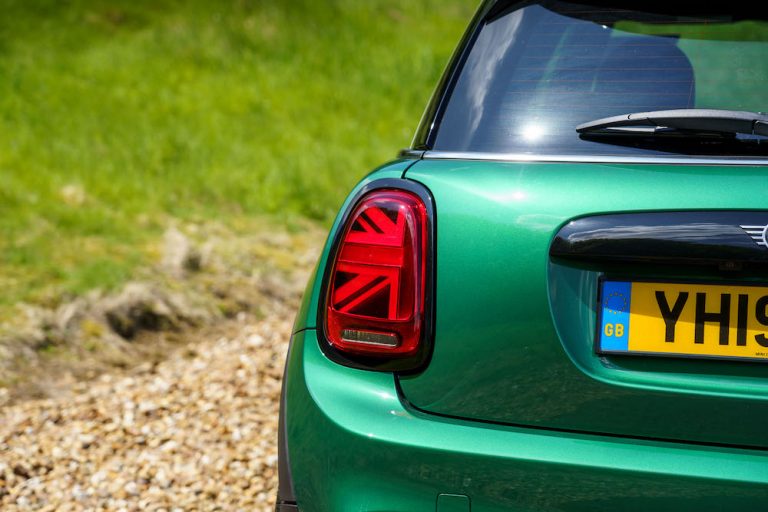 In WhatCar's small car reliability survey, the MINI Hatch comes in at 14th place with a score of 94.3%. Take into account the fact that this survey ranks cars for 5 years, and that this is ahead of cars like the Ford Fiesta and Vauxhall Corsa.
In fact, the new MINI Hatch mustered 93.98% on the reliability index in AutoExpress's 2018 Driver Power survey, ranking in 18th place overall. This is just behind the likes of the Lexus RX and Honda Jazz, quite a nice showing for the MINI.
MINI Cooper Convertible Reliability
Though based on the same chassis as its fixed-roof brethren, the MINI Convertible features modifications made to cope with the loss of a solid roof. Considering how it's highly praised for its style, invigorating driving mien, and interior quality. It's amongst the top few rated in its segment.
The MINI Convertible is a bit of a unique car with much fewer buyers overall than the MINI Hatch, so it's tougher to gauge it on a concrete reliability index. However, owners who have left their thoughts on the Convertible all explicitly praised the Convertible for its engaging driving experience, with no mentions of unreliability.
On WhatCar's reliability contest between sporty coupes and convertibles though, the MINI Convertible comes in at 7th place with a score of 91.9%. The Audi TT is only 0.1% ahead though.
It's fair to say that the Convertible should theoretically be more prone to mechanical issues because of the added complexity of a motorized folding roof. That said, nothing much has been reported on its comparatively simple folding mechanism yet.
MINI Cooper Clubman Reliability
The Clubman has always been the estranged cousin of the whole MINI family, even back in the classic MINI days. It's marketed as the most pragmatic MINI you can buy today because it's an estate. Being an estate MINI also means that it has the odd elongated 5dr Hatch look, but it has 6-doors thanks to its true-to-roots split rear doors that provide broad trunk access.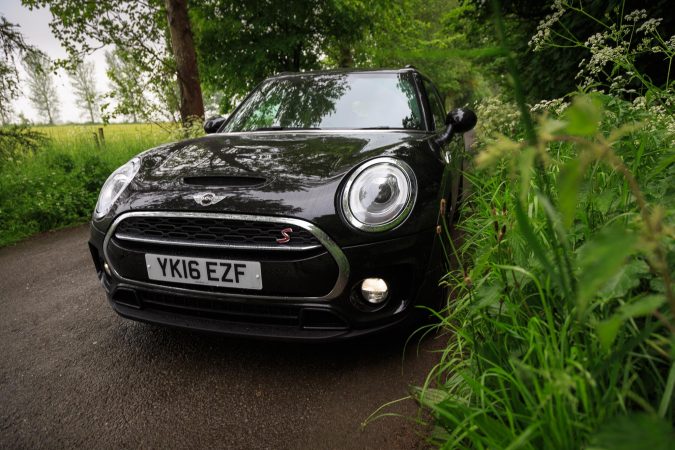 That said, it rides on a different platform from the MINI Hatch family. In fact, it shares its foundation with multiple smaller BMW models, along with the drivetrain. The general consensus from owners over at Carbuyer indicates that they're happy with their Clubman if a bit lacking in vigor.
Multiple other blogs have been through a long-term test of the Clubman though, and most had a mixed, but an overall positive experience with the admittedly quirky Clubman. However, none had tales of woes to tell.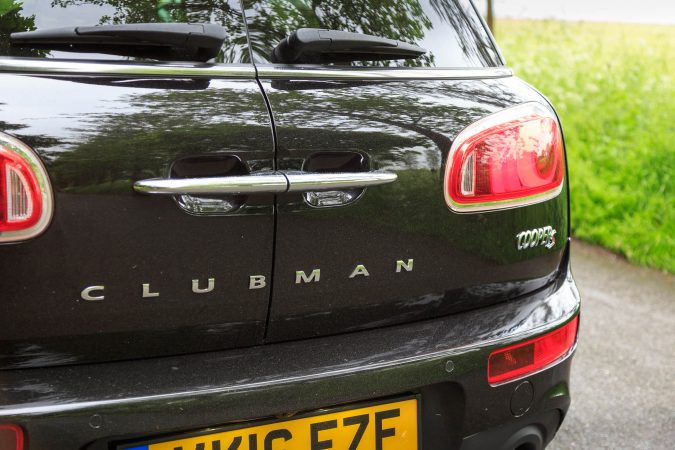 In WhatCar's 2019 family cars reliability survey, the Clubman sits at 7th place with 97.0%, on par with its sibling – the BMW 1 Series. This is actually behind the ubiquitous 9th generation Honda Civic by 0.2%, and ahead of the likes of the Ford Focus and Volkswagen Golf.
MINI Cooper Countryman Reliability
MINI's entry into the small crossover segment, the Countryman is one of the better performing new-gen MINIs today. It also shares its platform with the Clubman, and almost all of its drivetrain as well, including the optional AWD which the Clubman is also available in. This is also the only crossover MINI you can have since they phased out the poor-performing Paceman.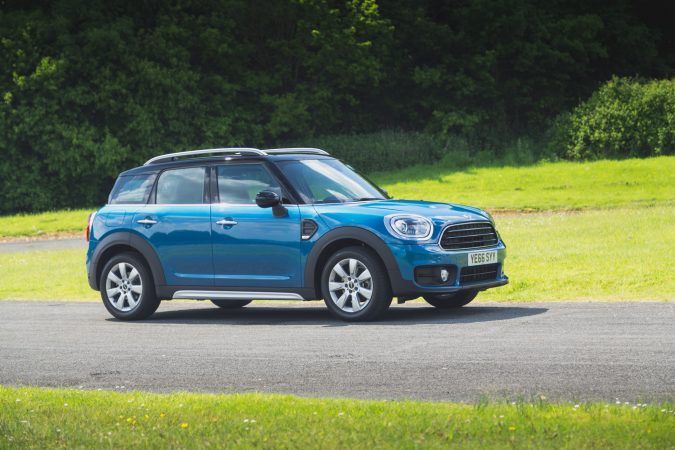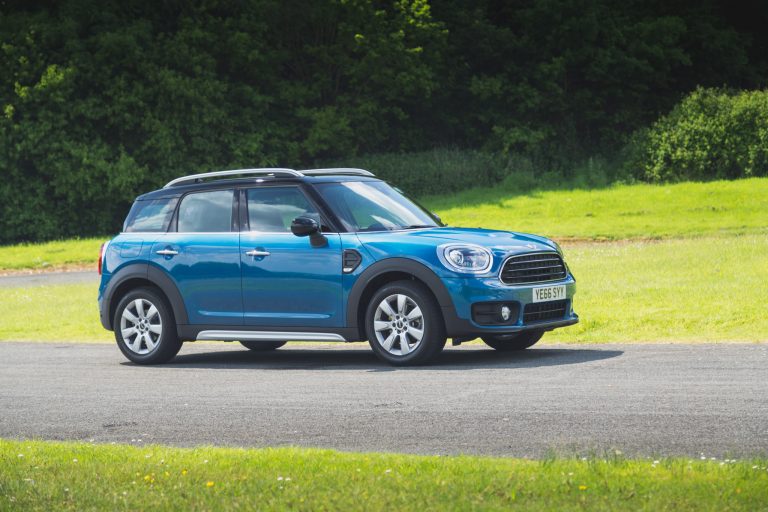 The Countryman surprisingly makes it into the 2nd spot of WhatCar's most reliable compact SUV survey at 99,1%. The general thoughts from owners in the forums state that the new Countryman is generally dependable, but the All4 model with a manual transmission does suffer from excessive clutch wear.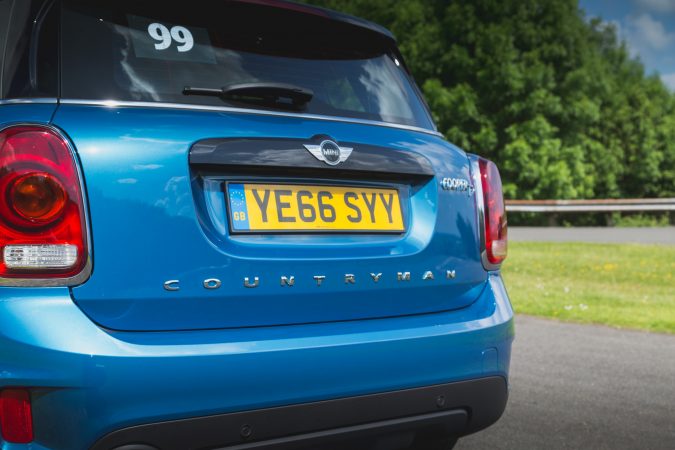 Long-term reviews from multiple other blogs show that the Countryman behaved rather well throughout their test period, with no troubles arising. However, they did find the normal Cooper model to struggle at powering a laden Countryman.
MINI Cooper John Cooper Works Reliability
The John Cooper Works range of MINIs is perhaps the most faithful to MINI's original ethos. Focusing on pushing out peppy, sprightly MINI models means that the JCW tuning division makes a few big changes over the normal model.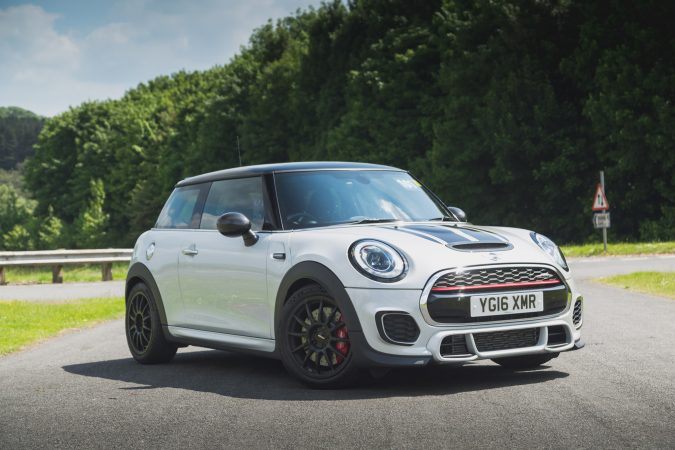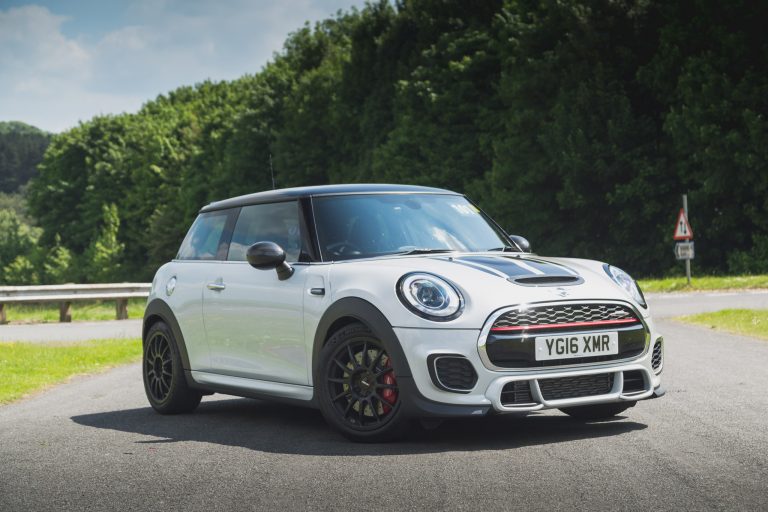 The most noticeable change of all is tucked under the hood. In lieu of the standard 1.5-liter turbocharged affair, you will instead find a beefy BMW B48 2.0-litre turbocharged engine in its 230-horsepower guise across the JCW range.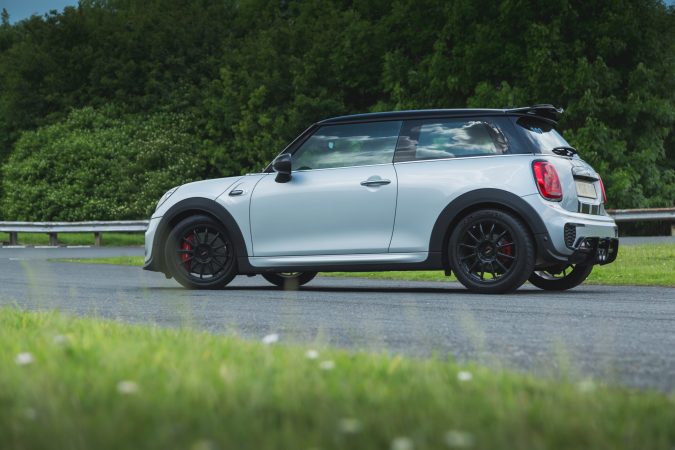 Enthusiasts have all found their JCW MINIs to boast a reliable powertrain, perhaps due to its relatively restrained output. However, the punchy torque delivery leaves plenty of owners satisfied, all leaving a remark stating that the JCW is 'grin-inducing'. One thing of note though is that the JCW models punish the front tires, and frequent thrashing will wear them out quickly.
Best Mini Cooper Year
In 2019 the MINI Cooper was ranked the most reliable sporty compact car by J.D. Power. The MINI brand as a whole came in fourth over for outright dependability. MINI had made big improvements to move itself up the rankings over the 5 years before this improving over 20+ places. If you are buying a 2019 MINI Cooper then they are deemed to be the most reliable.
2009 MINI Cooper
The 2009 iteration witnessed significant improvements in build quality. Engine issues from previous years had been addressed, making this model relatively problem-free. However, if you're considering this year, regularly inspect the water pump and thermostat, as they have been known to wear over time.
2012 MINI Cooper
By 2012, MINI refined its manufacturing processes, enhancing overall reliability. This model year boasts a robust engine, impressive fuel efficiency, and fewer electronic glitches. But always be vigilant: the clutch can be a weak point in manual transmissions. Regular check-ups will keep you ahead of any potential issues.
2015 MINI Cooper
The 2015 model is a favorite among many. MINI expanded its standard equipment list, offering more for your money. Furthermore, the car's suspension and braking systems are top-notch in this year. Keep an eye on the power steering pump, though – occasional issues have been reported.
2018 MINI Cooper
Moving on, the 2018 model stands out for its impeccable build quality. The brand focused on ironing out minor quirks, leading to enhanced driver experience and less frequent garage visits. Yet, as with all vehicles, ensure the electrical systems are functioning smoothly, as some owners have pinpointed minor glitches.
2019 MINI Cooper
This model year is a true gem. With a well-balanced blend of performance and reliability, the 2019 MINI Cooper shines bright. The majority of common issues from previous years seem to be addressed. Regular maintenance is key, especially focusing on the tire pressure monitoring system which, albeit rarely, can act up.
MINI Cooper Alternative
MINI's retro niche isn't exactly something groundbreaking, multiple other companies have hopped onto the bandwagon around the same time. None quite as dedicated as the MINI marque, mind you, but fierce rivals nevertheless.
It's worth noting that while MINI doesn't make the most reliable of cars, owners do find their MINIs to be quite trustworthy, especially as of late. In fact, they often perform better than their parent in reliability indexes.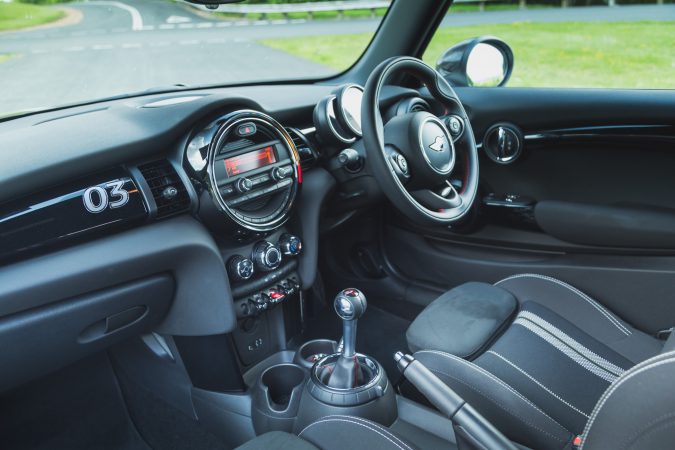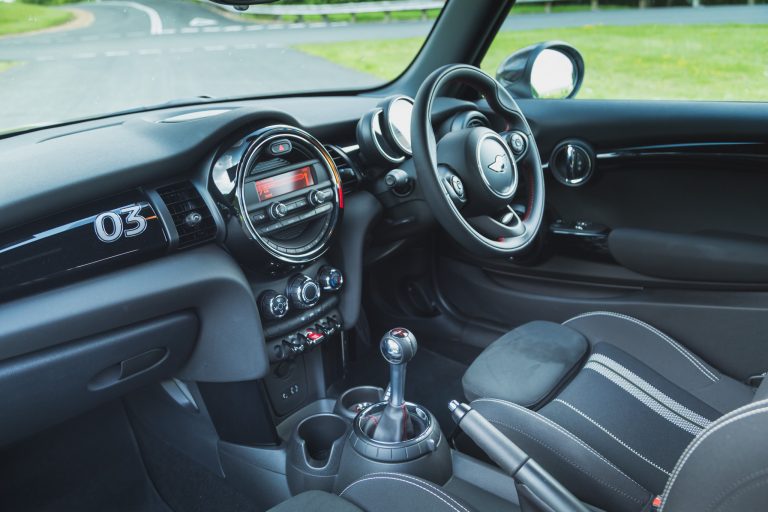 In JD Power's 2018 UK Vehicle Dependability Study, MINI is ahead of two other main manufacturers who also rely on chic style: Citroën and Fiat. They had 153 problems over 100 vehicles, whereas Citroën and Fiat scored 164 and 177, respectively. Renault is ahead by 14 problems less, but that's a different market.
Look one year ahead, and MINI is faring much better. With a whopping 50 fewer problems per 100 vehicles, MINI now comfortably sits at 8th place ahead of marques like Volkswagen and Ford, and far ahead of the stagnant Citroën and Fiat. Its parent, BMW, ranks last though at 183.
This result is consistent with JD Power's US Initial Vehicle Quality study, which takes into account the first year of ownership rather than from the first to the third year. MINI scores 107 problems per 100 vehicles, ahead of manufacturers like Subaru, Volkswagen, and Mitsubishi. The US is a much different automotive landscape though.
MINI Cooper vs The Competition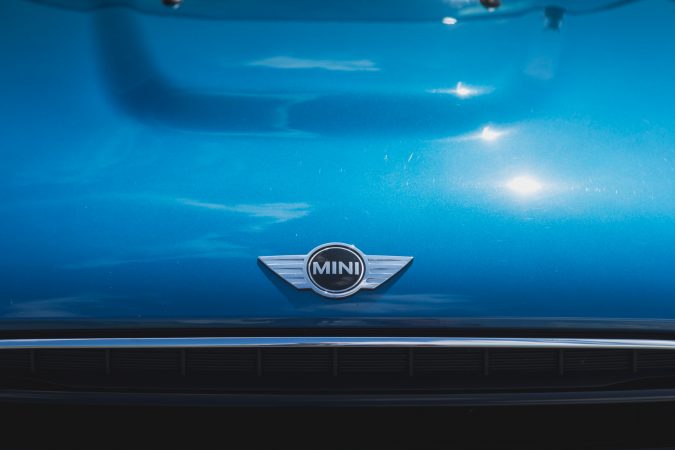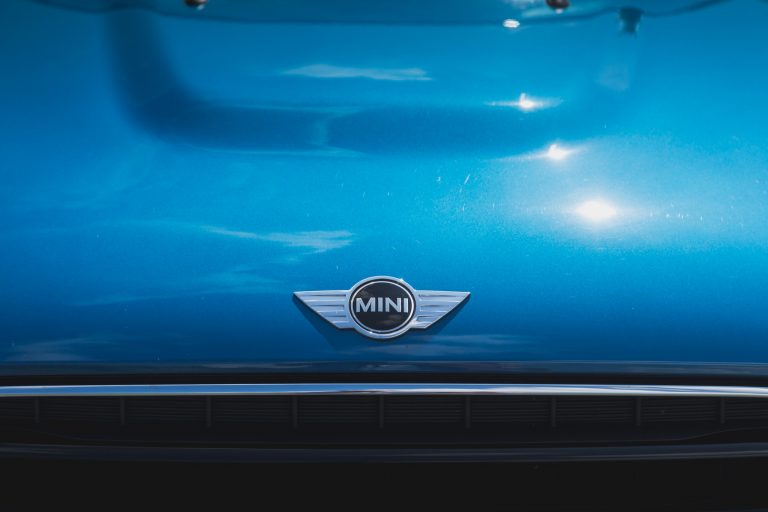 In Auto Express's 2019 Best Car Manufacturer ranking, MINI scored 89.90%, which is a ranking of overall brand satisfaction from customers. This tells us that owners generally find MINIs to be pleasing to live with, and the cars they make provide pleasant ownership. This is 18th place on the rating, and 0.09% behind Volkswagen.
WhatCar's latest manufacturer reliability survey documents MINI's drastic improvement in driver perception as well. 95.4% of owners find their MINIs to be an enjoyable experience, and WhatCar states that the Countryman boosted MINI's score by a fair amount.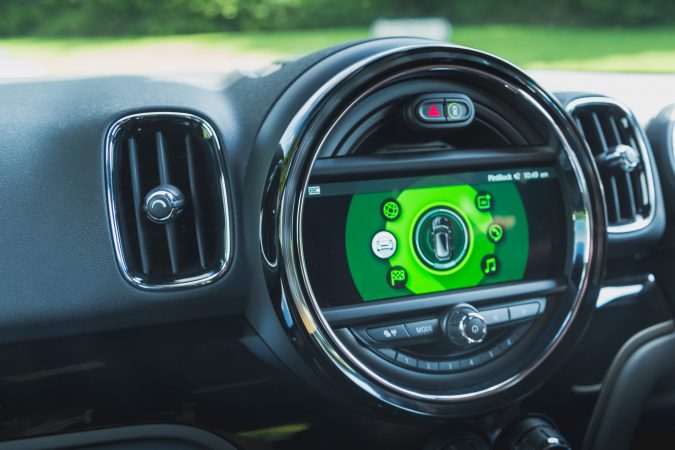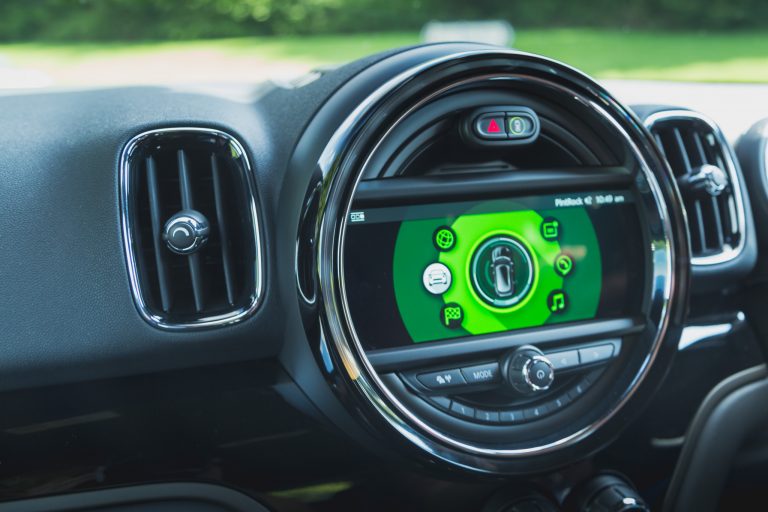 On the US side, Consumer Reports ranked MINI in 9th place in terms of brand reliability in their 2019 survey. This is ahead of Honda, Volkswagen, Hyundai, and Nissan.
In JD Power's 2019 US Vehicle Dependability Survey, MINI improved vastly over its 2018 rating with a problem per 100 vehicles (PP100) score of 119. This is 34 problems less than its performance last year. In fact, this pins MINI at 6th place overall, far ahead of the industry average and 10 PP100 behind Toyota.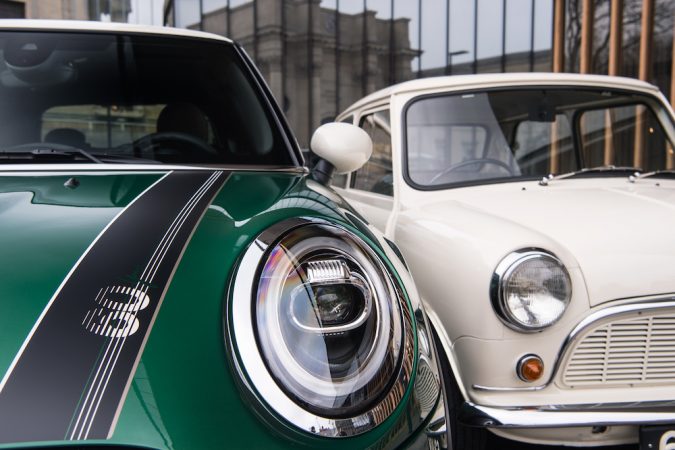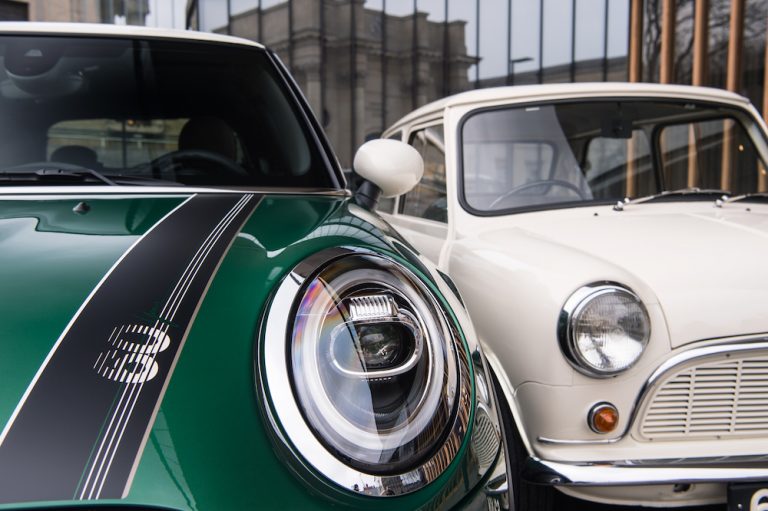 However, MINI is a bit of a special brand because it's not an immediate competitor to other similarly priced brands, even if they're in the same segment. This even includes its parent which produces very similar siblings – BMW.
MINI does have two prominent rivals though – the Fiat 500 and Volkswagen Beetle. Hence the comparison made against those two brands primarily prior.
Fiat 500 Reliability
Fiat is another brand that has trouble shaking off its dotted reputation when it comes to reliability. Similar to MINI, the 500 has a range of models from the basic 500 to the crossover 500X and sporty Abarth models.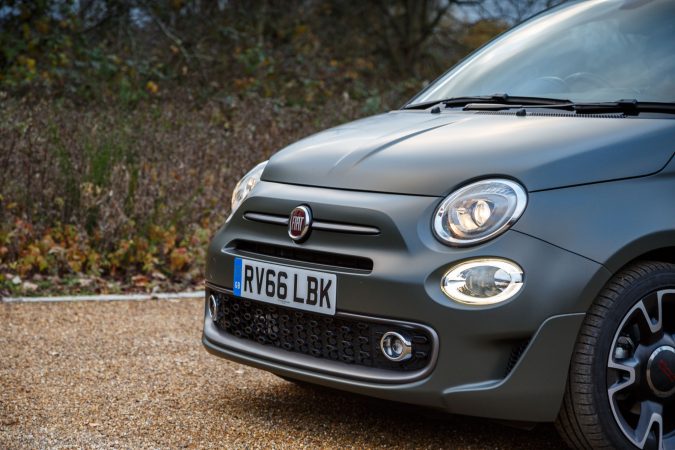 The Fiat 500 directly competes with the core MINI model, the MINI Hatch. Intriguingly, while many owners liked its style and pizzazz, they quickly found the Fiat 500 to be tiring to live with from frequent electric issues to drivetrain problems and general quality problems.
Coincidentally, both the 500 and Hatch are listed in WhatCar's 2019 Small Car Reliability Survey, and the MINI Hatch is 4 places ahead outscoring the Fiat 500 by 1.8%.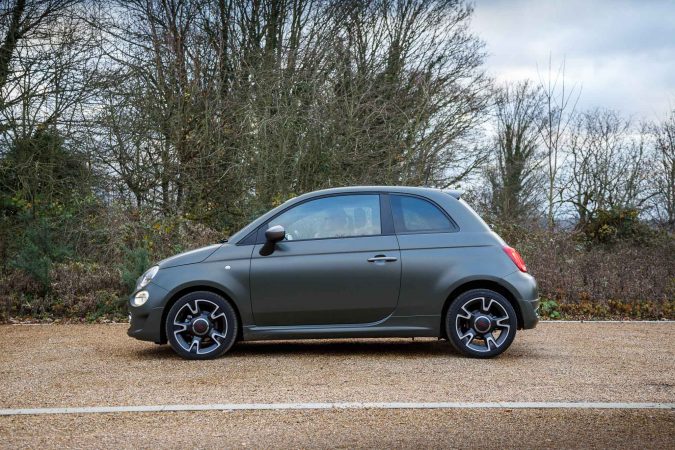 There is a big problem with the Fiat 500 though, and it's the fact that it's getting long in the tooth. Receiving mostly minor updates over its 10-year anniversary means that owners are stuck with an outdated chassis and a cramped interior.
In CarBuyer's Driver Power Reliability survey, Fiat ranks in 15th place, ahead of MINI by 0.23%. This is perhaps due to Fiat's more eclectic model range though, as they also build the simpler, more accessible Punto and Panda. Both are quite popular and great cars in their own right.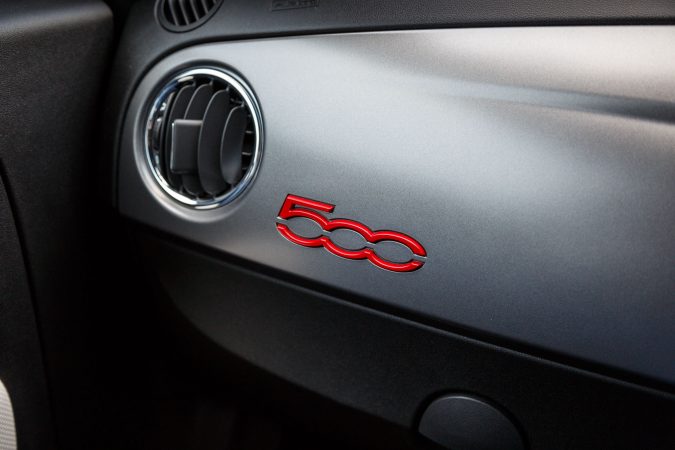 WhatCar's 2019 Car Manufacturer Reliability Survey tells a different tale where Fiat comes in at 19th place with 93.3%. That's 11 places and 2.1% behind MINI, which improved drastically over a year's period.
The Fiat 500 as a model garners 3.9 stars from CarBuyer's owners" reviews, but most of the top reviews stated major problems with the transmission and engine.
Then, we have Volkswagen, a formidable force within the automotive landscape. The Volkswagen Beetle (A5) is another model that has been conceived to take advantage of the nouveau-retro market.
Volkswagen Beetle Reliability
Unlike Fiat or MINI, the Beetle doesn't span across multiple different configurations. There are the convertible, sporty R-Line, and rugged Dune variants, but it's worth noting that the latest Beetle is being phased out in multiple parts of the world, with a Final Edition to commemorate. Volkswagen says that the Beetle is axed for good.
There is something going for the Beetle though, and it's the fact that its underpinnings are heavily based on the MK6 Golf. That said, from owner reviews at ConsumerAffairs, the top reviews found the Beetle to be expensive to repair should you find issues with it, especially with its specialty parts like body and interior parts. Overall though, the Beetle received 3.7 out of 5 stars, just edging out the comparable Cooper with 3.5 stars.
WarrantyWise UK has also compiled a survey on manufacturer dependability compared to repair costs. MINI and Volkswagen performed similarly dependability-wise, but they found that they're paying on average $803 for Volkswagen repairs, while MINI repairs cost on average $633. This is more indicative of used car reliability though.
JD Power is another firm that focuses more on used-car reliability. Again, in the 2019 UK survey MINI performed admirably with 103 PP100; while Volkswagen scored 113 PP100. Still, not too bad when compared to Fiat's 173 PP100 score.
In AutoExpress's 2019 Driver Power survey on the best manufacturer, Volkswagen and MINI are neck and neck, with Volkswagen just edging out MINI. All three manufacturers, Fiat, Volkswagen, and MINI are just ~2% off the top contender Lexus though.
Overall, the Volkswagen Beetle is comparable to the MINI Cooper, however, manufacturer perception-wise the latest MINIs seem to be performing better than Volkswagens in general.
Are Mini Coopers Reliable
MINI offers the industry average on warranty, which means 3 years or 60,000 miles whichever comes first. That said, you can purchase a MINI Cooper extended warranty package that's available to any MINI below 100,000 miles.
That said, MINIs have a good perception amongst owners because of the premium fit and finish found within, the generally accurate claimed mpg ratings, and their markedly better value retention than other brands. None other in its segment can quite retain their resale value as well as a MINI, and it's simply due to the MINI namesake.
While MINI repair costs aren't exactly cheap, considering that they're a premium product it's not that high either. Owners also love the consistently excellent handling dynamics of a MINI, especially the John Cooper Works model.
Mini Cooper Reliability By Year
As we know, MINI as a brand goes far back. However, I'd say that the old MINI isn't really related to the new MINI at all since the new MINI has so much BMW DNA within. Therefore, I think it'd be fair to look at the MINI from 2000 onwards, post-BMW acquisition.
2001 Mini Cooper
Prior to this year, MINI was still producing the classic MINI Mark VII which received updates but still remained outdated in a rapidly evolving automotive scene. BMW couldn't just buy MINI and continue modus operandi, they had to make a massive change and a polarising one at that.
Therefore, post-BMW, MINI drafted up a brand new range of models. Initially, only available as a 3-door hatch or 2-door convertible, the new MINI Hatch (R50/52/53) marked a big leap for MINI. But it maintained the original ideology of MINI, style, and sportiness.
It might be heavier due to new safety regulations and consumer-friendly technology, but MINI supercharged the original MINI Cooper S. This meant that even to this day, the R53 is a popular used car for its lovely supercharged mien. Along with the original MINI comes the John Cooper Works tuning kit which much like the original MINI, provides more zest should you find your Cooper S to be lacking.
2004 Mini Cooper
Along with the first facelift, BMW brought out the convertible model. This isn't the first convertible MINI ever, as there are classic MINI convertibles out there, albeit very limited. This again cemented BMW MINI's emphasis on stylish sportiness.
That said, with a new manufacturing plant came quality and reliability issues. Rattles, creaks, and even rust were rampant with the new MINI, and the CVT, in particular, was quite catastrophic.
People loved the MINI, but at the same time, JD Power found them to be consistently amongst the most problematic cars to own. Therefore, people kind of dove into MINI knowing what they were getting themselves into.
2008 Mini Cooper
A year later after the second generation of the MINI Hatch which made the switch to a turbocharger MINI introduced the first MINI Clubman model. The original MINI wasn't all that small, to begin with, but the Clubman is truly a stretch of the MINI badge.
You can still find the Clubman quirks though, with a compromise. The trunk door still opens outwards but features split doors for the passengers. It's something like the RX-8, where the rear doors are smaller and open like a suicide door. Undoubtedly both are designed to maintain the original Clubman spirit but also provide more practicality over the 3-door MINI Hatch.
However, this is the first sign for many that the new MINI is keen on exploring the market a lot more. It might maintain the MINI look, but people can't help but feel the mass-market appeal BMW is attempting.
The switch to turbocharging also marks the switch to a new powerplant. In lieu of the old Tritec engines developed by Chrysler and then-BMW Rover, BMW worked with PSA to develop the new Prince engines. The Cooper S (R56) with its new 1.6-liter turbocharged inline-4 is an early adopter of gasoline direct injection which also bumped up the efficiency by a considerable amount.
That said, across multiple reviews and rankings, MINI performed disastrously. Again, paradoxically, people loved how the MINI looked and behaved. But, not when their MINI had to go into the shop on a weekly basis.
Present-Day Mini Cooper
The third generation of MINI Hatch, also the latest generation, is the first time MINI has incorporated an all-BMW modular design. Adopting a modular platform and drivetrain meant that more could be shared across MINI and BMW. This is also when you could buy a 5-door hatchback. It was penned as a move to sell the MINI Hatch to a broader audience.
Despite initial reception, this is also when MINI is finally ironing out the quality issues that plagued the early MINIs. MINI has since then been performing better than ever. Now is the best time for MINI in terms of reliability, better than ever.
Now, MINI has slowly evolved from the quirky brand you chose for something different to a brand that you might go to for a genuine competitor. Recently, MINI has also been keen to explore electrification. They have multiple plug-in hybrid models available and the first full-EV MINI Cooper is already on sale.
MINI Cooper Reliability: In Conclusion…
From what we've compiled, it's plain to see that while MINI is improving in terms of reliability. They're neither the most unreliable car nor the most reliable. Yet, they're still one of the better brands you can depend on to make quality products.
If you're charmed by the MINI looks, there's no other brand out there that's as all-encompassing as MINI. You can find the MINI look in various configurations. If you want something like the MINI, then only MINI will satiate that thirst.
MINI Cooper Reviews
If you are interested to find out more about what driving in a modern BMW MINI is like read some of our reviews below.
2019 MINI Cooper S 60th Edition
2017 MINI JCW Challenge, 2017 MINI Hatchback
2017 MINI Countryman, 2016 MINI John Cooper Works
2016 MINI Cooper S All4 Clubman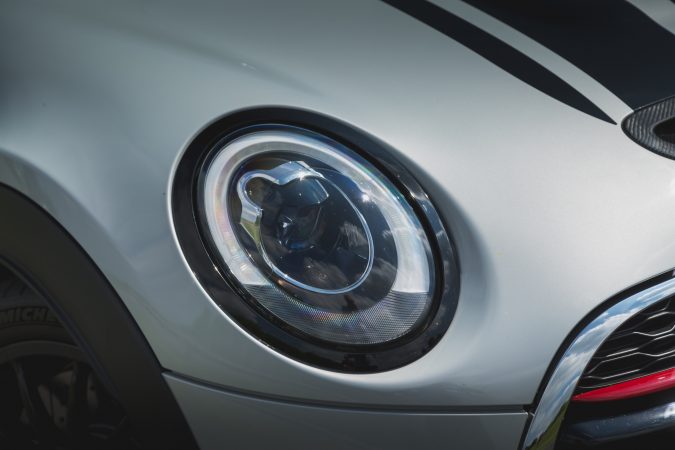 MINI Cooper Reliability Essential Knowledge
The Mini Cooper has average reliability, with repair costs higher than the average for all models and a reliability rating of 3.0 out of 5.0 according to RepairPal.
The high cost of repair and maintenance for Mini Coopers has significantly affected its reliability rating.
The average Mini Cooper unscheduled repair visits are approximately 0.6 times, which is higher than the general average of 0.4 visits.
Mini Coopers have common problems like front radiator support and coolant hose, transmission failure, water pump and thermostat housing leaks, and loss of power steering.
The 2006 Mini Cooper, 2010 Mini Cooper, 2016 Mini Cooper, and 2020 Mini Cooper are among the most reliable models according to Consumer Reports and J.D. Power.
The 2005 Mini Cooper has earned the "Avoid Like the Plague" seal due to its high number of NHTSA complaints and four recalls.
The 2009 Mini Cooper has over 300 NHTSA complaints and three recalls, with one of its prominent reliability issues being engine stops or loud noises when starting cold.
The 2011 and 2012 Mini Cooper models have many trouble spots, including the engine, fuel system, electric system, and more.
Similar Case Studies
Before you are part with your money take a look at our other case studies on reliability below.
Volvo Reliability
Hyundai Reliability
Jeep Reliability
Fiat Reliability
Subaru Reliability
MINI Cooper Reliability: Frequently Asked Questions (FAQs)
If you're curious about MINI Cooper reliability, our FAQs here might have some extra detail to ponder over…
Who Makes MINI Cooper
MINI was formerly one of the many brands underneath the old British auto giant, Rover. BMW later acquired Rover in 1994, before breaking it up in 2000. One of the very few brands that survived this acquisition was MINI. The brand was revived in spectacular fashion by BMW in 2000 with the MINI Cooper. To this day, MINI remains one of the BMW Group's core brands, alongside BMW itself, and Rolls Royce.
Who Owns MINI Cooper
Originally founded in 1969, MINI's ownership had changed hands numerous times between British auto conglomerates until 2000. At which point, it was bought out by the BMW Group. Today, MINI is a wholly-owned subsidiary of the BMW Group.
Where Are MINI Coopers Made
Although owned by BMW, MINI Coopers are still made in their home country, the UK. Specifically, the vast majority of MINI Coopers you see on the road are built in Oxford, England. However, a select few MINI Coopers are built in the Netherlands and Austria.
How Much Is A MINI Cooper
MINI makes pretty fashionable cars but at a decently attainable price. The cheapest MINI you can buy is the standard 2-door, hardtop. The prices for these start at around $23,400. If you need a 4-door instead, that hardtop equivalent will set you back at least $24,400. Meanwhile, MINI's equivalent of an SUV or crossover, the Countryman, will cost at least $29,600. Their sportiest models, the John Cooper Works range, will start at around $35,900. Recently, MINI has also made their own electric car, the aptly named MINI Electric. The starting price for this cutesy EV is around $33,900.
Are MINI Coopers Good Cars
While reliability isn't as good as some other brands, MINI generally makes pretty good cars. They're sporty, fun, easy to drive, and very practical. Yet, their minuscule footprint makes them both cheap to buy, and even cheaper to run.
MINI Cooper Years To Avoid
MINIs are typically decently reliable, though there have been certain model years that have proven to be troublesome. For the first-generation MINI Coopers, you should try avoiding the 2002 to 2004 model years. In particular, the CVTs can cause some issues to appear down the line. For second-generation MINI Coopers, it's best that you avoid the 2006 to 2009 model years. These earlier years had the same issues as other BMWs and their VANOS-fitted engines. Third-generation MINI Coopers are usually pretty reliable. But if you can avoid it, try to walk away from the earlier model years of this generation, too.
Are Mini Coopers Reliable
They're neither the most unreliable car nor most reliable, but one of the better brands you can depend on making quality products. In general, most competing brands such as Fiat, which also make small cars, tend to suffer from more reliability issues than MINI.
What Are The Common Problems With MINI Coopers?
Here are some of the common problems with MINI Coopers Clutch failure, automatic transmission failure, power steering pump fails, water pump leak, and loose timing chain.
Are MINI Coopers Expensive To Maintain?
MINI and Volkswagen performed similarly dependability-wise, but they found that they're paying on average $803 for Volkswagen repairs, while MINI repairs cost on average $633. This is more indicative of used car reliability though.
Is A MINI Cooper Made By BMW?
Yes. BMW has been making the modern MINI since 2000. The MINI Cooper was made by the British Motor Corporation from 1961 to 1971, then from 1990 to 2000.
Are MINI Coopers Good Cars?
Without a doubt, the MINI brand has improved over the years with 2019 being the highlight for the brand when it becomes one of the most reliable compact cars you can buy.
MINI Cooper Ratings
If you want to see just how reliable MINI Coopers are take a look at the 2019 J.D Power survey. This is proven data around the performance on MINI and any problems that occur.