As far as the more budget category of cars goes, the Kia Soul is certainly among the most popular ones on sale. But since it went on sale internationally in the 2010s, it didn't take long for Kia Soul problems to start appearing. Kia has certainly proven that affordable cars don't have to be bland, or cookie-cutter, with the Soul's adorably angry looks.
But, does it outweigh the Kia Soul's issues? At the very least, people have complained that the interior was a bit plasticky, and bits fell out. At the very worst, the Kia Soul's problems extend all the way down to complete engine failure. In this guide, we'll be looking at all the common Kia Soul problems, in general, and by model year.
Well, read along with our Kia Soul problems guide to learn more about which model years are best, and worst for your soul. We'll also analyze its reliability, in addition to commenting on whether it's a worthwhile purchase as a used car.
Problems By Specific Model Year (Model year: 2010, 2011, 2012, 2013, 2014, 2015, 2016, 2017, 2018, 2019, 2020, 2021, 2022)
Kia Soul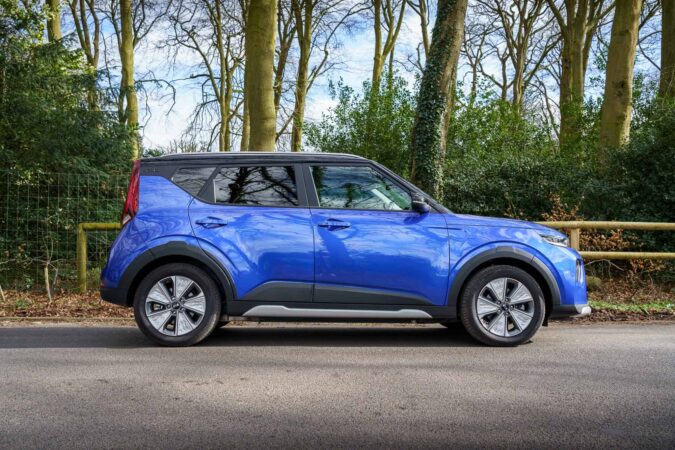 Before we can dive deep into knowing the extent of the Kia Soul problems, we should probably take some time to learn more about what it is. The Kia Soul had its origins back in 2005 as an early sketch, by its design team based in California.
Kia's intent was on creating a car to appeal to the more youthful customers, with the target being unique and colorful. It has since won praise for its quirky and retro-futuristic design.
The covers were lifted off the Soul in the 2008 Paris Motor Show and were manufactured at its home in South Korea. It went on sale in other markets, such as the US and Europe, in 2010.
Since then, the Kia Soul spawned across 3 different generations. The 'AM' generation launched in 2008, followed by the 'PS' generation in 2013, and then the current 'SK3' generation in 2019.
As Kia is part of the same company as its sister brand, Hyundai, the Soul's platform has been shared with other models. This includes the Hyundai i20 and the Kona. Since the 2nd generation Soul, Kia launched a separate electric version in 2014.
It was marketed as the Kia Soul EV or the e-Soul in some markets. It shares its electrified platform with the Hyundai Kona, and Kia Niro electric vehicles.
Kia has in recent years been nominated as among the best car brands in regard to maintenance, and reliability. This recognition extends also to its sister brands, Hyundai and Genesis.
Best & Worst Kia Soul Years
However, its models, including the Kia Soul, have not always been indestructible. In its early years, the most common complaint made against the Kia Soul was regarding the build quality.
This includes issues such as interior trim pieces falling off, or wearing out faster than usual. However, Kia has addressed this in later generations. That said, poor build quality and overly plasticky trim is hardly the worst issue in the wider scope of Kia Soul problems.
In fact, it can very quickly escalate into hugely expensive repair bills. The model years between 2012 and 2016 had the most complaints overall. We're using data compiled by CarComplaints.com to curate this Kia Soul problems guide as best as we can.
Users send feedback and complaints directly to their database. While others were taken from the US National Highway Traffic Safety Administration (NHTSA). This includes a wide range of carmakers and models sold in the US, one of them being Kia.
The Soul does not have as many complaints as some other Kia models, with just 265 cars noted to have issues, at the time of writing. The 2014 model year Soul had the most number of complaints, standing at 60 owners filing for problems with their cars.
However, CarComplaints.com has instead named the 2015 Soul as the worst offender, with 15 out of 45 problems caused by engine failure.
Kia Soul Years To Avoid
Here are some of the worst and most problem-prone Kia Soul model years to avoid:
2012 Kia Soul
The 2012 Kia Soul has garnered a notorious reputation among owners due to its numerous complaints and issues. While it had the potential to be a great vehicle, the problems reported by owners make it a model year to avoid.
One of the main issues with the 2012 Soul is excessive noise, even during highway drives. Owners have expressed disappointment with the vehicle's noise levels, which can be bothersome and affect the overall driving experience.
Additionally, the cargo room in the 2012 Soul is limited compared to its direct competitors, making it less practical for those needing ample space for their belongings. According to data from CarComplaints.com and CarProblemZoo.com, the 2012 Kia Soul received a total of 66 complaints and logged 421 reported problems.
The leading problem in this model year is related to steering. Some owners have encountered major steering defects that are dangerous to drive and were not covered in the 2014 recall. These steering issues can compromise the vehicle's stability and safety.
2014 Kia Soul
The 2014 Kia Soul is another model year that has faced significant problems and garnered negative feedback from certain owners. It is important to be aware of the issues associated with this particular year before considering a purchase.
One of the major drawbacks of the 2014 Soul is its ride quality. The larger wheels equipped in this model year contribute to a harsher ride, which can be uncomfortable for occupants, especially when driving over rough surfaces. Additionally, desirable technologies or add-ons come with expensive packages, making them less appealing for those seeking additional features.
Based on data from CarComplaints.com and CarProblemZoo.com, the 2014 Kia Soul received a total of 77 complaints and logged 892 reported problems. The leading problem reported for this model year is related to the engine.
Several owners have experienced engine problems, which can lead to reduced performance, increased fuel consumption, and potential breakdowns.
2015 Kia Soul
The 2015 Kia Soul continues the trend of disappointing model years for the vehicle, with notable concerns regarding fuel economy and other drawbacks that potential buyers should take into account.
Fuel economy stands out as a prominent issue for the 2015 Soul. With a recorded combined average of 26 mpg, it falls short compared to competitors in its class. This lower fuel efficiency can result in increased costs over time, particularly for those who frequently drive long distances or have a daily commute.
Apart from fuel economy, the 2015 Soul also suffers from ride quality concerns, primarily attributed to its larger wheel dimensions. This can lead to a less comfortable and smooth driving experience, with increased sensitivity to road imperfections.
According to data from CarComplaints.com and CarProblemZoo.com, the 2015 Kia Soul received a total of 61 complaints and logged 744 reported problems. The leading problem reported for this model year is related to the engine. Some owners have experienced engine problems such as misfiring and stalling, which can be both inconvenient and potentially dangerous.
Best Year For Kia Soul
Meanwhile, here are some of the better and more reliable Kia Soul model years:
2010 Kia Soul
The 2010 Kia Soul is where it all began for the Kia Soul in the United States. Known for its unique and boxy design, the 2010 model year offers a plethora of features, great customizability, and enough passenger space for a family of 4-5.
This model year received high consumer ratings, with a Kelley Blue Book rating of 4.5 out of 5.0. According to data from CarComplaints.com, the 2010 Kia Soul has received only a total of 9 complaints, mostly related to engine and transmission problems.
If you're looking for a practical and economical option with minimal reliability concerns, the 2010 Kia Soul is a good choice.
2018 Kia Soul
The 2018 Kia Soul retains the quirky design of its predecessors while offering an array of standard features. The base model comes with the latest Kia UVO infotainment system, including Apple CarPlay and Android Auto, as well as automatic climate control. This model year boasts a roomier interior, excellent crash test ratings, and user-friendly controls for the tech features.
It received high ratings from reputable sources, with Edmunds rating it 4.8 out of 5.0, Kelley Blue Book rating it 4.4 out of 5.0, and JD Power giving it a reliability score of 84 out of 100. According to CarComplaints.com, the 2018 Kia Soul has received only a total of 8 complaints, mainly related to engine and electrical problems.
2019 Kia Soul
Continuing the momentum, the 2019 Kia Soul introduced minor tweaks and refinements to provide customers with the latest technology and enhanced comfort. With a more stylish interior and improved maneuverability, the 2019 model year is an appealing choice if you can afford the current prices in the used vehicle market.
The 2019 Kia Soul received the highest consumer rating from JD Power, with a score of 86 out of 100, surpassing both the 2018 and 2010 Kia Soul. Standard features include a 5-inch touchscreen, a rearview camera, and voice recognition capabilities.
Based on data from CarComplaints.com, the 2019 Kia Soul has received only a total of 8 complaints, primarily related to brake and electrical problems.
2021 Kia Soul
While boxy vehicles may have lost some popularity over the years, the feature-rich 2021 Kia Soul still stands out. It maintains its extra roomy interior, offers an enjoyable driving experience, and provides a host of cool features at an attractive price point.
Consumer ratings for the 2021 Kia Soul have been high, with a Kelley Blue Book rating of 4.5 out of 5.0. According to CarComplaints.com, the 2021 Kia Soul has received only a total of 3 complaints, with one complaint each related to brake problems, engine problems, and steering problems.
The 2021 model also features 'Rear Occupant Alert' as a standard safety feature, which alerts the driver if someone is in the back seat through various methods like beeping and smartphone notifications.
2022 Kia Soul
While the 2022 Kia Soul may be considered a moderate redesign of the 2021 version, it still offers significant improvements, especially in terms of interior quality and the latest driver-assist technologies. The addition of a 10-inch touchscreen infotainment system and updated navigation features makes the 2022 Kia Soul the best and brightest offering within the Soul lineup to date.
The 2022 model received the highest consumer rating from Edmunds, scoring 4.9 out of 5.0. It also shares the highest consumer rating of 4.5 out of 5.0 with the 2010 and 2021 Kia Soul, according to Kelley Blue Book. Based on data from CarComplaints.com, the 2022 Kia Soul has received only one complaint, related to interior accessory problems.
If you're willing to splurge a little more, the 2023 model is also an excellent choice. It features a light refresh with a new bumper design, reshaped headlamps, and a new grille, adding a touch of freshness to the Soul's already eye-catching design.
These model years have consistently received positive feedback and demonstrate better reliability compared to other years. However, it's important to note that individual vehicles can still vary depending on maintenance history and usage. Therefore, it's advisable to have any used car thoroughly inspected by a qualified mechanic before making a purchase decision.
Kia Soul Common Problems
The Kia Soul has gained popularity as a reliable and practical vehicle over the years. However, like any other car model, it is not without its share of common issues and problems. In this section, we will explore some of the most frequently reported problems across various Kia Soul models.
Understanding these common woes will help potential buyers make informed decisions. Let's delve into the most notable problems that you should be aware of when considering a Kia Soul. Note, this section details the general issues and Kia Soul problems that encompass the entire range, across numerous model years.
Therefore, if you want a detailed model year-specific breakdown of all the common faults for a certain model year (rather than a general overview), that section will be a bit further down.
1. Engine Failure
Engine failure is a significant concern that has affected certain Kia Soul model years. The 2016 Kia Soul, in particular, has experienced a high prevalence of engine failure issues. This problem also affects the 2012 and 2015 models.
One of the primary causes is damage to the catalytic converter, which leads to irregular engine combustion. As a result, piston rings, gaskets, seals, and other engine components may fail, and in extreme cases, it can even lead to a fire under the hood.
The signs of engine failure typically manifest around the 70,000-80,000 mile mark, but it's important to note that it can occur at any time, causing unexpected breakdowns and potential hazards on the road.
To prevent engine blowouts, it is advisable to regularly check the oil level, avoid prolonged high RPMs, and promptly address any strange knocking noises.
2. Defective Catalytic Converter
The Kia Soul has a design flaw related to the catalytic converter, which has been a common complaint among owners, especially in the 2014-2015 models. The catalytic converter plays a crucial role in reducing harmful emissions by breaking down gases through a chemical reaction.
However, defects in the catalytic converter can lead to a variety of issues, including increased back pressure, reduced engine performance, and failed emissions tests. One of the major concerns with a faulty catalytic converter is the potential fire hazard it poses.
The internal metals of the converter can burn away, causing incorrect gas emissions and increasing the risk of fires. Warning signs of a failing catalytic converter include erratic idle, engine stalls, extreme exhaust gas temperature levels, poor performance on emissions tests, and issues with O2 sensors.
3. Fire Risk
Fire incidents involving Kia Soul vehicles have been widely reported, leading to significant recalls and legal settlements. The high exhaust temperatures and malfunctioning catalytic converters in some Kia Souls, particularly those built between 2012 and 2016, have contributed to these fire risks.
Kia has issued recalls for a large number of affected vehicles, but incidents of Kia Souls catching fire continue to surface even in more recent model years. While the media attention has raised public awareness of the fire risk, it is essential for potential buyers to be aware of this issue.
Taking precautionary measures, such as regular maintenance, following manufacturer guidelines, and promptly addressing any unusual signs or smells, can help mitigate the risk of fire incidents.
4. Suspension Problems
Drivers of Kia Soul vehicles have frequently reported suspension-related issues. Although Kia made significant modifications to address the initial problems with the Soul's suspension, some components remain more prone to failure.
Suspension springs, front wheel bearings, steering pins, and tie rod components are some of the parts that may experience breakdowns, leading to bumpy rides, steering problems, and costly repairs.
Recognizing the red flags of weak suspension is crucial to ensure a safer and more comfortable driving experience. These signs may include bouncing and bumpy driving conditions, steering problems or drifting while turning, dips while braking, and the vehicle leaning to one side when parked.
It is important to address these issues promptly to avoid further damage and expensive repairs.
5. Faulty Piston Rings and Connecting Rods
Another common problem that has been reported in the Kia Soul is related to faulty piston rings and connecting rods. The causes of these issues can vary, including poor installation, fuel flooding, worn ring grooves, abrasive engine oil particles, or inappropriate fuel and air mixes. Excessive mileage and general wear and tear can also contribute to connecting rod failure.
Signs of a damaged connecting rod may include reduced oil pressure, increased oil consumption, and a knocking noise coming from the engine. It is crucial not to continue driving with a broken connecting rod, as it can cause catastrophic damage if not promptly addressed.
Faulty piston rings can result in poor acceleration, increased oil consumption, excess oil usage, and light grey or white exhaust smoke. If worn piston rings are not replaced, oil leakage into the engine's cylinders can occur, leading to further complications. A wet compression test can help identify the root cause of the problem and determine whether piston rings need to be replaced.
6. Surging of the Cruise Control
A known issue with the Kia Soul, particularly in the 2018 model, is the surging of the cruise control. This problem is caused by electrical issues and can lead to sudden acceleration and deceleration while the vehicle is in cruise control mode.
The surges usually occur when the speed is between 40 and 50 mph, and the car may lurch forward when it abruptly drops to a very low speed, such as 3 mph. Although this problem is relatively rare, the abrupt speed changes it causes can be dangerous. It is important to be aware of this issue, especially if you plan to use cruise control frequently.
7. Transmission Problems
In addition to suspension issues, some Kia Soul models have experienced transmission problems. Transmission issues can be a source of frustration for drivers, as they can lead to poor shifting, slippage, or other performance-related problems. Fixing transmission issues can be complex and expensive due to the intricacies of the transmission system.
While Kia has made efforts to address transmission problems in newer models, it is still advisable to test-drive any used Kia Soul and carefully observe its shifting behavior. Any signs of hesitation, grinding, or abnormal noises during shifting should be addressed with a trusted mechanic before making a purchase.
The Kia Soul, like any other car model, has its common problems and issues. It is important for potential buyers to be aware of these concerns to make an informed decision.
Engine failure, faulty catalytic converters, fire risk, suspension problems, faulty piston rings and connecting rods, surging cruise control, and transmission issues are among the most frequently reported problems in the Kia Soul.
By understanding these issues and taking necessary precautions, buyers can mitigate potential risks and enjoy a more reliable driving experience.
Kia Soul Reliability
So far, we've understood what the Kia soul is, and the general overview of some of the issues that it faced. Now, it would be a good time to compile a more comprehensive list of the common faults found in Kia Souls.
We'll be running along across all model years sold in the US from 2010 to the most recent 2022. In due time, we'll continue to update this list, as well. Note, that we'll be taking a look at the internal combustion engine-powered Soul, not its EV sibling.
As we've mentioned earlier, the Kia Soul model years with the most issues according to CarComplaints.com are between 2012 and 2016. These model years cover both the 1st and 2nd generation Kia Souls.
Much of the issues have been remedied after the 2017 facelift of the 2nd generation Kia Soul, with a slight redesign, changes in trim, and a new powertrain. The new 1.6-liter turbocharged engine seems to have fixed much of the engine failures caused in the 2016 and earlier models.
It's worth mentioning, however, that a number of Kia cars caught fire in 2018. The Center For Auto Safety later asked that Kia recalled all Souls between the 2010 and 2015 model years. Although Kia had initiated a voluntary recall in 2019, the Kia Soul was never included.
Kia Soul Reliability Ratings
Reliability Metrics, According To Data From CarComplaints.com
Model Year (Kia Soul)
Complaints (CarComplaints.com & NHTSA)
Number Of Recalls
TSBs (Technical Service Bulletins)
2010
180
3
92
2011
206
2
83
2012
507
2
180
2013
508
2
178
2014
981
4
236
2015
850
4
217
2016
536
2
161
2017
174
1
107
2018
106
–
89
2019
41
–
74
2020
237
1
131
2021
29
1
64
2022
1
–
–
For our Kia Soul problems review, we'll be guiding you along the most common issues found through its model years. So, if you're thinking of buying a Soul, or have one and are in need of help to know whether or not it'll burst into flames, read along to find out more.
2010 Kia Soul Problems
The 2010 model was the first Kia Soul to have been launched internationally and sold in the US. CarComplaints.com has recorded 9 different complaints filed on its website, with a total of 114 counting for those problems filed with the NHTSA.
The 2010 Kia Soul has had 3 recalls thus far. The most serious being on April 1st, 2013, with more than 980,377 vehicles being affected across the whole Kia range. This main issue was regarding a malfunctioning stop lamp switch.
This will cause the brake lights to not illuminate under braking, and it may also prevent you from disengaging the cruise control. Moreover, the faulty stop lamp switch can also have an effect on the push-button ignition. It can cause the transmission to switch out of 'Park' without first applying the brake.
Here are some of the most common Kia Soul problems for the 2010 model year that you should keep an eye out for:
1. Electrical Problems
This is the most severe problem for the 2010 Kia Soul, with more than 19 complaints filed with the NHTSA. The symptoms of this are a distinct popping sound through the radio.
Sometimes, it might even cause certain lights within the car to illuminate randomly while driving. It could also cause the electrical systems inside the Soul to stop completely, such as the air conditioning unit, power windows, sunroof, and wipers (for more insight, check out our guide on how to replace windshield wipers).
The main fault was linked back to the electrical harness used by Kia at the time, which can fail prematurely. This is also linked to the temperature sensors embedded into the wiring, and the soldering coming loose.
These problems can also cause short-circuiting, and thus smoke is visible within the interior. The recommended way to fix this is a replacement of the entire wiring system. On average, this happens with a mileage of 60,000 miles or before.
2. Faulty Suspension
Another major issue with the Kia Soul, as noted in many reviews at the time, was the Soul's harsh ride. This can cause the entire suspension system to wear out prematurely.
The suspension is noted to start making unpleasant noises after a mileage of around 25,000 miles. On average, it can cost about $800 to fix. But the suspension faults also extend to the shock absorbers, suspension, joints, and bearings.
After around 68,000 miles of ownership, it can fail and cause intense vibrations, or even the tires rubbing against the wheel well. This is even with moderate, and careful driving.
The average cost for a replacement of these components is around $1,800. However, one owner had to replace the shock absorbers and struts 3 times, with a repair bill upwards of $8,000.
3. Engine Failures
The early Kia Souls also suffered from engine problems. The most notable cause is the leaking of the car's coolant. This can happen even without a warning light pops up, or the temperature gauge rising.
The engine can start ticking, before eventually dying. In some instances, the engine required a full replacement. The average mileage for this issue is around 144,000 miles, with a repair cost of about $1,700.
2011 Kia Soul Problems
The 2011 Kia Soul saw an increase in the number of issues, with 12 complaints filed on CarComplaints.com, with a total of 195. It has had 2 recalls in its lifecycle, with the most serious recall being the aforementioned stop lamp switch.
This recall covered around 980,377 vehicles across all of Kia's product range. The other recall is a minor one, concerning 95,314 Kia Souls that had a loose headliner plate on their sunroof.
These are some of the major Kia Soul problems for the 2011 model year that you need to know about: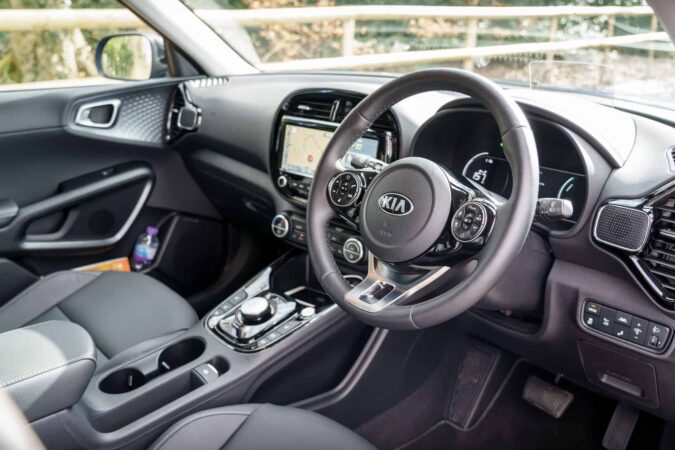 1. Engine Problems
The 2011 Kia Soul suffered from a variety of different engine problems. The most common one reported is the engine seizing up, and causing a loss of power. This is attributed to a broken oil pump or a leaking oil pan.
Owners had also reported broken head gaskets, and failing thermostats. One such owner had to replace their head gaskets twice, and their thermostat 4 times while the car had only driven a total of 109,000 miles.
Some owners had also complained about a loud knocking noise from the engine, and causing a loss of acceleration while driving. Another owner also reported that the engine on their 2011 Kia Soul exploded and caught fire. This happened after a mileage of just around 12,000 on moderate use.
2. Electrical Issues
Just like the 2010 model year, the 2011 Kia Soul also suffered from a variety of electrical issues. The most common among them is a faulty alternator, which could fail even at fairly low mileage.
Similar to the previous year, the wiring harness in the Kia Soul could also fail, which will result in some functions of the car not working. For some owners, the horn may not work when pressed or would honk randomly.
Another major electrical fault is regarding the Soul's electronic stability control (ESC). The ESC can sometimes come on without warning and will result in a sudden loss of power while driving.
This happened to one owner, despite driving on a dry surface, and with adequate traction without going at speed. The car might also not shift gears with a malfunctioning ESC, causing it to enter 'limp home' mode.
3. Airbags Failing To Deploy
Faults with the 2011 Kia Soul's airbags hold the largest share of complaints, with 27 filed with CarComplaints.com and the NHTSA. This can happen with an average mileage of just 50,000 miles or so.
Reportedly, the Kia Soul's airbags would fail to deploy, even with a high-speed front-end collision. Some owners even reported that the seat belt tensioners would not activate, while some other seat belts would unlatch automatically.
4. Drivetrain (Mostly Transmission) Problems
There was a myriad of different complaints surrounding the 2011 Soul's drivetrain. The most expensive, and commonly reported problem are issues with the transmission. One owner reported that they had to replace their clutch twice within a mileage of just 72,000 miles.
It had cost the owner $1,400 to replace it each time on average. The cause of the issue is a faulty valve on the transmission's slave cylinder that would cause slipping. Meanwhile, another owner reported that their clutch and flywheel had failed after just 22,000 miles.
The Soul's transmission would also react sporadically, causing sudden up-, or downshifts. One other major problem was the failure of the transaxle, causing leakage. It often requires a full replacement, and an owner claimed that a dealer had quoted a bill of $650.
2012 Kia Soul Problems
The 2012 model year is when the Kia Soul saw a significant uptick in the number of complaints. Overall, the 2012 Kia Soul saw 408 total complaints lodged between both CarComplaints.com and the NTHSA.
It had 2 recall notices, with the most serious one announced on February 22nd, 2019. This is the start of the consistent engine problems that we'll see for a few more years. The recall notice applies to 378,967 Kia Souls sold between 2012 and 2016, those equipped with the 1.6-liter gas engines.
The primary cause is high exhaust temperatures, which can damage the catalytic converter. This, in turn, would result in the engine running abnormally, and causing damage. The connecting rod could also break, and puncture the engine block. This can cause engine oil to leak, and start a fire.
Apart from that, here are some of the most common Kia Soul problems for the 2012 model year:
1. Steering Problems
Among the most common complaints about the 2012 Kia Soul are issues related to the steering. Many owners report hearing and feeling a clunking, clicking, or knocking sound while turning the steering wheel.
Oftentimes, the steering wheel could also have a lot of play (or looseness) while turning. According to owners, the key failure point is the flex coupling. Sometimes, it may require the entire steering rack to be replaced.
This can happen at fairly low mileage, averaging at just around 76,000 of use according to CarComplaints.com. The average repair bill for steering problems on the 2012 Kia Soul is around $830. One owner had to spend nearly $2,300 for a total repair, but thankfully was later reimbursed by Kia, and given an extended warranty.
2. Engine Problems
Once again, the 2012 Kia Soul is plagued with more engine and powertrain issues, with over 100 complaints filed. As mentioned earlier, this was part of the major recall that Kia had announced in 2019.
The main problem with the engine is catalytic converter failure owing to excess heat, which may also cause intensive damage to the engine. This could happen even without prompting a check engine light, or temperature warnings.
The heat can cause the engine's combustion process to run abnormally. One consequence of this is a faulty connecting rod. It can then puncture straight to the engine block or oil pan, and cause leaking.
This might even cause a fire, as the engine oil would leak onto other, hot moving parts of the car. Other problems noted by owners are misfiring, engine knocking, or smoke from the engine bay and exhaust.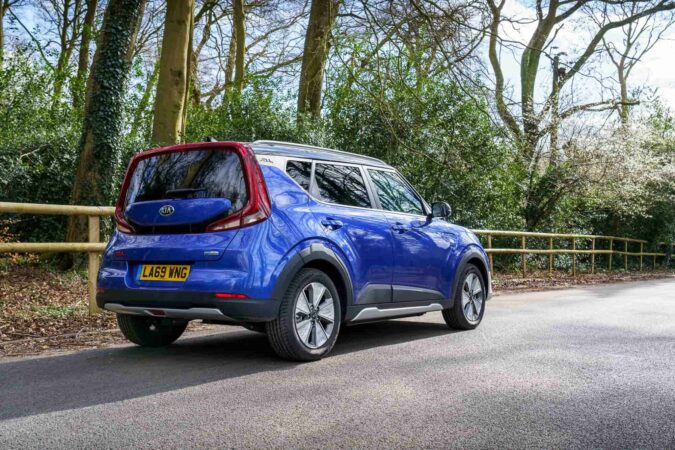 3. Difficulty Or Hard Shifting
Owners of the 2012 Kia Soul have reported numerous instances where their transmission would have difficulty shifting. This is evident by hesitation while upshifting, or 'hard' shifts that cause lurching while driving.
This can happen at around 60,000 miles. The main cause for this is a faulty heat sensor on the transmission. Alternatively, it might also require replacing the gasket on the gearbox, and a full flush of the transmission fluid.
4. Hood Unlatching While Driving
Another odd complaint with dangerous consequences on the 2012 Kia Soul is a problem with the hood latch. Some owners had reported this defect to happen at just under 40,000 miles.
The hood can unlatch itself while driving, causing damage to the hood and smashing the windshield. The average repair bill for this is $1,700; mostly covering the expense of a new windshield.
2013 Kia Soul Problems
The 2013 Kia Soul saw another increase in the number of complaints, with a total of 438 logged on CarComplaints.com and the NHTSA. It is part of the same recall batch as the 2012 Soul, concerning the catalytic converter potentially failing.
The high exhaust temperatures can cause damage to the rest of the engine as well. Similarly, most of the issues on the 2013 Soul (129 complaints overall) are pertaining to the engine.
Notably, most of the problems with the 2013 model year were carried over from the 2012 Soul. Some of the 2013 Soul's issues had also carried over from the earlier cars, such as faulty wiring harnesses. Here is a deeper look at some of the Kia Soul problems that you might need to know about with the 2013 model year:
1. Knocking/Ticking Noise From The Engine
This is once again related to the recall notice as mentioned above, and as in the 2012 Kia Soul. Most commonly with 2013 Kia Soul owners, engine failure can be noticed by a loud knocking or ticking noise.
One cause for this is the connecting rod puncturing into the engine block, and causing a mass leakage of engine oil. While most were covered under the recall, some owners had to replace the entire engine, to a tune of $4,000 to $5,000.
2. Steering Problems
Just like the 2012 Kia Soul, the 2013 model year also suffered from steering issues. Most noticeably, this can come in the form of a clunking, clicking, or knocking sound. Many owners reported that the problems are fixed with a replacement of the steering coupler.
This is a part that has been known to fail in some Kia models. For the Soul, it can cost upwards of $560, while other owners necessitated replacing the entire steering rack.
2014 Kia Soul Problems
The 2014 Kia Soul saw the introduction of the 2nd generation car to the market. While it marked many improvements over the first generation, it also came with a lot more issues.
On CarComplaints.com, there are 780 complaints overall about the 2014 Kia Soul. There were 4 major recalls of the car. The first was on March 2nd, 2015, that concerned the possibility of the accelerator pedal fracturing in 208,858 Kia Souls.
On September 29th, 2017, a second recall was announced by Kia for 342,381 Kia Souls. This time, they noted that the steering pinion gear might separate, thus potentially causing you to lose any steering input.
The next one was in 2019, regarding the aforementioned catalytic converters melting that affected 378,967 Kia Souls. The 4th recall was on December 2nd, 2020, concerning a possible engine fire with 294,756 Kia Souls.
Here are some of the most persistent Kia Soul problems that kept owners of the 2014 model year awake at night:
1. Engine Problems
In following the theme with Kia Souls so far, the common issue with the 2014 Kia Soul remains to be the engine. The total tally of complaints from CarComplaints.com and the NHTSA stands at 284, all for faults with the engine. The issues are similar to the one described per the recall notice for the catalytic converter damage since the 2012 Kia Soul.
Most owners have reported complete engine failures, sometimes requiring to change the entire engine. The connecting road can puncture through the engine block, causing the engine oil to leak.
Owners have reported knocking noises, sudden loss of power, or sometimes having their Souls catch fire. This should be covered under recall, but some owners had to pay for their own repairs, costing upwards of $6,000.
2. Electrical Problems
Despite a complete overhaul of the Soul for the 2nd generation, the electrical problems from the earlier cars still remained. Although this time, the electrical problems for the 2013 Soul concern more the exterior lighting. The connection between the wiring harness with the exterior lights can sometimes come loose.
Another fault is the subpar bulb connector that can burn out. This can cause the headlights, brake lights, and turn signals to not turn on or off. Alternatively, it could also blink frequently while driving, or flicker. Although not a relatively expensive fix, some Kia dealers have been caught charging owners of 2014 Kia Souls more than $400 for a repair.
3. Steering Problems
The 2014 Kia Soul still caries over the steering issues from the earlier, 1st generation cars. This can be noticed with a loud clunking or clicking sensation and sound while turning the steering wheel.
This is once more owing to the steering coupler, which can fail prematurely. It is made from substandard materials and can break apart, causing you to lose steering completely.
2015 Kia Soul Problems
We won't need to elaborate much on the problems of the 2015 Kia Soul. Most of the common concerns are echoed from the earlier 2014 Souls, and some even earlier. The 2015 model year cars suffered from the same 4 recalls as mentioned in the previous year.
This is regarding the potential fracturing of the accelerator pedal, separation of the steering pinion gear, catalytic converter damage (since 2012), and engine fires. As we've mentioned much earlier, the 2015 Kia Soul was nominated by CarComplaints.com as the worst when it comes to reliability.
Despite having fewer complaints compared to the 2014 model – 578 vs. 780 – the 2015 Kia Soul's problems are more catastrophic and expensive. Moreover, some of the issues happened at lower mileage on average with the 2015 Souls.
Once again, the most common faults we've highlighted previously have been reoccurring on the 2015 Kia Soul. This includes the steering coupler failing prematurely, and catastrophic engine failure. The fixes should be similar. However, the costs have increased, as the engine problems on the 2015 Soul happens mostly on the larger and more complex 2.0-liter engine.
There are, however, some unique Kia Soul problems with the 2015 model year. Here is a couple of them:
1. Faulty Air Conditioning Unit And Heater
The A/C unit and heater on the 2015 Kia Soul can break over time. One cause is that the A/C unit's drain hose underneath the car can get clogged. One owner reported that they had moisture blowing, and water dripping from the vents. Some other owners noted that their heaters won't work fully, thus causing the windows to fog up, and sometimes freeze.
2. Car Not Starting
The 2015 Kia Soul can as suffer from some electrical problems, mostly concerning the alternator. Owners can sometimes have their batteries die while in use. Others have noted that the battery can short out, potentially pointing out to a wider design fault with the electrical systems.
2016 Kia Soul Problems
Compared to the 2014 and 2015 Kia Souls, the 2016 model year saw a decline in the number of complaints. It had 2 recalls, both of them related to problems with the previous model years.
The 2016 Kia Soul saw the year of the recall notice regarding the failing catalytic converter. This is an issue that had been happening since the 2012 soul. It covered 378,967 Kia Souls equipped with a 1.6-liter gas engine.
The other recall, as noted earlier, was over the steering pinion gear potentially coming apart. Overall the 2016 Kia Soul has seen 304 complaints in total. Most of the problems are similar to the ones we've mentioned since the 2014 Kia Soul. Therefore, we won't be covering them in great detail with the 2016 model year.
Engine failure is the number one problem suffered by owners of the 2016 Kia Soul, although this is covered under a recall. The electrical problems from the 2015 Soul remain, causing the car to not start.
A/C and heater issues still remained from the 2015 car. This also goes for the clunking noise felt while steering the car, which has been happening since the 2012 model year.
2017 Kia Soul Problems
The 2017 Kia Soul saw large improvements in terms of reliability and maintenance. There aren't as many major concerns over these cars as of yet. Currently, there are 90 complaints logged on CarComplaints.com, along with data from the NHTSA. The most common problem with the 2017 model year is engine failure, courtesy of knocking.
Some owners reported that their engines made loud knocking noises, loss of power, engine dying, or smoke. It can happen at around 80,000 miles. Although this is not a common issue, it can be expensive to fix. Often, it would require a brand new engine to be installed, costing upwards of $6,000.
2018 Kia Soul Problems
In following the gradual reliability improvements, the 2018 Kia Soul also saw minimal problems, with just 76 complaints. The lion's share of the major complaints can be divided into the engine and electrical problems.
As we've mentioned much earlier when looking at the Soul's history, a number of Kia models caught fire around 2018. Similarly, some owners had reported that their Soul's engine caught fire.
However, no recall was issued for the 2018 Kia Soul, and this remains limited to a small number of owners. No cause has yet to be determined, but the symptoms can be described as hearing abnormal noises while the engine is running.
The electrical systems can also be problematic, such as the car not turning on, or a slight burning smell. Once again, this is not a widespread issue.
2019 Kia Soul Problems
Being a much newer car, there is a very small sample size to work with. Most owners would not have been able to put enough mileage for problems to appear. At the time of writing, the 2019 Kia Soul has only logged 31 complaints overall. The biggest concern with the 2019 model year is problems regarding the brake pedal.
Some owners have reported that their Soul's brake pedals would get stuck, or pinned to the floor. But despite being pressed down, the brakes themselves would not deploy, or sometimes only activate partially.
Owners have tried to remedy this by pumping the brake pedals, but this has not worked. This has caused several incidents of Kia Souls rear-ending other cars, as their drivers were not able to brake.
2020 Kia Soul Problems
The 2020 Kia Soul saw the introduction of the 3rd generation car to the market. Interestingly, the 2020 Kia Soul saw an uptick in the number of complaints, standing at 120 while writing this.
This can happen with brand new, or to the 'first batch' of a new generation of cars. The two biggest problems with the 2020 Kia Soul are concerning the engine and the transmission.
Owners have noticed while driving that the engine's revs would very suddenly rise upwards for no reason, then cause the car to shut down entirely. There has yet to be a thorough diagnosis of the problem, but it might be related to the transmission.
Owners have been told by dealers that some of their transmissions have metal fragments inside of them, causing premature failure. Since it's a brand new model, these problems should thankfully be covered under warranty. However, owners have reportedly been waiting nearly 2 months before getting their car again. So far, there has yet to be a recall issued by Kia over this problem.
2021 Kia Soul Problems
Due to how new the 2021 Kia Souls are, it's not likely that they'll exhibit significant reliability concerns and problems as of writing. Although, a few issues here and there have already materialized. Granted, these issues seem to be fairly isolated.
Some owners noted the steering wheel on their 2021 Souls locking up. This was apparently due to a failure within the steering column. Meanwhile, others noted their engines seizing up and emitting smoke.
It was later blamed on a design defect, as the piston rings had poor heat-treating to them, and could cause damage to the engine. Besides those, some have also mentioned the automatic brake sensors going haywire. These could cause the Soul to slow down or go hard on the brakes erratically.
2022 Kia Soul Problems
As we've discussed earlier with the 2021 model year Kia Souls, these cars are way too new for serious issues to start appearing. It would take at least a couple more years of running in before problems start showing up in the 2022 model year. So far, we're once again seeing mostly isolated issues.
But, at the time of writing this (and we'll surely keep updating this list in due time), a couple of complaints have cropped up. For example, one owner complained about how using the start-stop feature can sometimes cause the car to lunge. This occurs when you're letting go of the brakes and hitting the gas at the same time.
More seriously, another owner noted that during a collision, the seat belts failed to retract and keep the passengers in place. Moreover, the airbag didn't even deploy.  On top of that, a different owner documented how there were metal shavings in the transmission fluid, causing their Soul's gearbox to fail twice in under 6,000 miles.
Is Kia Soul A Good Car
The Kia Soul is known for its distinct design and practicality. It offers several advantages, but there are also some drawbacks to consider. Here are the pros and cons of the Kia Soul:
1. Pros
Adjustable Seating: The Soul provides ample room for adjustment in its seating, making it highly user-friendly. Whether you're tall or short, you can easily find a comfortable driving position.
Spacious and Open: With its boxy shape, the Kia Soul offers a roomy interior. Passengers will appreciate the generous headroom and legroom, creating a comfortable and open feel inside the vehicle.
High Safety Rating: The Soul's unique body shape contributes to its high safety rating. The upright design enhances visibility, allowing drivers to have a clear view of the road. This design feature, combined with advanced safety technologies, provides added peace of mind.
Attractive Infotainment System: The Soul features an aesthetically pleasing dashboard and a user-friendly infotainment screen. The system is equipped with the latest technology, making it easy to navigate and control various functions.
Optional Turbocharged Engine: For those seeking more power, the Kia Soul offers an optional turbocharged engine. This upgrade provides a boost in performance, delivering a more spirited driving experience.
2. Cons
Lower Gas Mileage: The non-aerodynamic design of the Kia Soul affects its fuel efficiency, resulting in lower gas mileage compared to similar subcompact SUVs. If fuel economy is a top priority, you may want to explore other options.
Modest Engine Power: While the Kia Soul offers decent performance, some drivers find the engines underpowered, especially with 100 to 200 horsepower. If you desire more robust acceleration and passing power, you might consider alternative vehicles.
Limited Cargo Space: Unlike many SUVs, the Kia Soul's rear seats do not fold completely flat, which restricts the expansion of the cargo area. If you frequently need to transport larger items, this could be a limitation worth considering.
No All-Wheel Drive Option: The Kia Soul is only available with front-wheel drive, and there is no option for all-wheel drive. If you require enhanced traction and stability in challenging road conditions, this may be a factor to take into account.
3. Kia Soul Reviews
The Kia Soul has generally received positive reviews from drivers and experts alike. It is regarded as a practical and spacious mini-SUV. Here are some snippets from reviews:
Car and Driver: "It's the Kia Soul's purity of mission that snagged it a 10 Best Trucks and SUVs award for 2017. The boxy crossover embodies what small SUV shoppers want most: a handy, spacious, well-made, high-riding trucklet that is efficient and fun to drive."
US News & World Report: "The 2022 Kia Soul sits near the top of our subcompact SUV rankings thanks in part to its abundant cabin and cargo space and straightforward infotainment technology. However, it's less engaging to drive than some competitors."
4. Kia Soul Resale Value
The Kia Soul maintains its value quite well, making it a good choice if you're considering a used purchase. Here is an example of the current resale value for various model years and their corresponding mileage:
| Model Year | Mileage | Current Price |
| --- | --- | --- |
| 2021 | 8,255 | $25,699 |
| 2020 | 26,974 | $22,999 |
| 2019 | 27,099 | $20,999 |
| 2018 | 79,786 | $14,999 |
| 2017 | 79,457 | $14,990 |
| 2016 | 47,886 | $16,499 |
| 2015 | 47,261 | $15,999 |
| 2014 | 126,071 | $8,999 |
| 2013 | 123,381 | $9,988 |
| 2012 | 119,469 | $8,499 |
| 2011 | 80,565 | $13,990 |
Please note that these prices and mileage are provided as an example and may vary based on factors such as location and vehicle condition. The Kia Soul's strong resale value indicates that it holds its worth over time, making it a favorable option for those looking to purchase a used vehicle.
In conclusion, the Kia Soul offers several advantages such as adjustable seating, a spacious interior, a high safety rating, an attractive infotainment system, and an optional turbocharged engine. However, it has drawbacks including lower gas mileage, modest engine power, limited cargo space, and the absence of an all-wheel drive option.
Reviews generally praise the Soul for its practicality and roominess, while noting its weaker engine and some missing features compared to competitors. The Kia Soul also maintains its value well in the used car market, making it a compelling choice for those considering a pre-owned vehicle.
Kia Soul: Facts to Know Before Buying Used
The Kia Soul is a subcompact crossover SUV that has been on the market for over a decade and is one of Kia's best-selling models.
While the Kia Soul is a solid compact SUV, several model years have had issues, complaints, and recalls, making some years to avoid when buying used.
The worst Kia Soul years to avoid due to reliability issues are 2012, 2013, 2014, 2015, and 2016.
The 2012 Kia Soul had body integrity issues, faulty safety features, clunking noises while turning, and the unlatched hood while driving, which is a safety hazard.
The 2013 Kia Soul had engine failure issues, and a ticking sound from the engine, and required costly repairs of up to $5,000.
The 2014 Kia Soul had engine failure issues, consumed excessive oil, and had ticking/knocking noises coming from the engine.
The 2015 Kia Soul had engine failure issues, excessive oil consumption, and four recalls.
The 2016 Kia Soul had blown engine issues, and engine replacement would cost approximately $7,000.
The most common issues that affect several year models of the Kia Soul are engine failure, cruise control surge, ticking noises, and clicking while turning.
The 2011 Kia Soul is considered one of the most reliable Soul years, while the 2018 and 2019 models have excellent reliability ratings and are safe to buy used.
The 2018 and 2019 Kia Soul models have received high ratings for their cavernous cargo hold, spacious cabin, and decent fuel economy.
Final Conclusion
We can now conclude our Kia Soul problems guide so far. You might be reading this, and asking yourself whether you should be worried. Overall, we can see that the Kia Soul is generally more reliable than some other cars.
Granted, it can very easily break your soul in half with its more pressing issues, such as complete engine failure. If you have a Kia Soul, do consider having it checked out when you can.
Always keep in touch with your local Kia dealer to stay on top of problems, or recall notices. If you're eligible, maybe even consider getting an extended warranty for the later models.
Or, if you're thinking of buying a Kia Soul second-hand, then be sure to have a pre-purchase inspection done. This is to make sure that the previous owner has already complied with all the recalls, and had the major issues looked after.
Due diligence is always important, and we hope that our Kia Soul problems review has been able to better inform you. This funky little Korean box of wonders is surely as much a joy to drive and own, as it is to stare at it. But do be cautious, or you might find your soul ends up in tatters.
Frequently Asked Questions
If you still have some lingering questions concerning the Kia Soul problem, our FAQs here might help answer them…
Kia Soul Transmission Problems
The Kia Soul suffered a bout of transmission-related problems, especially concerning those Souls made for the 2011, 2012, and 2020 model years. Owners have suffered issues ranging from requiring a clutch and/or flywheel replacement at unusually low mileage. Or worse, having to replace the entire transmission, owing to a complete gearbox failure. Some of the symptoms noted by owners include slipping gears, hesitation while changing gears, rough shifts, lurching, or odd shifting. Transmission fluid leakage is something to be worried about, too. Some of the later Kia Souls (2020 model year) were found to have metal shavings and fragments circulating inside the transmission fluid, which could cause premature gearbox failure.
Kia Soul Engine Problems
One of the worst Kia Soul problems concerns its engine, which it's been known to suffer outright engine failure. In the earlier model years, this was caused by leaking coolant. Eventually, emptying out the cooling system altogether, causing the engine to skyrocket in temperature. The latter may also be caused due to a faulty thermostat. Besides that, the oiling system in the earlier Souls tends to fail, as well. This could cause the engine to seize up, requiring a complete engine replacement. Some of the symptoms here include hesitation while accelerating, a loss of power, as well a knocking noise heard from the engine. Some Kia Souls were then fitted with compromised connecting rods. It could break off and puncture the engine block, causing a mass oil leak. In addition, the turbo engines could get so hot, that they would melt and damage the catalytic converters.
Are Kias Good Cars
In its early days upon entering the US market, Kias were well-known for their poor-built, economical, practical, and super-cheap economy cars. But in recent years, Kia's grown to become the maker of some of the hottest cars on the market today. They're also well-regarded for their reliability and dependability, with Kia (and its sister brand, Hyundai) regularly competing strongly against the Japanese for bulletproof longevity. Plus, Kia's cars have become attractive, are techy, and appeal to much of the younger generation. In addition, Kia also offers lengthy and very competitive warranties for their cars. In short, Kias are some of the best cars that you can get for the money today.
Which Is Better Kia Or Hyundai
It's worth noting that Kia and Hyundai are both sister companies. Therefore, most of their cars are identical to one another, with the two brands collaborating and working very closely when developing new cars. However, it's a disservice to both Kia and Hyundai to simply say that their cars are re-badged from one another. Kia's cars are differentiated by their bold, sporty, and athletic design language. Meanwhile, Hyundai focuses more on creating more luxurious and elegantly-styled cars. There are plenty of other nuances for you to consider, as well. There are often minute variations in trim level, features, tech, design, sportiness, performance, and more between Kia and Hyundai cars.
How Long Do Kias Last
While Kia used to make cheap cars that fell apart as soon as their warranties ended, it's no longer the same brand that it's become today. Nowadays, Kia makes some of the most reliable and dependable cars on the market, sometimes outpacing even the Japanese. With that in mind, Kias also tend to last for quite a while, with an average lifespan in the range of 200,000 miles. Given that most Americans drive about 15,000 miles each year, this equates to around 13 years of ownership. Although, with diligent servicing and good care, you could easily extend the lifespan of your Kia to at least 250,000 miles. Or, even as high as 300,000 miles, before a rebuild and restoration would be needed.
How long do Kia Souls last
Kia Souls have the potential to last for a significant amount of time. With proper maintenance and regular servicing, many owners have reported their Kia Souls lasting well over 150,000 miles. However, the longevity of a Kia Soul can also depend on various factors such as driving habits, maintenance history, and the overall condition of the vehicle. It's important to note that individual experiences may vary, and some Kia Souls may encounter issues earlier in their lifespan.
Are Kia Souls good cars
Overall, the Kia Soul is considered a good car by many owners and automotive experts. It offers a unique and stylish design, ample interior space, and a comfortable ride. The Soul also comes equipped with a decent list of standard features, including modern infotainment systems and advanced safety technologies. Additionally, Kia has made efforts to improve the reliability and build quality of their vehicles in recent years, including the Soul. However, like any car, the ownership experience can vary, and it's advisable to conduct thorough research, consider personal preferences, and test drive a Kia Soul before making a purchase decision.
How many miles is good for a used car
The mileage that is considered good for a used car depends on various factors, including the make, model, maintenance history, and overall condition of the vehicle. In general, it's common for used cars to have an average annual mileage of around 12,000 to 15,000 miles. Therefore, a used car with approximately 60,000 to 75,000 miles could be considered good. However, it's important to remember that a well-maintained car with higher mileage can still provide reliable performance and longevity. Conducting a thorough inspection and obtaining a vehicle history report can provide valuable insights into the condition and maintenance of a used car.
How much is a Kia Soul
The price of a Kia Soul can vary depending on several factors, including the model year, trim level, optional features, geographic location, and dealership pricing. As of writing, the starting price of a new Kia Soul typically ranged from around $18,500 to $27,500. However, it's important to note that pricing can change over time, and discounts or promotions may be available. Additionally, the cost of a used Kia Soul will depend on factors such as its age, mileage, condition, and market demand for the specific model. It's advisable to research current pricing and consider negotiating with dealerships or private sellers to get the best possible deal.
Is Kia Soul an SUV
No, the Kia Soul is not classified as a traditional SUV (Sport Utility Vehicle). It falls into a category often referred to as a subcompact crossover or a compact multi-purpose vehicle (MPV). The Kia Soul combines elements of hatchbacks, sedans, and SUVs, offering a tall and boxy design with increased ground clearance compared to a typical sedan. While the Soul provides a spacious interior and a higher seating position like an SUV, it generally lacks the off-road capabilities and larger size associated with traditional SUVs. It's important to consider your specific needs and preferences when deciding on a vehicle type.
Why are Kias so bad
The notion that Kias are bad cars is outdated and doesn't accurately reflect the current quality and reliability of the brand. In recent years, Kia has made significant strides in terms of vehicle design, build quality, and reliability. The company has invested in research and development, implemented stringent quality control measures, and offered competitive warranties to instill confidence in its products. While older Kia models may have had some reliability issues, their newer models, including the Kia Soul, have generally received positive reviews and ratings from both owners and experts. It's essential to evaluate vehicles based on their specific model year and conduct thorough research before forming an opinion on the quality of a particular Kia model.
Are Kia Souls reliable
Yes, Kia Souls are generally considered to be reliable vehicles. Kia has made efforts to improve the reliability of their vehicles over the years, including the Soul. The Soul has received positive ratings for reliability from various sources, and many owners have reported minimal issues and satisfactory long-term ownership experiences. However, it's important to note that individual experiences can vary, and some Kia Souls may encounter specific problems or faults. Regular maintenance, following the manufacturer's recommended service schedule, and addressing any potential issues promptly can contribute to the overall reliability and longevity of a Kia Soul.
Are Kia Souls easy to steal
Like any other vehicle, the ease of stealing a Kia Soul depends on several factors. Modern Kia Souls come equipped with standard security features such as immobilizers, keyless entry systems, and alarm systems, which make unauthorized access more challenging. However, determined thieves can still find ways to steal cars. It's advisable to take precautions such as parking in well-lit areas, using steering wheel locks or additional security devices, and not leaving valuables visible inside the vehicle. Following common-sense safety practices and being vigilant can help reduce the risk of theft for any vehicle, including the Kia Soul.
Are Kia Souls all-wheel drive
No, the Kia Soul is primarily a front-wheel-drive vehicle. However, starting from the 2020 model year, Kia introduced an optional all-wheel drive (AWD) system for the Soul. This AWD system is available on specific trim levels and engine configurations. It's important to note that not all Kia Souls come with AWD, and it may be necessary to specifically look for AWD-equipped models if that is a desired feature. The front-wheel-drive configuration is more common and suitable for most driving conditions, providing good traction and efficiency. However, the availability of AWD expands the Soul's capabilities, especially in regions with harsher weather conditions or for those who prioritize enhanced stability and control in challenging road situations.
Is Kia Soul front-wheel drive
Yes, the Kia Soul is primarily a front-wheel-drive (FWD) vehicle. Front-wheel drive means that the engine's power is primarily delivered to the front wheels, which provide traction and propel the car forward. FWD is a common drivetrain configuration for compact and subcompact vehicles like the Kia Soul. It offers good traction in normal driving conditions and provides predictable handling characteristics. FWD also tends to be more fuel-efficient compared to all-wheel drive or rear-wheel drive setups. However, it's important to note that starting from the 2020 model year, Kia introduced an optional all-wheel-drive (AWD) system for the Soul on select trim levels, providing enhanced traction and stability in certain driving conditions.
How many miles can a Kia Soul last
The number of miles a Kia Soul can last varies depending on various factors, including maintenance, driving habits, and overall care. With proper maintenance and regular servicing, many Kia Soul owners have reported their vehicles lasting well over 150,000 miles. Some have even reached 200,000 miles or more. However, it's important to note that individual experiences may vary, and some Kia Souls may encounter issues earlier in their lifespan. Regular oil changes, scheduled maintenance, and addressing any potential issues promptly can contribute to the longevity of a Kia Soul. Additionally, driving conditions, such as city driving versus highway driving, and the level of wear and tear on the vehicle can also affect its lifespan. Taking good care of the Kia Soul and following recommended maintenance guidelines can help maximize its potential mileage.
Where is Kia Soul made
Kia Souls for the US market are primarily manufactured in South Korea. Kia Motors, a subsidiary of Hyundai Motor Group, has production facilities in South Korea where the Kia Soul is produced. However, Kia also has manufacturing plants in other countries, such as the United States, Mexico, China, and Slovakia. The specific manufacturing location of a Kia Soul can vary depending on factors such as the market it is intended for and the production capacity of different facilities. It's worth noting that Kia has been expanding its production globally, aiming to meet the demands of various markets and reduce shipping costs.