One of the more recent contenders in the market for midsize 3-row SUVs is the Hyundai Palisade, which has swiftly earned the market's approval. It functions admirably as a minivan substitute for an SUV. But this article will primarily focus on the Hyundai Palisade reliability, durability, and average lifespan.
As a 2020 model-year vehicle, the Hyundai Palisade made its way to American soil, replacing the Santa Fe XL as the brand's largest vehicle. It's worth checking out how the Hyundai Palisade holds up if you're considering buying one. A long-term Hyundai Palisade reliability update is provided in detail here. It was only released in 2019, thus it is currently being tested to the limit.
Hyundai Palisade Warranty Coverage
1. Powertrain Warranty
The Hyundai powertrain warranty is the longest in the industry, lasting 10 years or 100,000 miles for the first owner. This covers the repair or replacement of powertrain components (i.e., specified engine and transmission/transaxle components). These are parts originally made or installed by Hyundai that are defective in material or factory workmanship, under normal usage and maintenance.
2. New Vehicle Limited Warranty
The Palisade also comes with a 5-year/60,000-mile New Vehicle Limited Warranty. This covers the repair or replacement of any original parts that are in any manner flawed.
3. Anti-Perforation Warranty
Rust is referred to as perforation and every new Palisade is shielded from it. Any perforation, which is a rust hole that travels through the body panel from the outside to the inside and is brought on by a workmanship error, is covered by Hyundai's Anti-Perforation Warranty. Every Palisade is protected by a 7-year/Unlimited Miles Anti-Perforation Warranty.
4. Roadside Assistance
Five years of 24-hour roadside support is provided to Hyundai Palisade owners. This includes any type of roadside emergency, such as a flat tire, a gasoline shortage, a jump start, or any other problem.
The Palisade also gets a "Replacement Parts & Accessories Limited Warranty" which covers it for 12 months/12,000 miles. Hyundai will either fix or replace any damaged parts or accessories.
Hyundai Palisade Problems
There aren't many Palisade examples with significant mileage; the majority of "long-term" road testing only covers 10,000–20,000 miles, max. Strangely, none cite any technical problems, although the majority do mention getting a shattered windshield.
The 2020 Palisade receives a 78 out of 100 reliability grade from J.D. Powers. Models with ratings from 2020 and 2021 are comparable. The Palisade receives an above-average overall rating from Repair Pal, who gives the model a score of 3.5 out of 5. The severity, frequency, and average repair cost for the vehicle are used to determine this.
The majority of owner reviews for the 2020 model on Vehicle History are also favorable, garnering 4.7 stars from 123 reviews. Before succeeding years' reports are totaled, more time is required.
2020 Hyundai Palisade Problems
Although not Hyundai's first three-row SUV, the 2020 Hyundai Palisade is unquestionably its best and largest. The Hyundai Santa Fe XL was replaced by the Palisade because it had a cramped third row that was only appropriate for sporadic use.
The Palisade's luxurious interior features and smooth ride quality teeter are on the verge of excess. It's a bold move for this Korean automaker, offering three roomy rows of seating, tons of safety and driver-assistance technology, all-wheel drive, and a distinctive style.
The award-winning SUV the 2020 Hyundai Palisade merits your attention. If you're looking for a three-row SUV, the Hyundai Palisade should unquestionably be put into consideration. However, there are a few possible downsides identified.
Hyundai Palisade Reliability, 2020 Model Year #1: Stinking Interior
The Palisade was temporarily affected by a problem. Evidently, the SUV smelled bad. No one wanted to drive it, and trying to fix the problem required several trips to the dealership. Additionally, this problem wasn't that uncommon.
Hyundai had to release a fix for the Hyundai Palisade stink because it was so prevalent. It appears that the faux leather utilized in the headrests in the Calligraphy and Limited trims was the source of the odor. This problem wasn't present in other trim levels.
Hyundai advises either having your SUV thoroughly cleaned or applying an odor-neutralizing chemical to the headrests to solve the issue. Hyundai will repair the headsets for free if detailing your Palisade doesn't work. So, although this problem is simple to fix, it is nonetheless inconvenient. Additionally, some drivers reported the stench reminded them of old spicy cabbage or dirty socks.
Hyundai Palisade Reliability, 2020 Model Year #2: Windshield Cracking
The 2020 Hyundai Palisade has a bad stench and windshield issues. Their $1,000 insurance deductible was spent on the windshield, which was prone to cracking. Due to the widespread nature of Palisade windshield issues, Hyundai was sued for having faulty glass.
Although it appeared that even the smallest pebbles produced noticeable cracks, windshield replacements are generally covered by the manufacturer's warranty (unless you know how to get your windshield replaced for free). Before traveling as few as 2,000 miles, people were paying to have their windshields changed.
In addition, it appeared that the windshield troubles were causing electrical issues with related windshield-related equipment. The Head-Up Display and the rearview camera were also affected by the breaches in the safety technology.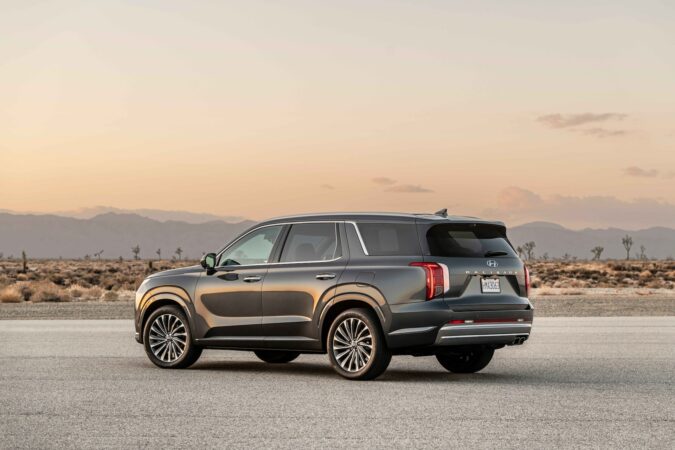 2020 Hyundai Palisade: Conclusion
In addition to odor and windscreen issues, the 2020 Palisade was criticized for having a slight amount of wind noise. It was discovered to occasionally be distracting. According to one assessment, the Kia Telluride boasts more advanced technology.
However, customers also have a ton of good things to say. Once it passed the sniff test, they fell in love with the elegant interior, and the technology was highly user-friendly. The comfort and room it offers made it seem like a great choice for road trips and running errands.
The Hyundai Palisade is a great family hauler to think about if you can get past the stench in higher-grade cars and if the windshield issues don't feel hazardous.
2021 Hyundai Palisade Problems
Despite sharing a base with the Kia Telluride, the 2021 Palisade cleverly carves out its own market with its distinctive appearance. With many of the features we appreciate about the Telluride, such as a smooth-running motor, a roomy cabin, and a controlled on-road demeanor, it can appeal to a new segment of the SUV market.
The Palisade adopts a more premium strategy, with its top trims delivering comfort and refinement levels that are practically comparable to those of the Genesis. Along the way, its more affordable, value-oriented trims nonetheless provide a sizable selection of comfort and infotainment amenities tailored to the needs of the modern family.
Hyundai added the top-spec Calligraphy trim for 2021 to its already sumptuous Palisade SUV, transforming it into a more opulent three-rower. Unique exterior lighting components, 20-inch wheels with a striking design, a distinctive grille finish, and all-wheel drive as standard are all features added to the Calligraphy model.
The improved model's interior features a faux-suede headliner, quilted leather on the seats and doors, and perforated leather wrapped around the steering wheel. Two other factors that put the Palisade at the top of your purchase list are its extensive warranty coverage and standard driver-assistance technology. However, there are some issues experienced and mentioned by consumers regarding the ownership experience of the 2021 Hyundai Palisade.
Hyundai Palisade Reliability, 2021 Model Year #1: Windshield Cracking
There have been several complaints from dissatisfied 2021 Palisade owners about windshields that fracture far too easily and, in some cases, spontaneously with no impact at all. This problem is widespread across various Hyundai vehicles.
Windshields are made to withstand a certain amount of damage, but owners of Palisade vehicles have claimed that small stones and even acorns cause microscopic cracks that eventually get larger and spread over the windshield.
Hyundai Palisade Reliability, 2021 Model Year #2: Faulty Wipers
According to Car Problem Zoo, erratic windshield wipers are a regular problem for Palisade owners. Snow makes this problem even worse. If there is even a small quantity of snow anywhere in the wiper well on the windshield, the windshield wipers will stop or lock (at the bottom, near the hood).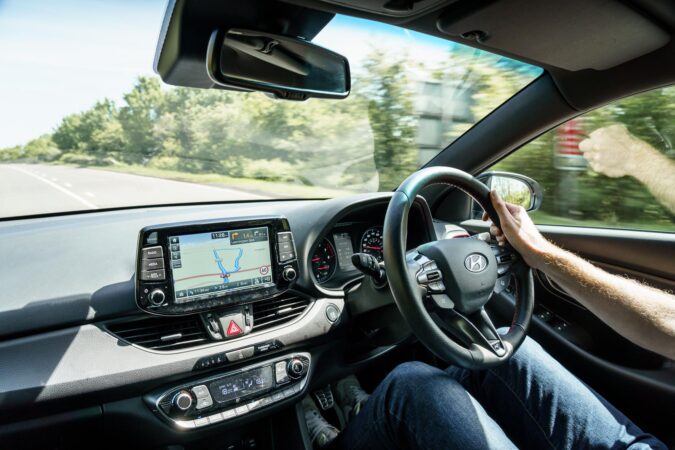 Snow pushed down there by the wipers causes the wipers to completely cease operating while driving, even if it is cleared off quite effectively at first. Additionally, customers complain that it is extremely hazardous and unpleasant.
Hyundai Palisade Reliability, 2021 Model Year #3: Wind Noise
Some people will undoubtedly find the Hyundai Palisade's huge side-view mirrors to be more annoying than others. When traveling at highway speeds, they are known to let in loud wind noise. Owners are left to turn up their radios to drown out the noise and wait for a recall.
2021 Hyundai Palisade: Conclusion
If you're looking for a roomy family SUV, the 2021 Hyundai Palisade won't let you down. Potential windscreen problems are the biggest disadvantage to take into account. But at least there are no problems with the engine or transmission.
2022 Hyundai Palisade Problems
Hyundai's Palisade SUV strives for a class-above experience and almost succeeds, especially in upper trims where its interior can be mistaken for one of the luxury models from the Genesis brand. Despite how it feels and looks, it is not a Genesis; rather, it has a platform in common with the superb Kia Telluride.
For the 2022 Palisade, Hyundai has made a number of active safety features standard. These include rear cross-traffic collision avoidance and blind-spot collision avoidance, which take action if the driver ignores the corresponding alerts of potential impediments. Additionally, turn signal-integrated side mirrors are now standard on all models. The dark-brown leather upholstery is no longer offered on the top-of-the-line Calligraphy model.
The 2022 Hyundai Palisade is a vehicle that many people adore. The Kia Telluride, its brother, is the sole midsize SUV now dominating the Palisade. But it's best to conduct research to learn more about how a vehicle is rated by consumers. About the Palisade, Consumer Reports has a few things to say.
Even though Consumer Reports gave the 2022 Hyundai Palisade great marks and ultimately recommended it, it's not flawless. The Consumer Reports crew identified two significant drawbacks with the Hyundai Palisade that they didn't like.
Hyundai Palisade Reliability, 2022 Model Year #1: Electrical Issues
The Hyundai Palisade has been reported to get reports of electrical issues from drivers. At 128 just miles, one driver's infotainment system failed. An intense flash was released from the screen before it lost functionality. The backup camera then also stopped working.
Before the digital and analog speedometers on one Palisade ceased working, the driver had logged 2,100 miles on the vehicle. After filling the tank, the gas gauge also remained stationary. But, for the time being, at least, these problems were resolved by returning the car to its original settings.
Another owner encountered infotainment problems when it was cold for some strange reason. During the winter, their touchscreen would not function. Until the weather warmed up, they could only use voice commands to control their GPS system.
Hyundai Palisade Reliability, 2022 Model Year #2: Lack Of Agility
Consumer Reports claims that the 2022 Hyundai Palisade's "agility isn't one of the Palisade's strong qualities." The powertrain responds quickly and provides a comfortable, responsive ride. Every Palisade model has a 3.8-liter V6 engine with 291 horsepower as standard. It can sprint from 0 to 60 mph in an admirable 7.1 seconds.
However, body roll and hazy reactivity are issues with steering and handling. The Consumer Reports team believes that these take away from the sense of control you have when driving. You can outright detest it if you frequently drive on "small country lanes."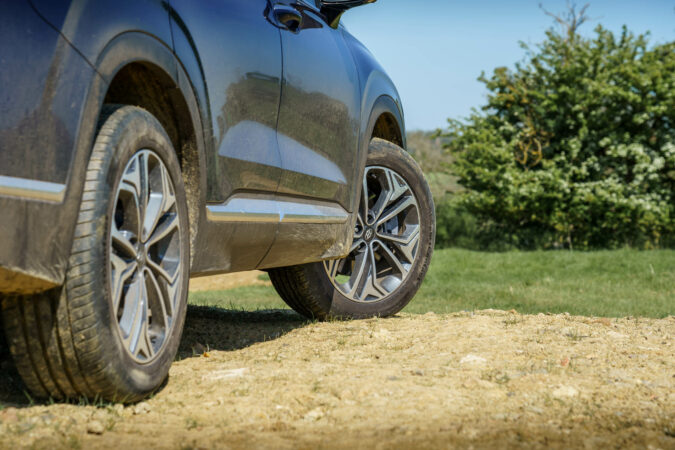 Hyundai Palisade Reliability, 2022 Model Year #3: Gear Selector
The majority of the controls on the 2022 Hyundai Palisade are simple to operate. However, the Consumer Reports staff has some criticisms. The difficult-to-read distinctions between infotainment, media, and driver's door controls are one important problem. Selecting an option may be difficult because the settings are grey on grey. And using the backlights doesn't really make a difference.
But Consumer Reports hates the push-button shifter control. The driver must pay closer attention when engaging it because shifting with this button cannot be done solely by feel. The buttons themselves appear to be big enough and are strategically positioned. With the push button, it's nearly impossible to locate a moving groove without actually looking down.
2022 Hyundai Palisade: Conclusion
The 2022 Hyundai Palisade has a reasonably high overall rating from Consumer Reports, receiving the label "recommended." Even though there are a few concerns with controlled agility and a challenging push-button shifter, it's a great SUV to think about.
The Hyundai Palisade is a capable vehicle for three passengers. The transmission receives a flawless score, and the powerplant is dependable. The Consumer Reports crew did give a number of areas top scores, including performance, brakes, trunk and cargo room, and ride quality. Few competitors in the SUV market can boast of the great ratings and recommendations that the Palisade has received.
The Consumer Reports crew also gave the vehicle flawless scores in the comfort and convenience categories, praising the vehicle's excellent rear-seat comfort and little road noise. The inside is enormous, and according to Consumer Reports, entering and exiting the vehicle is about as simple as one could anticipate for a midsize SUV.
The third row is less crowded than the other third rows in this segment, making it more suitable for tiny adults or children. The Palisade is a dream for supportive seats and ride quality, even according to Edmunds.
Buyers will probably be pleased with the tech, comfort, power, and spaciousness of the Palisade. Just be aware of the push-button shifter, which isn't the best, and the vehicle's subpar handling and agility. These two things were the ones that Consumer Reports detested the most out of everything.
Hyundai Palisade Powertrain Problems
Hyundai Palisade Engine Problems
The Palisade appears to be well-known for being trustworthy based on official reports from the National Highway Traffic Safety Administration (NHTSA). There have only been a total of five complaints about engines or powertrains. Most of them are just annoyances, like vibrating through the steering wheel.
The major fault with the SUV is how readily the windshield cracks; nonetheless, this issue has little bearing on how long the car will last.
What is the lifespan of a Hyundai Palisade then? With its tried-and-true Lambda II V6 engine version and Tucson and Santa Fe's eight-speed transmission, the Palisade should have no trouble traveling between 150,000 and 200,000 miles without experiencing too many problems.
Hyundai Palisade Maintenance
Regular maintenance is essential to a vehicle's overall longevity, regardless of how well it is constructed.
Regular oil changes assist prevent internal damage that could shorten the engine's lifespan. Hyundai advises updating the motor oil and filter every 7,500 miles for maximum results when driven normally. The frequency of changes decreases to every 3,750 miles if you frequently travel on dirt roads or reside in an area with high temperatures.
Replace the air filter every 22,500 miles, check the battery and suspension every 7,500 miles, and do any maintenance as needed. Visit Hyundai's official service schedule page for a detailed overview of the required services and when.
Hyundai Palisade Reliability: Recalls
1. Trailer Hitches – 08/17/2022
Some 2020–2022 Palisade vehicles that Hyundai Motor America may have sold with a tow hitch harness as an accessory or installed as original equipment have been recalled. An electrical short that results in a fire could be brought on by debris and moisture accumulating on the printed circuit board (PCB) of the tow hitch harness module.
Owners are encouraged to leave their vehicles outside and away from buildings while the recall repair is being done. Dealers will check the tow hitch module and pull the fuse if necessary as a temporary fix at no cost. The development of the ultimate fix is ongoing.
2. Visibility: Windshield Wiper/Washer: Motor – 08/14/2022
Certain 2020–2021 Palisade vehicles are being recalled by Hyundai Motor America. The wipers could stop working because the windshield wiper motor could stop working. Failure of the windshield wipers can impair visibility and raise the possibility of a collision. The fix is currently under development.
3. Airbags: Side/Window – 11/06/2019
A few 2020 Palisade vehicles are being recalled by Hyundai Motor America. The side curtain airbags could sustain damage from the mounting bolts when they are deployed. In the case of a collision, damaged side curtain airbags may not deploy effectively, posing a greater risk of harm. Hyundai will provide owners notice, and dealers will free of charge put a guard over the mounting bolts.
4. Service Brakes, Hydraulic: Foundation Components: Master Cylinder – 10/26/2021
A few 2021 Palisade vehicles are being recalled by Hyundai Motor America. The brake master cylinder inner-cup seals may bulge as a result of tainted brake fluid (if you noticed a "service brake assist" light), which will limit braking effectiveness. Reduced braking ability can increase the distance needed to stop the car, raising the likelihood of a collision. Dealers will the brake master cylinder free-of-charge replace and flush the brake fluid.
5. Electrical System: Instrument Cluster/Panel – 05/17/2022
Certain 2022 Palisade vehicles are being recalled by Hyundai Motor America (Hyundai). The instrument cluster display screen may not function properly because the instrument cluster assembly was made with too much glue.
Hyundai Palisade Reliability: In Conclusion…
The full-size Palisade SUV from Hyundai has all the necessary components to last 200,000 miles or more. The model's tried-and-true powerplant configuration is mostly to praise for this. Regardless, you should have no trouble reaching six digits with the brand's standard 10-year/100,000-mile powertrain warranty.
The Palisade boasts a low number of recalls and registered complaints across all model years, making it stand out from competitors. There are very few issues, and none have yet shown any trends that could shorten the vehicle's lifespan.
Frequently Asked Questions
What Are Palisades
The Hyundai Palisade is a mid-size crossover SUV manufactured by Hyundai since 2018. It replaced the Santa Fe XL as the flagship SUV of the Hyundai brand.
How Much Is A Hyundai Palisade
The base price of the FWD 2023 Hyundai Palisade SE is $34,950. The SE's starting price with all-wheel drive is $36,950. The new XRT starts at $40,250, while the 2023 Hyundai Palisade's SEL price is $37,950. The Palisade Limited and Calligraphy versions, which start at $46,500 and $48,900, respectively, are at the top of the lineup.
When Did Hyundai Palisade Come Out
The newest flagship SUV from the company is the Hyundai Palisade. The SUV, which is built on a new platform, made its debut at the 2018 Los Angeles Auto Show. In the summer of 2019, it started showing up at dealerships in a few international regions, including the US.
Is Hyundai Palisade A Good Car
Yes, the Hyundai Palisade is a great SUV. It has a V6 engine that offers plenty of power and strong acceleration. Despite its size, the Palisade drives easily and rides comfortably, even over uneven pavement. Its interior is among the finest in its class, and premium models may compete with certain luxury SUVs.
How Much Can A Hyundai Palisade Tow
The maximum towing capacity of the Hyundai Palisade is 5,000 pounds, so you can easily tow a boat or a small trailer for your family.
Where Is The Hyundai Palisade Made
At the moment, Hyundai's Ulsan facility in South Korea makes the Palisade. Although demand for the Palisade is between 8,000 and 9,000 units, the firm only ships between 6,000 and 7,000 of them to the United States each month.
Does The Hyundai Palisade Hold Its Value
The Palisade can lose value by as much as 47% over the course of five years according to CarEdge.com. This indicates that after an average ownership time of 8.4 years for new vehicles, the Palisade will have lost the majority of its value.