One well-liked strategy for getting started as an owner-operator is to lease a semi-truck. There is no long-term commitment, unlike purchasing a truck outright. Before choosing if a career in operating highway trucks is suited for you, you have the chance to "try out" life in this role. This article discusses all about lease semi truck cost in detail.
For drivers who lack finances or have credit problems, leasing a semi-truck can be advantageous. With little to no down payment and monthly payments for one to three years, you can lease a vehicle. You have three options when the lease is up. These include returning the truck, swapping it in for a newer model, or buying it outright.
Semi Truck Rental
Renting may be the best option for people who need a commercial truck for their business but do not want to make an upfront purchase. You can use a commercial truck for a limited time by renting it. But you'll have to pay more per day or per month.
Remember that the type of truck you rent and its intended purpose will have a significant impact on the final cost. In the end, renting a truck is just a short-term arrangement between you and a rental business that gives you restricted access to their vehicle.
Renting vehicles will allow you to save money. You will save money on maintenance because the rental business will take care of the unit. They will fix it if it breaks down, get it back on the road, or get you a replacement truck.
Renting is more expensive than leasing, but because you only need the truck for a short period of time, there is very little risk to your business. You'll spend less on repairs and maintenance.
Advantages
Businesses that require access to a commercial vehicle for forthcoming work may find renting to be a wiser and more advantageous solution. The advantages of selecting a truck rental over a lease include the following.
1. Rent-To-Purchase Options
With typical rental agreements lasting between six and twelve months, rentals are best used on a temporary basis or for specific projects. If your project turns out to be a long-term use case, rent-to-purchase options let you convert some of your rental payments into equity for a down payment.
2. No Major Downpayment Investment
Although a one-month deposit is required in advance for rentals, renting a truck does not entail a substantial financial commitment. Because of this, it's a wise decision when money is limited.
Disadvantages
Even though renting works well in some circumstances, there are several specifics to take into account when selecting a commercial truck rental. When choosing between a lease and a rental agreement, consider the following factors:
1. Expensive Over the Long Run
Although renting a commercial truck is a wise short-term decision, it is not recommended for long-term use. For continued use, a lease or purchase is preferable due to the high monthly rental expenses.
2. Usage Limit
In rare situations, a rental agreement may place restrictions on the truck's use as well as mileage restrictions. Additionally, rental agreements may specify hourly usage restrictions.
Semi Truck Leasing
If you work in the transportation sector, have you considered leasing trucks vs buying one? Consider the advantages and disadvantages of leasing versus purchasing before deciding which is best for you.
This semi truck leasing advice will rely on your own financial circumstances, your future aspirations as a truck driver, and many other factors, but the basic advantages and disadvantages are unquestionably worth taking into account before making your ultimate choice.
When you lease a truck, you commit to keeping it for an extended period of time—typically, 5 years. Leasing a truck is a great alternative because you normally don't need to pay anything upfront. Also, you won't have to worry about returning it frequently (as you would with rentals).
You are still liable for buying out the remaining truck's worth or paying an early termination fee. This is if you leased a truck and something occurs in your business that makes you no longer require the truck. This could also be detrimental to your business. Especially since having to return the equipment early probably puts you in a precarious financial situation.
Additionally, leasing gives you the chance to modify the truck to suit the requirements of your company. Engine and transmission type, body size and material, lift-gate design, temperature control, aerodynamics, and more are examples of specific options.
Advantages
1. No Major Downpayment Investment
You can obtain the necessary equipment without making a sizable down payment by leasing a semi-truck. Why? because the business that owns the commercial truck faces less risk. It's not really a loan because the business leasing company still owns the piece of machinery.
Given that you aren't required to buy anything at the end of a lease unless you choose a buyout. You could be able to enjoy a cheaper monthly cost (depending on the leasing alternatives) than a loan.
2. Low Operational Costs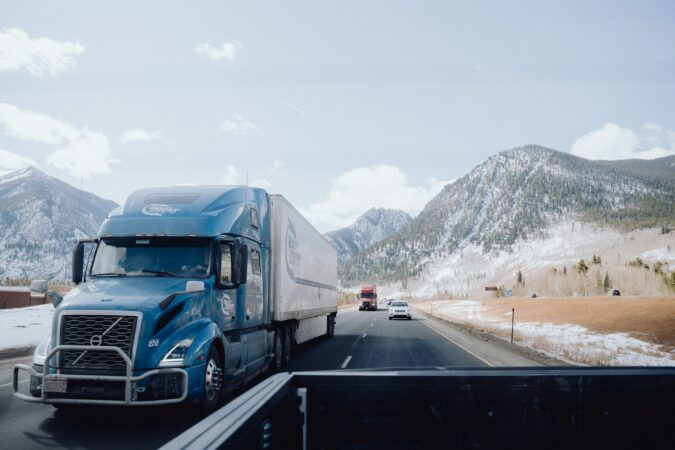 Leasing a commercial semi-truck is not just for small businesses and independent truckers. In reality, leases are used by businesses of all sizes in the transportation sector. Even bigger trucking firms frequently rent out their whole fleets.
It's possible that owning a piece of equipment isn't always as great as it seems and that it actually costs a lot of money. The cost of funding other significant operational expenses while the lease is being paid, or the cost of making expensive purchases, can be deferred with the help of leases.
For instance, a trucking firm might lease a fleet rather than buy it entirely in order to control the cost of ownership (registration, logistics, down payments, and the like) in order to pay their drivers or grow their operations.
A commercial vehicle is a depreciating asset, thus many businesses might decide that there aren't many long-term benefits to having such machinery. These businesses can set up truck lease conditions that coincide with plans for vehicle upgrades and forgo the logistical challenges of dumping outdated commercial trucks.
3. Tax Write-Off Benefits
By choosing to lease commercial vehicles, you can free up more credit lines for other business-related costs that are often reserved for new vehicle and equipment improvements. In truth, leasing is frequently deductible on your taxes as a business expense, though you should always seek the advice of a tax expert.
Businesses frequently use leases to maintain their fleets properly updated. When the lease time is up, fleet owners may simply replace outdated trucks with newer versions.
Additionally, based on the lease agreement (for more insight, check out our guide on how to get out of a car lease), the majority of leases even include maintenance fixes. Since it's in their best interest to get you back on the road as soon as possible so that you can continue to make your monthly lease payment on schedule, leasing companies typically handle repairs with great efficiency.
Disadvantages
1. Expensive Monthly Payments
Some drivers may struggle to earn enough money to cover their monthly lease payments in addition to all of their other expenses, depending on the terms of the commercial truck lease agreement.
Many of these drivers might be less qualified to make the arrangement profitable because they have less training and credentials. They won't ever be able to quit paying unless they're signed up for a lease-to-own arrangement or another kind of equipment financing contract because they don't own the truck they're using.
2. Cumbersome And Chargeable Restrictions
Commercial truck lease agreements may not allow for some cost-cutting methods that truck owners may enjoy because drivers are operating someone else's semi-truck. As the leasing agreement may limit the number of miles they can drive their trucks within a certain time period to minimize wear, drivers may not be able to simply make up the expense with additional miles.
Having such mileage restrictions can make it challenging to pay your bills on time each month. Staying on top of lease obligations is difficult due to required maintenance schedules, carrier-specific repair facilities, and escrowed repair expenses (just-in-case repair payments are paid ahead).
Additionally, some systems permit drivers to "walk away" from their leased trucks whenever they choose. Even so, they can be responsible for returning the trucks and forfeiting any deposits or escrowed payments made.
Lease A Truck
A standard lease is an extended truck lease agreement that has a set period and demands from both parties. A semi-truck lease contract is signed between a person or business and a leasing firm. It's actually a really simple setup. While carriers may be obliged to pay for specific maintenance costs and the like, drivers may be compelled to adhere to mileage restrictions.
This being the case, typical provisions that affect monthly fees, service levels, and eventual ownership might be included in the aforementioned agreements.
Leasing Policies
You need to factor in a few more in your calculations. First off, most lease companies anticipate monthly lease payments, though some want weekly payments. The choice is based on corporate policy.
Next, while renting a truck, you must factor in the cost of insurance. The amount you pay for insurance depends on the size of your truck and your driving history. Typical monthly insurance costs range from $800 to $1,500.
Commercial Driver's License
You already know how challenging it is to control a tractor and trailer. To drive safely, one requires knowledge and expertise. Therefore, a commercial driver's license (CDL), which is subject to regulation by the Federal Motor Carrier Safety Administration, is required for truck drivers in the USA (FMCSA).
In actuality, state laws specify the application procedure and age criteria while federal laws outline the broad requirements. Finally, the CDL class you require depends on the truck's gross vehicle weight rating (GVWR). Therefore, even if it seems clear, only lease a truck that you have a license for.
Companies that lease semi-trucks are in the industry to make money. As a result, anticipate that your credit history will be investigated just as if you were asking for any other form of a loan. Other than the CDL, you also need to meet several driving-specific requirements including the following-
You must be at least 21 years old
The employer must be convinced that you are not a credit risk by your solid credit history.
Your income must be proven sufficient to ensure that you can make the lease payments.
In the past three years, there have been no more than three traffic infractions and no more than two incidents.
In the last ten years, you must not have had any driving infractions involving alcohol or drugs.
The driver must possess a valid CDL-A license.
Driver must pass a specified medical test.
Must maintain insurance on the truck at all times in accordance with the standards set by the Federal Motor Carrier Safety Administration.
Moreover, the specific states that the vehicle passes through.
The leasing business makes money by charging interest on the truck's purchase price. Depending on the state of the vehicle, they assess an acquisition fee and a monthly interest rate.
Check the provider's selection of leases. You might decide that a closed-end lease, sometimes known as a "walk-away lease," is preferable for your situation. This lease describes a circumstance in which you return the vehicle and leave without having to purchase the semi-truck after the lease expires.
Lease Semi Truck Cost: Types Of Lease Options
Lease Semi Truck Cost, Leasing Types #1: Buyout Lease
In the case of a "buyout lease" for a semi-truck, sometimes referred to as a "dollar buyout lease" or "$1 buyout lease," you would technically be leasing the commercial vehicle with the option to "buyout" the lease—or lease to own trucks—at the conclusion of the lease term for a fee of $1.
This option is more of a semi-truck finance plan than a semi-truck lease option, even though the leasing firm owns the vehicle during the lease term and has the right to take back any equipment if conditions are not satisfied. Due to the cost of the vehicle, choosing this option will almost always result in higher monthly leasing payments.
Lease Semi Truck Cost, Leasing Types #2: TRAC (Terminal Rental Adjustment Clause)
A TRAC (Terminal Rental Adjustment Clause) lease enables more flexible monthly payments and a purchase price for a previously leased commercial vehicle.
Basically, if you opt to buy the truck outright at the conclusion of the lease term, the residual worth of the vehicle is calculated. You can either pay that amount to take possession or set up a payment schedule until you've paid it off. The new monthly installment amounts will be based on the residual value.
Lease Semi Truck Cost, Leasing Types #3: Open-End Lease And Closed-End Lease
There are two categories of lease-to-own alternatives in addition to TRAC leases: open-end and closed-end leases.
With no mileage restrictions, potential month-to-month arrangements, and the like, an open-end lease gives leasing parties more flexibility in how they use the truck. There is a little variable cost associated with these liberties. An open-ended lease offsets the truck's outstanding value at the end of the lease term with an adjusted rental rate.
The truck is sold at auction if you decide to return it. Open-ended leases become interesting at this point. If the truck sells for more, you can get credit (or money back). Or, you might have to pay the difference between that price and what the truck actually sold for at auction to make things right with the leasing company.
This gaining and loss are mostly determined by how you handled the truck while it was in your custody. But it may also be affected by market circumstances that are out of your control.
A closed-end lease is a more reliable option with a consistent payment schedule if open-end leases seem like a bit of a gamble. Closed-end leases have set term limits, mileage restrictions, and lease periods. Except for compensating for any damages at the end of the leasing term, all rates are preset.
Although closed-end leases offer a more predictable payment structure, they may also include tighter usage limits on leased vehicles to maximize the possibility that leasing companies would be able to return their investment in a truck.
Lease Semi Truck Cost, Leasing Types #4: Full-Service Lease
A full-service lease also referred to as a "maintenance lease," involves the leasing company paying for the upkeep and/or servicing of leased trucks. These plans may seem very alluring. But it is important to understand exactly which services, replacement parts, service facilities, and mileage restrictions are covered (and which are not) in order to set realistic expectations.
These offers have the potential to turn into overpriced add-ons due to unforeseen constraints. However, many full-service leases are excellent choices for businesses and private owners. Especially who would prefer to avoid the complexities and unforeseen costs of handling their own vehicle maintenance.
Lease Semi Truck Cost: Factors Affecting The Leasing Process
1. Driver Experience
If you're a novice truck driver, the lease company will generally need a down payment in addition to the regular monthly fee. Similar to this, if your credit is bad, you may not be able to lease at all or you may have to pay a very expensive down payment.
In contrast, the leasing business would typically not require a deposit from a driver who has a lot more expertise and has driven across state lines frequently. The average down payment is $1,000 or more.
2. Contract Term
Your semi-truck lease's term will vary depending on a variety of variables. Decide on the type of term you desire and the monthly amount you can afford before signing a truck lease. The majority of lease companies have programs with terms varying from 12 to 72 months, and the final cost will change correspondingly.
3. Condition Of The Truck
The semi-truck leasing offer that is most likely to be most reasonable will be for a used model. It's also a fantastic place to start if you want a single semi-truck or are assembling a fleet for your company.
An average used semi-truck lease agreement begins at about $800 per month and goes up to about $1,600 per month. The cost of a tractor-trailer rig lease, on the other hand, is between $1,500 and $2,500.
4. Mileage Restrictions
Most lease options for semi-trucks have a mileage cap. Select the upper limit that best suits your needs. Your mileage will be far lower than if you work across several states if you solely plan to travel within your own state.
750,000 miles is typically thought to be a high mileage for a semi-truck. The vehicle will thereafter require a significant overhaul. But keep in mind that the lease may also impose a cap on the annual mileage. You could have to pay an additional amount toward the leasing cost if you exceed the cap.
Certain contracts also include fuel charges. Typically, the business provides the truck with a full tank of gas and wants it to be returned with a full tank.
Cost To Lease A Semi Truck
Leasing a semi-truck comes with a lot of fees and expenses. For the truck itself, you'll make weekly or monthly installments. The price of fuel, insurance, and maintenance are additional expenses.
Depending on the model of the truck, monthly lease fees typically range from $1,000 to $2,500. Some leasing firms, however, demand weekly payments. A used truck often costs $800 to $1,600 per month, whereas a new truck may typically be rented for $1,600 to $2,800 per month.
There may or may not be a requirement for a down payment. Less experienced drivers frequently have to make a larger down payment than those who have a lot of driving experience, according to leasing businesses. Before choosing a leasing business, make careful to find out if a down payment is necessary. Down payments could be as high as $1,000.
Another recurring expense you'll have is insurance. Set aside between $800 and $1,500 per month for collision insurance.
Fuel and routine maintenance expenses might be difficult to predict because they vary on how frequently and how far you drive. But it's important to make an estimate of how much you'll spend and include it in the total cost of leasing a truck. Remember that the driver is often responsible for paying for all repairs under most leases.
Lease Semi Truck Cost: Conclusion
Leasing a rig could be preferable to outright purchase if you're new to trucking. Trucks are costly. Depending on the model you want, the average semi-truck will cost you between $115,000 and $200,000. Furthermore, it's simpler to end a lease than to sell your rig if you decide that life as a truck driver on the open road isn't for you.
When leasing a truck, you can typically afford a newer model than if you bought it. Additionally, a newer model will also cost less to maintain. You'll be able to upgrade to a vehicle with better features with a leased rig that you might not have been able to afford initially.
But keep in mind that the rig is not yours to do with as you like when you lease it. Over the course of the lease, you end up paying more for the truck than you would have if you had bought it outright.
Lease agreements should be carefully reviewed; even better, have an attorney handle it for you. Otherwise, you can find yourself shackled by a contract you cannot afford.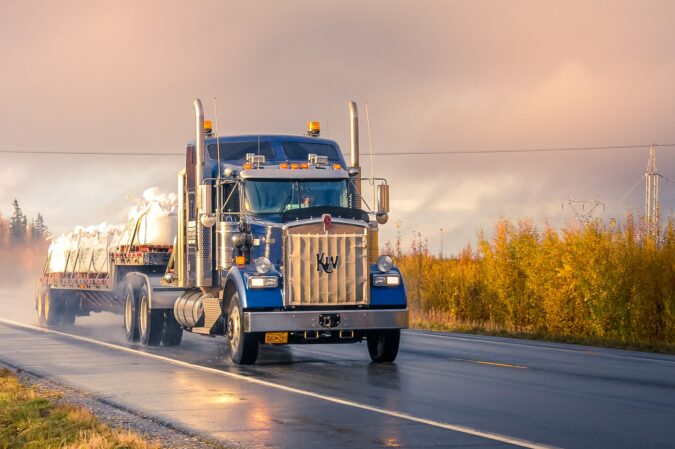 FAQs On Lease Semi Truck Cost
How Much Does A Semi Truck Cost
The price of new semi-trucks varies by make and model. A new semi-truck in its base model can cost from $40,000 to $120,000. However, the truck's price can be increased by adding a lot of extra features and extras. For instance, a sleeping cab can raise the price of a new semi by $5,000 to $10,000.
What Is A Semi
The combination of a tractor unit with one or more semi-trailers to transport freight is known as a semi-trailer truck. It is more generally referred to as a semi-truck or just a semi. A fifth-wheel connection, often known as a hitch, is used to secure a semi-trailer to the tractor. The tractor bears the majority of the trailer's weight.
Is Buying An 18 Wheeler A Good Investment
Before investing in an 18-wheeler, you must carefully consider your future. But if you're certain that trucking is your calling, buying your rig outright will help you generate much more money in the long term.
How Much To Lease A Truck
For a new truck, leasing from a dealer will run you between $1,600 and $2,500 a month. For a used truck, it would be between $800 and $1,600. Due to the fact that you will be obligated to that carrier, leasing from them will cost between $800 and $900.
How Much Does A Big Rig Cost
You should budget between $100,000 and $200,000 for your brand-new big rig. Once more, these costs vary according to the features you select.
How Much Does It Cost To Lease A Box Truck
The monthly payments for leasing a box truck are comparatively reasonable. Depending on the truck, the monthly lease payment for a sturdy box truck is from $800 to $1,000. To receive a reasonable monthly rate, you also need a strong credit score.