The Nissan Pathfinder is a mid-size crossover SUV available with either a seven or eight-seat configuration. It's a relatively affordable SUV for those in need of a big car to fit a big family. But since Nissan's reliability track record hasn't exactly been stellar, should you consider it? What are the Nissan Pathfinder years to avoid?
You've come to the right post if you're thinking of buying a used Pathfinder. This post will discuss everything about the Nissan Pathfinder years to avoid and its reliability. Here's all you need to know:
Nissan Pathfinder Generations
The Nissan Pathfinder began life in 1985. Unlike today's Pathfinder, it was originally a body-on-frame compact SUV. It shared its chassis and various parts with the famously reliable Nissan Hardbody D21. It was available as either a rear-wheel drive or a manually-engaged four-wheel drive.
The Pathfinder came with a 2.4L four-cylinder engine as standard, but a 3.0L V7 with 140 horsepower was also available. Similar to the Hardbody, the Pathfinder was a reliable SUV with only a few bad model years to avoid. But we'll get into that later.
The second generation was then introduced in 1995. But Nissan switched to unibody construction for the chassis, rather than body-on-frame. If you're not familiar, a unibody chassis means that the body of the car is one construction with the chassis.
Meanwhile, body-on-frame chassis means the car's body and subframe are separate construction. The advantages of a unibody chassis are better ride comfort and lighter construction, which of course has its benefits such as better fuel consumption. However, the body-on-frame chassis can better resist torsion and twisting loads, making it better for offroading.
The base engine was initially a 3.3L V6 making 168 horsepower. But then Nissan brought their famous VQ-designation 3.5L V6, a variant of the same engine you'll find in the Nissan 350Z.
Nissan introduced the third-generation Pathfinder in 2005. It went back to the body-on-frame chassis, and styling was dramatically changed back to the blocky design reminiscent of the first generation.
It's unclear why Nissan reverted to the body-on-frame design, but we assume it was to rival the offroad capabilities of the Toyota 4Runner. Unlike the 4Runner, the Pathfinder was available with seven seats for the first time, meaning buyers with large families can finally consider it.
Fourth And Current Generation
After seven years, Nissan introduced the fourth-generation Pathfinder in 2012. It moved away from the body-on-frame construction once again, using the same platform as the Nissan Altima, Nissan Murano, and several other Nissan cars.
In terms of styling, it was very similar to the Nissan Rogue although they rode different chassis. The Pathfinder initially had a 2.5L mild-hybrid engine as standard, but that was removed in 2014. The standard engine became the VQ35DE and was replaced with an updated VQ35DD in 2017 making a very healthy 284 horsepower.
It seems that Nissan has finally made up their mind on what they want the Pathfinder to be. The current fifth-generation was just introduced in 2021, and they stuck with the unibody crossover design. It was signaling that they want this to be a comfortable, mid-size family SUV rather than a go-anywhere offroader.
The current generation is still using the 3.5L VQ35DD V6 making 284 horsepower, and it's the only engine available. But unlike its previous generation, gone is Nissan's unreliable CVT, and in with a new 9-speed ZF automatic transmission. If you're not familiar, ZF is a German transmission manufacturer and has had a stellar track record.
Rather than using the design language of the Rogue, the new Pathfinder has a somewhat boxy design making it look tougher and more rugged. Reviews are mostly positive, with good practicality and decent towing capacity. However, driving dynamics are a little dull. But to be fair, most crossover SUVs aren't exciting to drive.
Most Pathfinders aren't too exciting. But since the fourth generation, they have been a relatively comfortable mid-size SUV that gets the job done. They're not very inspiring, but they will get you from A to Z.
Nissan Pathfinder Reliability
So, the Nissan Pathfinder is a relatively comfortable SUV that will get you to where you need to be in relative comfort. But will it actually get there? In other words, are they reliable? Well, it seems that they will get you there—most of the time.
According to RepairPal, the Pathfinder has an average reliability rating of 4 out of 5 stars. This puts it above the industry average and places it around 9th out of 27 mid-size SUVs. It's not the most reliable SUV you can buy, but it is one of the more reliable ones.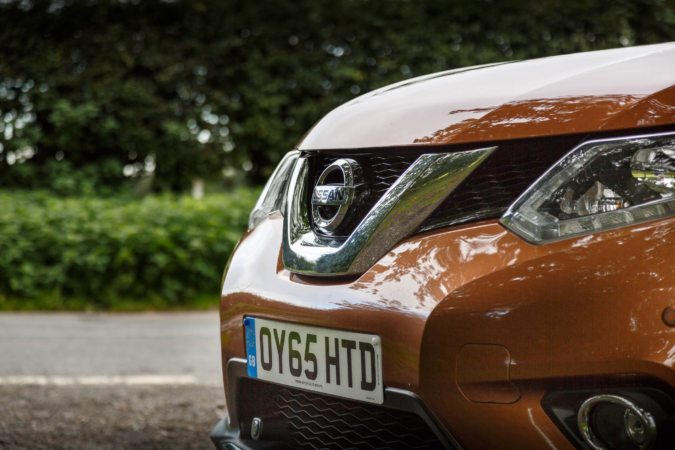 Now, the thing about car reliability is that it varies with each model year. No matter how good the car's overall rating is, there are bound to be a few model years that have worse reliability ratings. This is perfectly normal, as cars are very complex. And quality control issues are bound to happen at the production line.
That's why it's important to look at the bad model years, and educate yourself on what the common problems are in a car. Let's get into that, shall we:
Nissan Pathfinder Years To Avoid
So, here are the Nissan Pathfinder years to avoid:
2005 to 2008. These model years are notorious for automatic transmission issues. The cooler lines would leak and can cause catastrophic failure in the transmission. It has to be said that the 2008 model year received fewer complaints, but there are still quite a few of them.
2013 to 2015. The fourth-generation Pathfinder used a Continuously Variable Transmission (CVT), rather than a planetary gear automatic. It was a different unit to the one in the Nissan Rogue, but these also had reliability issues.
2017. This model year isn't so bad, but it has more complaints than the 2016 model and the ones that came after it, so we still recommend staying away from this model year as well.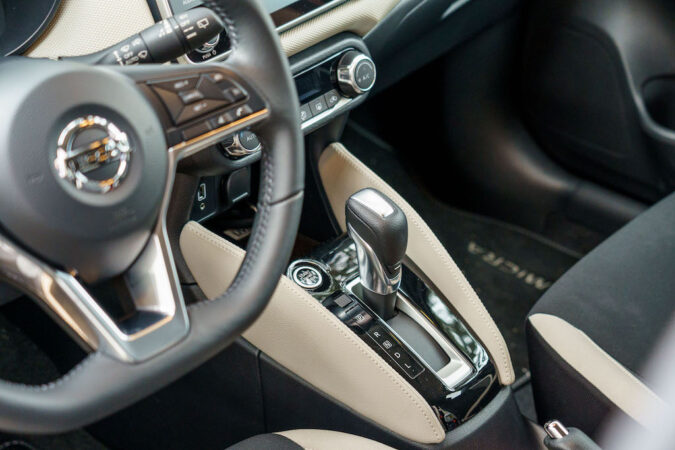 So, there are quite a few Nissan Pathfinder years to avoid. And most of the complaints were about transmission issues. But aside from the ones we mentioned, the rest of the model years are very reliable. The first and second generations are very reliable, except maybe for the 1999 model.
Nissan Pathfinder Problems
Now, let's delve deeper into the problems that plagued the Pathfinder, starting with its transmission problems:
1. Automatic Transmission Failures (2005 – 2008)
The third-generation Pathfinder came with either a 5-speed automatic or a 6-speed manual. And the automatic was prone to failure due to coolant mixing with the transmission. To understand how this happens, here's a quick lesson about car cooling systems:
As you probably know, a car has a cooling system for its engine. There are many components, but what you need to know is that there's a radiator that dissipates heat from the coolant. After it travels through the radiator, the coolant pump will circulate the now-cooled coolant back into the engine to keep it at optimum operating temperature.
What you might not know is that there's a cooling line for the transmission as well. There's a T-joint in the radiator that connects it to the transmission's cooling lines. This is where coolant will travel through to cool down the transmission fluid and various other components.
The problem is that this T-joint will often leak coolant, resulting in coolant mixing with the transmission fluid. This results in a concoction from hell that will enter the transmission and destroys its component because coolant has no lubricating properties and increases wear and tear on the transmission's components.
Most transmissions will need major repairs at around 150,000 to 200,000 miles. But due to this problem, the Pathfinder's automatic transmission can fail as early as 60,000 miles. Most complaints about this usually happen at around 110,000 miles, still much earlier than the expected lifespan of a transmission.
Nissan is refusing to take responsibility, and no recalls have been done to rectify the issue. Worse still, Nissan only extended the warranty up to nine years or 90,000 miles with customer co-pay in the amount of $3,000. Many owners have had to pay out-of-pocket, and transmission rebuild or replacement can cost up to $4,000.
2. CVT Transmission Problems (2013 – 2015)
For the fourth-generation Pathfinder (2012 – 2020), Nissan opted to use an Xtronic CVT transmission rather than a conventional automatic. CVT transmission uses a pair of pulleys and a belt to transfer power from the engine onto the driven wheels. If you'd like to learn more about how it works, you can read about it here.
Anyway, a CVT transmission is far simpler since it has fewer components. But Nissan CVT transmissions are notorious for reliability issues, including the ones in the Pathfinder.
While failures are not quite as common as the automatic in the third generation, many owners complained about the CVT in their Pathfinder shuddering, jerking, hesitating, and occasionally failing. The most common complaint is the transmission shuddering and hesitating to accelerate.
The worst-case scenario is that the transmission would fail. And you'll need to either rebuild or replace the unit. It's not quite clear why they're so unreliable. Most likely there's a flaw in the design that Nissan nor Jatco (the company that makes the transmission) isn't willing to disclose.
One thing is for sure: Nissan isn't doing a recall about this either. They did extend the warranty to up to 10 years or 120,000 miles (whichever comes first), but this didn't apply to the Pathfinder. Instead, 2013 – 2014 Pathfinder owners had to file a lawsuit, which came to a disappointing settlement in the form of an extended warranty for just an extra 24 months or 24,000 miles.
The 2013 to 2015, and 2017 model years receive the most transmission complaints. But if you want our advice, just steer clear of any Nissan with a CVT transmission. It's not worth it.
3. Inaccurate Fuel Gauge
The fuel gauge work by using a fuel sending unit that has a float arm that sits in the gas. As the arm moves depending on fuel level, it changes the resistance in a variable resistor on the fuel-sending unit. It then feeds this information to the fuel gauge inside the car, showing the driver how much gas they have left.
The fuel sending unit in the Pathfinder—and several other Nissans such as the Frontier—has been known to be faulty and gives inaccurate readings. The problem seems to stem from a faulty resistor inside the sending unit.
This problem can translate to the gauge reading empty when it isn't, or it's reading that there's still plenty of fuel left even though it's nearly running on empty.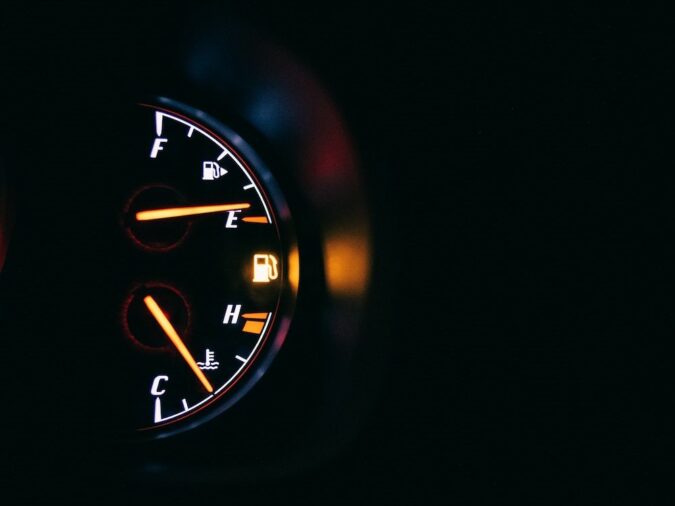 Drivers who never let their tank go below half empty probably wouldn't mind as much. But those who only fill up when necessary might find themselves stranded on the side of the road. With a Pathfinder that says it has a bit of fuel left but the tank is actually empty.
As mentioned, this problem affects several Nissan cars. But the 2015 recall that Nissan did was only for the Quest van, and no other affected cars were included in the recall. This seems to affect mostly the 2005 Pathfinder, and owners have had to pay $530 on average to replace the fuel sending unit.
4. Timing Chain Issues
The timing chain is a chain that synchronizes the crankshaft and the camshaft. The former is a rotating shaft at the bottom of the engine that converts reciprocation energy from the pistons into rotational energy which it then transfers to the transmission.
Meanwhile, the camshaft is a rotating shaft that sits on top of the engine. This shaft has lobes (cams) attached to it and rotates along with the shaft. These lobes will push the intake/exhaust valves open for the engine to operate.
Hence the need for a timing chain, which ensures the engine is doing the right thing at the right time. Such as opening the intake valves to allow the fuel-air mixture to enter the cylinders during the intake stroke.
A timing chain is typically stronger than a timing belt, but they tend to create more noise. Most of the time this rattling noise goes unnoticed, but in the Pathfinder it was so bad that many owners have complained about it.
The problem seems to stem from a faulty tensioner which causes the chain to loosen and create more noise. The noise may not be a big deal, but this can lead to early timing chain failure that can cost thousands of dollars to fix.
If you've been keeping up with Nissan recalls and lawsuits, you'd know that Nissan is refusing to take responsibility for this as well. A recall was never done, even though they issued a Technical Service Bulletin—implying that they know there's a defect.
This problem seems to affect 2005 to 2010 Pathfinders with the 4.0L V6 engine. Best stay away from the 2005 and 2006 models as they received the most complaints.
5. Interior Problems
Interior problems plagued the early versions of the fourth-generation Pathfinder. From the AC not working, the navigation not working intermittently, and the most common one: sun visors refusing to stay up. This is one of the weirdest quality control issues we've ever found in a car.
The problem stems from a cheap plastic bracket that's prone to snapping in the Pathfinder. And this is quite common in the 2013 to 2014 Pathfinder, albeit not as common as the other problems on this list. Owners have had to pay up to $125 to replace the sun visor assembly.
Another common problem is the backup camera not turning off. Certain trims of the Pathfinder come with a backup camera as standard that turns on when you put the car in reverse. Normally, the backup camera shuts off automatically once you put the car out of reverse gear.
However, 2017 Pathfinder owners found that the backup camera remains on even after putting the car out of reverse. Not a big issue, but it's still annoying and so trivial that it shouldn't have happened in the first place.
Finally, the door handles are also known to break in the Pathfinder. The 2013 model has inside door handles that are prone to breaking, whereas it's the outside door handle that's prone to breaking in the 2014 model year.
Nissan also refuses to take responsibility for both the backup camera and door handle issues. Although to be fair, complaints are fairly minimal. Still, the door handle can cost up to $200 each to replace. And there's no known fix for the backup camera issue.
Best Year For Nissan Pathfinder
So, now you know the Nissan Pathfinder years to avoid and its problems. But what about the best year for a Nissan Pathfinder then? Well, consider these:
1985 to 2004.
2009 to 2012.
2018 to 2020.
Those model years are presumably safe to buy judging from the lack of complaints. However, we recommend that you do a pre-purchase inspection before buying a supposedly reliable model year.
 

View this post on Instagram

 
Even if it's reliable, we don't know whether it was maintained properly by the previous owner. Doing a pre-purchase inspection will let you know potential problem spots, and then you can decide whether it's going to be worth buying or not.
You can have a trusted mechanic do it for you. And there are plenty of services you can find online. It should cost no more than $250 to do an inspection.
One last note: take extra care and keep up with maintenance if you choose a fourth-generation Pathfinder (2012 – 2020). Even though there are reliable model years, the CVT's reliability can be unpredictable.
FAQs About Nissan Pathfinder Years To Avoid
Got any more questions about the Nissan Pathfinder years to avoid and the Pathfinder in general? Here are some answers you might find useful:
Is Nissan Pathfinder A Good Car
The current-generation Pathfinder is an excellent mid-size SUV worthy of your consideration. Meanwhile, the previous generations had some bad model years but were still decent. We recommend the 2009 model year if you want a body-on-frame Pathfinder for offroading. And 2015, 2018 to 2019 model years if you want a more comfortable crossover SUV. Admittedly, the Pathfinder's not our first choice, and we recommend looking at the Toyota 4Runner if you want a body-on-frame SUV, or the RAV4 if you need a crossover.
How Long Is A Nissan Pathfinder
The current Nissan Pathfinder is 197.7 inches long, and the fourth generation was 198.5 inches long.
Are Nissan Pathfinders Reliable
The Pathfinder is a relatively reliable SUV but it does have quite a few bad model years. Avoid the 2005 to 2008, 2013 to 2015, and 2017 model years and you should have a reliable SUV that will last a long time.
How Long Do Nissan Pathfinders Last
Provided you avoid the troublesome model years, a Pathfinder can last up to 200,000 miles before needing major repairs. And by some estimates, it can last up to 250,000 miles. Keep in mind this is the case with most cars on the market. And you'll have to keep up with general maintenance as well as replace worn-out parts for the Pathfinder to last that long.
Where Are Nissan Pathfinders Made
Nissan makes the Pathfinder at their Smyrna Vehicle Assembly Plant in Tennessee.
Do Nissan Pathfinders Have Transmission Problems
The 2005 to 2008 model years with an automatic transmission were plagued with transmission issues due to an oil cooler tube that's prone to cracking. Additionally, the CVT transmission in the 2013 to 2015 models is also prone to failure, which comes as no surprise as Nissan's CVT is infamous for failures. The 2017 model year also had transmission complaints but was fairly minimal compared to previous years.
How Many Does Nissan Pathfinder Seat
Since the third generation, the Nissan Pathfinder can seat up to eight people (including the driver) inside it. The default configuration is seven seats, but certain trims can be configured to have eight seats. Keep in mind previous generation were only five seaters.
Do Nissan Pathfinders Hold Their Value
According to CAREdge, the Nissan Pathfinder loses around 31 percent of its value after five years. And the industry average is approximately 46 percent, which means the Pathfinder holds its value pretty well.
Nissan Pathfinder Years To Avoid: Final Thoughts
So, the Nissan Pathfinder years to avoid are the 2005 to 2008 model years, 2013 to 2014, and the 2017 model years. These are plagued with various issues, mainly with the transmission which is serious and will cost thousands of dollars to repair.
Unless you like splurging money on unnecessary repairs, avoid those model years at all costs. Aside from that, most other model years are very reliable. Especially the first and second-generation models; they have very few complaints.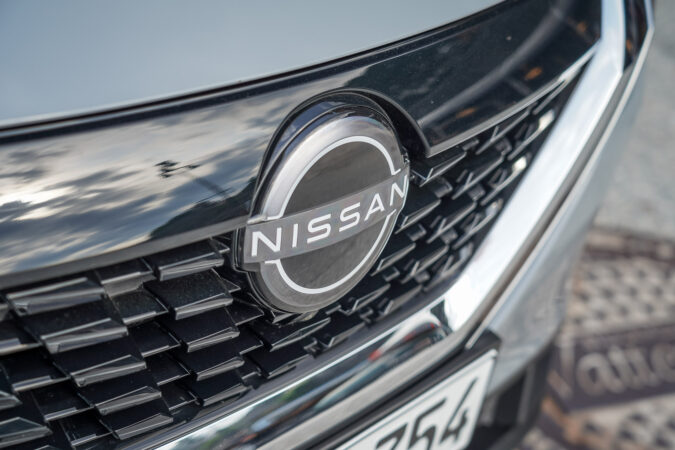 Of course, those are getting a bit old at this point. If you're looking for something more modern, consider the 2018 model year and up. Complaints are few and far between, and most problems seem isolated. However, be sure to keep up with transmission maintenance as Nissan's CVTs can be unpredictable.
Regardless of what model year you choose, inspect the car thoroughly before going through with the transaction. A reliable model year that's been poorly maintained won't be reliable. Take the car for a thorough test drive, and put it through a pre-purchase inspection. Good luck!