Currently in its third generation, the Kia Soul is a subcompact crossover SUV that Kia manufactures and markets internationally. It is one of the most reliable SUVs on the market. However, are all Kia Souls made equally? Today we'll examine the 2011 model year of the Kia Soul and particularly the 2011 Kia Soul problems and reliability and see if it's a good purchase.
The Kia Soul has dominated the market for over a decade now. It has achieved this feat with its boxy appearance, which people either love or detest, good safety ratings, and a long list of standard features. Today, the Soul is among Kia's best-selling vehicles and is still a serious competitor in the subcompact crossover SUV market.
Despite being a reliable small SUV, there have been several problems, complaints, and recalls across a number of model years. There are some Kia Soul years to stay away from when purchasing used. The worst Kia Soul years to steer clear of due to reliability issues will also be discussed here, along with the safest years for used purchasing.

Kia Soul
The Kia Soul was created at Kia's design studio in California and had its debut at the 2008 Paris Motor Show. Kia has also been selling the Soul EV, an electric model of the crossover, since 2014. Currently, in its third generation, Kia has kept the Soul updated.
The Soul's distinctive aesthetic has been a major factor in determining its success over the years. Kia has succeeded in demonstrating that even cheaper vehicles can stand out from the crowd. Whether or not one considers the Kia Souls to be good cars are something we'll get into later.
The Soul first made news for its unique, dynamic style and affordable price during the 2008 Paris Motor Show. Despite initial complaints about its excessively plastic interior and rough ride, the Soul has improved and advanced its design over time to match the demands of foreign customers.
The Soul's engines are largely focused on economical, low-cost daily cars with respectable longevity. They are not linked with power or performance although some of the powertrains offered were quite energetic. To know further, let's look at the various generations of the Kia Soul.
Kia Soul Generations
2011 Kia Soul Problems, History #1: First Generation (2010-2013)
The Kia Soul, a car built for city driving, made its public debut in 2008 at the Paris Auto Show and went on sale in 2009 as the 2010 model year. The concept car was unveiled at the North American International Auto Show in Detroit earlier in 2006.
The Kia Soul will either be loved or totally hated due to its unique boxy shape; there was no room in between. The Kia Soul was taller and had a stiffer construction compared to the Hyundai i20, it was based on. This resulted in a rougher ride. The little crossover did fine within city limits, but it didn't enjoy traveling on highways.
Given a choice between two engines, the higher-end 2.0L 4-cylinder was the preferred choice. This was because the base 1.6L inline-4 engine was a touch sluggish and was offered only with a manual. The 2.0L engine came standard with a 5-speed manual transmission, but a 4-speed automatic transmission was also available.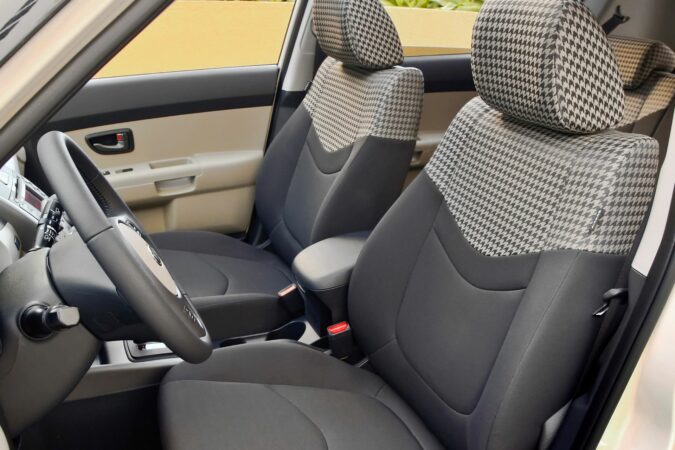 2011 Kia Soul Problems, History #2: Second Generation (2014-2019)
The Kia Soul's 2014 model preserved its instantly identifiable shape while improving comfort, handling, and appearance. With a redesigned, longer, stiffer, and broader chassis, the 2014 Soul offered greater passenger and luggage space. It also came with more nimble handling, making it ideal for city driving.
Soft-touch materials, leather seats, and high-gloss piano black accents were well utilized inside for the more upmarket appearance. Early models offered a choice of 1.6-liter Gamma GDI or 2.0-liter Nu GDI engines paired with 6-speed manual or 6-speed automatic transmissions. The U.S. model went on sale as a 2014 model year vehicle.
2011 Kia Soul Problems, History #3: Third Generation (2020+)
At the 2018 Los Angeles Auto Show, the brand-new KIA Soul was unveiled. In the US market, the quirky subcompact had found success, and the Soul had entered its third generation.
The redesigned Kia Soul still had a boxy appearance. But it had newly sculpted lines and cutting-edge lighting features. New roof rack mounting points, a wider two-tone front grille, and C pillars that were intended to resemble aviation wings were among the exterior design features.
Two engines were available for the third-gen Soul. The base engine was a 2.0-liter 4-cylinder with 147 horsepower. It was paired with either a 6-speed manual transmission or the automaker's in-house IVT.
A more powerful 1.6-liter turbocharged 4-cylinder engine with 201 horsepower and a 7-speed dual-clutch transmission was the other option. Either front-wheel drive or all-wheel drive (FWD vs AWD) could be specified for the vehicle.
Kia Soul Reliability
On RepairPal's list of subcompact SUVs, the Kia Soul comes in third place out of seven, making it one of the more reliable SUVs in its class at the moment. They rate the vehicle 4.5 stars out of 5, which is exactly one-half point more than the industry standard for its category.
The average annual maintenance cost for the Soul, according to RepairPal, is $437, or less than $10 per week. But this is based on average figures and there will always be anomalies and exceptional cases. Which Kia Souls, then, lower and raise that average, respectively?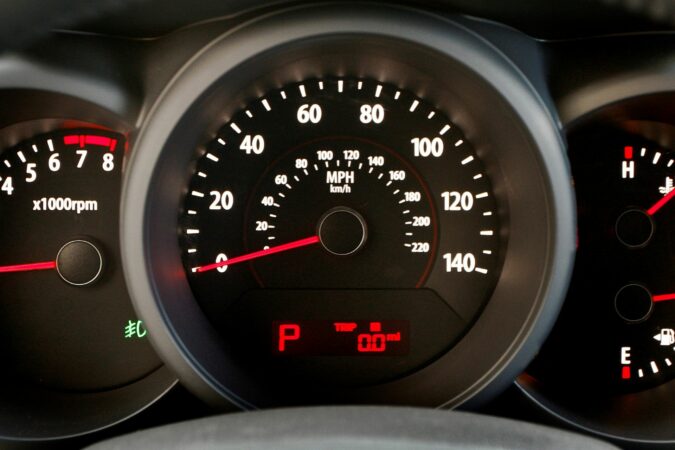 2011 Kia Soul Problems: Kia Soul Recall
The 2015 model has encountered the most number of recalls and is the worst model year to purchase. It had a worrying volume of common and serious Kia Soul problems.
This model year has been recalled five times. The first one was in March 2015 for broken accelerator pedals. It was again recalled twice in September 2017 for steering gear separation and again in February 2019 for an overheated catalytic converter.
In July 2020 another recall was issued for a faulty park mechanism, and in December 2020 for engine damage that could result in fires. Nearly all of these recalls impacted a total of 200,000 Hyundai and Kia vehicles (the July 2020 recall only affected 3,714).
The vehicle has also undergone two investigations over sporadic vehicle fires, first in 2018 and subsequently in 2019. And the probe into 2019 is still going on.
If you're wondering why there's such a strong correlation between the two brands, you might want to check out our write-ups on is Kia and Hyundai the same company, as well as whether Kia owns Hyundai.
Kia Soul Years To Avoid
2012 Kia Soul
The 2012 Kia Soul should be avoided at all costs, according to CarComplaints.com which cites 379 NHTSA complaints. Body integrity issues and flawed safety features were considered its principal shortcomings.
The 2012 Soul's hood getting unlatched while driving is a potential issue. Although this is a rare problem, it poses a serious safety risk, particularly on roads or motorways. Hearing a clunking noise when turning is the 2012 Soul's most prevalent problem.
Owners have mentioned hearing a clunking or popping noise when turning the steering wheel. Additionally, some owners have heard a loud rattling noise when accelerating or driving on roads, or hitting small bumps. Owners are perplexed that there hasn't been a recall because this structural integrity issue is so prevalent.
2013 Kia Soul
There are 413 NHTSA complaints reported against the 2013 Kia Soul. The problem with engine failure, which necessitates an expensive fix, makes this year worse than the 2012 version.
Several owners of the 2013 Soul have suffered engine failure, which has been known to occur at roughly 85,000 miles or more. Some users reported hearing a banging sound emanating from the engine, while others just experienced an engine failure.
The expected fix for this issue is to replace the engine and the Kia Soul engine replacement cost is a whopping $5,000. A few owners have also reported that their 2013 Soul's engine makes a ticking noise, which is less serious.
The ticking noise, which may be anywhere from mildly bothersome to frighteningly loud, compels owners to visit their nearby Kia dealership. With an average repair cost of $4,100, we cannot recommend this Soul model year.
If you're on what this engine ticking noise is, it could be a lifter tick. Regardless, noticing a ticking sound in the engine while it's idling, or a ticking noise when accelerating, is both very serious.
2014 Kia Soul
The 2014 Kia Soul is the greatest loser in terms of the number of complaints. The 2014 Soul is unquestionably one of the worst Kia Soul years to stay away from, receiving more than 700 complaints. Similar to the 2013 Kia Soul, the 2014 model similarly receives a pitiful 1 out of 5 stars from Consumer Reports.
One of the 2014 Soul's most serious problems, according to a number of owners, is engine failure. This issue appears to be connected to the oil pump in the 2014 Soul, which results in higher-than-normal oil consumption by the engine. One owner said that the car began requiring a quart of oil every 300 miles.
If your car is burning oil, some urgent repairs are needed for your Kia Soul. If you're curious, we do have detailed resources on the location of the engine oil pump, as well as the symptoms of a bad oil pump, in addition to what an oil pump replacement entails.
The 2014 Soul also features the terrible comeback of the engine's annoying ticking/knocking noise. The initial diagnosis by technicians is that this occurs at just after 100K miles and is caused by low oil. However, the owners who are meticulous and keep up with their oil changes are the ones who complain the most.
2015 Kia Soul
It may be difficult to pinpoint the Kia Soul's single worst year (aka the Kia Soul model years to avoid the most). The worst Kia Soul, according to CarComplaints.com, is the 2015 model despite the fact that the 2014 has the most overall complaints.
This is due to more complicated criteria like the severity of the complaints and the fact that they typically occur at a lower mileage than with the 2014 model. Engine failure ranked first on their list of the worst 2015 Kia Soul issues.
And based on statistics from Car Complaints, this typically occurs at just 77,200 miles. This is years before you should anticipate having the engine fail unexpectedly. 16 complaints, with an average repair cost of $3,840, are reported by CarComplaints.com.
The 2015 Soul has 639 NHTSA complaints on record, which isn't an awful lot for a model that has sold in low six-figures. However, the fact that 443 of those complaints are related to engine issues is concerning. Considering all of this, it is best to stay away from the 2015 Soul.
2016 Kia Soul
Even though it doesn't have the most complaints, CarComplaints.com names the 2016 Soul as the worst model year, owing to the abundance of 2016 Kia Soul problems. Once again, the dreaded engine failure is the main offender.
The 2016 Kia Soul has the propensity to blow its engine at as low as 82,000 miles, which is an alarming issue. Also, several drivers have experienced the ticking noise issue after 100,000 miles. This often indicated an engine failure, which cost $4,100 to fix.
There have only been only a few complaints on the 2016 Kia Soul reported on CarComplaints.com. However, the severity and the average repair cost of $4000 may be enough to exclude any 2016 Souls from your list of potential purchases.
2011 Kia Soul
The 2011 Kia Soul received a few upgrades, the most noticeable of which are new rear shock absorbers and standard rear disc brakes. This replaced the rear drum brakes in the previous model year. New door handles, push-button start, a trip computer, and heated outside mirrors were some other small updates.
The 2011 Kia Soul was offered in four trims – "base", "+", "!" and "Sport".
2011 Kia Soul Problems,  Specs #1: Powertrain, Performance, And MPG
The base 2011 Kia Soul's 1.6-liter four-cylinder engine, which is mated to a five-speed manual transmission produced 122 horsepower and 115 pound-feet of torque. The 2.0-liter inline-4 engine in higher trim levels produced 142 horsepower and 137 lb-ft of torque.
This engine is offered with a choice between a four-speed automatic and a five-speed manual transmission. A Soul Sport with the 2.0L engine manual transmission reaches 60 mph in a respectable 8.8 seconds.
According to the EPA, the standard Soul gets 28 mpg combined, 26 mpg on the interstate, and 31 mpg on the city streets. According to estimates, the 2.0-liter engine gets 24/30/26 mpg (city/highway/combined) with either the manual or the automatic transmission.
In high-speed corners, the 2011 Kia Soul, especially the Sport model, feels agile and well-planted. However, the steering has a strange nonlinear effort and a numb sensation. The Soul is pleasantly cozy when traveling around town.
Also, the highway ride is smoother than its predecessor models thanks to a tweak to the rear shock absorbers.
2011 Kia Soul Problems,  Specs #2: Interior
Although the Kia Soul's interior is tailored for practicality and functionality, there are plenty of hipster-inspired features and hues to liven things up. Simple audio and climate controls are conveniently located within easy reach thanks to the dash's protruding, pod-like center stack.
There is lots of room inside. The high-mounted seats give even the tallest passengers plenty of legroom and the tall, boxy roofline offers enough headroom. 19 cubic feet of space is available for storage of luggage behind the rear seats.
2011 Kia Soul Problems,  Specs #3: Value
The current price range for a used 2011 Kia Soul is around $3,500 to $15,000, and the vehicle's mileage is between 30,000 and 270,000. This translates to an average price of around $8,500.
Kia Soul 2011 Problems
The 2011 Soul has a small number of concerns, including issues with the suspension, vibration while braking, and the stability control system. The most frequent issue that manifests itself in the first 10,000 miles is a problem with the electronic stability control system.
After changing the stop lamp switch which is subject to a recall the issue is resolved. Another issue in the first 12,000 miles is vibrations when braking. Usually, increased vibration is caused by worn-out rotors and pads. Often, fixing this requires you to cough up for a brake pad and rotor replacement cost.
A new set of rotors costs about $400, and replacing the brake pads costs about $200. At about 100,000 miles, the suspension control arms wear out. Over time, the suspension parts deteriorate and need to be changed, which costs about $600.
Similar to other top competitors like the Nissan Cube, a 2011 Soul with regular maintenance should be able to travel approximately 250,000 miles. The $460 yearly maintenance cost is appropriate in RepairPal's opinion.
Owners of Soul vehicles should plan to spend $675, $650, and $125 respectively to replace the fuel level sending unit, brake booster, and tie rods as they hit 100,000 miles.
2011 Kia Soul Problems: 2011 Kia Soul Recalls
Including the car headliner plate coming off and the stop lamp switch, the 2011 Soul has faced two recalls. The stop lamp switch, which can impair the operation of the brake lights, is the subject of the most significant recall. This recall was issued on April 1, 2013, and certain 2010-2011 Soul models we recalled.
The second recall was initiated on December 29, 2014, by NHTSA due to an issue with the detachment of the headliner plate. The issue affected certain 2010-2013 Kia Souls with a sunroof made between January 8, 2009, and October 2, 2013. The issue was that during the curtain airbags deployment, the headliner plate could come off.
Best Kia Soul Year
Purchasing a certified pre-owned vehicle over a brand-new one has the benefit of having previous model years that have already been field-tested. The Kia Souls from this year seem terrific, but we don't yet know what's wrong with them.
Therefore, even if a brand-new Soul is within your price range, you can end up getting a lot more miles out of a pre-owned SUV than you would a new one. But only if you do your homework.
As was already noted, the Soul nameplate had a difficult time from 2012 to 2016 due to a high number of engine problems and various ominous recalls. Fortunately, Kia quickly realized they were making a mistake and changed their strategy.
The 2011 Soul as we mentioned is a reliable model. But now let's look at other great model years of the Soul.
2017 Kia Soul
CarComplaints only lists three complaints overall for the 2017 Kia Soul. decreased from 22 the year before. We can confidently state that if you purchase a vehicle between 2017 and 2020, you will receive a secure, reliable crossover SUV that still has a hint of the fresh-car aroma from when it first rolled off the assembly line.
2019 Kia Soul
Which Kia Soul model year is currently the best used Kia Soul available? We'll have to go with the 2019 model based on the data we currently have access to. There are now 34 complaints about the 2019 Kia Soul on NHTSA, and only one recall has been issued for it.
In addition, none of the complaints are really consistent enough to point to a pattern.
Kia also made a five-inch touchscreen and a rearview camera as standard equipment on the base trim level for the 2019 model year. The 2019 Soul is the one that feels the most modern among the Souls that have been on the road long enough for us to get some useful reliability data.
2011 Kia Soul Problems: Conclusion
One of the most reliable Kia Soul models was the second one ever produced which is the 2011 model year. The 2011 Kia Soul is a feature-rich, reasonably priced, and all-around useful compact SUV.
CarComplaints awarded the 2011 Soul a "Pretty Good" seal of approval for reliability, stating that it is "pleasant to drive, roomy, and trustworthy." A 2011 Soul may travel 250,000 miles with only minor braking and electrical concerns.
Given the dependability and comfort, it represents a fantastic value in the price range it is available. Many of the good owners' reviews note how spacious the interior is, how well it fits in small parking spaces, and how user-friendly the technology is.
The reliability ratings are excellent, with only a few electrical complaints and no significant problems. Models from 2010 and 2011 are models we suggest, with far more mechanical issues appearing from 2012 onwards.
The 2012-16 models of the Soul are to be avoided while we would also recommend getting the 2017-19 models which are the best of the latest-gen.
FAQs On 2011 Kia Soul Problems
How Long Do Kia Souls Last
A well-kept Kia Soul typically lasts 200,000 miles or more. The most recent models should last longer. In terms of longevity, the Kia Soul now competes with Honda and Toyota models. Overall it can be considered a long-lasting vehicle based on owner reviews and complaints.
How Much Do Kia Souls Cost
The base price of the 2023 Kia Soul is $19,790. This applies to the base LX trim. The EX starts at $24,090 and is in the middle of the range. Any trim will cost $345 for premium paint. The GT-Line Technology package is the most expensive trim, costing $2,400 more than the EX in price.
What Motor Does A 2014 Kia Soul Have
Two engines were available for the 2014 Kia Soul. A 1.6-liter four-cylinder engine was the standard powertrain. It was offered with a choice between a six-speed automatic and a six-speed manual transmission. A 2.0-liter four-cylinder engine mated to a 6-speed automatic powered the higher-end Soul variants which produced 164 horsepower and 151 lb-ft of torque.
Are Kia Souls Reliable
Yes! The reliability ratings for the Kia Soul are excellent. It's actually one of the most reliable cars in its category. The average annual cost of ownership for a Kia Soul is only $437, and they normally last for 200,000 miles before experiencing a serious mechanical problem.
When Did Kia Soul Come Out
A subcompact crossover SUV presently in its third generation, the Kia Soul debuted in 2010 in the US market. The Soul was created at Kia's design studio in California, made its world debut at the 2008 Paris Motor Show, and is manufactured in South Korea. The Soul EV is an electric model that Kia has been marketing since 2014.
What Happens When Your Engine Blows While Driving
Sometimes a valve malfunctions and pierces a piston's top. Extremely hot, pressurized oil and smoke will spew out of the top of the engine as a result of the broken valve. This necessitates an engine replacement and is an expensive-to-fix issue.
How Many Miles Can A Kia Soul Last
Kia Souls have a 200,000-mile lifespan, or an average lifespan of 13 years. The car may live longer if it is maintained properly, used frequently, and not overburdened. Kia Souls are incredibly dependable and should achieve this lovely round figure without experiencing any catastrophic breakdown. Third is unless your model year has a number of specific factory and manufacturer problems.
Are Kia Souls Good In Snow
When fitted with snow tires, the Kia Soul can manage snow pretty well. The FWD Soul, when combined with the engine's weight distributed over the wheels, results in good traction. The AWD Soul models benefit from this drivetrain and are more capable on snowy roads. The Soul is a good option for winter driving also because of its number of comfort and safety features.
What Causes An Engine To Blow
Engine blow-by occurs when combustion gases or air-fuel mixture seep into the engine's crankcase leaking between the pistons and cylinder wall. Diesel and gasoline engines are both susceptible to engine blow-by. As you've passed a car or bus that has these signs, you've undoubtedly seen or heard a blow-by on the road.