Cargo vans are an excellent resource for almost any type of business. They are probably the most versatile and flexible types of vehicles a company can invest in, but many options exist. When making a choice, you need the cheapest cargo van that fits your needs and is efficient.
The cheapest cargo van on our list is the Ford Transit Connect van, with a starting MSRP of $30,760. You will find cargo vans within $30k to $40k affordable and reliable. Besides the price, you'll want to ensure it has all the features you need as a company to operate at peak performance.
You want to ensure you don't overspend on a model you don't need, which will drive up the price or underpay and regret your purchase later. We'll cover all the different types of cargo vans with prices, features, and pros and cons to find the best cargo van for your needs.
Top Cheapest Cargo Vans
Cheapest Cargo Van: #1. Ford Transit Connect Cargo Van
The Ford Transit Connect Cargo Van is a compact cargo van offering excellent value for a growing company at just $30,760. The Transit Connect Cargo Van is perfect for small businesses and contractors who need a reliable and affordable cargo van to help them do their job daily.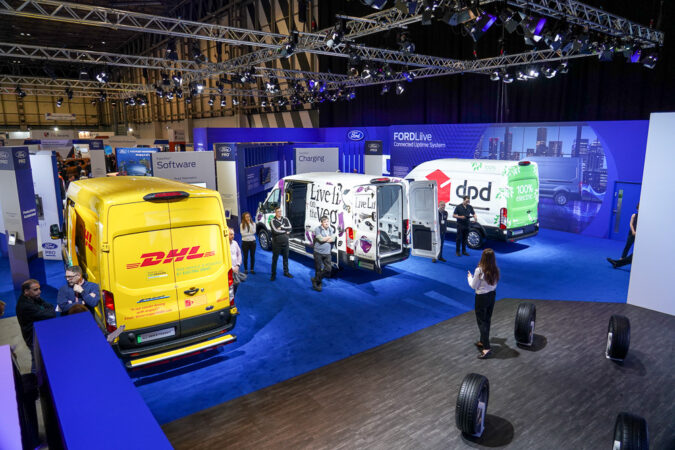 Performance
The Ford Transit Connect Cargo Van is only available as a front-wheel-drive but has two engines; a 2.5-liter engine with six-speed automatic transmission and a 2.0-liter four-cylinder with an eight-speed automatic. The vehicle has a 2,000 lbs towing capacity and payload capacity of 1,550 lbs.
Fuel Economy
The Ford Transit Connect's turbo 2.0-liter is rated for up to 24 city mpg and 28 highway mpg. The 2.5-liter is capable of 20 city mpg and 27 highway mpg.
Safety Features
Ford Transit Connect earned an overall safety rating of 4 stars from the NHTSA. Its safety features include:
Blind-spot monitoring.
Rear cross-traffic alert.
Standard forward-collision warning.
Automated emergency braking.
Lane-departure warning and lane-keeping assist.
Cargo Space
Every design of the Ford Transit Connect imitates a car rather than a truck or a crossover by having a low sitting height. The passenger side is available with a third row that allows for up to seven people to sit. When you fold the second and third seats, the passenger van can hold up to 105 cubic feet of goods, and the cargo van can hold up to 127 cubic feet.
Cheapest Cargo Van: #2. Ram ProMaster City Cargo Van
The 2022 Ram ProMaster City Cargo Van is a compact cargo van with a unique design, starting MSRP of $32,270. The ProMaster City is an excellent alternative to the traditional pickup truck.
Performance
The ProMaster City has a 2.4-liter four-cylinder engine and a nine-speed automated transmission that produces 178 horsepower and 174 pound-feet of torque. It has a payload capacity of 1890 pounds and a towing capacity of 2000 pounds.
Fuel Economy
The 2022 Dodge ProMaster City has EPA fuel efficiency ratings of 21/28 mpg city/highway. This value beats that of some vehicles in its class.
Safety Features
There is no safety rating for the Ram ProMaster City Cargo Van yet, but it has several safety features. A backup camera and rear parking sensors are available on the Ram.
Cargo Space
There is plenty. It has significant cargo room for a compact vehicle, up to 132 cubic feet. The passenger-van model may accommodate up to five people.
Cheapest Cargo Van: #3. Nissan NV Cargo
The Nissan NV Cargo is a big, boxy cargo van with a starting MSRP of $32,135. It is ideal for hauling and has a high roofline and lots of room inside its cargo area. Each trim level comes with air conditioning, power windows and door locks, cruise control, Bluetooth connectivity, USB ports, and an audio system with satellite radio capability.
Performance
The Nissan NV cargo and passenger vans have two engine options; a 4.0-liter V-6 with 261 horsepower and a 5.6-liter V-8 with 375 horsepower. You'll find the 4.0-liter V-6 in the cheaper trims, but it can handle more than simple tasks. All versions come equipped with a smooth-shifting seven-speed automatic transmission.
The NV's towing and payload capacity, as well as its acceleration, is significantly increased by this engine, which is also used in the company's Titan and Titan XD pickup trucks. It has a payload capacity of 3,720 lbs and a towing capacity of 9,400 lbs.
Fuel Economy
The EPA has not assessed any Nissan NV cargo van models since they are not typical passenger cars; they weigh above 8500 pounds. We can only estimate its fuel efficiency based on the type of engine. Ths standard V6 engine could have a rating of 14 mpg city/19 mpg highway, but the V8 will be less. This fuel economy is about average for the cargo van market, and the Nissan uses gasoline, so it shouldn't cost much fuel.
Safety Features
There are no safety rating data for the latest Nissan NV Cargo, but the vehicle does come with safety features. It comes with curtain side-impact airbags fitted on the front and top; an electronic stability-control system is standard.
Cargo Space
The 2021 Nissan NV has 234 cubic feet of capacity when configured as a cargo van with the standard roof height. The high-roof model has 323 cubes and is 76.9 inches tall. The second and third rows of seats of the NV passenger van are detachable and moveable.
Cheapest Cargo Van: #4. Chevrolet Express
Having a starting MSRP of $34,695, Chevrolet Express has been a staple in the commercial fleet market for decades. The full-size vans are available in cargo, passenger, and cutaway models with a range of trims and features. The Express passenger configuration is available in two trim levels: LS and LT.
Performance
It comes with a 4.3-liter V-6 engine and an eight-speed automatic transmission, producing 276 horsepower and 298 pound-feet of torque. If you want superior performance, go for the 6.6-liter V-8 engine paired with a six-speed automatic transmission which generates 401 horsepower and 464 pound-feet of torque. It has a 3,323 lbs payload capacity and a towing capacity of 10,000 lbs.
Fuel Economy
The Express is a full-size van exempt from federal fuel economy requirements. Because of this, the EPA has not evaluated this van, and Chevrolet has not disclosed its fuel efficiency numbers.
Safety Features
Available safety features on the 2022 Chevy Express include blind-spot monitoring, lane-departure warning, and forward-collision warning.
Cargo Space
It can seat 15 passengers. Be prepared to hunch over and squat if you're loading cargo into the Express's back because there isn't a high-roof cargo option.
Cheapest Cargo Van: #5. GMC Savarna
It has a starting MSRP of $34,695. The GMC Savana Cargo Van is a box truck available in both short- and long-wheelbase models. It's obtainable as a cargo van or a passenger van; the latter is called the Savana Passenger Van. GMC Savarna has 7400 lbs towing capacity and 3280 payload capacity.
Performance
It has a 276-hp 4.3-liter V-6 base engine on both the passenger and cargo models, but we advise upgrading to the 401-hp 6.6-liter V-8. A 181 horsepower, 2.8-liter Duramax diesel engine is the priciest option.
Fuel Economy
Due to their size, vehicles like GMC Savarna Cargo van do not have a fuel economy rating from the EPA.
Safety Features
For the 2022 model, GMC offers a standard set of driver-assistance features. Still, two of them—forward-collision alert and lane-departure warning—are only available on the more costly LT trim level. Safety features on the Savarna Cargo include rear parking assist, side blind-spot alert, and forward-collision warning.
Cargo Space
The Savana's cargo variants can hold up to 287 cubic feet of goods, but unlike high-roof versions of other rivals, you can't stand upright inside if you're tall. All Savanas only feature a cargo or loading door on the passenger side, unlike contemporary minivans.
Cheapest Cargo Van: #6. Mercedes-Benz Metris
The Mercedes-Benz Metris is the perfect vehicle for your small business. With a wide range of class-leading features, including available powertrains, you can be sure that this van will get you where you need to go in comfort and style. It has a starting MSRP of $36,195.
Performance
All models of the Metris come with a turbocharged four-cylinder engine with 208 horsepower and 258 pound-feet torque. It's also equipped with a nine-speed automatic transmission. Mercedes-Benz Metris has a payload capacity of 1,896 lbs.
Fuel economy
The Metris is available in passenger and cargo van configurations. The cargo versions are rated at 19/23 mpg city/highway, while the passenger version gets 19/22mpg. That's better than many competitors but not as good as some newer models like the Transit Connect that can get up to 28 mpg highway.
Safety Features
The NHTSA has not yet tested the 2022 Metris, but it did test a 2014 model and gave it an overall rating of five out of five stars. Available safety features include crosswind assist, a driver attention monitor, blind-spot monitoring, and lane-keeping assist.
Cargo Space
Eight seats are in the Metris passenger van, and you can fold the second and third rows to accommodate more passengers.
The cargo van has up to 199 cubes on the long-wheelbase variant, but the passenger van offers up to 38 cubic feet of cargo space behind the seats.
Cheapest Cargo Van: Used Examples
If you are looking for a cheap cargo van, you will want to consider used cars. You can find a used car for under $10,000. There are several options when it comes to buying used cars. You can purchase them from private sellers or dealerships selling used vehicles. You can also buy them from auctions or classified ads online.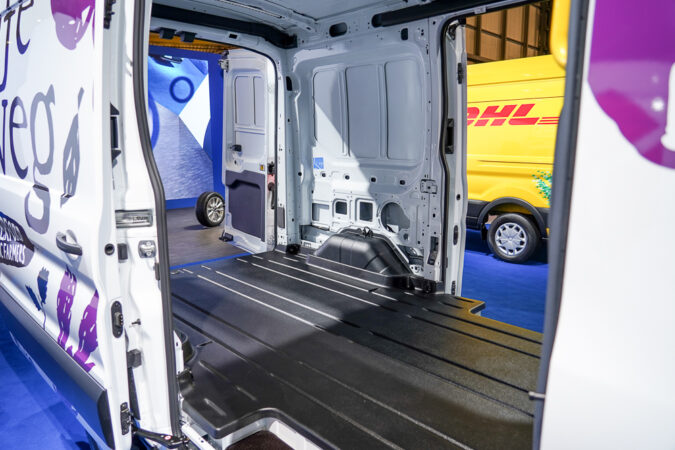 The issue with buying used vans is that they often have high mileage. High mileage can mean several things:
Parts will wear out faster.
Problems may arise sooner than expected (especially with older vehicles).
You must ensure that any used car is safe and reliable before going ahead and buying it. Nevertheless, some cars are known to be durable. Look out for such vehicles when shopping for used cheap cargo vans.
Cheapest Cargo Van: Used Cargo Vans Under $10,000
1. Ford Transit Connect
The Ford Transit Connect is an inexpensive model with plenty of cargo space. It comes in both a cargo van and passenger van version, but if you're looking for something more versatile and affordable, we'd recommend the latter. It's feasible to find a Ford Transit Connect for less than $10,000, according to AutoTrader, but that'll be older models.
2. Nissan Nv200
The Nissan NV200 is another popular option for cargo vans under $10,000. It's incredibly roomy inside and offers plenty of storage space for your belongings or products. It also has excellent fuel economy and performs well on highways and cities.
3. Ram Tradesman
The Ram Tradesman is another option for cheap cargo vans, but it's been discontinued by its maker. Regardless, you can find one under $10,000. This model comfortably seats up to eight people and has plenty of interior room and ample storage options inside and out.
The ProMaster 2500 is available with either front-wheel drive or four-wheel drive, depending on whether you want better fuel economy or more rugged capabilities.
4. Honda Odyssey
The new Honda Odyssey is one of the best minivans on the market today, but it also comes with an affordable price tag. The older models still have plenty of room for passengers and cargo, so they make great family vehicles and work vans.
5. Chevrolet Express
This full-size van offers plenty of room for passengers and cargo while getting up to 20 mpg in city driving conditions. It's also easy to find parts for these older models. Autotrader claims you can find a 2018 model of the Chevy Express within the $10,000 range.
How To Drive A Van
Driving a van is much like driving any other vehicle, but there are a few things to remember. Vans are larger than regular cars; you should be mindful of the length, especially when changing lanes and rounding bends. Here are tips for driving a van.
1. Read The Manual
Get familiar with your vehicle's manual before driving it on public roads. The manual will provide important information about safety precautions, proper maintenance, and the operation of various systems in your van, including lighting and air conditioners.
2. Get Insurance If Necessary
Make sure your vehicle has adequate insurance coverage before driving it on public roads or highways — this is required by law in most states.
3. Test-Drive
If you're new to driving a van, give yourself plenty of time to learn basic maneuvers such as backing up, turning, and parking. Before you go out on the highways, find a calm spot nearby, like a parking lot, and allow yourself some time to have a test drive to get acclimated to the feeling of driving. Test-driving will help prevent accidents and ensure a safe experience for you and other road users.
On The Road
Be aware of your surroundings when entering traffic or merging onto highways so that you don't put yourself or other motorists at risk by entering unsafely or too quickly into traffic flow patterns.
Be very careful while parking in narrow areas; it is always better to park next to another vehicle instead of trying to fit in between two vehicles which may result in scratches on your car.
Depending on which way you need to turn, place your van in the left or rightmost lane to avoid hitting curbs, road signs, and other cars.
Aim to keep all other cars safe from the van so that you may turn without hitting them on the side.
When you are far enough into the intersection, turn so that the back of your automobile will impact no other vehicles.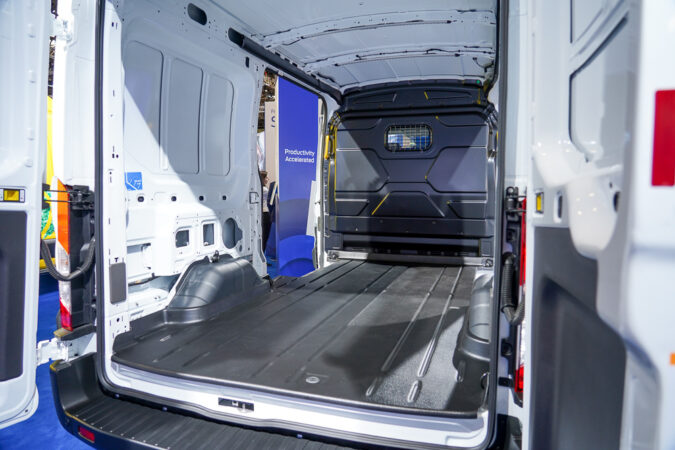 Cargo Van Facts:
Cargo vans are the most practical way of moving goods around town and between cities.
Cargo vans come in a variety of configurations to suit different applications, from short-body low-roof style to long-wheelbase high-top style.
Cargo van reviews cover every aspect of the van, including capacity, engine, interior comfort, and features.
Most commercial vans come with two seats, but some make allowances for extra passengers, with up to 4 seats.
Cargo van reviews compare the haulers with their rivals to help buyers make the right choice for their business.
Cargo vans are sought after by those who have a commercial enterprise to run, and manufacturers expect that most consumers who need to move items would rather lease than a purchase.
The Ford Transit is the most reliable cargo van in the USA, with a low or high roof, standard, long or extended-length body, and choice of Cargo, Crew, or Passenger model.
Other top-rated cargo vans include the Mercedes-Benz Sprinter, Nissan NV, and Chevrolet Express, with varying prices and capabilities.
The cheapest cargo vans include the Ram ProMaster City and Nissan NV, but the cost of running and the van's capabilities should also be taken into account.
Used cargo vans can be a more wallet-friendly option since these automobiles usually only receive minor updates year to year.
Frequently Asked Questions
Here are some popular FAQs:
How Much Is A Van
The price of a van varies depending on the model and make. For example, a Ford Transit can cost anywhere from $31,000 to $50,000, while a Mercedes-Benz Sprinter can cost around $39,955 to $61,895. You can find more affordable options if you go for used vans.
How Much Does It Cost To Rent A Van
The average cost of renting a van is between $90-$150 per day. The van's size and the rental duration affect the rental price. Typically, the larger the vehicle, the more it costs to rent will cause price variations. You may also be charged extra for special equipment or additional drivers on your rental agreement.
What Is A Cargo Van
A cargo van is designed for transporting cargo. It is usually based on a light commercial vehicle chassis and has a high roofline, allowing you to pack large cargo. Cargo vans also have sliding doors on both sides, and the passenger and cargo sides are connected as a single piece. Cargo vans come in many sizes and styles. The full-size vans have a larger capacity than the mini-cargo vans. Still, mini-cargo vans are more maneuverable and easier to park in smaller spaces, such as in city traffic jams or near buildings where parking restrictions may be tight.
Who Makes Sprinter Vans
Mercedes-Benz manufactures sprinter vans. It was first introduced in 1995 and was designed to replace the older generation of TN-model vans. The Sprinter comes in multiple body styles, including cargo vans, crew cabs, and passenger vans (called Passenger Van), each with different roof heights depending on your needs.
What Can You Fit In A 9 Cargo Van
You can fit different types of luggage into a 9 cargo, including a queen-size mattress, storage boxes, small couches, desks and chairs, and sofas. Space is at a premium in cargo vans, so choosing the right cargo van for your needs is essential. Always check your van's dimensions and cargo space before buying or hauling a load onto it.
What Is A Van
Van is a medium-sized vehicle built to carry goods or people. They are usually smaller than trucks and larger than cars. Vans are typically built on light-truck chassis and feature a box for cargo storage. Cargo vans are typically small trucks with a rear door to allow packages to be loaded and unloaded.
How Much Is A Minivan
The average cost of a new minivan is around $40,000, depending on the make and model. Minivan prices also vary depending on whether it's a new or used vehicle, the size of the van, its features, and its location. Minivans are typically more expensive than other SUVs because they have more room for passengers and cargo capacity than full-size SUVs.
Does Ford Make A Minivan
Ford does not make a minivan, but it does make the Transit Connect, which is similar to a minivan in size. The Transit Connect is a small van you can use for business or personal use. It has seating for up to five people, comparable to other minivans in this segment. Also available are 60/40 split-folding rear seats and flat floor storage for cargo in the rear compartment.
Does Chevy Make A Minivan
Chevrolet no longer offers a standard minivan but their Chevy Traverse has minivan features. The Chevy Express is a full-size van. It comes in a variety of trims and is available in rear-wheel drive. Chevy Express seats up to 15 passengers and has plenty of cargo space for hauling your gear.
How Long Do Vans Last
Most vans last about 100,000 miles, but that can vary depending on the make and model of your vehicle. Some vans are built for heavy-duty use, while others are designed for comfort and luxury. The driving you do also determines how long your van will last.
How Long Is A Minivan
The length of a minivan ranges between 200 and 203 inches, and the width ranges from 61.5 and 66 inches to 56.5 and 59 inches. Minivans are usually classified by their wheelbase length. Smaller wheelbases make for smaller cars overall, while longer wheelbases make for bigger ones.
How Long Is A Van
A large van like the Mercedes Sprinter is 233.5 inches long, and the Volkswagen Crafter is 269.1 long. There are many types of vehicles referred to as vans. The space between a van's front and back wheels is categorized as a large van or minivan. This measurement is known as wheelbase and is usually listed on the vehicle's specifications sheet or in an owner's manual.
Conclusion
Vans are vehicles that can work for different purposes. While they are a popular option for small business owners, many people also acquire cargo vans to use as a camper, RV, workbench, and more. The cheapest cargo van for you may be a new vehicle like the Ford Transit Connect Cargo van or a used car. Either way, make sure it suits your needs for space and performance.