Reliability rating is usually one of the first things a potential car buyer looks at when they're about to buy a car from a brand they haven't owned in the past. We'll be talking about Mazda reliability in this post.
From the overall reliability rating to the most reliable cars they offer. And of course, we'll let you know if there are any models that you should avoid. By the end of this post, you'll know everything there is to know about Mazda reliability.
Mazda Reliability: An Overview
Mazda is a Japanese carmaker that's 101 years old. Yes, they're very old. They're mostly known for making sports cars with Wankel rotary engines in the past, namely the RX-7 and RX-8, more on that later.
They also make all sorts of other cars, from compact sedans to large 7-seater SUVs. They also still make an excellent little sports car, the MX-5 Miata.
One of the unique things about them is that they make fuel-efficient engines without resorting to hybrid technology. Some of their cars don't even resort to using turbochargers to boost fuel efficiency. Perhaps that's why they're more reliable than most other carmakers.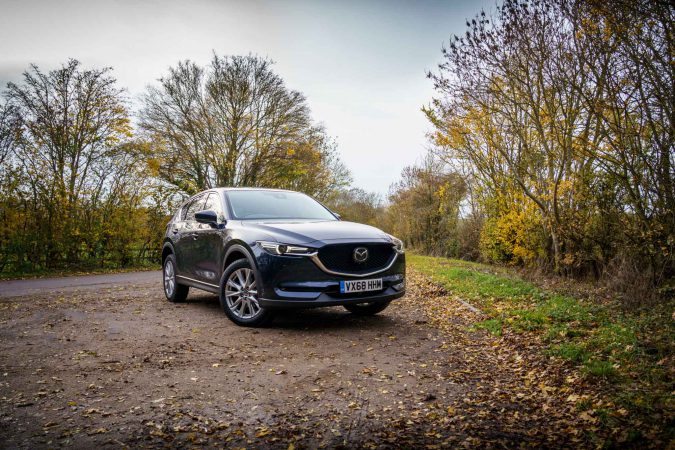 Speaking of which, they're ranked as the most reliable car brand in 2020 according to Consumer Reports. Mazda scores 83 out of 100, topping the list with Toyota and Lexus just behind them. It comes to no surprise that a Japanese carmaker tops the list, but it's quite surprising to see Mazda beating the likes of Toyota and Honda.
One of the possible reasons why the Mazda reliability is so good is because Mazda tends to stick with a proven powertrain and other components that are proven to be reliable. All their cars share similar platforms, with similar SkyActiv engines that have been rigorously tested.
Mazda Reliability: Common Problems
Of course, Mazda cars are not without their problems. Even when they share the same components, there might still be failures in certain models. This is usually because components sometimes interact differently, or there might be small components in certain cars that are different.
This means there are still common issues in certain cars Mazda cars that you might encounter. Here are some of the common problems you may encounter:
1. Daytime Running Light Failure
The daytime running light is the light that stays on when your main headlights are off. While not mandatory, daytime running light (or DRL) helps other motorists to notice you while you're on the road. This helps to prevent collisions. The Mazda CX-5 has DRLs, but the DRLs in the 2016 model year receives numerous complaints due to flickering and early failure.
The problem seems to stem from corrosion on the light's gaskets which then causes the light to flicker and die on its own. Headlight repairs are usually not very expensive. But due to the design, you can't just change the DRL, you'll have to change the entire headlight assembly for a new one. Oh, and it's ridiculously expensive.
An entire headlight assembly for a Mazda CX-5 will cost you $1,500 each. So if both die, that's a $3,000 replacement bill you're looking at. Additionally, owners report that the DRLs tend to fail after the 36,000-mile warranty expires. So Mazda won't replace it for free. Thankfully, there was a recall for this in 2020 where they replaced the faulty DRL with new ones for over 44,000 CX-5 units.
DRL failures may not seem like a big deal, as they won't affect your driving experience. Most owners won't notice it either as there's no indication of the DRL flickering or dying. However, some state laws may require your car to have DRL, or at least, for it to be on if the vehicle was equipped with them in the first place.
There's also the added safety boost as it'll be easier for other motorists to notice your car. This is especially useful in regions where it gets dark in the winter months. So, be wary of this problem when you're looking at secondhand 2016 Mazda CX-5s.
2. Brake Booster Failure
This one is a bit more serious than just a dying headlight component. The brake booster is responsible for boosting fluid throughout the braking system. When the fluid reaches the calipers, it will engage the brakes.
If the booster is faulty, the system may not have enough pressure. This leads to the brake pedal feeling spongy and the brake not being efficient, leading to poor braking performance and increased stopping distances.
This brake booster problem mostly affects the 2010 – 2011 model year of the Mazda CX-9. After numerous complaints, the NHTSA opened an investigation on 62,000 vehicles. Mazda and the NHTSA found that the brake booster diaphragms develop tears near the outer seals.
This tear affects the pressure in the braking system. As mentioned, a car's brake system requires sufficient pressure to operate properly. Without the correct amount of pressure, the brake fluid won't engage the brakes as strongly as it should, leading to poor braking performance.
Mazda seems to get on the problem pretty quickly. They agreed to extend the warranty coverage for affected vehicles. They did repairs for owners between March 2014 and Marche 2015. CX-9 models that were repaired in this period receive unlimited warranty coverage. Meanwhile, if the car was repaired after that period gets an extended 7-year or 90,000 miles.
If you're looking to buy a CX-9 from this period, check if the previous owners have done repairs previously or not. Brake booster problems are very serious. A faulty brake booster can put you at significant risk and should not be taken lightly.
3. Welding Problems Affecting Airbags In Mazda 6
This next one is also a scary Mazda reliability problem and affects the 2015 – 2016 model years of the Mazda 6. Apparently, vehicles had excess welding material in certain areas. Most of the time this isn't a big deal; it may look visually unappealing, but they're often covered by interior trims anyway so the drivers won't notice.
However, the excess welding material (also known as splatter) in the Mazda 6 can affect the operation of the car's airbags. With enough splatter, it can rub against the sensor wire of the Occupant Classification System which tells the airbags when to deploy.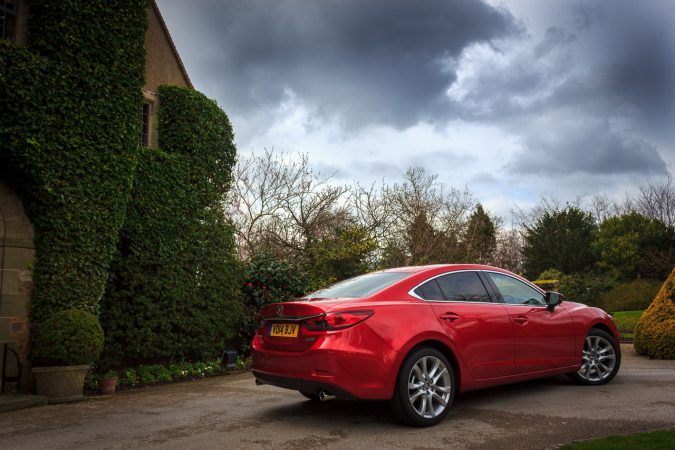 This is obviously very dangerous, as it can cause the airbags not to deploy even when they should. Additionally, some owners report that it affects other electrical functions such as power steering. Mazda opened an investigation in 2015, but they initially claimed that there was a low chance for disasters. But thankfully, they issued a recall in 2017 after a meeting with the NHTSA.
It's a blemish on an otherwise excellent car with a 5-star safety rating. This seems to mostly affect the 2015 – 2016 model years, and we couldn't find any complaints on any of the newer models.
4. Clutch And Warranty Problems
If you have your eyes set on the 2009 – 2013 Mazda 3, you need to be wary of the clutch problems they have. Specifically for those with the 5-speed or 6-speed manual transmissions.
The problem seems to stem from the clutch forks, bearings, and pins. These parts seem to be defective which results in excess wear on the clutch disks, pressure plates, and flywheels. This eventually leads to early clutch failures, as early as 37,000 miles for some owners.
To put this into context, transmissions usually last at least 100,000 miles before they need parts replaced or a full rebuild. So, for a transmission to fail at 37,000 miles, and then again at 70,000 miles is simply outrageous.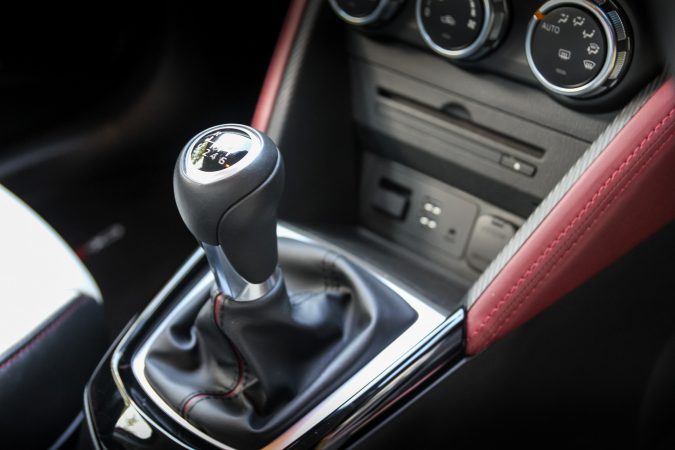 "This is ridiculous. Second clutch replacement in this car, between 40,000 and 70,000 miles. Driving a clutch my entire driving and never had a problem until now." said one 2010 Mazda 3 owner.
The salt in the wound is that Mazda seems to be reluctant to fix the problem. Owners are having problems claiming the warranty for this repair, and many of them end up having to pay for the repairs themselves. Even after a class-action lawsuit in California, Mazda is still reluctant to fix this issue.
They argue that the clutch failure could be due to a number of things and they argue there isn't enough evidence of factory defects. A clutch replacement for the Mazda 3 costs around $1,100 including labor. However, this doesn't include the parts for other transmission parts that may need to be replaced in the process.
5. Variable Valve Timing Repairs
Variable Valve Timing (VVT) is a system that allows the engine to adjust when to open and close the engine valves. Virtually all modern cars have this, as the engine can benefit from increased performance and better fuel efficiency by using this system. Here's a video from CNET to better understand the system:
Mazda uses VVT in their L-Series engine, but it seems their system is a bit faulty. There have been reports of oil leaks, loose timing chains, and even engine failures.
Their VVT system seems to cause excessive stretching on the timing chain, especially when driving under 2,000RPM. This causes a knocking and rattling noise as the engine becomes unsynchronized. Over time, this can damage the engine resulting in oil leaks, timing chain wear, and engine failure due to bent valves. When this happens, you basically need an engine rebuild.
The L-series engine is present in many of Mazda's cars, it was one of their main engines before the SkyActiv engines took over. But this problem seems to mostly affect the 2007 – 2012 CX-7.
Mazda issued an extended warranty for affected vehicles. They gave owners a 7-year or 70,000-mile warranty. However, they will only replace the VVT actuator for free if the following points are met:
Their mechanics are able to determine that the VVT and/or timing chain is worn.
The owner can show that the car has been maintained properly, such as sufficient oil changes, and use the correct oil viscosity.
Unfortunately, there have been instances where Mazda refused to honor their warranty such as in 2014. There seem to be no recalls regarding this problem, and Mazda hasn't fixed the faulty VVT system. We recommend staying away from the 2007 – 2012 CX-9 and other Mazda cars with the L-Series engine.
6. Mazda Reliability: Other Problems In Mazda
There are a few more Mazda reliability problems and but we can't delve into all of them. However, these problems are less serious and not quite as widespread, hence why we won't discuss them too much.
That being said, here are some other problems that you should be aware of:
For some reason, the 2009 – 2013 Mazda 6 and 2010 Mazda 3 have dashboards that are prone to melting. This results in the dashboard having a shiny surface, which reflects sunshine and results in glare for the driver. This seems to mostly affect owners in hot and humid areas, and Mazda gave affected vehicles an extended warranty.
The valve stem in cars with TPMS (Tire Pressure Monitoring System) is known to corrode and fail. This seems to affect 2008 – 2019 Mazda 3, Mazda 5, Mazda 6, CX-7, and the CX-9.
Some Mazda cars are part of the Takata airbag recall. The inflators in the airbag system can become unstable over time and explode which then shoots metal fragments. This affects many Mazda vehicles from 2003 to 2013.
There was a recall for 42,000 Mazda 6 in 2014 due to spider infestations in their engine.
There Seems To Be A Lot, Are They Actually Reliable?
We won't blame you if you think Mazda cars aren't reliable after reading all these common Mazda reliability problems. Here's the thing: even when a car brand is rated to be reliable, it doesn't mean they're troublefree.
Additionally, reliability surveys almost always use a sample of the population. This means not every bad ownership experience is recorded, and there may be issues with certain cars that have been downplayed in the result. However, these surveys are still reliable such as from Consumer Reports and J.D. Power, and you can learn more about their method on their websites.
When researching common problems and car reliability, you need to take a look at the bigger picture. Are the problems common and widespread? Or does it only affect certain models and model years? Does it appear in new cars or does it appear after five years of ownership? In the case of the latter, it's pretty normal for cars to develop reliability problems after five years.
In the case of Mazda, it's really nowhere near as bad as other carmakers. For example, VW has tons of serious problems affecting both their new and old cars. We wrote an article about Volkswagen's reliability and you can read it here.
Another example is Nissan, where their Nissan Rogue is notorious for transmission problems. And it doesn't just affect one model year. Several model years of the Nissan Rogue spanning two generations consistently receive transmission complaints from owners.
Bottom line is that no carmaker is going to be free of reliability problems. However, some carmakers are more reliable and with minimal widespread problems across their lineup. Mazda, it seems, falls into this category.
Mazda Reliability: What Are The Most Reliable Mazda Cars?
As far as we can tell, most newer Mazda cars are very reliable. Even when there are problems, they're mostly isolated and not a widespread issue. So, if you're planning to buy a new Mazda, any of the new models will do just fine. Here are some of our recommendations:
Mazda MX-5 Miata
The Mazda MX-5 Miata is a small two-door roadster and is probably one of the most reliable Mazda cars out there. If you're looking for a reliable sports car, the MX-5 is a good option.
Price starts at $26,830 for the standard model and $33,045 for the RF version which has a Targa roof. All of them come with a 2.0L SkyActiv engine with 181 horsepower and 151 lb-ft. This isn't much, but the MX-5 has always been more about handling and style rather than raw power.
They also seem to be very reliable. Complaints are few and far between, so there's no widespread issue. There aren't really any major complaints either. If you want a small, fun, and stylish sports car, we recommend taking a look at the MX-5 Miata. Competitors include the Toyota GT86, BMW Z4, and the Mustang EcoBoost amongst others.
Mazda 6
The second-generation Mazda 6 (2007 – 2012) did have several issues such as the melting dashboard, and it uses the problematic L-Series engine. However, the third generation that's still on sale now seems to be relatively trouble-free.
Apart from the spider infestation in 2014, there seems to be no widespread issue for the Mazda 6. There are around 100 complaints about the 2014 model, but it seems relatively normal for a car that's over five years old now. Newer models have much fewer complaints and there seem to be no widespread reliability problems.
Price ranges from $24,000 to $36,000, and you can get it with either a naturally aspirated engine or a turbo engine that makes 227 horsepower. But they're all front-wheel drive and there is no all-wheel drive option available in the States.
Mazda 3
Is the Mazda 6 a little too big for you? Then the Mazda 3 might be the car for you. It's available as a sedan and as a hatchback, the latter being the better-looking one in our opinion. Prices start from $20,650 and $22,650 respectively.
They're fun to drive, well-equipped, and is fun to drive. The turbo engine in particular is very good fun to drive. Complaints about the Mazda 3 are also few and far between, and gone is the troublesome clutch in the previous generation.
It has a 9/10 rating in Car and Driver's review, and a RepairPal reliability score of 4 out of 5. All in all, it's a good package and you should definitely consider it. Rivals include the Honda Civic, VW Jetta, and the Hyundai Elantra. If you want to learn more about the reliability of the Mazda 3, you can read about it here.
Mazda CX-9
Mazda cars are now all about being fun to drive. And if you want a fun-to-drive 7-seater SUV, the CX-9 is probably your best bet. It's fun to drive, well-equipped, with a near-luxury interior with a starting price of $34,160.
The Mazda CX-9 receives an 8.5/10 in Car and Driver's review, and a 4 out 5 reliability rating according to RepairPal. This puts the CX-9 in first place in its class according to RepairPal. Complaints are also few and far between.
However, be wary of the brake booster problem for the 2014 and 2015 models, and the 2016 model year (which is the first year of its current generation) also had brake booster complaints. But since then there have been no brake booster or any widespread complaints regarding the CX-9.
Mazda Reliability: Any Unreliable Models To Avoid?
As mentioned, all newer Mazda cars have very few complaints and seem to be very reliable. So if you're buying brand new, there shouldn't be any reliability problems.
Additionally, they come with a 36,000-mile or 3-year basic warranty, and a 60,000-mile or 5-year engine warranty for better peace of mind. Not quite as impressive as Hyundai's 10-year warranty, but still good nonetheless.
We would generally recommend being wary when you're buying Mazda cars from 2015 or older. Not only because these vehicles are aging, but many of them have the problematic L-Series engine. Not to mention the faulty clutch in the manual transmissions.
Always check the service record, and do a pre-purchase inspection before sealing the deal to make sure you're not buying a lemon. They typically cost no more than $250 at your local dealership or auto repair shop.
How About Those Wankel Rotary Engines?
Right, so we mentioned the RX-7 and RX-8 earlier in the article. Alongside the MX-5, these were probably Mazda's most well-known vehicles. The RX-series cars all have a Wankel Rotary engine which is different from the piston engines used in most cars.
Now, the RX-8 has gone out of production since 2012 and they no longer sell a car with a Wankel engine, and for good reason: first of all, the engine burns a lot of oil by design. This means an oil change is necessary every 6,000 miles, but every 3,000 miles is ideal. Some owners even report they check their oil levels every 2 weeks just to be safe.
The engine also has low thermal efficiency, which results in unburnt fuel leaving the exhaust. This makes the engine thirsty despite its small size, and the engine tends to get really hot.
There are a few more reasons why the Wankel engine is dead, and you can learn more in the video above. These engines are not necessarily unreliable, but they require a bit more care and maintenance than normal piston engines.
The Mazda MX-5 is probably the better option if you want a Mazda sports car, albeit it makes less power. But if you're looking for a project car, and you're willing to take care of it, the RX-8 can be a fun choice and they start as low as $8,000 in the secondhand market.
Mazda Reliability Facts:
Mazda's name is derived from the god of harmony and wisdom, and their first tricycle truck was a hit, leading to their success as one of the largest car manufacturers globally.
Mazda is known for its dependability, with MotorEasy ranking it 19th for overall reliability, and its non-electrical parts are rated highly, compared to reliable brands like Lexus, Honda, Toyota, and Suzuki.
Mazda's design is renowned for its sharp lines and sophistication.
Mazda's braking system and axle/suspension are areas where the brand tends to fall short, with 14% of Mazda owners experiencing issues with their brakes, and around 40% experiencing necessary repairs in the first year of purchase.
The most reliable Mazda models are the Mazda MX-5, Mazda 2, and Mazda 3, while the least reliable models include the Mazda6 Tourer, Mazda CX-7, and Mazda RX-9.
Some specific issues reported with Mazda models include rear brake light problems with the Mazda 3, fuel pipe issues with the Mazda 2, diesel filter problems, and a sensitive tire monitoring system with the Mazda6.
Common issues with Mazda vehicles include defective clutch systems, defective Takata airbags, variable valve timing defects, and melting and shining dashboards.
Despite some reported issues, Mazda is considered a reliable brand due to its low repair costs, affordable prices, and minor issues that don't require expensive repairs.
Mazda is a solid choice for buyers who want a car that can last for many years with fewer problems and minor issues.
Drivers should research specific issues with Mazda models before purchasing a car to ensure that they get a model that fits their driving needs.
Mazda Reliability: In Conclusion
Mazda's reliability is surprisingly excellent, exceeding the likes of Toyota, Lexus, and Honda. Most of their newer cars are trouble-free with very few complaints from owners. If you're looking for a new Mazda, then you can be at peace.
Older models have a few more problems. We recommend avoiding the L-Series engines, and the manual versions of the second-generation Mazda 3. Always test-drive and thoroughly inspect cars if you're buying secondhand, and a pre-purchase inspection is always a good idea. Good luck!