Every Nissan fanboy grew up wanting a GT-R Skyline or a Fairlady (a 350Z in my case) in their garage when they're old enough to drive one. Although, Nissan's sister brand, Infiniti, has something mighty close if you'd prefer something more plush and upmarket. After all, the Infiniti G37 is literally sold as the 'Skyline' in some markets. But would the concerns over the 2009 Infiniti G37 problems put you off?
Japanese cars have long been regarded as the most reliable in the world. But its impeachable record isn't entirely bulletproof. Nissan's had countless bouts of trouble with its CVT transmissions.
Subaru, meanwhile, can't stop chugging down motor oil. Would Infiniti join that band of uniquely unreliable JDM carmakers? Well, here are the 2009 Infiniti G37 problems that you need to worry about…
Infiniti G37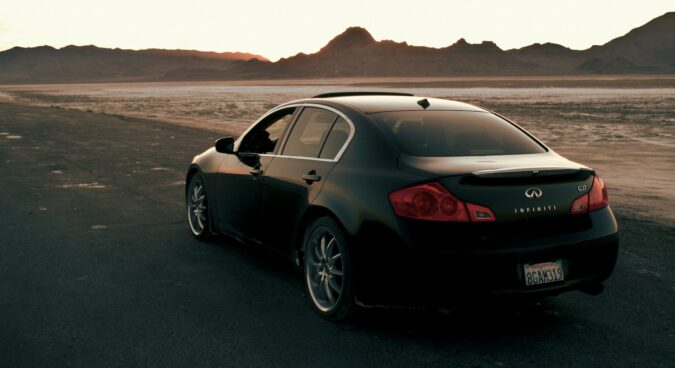 It would be best that we provide some context as to what we're looking at before getting into all the 2009 Infiniti G37 problems. So, what is this not-really-a-Skyline, anyway?
Well, Infiniti's G-series has been with us since the 1990s, representing its share of mid-size sedans. This collection of upmarket Nissans is still with us in the form of the Infiniti Q50, having abandoned the "Gxx" moniker.
From the first (the G20) to the G37, they're all rebadged, restyled, and retrimmed Nissans. These include Infiniti having redone cars like the Skyline – the sedan, not the sports car (the Nissan Skyline GT-R) – and the Primera.
Although, it would be a disservice to call the Infiniti G-series a suited-up Nissan, as there is plenty of refinement and luxury touches underneath. The G37 is the fourth-generation G-series car.
Development first began all the way back in 2002. From drawings to conception, the first G37s were put to market in 2007 as the 'V36'. The G37 existed in three different formats – a mid-size sedan, a handsome-looking grand tourer, and a delectable folding-top convertible.
The Infiniti G37 stayed on sale until 2015, 9 years after it launched – quite a long production period for most cars. Interestingly, the Infiniti G37 is also related to the Nissan 350Z, and its successor, the 370Z sports cars.
They share a lot of DNA underneath, especially with the two-door coupe and convertible G37s. Over that nearly-a-decade production run, the G37 went through various facelifts. Additionally, it was kitted out with varying degrees of equipment and specifications…
1. Engine And Transmission
One familiar theme over the years has been the Infiniti G37's inclusion of a V6 engine. The first G37 came with a heavily revised 3.5-litre VQ35HR. It was fitted with either a 5-speed automatic or a 6-speed manual.
When the G37 was facelifted in late 2007 as its second-generation coupe, the engine was uprated to a 3.7-liter VQ37VHR, with the same transmission options as the earlier sedan. Until 2015, all the standard-fit G37 coupes had this powerplant.
It was also Nissan's first engine with its bespoke VVEL valve-timing technology. In 2009 – the subject of our 2009 Infiniti G37 problems guide – Infiniti put the VQ37VHR in the sedan variant, too. Between the coupe, sedan, or convertible forms, this naturally-aspirated motor could output around 330hp, and about 270lb-ft of torque.
Nevertheless, the upgrades continued, with a brand-new 7-speed automatic transmission added to the line-up after 2009. Infiniti later unveiled its own sports-focused division, the Infiniti Performance Line (IPL).
The G37 coupe received the IPL treatment, which saw the 3.7-liter VQ37VHR engine having been boosted to 348hp and 276lb-ft of torque, along with a host of other modifications.
Nissan's and Infiniti's tried and trusted VQ37VHR had been around for quite a while. Within the G37 stable, every car had them fitted until its production run ended in 2015. There was an exception to the rule, however.
In 2010, Infiniti launched the G25. While it was a continuation of the G37, it had a smaller 2.5-liter VQ25HR motor, to better compete with cars such as the Lexus IS250 and BMW 328i.
2. Performance And Dynamics
We may as well focus more on the G37, instead of the earlier pre-facelift G35. Performance-wise, it had minute changes overall. That VQ37VHR motor we talked about gained only 1lb-ft of torque over the VQ35HR.
However, peak torque arrives much later at 5,200 RPM compared to 4,800RPM. The torque curve was improved and flattened to give it a more linear power delivery. On top of that, Nissan engineered its VVEL – or Variable Valve Event and Lift – to improve both low-RPM torque, as well as throttle response.
A lot of reviews at the time raved over its smooth engine operation and performance. It's especially noticeable at higher RPMs, where the earlier VQ35HR motors emitted harsh sounds and vibrations, as well as feeling rough or unrefined.
The earlier criticisms from the G35 were addressed, too. These included the aggressive clutch action, heavy engine vibrations felt on the gear lever and pedals, and the excessive notches on the manual shifter.
Come 2009, all G37s had that aforementioned 7-speed automatic fitted by default. It gave us better fuel economy and a bit more acceleration from the get-go. Elsewhere, the G37 coupe and convertible are rear-wheel-drive.
Although, the sedans do use Nissan's famed ATTESA E-TS all-wheel-drive system, which is featured in cars like the GT-R. The facelifted cars in 2009 had numerous other additions, such as larger brakes, new wheel designs, and a limited-slip differential. Spec the G37 right, and you could have a sports suspension or a quicker steering rack.
Infiniti G37 Reliability
There's certainly one thing all those facelifts and upgrades can't tell us… Is the G37 as a whole a decently reliable car for worry-free ownership? Besides, why else would we be writing about 2009 Infiniti G37 problems had this not been the case?
To better understand if that's true, we're basing our guide here on data collected by CarComplaints.com. On paper, these numbers aren't that bad. It's worth noting that CarComplaints.com not only fills its database with reports by owners directly but also compiles complaints noted by the NHTSA.
Combined, the entire Infiniti family has rounded up 375 complaints. This is quite minimal compared to other brands, although Infiniti perhaps hasn't sold as many cars for a large sample size. Of that, the G37 had the most, with 57 complaints.
To get an even better analysis and a conclusion besides raw complaints figures alone, we then had a peek through CarComplaints.com's PainRank scoring system. PainRank doesn't just measure how many complaints a particular vehicle has, but also includes other metrics.
These can be the mileage that a particular problem occurs, the age of the vehicle, or how expensive it is to repair them. In getting a more relative perspective of the G37, it had a PainRank score of 3.83. Within the Infiniti family, this puts the G37 disappointingly near the bottom.
It's ranked 22nd out of 24 models in the Infiniti range for reliability. Generationally, the 4th-generation G37 (the only one sold in the US) had a ranking of 29th out of 30. Not a good start for 2009 Infiniti G37 problems, then.
Infiniti G37 Problems
That said, being placed near the bottom of the leaderboard isn't a bad thing, assuming that the rest of the team is rather good. In other words, we'd be able to forgive this poor showing if Infiniti cars are comparatively reliable.
So, are they, or is there some truth behind your worries over the 2009 Infiniti G37 problems? Well, it turns out that the Infiniti G37 isn't too much of a headache, after all. Here's a compilation of some of the woes that owners had to experience first-hand, as we try to go through the most pressing of 2009 Infiniti G37 problems.
2009 Infiniti G37 Problems #1, Interior – The Dashboard Could Crack Or Turn Sticky
This singular issue by far takes the lion's share of the 2009 Infiniti G37 problems. While it may sound a bit silly, it's quite a pressing matter for some owners of G37s out there.
These owners noticed, even with mileage as fairly low as 28,000 miles, that their dashboards are showing odd concerns. Usually, this isn't something that ever goes wrong in any other car, but the G37 is an exception.
The vinyl or polymer finish on the G37's dashboard could start feeling sticky after some time. It may otherwise ooze down like a tiny blob of wet paint. Even worse, a few owners noted that it could show cracks and deformities in certain sections.
It looks like the gaps near the air-conditioning vents, radio, and center console are the most vulnerable places of the dash. The cracks might be slim at first. Owners quoted it as looking like a hairline crack or knife cut. Nevertheless, it could get worse if the dash isn't replaced.
One fellow took their cracked-dashboard G37 to a local dealer for service. When the car was ready to be picked up, three more cracks appeared on the dash. Another person complained that chunks or pieces of the dash are quite literally peeling off.
Several Infiniti dealerships acknowledged that this is a design flaw, but refused owners' pleas for a recall notice to be made. The cost for repair varied by severity and locale.
One owner was given a bill for around $2,300, while another was asked to pay $3,000. Unfortunately, a replacement dashboard isn't covered under warranty. Although one could use glue to patch it up, it won't look as nice.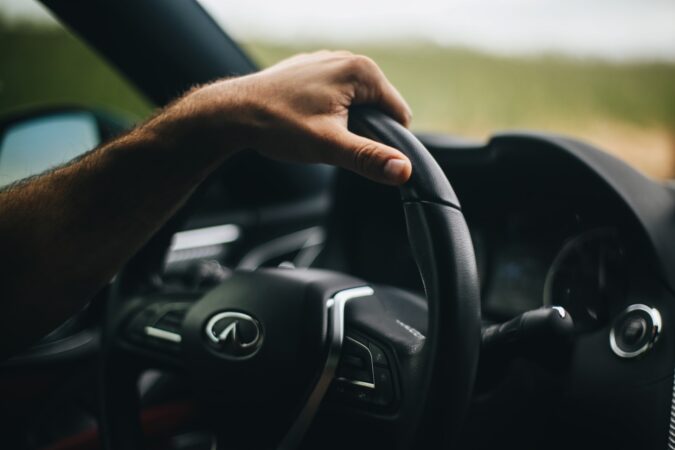 2009 Infiniti G37 Problems #2, Electrical – Complete Loss Of Charge Or Battery Drainage
Trailing behind a cracked dash, electrical woes take second place in our scoreboard for 2009 Infiniti G37 problems. It looks as though every once in a while, the Infiniti G37 may just decide to drain its batteries down to zero.
It caught owners by surprise. Suddenly, their G37s can lose power entirely, with no lights, no locks, not being able to open the trunk, and you can't even start the thing. Owners of 2009 G37s would routinely send their cars back to the dealership to have them checked out.
Every time, they'd have different explanations for it. They might do a complete ground check just to make sure, before then pointing out a fault in the system, such as the Vent Control Valve. Yet, no one seems to have been able to find the underlying issue of why the battery dies.
There have been owners who kept coming back three or four times, with the battery continually dying on them. It's most likely that a part of the car's electronics is causing a parasitic drain.
This results in the battery slowly trickling away the charge over time. Thus far, it hasn't yet been solved, and until it does, installing a new battery could only keep the car running for so long.
2009 Infiniti G37 Problems #3, Steering – The Steering Lock Could Fail
Here's something else that you need to worry about in the case of the 2009 Infiniti G37 problems. With mileage as low as 36,000 miles, the electronic steering column lock (ESCL) could fail.
Owners first encountered this issue as they'd be unable to start their cars. Ordinarily, one would assume there was a failure with the key fob or immobilizer problems, having not unlocked the ignition.
But instead, the real source of this odd issue is the steering lock, whose motor is flawed by design. They can break, and consequently lock owners out of starting their cars. One owner at least got their G37 going after tapping the steering column (gently) with a hammer.
The others aren't as lucky, as they could only suffer the indifference of their local Infiniti dealerships. Nissan admitted that the steering lock motors were defective at the factory. Following this, they launched an extended warranty program to fix the problem.
Despite Infiniti being a sister brand to Nissan, the former has outright chosen not to resolve what is a very well-known and shared issue. Costs to fix it have to be borne out of pocket, setting you back at least $1,200 for a new motor.
2009 Infiniti G37 Problems #4, Exterior – Roof Dents When Hard-Top Is Operated Improperly
This affects the convertible version of the G37 in particular, which has a retractable hard-top roof. You'd think that Infiniti could've at least made a failsafe where the roof wouldn't dent itself, right?
Well, then you're wrong, as one owner found out. The roof panel is operated by a button, which you'd need to keep your finger pressed down on it until the roof retracts the whole way through. Weirdly, and if you've accidentally lifted your finger off midway through the roof retracting, it could dent itself.
The folding mechanism can cave into the metal roof, causing some nasty dents. In most convertibles, accidental clicks of the folding roof button would be fine, but not on a G37. This is definitely not covered under warranty, and you'll have to spare $500 to $1,000 to buff out those dents.
2009 Infiniti G37 Problems #5, Power-/Drivetrain – Transmission Can Be Slow To Shift Down
It looks like one owner had a bit of a scary episode with their two-month-old G37's gearbox. As they braked at highway speeds, they realized that the engine isn't slowing down as quickly as it should.
Having brought it to the local Infiniti dealer, they were told that this was normal. Apparently, those automatic transmissions won't slow immediately when the brake is applied.
Instead, the gearbox would "click down" from one gear to another, gradually until it reaches the best gear relative to speed. While this isn't an inherent problem that is easily fixable, it's nevertheless a design flaw that you have to be wary of.
Emergency stops could be made a lot harder if the engine refuses to slow down as rapidly as you tap on the brakes. A software update may fix this, though. Speaking of, there's another side to this story where the transmission shifted down too quickly.
An owner nearly crashed as the transmission very suddenly downshifted far too quickly. While driving at a relatively steady pace of 55mph, the gearbox took them down to 10mph in an instant. The dealer changed the transmission control module (TCM) to try and rectify the problem.
Unfortunately for the owner, this problem came about three more times after that. After a second inspection by technicians, they found that the transmission was overfilled with gearbox fluid. This is what caused the transmission to act up, and downshifted rapidly at speed. At the very least, this seems to have fixed the problem for good.
2009 Infiniti G37 Problems #6, Transmission – Torque Converter Could Lock Itself Up
In what is the most expensive of the 2009 Infiniti G37 problems that we've come across so far, it's thankfully not a systemic issue to face every G37. Still, potential owners of one should be aware of this issue, as the transmission isn't as bulletproof as those VQ engines.
One owner took their G37 out for a road trip, and it worked fine at first. Yet, it didn't take long before issues cropped up. They experienced gear slippage and grinding, which is solved only by slowing the car down and then putting it into neutral.
Once they got going again, however, the problem reappeared, and this time caused the car to stall. Having taken it to a local dealership, it was found that the torque converter was locking up. The only solution was a new gearbox, which was quoted at $11,000 under warranty.
2009 Infiniti G37 Problems #7, Transmission – Harsh Downshift From 4th To 3rd Gear
One of the problems that more than a few owners have complained about with their 2009 G37s was the harsh downshifting. It's not noticeable unless you're going from 4th to 3rd gear.
This is related to our aforementioned note on Infiniti's 'click down' gearbox programming. With this in mind, your G37 would steadily click down from one gear to another, without skipping gears.
While it mostly works fine, it does have a hazardous side-effect – as we mentioned earlier – when you'd need to stop on a dime. An owner experienced this any time they performed an emergency brake.
As they tapped on the brake pedal, the transmission would take a moment or two to shift down. Even under hard braking, the gearbox could take too long to slow the engine down.
At this point, the car would lunge forward instead of ground to a halt. That particular owner also had this 'lunging forward' effect happen to them while stopping at intersections, as the G37 would take farther and longer than expected to stop.
They've been involved in a rear-end collision as noted in their complaints, as they couldn't stop in time to avoid hitting a car in front of them.
2009 Infiniti G37 Problems #8, Engine – Poor Programming Could Cause A Loss Of Power
Here is another one of those 2009 Infiniti G37 problems that were fairly widespread, but received no attention from Infiniti themselves. In the 2009 model year, there was a deficiency or programming error in the engine control module (ECM).
More specifically, it can affect the processing rate of the mass airflow sensor (MAF), which can unexpectedly cause the engine to lose power. This experience can happen in an instant, and without any warning whatsoever. When it occurs, the car would decelerate all the way down to 35mph into its limp-home mode within seconds.
It'll then stay there – and at a steady 2,400RPM – where you can't select gears any higher than 4th. Owners have had to terrify near misses before, as their G37s would slow to a crawl at highway speeds.
On the bright side, any Infiniti dealership could re-program the ECM, and that should fix the issue. Should you be on the road at the time, you could turn the engine off for a little while for the ECM to reset.
A technician at an Infiniti dealership confirmed that Infiniti was aware of the problem and that their local workshop had more than 300 cases. But Infiniti hasn't yet filed a recall notice.
2009 Infiniti G37 Problems: In Conclusion…
Well then, that's our round-up of the most concerning and common 2009 Infinity G37 problems and design flaws that you have to be on the lookout for. Overall then, what's our verdict on the reliability factor of the 2009 model year G37?
Well, we think it's decently reliable all-around, and most of its issues are easily rectifiable, relatively speaking. It's by no means as bad as some other sedans. If you're on the hunt for a pre-owned 2009 G37, be wary of these troubles. Cracking dashboards are by far the number one issue that you'll have to prepare for.
Even if you park it away from sunlight and clean it every day, it could still crack and flake over time. The transmission does have some inherent design quirks, and it's one component that you'll have to assess properly while on that test drive.
Just be careful when trying to shift down, eh? While you're behind the wheel, make sure that the column lock motor has been looked into, and isn't showing signs of faults. The mysterious electrical drain may take some time to identify, though. As a whole, the G37 may be among the most "unreliable" cars within the Infiniti range. Yet, it remains to be a mostly heartache-free experience.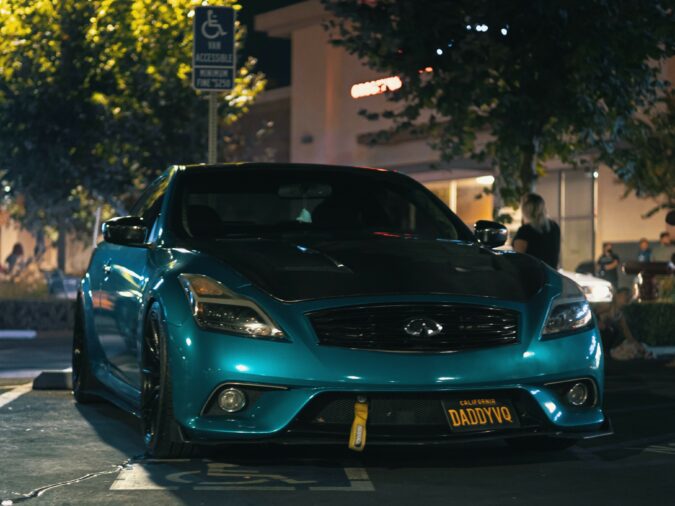 Frequently Asked Questions
If you're still curious to learn more about the 2009 Infiniti G37 problems, our FAQs here might help…
Are Infinitis Reliable
As far as reliability is concerned, Infinitis are generally pretty average. They're not as dependable as some other luxury brands such as Lexus. Yet, at least Infinitis don't seem to have any severe or widespread issues plaguing their cars. Compared to the industry average among other mainstream luxury brands, Infinitis tend to be more expensive to own, maintain, and repair, albeit only slightly. So, when looking at BMWs, Audis, and Mercedes-Benzes, Infinitis ought to (generally) be less problematic. Based on data that's been gathered from consumer surveys, the Q60 has been rated as the most reliable Infiniti. Meanwhile, the G37 and QX56 are considered to be the least reliable.
Are Infinitis Good Cars
Nissan originally launched the Infiniti brand to cater to a more upscale and luxurious market. All these years later, Infiniti hasn't captured the public spotlight as much as its closest rivals have, Acura and Lexus. With that being said, Infinitis are generally pretty decent cars, and they no doubt have some unique offerings on the market. Their cars are well-regarded for excellent safety features, including an abundance of tech, as well as their upmarket design, and interior comfort. In some cases, you may see them as nothing more than slightly touched-up Nissans. But if you need a quirky alternative to Lexus and Acura, or want a good driver's car, Infiniti is worth considering.
Are Infinitis Expensive To Maintain
For a luxury brand, Infinitis are just slightly above the industry average when it comes down to maintenance and running costs. They're more expensive to maintain in the long run compared to a Lexus or Acura. Although, an Infiniti is generally cheaper to service or fix compared to a Mercedes, BMW, or Audi. According to surveys done by RepairPal, an Infiniti's average annual repair cost is roughly around $638. In addition, they also found that Infinitis would require an unscheduled visit to the workshop 0.7 times per year. That's far higher than the industry average of just 0.3 Still, only 10% of those visits might entail severe repairs, compared to the industry average of 12%.
How Long Do Infiniti G37 Last
An Infiniti G37 should easily last you at least 150,000 miles. Although, with diligent maintenance and good care, you could stretch that out to at least 200,000 miles or more. Given that the average American drives around 15,000 miles per year, this equates to about 10 to 13 years' worth of ownership. Once that threshold is passed, you'll need to have your G37 restored and refreshed, with major components such as the engine and transmission rebuilt, if you want to keep it going even further. Although, some owners of the G37 have noted that some particular model years of the G37, such as the problematic 2009 model year, may not make it as long with just simple maintenance.
How Much Horsepower Does A Infiniti G37 Have
The Infiniti G37 was powered by the same 3.7-liter V6 that was also fitted in the Nissan 370Z. Depending on the specific model year and trim level, a G37 should be able to put out between 325hp to 348hp. Meanwhile, the torque varies between 267 lb-ft to 276 lb-ft, respectively. These are respectable figures, given the G37's weight and luxurious intent. With a few modifications, you could handily turn the G37 into a proper sports car, if you want to. Among the most popular performance mods that folks first do on their G37s include a free-flowing exhaust system and improved intake manifold, in addition to a cold air intake and maybe even a turbo. That alone could get you upward of 600hp from a G37.