The Nissan Versa is a dependable subcompact sedan that can be had at low prices both new and used. Newer vehicles have a lot of safety features and get great gas mileage, while older models have large interiors and perform well with adequate maintenance. However, there are some issues, and this article will specifically concentrate on the 2012 Nissan Versa problems.
Despite its dependability, the Nissan Versa is not without flaws, with some model years having more faults than others. The 2009 Versa has the most complaints, but the issues with the 2012 Versa are more severe, appeared sooner, and cost more to rectify. In this article, we will discuss all the most common 2012 Nissan Versa problems associated with the car's reliability.
2012 Nissan Versa Common Problems
According to Car Complaints, the 2009 Nissan Versa had the highest problems and complaints of any Versa model year, with 150 issues and 734 complaints. Almost a third of these (49) were related to the vehicle's suspension system, which got 178 NHTSA complaints as well.
45 of these 49 issues were caused by broken coil springs. The broken coil spring problem in the Versa was given a severity rating of "pretty bad." The average cost to remedy it was $570, and the average mileage when the problem occurred was 70,650 miles.
The remaining issues were a mixed bag. Hubcaps falling off, damaged door handles, exhaust system failure, and other issues were among them. Only a few significant concerns received high severity ratings. These issues affected the transmission, engine, and fuel pump.
Even so, only a few of these issues necessitated costly repairs or occurred more frequently at reduced mileage. As a result, Car Complaints did not consider the 2009 Nissan Versa to be the worst model year.
2012 Nissan Versa Transmission Problems
Transmission problems have been reported in several Nissan vehicles, including the 2013 Altima and the 2005 and 2007 Pathfinder. This flaw can also be found in the 2012 Nissan Versa. It has had 708 complaints and 145 faults, according to Car Complaints.
The most common complaint for this model year was transmission problems. 69 of the issues were related to transmission failure. The severity of these issues was rated as "very awful" by Car Complaints. The average cost of the repair was $3,590, and they happened every 72,850 miles.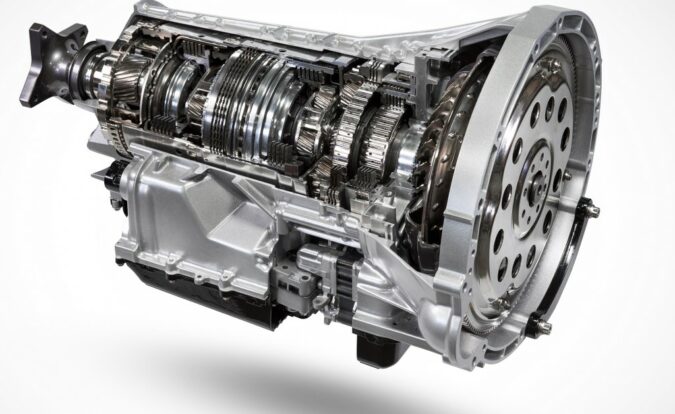 The majority of the issues were with CVT transmissions, however, a few owners also had issues with automatic gearboxes. Shifting problems, jerkiness while driving, tachometer leaping, and transmission whining were all reported by owners. On several occasions, the car came to a complete stop while on the road, putting the occupants at grave risk. This does not bode well for Nissan Versa dependability.
Owners reported 40 occurrences of getting a new transmission as the most popular solution to this problem. Up to 14 drivers indicated they replaced the malfunctioning transmission with a remanufactured one, while 13 said they didn't know what to do. Unfortunately, two owners reported that they had to destroy the automobile due to transmission failure.
Diagnosing The 2012 Nissan Versa Transmission Problems
Nissan was aware of the Versa's transmission problems, so owners were naturally upset. In many situations, the automaker refused to fund the price of repair or replacement. To add insult to injury, Nissan waited years to fix the issue.
On its main complaint page for the 2012 Nissan Versa, Car Complaints has a particular remark. This was to inform shoppers that it has data on the model's CVT transmission failure from 2012 to 2017. It discloses that in late November of this year, a Nissan CVT class action settlement was finalized.
The settlement covers transmission repairs for up to seven years or 84,000 miles after purchase (whichever comes first). Because many Versa owners drive 20,000 miles per year, the mileage restriction may prevent them from being insured. The Nissan Versa appears to be a cost-effective mode of transportation, especially if you consider purchasing one used.
However, you should proceed with utmost caution while considering this alternative. The 2012 model year has a lot of issues, therefore you should generally avoid them. If the transmission fails, the only option is to replace it for more than $3,500. When it comes to the 2012 Versa, CarComplaints has given it an "Avoid Like the Plague" sticker. Take it seriously, and never buy one.
2012 Nissan Versa Mass Air Flow Sensor Problems
The mass air flow sensor, often known as the MAF sensor, is a component of the Nissan Versa's intake system. It measures the amount of air entering the engine. Driving your Versa with a defective MAF sensor might cause engine damage. This is a common issue and if your car has a bad MAF sensor, you must act quickly to avoid further costly repairs.
The mass air flow sensor is situated between the air filter and the throttle body in the engine's intake system. It's crucial not only for your Versa's power delivery but also for the lowest emissions.
If the MAF sensor is damaged or unclean, it will not deliver the right measured values to Versa's control unit. It is no longer possible to compute the optimal amount of fuel, resulting in either too little or too much gasoline being delivered into the combustion chambers.
This results in the engine being either "lean" or "rich." The engine warning light in the instrument cluster may illuminate, and a diagnostic tool can read out the malfunction.
2012 Nissan Versa Mass Air Flow Sensor Symptoms
There are some typical symptoms of a malfunctioning mass air flow sensor (MAF) in a Nissan Versa.
1. Idle Problems
When your Versa is idling, it may run rich or lean, or it may idle irregularly. If there isn't enough air in the air/fuel mixture, it's called a rich state. When running rich, the exhaust color is usually darker. When there is too much air in the air-fuel mixture, it is called a lean state. The color of the exhaust rarely changes.
2. Starting trouble
It might be difficult to start an engine without knowing the right amount of air entering the intake. And when it does, it usually doesn't work very well.
3. Jerking
As you drive down the road, you'll see your Versa jerk and hesitate sporadically as the engine speed changes. When this happens, it's dangerous for your motor mounts. Jerking can also be caused by defective spark plugs or coil packs.
4, Reduced Gas Mileage
Without the right air/fuel mixture, fuel mileage can deteriorate.
2012 Nissan Versa Mass Air Flow Sensor Diagnosis
When the mass airflow sensor becomes clogged, it is usually simply necessary to clean it. Some people suggest using alcohol to wipe the sensor because it's generally on hand. This is a terrible idea because it may damage the sensor.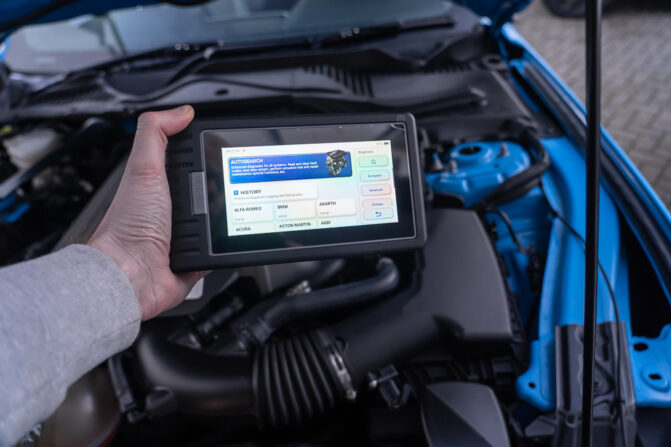 Cleaning the sensor with a mass airflow sensor cleaner would be the ideal option. It's quite inexpensive and can be found at any auto parts store. It's a lot better than having to buy a new sensor. However, replacing the sensor would be better
2012 Nissan Versa Heater Problems
When the Nissan Versa's heater stops working, it's one of the most prevalent (and inconvenient) problems. Driving without a working heater is quite uncomfortable, and it might be a sign of a variety of problems.
There are two main reasons why the heater isn't operating at the most basic level. It's likely the blower motor or some other wiring issue if it doesn't turn on at all. It has something to do with the coolant getting to the heater core. Or else, the heater core itself might have malfunctioned resulting in chilly air being blown.
2012 Nissan Versa Catalytic Converter Problems
The catalytic converter is a component of the exhaust system in your 2012 Nissan Versa. The purpose of a catalytic converter is to convert carbon monoxide produced by combustion into carbon dioxide. Neglected maintenance is a common cause of a damaged catalytic converter.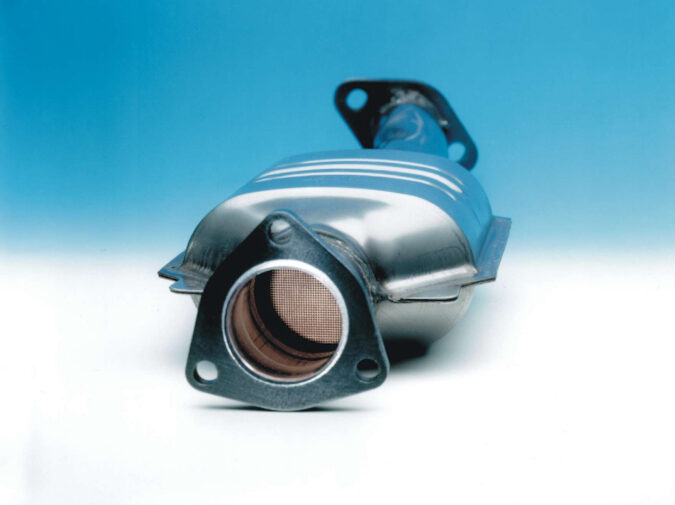 If you don't get your catalytic converter serviced, your 2012 Nissan Versa will fail an emissions test, have poor engine performance, and have a severe impact on your fuel efficiency. Your car may also run at a greater temperature, which can result in overheating difficulties. The performance of your Versa may be affected if the catalytic converter becomes blocked.
Most catalytic converters, as previously stated, will last the life of the vehicle. However, a cat may become unwell and require replacement in some instances. Almost all catalytic converter issues are caused by a problem with the engine. The following are the common causes for a catalytic converter to go bad.
Excess fuel entering the exhaust system as a result of an inaccurate air/fuel combination
Defective spark plug
Poor engine timing
Other problems is where fuel leaves the combustion chamber unburned
The following are the most common indicators of a clogged catalytic converter in a Nissan Versa:
Limited performance above a particular speed or loss of performance.
Irregular engine running
Odd exhaust gas odor
Poor fuel economy
Engine check light lights
Rattling noises
2012 Nissan Versa Catalytic Converter Replacement Cost
A three-way catalytic converter is standard on almost all gasoline-powered cars built since 1981. Because this design is more intricate than those seen in older vehicles, the cost of parts is likewise higher (just like the 2006 Honda Pilot catalytic converter).
In modern autos, expect to pay anything from $500 to $2,200 to repair a catalytic converter (bearing in mind the cost to replace catalytic converter Honda CRV). The cost of the parts alone will range from $400 to $2,000. For the anticipated one hour of labor required for replacement, expect to pay $75 to $150.
2012 Nissan Versa Airbag Problems
The 2012 Nissan Versa, like many other vehicle models, came equipped with airbags to protect its occupants from injuries in the event of a car accident. Unfortunately, after a slew of instances of them failing to deploy during an accident, these airbags were subjected to a recall.
There was also a high chance for the airbags to explode and hurt people in addition to deploying too slowly or not at all upon impact.
Airbag issues in the Nissan Versa are problematic enough on their own. However, they become more dangerous when you lose control of your sedan due to a gearbox, suspension, or steering malfunction. These issues can lead to a car accident, and if the airbags don't deploy when the vehicle collides, you could be seriously hurt.
2012 Nissan Versa Problems: Nissan Versa vs Sentra
The Nissan Sentra is a compact sedan placed a segment above the Nissan Versa. The 2012 model year of the Sentra is also a notorious car because of its reliability issues.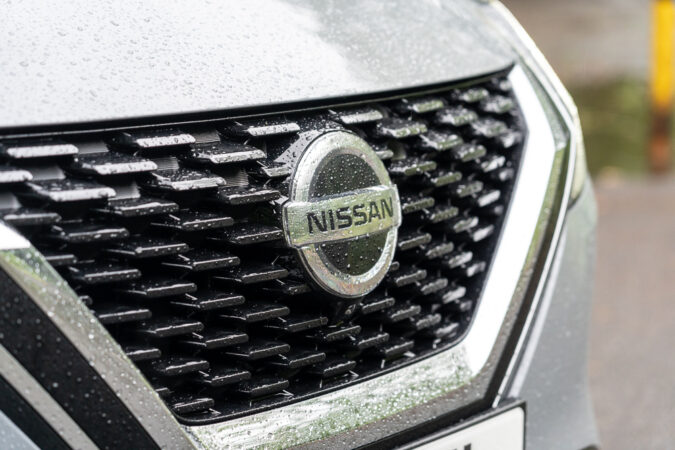 Transmission breakdowns, worn-out starter motors, and steering system issues are all severe issues with the 2012 Sentra. The most prevalent complaint in the first 80,000 miles is transmission failure. Nissan Sentras are equipped with a poor CVT, which costs roughly $3,500 to replace.
Owners report worn-out starter motors in the first 50,000 miles. When the starter breaks, the vehicle will not start, and replacing it will cost around $450.
Steering issues, such as pulling to one side, are frequently reported in the first 20,000 miles. Alignment difficulties and steering rack damage are two possible causes of the problem. The cost of aligning the car is roughly $100, and damage to the steering system might cost over $1,000.
A properly maintained 2012 Sentra has a lifespan of roughly 150,000 miles. This is half that of top competitors like the Corolla. According to Repair Pal, regular annual maintenance expenditures for this small car add up to around $480 per year.
Nissan Versa MPG
The 1.8-liter four-cylinder engine in the 2012 Nissan Versa hatchback develops 122 horsepower and 127 pound-feet of torque. The S comes standard with a six-speed manual transmission, with a four-speed automatic transmission available as an option.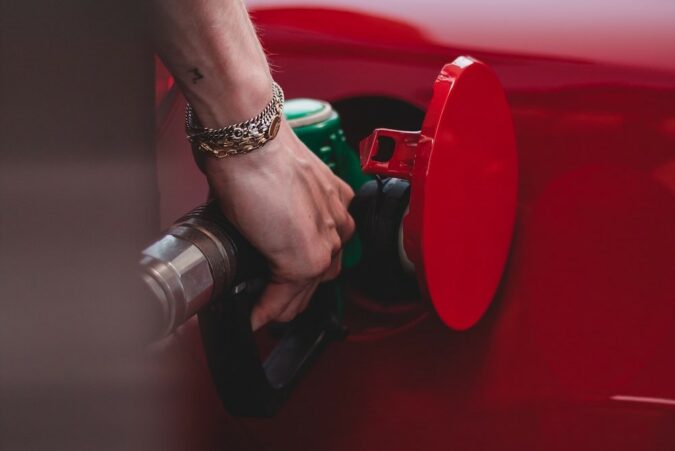 The manual gets 26 mpg city/31 mpg highway and 28 mpg combined according to the EPA, while the automatic gets 24/32/27.
2012 Nissan Versa Problems: Nissan Versa Reliability
Transmission failures, stalling engines, and getting locked in the park are all severe issues with the 2012 Versa. At roughly 70,000 miles, transmission problems are extremely common. When the transmission dies, the only option is to replace it for more than $3,500.
Another common issue that appears at nearly 40,000 miles is stalling engines. The fuel delivery system, which includes the fuel pump and injectors, is frequently the root of the problem. The pump will set you back about $1,000, and new injectors will set you back roughly $750.
In the first 50,000 miles, being caught in park is a common occurrence. The transmission linkage cable is a weak point, and it can be replaced for $400.
The 2012 Versa has gone through ten recalls, the most serious of which is for springs that have corroded. This increases the risk of an accident if they shatter. The majority of the other recalls are for airbags, which aren't a problem after they're replaced.
When properly maintained, a 2012 Versa can last roughly 150,000 miles, which is only half as long as more reliable competitors. According to RepairPal, annual maintenance expenditures are costly, adding up to around $519 per year.
When a Versa reaches 100,000 miles, owners should expect to pay $900 for the A/C compressor, $750 for the timing chain tensioner, and $165 for the transmission mount.
J.D Power Rating
The J.D. Power 100-Point Score is based on hundreds of thousands of verified car owners' independent and unbiased judgments. For quality and reliability, the 2012 Nissan Versa got a score of 77/100.
This particular score is calculated by measuring the number of problems, malfunctions, and design errors that car owners encounter. From the engine to the infotainment system, this book covers it all. A higher rating indicates fewer issues.
Nissan Versa Safety Rating
Antilock brakes (front disc, rear drum), braking assist, traction and stability control, front-seat side airbags, and side curtain airbags are all standard on the 2012 Nissan Versa. The Versa stops from 60 mph at 128 feet, which is a reasonable distance for a car in its class.
The car got four out of five stars for total crash protection in a crash test conducted by the National Highway Traffic Safety Administration, with three stars for frontal-impact protection and four stars for side-impact protection.
The 2012 Versa sedan received a top grade of "Good" for occupant protection in the frontal offset, side, and roof-strength tests from the Insurance Institute for Highway Safety. The 2012 Nissan was also selected as one of their Top Safety Picks in the segment for 2012.
2012 Nissan Versa Recalls
There are ten recalls, the most serious of which is for springs that have corroded, increasing the risk of an accident if they shatter. The majority of the other recalls are for airbags, which aren't a problem after they're replaced.
February 1, 2012 – Shifter Issue
The first recall was for 36,608 units of the 2012 Versa with automatic transmission manufactured from June 9, 2011, to January 13, 2012. The issue was the failure to comply with the requirements of federal motor vehicle safety standard no.114 – theft protection. The vehicles may be shifted out of the park position without depressing the brake pedal due to interference between the shifter rod and the shift knob.
February 14, 2012 – Airbags
Certain model year 2012 Altima and Versa vehicles were recalled by Nissan. These vehicles may have side curtain airbags with an incorrect propellant mixture for the initiator component, resulting in insufficient compressed gas output.
August 12, 2015 – Lower Trim Panel
Nissan recalled certain 2012-2015 Nissan Versa sedans manufactured from April 23, 2013, to March 11, 2015. A center console trim panel on the affected vehicles may grab the driver's shoe, delaying the transition from the accelerator to the brake pedal.
September 14, 2015 – Front Coil Springs
Nissan recalled certain Nissan Versa vehicles from model years 2007 to 2012 that were manufactured between May 8, 2006, and November 12, 2012. These vehicles had a high chance of road salt corroding the front coil springs, causing them to fracture.
January 10, 2017 – Faulty Passenger Frontal Air Bag Inflator
Certain air bag inflators were installed as part of the passenger frontal air bag modules as original or replacement equipment on these cars. These inflators may rupture in the case of a crash that necessitates the deployment of the front airbags. This happened due to propellant degradation caused by long-term exposure to absolute humidity and temperature cycling.
March 6, 2017 – Side Air Bags
Nissan recalled certain Nissan Versa vehicles from the 2012 model year. The side impact sensor connector pins are prone to deterioration. This caused the curtain and seat-mounted airbags to deploy unexpectedly if the door is slammed.
July 17, 2017 – Airbags
Certain model year 2012 Altima and Versa vehicles were recalled by Nissan. These vehicles may have side curtain airbags with an incorrect propellant mixture for the initiator component. This resulted in insufficient compressed gas output.
October 11, 2017 – Front Coil Springs
Some 2012 Versa Cars were recalled for this previously mentioned reason. These vehicles had a high chance of road salt corroding the front coil springs, causing them to fracture.
January 10, 2018 – Faulty Passenger Frontal Air Bag Inflator
Nissan once again recalled some units of the 2012 Nissan Versa. This was also for the previously mentioned passenger frontal airbag inflator explosion issue.
June 15, 2018 – Faulty Passenger Frontal Air Bag Inflator
Once again because of the possible chances of the passenger frontal airbag inflator exploding, some 2012 Nissan Versa cars were recalled by Nissan.
Facts: 2012 Nissan Versa Reliability, Performance, and Common Problems
The 2012 Nissan Versa has a lot of drivetrain failures reported, making it unreliable and not worth the money with high ownership costs.
Owners complain about the interior falling apart, electrical sensor failures, and mechanical breakdowns, making 2012 a bad year for the Versa.
The 2012 Versa has very serious problems including transmission failures, stalling engines, and getting stuck in park.
The transmission failures are extremely widespread at around 70,000 miles, and stalling engines are another common complaint at nearly 40,000 miles.
The Versa can last about 150,000 miles when properly cared for, with regular annual maintenance costs at $519 per year, according to Repair Pal.
Kelley Blue Book values range from $5,812 to $6,787, making the Versa over $2,000 cheaper than a Civic or Mazda3, but depreciation is similar to other compact cars.
There are three models of the 2012 Versa available: S, SV, and SL.
The Versa sedan comes with a very weak 1.6L 4-cylinder engine with only 109 horsepower, and the hatchback has a weak 1.8L 4-cylinder making 122 horsepower.
The Versa is an average-sized subcompact car with passenger room and cargo space that are spacious for its class.
The Toyota Corolla is a more reliable and longer-lasting competitor with better ownership costs and reliability ratings, making it a better option than the Versa.
FAQs Related To The 2012 Nissan Versa Problems
Here are some popular FAQs:
Is Nissan Versa A Good Car
Yes, the Nissan Versa is an excellent vehicle. It boasts a capable but boring engine and competent handling. The Versa has a pleasant ride and gets good gas mileage. However, there are some model years of the Versa that are plagued with issues.
How Much Is A Nissan Versa
The starting MSRP for the Nissan Versa is $15,080. That isn't the cheapest starting price in the class, but it's close.
How Long Do Nissans Last
The majority of Nissan drivers report that their vehicles have a lifespan of roughly 250,000 miles. This figure might naturally be pushed higher or lower depending on maintenance habits and driving history. Your Nissan might easily live well beyond 300,000 miles if you take good care of it.
How Long Do Nissan Versas Last
The Versa should last roughly 13 years if you drive up to 15,000 miles every year. To reach this mileage, you will need to be careful with maintenance and utilise it fairly.
Are Nissan Versas Reliable
All major dependability assessments have given the Nissan Versa a fair rating. It receives a 3.3 out of 5.0 rating from RepairPal, placing it 9th out of 32 subcompact cars.
Is There A Recall On Nissan CVT Transmission
A few recalls appear to have been issued for CVT difficulties. Especially in specific model years of the Altima, Rogue, and NV200 vehicles. However, none of these recalls appear to be related to a cooling system issue.
Why Are Nissan Versa So Cheap
Nissan Versas are inexpensive because they are small, basic cars with little fun-to-drive elements. The engine isn't powerful enough to accomplish much more than a grocery run, but they're designed to be cheap, so certain compromises like this are to be expected.
How Many Miles Can A Nissan Versa Last
The 2012 Versa only lasts about 150,000 miles, and there have been numerous reports of drivetrain failures. With significant ownership costs, this car is not worth the money spent on it.