Prius years to avoid is what this article will enlighten you about so that you can make an informed decision.
Most countries will soon ban the use of gas and diesel cars, and it appears the future of automobiles is hybrid and electric vehicles. Electric vehicles and Plug-in Hybrid Vehicles (PHEV) are fast becoming popular in the market because of their eco-friendly characteristics. The Prius hybrid uses less than half the fuel, reducing greenhouse emissions by up to 80%.
A hybrid car combines two or more different types of power. They are fuel-efficient and allow people to use less gas. It uses at least one electric motor with a gas engine to move the car. If you make frequent short trips, a hybrid might be the best choice for you.
A mild hybrid primarily runs on gas. A plug-in hybrid uses stored electricity to provide motion and power to the vehicle and can switch to gas as the power runs out.
Furthermore, one of the major influencers of car buying decisions is gas prices, and as the price of fuel fluctuates and hikes, you should consider switching to a fuel-economic vehicle like the Prius. However, when opting to get a Prius, take note of the Prius years to avoid.
Toyota Cars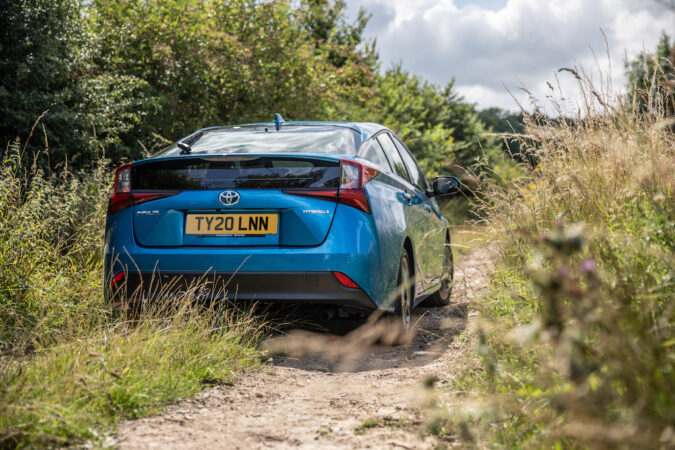 The Toyota Motor Corporation is Japan's best-selling automotive manufacturing company. The company is well known for its incredible SUVs, dependable sedans, and, more recently, its dependable and alternative fuel vehicles, hybrids (the Prius), and EVs.
The Prius is a hybrid. It is a landmark compact car known for popularizing the trend of hybrid electric vehicles. It is the first commercially available hybrid car.
Since 2000, Toyota has built an impressive lineup of Prius vehicles, including the subcompact Prius C and the Prius V. Nevertheless, there are some Toyota Prius years to avoid that have some malfunctions and faults in them.
The Prius Hybrid
Prius Hybrids are powerful compact cars. Since its first production in 1997, the Prius has distinguished itself as the most popular hybrid made by Toyota.
Choosing a Prius is an excellent decision. However, it is essential to be well informed about several brands and models before you buy your Prius. Also, make adequate inquiries about the Prius years to avoid to ensure you get the best for optimum performance.
The Toyota Prius is a car built by Toyota with a hybrid drivetrain, an internal combustion engine, and an electric motor. It was initially manufactured as a four-door sedan but has evolved as a five-door hatchback since 2003. Toyota has an existing market for its Prius in over 90 countries, with Japan and the United States as its largest markets.
The Toyota Prius Prime (2017-2022)
This is a plug-in hybrid that debuted with the 2016 model. It is more fuel efficient than other hybrids. It has the advantage of going 25 miles (when fully charged) on electric power alone for short commutes because it has a larger onboard battery. Prius Prime's LED lighting helps you stand out in grand style.
The 2021 Toyota Prius Prime received a 5-star Overall Safety Rating. Aside from this, the Toyota Prius is all-wheel drive, with more cargo space, a high-quality and attractive interior, and a lower price range.
Prius Limited Edition
The Toyota Prius Limited comes with an 11.6-inch touch screen, a head-up display, navigation, a 10-speaker JBL stereo, and adaptive headlights, although it does not feature Android Auto.
Prius V
The Toyota Prius V (for Versatile) is another expansion of the Prius family that Toyota unveiled in 2011. It is a compact MPV with a standard full hybrid drivetrain. The Prius V is a 5-door wagon with two wheels, and it still retains the standard features of the regular Prius, with four driving modes: Normal, Power, Eco, and EV.
Prius C
The Toyota Prius C (for City), also known as the Toyota Aqua, is a full hybrid gasoline-electric subcompact hatchback and a third member of the Prius family that combines the features of a Yaris-sized car with a hybrid powertrain. Although they discontinued production after the 2019 model, as of January 2017, the Prius C is the second most sold hybrid by Toyota after the regular Prius. It features Toyota's Safety Sense driver-assistive technology.
What Makes Toyota Hybrid Prius Car Better
Toyota makes two of the best hybrids today – the Camry Hybrid and Prius. These iconic cars stand out for their value, comfort, cost, fuel economy, and safety.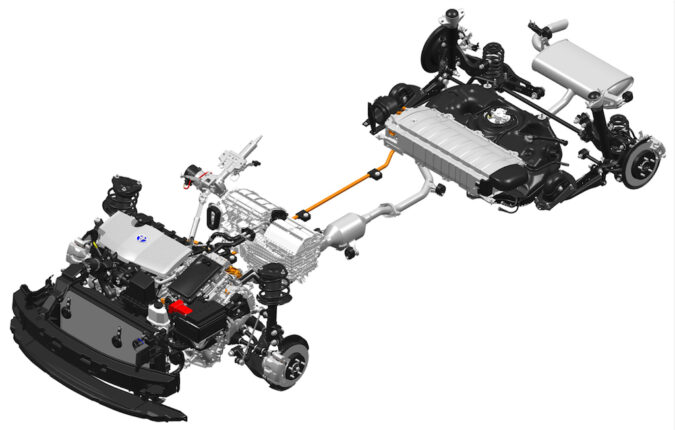 Prius Years To Avoid, Why They're Good #1: Comfort
It is roomy, with plenty of space to fit people, comfortable seating, and a long list of features. For a small car, it comfortably seats five people. The inside is spacious enough, with plenty of headroom for taller drivers. The Toyota Prius boasts a huge cargo hold.
Prius Years To Avoid, Why They're Good #2: Cost
The Toyota Prius is a luxury vehicle that ranks not only in performance but also has endless features for an interesting ride for its users. If you are thinking of how to save money, you should go for the Toyota brand. The cost of owning and maintaining a new Toyota Hybrid car is reasonable and affordable, as opposed to what most people believe.
If you purchase a used Toyota Prius, you can still save quite a lot of money compared to buying a new one.
Prius Years To Avoid, Why They're Good #3: Value
You should buy a Toyota Prius if you want an affordable car with good value. Toyota Prius holds its value well and rates way above average in terms of depreciation.
The various series of Toyota Prius record high second-hand values with few complaints from their owners.
Prius Years To Avoid, Why They're Good #4: Good Exteriors And Interiors
The design team took the time to create the interior and exterior features to fit your lifestyle. The outward visibility provides a big windshield and windows that make it easy for passengers and drivers of all sizes to get in and out. Toyota cars have a neat and spacious interior.
As an economy car, its cabin is made of hard materials, and the surfaces are made of plastic designed to be affordable and last.
Prius Years To Avoid, Why They're Good #5: Fuel Economy
This is one of the main reasons people own a Toyota Prius. The car has top-notch gas mileage and makes 121 horsepower from its hybrid powertrain.
Prius Years To Avoid, Why They're Good #6: Eco-Friendly
The Prius has not only made mobility easier for the users but has contributed immensely to making our planet a safer space for living creatures through its attempt to ensure zero emissions.
Prius Years To Avoid, Why They're Good #7: Technology And Trim Level
The Toyota Prius pioneered hybrid technology. The Prius will meet your tech needs, especially regarding smartphone connectivity. There are four trim levels: L Eco, LE, XLE, and Limited.
Prius Years To Avoid, Why They're Good #8: All-Wheel Drives
Toyota Prius uses a hybrid system. That means you can drive a Toyota Prius's wheels using electric motors and gas engines. All-wheel drive is available in the LE and XLE with the addition of a rear electric motor. The best part of driving a Prius is that the steering is light and it feels easy to use the brakes.
Prius Years To Avoid, Why They're Good #9: Safety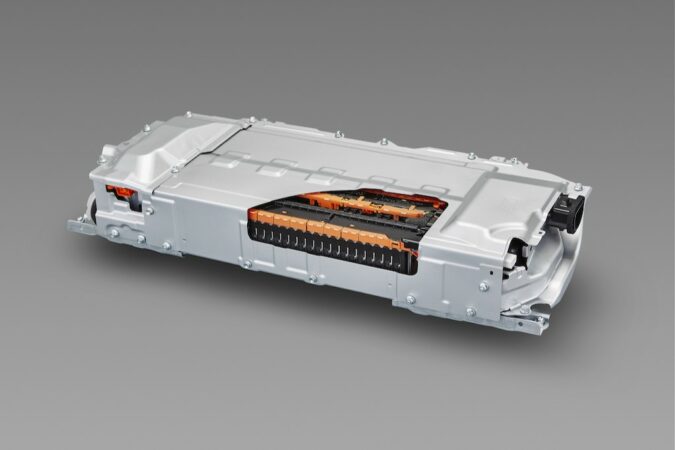 Driver assistance aids are another area where the Toyota Prius excels. The aid includes adaptive cruise control to keep a distance between the Prius and the vehicle in front. You will also find a forward collision warning with emergency braking to issue an alert when an accident occurs.
A lane departure warning indicates when the Prius may be drifting out of its lane. Other safety features include automatic high-beam headlights, automatic parking assist, rain-sensing windshield wipers, and so on.
It is rather impressive; it received five stars from NHTSA for overall safety, for the side crash test, and four-star for the rollover and frontal crash tests.
Prius Years To Avoid, Why They're Good #10: Quality And Reliability
Toyota has the longest-lasting vehicle among automotive manufacturers. Since there are Prius years to avoid, many other models have strong Prius reliability. If you are looking for a solid car that you can own for many years, you should take the Toyota Prius seriously.
Toyota has been in the production of Prius for several decades, and the question has been whether it is worth it or reliable. Many even doubted if the Toyota Prius hybrid technology would ever survive being the first of its kind.
2021 marked a landmark for the Prius Hybrid model as Toyota celebrated 20 years of producing the Prius Hybrid. They make the Toyota Prius with quality materials; they can last for a long time if properly maintained.
It is noteworthy that the Toyota Prius is reputable and reliable as a new or used car. The Toyota Prius dominates the list of best-used hybrid cars.
Prius Generations
Understanding the differences in Prius generations will help you know the Prius years to avoid. Take a look.
1st Gen Prius
In the first generation, Toyota produced the first hybrid Prius for the mass market. It was initially produced as a smaller Toyota hybrid car that was only available in Japan. A few years later, the Prius made its way to the global market, still maintaining the silhouette of the original design. Toyota Prius produced in the first generation do not consume much fuel.
2nd Gen Prius
The second generation came on board with its retail price in the US of $19,995. It covered more distance at a faster speed and was more satisfactory in terms of speed compared to the first generation Toyota Prius. The second-generation Toyota Prius is also eco-friendlier than the previous model.
3rd Gen Prius
The cars are better in size and speed, depending on your choice of the model year. The Third Generation Toyota Prius (201-date) has better fuel economy. However, it's among the models of Prius years to avoid.
4th Gen Prius
Of course, the car in this Prius generation was designed and manufactured with the millennial in mind and its sporty and techy feel. It offers an engaging driving experience for the user.
Prius Models Differences
2000 Model
This is one of the Prius years to avoid; first generations of Toyota Prius. Although not considered pleasing to the eyes, this model ranks as one of the most reliable among the Toyota Prius series. Only four complaints were recorded for this model.
2003 Model
This model is the last of the 2nd generation of Prius reliability and durability. The Toyota Prius is exclusively sold as a five-door hatchback model, with additional features including a firm steering wheel, foldable seats, and super-saving fuel economy.
2016 Model
The 2016 model was fully designed with more cargo space, a new suspension and powertrain with fewer issues, higher quality interior accessories, and improved fuel economy (54/50 mpg from 50/46 mpg). They introduced an 11.6-inch touch screen in the 2018 model.
2019 Model
This model stands out among other hybrids on the market, with all-wheel drive and an awesome sporty feel. Its starting price is $29,844. It has a lot of cargo space, plenty of driver's aid for safety, and stellar mpg ratings, but it is not as exciting as other hybrids, and there is almost no steering feel.
It struggles to accelerate at a higher speed. Toyota refreshed the interior and exterior features of the Prius in 2019, and all-wheel drive became available; trims were renamed.
2020 Model
The Toyota Hybrid Prius Model comes in six trim levels and highlights: an outstanding EPA-estimated 58 highway/53 city mpg, Apple CarPlay, a 7-inch touch screen, and Amazon Alexa integration. It starts at $24,325 MSRP and comes with an automatic emergency braking as standard.
2021 Model
Toyota added road sign recognition, Android Auto, and pedestrian detection to the standard features list for this model. Its MSRP ranges from $24,525-$32,650. It is an all-wheel drive with an 11.6-inch touchscreen, and Android Auto joins Apple CarPlay in most trim levels.
2022 Model
Toyota introduced the new Nightshade special edition along with the 2022 Toyota Prius. It comes in four trims: L Eco, LE, Limited, and XLE, and contains a 1.8- liter four-cylinder engine, a continuously variable automatic transmission (CVT), an electric motor, and front-wheel drive. Another notable feature of the 2022 model is its five-seat hatchback.
You can have it all with the 2022 Prius, with its style, technology, and capability features that leave you inspired. The 2022 Toyota Hybrid Prius has a starting price of $24,525. Compared to other hybrid vehicles, the 2022 Prius has better fuel economy. Its trim is the most fuel-efficient.
Other 2022 mpg trims include the Prius L Eco with 58 mpg/ 53 mpg, Toyota Prius LE with 54 mpg city/ 50 mpg highway, Prius LE AWD-e with 54 mpg city/ 47 mpg highway, Prius XLE with 54 mpg city/ 50 mpg highway, Toyota Prius Limited with 54 mpg city/ 50 mpg highway.
The Toyota Prius L Eco features cloth upholstery, proximity keyless entry, a Wi-Fi hotspot, a six-speaker stereo, satellite radio, and three USB ports.
The Toyota Prius XLE has a starting price of $28,745. It includes an eight-way power adjustable driver's seat, a heated steering wheel, wireless device charging, an auto-dimming rearview mirror, and a universal garage door opener (to learn more, check out our guide on the garage door spring replacement cost).
Toyota Prius Years To Avoid
There are some Toyota Prius years to avoid because of associated malfunctions and faults. For example, some of the 2nd generation. Toyota Prius years to avoid range from 2005 to 2009. Also, avoid most of the 3rd generation as much as possible; they're 2010, 2011, 2012, 2013, 2014, 2015, and 2016.
Toyota Prius 2005 to 2009 models had some record of complaints by users. For example, there were complaints of headlight breakdown, high consumption of fuel and oil, and brake malfunctioning. These models recorded the highest level of user complaints, with the 2008 model recording a high total of 254 complaints. Note that these issues can pose a great risk while driving.
Furthermore, among the 3rd generation Prius, the 2010 model recorded more complaints than others. About 275 people complained about this model; it isn't very reliable. 2011 also had a significant number of user complaints, the same as the 2005 to 2009 models.
Nevertheless, from 2012 to 2016, Toyota Prius' problems were much less than in other years. The major complaints were hard starting and cracks in the windshields, which spread around the windshield over time. Also, the 2012 and 2016 models had issues recorded within short mileage.
How To Choose The Right Prius
With several versions and models of the popular Toyota Hybrid Prius, deciding which model to purchase may not be easy for you. Also, considering the Prius years to avoid, below is a guide you should follow if you plan on buying a new Prius soon:
Prius Years To Avoid, Tips #1: Determine The Prius That Meets Your Needs
What are your requirements? Your taste in technology determines your needs and what to expect from your preferred Prius. Bear that in mind when planning for your next car. Select the Prius with the technological features you want.
Prius Years To Avoid, Tips #2: Consider The Battery
You must check the battery's capacity and how many miles it can cover. Above all, don't go for looks only: go for performance and value.
Toyota Prius Problems
Toyota Prius is associated with some problems that you can resolve. Below are some of those problems.
Prius Years To Avoid, Problems #1: Exterior And Interior Issues
The beauty of Toyota is subjective to the owners. People have named the Toyota Prius "ugly," but you cannot help but love it because it excels as a hybrid and fuel-efficient vehicle.
Older Prius models can have a few problems, such as wiring in the headlights or windscreen issues. Some complaints about the headlights are that they go off without warning. That is not a severe problem and can be solved easily. Owners of Toyota Prius models might have to switch the bulbs or the entire lighting module.
When your headlight refuses to start, it is because they are not receiving the required amount of voltage or power supply.
Prius Years To Avoid, Problems #2: Engine Problem
Excessive oil consumption appears to be the general problem facing most Toyota Prius owners. This problem is mostly attributed to the 2010 Toyota Prius model and is linked to bad piston rings and a faulty valve cover gasket. You can easily change those to stop the problem.
Prius Years To Avoid, Problems #3: Speed Control Issues And Sluggish Acceleration
This is mostly because the designers prioritize fuel efficiency above acceleration. Slow driving is a necessary factor that complements good gas mileage.
Tips And Tricks For Maintaining Your Toyota Prius
Prius Years To Avoid, Maintenance #1: Proper Use Of The Car Accessories
For the battery, ensure you keep the cooling system in check and fix the cabin filter whenever you feel it is not working properly.
Prius Years To Avoid, Maintenance #2: Proper And Periodic Tests And Maintenance
You should take your Prius for a regular and comprehensive diagnostic test with a professional mechanic. One way you can know what is wrong with your car is to get it diagnosed by a professional technician.
Toyota recommends that maintenance work be done every 5,000 miles or six months. Inspect the oil and filter, front and rear brake components, tires, engine belts and hoses, exhaust system, coolant condition and components, and exterior lights.
Prius Years To Avoid, Maintenance #3: Replace Your Toyota Prius Battery At A Regular Interval
You should replace your Toyota Prius battery every 8-10 years or 100,000-150,000 miles. When you notice the fuel economy is worsening or the battery is losing energy much earlier, these are major indicators that you should replace the battery. Do not replace it too early nor drag it too long. It will cost about $1,000 to $1,200 to replace a Toyota Prius battery.
Toyota Prius: Facts on Safe and Unsafe Year Models to Buy Used
The Toyota Prius is a popular and reliable full hybrid electric car that has been in production for over 20 years.
The 2007, 2008, and 2010 Toyota Prius models have the highest number of reported complaints due to headlights malfunctioning, burning out, or not working at all and excessive oil consumption.
Toyota Prius year models 2005, 2006, 2009, 2011, 2012, and 2016 have similar problems to the ones mentioned earlier, but they occur less frequently.
Year models to avoid are 2005, 2006, 2007, 2008, 2009, 2010, 2011, 2012, and 2016.
The 2000, 2001, 2002, and 2003 Toyota Prius models have almost no complaints and are very reliable, even with minor complaints that occur after 100,000 miles on average.
Models from 2017 to 2020 have few reported problems and are also recommended due to their rarity and low severity of issues.
The 2004 Prius has some complaints, but they are relatively minor and occur late in the car's life.
The 2013, 2014, and 2015 models have similar complaints to the 2004 models but are more problematic and can occur under 20,000 miles and cost $1,500-$3,000 to repair.
The Prius is prone to some common problems, including windshield cracking, rapid oil consumption, faulty multi-function displays, and engine-related problems.
Despite its above-average reliability, the Prius has a reliability rating of 4.0 out of 5.0, and RepairPal ranks it 10th out of 24 midsize cars.
Last Words On Prius Years To Avoid
The Toyota Prius model is strongly built to satisfy all your driving needs. But, you need to inquire about the Prius years to avoid so that you get the most value for your money. However, we have extensively discussed the Prius years to avoid so that you can make an informed decision.
FAQs About Prius Years To Avoid
Here are some popular FAQs:
Who Makes Prius
The Prius is a compact car with an all-wheel drive built and manufactured by Toyota as a hybrid drivetrain, a combination of an internal combustion engine and an electric motor. Prius has lasted for more than two decades. Toyota started to work on building a low-emission car for a cleaner and safer environment. Toyota introduced the first Prius in 2000 to solve your fuel consumption problem.
How Many Miles Can A Prius Last
Following the maintenance guide, our Toyota Prius can cover 200,000 to 250,000 miles. The Prius is renowned as a reliable car that can serve you for more than two decades. This car's durability is rather impressive and cannot be matched by any other car.
What Prius Years To Avoid
Generally, Prius cars are reliable, but there are some Prius years to avoid. Talking about the identified problems, the cars with peculiar issues are mostly 2007, 2008, and 2010 Toyota Prius. They are the least reliable because of multiple problems like engine malfunctioning, headlight malfunctioning, and overconsumption of oil.
How Many Miles Per Gallon Does A Prius Get
You may ask how far you can travel with a Toyota Prius before you stop and refuel. When using gas, the Prius can get 58 miles per gallon on the highway. You can check the models' unique fuel tanks and gas consumption. The 2021 Toyota Prius has a total fuel tank capacity of 11.3 gallons, and you don't need to stop over too often. Be assured that the Toyota Prius remains your best option for a fuel-efficient hybrid car.
How Long Does Prius Battery Last
There are two battery packs: the high voltage (HV) battery pack and a 12-volt battery known as the low voltage (LV) battery. They are usually charged between 40 and 60 percent of their maximum capacity to prolong the battery's life. Each power pack uses 10–15 kg of lanthanum. The warranty for the hybrid battery has been expanded from the 2020 model forward and now covers 10 years from the date of first use or 150,000 miles. Toyota designed the Prius battery to last almost through its lifetime.
Is A Prius A Hatchback
The Toyota Hybrid Prius is a hatchback that offers more cargo space than other hybrid cars. A hatchback is a car with a hatch or cargo-access door in the back, often with more boot space. From 2003 to date, the Toyota Prius has been configured as a five-door hatchback, with a fold-down second-row seat that prioritizes passengers or cargo volume.
Are All Prius Hybrid
Toyota Prius is a parallel hybrid vehicle that provides an eco-friendly option for you when choosing a vehicle. Hybrids like the Prius also save you a lot of money at the fuel station. The Prius Prime is a plug-in-hybrid, allowing you to charge it daily for an extra range in EV mode. Toyota designed the Prius so that the gasoline engine and electric motor are separate from one another, unlike some other types of hybrids. Because the Toyota Prius can sense how much power you need, it can effortlessly switch back and forth between both modes.