Here's an interesting question with a seemingly simple answer… Are Jeeps good cars? At first glance, you'd say, Yes, they are pretty good cars, indeed! Jeep is an iconic and popular brand with significant cachet among the car-buying public. It's not without merit, of course. Today, their line-up consists of practical, rugged, capable, and robust do-it-all cars. Although, that's not the intent of the question.
When we're asking "are Jeeps good cars", what we actually meant was; are Jeeps reliable and would they be a nightmare to own? Should they be running fine, straight off the lot, Jeeps are among some of the best SUVs, crossovers, and 4x4s that you can buy. But own one for just a few years, and we've read horror stories about the (seemingly) poor reliability and build quality of modern-day Jeeps.
From death wobbles to gas tanks bursting into flames, and bad welding jobs to poor engines, among many other issues. With that being said, are these experiences exaggerated, or are they something a potential owner needs to be concerned about? Well, we're going to break that down for you, as well as explore the most reliable Jeeps that you can trust. And, the most unreliable Jeeps to avoid.
Jeep Reliability
First off, let's begin by discussing its general reliability, which may help to answer our question about are Jeeps good cars. From the get-go, it's not a good start, as Jeep ranks below average (across their entire range) when it comes to reliability. According to surveys done by RepairPal, Jeeps are just over the passing grade for their dependability. Although, they cost above average to repair and maintain.
Meanwhile, Consumer Reports gave Jeep a scathing remark concerning their reliability. CR gave their lowest marks for reliability on the 2021 Jeep Wrangler. Even in 2022, its predicted reliability is a solid 2 out of 5 – which makes it less reliable than most other vehicles in its class. Prior models (2020, 2019, and earlier) usually score around medium, which is at least better than nothing for Jeep, I guess.
To be fair, Jeeps are still pretty great cars in most other regards, and owners love them, despite their unpredictable dependability. In other words, no matter what the takeaway might be from our guide here, it's likely that you'll still walk out and get a Jeep, anyway. After all, there's not really that much on the car market that's equivalent. Especially, if you're an avid off-roader or need a practical runabout.
Most of the issues stem from Jeep's engines, transmissions, and electronics, though the steering and suspension pose problems of their own, too. There are even concerns with the build quality, such as spotty welding and wrinkly leather upholstery. Now that we're up to speed with a general overview of Jeep's rather appalling reputation for reliability, let's dive even deeper into each Jeep model.
Jeep Grand Cherokee Reliability
Let's look at are Jeeps good cars by starting from the top, its flagship model. Though you're paying a lot of money to get into a Grand Cherokee, you wouldn't have thought that it's the least reliable Jeep, did you? Most databases that we've referenced conclude that it's the worst possible Jeep that you're able to buy… Unless, you don't mind stuff breaking more often, and visiting the workshop regularly.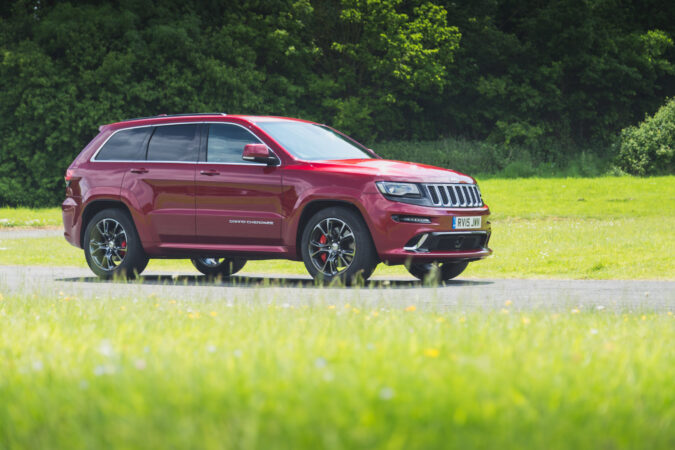 Here are some of the most talked-about Jeep Grand Cherokee problems and complaints over the years…
Certain EcoDiesel engines have been caught using an emissions cheating software. At times, it would emit 10x more nitrogen oxide than the allowed, legal limit.
uConnect infotainment systems were vulnerable to getting hacked. This meant that a hacker could've easily taken control of your car, such as manipulating the steering, brakes, engine, and more.
Wrinkles and deformation in the leather dashboard and upholstery. Even at low mileage, you could notice bubbling, peeling, melting, and warping of the leather trim.
TIPM failure, which essentially corrupts and glitches out all your car's electrics. This means not being able to control the power windows, airbags deploying randomly, engine stalling, and worse.
Death wobble, which impacts other Jeep models, as well. Either caused by a bad alignment, bad ball joints, unbalanced tires, or a faulty stabilizer bar, your car would oscillate violently while driving.
Bad gear shifter design, which makes it easy to confuse yourself on whether you're in Park or not. It's led to many instances of rollaway accidents and has even caused deaths.
Gas tank positioning in the rear-end of the car is left too exposed. Plus, it's cheaply made, too. Hence, a simple rear-end collision is enough to puncture the gas tank and burst into flames.
Jeep Wrangler Reliability
No doubt their most well-known model, the Jeep Wrangler is highly celebrated and loved worldwide. It could trek mountains just as well as it manages the day-to-day school run. Albeit, it's very spartan and more barebones than you'd probably like to daily drive. But, could it elevate the concerns of are Jeeps good cars? No, not really, as the Wrangler is privy to suffering from some problems, too.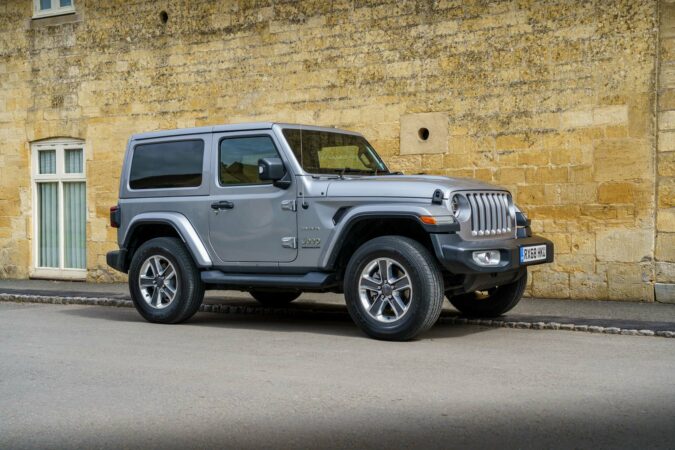 Here are some of the most talked-about Jeep Wrangler problems and complaints over the years…
The electronic sway bar can short out if exposed to a bit of water. Consequently, it would disconnect the sway bars (aka stabilizer or anti-roll bars) by force, which could lead to a loss of control.
Failure of the airbag crash sensors, which are easily overloaded if too much voltage is applied. Should that occur, it could completely disable your airbags and seatbelt pretensioners.
Bad welding jobs, which lead to excessive splatters, porous sections, and too much slag. You'll find these poor welds mostly around the steering shaft and track bar brackets.
Glitchy TIPM module, which otherwise manages all your car's electrics. No TIPM can lead to troubles like doors randomly locking or unlocking, not being able to start, or the fuel pumps not turning on.
Death wobble, which could be caused by a bad wheel alignment, unbalanced tires, worn ball joints, or a loose steering stabilizer bar. These would lead to violent shakes and wobbles as you drive.
Power window regulator that's prone to breaking, which renders the power windows unusable. It'll also sometimes result in your windows falling into the door frame.
Fuel system that doesn't respond well to gas station nozzle shut-off mechanisms. Therefore, it's easy to overfill the gas tank by accident and find fuel gush out and spill onto the ground.
Jeep Cherokee Reliability
It's fair to say that the Cherokee is responsible for creating the modern SUV category as we'd know it today. After all these years, the Cherokee remains to be the quintessential, all-around great SUV. It's very practical, easy-going to drive, handles brilliantly, and could go off-the-road better than most of its SUV peers. However, it also very nearly ties the Grand Cherokee for its subpar dependability.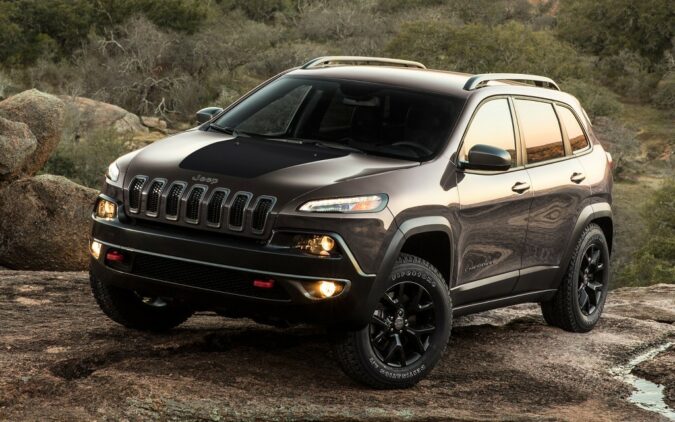 Here are some of the most talked-about Jeep Cherokee problems and complaints over the years…
Excessive oil consumption on the 2.4-liter Tigershark engines, due to badly-designed oil control rings. As such, oil leaks into the combustion chamber and burns off. Most don't realize this until it's far too late, which can cause stalling.
Also concerning the Tigershark engines, it's been found to emit too much tailpipe emissions. This case is still ongoing (as of writing), so there's no telling yet if there's going to be a recall anytime soon.
Hacking the uConnect infotainment system is shockingly easy to do. This would allow remote hackers to effectively track your location through GPS. Or, manipulate the vehicle itself by taking full control.
The unprompted and sudden deployment of the active head restraints, even while simply driving along. This is due to the use of a cheap plastic bracket that easily breaks off. If the head restraints deploy, it would smack you at the back of the head.
New 9-speed automatic transmission shifts gears very roughly. It would lurch and jerk along through the gears (especially in 1st, 2nd, and 3rd gears). Worse, it might suddenly stall or shift into Neutral as you're driving along.
Death wobble (once again), which is attributed either to a bad alignment, unbalanced tires, worn-out ball joints, or a loose stabilizer bar. You could easily lose control, as your car shakes violently.
Jeep Renegade Reliability
To make sure that we cover all grounds to answer "are Jeeps good cars", let's now look at the tiniest Jeep that you can buy, the Renegade. It's also among the newest Jeeps to join the family, and for the most part, it's a great mini-crossover. Though adorable from the outside, it's immensely capable off the beaten path. Alas, a cutesy appearance can't fix some of the lingering problems that it suffers.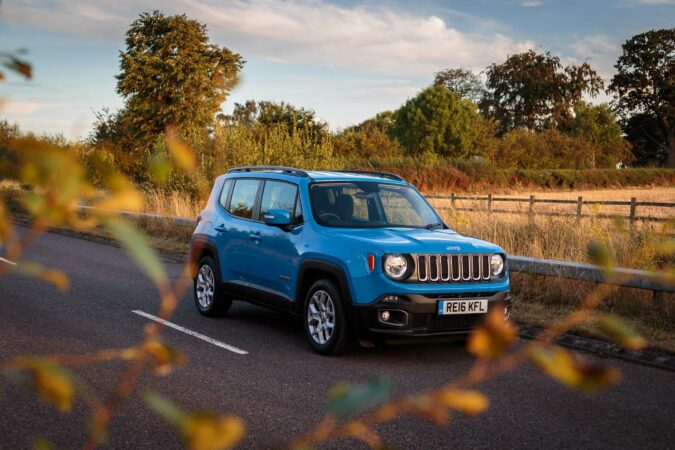 Here are some of the most talked-about Jeep Renegade problems and complaints over the years…
Overly high oil consumption on the 2.4-liter Tigershark engines. On some occasions, it's been known to consume upwards of an entire quart of oil every 1,000 miles. The underlying issue here is the bad design for its oil control rings. Thus, allowing oil to leak into and burn off in its combustion chamber. Worse, the "Low Oil" warning light doesn't often come on in time, causing your engine to stall.
Emissions for the Tigershark engines (which were fitted onto other Jeeps, too) have been found to be excessive. However, this is an ongoing issue (as of writing this), and we don't yet know how high the actual emissions really are. If found to be guilty, Jeep might be forced to issue a mass recall. As such, any fixes will be (at least, it should be) issued to owners for free. Be sure to stay tuned to this.
All-new ZF 9-speed transmission doesn't perform very well, usually shifting through the gears shakily and roughly. It has trouble changing gears at times, especially in 1st, 2nd, and 3rd gears. Moreover, we also know that it can suddenly shift into Neutral while you're driving, or stall outright. The cause is attributed to crimping problems with the wiring harness, affecting data flow to the sensors.
Jeep Compass Reliability
Let's now take a step back and move up a size, as the Compass is right around the sweet spot of the Jeep range. So, could they prop up the scores and let us know are Jeeps good cars? Well, it's quite a handsome machine, offers a lot for the money, and goes off-road like few else in its class. Better yet, all that reliability data seems to suggest that the Compass is the most dependable Jeep thus far.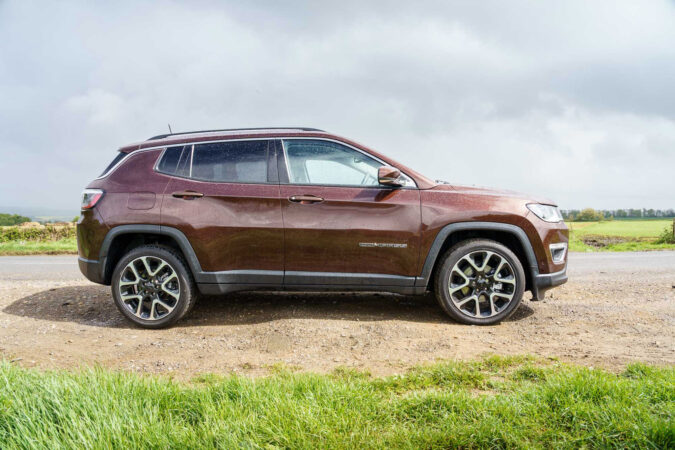 Here are some of the most talked-about Jeep Compass problems and complaints over the years…
Too much oil consumption with the 2.4-liter Tigershark engines, due to a flawed design with the oil control rings. As oil seeps into the combustion chamber, it'll gradually burn off. Nevertheless, an oil warning light typically fails to show up, causing your oil levels to drop dangerously low.
Excessive emissions with the Tigershark engines, where there's an ongoing investigation (at the time of writing this). If found to be guilty, Jeep is likely to be forced to issue a mass recall.
Airbag crash sensors are easily overloaded by too much current or voltage. Once it's shorted out and shut down, you'll be left completely without any airbags or seatbelt pretensioners. It's already been responsible (allegedly) for at least 8 deaths.
Heavy water leakage through the interior dome lights, dashboard, and sunroof. If it leaks into all the wrong areas, it may short out your electrics, further exacerbating any repairs.
Glitchy and faulty TIPMs, which deprive your Jeeps electrics of any control whatsoever. You can face problems such as the fuel pump not engaging, airbags not deploying, engine stalling while driving, doors locking or unlocking randomly, power windows not winding, starter motor not cranking, or the horn going off suddenly.
Are Jeeps Good Cars
It won't be a thorough look at are Jeeps good cars without at least addressing the other aspects of a Jeep ownership experience. Reliable or not, let's put that aside for now… Are they safe, good on gas, good value, and more are crucial considerations to make if you're thinking of getting a Jeep. So, let's take a closer look at some of these criteria…
Safety – Today's Jeeps are equipped with a plethora of active safety tech and are generally built like tanks. Thus, they're very safe cars, with recent models like the Grand Cherokee, Compass, Cherokee, and Renegade scoring well in their safety tests. However, the Wrangler didn't pass as amazingly.
Running Costs – RepairPal's 2022 surveys found that Jeeps cost an average of $634 to maintain every year. This is slightly above average compared to rivaling brands, and they can be rather costly if you don't service them regularly. So, it's a good idea to stay on top of its maintenance requirements.
Fuel Economy – Jeeps average around 22mpg for their combined mileage, with the poorest performing model being the boxy Jeep Gladiator and the large Grand Cherokee. While not great, this is on par when taking into account other manufacturers. Jeep is also delving into hybrid powertrains, too.
Value – Many pundits will agree that Jeeps are comparatively more expensive than equivalent models from their rivals. However, they offer impressive off-road capabilities and great performance overall, which is pretty difficult to match. You'd be hard-pressed to find a suitable rival for its price point.
Driving Experience – Jeeps are well-refined vehicles, and are very enjoyable to drive, especially when you're off-roading. Although models like the Wrangler might not be as comfortable as you'd want them to be, the performance and versatility both on- and off-road is something that few brands offer.
Best Jeep Models
Thus far, we can summarise the matter of are Jeeps good cars with… Yes, they're great cars in most aspects, though they're not the most reliable. If you're looking for a contemporary SUV that'll go off-road and could behave well on tarmac, the market doesn't offer as many alternatives. Especially, if you consider the easy-going nature of a Jeep, and its approachability (price-wise, anyway).
With all this in mind, is there objectively a better Jeep than the rest? I dare say yes, and these Jeeps here have stood above the rest…
Compass – It's small, cute, yet abundantly practical. Just because you want a Jeep, doesn't mean you have to get something large and burly. If anything, the Compass proves that being small has a lot of benefits. The compact form factor means that it's easy to drive, and is pretty great with fuel. Yet, it's still a Jeep at heart, so it'll handle off-road trekking without breaking a sweat.
Wrangler – No matter how badly folks might diss the Wrangler's reliability, you can't not include the Wrangler in this list. It's the quintessential Jeep, although you may have to be a very particular type of person to desire one. The Wrangler isn't the best on-road car, but few others could beat it on an off-road adventure. Plus, the world is your oyster when it comes to modifications.
Grand Cherokee – Technically, the Grand Cherokee is the one Jeep that's most likely to break down. Yet, this alone won't easily bring down the rest of the Grand Cherokee's stellar attributes. Whether you're on tarmac or on a dirt path, the Grand Cherokee pulls double duty effortlessly. For its rather high price tag, the Grand Cherokee could very well be America's Range Rover.
Jeep Reliability: Facts to Know
The original Jeep was designed and built in just 75 days by American Bantam Car Company at the request of the US Military.
The contract to manufacture these vehicles was awarded to three companies, American Bantam, Ford, and Willys-Overland Motors.
Jeep started to experiment with new designs after the war, and released the first civilian Jeep, CJ, in 1945.
Recent dependability reviews show that Jeep's reliability has dropped over the years, and it was placed 29th out of 40 manufacturers in a recent review by ReliabilityIndex.
Reports on Jeep reliability in recent car surveys are mixed, with newer models performing better than slightly older models.
Consumer Reports named Jeep as one of the less reliable brands, with the Jeep Cherokee and Jeep Compass performing poorly on their list of worst SUVs for 2019.
The Jeep Cherokee earned 150 points on the ReliabilityIndex list in 2019, with issues mainly related to the electrical system.
The Jeep Grand Cherokee was awarded 190 points by ReliabilityIndex, with the axle and suspension being the most common issue, followed by the engine.
The Jeep Wrangler is the originator of the renowned "Death Wobble," which is caused by poor alignment, unbalanced tires, loose steering stabilizer bar, and worn ball joints.
Jeep's infotainment system, poor handling, and limited comfort are some of the reasons why Jeep is considered less dependable than other SUV and 4WD vehicle manufacturers.
FAQs On Are Jeeps Good Cars
If you're still left unsatisfied, perhaps our FAQs on are Jeeps good cars might have the answers…
Are Jeeps Reliable
While they last a long time and are robust enough for a hardy off-road excursion, Jeeps are known for their poor reliability. In many surveys, the predicted reliability of Jeeps is shockingly poor, and even its most popular models aren't very dependable. A majority of surveys either rank Jeep at the bottom of the list or near enough to the bottom for its thus far lackluster reputation for reliability. Some of the most common Jeep-related issues concern the engine, transmissions, or electronics. A few suspension and steering problems appear every now and then, too.
Are Jeep Wranglers Safe
Most of Jeep's models rank well in their safety tests, owing to solid construction and inclusion of active safety systems. However, the Wrangler – although generally pretty good – didn't do as well. Particularly, its driver-side crashworthiness test turned out rather subpar. As a result, the IIHS had awarded the 2022 Wrangler with a Marginal score.
Are Jeep Grand Cherokees Reliable
Based on reports and data collected by CarComplaints.com, the Grand Cherokee is by far the least reliable Jeep yet. It had an abundance of complaints documented by its owners over the years. The vehicle itself is a pretty great option if you're looking for a luxury SUV, all things considered. Yet, it can't be easily trusted to not require significant attention to maintaining it. Thus far, there have been serious issues with the Grand Cherokee, such as TIPM failures, the death wobble, and leather upholstery wrinkling.
Why Are Jeeps So Expensive
When comparing them apples to apples, Jeeps are relatively more expensive than competing SUVs. The main reason for this premium is the fact that Jeeps, even entry-level ones, are off-road focused. To ensure that it performs well off the beaten path, this means that substantial engineering had to be done to improve the suspension, steering, drivetrain, and powertrain. As such, making sure that they're capable of tackling difficult terrain. With their capability, power, and versatility taken into consideration, that's why Jeeps are comparatively costlier than rival offerings.
Are Jeeps Expensive To Maintain
RepairPal's 2022 surveys found that on average, Jeeps cost owners $634 on annual maintenance or running costs, as well as repairs. This is slightly above the average, so Jeeps are pricier to maintain. This is partly due to their patchy history with reliability. Furthermore, Jeeps are large, powerful, and complex vehicles. Hence, you'll have to spend more money on getting replacement parts or filling them up with fuel. Regular servicing will thus cost you more than some other competing brands.
Do Jeeps Hold Their Value
Compared to most other automakers, Jeeps are also known for their ability to hold onto their value pretty well. Based on available market data, Jeeps can hold (on average) roughly 80% of their MSRP after 3 years. This is fairly impressive, although this metric is mostly attributed to the Wrangler. It's supported by an enthusiastic fanbase, not to mention its off-road performance and durability. As such, Wranglers are the best Jeeps to get if you're concerned about depreciation, as they don't tend to drop in value as quickly.