Toyota has given car owners an excellent value for their money but not only that, they have a hard time choosing between two of their popular SUVs, the Highlander, and the 4Runner. The two vehicles are excellent in utility, but what sets them apart is what will keep you wondering about Highlander vs 4Runner?
If you want better fuel economy, you may prefer the Highlander. It has a fuel economy of up to 21 city/29 highway mpg, while the 4Runner has a fuel-efficiency rating of 16 city/19 highway mpg. 
Before deciding on your next Toyota ride, you may want to consider more than fuel economy. The prices and specifications of the Highlander and 4Runner differ. We'll get into the details of these high-performance SUVs.
4Runner vs Highlander
Car owners are given a tough choice between the Highlander and the 4Runner. The SUV siblings share features like the three-row seat and size, but factors like speed and performance set them apart. The cue is to choose the vehicle that best suits your needs be it performance, efficiency or space.
To establish the distinction between the two SUVs, we'll compare them based on safety, reliability, fuel economy, price, towing capacity, etc.
Highlander vs 4Runner Size
The Highlander is 194.9 inches long, 76.0 inches wide, and 68.1 inches tall, with a wheelbase of 112.2 inches. The 4Runner is 190.2 inches long, 75.8 inches wide, and 71.5 inches tall, with a wheelbase of 109.8 inches. Despite being nearly equal in width, the Highlander sits three inches lower than the 4Runner. It is larger and more spacious.
The Highlander is a unibody vehicle, whereas the 4Runner is a body-on-frame vehicle. In the Highlander, the frame is part of the car, but the 4Runner rests on its frame, resulting in a reduced cabin area.
The Highlander is longer and has more space on its interior for passengers. The Highlander's interior space is built on the new TNGA unibody platform. Without the panoramic sunroof, it has 39.9 inches of headroom, decreasing to 39.4 inches with the optional glass roof. Without the moonroof, the second row has 38.4 inches of headroom and 37.1 inches.
Regardless of the layout, the 3rd row provides 36.1 inches of headroom. In terms of legroom, the front two rows have plenty of it. The front two rows, with their respective widths of 40.4 and 41.0 inches, can comfortably accommodate even the tallest passengers. The 3rd row, however, is a bit tight on the legs at 27.7 inches.
The 4Runner has a truck-like design, which uses sturdy but space-consuming suspension components, so it isn't huge on the seating space but has a similar headroom to the Highlander; 39.3 inches in the front and 38.6 inches in the back.
However, due to the body-on-frame design, the legroom in the middle seat at 32.9 inches is small, but the 3rd row is two inches longer than the Highlander.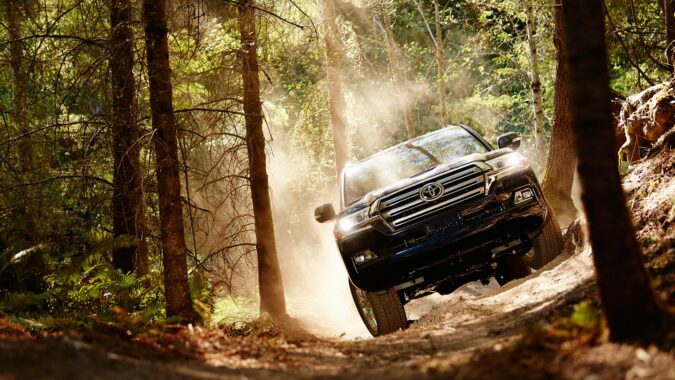 Highlander vs 4Runner Reliability
The Highlander and 4Runner earned a reliability rating of 4.0 out of 5.0 from RepairPal, but 4Runner scored 5/5 on Consumer Reports. Toyota makes some of the most reliable cars in the world, so it's no surprise that both these models have solid reputations for reliability.
For those who are looking for a durable SUV that can withstand harsh weather conditions and rough roads, Toyota Highlander is an excellent option to consider. This vehicle is known for its reliability and durability. On the other hand, Toyota 4Runner is also one of the most reliable SUVs on the market today.
The 4Runner has a solid frame (unlike the Highlander, which has a unibody chassis), which means that there are no squeaks or rattles, and less wear and tear on the suspension. The 4Runner is more reliable.
Highlander vs 4Runner Performance
Available on the Highlander is a 3.5-liter V6 with 295 horsepower and 263 lb-ft of torque. The V6 as the new "basic" engine has increased the Highlander's base price while also elevating the SUV's level of luxury. The Highlander Hybrid comes with a 2.5-liter four-cylinder engine that generates a total output of 243 horsepower and has an ECVT transmission.
The 4Runner has a 4.0L V6 engine that produces 270 horsepower and 278 lb-ft of torque. It has an outdated five-speed automatic transmission. Based on performance, Highlander has an advantage.
Highlander vs 4Runner Towing
Both Highlander and 4Runner have the same towing capacity of 5,000 lbs, but you would need an optional tow package when towing with the Highlander. The Highlander, being an AWD, has a payload capacity of 1,280 pounds. If you have cargo and full passenger carriage in the Highlander, the tongue weight of the trailer you want to tow shouldn't exceed 5000 lbs.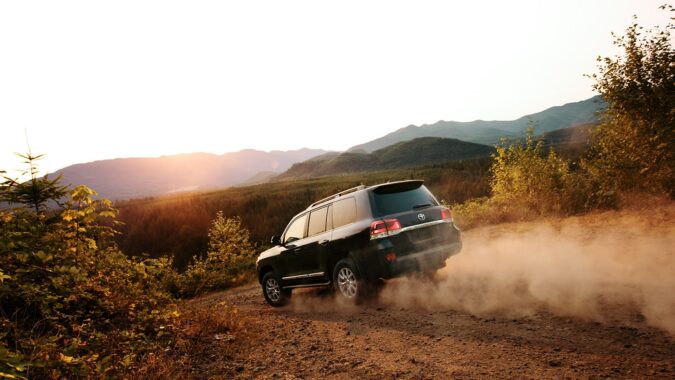 Otherwise, the Highlander may fail due. To be on the safe side, attach a towing package including a tow hitch, a modified cooling system, enhanced brakes, and suspension. All trims of the 4Runner have a towing capacity of 5000 lbs, but the 4WD has a curb weight of 4,700 lbs, giving it a payload capacity of 1,500 lbs.
Plus, they come standard with an integrated towing hitch receiver and a wiring harness with 4- and 7-pin connectors. The 4Runner is better for towing, and its body-on-frame design makes it even more suitable for the purpose.
4Runner Hybrid
Toyota has been producing the 4Runner for over 30 years, and it's still one of the most popular trucks on the road. The question is whether Toyota will build a hybrid version of the 4Runner. Toyota has announced that every model of their vehicles will have a hybrid version by 2025.
The 4Runner was last redesigned for 2009 and is due for another update soon, the automaker hasn't announced any details about the new 4Runner model yet, but we expect it to have an electric motor as part of its hybrid system. A similar setup is used by the RAV4 Prime, which combines a four-cylinder engine with two electric motors to generate 302 horsepower.
The most significant difference between these cars and traditional hybrids is that they don't use a conventional engine-transmission combo as most other hybrid vehicles do. Instead, they rely on electric motors alone or in combination with a small combustion engine to drive their wheels when needed for better fuel efficiency compared to non-hybrid vehicles.
4Runner MPG
The 4Runner's fuel economy is 16 mpg in the city and 19 mpg on the highway, which is not a strong point, particularly compared to other vehicles in its class. Its low fuel efficiency is caused by its weight. The 4Runner weighs nearly 5,000 pounds, which is a lot for a mid-size SUV.
It doesn't have much aerodynamic drag, which can make it challenging to get good gas mileage; all that extra weight has to move. Also, the engine is designed to provide lots of power at high speeds rather than high efficiency at slower speeds. The 4Runner has a 4.0-liter V6 engine that makes 270 horsepower and 278 pound-feet of torque.
That's not bad for a vehicle this size, but it does generate a lot of heat — especially when you're off-roading. The more power your engine generates, the more fuel it needs to cool itself down before returning to idle speed. Your engine will be working harder than it needs to, which cuts into fuel economy.
Highlander MPG
If you're looking for a vehicle that can save you money on gas, the Highlander is the way to go. It has a fuel efficiency rating of 21mpg/ city, 29 mpg/highway, and 24mpg combined. It has an excellent fuel economy for an SUV.
The Highlander Hybrid is now available in front-wheel drive, with a combined fuel economy of 36 mpg/city and 35 mpg/highway. If you plan on driving many highway miles and want a car that feels more like an SUV than an actual crossover SUV, then we recommend buying a Highlander Hybrid.
Highlander vs 4Runner Price
The Highlander has a starting MSRP of $35,855 and $39,555 for the Highlander Hybrid. A new 4Runner has a starting MSRP of $38,105, making the 4Runner the expensive option between the two SUVs. However, the Sequoia is the most costly in the Toyota SUV line-up, with a starting MSRP of $50,500.
Highlander Price
| | |
| --- | --- |
| Model | Price |
| Highlander L Trim | $35,855 |
| Highlander LE | $38,055 |
| Highlander Hybrid LE | $39,555 |
| Highlander XLE | $41,055 |
| Highlander Hybrid XLE | $42,555 |
| Highlander XSE | $42,650 |
| Highlander Bronze Edition | $44,580 |
| Highlander Limited | $45,010 |
| Highlander Hybrid Limited | $46,510 |
| Highlander Platinum | $48,010 |
| Highlander Hybrid Platinum | $49,510 |
4Runner Price
| | |
| --- | --- |
| Model | Price |
| 4Runner SR5 | $38,105 |
| 4Runner TRD Sport | $40,950 |
| 4Runner Trail Special Edition | $40,075 |
| 4Runner SR5 Premium | $41,515 |
| 4Runner TRD Off-Road | $41,935 |
| 4Runner TRD Off-Road Premium | $44,880 |
| 4Runner Limited | $47,690 |
| 4Runner TRD Pro | $52,920 |
Highlander Vs 4Runner Safety
Crash tests have revealed that Highlander has a better overall rating than the 4Runner. Highlander earned a 5-Star overall safety rating from the NHTSA, while the 4Runner got four stars but only three stars in the rollover test. The Highlander also received the 2021 TOP SAFETY PICK+ award in the Mid-size SUV/ 4-Door SUV segment from the IIHS.
The 4Runner only received an Acceptable rating for the small overlap front test. The Toyota Safety Sense 2.5+ suite of driver-assist active safety technology is standard on the Highlander.
Automatic emergency braking with pedestrian detection and junction support, full-speed radar cruise control, lane keep assist, road sign recognition, and automatic emergency braking with pedestrian detection and intersection support are all standard.
Full range of speed dynamic radar cruise control allows you to keep a preset distance from the car in front of you while traveling at a predetermined pace.
The 4Runner has a more basic package that includes adaptive cruise control with a limited speed range, lane departure warning, and emergency braking with pedestrian detection but no junction support. The Highlander is safer than the 4Runner.
Highlander vs 4Runner Interiors
The Highlander is family-friendly but can also be used for work or play. It is comfortable and spacious, with plenty of room in both front and back seats. You'll also find plenty of legroom, so you don't feel cramped when driving around town or taking long drives on vacation.
The 4Runner's interior is more rugged than its sibling— which is no surprise since this vehicle was designed for off-roading. If you like camping or want a car that can handle some rough terrain without breaking down, this might be the SUV for you.
Highlander Vs 4Runner Technologies
The Highlander is one of the most technologically advanced vehicles in its class. It offers advanced safety features such as automatic emergency braking, radar cruise control, blind-spot monitoring, and lane departure warning systems.
An 8.0-inch touch screen, USB connections, voice recognition, Bluetooth capabilities, and Wi-Fi hotspots are included in the 2022 Highlander.
On the other hand, the 4Runner offers fewer advanced safety features than its competitors; the latest generation was released in 2009. It also doesn't provide many driver assistance systems besides adaptive cruise control and lane departure warning systems but it has Crawl Control (CRAWL) and a locking rear differential.
Regarding infotainment systems, the 2022 Highlander comes with a 1200W JBL® audio system with 11 speakers while the 4Runner comes with a 15-speaker JBL sound system. Android AutoTM, Apple CarPlay, and Amazon Alexa compatibility are standard on the 2022 Highlander and 4Runner models.
A 120V AC power outlet, conveniently located in the 4Runner cargo area, will enable you to keep all your electronic devices charged. The instrument panel on the 4Runner is also intuitive and user-friendly, with controls and gauges conveniently located.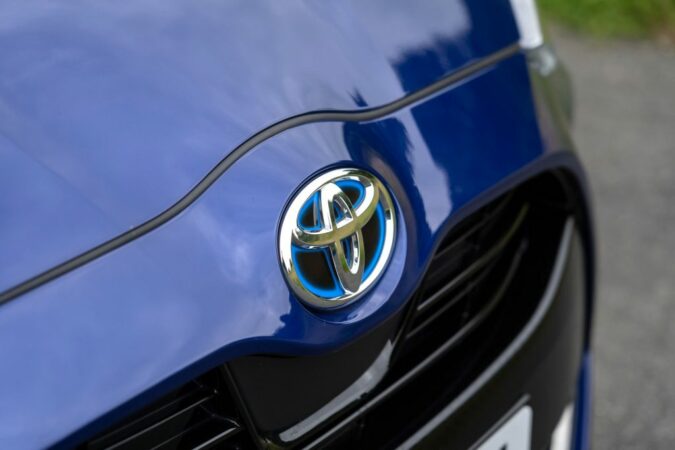 4Runner Cargo Space
The 4Runner has a maximum cargo volume of 89.7 cubic feet with the seats folded down, which is pretty spacious for a mid-size SUV. If you're looking for a vehicle that can haul more than just your groceries, the 4Runner is your answer; it can fit in a standard twin mattress. It has 9.0 cubic feet of space behind the 3rd row and 46.3 behind the second row.
Highlander Cargo Space
Highlander's standard cargo volume is 84.3 cubic feet. With a longer wheelbase and overall length than the 4Runner, the Highlander is slightly larger. The Highlander's interior is more spacious due to its larger size.
When the 3rd row is folded down, the Highlander has 13.8 cubic feet of storage space, which drops to 42.3 cubic feet with the back seats folded down and 83.7 cubic feet with both rows folded down.
4Runner Ground Clearance
The Toyota 4Runner was designed for tough terrains and its body-on-frame design confirms that. The TRD Off-Road model has a ground clearance of 9.6 inches, an approach angle of 33 degrees, and a departure angle of  26 degrees; you won't encounter issues even on hills.
Available multi-terrain select allows you to select from four different modes that control wheelspin and brake pressure for maximum traction in various off-road situations. Vehicles with a high ground clearance usually provide a much more comfortable ride. You won't feel like many of the road bumps, which is always a good thing.
Highlander Vs 4Runner Handling
The Highlander has a smoother ride which most drivers will consider convenient for daily usage. It offers comfort on the wheels with excellent aerodynamics. The 4Runner is more like an SUV truck, the handling is average. Highlander may be your best bet if you're looking for something with excellent handling and performance.
4Runner With 3rd Row
The 3rd-row seat on 4Runners is available on the SR5 and Limited trim levels. The 3rd row of seats folds flat into the floor but takes up a lot of cargo space when not in use. If you don't need the extra seating, this leaves little room for anything else in the back of your vehicle.
The 3rd-row seating is standard on Highlander and not limited to certain trims. However, the 3rd row on the Highlander has a bit less legroom.
Highlander Ground Clearance
The Highlander has a ground clearance of 8 inches; it is substantially lighter than its 4Runner sibling. With a ground clearance of 8.0 inches and an approach angle of 18 degrees, you'd have to be extra careful when driving on rough terrains, so you don't damage what's under the hood.
The Highlander has a lower ground clearance for an SUV in its class, but it's still higher than average. It can handle most off-road trails and back roads.
Highlander Vs 4Runner Paint Options
Toyota is known for its unique paint options. The Highlander and 4Runner both have several choices that you can choose from. The Highlander has a few more paint options than the 4Runner, but the latter has more metallic, pearl, and unique color combinations.
Toyota Highlander vs. 4Runner: Facts to Know
Toyota's Highlander and 4Runner are popular SUV models, with distinct differences in size, capability, and construction.
The Highlander is larger, more spacious, and family-friendly, while the 4Runner is designed for off-road adventures and hauling cargo.
The Highlander offers more technology features and driving aids, while the 4Runner has a more rugged, adventure-focused interior.
The Highlander has a unibody construction and offers better fuel economy, while the 4Runner has a body-on-frame construction that provides more capability for heavy loads and off-roading.
The Highlander has a maximum towing capacity of 5,000 pounds, while the 4Runner has the same towing capacity but can bear a heavier load.
The Highlander has a ground clearance of 8.0 inches, while the 4Runner has 9.6 inches and 33 degrees of approach angle, making it better for off-roading.
The Highlander's prices start at $36,260, and the 4Runner's prices start at $37,940, with higher prices for AWD and hybrid powertrain options.
Frequently Asked Questions
Here are some popular FAQs:
How Long Is A Toyota Highlander
The Highlander is 194.9 inches, 76 inches wide, and 68.1 inches tall. It also has a ground clearance of 8 inches, meaning it can be used for off-roading. The Highlander's wheelbase measures 112 inches, which means it should have no problem fitting into your garage. However, if you have a two-car garage or tight space, you'll want to double-check the dimensions before making your purchase.
Does The Toyota 4Runner Have A Third Row
The Toyota 4Runner has a 3rd row of seats, but it's only available on the SR5 and Limited trims. These trim models seat seven which is okay for a family trip. To create more cargo space, you can fold down the 3rd row of seats.
Where Is Toyota Highlander Built
The Toyota Highlander is built at Toyota Motor Manufacturing, Indiana (TMMI). The first generation of the Highlander was introduced in 2001, while the fourth generation was unveiled at the New York International Auto Show in 2019. The present generation Highlander is founded on the Toyota New Global Architecture (TNGA-K) unibody platform.
How Much Does A 4Runner Weigh
The Toyota 4Runner weighs 4,400 lbs by curb weight and 6100 pounds by gross weight, but this varies depending on the trim level and configuration. The 4Runner's curb weight is vital because it affects how much cargo you can haul in your vehicle and how fuel efficient it will be on the road. A heavy curb weight means more fuel consumption. The gross weight determines its towing capacity.
Why Are 4Runners So Expensive
The 4Runners are expensive compared to other vehicles because they are well built, reliable, and safe. Toyota has been making these trucks for decades now and has gotten good at making them. They have a solid reputation for being able to handle any terrain you can throw at them. They are built tough enough to go through anything you could encounter off-road. Toyota's iconic off-roader has been around for over 30 years and has been in production since 1984. The first generation 4Runners are considered classics now, and the value is up. Buyers are willing to pay more for a vehicle that lasts. Plus, 4Runners has excellent resale value. If you're looking for a used truck in good condition and don't mind paying more than you would for another vehicle, then buying a used 4Runner would be a good choice.
How Long Is A Toyota 4 Runner
The Toyota 4 Runner is 190.2 long, 75.8 inches wide, and 71.5 inches tall. You can park it in a standard garage. The Toyota 4 Runner's length makes it an ideal vehicle for families with children who want to take weekend trips or go camping in the wilderness. The extra space allows you to bring more supplies and equipment on your adventure without sacrificing driving comfort. The Toyota 4Runner stands out from the crowd because it has a higher ground clearance than some competitors.
Will Toyota Make A Hybrid 4Runner
Toyota hasn't announced details about the 4Runner Hybrid, but they've planned a hybrid variant of every model of their vehicles by 2025. The Toyota Highlander and Tundra hybrids are already available, and their fuel efficiency is excellent. We expect nothing less from the 4Runner Hybrid. The 2022 4Runner model has a modern interior design with additional storage areas added throughout the cabin. The SUV also gets an updated infotainment system with Apple CarPlay and Android Auto support, along with other modern features like wireless charging and satellite radio compatibility. The 6th generation will offer so much more.
Conclusion
The Toyota Highlander vs 4Runner comparison is a bit tough since both vehicles have good performance, but each car has its strengths and weaknesses. The Highlander is more car-like than the 4Runner, it has more room, so if you have a large family, it's your best bet. If you're a serious off-roader, pick the 4Runner as it's got better ground clearance and the transmission angle.  This article has explored the features of each of them and will help you make a good decision if you read to the end.