COVID-19 has really thrown the world out of whack in the past year-and-a-half or so, hasn't it? From a more material standpoint, we car enthusiasts got the short end of the stick, too. With a shortage of chips and supply chains strangled, buying a car today has never been more challenging. Yet, let's suppose you might still be wondering, can you negotiate with CarMax for that sweet new whip?
They're one of the largest dealership networks across the States and have seen a boom in used car sales during the pandemic. Hence, they're probably the first stop for anyone keen to look for a new car. Or, maybe you'd want to sell your old four-wheeler to CarMax, instead. Regardless, can the old trick of haggling your way out still work? Can you negotiate with CarMax, as a buyer or seller?
The act of buying or selling a car is always going to be a nerve-wracking and frustrating experience. No matter how good you think you are, few could match a car salesman for sheer haggle. That back and forth of settling a strike price, as well as sorting out all the documents is a nightmare and a half. Yet with CarMax, their key USP is solely based on how easy buying and selling your car can be.
How's The Buying (And Selling) Experience Like With CarMax?
One of CarMax's most prized traits is its "haggle-free" experience. In other words, whatever you see on the price tag, that's what you'll pay. The entire goal of this shtick is to ensure an environment for buying (or selling) any car that's devoid of stress. Moreover, there's a sense of honesty to the whole deal, as you're not going to be baited into taking a higher price than what you should be paying for.
It's quite simple and straightforward, which goes the whole way through to all the paperwork and financing. Clearly, this has worked wonders for CarMax, which has grown to be one of the largest networks of car dealerships in the US-of-A. Nationwide, it has just shy of 230 dealers, with inventory as large as 45,000 vehicles. These include cars, SUVs, crossovers, vans, trucks, pickups, you name it.
Since being founded in 1993, CarMax has sold more than 9-million vehicles. An eye-watering figure, especially when you consider that they've also appraised over 33-million cars. 9-million of that 33, in fact, were cars that CarMax purchased from the likes of you and me. Whether you're buying a car from them or are selling your old jalopy, it's clear that CarMax streamlines the whole ordeal for you.
If you're buying a car, for example, there are a few perks that most other dealers can't offer. Such as, being able to take a full 24-hour test drive. Or, having the ability to return the car with a money-back guarantee within 30 days (or 1,500 miles). As a seller, all you need to do is input your car's VIN and details. Once that's done, you could get an offer back from CarMax within a rapid two or so minutes.
What Are The Benefits Of Buying (Or Selling) With CarMax?
Besides these, there are numerous other benefits to buying or selling your car with CarMax. These (spoiler alert) may be crucial to understand if you're wondering can you negotiate with CarMax…
1. CarMax Has A Massive Inventory
As the largest used-car dealer in the US, CarMax has an expansive inventory. Therefore, you'll be hard-pressed to search for a car that isn't for sale at CarMax. Whatever you need, even for a rare make and model, they ought to have it. Or else, they could even ship cars between lots to get it for you. There'll be a fee for shipping the car around, of course.
2. They've Got CarMax Stores/Lots Everywhere
Wherever you turn the corner, you're likely to spot this large blue, white, and yellow sign. CarMax has over 200 locations across more than 40 states. Should you need to visit them to view a car or get your old one appraised for a sale, they're likely just a short drive away. If that particular CarMax lot doesn't have anything, then you could drive a bit further, and stumble on another one, instead.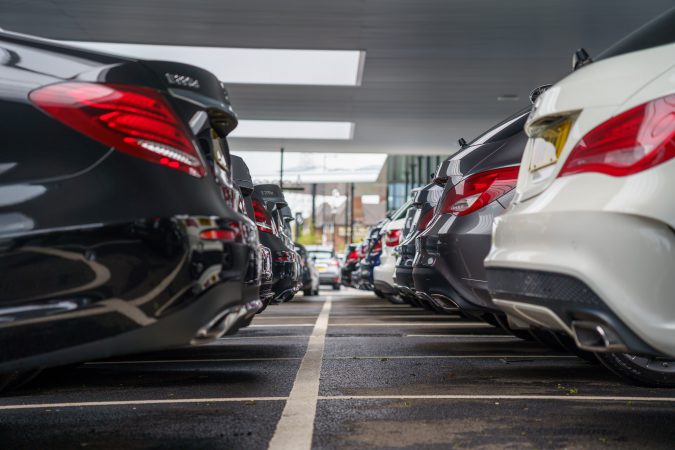 3. Fixed-Commission Salespersons
Few people like dealing with car salesmen, as they often try to upsell you another, a different car that you can't otherwise afford. The reason? Why, they get more commissions for that pricier car, though they're fully aware you might be stretching your budget. CarMax, however, doesn't do this. They've practiced a strict fixed-commission rule for its staff. Thus, you'll find them significantly less pushy.
They might sell you a Hyundai Sonata or a Lamborghini. It doesn't matter, as their commissions will end up being the same either way. As far as they're concerned, it's far more beneficial to make the whole experience easier for you. On top of that, you'll mostly be working with just one salesperson. That's compared to typical dealers, that'll pass you from one desk to another, endlessly.
4. Thorough 125-Point Inspections
When buying a used car, the most worrying part is figuring out how the car is underneath. Is there any extensive damage that you'll have to shell out for a pricey repair once you drive it off the lot? It's a valid concern, but one that you can put to rest when you're shopping with CarMax. They maintain a thorough 125-point inspection with every vehicle that they'll sell to you, just to be sure.
This meant checking if there's any serious frame damage. Has it been flooded before, or if that car is a salvage title… They'll sort everything out, and make it clear beforehand. Moreover, CarMax has a guarantee that they'll only sell clean title cars. Should the car you just bought have discrepancies or is acting a bit weird, CarMax might even buy the car back from you, if it's indeed their fault.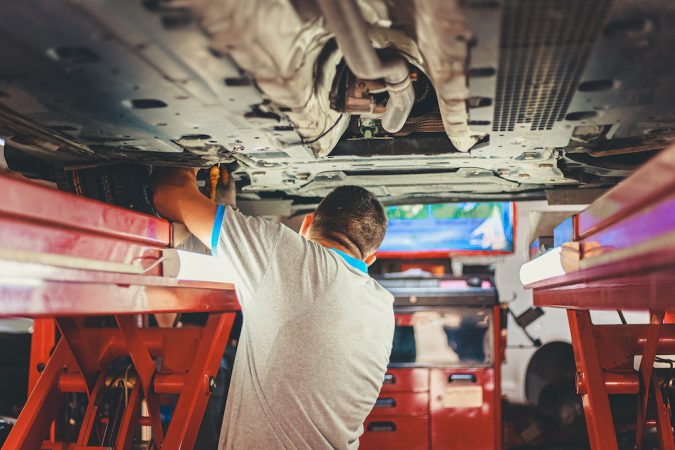 Speaking off, CarMax takes every step to make sure that the cars you buy are peachy clean. To instill this confidence, buying a car from CarMax entails being shown a full background check. You'll get a report card basically, of what a vehicle's gone through prior to the sale. This includes any damage or defect, servicing records, recalls, as well as what CarMax has done to recondition and repair it.
On that note, CarMax boasts that they spend an average of 15 hours on each car. This is used up to repair, recondition, and restore them to an "almost new" condition before selling them to you. Think of those scratches and dents, not to mention the heftier repairs. Even after the sale, CarMax employs more than 1,750 ASE-certified mechanics to help service the cars, and mend them where needed.
5. Generous Limited Warranty Support
As we mentioned, you could get a full refund for your car if you didn't like it up to 30 days or 1,500 miles after purchase. But let's say you intend on keeping it. If that's so, then CarMax has your back with its limited warranty program. For up to 90 days (or 4,000 miles), this plan can provide some coverage for the more serious issues of key vehicle systems and components.
Can You Negotiate With CarMax, Yes Or No?
All of this ease does have one sacrifice, however. Following its "no-haggle" pricing model, you could already have guessed what the answer would be. Can you negotiate with CarMax, whether you're a buyer or a seller? The short answer, is No, you can't negotiate with CarMax. As previously noted, the price you're given as a buyer, and the appraised value as a seller, is fixed and unnegotiable.
This is the one downside to buying or selling your car at any CarMax dealer. Their entire process has been fixed and is unconditional, with not even an inch of wiggle room. There could possibly be rare exceptions under a unique set of circumstances that may somewhat break this rule. Here's a mock scenario to demonstrate…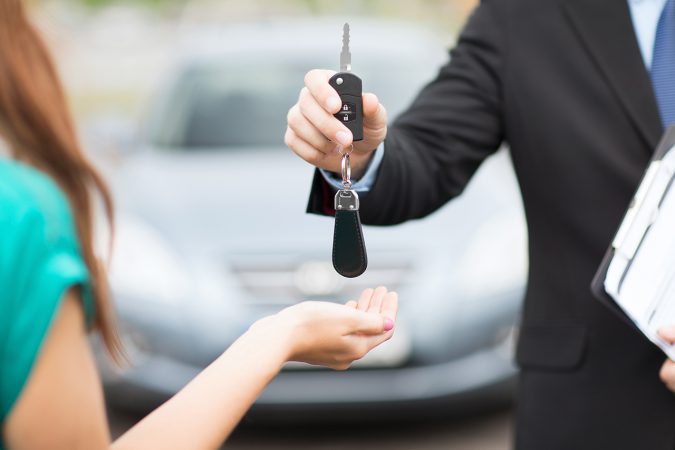 You turn up at your CarMax dealer to look at a car. After exchanging pleasantries, you have a walk around this car. Then, you notice something… There's a deep, long, nasty scratch across the entire length of the car. Now that's surprising, shouldn't CarMax have fixed this, and why wasn't this noted in the car's details? Embarrassed, salespeople kindly excuse themselves for a quick check-up.
Well, it turns out that this scratch wasn't supposed to be there. Between when the car was parked up and is now ready for your viewing, some kid must've run through with a sharp metal object in hand. Thus, it left this unpleasant groove on the side of your potential future car. Since this issue wasn't previously accounted for, CarMax's sales team reconfigured the price, and have lowered it.
Why Can't You Negotiate With CarMax On A Deal?
With that being said, even our example up above isn't technically "negotiating". All you're doing is being diligent about the condition of a car before purchase. CarMax then responds by factoring in that damage, which would naturally have a massive impact on price, and adjusted it accordingly. You don't get a single say in how much lower that price would be, in that situation.
Whatever their adjustments end up, you'll have to take it or leave it. Again, you can't negotiate with CarMax. But why is this the case? Simply put, it's got to do with economics. CarMax's way of setting up a good strike price for buying or selling a car from you derives from a massive treasure trove of data. Rather than experience or gut feeling, their salesperson relies on maths to find a good value.
In layman's terms, they'll figure out what works, and what doesn't. Let's take that example we made earlier, and name that car to be a Toyota Corolla. CarMax will do the math and out spits a number – $500. That's how much it may approximately cost someone to get a scratch of that size, length, and depth to fix. Take in other expenses such as a "we're sorry" discount, and the figure rises to $750.
If this is what CarMax's sales team and computer have rounded up to, then they'll deduct $750 from the initial selling price that you were offered. There's no shot that you can negotiate that any further with CarMax. At this point, you can either take that $750 discount or find something else on the lot that may entice you. No negotiations, just a recalibrated price to reflect changing conditions.
Another Way You Can "Negotiate" With To Get Better Value From CarMax
Ah, but don't think for a second that you're completely stuck with whatever price that CarMax offers you. Remember that most car purchases these days – an option you'll most probably consider – are done with financing. This is one avenue where you can have some breathing space to negotiate a better financing rate. The value of the car may be unnegotiable, but this doesn't apply to banks.
So, before you head out to CarMax, go to your local bank first. Inquire around between a few banks to get offers on car financing, and compile a batch together. Generally speaking, credit unions and banks have far more competitive rates than your typical dealership. Get a few quotes around. When you're ready to pull the trigger on that car, tell CarMax that you'll think about the financing.
There, you have two options. Either you can accept the bank/credit unions' financing or CarMax's in-house financing package. If CarMax offers you a better deal, then it's easy picking. Otherwise, you could happily opt to take on your bank or credit union's interest rate. At CarMax, this is possible. Just remember to bring that proof of financing and paperwork for the loan, and they'll process the sale.
This is the best way to get a more profitable deal from a CarMax purchase since you can't negotiate directly with them. Remember, the total value of the car remains to be the same regardless of which financing rate you prefer. Nonetheless, the amount you have to pay every month will differ. In that regard, you're more or less better off, if you can find an interest rate more appealing than CarMax's.
How About Negotiating With CarMax's MaxCare Extended Warranty?
Another important aspect of a car buying experience is pondering over warranty. Many dealerships offer some sort of limited warranty, as does CarMax, as we've explained already. Additionally, they also have the MaxCare extended warranty coverage, if you'd want long-term protection against any unwanted repairs. Uncertainties like these, without warranty, can be exceedingly costly.
Key components in and around the transmission or engine, for instance, can cost thousands for just a simple repair. Having a warranty, therefore, is a lifesaver. Across more than 3.8-million MaxCare customers, CarMax has already covered claims worth $1.5-billion. It's comprehensive coverage and is quite flexible. At the most, it can cover your car for up to 5 years or 150,000 miles.
Mind you, it doesn't cover:
This is another avenue for which you can get a better deal elsewhere than what you might get with CarMax's MaxCare. Shop around with other extended car warranty providers, and see if their pricing and coverage outmatches CarMax's. The car's overall value is still the same. Nevertheless, and with alternative warranty providers, you could save a whole lot more down the line to protect it.
What Are Some Alternatives Where You Can Negotiate With Other Than CarMax?
Thus far, we've understood that you can't negotiate anything with CarMax on a deal. Although, you have ways of controlling the overall expense of getting a car, if not the value of the vehicle itself. As we've detailed, you can shop around outside of CarMax to find more attractive financing rates and warranty plans. Over time, negotiating on these may prove more cost-effective and valuable.
However, what if you're still intent on wanting to negotiate the best price out of a car, and haggle your way to a bargain? Here's a general round-up of possible alternatives that you can look at. You can't negotiate with CarMax on a good price, but you could certainly negotiate with these…
1. Dealerships – AutoNation, Penske Group, Sonic Automotive, Asbury Group, Etc.
Just like CarMax, this ensemble is all dealerships or franchised retailers. They might offer used cars, or every once in a while, they have a low-mileage example on the table. The general process is quite similar to buying (or selling) a car with CarMax. The key difference here is that they may enable you to negotiate a better price. Oftentimes, open negotiations are more than welcome here.
Moreover, they also offer decently attractive warranty plans and financing rates, just like CarMax. A catch here is that you'll most likely have to work harder to get what you want. CarMax's "no-haggle" pricing is meant to make things easier for you. With a more traditional dealer, however, you'll still have to go through the pains of going back and forth on terms. Nailing the details will be tougher.
Your attempts at negotiations may work, and drive the price down. Or else, you'll spend hours trying to convince the salesperson, to no avail. Or, you may be talked into getting something more costly. That's a risk that you'll no doubt run into, as you're ferried from one desk to another to sign off the paperwork. Granted, things are more straightforward than they were before.
2. Online Car Buying/Selling Sites – AutoTrader, Cars.com, CarGurus, Vroom, Bring-A-Trailer, Etc.
Rather than head to a dealership in person, why not offer up your car online as an advertisement for all to see? The key advantage here is visibility, as practically anyone – even those living outside of the US – could gaze at your car. With more people looking at what you have, there's a growing audience that's willing to pay. Albeit, you may have to pay the website in question for an ad spot.
Although, some of those platforms give you one free ad. So, be sure to make it count. You can then embellish the ad with details of your car. As a seller, you can type in how your car's been cared for, or if any repairs would be needed. As a buyer, you have easy access to thousands of cars at a time, all from the comfort of your couch. If there isn't enough information, then give the seller a call.
Best of all, you're given free rein on setting the price, and subsequently negotiating. Certainly, there are downsides. You can't be sure if the details are 100% trustworthy, written by someone you've not met in person before. In addition, you'll have to work a lot with making phone calls and sending emails hither and tither to potential sellers or buyers. If you can negotiate well, it may be worth it.
3. Digital Marketplaces – Craigslist, Facebook Marketplace, eBay Motors, Etc.
These are similar to the aforementioned online car buying/selling platforms. The key difference here is the leeway that you're given. Marketplaces like these aren't just confined to cars, but you can find car parts or items that aren't related to cars whatsoever. Clothes, jewelry, packaged goods, and so on. You're looking at a different target user base and one that's typically more enthusiastic.
It means folks that like to tinker with their cars, such as DIYers or tuners. The car you're selling might appeal to them more, and could fetch a better price. Alternatively, you could buy something more unique than one often found at a dealership lot. Modified project cars, for example. Usually, putting up an ad for your car on these marketplaces is free-of-charge up-front.
Nevertheless, they made take a percentage of any transaction you make. The major disadvantage with sites like these is the effort and stress you need to go through to buy or sell a car. The seller or buyer may be a hard negotiator. You could be thrown insulting questions like "Really, is that all you can offer?", or "Yeah, $100 is the best I can do." Or, you may end up being tricked into a scam.
Final Thoughts; Does It Matter That You Can't Negotiate With CarMax?
So then, we've uncovered a simple answer to can you negotiate with CarMax – No. If you're thinking of buying or selling a car from them, that'll be important to know before heading there. With all this in mind, should it matter that you can't negotiate with CarMax? It all depends on you. Do you want a stress-free car buying (or selling) experience, and don't mind leaving a bit of money on the table?
Then CarMax is a great choice. You may also want to consider Carvana, a rival that makes buying or selling your car as easy as it can be. And no, you can't negotiate pricing with Carvana, either. But I digress, CarMax crafts the sales process to be as seamless as possible. You needn't haggle, and you can be assured that you're leaving the lot with a well-cared-for car that isn't going to break.
Bearing this in mind, remember that the deal you get from CarMax isn't absolute. While you can't negotiate on the actual value of the car, you could gain elsewhere. Getting a cheaper financing rate outside of CarMax as a third-party is a fantastic example. Or, you could find bargain warranty plans elsewhere, too. It proves that you don't have to negotiate to get the better end of the deal.
Negotiating at One-Price Car Dealerships: What You Need to Know
One-price, or negotiation-free car dealerships like CarMax and Carvana offer a more pleasant car buying experience.
The downside of these dealerships is that the selling price of the car is not negotiable, and it may be higher than market value.
Car dealerships make most of their profits from fixed operations (parts and service) and finance and insurance products, rather than from selling cars.
Car dealerships make money when they originate the loan used to purchase a vehicle and sell vehicle service contracts and GAP insurance.
It is possible to negotiate the interest rate on the loan the dealership secures on your behalf, as they mark up the interest rate to profit from the difference.
Dealership-sold insurance products, such as extended warranties, GAP insurance, and tire and wheel protection, are all negotiable and marked up 200-300%.
You can consider purchasing insurance products from a different provider or negotiate the price at the dealership.
Dealerships are interested in securing new inventory and prefer to buy cars directly from customers rather than from an auction, making the selling price of your trade-in negotiable.
One-price dealerships make a large portion of their profits from the "back-end" of the car deal, including the sale of loans and extended warranties.
When purchasing from a negotiation-free car dealership, it is essential to understand the areas that are negotiable and to be cautious when offered additional finance and insurance products.
AI Car Expert Thinking 

.

.

.