Car Mechanic Simulator is an incredible automotive game that lets you own, build, and fix some of the coolest cars, putting you in the mindset of what it's like to be a mechanic. As is the case with any game, the online community plays a massive role in CMS, and so do Car Mechanic Simulator 2018 mods.
If you are interested in CMS then you might want to also check out My Summer Car mods, it has a simple gameplay and allows lots of customization to the car.
Instead of fixing up made-up or unrecognizable default cars given by the game, you can modify each car model with a virtual counterpart of a real-life car. The modding community of CMS is massive and there are hundreds upon hundreds of different mods for the game, with new ones popping up each day.
Obviously, not every mod is well-thought-out or has the quality needed for a great gaming experience, but a lot of them do. In this article, I'll go over some of the most popular Car Mechanic Simulator 2018 mods and list them in no particular order.
Instead of browsing through several modding websites, you can now find all the best mods right here, compiled in one article. If you want to know all the cheats for CMS 2018 read our article.
Car Mechanic Simulator 2018 Mods #1: Top Gear Test Track
Without a question or a shadow of a doubt, this is the best mod available for the game hands down. I've always wanted to drive the Top Gear test track, but since I'm not Jeremy Clarkson and company (before they got booted off), nor am I a celebrity, I know that I'll never be able to.
If you love taking cars in CMS out for a spin, you absolutely have to download this mod as it's the single best thing you'll ever get for the game. You can download a hundred different cars for the game, but if you're still using the default testing track, where's the fun in that?
Get one of the best Car Mechanic Simulator 2018 mods and imagine yourself as a 'Star in a reasonably priced car'. If you're in the mood for some hot laps, get the timer out and see which car performs best around the track.
Try to find cars that you know have been previously set a lap time around the Top Gear track in real life and see how close you can get to beating them in their virtual counterpart. I promise it's extremely fun and exciting.
You can find this mod here.
Car Mechanic Simulator 2018 Mods #2: Porsche 911 GT2 RS 2012
Dubbed the 'widowmaker', the GT2 RS is the flagship of the 911 range. With a twin-turbocharged flat-six producing well over 600 horsepower, sending power to the rear wheels through a six-speed manual, it's not hard to see why it deservedly earned the nickname it was given.
If you love your Porsches then you're going to love one of our Car Mechanic Simulator 2018 mods here because the attention to detail is stunning. The model faithfully and accurately portrays the real thing, and while you might be able to find a few small niggles here and there, it's nigh-on perfect.
You can download this mod here, where its creator tells you how to download it and install it in such a way as to make it work with the game. You will need the Tuning DLC and the Porsche DLC to make this mod work though, so bear that in mind.
Car Mechanic Simulator 2018 Mods #3: Skip Case Opening
This is one of my personal favorites simply because of how useful this mod is. CMS 2018 is a great game if you're a car enthusiast, but it's plagued by many ridiculous issues that sometimes make it annoying and downright unplayable.
Take the opening case animation for instance. Sure, opening a loot case is always exciting since you're bound to find something great inside, but waiting for several seconds while the animation takes place is incredibly frustrating.
Opening a few cases you can deal with, but once you get to that 10th or 11th box, your nerves start to give way and you question why they've implemented such a ridiculous feature in the game.
Thankfully, this mod solves that by bypassing the entire animation and getting you your rewards much, much quicker.
Car Mechanic Simulator 2018 Mods #4: Chevrolet Corvette C6 ZR1
If you're a fan of sports cars, you're probably familiar with the Chevrolet Corvette. The C6 was America's first real attempt at building a sports car that would challenge its European and Japanese rivals. And challenge them it did, in many cases beating them at their own game.
The C6 Z06 was an absolute track monster, featuring a massive 7.0-liter naturally-aspirated LS7 V8 with over 500 horsepower. Then, in 2006, Chevrolet debuted the ZR1, the quickest and most potent version of the Corvette ever built. What they did was take a 6.2-liter V8 engine, attach a massive supercharger to the top of it, and cram it in the Corvette engine bay.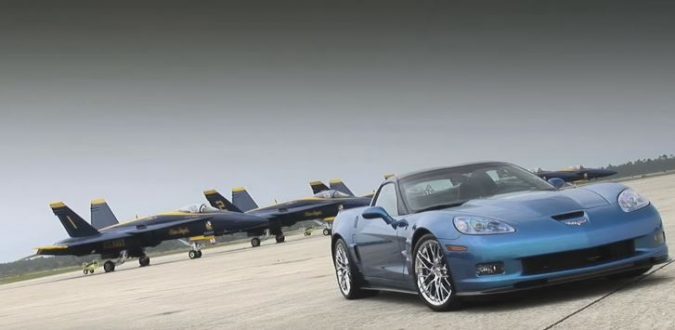 The end result was a car with 630 horsepower and enough torque to stop the Earth's rotation. Luckily, someone seems to love the ZR1 as much as I do, so they've decided to create a model for the game and share it for free so that everyone can download it.
Our next contender for one of the best Car Mechanic Simulator 2018 mods requires other DLCs in conjunction to work as intended (Tuning, Dodge Modern, Rims, Maserati), but it's so worth it, in the end, to see a Corvette ZR1 sitting in your workshop floor.
You can check out the mod here and read how to properly install it.
Car Mechanic Simulator 2018 Mods #5: Lamborghini Centenario LP 770-4
Are you a fan of crazy Italian supercars but think the Aventador is a bit mainstream? Well then, this mod should be right up your street, as it's arguably the most bonkers car Lamborghini has ever made.
Based on a regular Aventador but with a bit more ponies under the bonnet, Lamborghini completely redesigned the Aventador's exterior when creating the Centenario. Built to celebrate Lamborghini's anniversary, the Centenario looks like an alien spaceship that crash-landed on Earth and is trying to blend in with other cars on the road.
If you like your V12 Lamborghinis as overstated and over-the-top as humanly possible, you won't find better Car Mechanic Simulator 2018 mods than this one. Even if you're not a particularly massive Lamborghini fan, you have to try it out just to see how crazy the Centenario looks in the flesh (or at least at full-screen resolution in the game).
Car Mechanic Simulator 2018 Mods #6: Nissan Skyline R34 GT-R
Unless you live under a rock out in the middle of nowhere, you've probably heard of the Nissan R34 GT-R before and are familiar with what it is. Made famous by Paul Walker in the 'Fast and Furious' franchise, the R34 is a car with a massive following and huge aftermarket support.
It's a cult icon at this point, raking up more views and hits on social media sites and YouTube than almost any other car ever made. Park an R34 next to a Bugatti Veyron and no one will even look at the Veyron. That's how big of an impact the R34 has on enthusiasts and petrolheads.
Powered by the legendary RB26DETT, the R34 only makes 280 horsepower in stock trim, but a few mods can quickly unleash well over 500 horsepower at the wheels. It sends its power to all four wheels through Nissan's ATTESA permanent all-wheel-drive system, and it uses a close-matched ratio six-speed manual gearbox.
People have been using GT-Rs as drift cars and time attack cars for well over a decade, but prices have skyrocketed so much in the past couple of years that it's no longer viable to buy one and turn it into a race car.
This Car Mechanic Simulator 2018 mod is a stunning recreation of the real thing, with a working exterior and interior. You do need the Tuning, Porsche, and Rims DLC to be able to use it, but most people have those DLCs anyway since they're integral for most mods.
You can check out this mod here.
Car Mechanic Simulator 2018 Mods #7: Los Santos 1.0
This mod combines GTA and CMS to create one of the best gaming experiences if you're a fan of both genres of gaming. A faithful representation of the original Los Santos in GTA V, this mod will have you thinking you're in Grand Theft Auto in no time.
Of course, being CMS, the game is devoid of any AI or missions you can do, but as a playground and somewhere to cruise around in, it's perfect. It's the perfect crossover between two worlds that on paper shouldn't be similar at all, yet it somehow works brilliantly. Now all we need is a Car Mechanic-like experience in GTA, don't you think? If you are a GTA IV fan and want the best car mods to take a look at our content or see our other 11 best mods guide for GTA 4 here.
One thing to note is that this is a large map and its creators tried to accurately portray the real thing, so it does use quite a lot of computer resources. If you think your PC doesn't have enough RAM or processing power to run this map, you might want to avoid it.
I'd download it and try it out if I were you, and go from there. If it runs, great! If it doesn't you can always delete it and download some other track mod I've highlighted in this list.
You can find this mod here.
Car Mechanic Simulator 2018 Mods #8: Daytona International Speedway
If you're not a fan of GTA but love motorsports, there's really no better Car Mechanic Simulator 2018 mod than this one. Incorporating the Daytona International Speedway race track in all its glory, racing fans will absolutely lose their minds over this mod.
Home of the legendary Daytona 500, the Coca-Cola 400, and the 24 Hours of Daytona, this is one track every racing fan on the planet is familiar with. Stretching out well over 2.5 miles, it's got plenty of space to test out high-horsepower cars and put them to the test against the clock.
What I like to do with this track is download sportscars and supercars and see which one I can do the fastest lap time in. It's fun and it makes the time fly by!
You can find this mod here, through its official Steam page.
Car Mechanic Simulator 2018 Mods #9: Realistic License Plates
This is a really fun mod that I know is probably not everyone's cup of tea, but I think it's interesting nonetheless. It's basically a mod that alters the default car plates and replaces them with plates you might find in the real world. There are well over 170 different styles, and you can customize them further by including your own personal number.
Plates are divided by country and region as well as manufacturer. All the large manufacturers such as BMW, Mercedes, Maserati, and Lamborghini are included, so you can always find the right plate for each car mod.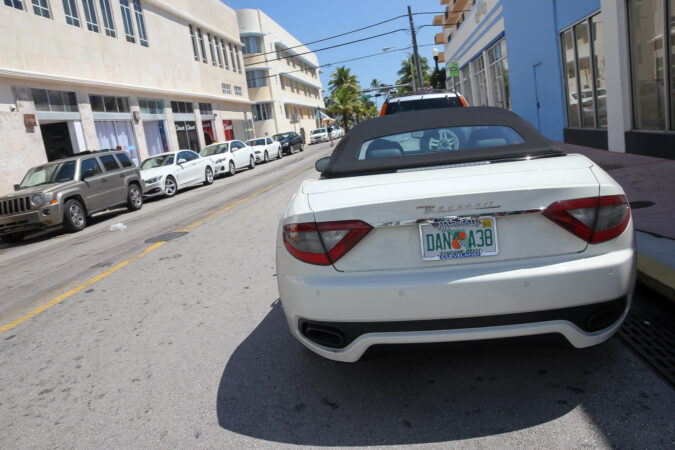 If you enjoy fiddling with details and making each car (and game) absolutely unique and your own, then you'll find this mod riveting. I should warn you that you'll probably end up spending a ridiculous amount of time tinkering with license plates though, as I have found out at my own cost.
You can download this mod here on its official Steam Page.
Car Mechanic Simulator 2018 Mods #10: Porsche 911 Carrera RS
Fans of classic fans rejoice! Some have actually decided to recreate one of the most iconic 911 shapes and add it as one of the Car Mechanic Simulator 2018 mods. I don't know about any of you, but I'm a sucker for classic car shapes, especially ones that are as gorgeous as this Carrera RS is.
You don't have to know a lot about the 911 to know just how truly special this thing is. Hailed as one of the greatest 911s ever made, the Carrera RS is the lightweight variant of the standard Carrera, having a bit more power and a few fewer kilograms.
It's powered by a naturally aspirated, air-cooled flat-six that sits behind the rear axle, creating one of the most unique driving experiences one could ever have. Unsurprisingly, it requires the tuning DLC, as well as the Porsche and rims DLCs, but you probably already have all three of them if you're looking for mods at this point.
You can check out this mod here.
Car Mechanic Simulator 2018 Mods #11: BMW M5 F90
If I had to have one car and one car alone for the rest of my life, chances are I'd probably pick the F90 M5. It's a genuine four-door supercar slayer, that's able to do the weekly shopping just as easily as it can munch a Ferrari in a drag race.
Powered by a 4.4-liter twin-turbo V8, it puts over 600 horsepower to the ground through all four wheels and the brilliant ZF eight-speed auto. The best thing about the F90 is that it has a 'dynamic' all-wheel-drive system.
The driver can decouple the front axle from the drivetrain, effectively putting the car in 'drift' mode and making it rear-wheel-drive only. Once you do that, the F90 reverts to being a hooligan of a car, able to smoke up its rear wheels in third and even fourth gear in some cases.
The reason why people love it so much is because of how tunable it is. Aftermarket companies have been safely extracting over 800 wheel horsepower from this platform with just a few bolt-ons and a tune, making it easily the biggest 'wolf in sheep's clothing' I've ever seen.
You can check out this mod here.
Car Mechanic Simulator 2018 Mods #12: Ford Mustang RTR Hoonicorn
Built by Vaughn Gittin Jr. and his team, the same guys behind the RTR brand, this is a car that took Ken Block up the mountain at Pikes Peak and it's the start of Gymkhana 7. Since then Ken and his team have been working on improving the Hoonicorn by strapping a pair of turbochargers to its Roush-built Ford V8, to produce an engine with an almighty 1,400 horsepower.
It uses a permanent AWD system to route power to all four wheels through a sequential race-spec six-speed gearbox. The Hoonicorn is one of the most violent cars at launching from a dig I've ever seen. If you're still not convinced, take a look at this video of it racing a McLaren Senna and see for yourself.
The way this 'old' Mustang accelerates is unlike anything else Hoonigan has featured before. For a car running street-legal tires on a non-prepped surface, this has to be the fastest car down that drag strip.
Since Ken is basically the only person who has driven it, none of us will have a chance to experience what 1,400 horsepower at 8,500 RPMs feels like. What we can do, however, is download the car as one of the Car Mechanic Simulator 2018 mods and enjoy it there, in the virtual world, where even if we crash the consequences won't be massive.
Car Mechanic Simulator 2018 Mods #13: Ferrari FXX K
The Ferrari FXX K is a track-only special based on the LaFerrari hypercar. It's a car for people who drove the LaFerrari and thought it was a bit slow. What I'm saying then, is that this is a car for crazy people.
It has well over 1,000 horsepower from its hybrid system which uses a large, screaming V12, and it sends ALL of its power through the rear wheels. Oversteer on command is a thing with the FXX K, even in fourth and fifth gear if you're not careful.
It runs slicks but it can still overwhelm its tires easily, and even though it's got functional aero, with that much power on tap you can never be too careful. This thing is a handful in the game, so who knows how ridiculous it must feel in real life. You can see Chris Harris struggling to control it in this video.
This is the ideal car to attack the Top Gear test track or the Daytona Raceway I linked to earlier. You can find the mod here.
Car Mechanic Simulator 2018 Mods #14: Nurburgring Nordschleife
Dubbed the 'Green Hell', I'm not a fan of the moniker because I think the Nurburgring is heaven on earth for car enthusiasts. Every petrolhead, no matter how old or young, has heard of the Nordschleife and just how difficult it is to tame.
At over 24 kilometers it's easily the longest track ever built, and with technical features like the Carousel, it's also easily one of the most challenging. Mastering the 'Ring takes years and years of practice and hundreds of laps of going around in circles.
The Nurburgring is home to some of the most grueling 24-hour races on the planet, but for a small fee of around 20 Euros, anyone can drive around when the track is open to the public.
Called 'Touristenfahrten', these events are open to anyone with a working car and a valid driver's license. During these days the track is treated as a public road, so you can only pass on the left, and measuring your lap time is not allowed.
Visiting and driving the Nordschleife is at the top of my bucket list, and I promised myself I'd do it one day even if it meant I had to travel to Germany by bicycle (hyperbolically speaking).
For the time being, I'm satisfied with this amazing virtual representation of the real thing, since most of the corners seem accurately portrayed and the camber is just right. You can check out this mod here.
How To Install Mods
Getting and installing mods for Car Mechanic Simulator 2018 can significantly enhance your gaming experience. Mods can add new features, improve existing ones, or even alter the game entirely. In this section, we will guide you through the steps and processes of getting and installing mods, as well as things you need to look out for.
1. Find the Right Mods
Before installing anything, you need to find the right mods for your game. There are several websites where you can find mods for Car Mechanic Simulator 2018. Some popular ones include NexusMods, ModDB, and the Steam Workshop.
Browse through these websites and choose the mods that you find interesting or useful. Be sure to read the description and reviews of each mod to ensure they are compatible with your game version and do not cause any conflicts with other mods you may have installed.
2. Download the Mods
Once you have found the mods you want to install, the next step is to download them. Most websites have a 'download' button on the mod's page. Click on it and save the file to your computer. Make sure to download the latest version of the mod and check if there are any special installation instructions mentioned by the mod creator.
3. Backup Your Game
Before installing any mods, it is always a good idea to backup your game files. This way, if something goes wrong during the installation process, you can revert back to the original files and start over. To back up your game files, navigate to the game's installation folder and copy all the files to a separate folder on your computer.
4. Install the Mods
Now that you have backed up your game files and downloaded the mods, it is time to install them. Most mods come in a zip or rar file. Extract the contents of the file to a folder on your computer. Next, copy the extracted files to the game's installation folder.
This is usually located in the 'Program Files' directory on your computer. However, the exact location may vary depending on where you have installed the game.
5. Load the Game and Enable the Mods
After you have installed the mods, load the game and go to the 'Mods' menu in the game's main menu. Here, you will see a list of all the installed mods. Enable the ones you want to use by clicking on the checkbox next to their name. Some mods may require you to restart the game for the changes to take effect.
Once the mods are enabled, you can start playing the game with the new modifications.
6. Test the Mods
After enabling the mods, it is important to test them to make sure they are working correctly. Load a game and play for a while to see if the mods are functioning as intended. If you encounter any issues or crashes, it may be due to a conflict between mods or an incompatible mod.
In such cases, try disabling the mods one by one to identify the problematic mod. Once you have identified the issue, you can either remove the mod or look for a solution online.
7. Final Thoughts On Mod Installation
Mods can greatly enhance your gaming experience by adding new features, improving existing ones, or altering the game entirely. However, it is important to be careful when installing mods as they can sometimes cause conflicts or crashes. Always backup your game files before installing any mods and test them thoroughly to ensure they are working correctly. With the right mods, Car Mechanic Simulator 2018 can become an even more enjoyable and immersive experience.
Car Mechanic Simulator 2018: Facts about Popular Car Mods
Car Mechanic Simulator 2018 has a large modding community that allows players to add various popular and rare car models to the game.
The 1969 Pontiac GTO "The Judge" is the first American muscle car to be produced, and the car has appeared in several pop culture references, including films like Transformers.
The 1929 Lincoln Model L is a luxury vehicle that was produced before the Lincoln Motor Company became a division of Ford, and it is in the same league as other luxury vehicles like the Benz 630 and Cadillac Type 61.
The 1927 Bentley 4 1/2 liter "Blower" is a race car that set multiple speed records during its time, and is regarded as one of the most iconic sports cars of its generation.
The Rolls-Royce Dawn is a handmade convertible with a full-sized Rolls-Royce body, and a brand-new one costs around $350,000.
The Koenigsegg ONE:1, launched in 2014, claims to be the world's first mega car with a power output of 1,360 PS and is one of the most expensive sports cars in the world.
The McLaren P1 is a rare sports car with only 375 units produced and all sold by 2013, and a LaFerrari was auctioned off for $7M in 2016.
The DeLorean DMC-12, popularized by the Back to the Future films, can be found in CMS2018 and fixed up by players.
The Real Logos Mod by JustAnotherCarGuyHere replaces fictional brand names with real-life alternatives, and the Realistic License Plates mod by Drizabone adds over 170 different license plate designs from around the world.
The Top Gear Test track, the Nürburgring Nordschleife, and the Daytona International Speedway are popular motorsport complexes that can be added to CMS2018 for players to test their vehicles on.
The Los Santos 1.0 mod allows players to drive around Los Santos, a popular world in the Grand Theft Auto series, in CMS2018.
Frequently Asked Questions (FAQs)
If you still have some lingering questions on the best Car Mechanic Simulator 2018 mods, our FAQs here might help shed some light…
How To Get Mods For Car Mechanic Simulator 2018
Some of the best Car Mechanic Simulator 2018 mods can easily be found from a quick Google search. Otherwise, there are entire archives and repositories where you can find and download these awesome mods of your choosing. Some of the best places to get these mods are NexusMods, Game Junkie, the Steam Workshop, as well as Modsgaming, among others. You could discover hundreds or thousands of fantastic and free mods to best enhance your CMS experience, from cars to entire changes in the gameplay mechanics.
How To Install Mods In Car Mechanic Simulator 2018
Installing mods into Car Mechanic Simulator 2018 is fairly easy. First, you'll have to unzip the mod file that you've just downloaded. Then, copy over this folder (with all the contents and data of the mod within it) into the game's root folder in your C: Drive, within the Steam installation folder. Once that mod folder is inside the game's root installation, launch the game to verify that the mod is working as intended. However, these are for car mods, as other gameplay-related mods or tweaks will have a differing method for installation. These might be more complicated, but the mod page should include instructions on what needs doing. Usually, all you need to do is unzip the mod file, and look at the name of the folders in that zip file. Then, find the corresponding root folder in your CMS installation, and copy it there.
Is Car Mechanic Simulator Realistic
For a game, Car Mechanic Simulator is pretty realistic. Most of the components, from every nut and bolt, including how they all go together, are reflective of how cars work in the real world. Just like IRL wrenching, you need to put things together properly, or it won't work. It's not just the mechanicals either, as the electrical and electronics, including aspects around restoring, tuning, and repairing cars are uncanny between the game and in real life. There are even fluid mechanics designed to make sure you don't spill your motor oil during a service! Granted, CMS isn't 100% realistic, but it's perhaps the most realistic car-wrenching sim yet.
Other Car Related Games