The Chevrolet Equinox from 2022 is a respectable small SUV. The Equinox sports a big cabin with five seats, an easy-to-use infotainment system, and a respectable selection of standard safety features. But what is the reliability of Chevy Equinox?
It's easy to navigate around town and comfortable to drive on less-than-ideal pavement. Equinox scores well for expected dependability as well.
Nevertheless, it falls short in comparison to a lot of its competition. Its performance, payload capacity, and interior quality are all at best acceptable.
So, do I need to purchase a Chevrolet Equinox?
If you're looking for a small SUV, the 2022 Chevy Equinox is worth considering, but it's not a top choice.
Chevy Equinox Years To Avoid
One of Chevrolet's oldest models, the Equinox made its debut in 2005 with the first generation.
It is a good idea to know the greatest and worst years of the Chevy Equinox if you're thinking about purchasing one. There are many model years available. Do your research before visiting the dealer. This is because while some models are fantastic, others have significant problems and low driver satisfaction.
So what are the Chevy Equinox years to avoid?
Reliability Of Chevy Equinox, Years To Avoid #1  – Chevy Equinox 2011
The 2011 Chevy Equinox was one of the worst years for Equinox due to a number of significant problems that were reported.
The engine problems are among the most obvious. The 2011 Chevy Equinox uses too much oil. One motorist even discovered they were adding 1.5 quarts of oil to their car every 1,000 miles.
Before cars had 100,000 miles on them, it was also said that interior parts and damaged chains were the roots of engine problems.
Numerous drivers have mentioned engine stalling problems with the 2011 Chevy Equinox in addition to oil problems.
Reliability Of Chevy Equinox, Years To Avoid #2 – Chevy Equinox 2012
Even though the 2011 model was subpar, Chevrolet failed to make up for it with the 2012 Chevy Equinox. Both the 2011 and 2012 versions received a 1 out of 5 rating from Consumer Reports for the reliability of Chevy Equinox and owner satisfaction, and both had an average fuel efficiency of 22 mpg.
According to Consumer Reports, the greatest dependability concerns drivers experienced with the 2012 model were with the engine major, engine minor, transmission major, and transmission minor.
This suggested that the 2012 model likewise had engine problems.
Reliability Of Chevy Equinox, Years To Avoid #3 – Chevy Equinox 2005
Another Chevy Equinox year to steer clear of is 2005. It was really the worst year of for the Equinox, according to WVDOT.
The primary problems with this first-generation Equinox, according to WVDOT, included transmission failure, faulty air conditioning, faulty frontal control arm bushing, and gas cap problems. All of these problems are expensive to remedy and, if ignored, could harm the car.
Reliability Of Chevy Equinox, Years To Avoid #4 – Chevy Equinox 2015
The worst of the reported problems with the 2015 Chevy Equinox were electrical problems that pervaded the entire vehicle. The vehicle's battery depleted quickly, leaving users angry since they would park their cars overnight only to discover a dead battery the next day.
In addition to battery problems, electrical problems with the radio shutting out, the engine not starting, and infotainment freezing were also recorded. Not to add, this model year's engines have issues, according to the National Highway Traffic Safety Administration (NHTSA).
Reliability Of Chevy Equinox, Years To Avoid #5 – Chevy Equinox 2016
Because 2015 and 2016 are also dismal years for the Chevy Equinox, it appears that negative years for the vehicle tend to occur in pairs.
With the 2016 Chevy Equinox, the National Highway Traffic Safety Administration intervened again. WVDOT states that the safety group received over 60 complaints about this vehicle, most of which included engine problems. Others claimed to smell gasoline, and the NHTSA received 57 reports of exterior accessory problems.
Chevrolet Reliability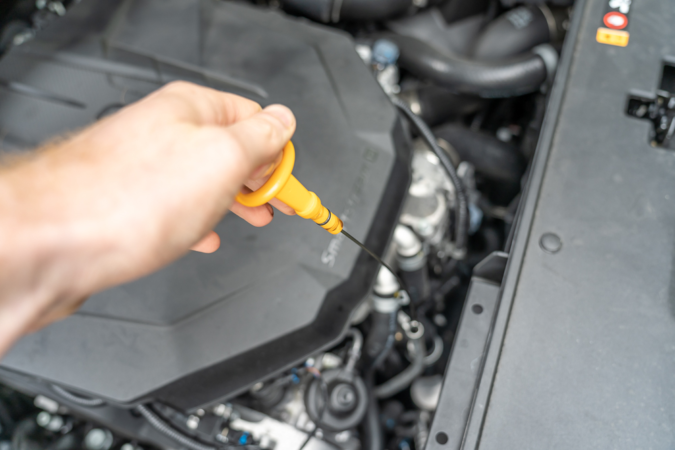 Chevrolet has a history of producing some of the most well-liked cars in the US, from muscle cars to adored pickup trucks.
Chevy, which was established in 1911, was named in 1919 as General Motors' volume leader to take on the well-known Model T. By 1929, the International from Chevrolet had surpassed Henry Ford's mass-market automobile in sales.
Chevy Corvette's two-seater model debuted in 1953. In 1966, the Chevrolet Camaro (base price: $2,466) roared into the automotive scene to take on the wildly popular Ford Mustang.
Numerous Chevrolet models, including the 2021 Chevrolet Silverado 1500, received poor reliability ratings in the most recent Consumer Reports assessment. However, motorists have strong brand loyalty for the gold bowtie, and Chevrolet vehicles, pickup trucks, and SUVs continue to remain popular with buyers.
Ratings For Chevrolet Reliability
You may be curious about the dependability of the Chevrolet brand if you're considering purchasing a used Chevrolet pickup truck or automobile.
According to the reputable non-profit Consumer Reports, Chevrolet scored a 42, placing it 17th out of 26 brands for 2021 models.
This put Chevrolet in front of Ford, a significant rival, which came in at number 22 with a score of 38, and its sibling brand, GMC, which came in at number 18 with a score of 41.
With scores of 83 and 74, Mazda and Toyota came in first and second place, respectively, with Buick, Lexus, and Honda getting the top 5. Lincoln, the premium division of Ford, came in last with a score of 8.
The Auto Dependability Surveys of Consumer Reports' members provide the company with its reliability data. 329,009 vehicles were surveyed by the nonprofit, which included models from 2000 through 2020. The average expected reliability score for the brand's model lineup is the basis for Consumer Reports' brand-level rankings.
How Is Reliability Assessed
When rating a car model's reliability, such as the reliability of Chevy Equinox, a variety of aspects are taken into account. These consist of:
Industry reputation: The brand's status inside the automobile sector.
Coverage: This depends on the kinds of available extended warranty plans, including the terms of coverage and other advantages like roadside help.
Cost: Businesses that offer cheaper insurance rates typically receive a higher rating in this category.
Reception in the critics: Professional auto critics' viewpoints also come into play.
Customer service: Based on feedback from customers and evaluations for responsiveness and helpfulness.
Why Does Chevrolet Receive Such A High Score
According to Consumer Reports polls, any car issues during the previous 12 months that members regarded severe due to expense, failure, safety, or downtime occurred in any of the 17 problem areas.
Minor and significant problems with the electrical system, temperature, exhaust, paint, suspension,  brakes, and trim, are just a few of these trouble spots.
Despite the average rankings for Chevrolet, this brand still ranks highly among customers. Chevrolets also performed considerably well in Consumer Reports, with models like the Equinox, Bolt, Corvette,  Camaro, Silverado, and Suburban receiving ratings that range from ordinary to high from owners.
Chevrolet ranks 20th out of 32 automobile brands on RepairPal with a dependability rating of 3.5 out of 5.0, placing it in the middle of the pack. This evaluation is based on the average of 345 different models.
Chevrolets come with an above-average cost of ownership with an average annual repair cost of $649.
What Chevrolet Models Are The Most Dependable
The Chevrolet Equinox is a solid purchase because of its good reliability rating, large seats, and good fuel efficiency. This might be your next compact family SUV because it also has a comprehensive list of infotainment and safety features for the driver.
Although not the most maneuverable small SUV in its crowded class, the Equinox offers a comfortable and smooth ride. The most popular used Chevrolet on EchoPark is the Equinox.
Chevrolet Equinox Problems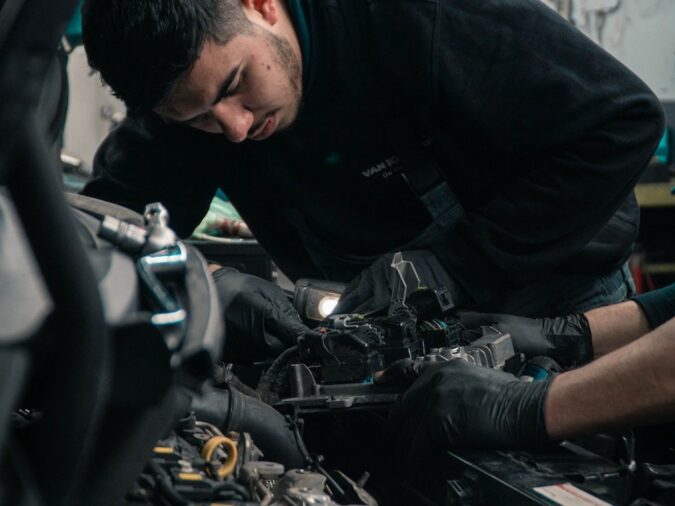 A Chevy Equinox is a dependable, sensible option if you're looking for an SUV.
The Chevy Equinox is a well-liked choice for auto enthusiasts and the media due to its ranking as the second best-selling vehicle in 2014 (after the Silverado) and featuring in hundreds of movies.
It also has a sizable fan base, but it is not without issues. But before that, be sure to read our article on the durability of Chevy Equinox vehicles.
The Chevy Equinox has advantages and disadvantages, just like any other vehicle. We've listed them here.
1. Problems With The V6 Engine's Timing Chain
Timing chain issues in the V6 variants are one of the most frequent issues Chevy Equinox customers deal with.
A typical combustion engine consists of one or more fixed cylinders and one or more moving pistons, as any auto expert will know.
Through the intake valve and the cylinder, fuel and air are mixed together.
After the fuel and air mixture is introduced to the cylinder, it burns and releases energy.
In this combustion cycle, gases are emitted, which move the pistons down the cylinders. The crankshaft spins, as a result, raising the pistons once more.
Burnt gases exit the exhaust valve during this stage of the procedure. Exhaust and intake valves are both governed by a camshaft.
These valves always open and close with the finest timing thanks to a timing chain. In order for the camshaft and crankshaft to rotate at the same time, a timing chain also connects them.
The intake and exhaust valves close at the proper times when the timing chain is performing its duty properly. This process is impacted by the stretching of the timing chain.
The check engine light could illuminate as a result of the internal computer system of the car sensing a problem.
The timing chain may have stretched or become slack when the check engine light illuminates for this reason.
The only genuine method to determine if this is the problem is to have it examined by a qualified mechanic and rule out all other possibilities first.
This issue regularly occurs with the Chevy Equinox. Unfortunately, it's also challenging to identify this problem.
2. Issues With The 4-Cylinder Engine's Oil Consumption
The Chevy Equinox has a four-cylinder engine, which is normal for this type of engine to experience oil consumption problems.
Although strong, four-cylinder engines have a significant drawback: they have the propensity to use a lot more oil than engines with fewer cylinders.
GM advises that a Chevy Equinox should use less than one quart of oil every 2,000 miles as a general rule.
Owners and users of Chevy Equinox vehicles have reported that a four-cylinder engine can consume more than four quarts of oil each month. This is undoubtedly higher than what General Motors predicted.
You might find that you need even more oil each month, depending on how often you drive your Chevy Equinox.
This can be expensive and annoying.
As we've already discussed, maintaining the right oil levels is crucial to keeping the automobile in good condition and preventing one of the most prevalent problems.
3. The Chevy Equinox's Common Issues Include Oil Leaks
Oil leaks will tend to occur with the Chevy Equinox more often than with other vehicles, whether it's due to a faulty rear main seal allowing oil to seep close to the area of the oil pan that meets the transition or another issue.
Typically, a technician can identify this issue very quickly.
It is safe to assume that this is the problem if a mechanic notices oil leaking close to the back of the oil pan.
If this issue is not fixed, the engine may suffer damage.
4. Damaged Piston Rings Are Another Frequent Problem
A simple solution for a Chevy Equinox that consumes oil like there's no tomorrow might be to replace worn-out piston rings. If piston rings aren't sealing properly, too much oil may leak through.
A technical service bulletin from General Motors explains the majority of the typical causes of excessive oil leaks in Chevy Equinoxes.
One of the more frequent reasons for this problem was listed as having bad piston rings.
Between the cylinder wall and piston, piston rings maintain the proper flow of oil. Piston rings also aid in controlling oil consumption by diverting surplus oil away from the engine's walls and towards the sump, where it is more helpful.
Excess oil will leak through or around piston rings and burn if they become stuck in the pistons or don't seal as they should.
The effect is that the vehicle will use more oil than is necessary.
The engine's cylinder heads must be removed, the pistons must be removed, and the new pistons must be installed. This is not the simplest fix, but it might be worthwhile.
If you take care of this problem right away, your Chevy Equinox will last longer, perform better, and use less oil. Your money and peace of mind will benefit from this.
5. EVAP Code Problems
A Chevy Equinox's defective gas cap might result in a variety of problems. The vehicle's evaporative emission control system (EVAP) is critical. It prevents the gas tank's fumes from venting into the atmosphere.
The EVAP serves another critical purpose in addition to preventing a strong gas smell (to learn more, check out our explainer on why does my car smell like gas) from emanating from your car.
In order to protect the environment, the EVAP reduces harmful pollution.
The EVAP code will show up during the diagnostic procedure if a gas cap becomes loose, wears out, or the purge valve malfunctions. For instance, the PO441 code or the P0441 code.
It's preferable to remove the gas cap in this situation in order to inspect the seal for damage and to determine whether it will lock back into place once you replace it.
It's crucial to change the gas cap when it seems to have loosened or you notice symptoms of wear in the seal.
If after replacing the gas cap feels snug and snaps back into place, the problem may be with the purge solenoid.
Examine the purge solenoid's connectors for frayed or damaged wires and corroded terminals.
Fortunately, if your Chevy Equinox has this problem, it's very easy to fix—especially when compared to some of the other issues that plague the Chevy Equinox frequently.
Best Year For Chevy Equinox
First, you need to understand why these are regarded as the best years. In this manner, you'll be able to decide swiftly and simply.
These models are regarded as the best years because of their outstanding performance, dependability, and amazing features that make them stand out more than other models.
Such models have fewer problems with functioning or design.
Given that, you can see why these models are essential because they will be less problematic and will save you money on maintenance.
Let's begin
Reliability Of Chevy Equinox, Best Years #1 – 2008 Chevy Equinox
Despite the fact that this model has occasionally had problems. After some time, though, these issues were taken seriously. A few adjustments were made, making the 2008 Chevy Equinox one of the most well-liked cars on the market.
This Chevy Equinox from the year 2008 has a lot to offer. It has standout characteristics that make it a requirement for automobiles. The roomy and adaptable interior of this model adds to comfort and safety to the voyage.
Additionally, you'll be happy to learn that this product received fantastic results in crash tests, indicating that it is quite safe to drive in. In addition to having a roomy cabin, this model also sports one of the most potent and effective V6 engines.
The National Highway Transportation Safety Administration (NHTSA) demonstrated that the frontal barrier collision rating, the side barrier rating, and the rollover rating are all 5 out of 5, respectively, for this model.
This increases the car's dependability and wisdom. Other than that, you might experience a few little problems with this product. But you shouldn't worry because you can resolve them quickly.
Reliability Of Chevy Equinox, Best Years #2 – 2009 Chevy Equinox
The 2009 Chevy Equinox is one of the best and most dependable vehicles available when compared to its rivals.
You might be curious as to what makes it so unique. Many owners praised the exceptional and potent V6 engines and other features this car offered.
This model offers a roomy and comfortable interior for passengers as well as additional space for the cargo compartment, allowing you and your family to travel in luxury.
Moving on, the 2009 Chevy Equinox model received an overall score of 8.9 out of 10 on the website cars.usnews.com. Moreover, the reliability of Chevy Equinox is rated at 5 out of 5 according to J.D. Power's data.
In addition to being dependable, this car hardly ever has any design or functioning concerns.
And you can easily find this model for about $10,000 and $15,000.
Reliability Of Chevy Equinox, Best Years #3 – 2011 Chevy Equinox
Regarding the 2011 Chevy Equinox, this model boasts the best overall crash test scores and rating for the class ever as well as outstanding fuel efficiency.
This model sports two strong engines. These contribute to the vehicle's dependable and smooth performance.
In addition, this model has excellent handling, so you may drive freely without worrying about the car breaking down.
In addition to all of that, this car is surprisingly inexpensive. It comes in at number 11 on the list of 2011 Affordable Compact SUVs. This car is easily accessible for between $8,001 and $14,700.
However, that will primarily depend on this model's characteristics, condition, and range of mileage.
Reliability Of Chevy Equinox, Best Years #4 – 2017 Chevy Equinox
One of the best vehicles for large families is the 2017 Chevy Equinox. This is so that your family may travel safely and pleasantly. This model has a roomy cabin and cargo area.
In terms of safety, this model has received a rating of roughly 9.3 out of 10. This only highlights how unique this car is. The characteristics of this product will also make you delighted because it has so much to offer.
When it comes to features, this 2017 model includes powerful V6 engines. It also features an automatic climate control system, as well as a sunroof.
Reliability Of Chevy Equinox, Best Years #5 – 2018 Chevy Equinox
This brand-new, outstanding 2018 Chevy Equinox model offers every feature you could possibly want in a car.
In comparison to past years, this model is also amongst the most dependable car. This model has a lot of safety and convenience features, which makes it very dependable and well-liked by many owners.
Low-speed forward automatic braking, a rearview camera, side blind zone alert, forward collision alert, and land maintenance assist, including lane departure warning, are just a few of the fantastic features.
You will always feel secure and at ease when you take a ride thanks to all of these excellent features. This model's 1.6 L Turbo-Diesel engine provides excellent fuel efficiency.
Due to the fact that it won't sacrifice power as other models do, you will have the best experience.
Reliability Of Chevy Equinox, Best Years #6 – 2021 Chevy Equinox
The 2021 Chevy Equinox is unquestionably a good model. This 2021 model has a reliability of Chevy Equinox rating of 87 out of 100. This is according to J.D. Power.
Many consider this the best rating available for a compact SUV.
This model has six cutting-edge safety systems, a 1.5 L turbo engine that delivers efficient performance, great fuel economy that won't run out quickly, and a starting price as low as $23,000.
Frequently Asked Questions
Are Chevy Equinox Good Cars
The Chevrolet Equinox from 2022 is a respectable small SUV. The Equinox sports a big cabin with five seats, an easy-to-use infotainment system, and a respectable selection of standard safety features. It's easy to navigate around town and comfortable to drive on less-than-ideal pavement.
Where Is The Chevy Equinox Made
Ingersoll, Canada, Ontario, San Luis Potosi, and Ramos Arizpe, Mexico are the locations where the Chevy Equinox is produced. The car is constructed at these factories specifically for the American market. China's Hubei Province has another industrial site. It produces the product for both Chinese and foreign markets.
Do Chevy Equinox Have A Lot Of Problems
The engine in the Chevrolet Equinox is the subject of hundreds of complaints each year, yet so far none of these issues have prompted a recall. The Chevy Equinox engine is frequently the subject of complaints about the smell of smoke and gasoline, fuel pump failure, and high oil use.