It's a no-brainer that the Ford Mustang is one of the most iconic American cars ever. From its creation in the 60s to date, the Ford Mustang has grown with giant leaps through several generations yet continues to retain its iconic identity. Some of us don't believe fancy cars to be reliable. If you are wondering how many miles do Mustangs last, then you should read this to the end.
With proper care and maintenance, a Mustang will last for 200,000 miles and more before the end of its life. With average miles of 12,000 per year, the Mustang can last 16 years or more with good care. They're strong and reliable.
Mustangs are muscle and sports cars, a favorite amongst vintage design lovers. The Mustang's single con is that it handles winter periods poorly. Still, it is a powerful performing vehicle to own. We will explain all about the Mustang's reliability, cost, and generation in this article.
Mustang Generations
Since its debut in April 1964, the Mustang has grown in generations of unique vehicle upgrades. The success of the debut led to a whole era of pony car competition which saw the 1967 Chevrolet Camaro and the Dodge Challenger (ensure that you choose one from the best Dodge Challenger years) in the competition.
Within three years, the Mustang became chameleon-like. It could take any design from a high-power Boss 429 to a NASCAR power engine car. The Mustang's adaptability became the reason for its endurance to date.
It went through a series of six generations of designs to get to what we have today, and some of these car generations still exist as vintage. However, the latest model was in 2005, using the original design and slight modifications. Today, Mustang's come in a convertible with a long-hood deck style and a rear-wheel drive.
1st Gen Mustang
In 1965, the Mustang car came to the market as a 1965 model and sold a whopping 120,000 units. Even though changes were made on "after August 1964 models" concerning emissions control (for more insight, check out our guide on do all cars have a catalytic converter) as upgrades, people still refer to the early Mustangs as 1964½ and the post-August as late-1965s.
But, the Mustang notchback convertible was among the first to join the long line of late 1965 Mustang models. The Mustang launch saw a total sale of 681,100 cars, a more significant sale record than expected, and this was due to the ability to convert the Mustang to anything ranging from a simple vehicle to a race car.
The early 1st generation Mustangs boast an engine power lineup of 170-CID straight-six, the 289-CID V-8, and a 4.3-liter V-8. The 1965 models upgraded engine engines to 200-CID with 3.3 liters and a 289 with a two-barrel carburetor. These were the minor changes in 1996.
Later on March 1st, 1996, the Millionth Mustang surfaced. The first generation Mustang went through several changes ranging from engine upgrades to the introduction of alternators as generator replacements.
The pressure to produce as many cars as possible led to mistakes such as logo errors. This error will be why the redesign of almost 121,538 versions of the "1964½" Mustangs occurred, and with the changes in design came new versions of the Mustang.
From 1967 to 1973, the Mustang became more prominent to accommodate a big block engine, large end and rear style, large gauges, and a thick crash pad. But despite these changes, from 1969, sales of Mustangs took a nosedive and continued till 1973. By then, other competitors have left pony cars.
2nd Gen Mustang
The 2nd generation of Mustangs was from 1974 to 1978 and was one of the most iconic generations in Mustang history. Lee Iacocca became Ford's president and gave the go-ahead for a smaller, fuel-efficient Mustang.
The model came into the market in 1973, before the first oil crisis. The timing couldn't have been more perfect, and the sales of the new Mustang grew with the new Mustang model.
The new Mustang was more petite, heavier, and met all U.S emission regulations. However, its performance was poor, with an engine lineup of 2.3 L I4 and the 2.8 L Cologne V6. From 1975 to 1978, the versions of Mustang had C-4 automatic transmission, power steering, and power brakes.
Other changes came in, too, making the 2nd gen of Mustang among the best set in its history. With oil came the return of people's love for big cars (not to mention the biggest car in the world), and sales were average. By the end of 1978, Ford was already on a design for a new version of the Mustang.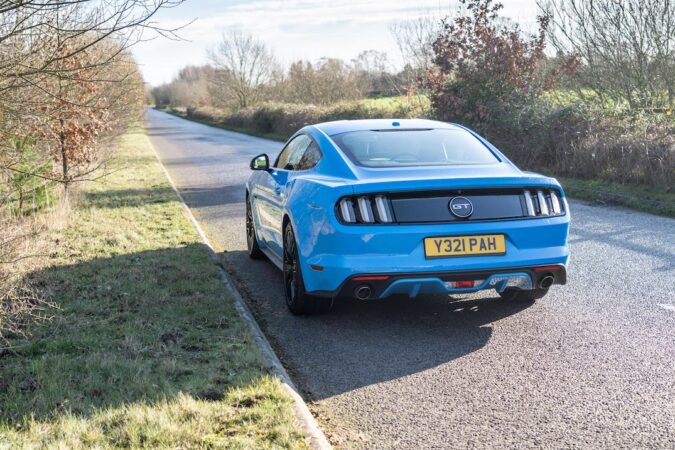 3rd Gen Mustang
The 3rd generation brought fresh and retro designs into the Mustang family. Under the Fox platform, the Mustang had a 2.3 liter 4 cylinder engine and a turbocharger of 132hp form. The engine lineup was the 2.8 liter V6 and the 4.9 V8, also known as the 5.0. The 3rd gen saw Ford building 140-mph Mustang police cars.
With emission tunning getting better, the performance of Mustangs got better. Mustang got its first convertible in ten years, an engine replacement with a 3.8-liter V6, and a new improved turbocharge engine made a comeback.
In 1987, Ford introduced a stylish aero theme style with a new interior and flush headlights. They left the V-6 with only two models, the Ford Mustang LX and the V-8 power Ford Mustang GT. the cars Ford made in the 3rd gen had 88-hp, 2.3 liters, stealth, and had a performing edge more than any car they ever made.
But, in 1989, sales dived, and in 1993, Ford brought out the SVT Cobra. It has an arrogant styling, shock, and a modified 235-hp V-8. Ford added the chassis braces, Koni dampers, and Eibach springs. Less than 5,000 SVT Cobras came into existence, and Ford made only 107 Rs.
4th Gen Mustang
The 4th gen took Mustang back to originality. With the aid of a survey, Ford concluded that its fans wanted more Mustang features. This survey gave birth to multiple uses of the 1994 Mustang prancing horse logo. The Mustang took more of the original Mustang dashboard shape.
The new version of the Mustang became a combination of the Fox and the original Mustang cars. It had a softer tunning and a 4.6-liter OHC V-8, yet there were complaints of the vehicle lacking low-end torque. Among the 4th gen, the lineup is the SVT Cobra still.
1999 saw the Mustang change to a New Edge styling and the V6 Engine to a 190hp. With Chevrolet 2002 stopping the production of the Camero, Mustang became the first class in high-power vehicles, and the 1999 SVT Chevrolet became the first Mustang to have an independent rear suspension.
5th Gen Mustang
The 5th generation of Mustang started in 2005 and ended in 2014. Ford left the Fox platform and went for a retro look but retained the back axle to reduce production cost. This act came with lots of criticism from automobile critics.
The new Mustang came with a 4.0-liter V-6 of 210hp capacity. The positive reaction to the new Mustang was enough to warrant that Chrysler brought back the Dodge Challenger and General Motors the Camaro. But, the Mustang had a surprise waiting.
Ford gave the 5th gen Mustang a new look to meet the new Camaro in 2010, and the car's main feature is the taillights. In 2011 the Mustang swapped engines for a 3.7-liter V-6 of 305hp capacity and a brand new 5.0 liter V-8 with a power capacity of 412hp. 2012 features a Boss 302 with 444hp, and the Boss 302 Laguna became a track car.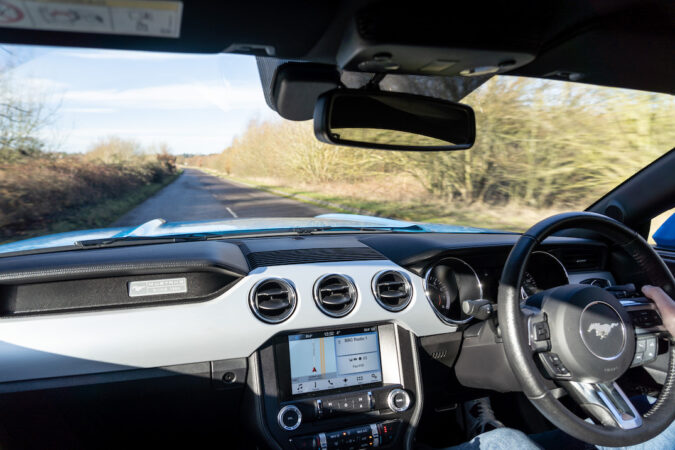 6th Gen Mustang
The latest line of Ford came as the 50th anniversary present in December 2013. It had a rear suspension as standard equipment and a new 310hp, 2.3 litter turbocharged four-cylinder. The 2018 version came with a fresh look, and the V6 engine became obsolete. In 2019, the 2020 Mustang Mach-E emerged in four-door and electric mode.
The National Highway Traffic Safety gave the Mustang a five-star safety rating for its side, front, and rollover crash protection in February 2015. However, in May 2015, Ford recalled about 19,486 of the 2015 Ford Mustang with a production date between February 14 and 10, 2014 to 2015. Due to explodable airbags.
The 2019 model is a reintroduction of the GT500, changing to a hand-built 5.2-liter V8 engine and a supercharged 2.65-liter root-type. However, 2021 saw the end of the GT350 production, and Ford brought back Mach 1 in 2021.
Mach 1 came with a 5.0L Coyote engine and parts of the GT500 like the rear toe link and rear axle cooling system. The GT500 won lots of awards and is the best car in 2021.
Ford Mustang Reliability
Iconic looks are not the only feature to check for while buying a car; the vehicle's reliability is the essential aspect to check for, and the Mustang is no exception. Getting an unreliable vehicle can cause thousands of dollars and even death.
The Ford Mustang is among the most reliable cars available, and it rates 3.5 on a scale of 5.0 and 20th out of 24 in midsize cars' reliability rate. It also has a 5 out of 5 rating from NHTSA. Major repairs in a Mustang are uncommon, and the average annual repair cost is about $709. 
This repair cost makes the Mustang one of the cheapest cars to maintain. Though cost of maintenance may vary due to how careful the owner is with the vehicle. The Mustang is solid enough to withstand most maltreatments. It has a high-power engine and is among some of the fastest average-income cars ever made.
Mustang Years To Avoid
Despite the high-reliability ratings of the Mustang, some model years fell short of the standard, leading to several complaints about faults. These faults range from powertrain problems to unstable gears, and the high cost of part replacements.
The 2015, 2016, and 2018 Mustang model years are the least reliable model years made. With 2018 as the worst. According to Consumer Reports, the 2018 Model rates one out of 5-star reliability ratings. It is also number three on their list of cars to avoid buying.
The years had different problems, some of which were taken care of by subsequent version upgrades. Below are the year's models to avoid and why.
How Many Miles Do Mustangs Last, Years To Avoid: #1. Ford Mustang 2015
Despite making the start of a new generation with lots of redesign and improvements from the previous version, the Ford Mustang 2015 gave an awful set of issues. These issues lead to a high severity rating of 10.0 on Car Complaints.
The major problem with the 2015 year was the powertrain problem. Its mileage rate was 21,305 miles, which is low. Complaints about unstable gears and car jerks while driving was a high occurrence. Besides these issues, the cost of replacing the faulty parts was not cheap or easily accessible.
These problems made the year 2015 models very dangerous for highway driving, as it could cause accidents and even death. Aside from the powertrain and the gear instability, there have been records of the driveshaft vibrating on some models.          
Before getting this Mustang model, check properly for rust and gear instability. If possible, change the brakes and ensure the engine health is top-notch. Generally, purchasing the 2015 Mustang models is at risk of extra spending on maintenance and part replacement.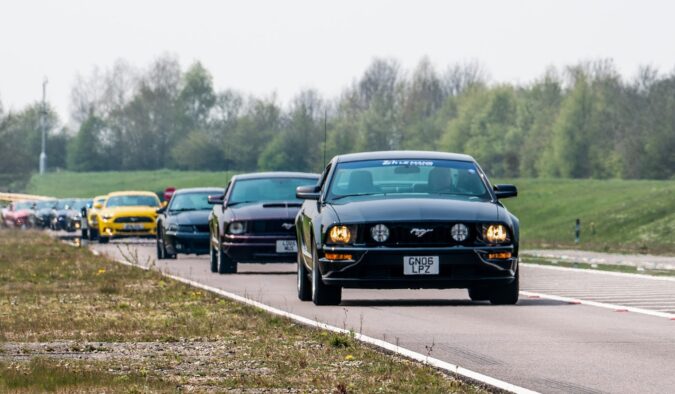 How Many Miles Do Mustangs Last, Years To Avoid: #2. Ford Mustang 2016
The 2016 Mustang was to be an improvement from the 2015 predecessor. But it has its fault, which gave it a spot on the Consumer Reports list of cars to avoid. The flaws include the drivetrain problem and clutch malfunction.
The drivetrain fault leads to a high rate of vibration while driving at a mileage of 500 miles and above. Car Complaints rates the 2016 models a 7.6 severity rating, and the clutch malfunction was the primary issue.
The clutch can malfunction anytime, causing a gear change that makes you unable to switch gears and can result in accidents. This happens at about 14,830 miles.
The model's engine is another problem. It tends to lose power while driving at about 15,000 miles. There are also complaints about the car turning off without notice. The loss of power leads to car users getting stranded at different locations. It is essential to check the car mileage to avoid these faults.
How Many Miles Do Mustangs Last, Years To Avoid: #3. Ford Mustang 2018
2018 is the worst year for Mustang, with a reliability rating of 1 out of 5 from Consumer Reports and 3rd on the Consumer Reports of used cars list to avoid buying. The major problem was the engine. It was bad enough to get a severity rating of 10.0 on Car Complaints.
The engine loses power, causing a jerk that shifts gears and makes a loud noise on average speed driving. These faults have led to a lot of crashes leading to injuries. The engine problem usually starts at about 8,000 miles.
Most Reliable Mustang Years
The Mustang is a compelling high-tech muscle car with a high-reliability rate. The reliability in Mustang cars is an attribute of some model years. Even though not everyone agrees with rating the Mustang as a reliable car, there is no doubt that they produce good vehicles. The best model year includes the following.
How Many Miles Do Mustangs Last, Most Reliable Years: #1. 2011 Mustang
The 2011 Mustang model year is very reliable. With a massive V6 engine of 306hp capacity, it is safe to call it one of the best Mustangs. The 2011 Mustang GT has a horsepower of 412 V8 and can be an automatic or manual transmission. This classic car costs about $10,000 to purchase.
How Many Miles Do Mustangs Last, Most Reliable Years: #2. 2014 Mustang
This last version of the Mustang fifth generation has a high score in quality and reliability. It has many luxury features, looks good, and purrs like a cat. The model is the best example of a muscle-power car.
How Many Miles Do Mustangs Last, Most Reliable Years: #3. 1967 Mustang 390
The design of the Mustang 390 makes it a very lovable car. With 427 lb-ft torque, 320 horsepower, and 390 cubic inches, the car is a classic of its kind.
How Many Miles Do Mustangs Last, Most Reliable Years: #4. 2019 Mustang Ecoboost
The 2019 Mustang Ecoboost boasts the best Mustang model yet award from HotCars. It has a 77/100 J.D Power reliability rating and is the best option for luxury power driving. The 2019 Mustang features include the Andriod Auto, Apple Carplay, and a 310hp engine, which makes this year's mode an excellent choice for tech-loving car fans.
How Many Miles Do Mustangs Last, Most Reliable Years: #5. 2014 Mustang GT500
This year's model has a speed of 202 mph coming from its 662hp super 5.8-liter V8 engine. The power ratings are very high, and it has a 0-60 time of 3.7 seconds. This model is as great as it gets.
How Many Miles Do Mustangs Last, Most Reliable Years: #6. 2020 and 2021 Mustang
The 2020 and 2021 Mustang models are the latest model year and are among the best models. The 2020 model has an engine of a four-cylinder turbo or a V8 engine, and the styles are flashy and have different user choice options, including a convertible.
The safety ratings are excellent, with many assistant driving features—just the perfect choice for any Mustang lover. The 2020 and 2021 model years are great choices for anyone that wants a Mustang.
Mustang Maintenance Cost
The Mustang is one of the cars with low maintenance frequency. It has a maintenance frequency of 0.6, meaning that it doesn't require significant maintenance all too regularly. This timeframe is shorter in comparison to an average car. However, running care costs per year is slightly higher than an average car.
The annual average maintenance cost is about $700. While the expense is higher than an average car maintenance cost, it is significantly lower than that of a sports car. This cost includes all system checking and services within a year.
The cheap nature of running maintenance on Mustangs is one of its attractive features. It is vital to ensure that routine services are done. It ensures the car runs smoothly and prevents accidents due to faulty car parts.
Mustang VS Camaro Reliability
The rivalry between the Mustang and the Camaro has been a tale as old as time. Yet they have so much in common. They are both rear-wheel drive and use four and eight-cylinder engines. They both have convertible styles and have undergone numerous face redesigns.
Despite the similarities between the Mustang and the Camaro, they are two entirely different cars. The Mustang is slightly faster than the Camaro with 0.6 seconds, but the Camaro has a higher safety rating than the Mustang.
However, the Camaro has some shortcomings in its driver assistance features compared to the Mustang. There is not much difference between both brands as they have been in the nose-to-nose competition for a long time.
Facts about Mustangs: How Long They Last and More
Ford Mustangs are known for their powerful engines and agility and are famous among muscle car and speed enthusiasts.
The lifespan of a Mustang can vary drastically depending on the car's usage, mileage, environmental conditions, and other factors.
The average lifespan of a Ford Mustang is about 200,000 miles, and with proper care, it can last even longer.
Rust is a common problem with Mustangs, which typically start on the hood and rear axle about 10 to 12 years after production.
The cost of maintaining a Mustang varies depending on the make and model, driving habits, and driving environment, but it's relatively reliable compared to most vehicles.
The basic expenses of keeping a Mustang under normal driving conditions include brake pads, batteries, tires, transmission, and spark plugs.
Mustang owners can help prolong the life of their vehicles by parking them indoors, waxing them regularly, avoiding salted roads and steep hills, and checking fluids, and making regularly scheduled visits to the mechanic.
Other factors affecting the lifespan and maintenance costs of a Mustang include transmission, options, configuration, trim level, climate, and routine driving conditions.
Mustang enthusiasts can salvage their cars and get the remaining value out of them when they are in an accident or cost more to fix than their value.
The seventh-generation Ford Mustang S650 is set to be relaunched in 2022, and Ford has developed an electric SUV version of the popular vehicle called the Ford Mustang Mach E.
FAQs On How Many Miles Do Mustangs Last
Here are some popular FAQs:
Are Mustangs Reliable
Mustangs are reliable vehicles. They have a 5/5 rating from NHTSA and a 77/100 rating from J.D Power regarding reliability and quality. Their design features make them easy to maintain and repair when necessary. You should expect minimal problems with your Mustang throughout its lifetime.
How Much Are Mustangs
Mustang's price ranges from $5,000 to $50,000. With the Mustang GT at around $36,500 and the convertible at $32,000. The premium 5.0 liter V8 goes as high as $45,000 and above, depending on the model.
Are Mustangs Good Cars
The Ford Mustang car models are good cars. They have powerful engine capacity, smooth driveability, stylish body, comfortable seat, appealing looks, and a car that garners respect among classic vehicles.
How Long Do Mustangs Last
Mustangs last about 16 years, but the car can go beyond that amount with extra care. You should follow the maintenance schedule in your owner's manual. This will include changing the oil every three months or 3,000 miles (whichever comes first), changing filters every year or so, and flushing fluids when needed.
Is A Mustang A Good First Car
The Mustang is not a good first car because it is high-maintenance. You need to be mature enough to handle owning your own vehicle and have enough money saved up for repairs and maintenance. The Mustang's high performance is a disadvantage as a first car choice.
How Much Horsepower Does A V6 Mustang Have
The V6 Mustang produces 305 horsepower at 6,500 RPM. It has a whopping 300 horsepower, more than the previous model. This Mustang model also has a 280-pound-feet of torque to go with the horsepower it generates.
Are Mustangs Expensive
Mustangs are expensive, starting at $28,000 due to the heavy tax imposition on imported fully built vehicles. The tax cost increases the initial car cost. Mustangs have great performance specs as well as styling that many people love. As a result, they can be hard to find in stock form at local dealerships when they go on sale because there is always a high demand for them.
Do Mustangs Hold Their Value
The Mustang holds so much value because they are classic cars that never fade away with time. Their reliability is an added value, and they outperform any other vehicle of the same age and condition. The Ford Mustang is on the top list of cars that have value after seven years.
Are Mustangs Good On Gas
Mustangs are not very good on gas; the least miles per gallon is 16 miles. A small Mustang with a modern engine will have manageable gas conservation. But the higher Mustang models are less gas conservative. The best choice of Mustang for fuel efficiency is the EcoBoost.
Conclusion On How Many Miles Do Mustangs Last
The Mustang has a long span with reasonable care and will serve the user faithfully as it should. While purchasing a Mustang, best find the model years with reliability to avoid buying the model years with faults.
How many miles do Mustangs last? Depending on maintenance, a Mustang can last up to 200,000 miles or more. Overall the Mustang is a car to own if you love power sports cars.