Are you planning on purchasing a Subaru and you are asking yourself who makes Subaru? If this is the case then you are at the right place because there will be a lot to cover on this topic since Subaru is one of the most popular car brands in the US and owns a major share of the market when it comes to selling new vehicles.
As we all know Subaru is a Japanese car manufacturer widely known for their boxer engines. These are the engines that they've stuck to throughout their whole history and have created a name for themselves and everyone who wants to purchase a Subaru primarily gets it for these engines. They are simply unique and not many vehicles across the globe are using them.
Also, they are in the US market for decades and during this long time, they also have created a big customer base and relatively strong fan base as well. There are a ton of forums out there about Subarus. Not to mention their WRX cars that are also one of the hottest cars when it comes to WRC racing. They participate every year in this event with their Impreza WRX and winning titles with ease. But we only are scratching the surface when it comes to Subaru.
That's why in this article, we are going to learn who are they and their history. Then we will learn when they came to America and their production plants here. We will also learn who makes Subaru and their best-selling models. Later we will focus on the reliability aspect as well as the common problems. So, let's get into it.
Who Are Subaru?
Subaru is a Japanese car manufacturer that has a worldwide presence. Meaning that they sell their cars globally and they are present in most of the markets across the globe. So, it would be a rather difficult task to go to a country where they do not have a dealership and service department. Meaning that buying a Subaru is a great idea since you can service it wherever you go.
According to Wikipedia, they are the 21st largest car manufacturer. Which is a number that deserves big respect. To be 21st in a market where the competition is so tough and ruthless is a real accomplishment. And they are keeping the name and logo as something holy, since their inception.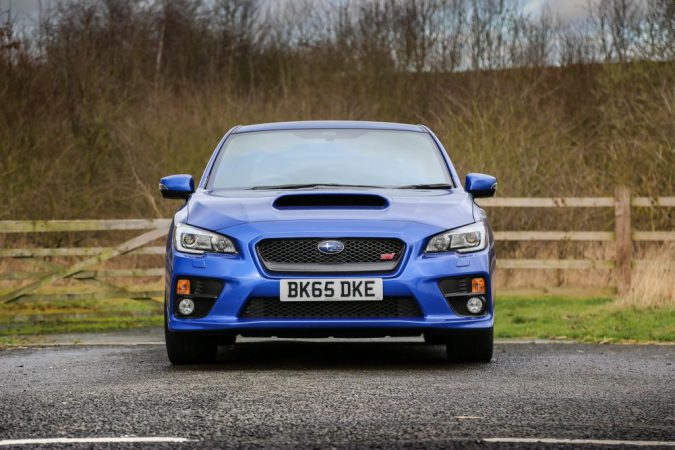 Their logo and name story are somewhat unique and interesting to know. Their name is a Japanese name that was given to the Pleiades star cluster. The Pleiades star cluster is a cluster of stars that can be seen with a naked eye. So on the logo, there are the six stars that are shown. This logo is since Subarus's early days and it hasn't changed much.
That's why people are associating them with this brand and Subaru has built a big name for itself. But who makes Subaru? Well, we are going to cover that a bit later when we will discuss more on their factories globally.
Now let's discuss something about their history and how they became what they are now. Knowing their history will make understanding who makes Subaru quite easier and interesting to learn.
Subaru History – Who Makes Them?
So, who makes Subaru? Well in this chapter we are going to elaborate on that in detail. What is important to note is that they are owned by the Fuji Heavy Industries conglomerate. In this conglomerate, Subaru is only a car division owned by a company called Fuji Heavy Industries.
The early days of Fuji Heavy industries were in 1915 when this company started as an Aircraft Research Laboratory. Then in 1932, this company was restructured and renamed Nakajima Aircraft Company. And this company during WW2 was one of the major aircraft manufacturers in Japan.
Then after the war, this company was again reorganized into Fuji Sangyo, this company ditched military aircraft manufacturing and started to produce scooters after the war. Then this company in 1950 was reorganized again and separated into 12 different companies and Fuji Heavy Industries was created which became the mother company. Also known as a corporation.
Then in the '50s, Fuji Heavy industries decided to enter car manufacturing since this industry was booming after the war. So, this company was created in 1953 and the Subaru 1500 was introduced. The 1500 was the first model that rolled out the production line. But the mass production was delayed until a few years later when the Subaru 360 was introduced.
The shape that Subaru has today got in the '60s when the Subaru 1000 was introduced with the first boxer engine produced by this company. And as you know the boxer engine is one of the things that a lot of people connect Subaru with.
So, the answer to the question of who makes Subaru is Fuji Heavy Industries from Japan. This is the mother company that owns Subaru. But how and when did Subaru come to America? That's what we are going to learn next.
When Did They Come To America?
We learned who makes Subaru, now let's talk about Subaru's North American operations. Since this article is about Subaru's US market and it is useful for you to know the Subaru of America history and how it all began.
The North American company of Subaru also known as Subaru of America was started in 1968 and has headquarters in Camden, New Jersey. With Tomomi Nakamura as the CEO of the company. As you might presume this is a subsidiary of Subaru which is a subsidiary of Fuji Industries in Japan.
The idea about this company in America was by Malcolm Bricklin who is known for the Bricklin SV-1 car from 1974. This man is also responsible for the import of different Fiat products in the US as well as the famous Yugo made by Zastava in the '80s.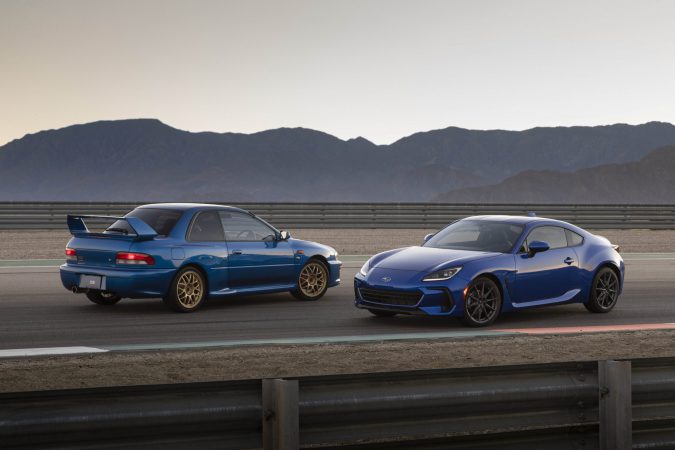 Nevertheless, this entrepreneur has recognized the potential of Japanese cars and their quality and concluded that they would sell well here. So, he tried to import the Subaru 360. He made a deal with Subaru and formed the Subaru of America.
And from here the successful Subaru story in the American market has begun and now Subaru employs more than 5,900 people in the States. This is not something really big but is quite significant since a lot of people are earning their bread here in the states because of Subaru.
In the beginning, there were not a lot of models available here in the states. The most notable models were the 360, 1100, 1300. In the '90s Subaru saw a big boom in the US market because of the introduction of their legendary models. Namely, the Impreza, Impreza WRX, The Outback, Forester. These models have built the Subaru name in the US and Subaru became a big player.
Production Plants In The USA
We learned who makes Subaru, now let's see where is the production of Subaru located. As you know Subaru is owned by Fuji Heavy Industries from Japan and they are in charge of producing Subarus.
At the moment they have two production plants worldwide. One of the factories is located in Gunma, Japan. This factory is in charge of the global supply of Subarus. So, all of the Subarus sold in foreign markets as well as the Japanese market are manufactured in Japan. There are also some independent factories that assemble Subarus, more precisely in Malaysia.
While the US models are assembled in Lafayette, Indiana where the North American factory is located.
At the moment the factory in Lafayette is producing the Legacy, Outback, Impreza, and the Ascent. All the other models like the Subaru BRZ are imported from Japan where they are manufactured. This is the case because the US factory cannot accommodate the production of all of the models that Subaru has. This factory is serving the Americas market.
In the past, this factory also assembled Isuzu products for the US market. Namely, the Isuzu pickup, Isuzu Amigo, Isuzu Axiom, and other models as well as the Honda Passport from 1997 to 2002.
Overall, the thing you need to know when it comes to who makes Subaru is to know that the US models are Legacy, Outback, Impreza, and the Ascent. The Crostrek, Forester, BRZ, are made in Japan or Malaysia.
Subaru Vehicles Main Characteristics
We learned who makes Subaru now let's discuss some other interesting facts. Have you asked yourself what characteristics are Subaru vehicles famous for? What makes them really special and do people want to own a Subaru?
Well, the first thing is that they are pretty unique and there are no similar vehicles to the Subaru out there. Their cars always try to stand out with their design language and make their cars look special. They have unique design language and front grilles that are really unlike anything you will see out there. For me, they are the expression of Japanese design and culture and they look splendid.
Another thing why people love Subaru is their use of boxer engines. Subaru just loves the boxer engine design and they are running these engines in all of their cars. But what boxer means?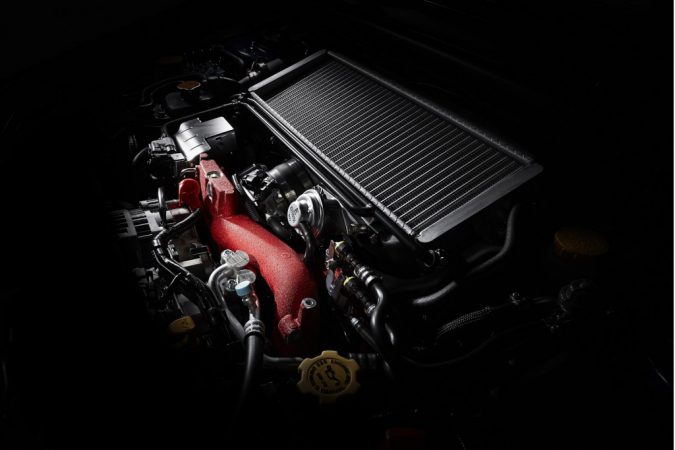 The boxer engine design is like nothing else that you are seeing on the road. The engine is not vertical but horizontal. Meaning that the crankshaft is in the middle while the pistons are laid out horizontally on both ends. So, when the engine works the pistons look like two boxers that are boxing.
The engine has a low center of gravity because of this and this allows the engine to work smoothly and deliver even power.
And when it comes to power delivery here is the AWD system that is included on all of the Subaru products except the BRZ. But what this means? This means that power is delivered to all four wheels by the Subaru AWD system. Meaning that all Subarus often outperform other models because of their ingenuous AWD system. On most cars, you pay for AWD but on Subarus, this is a standard.
What Models Do Subaru Make?
We learned who makes them and where they are having plants across the globe. Now let's talk about their model lineup. This will be quite useful for you if you are on the market for a new Subaru.
We will also point out which are the models that are made in the US. So, if you want to learn more about the Subaru lineup for the US market, follow along.
Subaru Impreza
The Impreza is probably the model that most people are associating Subaru with. The Impreza is a legendary vehicle that has proven itself in many different motorsports and created a cult following.
And really, this following is not for nothing since this model is really good and also very affordable. You can get an Impreza for less than 20k which is an insane value for your money. You can also go a step further and get a WRX. But this will cost you a good penny since it includes quite a lot more than the base model of the Impreza. So who makes them, well the most important is that this model is made in the USA. So, if you want something American but still a Subaru, this will be it.
Subaru Legacy
The Legacy is a mid-size car that is produced by Subaru. It is basically a Camry alternative. But this doesn't mean that it is not good. The Legacy is a very roomy car that is great if you have a bigger family and you still want a sedan.
And personally, the Legacy is my favorite model from the Subaru lineup. Since it is an incredible value for your money. You can get a new Legacy for about $23,999 which is an unbeatable price. And for this price, you get a 2.5L engine as well as AWD with an 8-speed CVT. But who makes Subaru? This model is also made in the US.
Subaru Outback
The Outback is a station wagon that is produced by Subaru. This station wagon is based on the Legacy. It is basically a Legacy in a station wagon form which I also quite like since this platform is really good and can be used to create other products as well.
The important thing is that the Legacy is an off-road capable station wagon. That's right, with the Outback you get an increased ride height and also special trims like the Wilderness with which you can go off-roading if you like. So, who makes Subaru? This Subaru is also assembled in the US.
Subaru Crossrek
The Crosstrek is a small SUV that has a clever design. It is quite different from anything else in its category and that's why it is so popular among the younger audience.
The Crosstrek also delivers quite a bit for what you pay, meaning that this is a really good value for your money. You get a 2.0L boxer engine paired with an 8 speed CVT and AWD for $23,000. And it is really difficult to beat this offer.
There are a ton of alternatives on the market but they don't even come close to this price range. But who makes Subaru Crosstrek? Unfortunately, the Crosstrek is an import. Meaning that it is produced elsewhere and not in the US.
Subaru Forester
We answered who makes Subaru and now we came to the important bit. And that is the SUV segment where the  Forester shines. The Forester is probably one of the most desired SUVs on the market right now and for a reason.
It has a well-thought-out clever design and it looks like an upgrade to the Outback that we discussed. It is quite taller and it can tackle obstacles far easier. What is good though is that it is not that expensive after all. Costing only $25,999. And for this money, you get a 2.5L engine paired with a CVT transmission and AWD. But who makes Subaru? The Forester is also a foreign product meaning that the Foresters sold here are imported from Japan.
Subaru Ascent
And for the people who want something really big, that has a presence on the road that can't be matched Subaru also has an offer. And that is the Subaru Ascent.
This big SUV looks splendid. Especially in all black. There is hardly any competition in the looks department that can match the Ascent. And especially for this price that is offered in. More precisely the Ascent will cost you $32,999. Which is a great price for what you pay.
And you get a lot with this SUV more precisely a 2.4L turbocharged engine that is making 260hp, paired with an 8-speed CVT transmission. But who makes Subaru? This Subaru model is assembled in the US.
Subaru BRZ
And last but not least is the BRZ. This small two-door is the perfect sports car for the people that are entering the sports car market. The BRZ quite delivers and trust me it delivers an excellent performance.
It has the same 2.4L but without a turbocharger. Meaning that it only produces about 228hp. The BRZ is paired with a 6-speed automatic transmission with an overdrive gear (if you need to learn more about what this is, check out our guide on the meaning of O/D off).
But who makes Subaru? This Subaru is also produced elsewhere and is not made in the US. Meaning that it is imported into the US.
Are Subarus Reliable Cars – What Makes Them Look Bad?
Now let's answer some questions that bother a lot of us. Are Subarus reliable vehicles in the first place? We all heard some stories about Subaru and unfortunately, they are true. After they add up some miles are becoming a bit unreliable and can be rather difficult to cope with owning one. Especially if was not maintained well by the previous owner.
Many of the cars are having head gasket issues and also oil consumption problems that can ruin the engine if they are not treated on time. So, if you get a used car that hasn't been sorted out and these things replaced, it can be problematic. Since the engine could be damaged and the bearings destroyed. In this case, the engine will require a full rebuild and that will be your only way out of this unless you get a new engine for your Subaru.
So, we can conclude that when they are new, they are very reliable cars. But as they age and build up miles, some of these problems come to the surface and can annoy you as a car owner.
Can Subaru Make A Good Second Hand Car?
We learned who makes Subaru now let's see if this make can make a good second-hand car. And the answer is yes. Not as a Toyota or a Honda would. But still, Subarus are really good as second-hand cars as well.
You only need to be aware of the potential problems and know the previous history of that vehicle in detail. If it has been loved by the previous owner or not. Also, if you want to make yourself sure that you get a good car, do the preventive maintenance by replacing the timing belt, head gaskets, and other things prone to failure.
So, you can be sure that your car will last as good as a new one This will require some investment. But I think that it is worth it. Especially if you want to drive something special like some of these models. So, if you want one, go and get one. Just be aware of the possible problems and you will be good to go.
Subaru and Toyota Partnership Facts
Subaru Corporation, formerly known as Fuji Heavy Industries, is the automotive division of the company that owns various manufacturing companies, including aircraft and heavy industrial equipment.
Subaru's name comes from the Pleiades star cluster, which has six visible stars, and its logo features six stars.
Toyota owns 20% of Subaru and is its largest single shareholder, giving Subaru access to steel and raw materials produced through the Toyota supplier network.
Subaru has only two manufacturing plants, one in Japan and one in Indiana, and underwent a $400 million expansion in 2017 to increase production capacity.
Toyota announced plans to increase its stake in Subaru from 16.83% to 20%, but there are no short-term plans to make Subaru a wholly-owned subsidiary.
Subaru's partnership with Toyota provides access to an expanded supply chain and a research and development budget that matches up with the largest players in the industry.
By 2030, Subaru plans to make 40% of its vehicles electric or hybrid, and by 2035, it plans to offer only electric and hybrid models.
The partnership has already led to the launch of the Crosstrek Plug-In Hybrid, with hybrid options for the Outback, Forester, and Ascent scheduled for 2021 and 2022.
Subaru has over 1,900 dealerships in 100 countries and is committed to eco-technology and waste management solutions.
Despite the partnership with Toyota, Subaru plans to maintain its unique attributes and image, and its future looks bright as it continues to rise in the North American market.
Conclusion
In this article, we covered quite a bit about who makes Subaru. We first learned who they are and their history in the US market. As you know they have a long history in the US dating back to 1968 when Bricklin brought them here on the North American continent.
Then we learned who makes them and where are their cars made. As you know they have plants in Japan as well as the US. So a lot of models are made here. Then we covered all of the models made by Subaru and we concluded which of them are produced in the US and which of them are made elsewhere. Lastly, we learned if a Subaru is the right option for you and the answer is yes if you want something special.