Are you interested in learning more about the Nissan Altima 2015 transmission? Well, if this is the case, then you are at the right place because this article will be all about the Nissan Altima and also the transmission that is used on these Altimas.
Doing your own research before you decide to purchase a car should be one of your top priorities. Why we are saying this? Well, on the market there are dozens of brands and hundreds of unique models. And each of these models has numerous life-long updates and generational changes. So, learning the specific data for each of these generations should be one of your top priorities.
Namely, because each car has some issues here and there. No vehicle is perfect. Some cars have more problems while some cars have fewer. It is really up to you if you want to get a used car to choose correctly and not end up burned in the end. And trust me, this can often become a reality for you, especially when it comes to transmissions. These transmissions can cost thousands of dollars to rebuild or replace. This is why we are going to help you out.
First, we are going to learn what is a CVT transmission and how these transmissions work. Then we will cover the pros and cons of automatic transmission. After we introduce ourselves to the topic, we will discuss the 2015 Nissan Altima, we will learn more about its specs, and most importantly about the Nissan Altima 2015 transmission and its problems. So, if you want to learn more, follow along.
CVT Transmission
Now before we discuss the Nissan Altima 2015 transmission, let's take a look at what is CVT transmission. Why is this important? Well, the transmission used in the 2015 Altima is a CVT transmission. So, this type of transmission has a different method of action than your standard automatic.
Nevertheless, the CVT transmission is simply a torque-converting box. This device is basically converting the rotational energy of the crankshaft into torque. And this torque energy is then transferred to the wheels.
The CVT is a continuously variable transmission. This transmission does not have the standard gears that you can find in your ordinary torque converter automatics.
The CVT transmission works in a different manner. This type of transmission is using a big steel belt that is running between two variable-diameter pulleys. There is an input pulley that receives the energy from the crankshaft and an output pulley that transfers the torque to the wheels.
Each of these pulleys has a cone-shaped halve that basically squeezes the belt. And this is basically how your gear ratio is adjusted.
Understanding how this component works without visualizing it can be rather difficult. This is why we are attaching a video up above of how this process is done.
What is good about this transmission is that the change of gears is really unnoticeable and you basically have one long gear instead of having 6 or 7 gears through which the transmission has to go through to get to the last. This process simplifies a lot of things. But it also has some cons. And more on that we are going to cover next before we cover the Nissan Altima 2015 transmission. So, you definitely don't want to miss that.
Pros & Cons Of CVT
So, we learned what is the CVT transmission and its basic principles. Now we think it's time to cover the pros and cons of CVT transmissions before we start learning about the Nissan Altima 2015 transmission.
Why do we think that this is necessary? Well, there are quite a bit of people trying to learn why CVTs are so good and why they are really bad at the same time. So, let's cover this in detail and learn about their positive sides and negative sides.
Pros
Let's first start with the pros of the CVT transmission before we cover the Nissan Altima 2015 transmission. What are the positives of running such a transmission for you as a driver? Let's elaborate.
The biggest pro of having a transmission like this is that you don't have gears. These transmissions have only one gear and this is everything you have. This means that you get the power right from the get-go, there are no delays between shifts and the car generally rides a lot smoother than with the torque converter transmission.
The CVT transmission adjusts the RPM for the best fuel efficiency. This type of transmission is really fuel efficient because it uses the energy from the engine in a very smart way. There is no energy that is lost and you get the most for your hard-earned dollar. This means less frequent stops at the gas pump. This is why a lot of economy cars nowadays come equipped with a CVT automatic.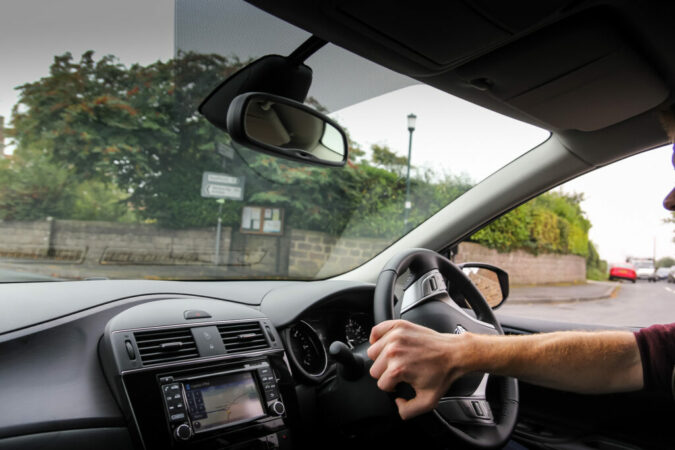 CVT automatic transmissions also have a lot fewer moving parts inside them. And this means fewer chances for failure. Even though with the Nissan Altima 2015 transmission that is not the case. But more on that topic, we are going to cover later.
What is important for you to note is that the CVT transmission simply is a transmission with two big pulleys. One input and one output pulley are basically connected with a big steel belt. There are no gears except for the reverse where you have a small planetary gear set. So, even if something breaks, the repairs can be done quicker with less time for the car to spend at the shop.
Cons
So, we have covered the pros of owning a CVT automatic. Now before we start discussing more about the Nissan Altima 2015 transmission, let's take a look at the cons of this type of transmission. As we mentioned, there are some cons to this type of transmission that deserve proper elaboration.
The first con of this type of transmission is the common noise that is heard during acceleration. This is the noise that the belt is producing while it starts spinning. This is a really peculiar tone that any type of belt is producing. So, it can get frustrating if you are used to the quietness of the cabin. Still, comes transmissions are quieter than others when it comes to this.
The second con is that these transmissions do not work well with engines that deliver high torque. Usually, CVT transmissions are installed on engines that have up to 250lb-ft of torque.
The next con is the inability to tow. That's right, CVT transmissions have really poor towing capability. These cars simply do not like towing at all. If you put too much stress on them, they could fail and cause you to end up losing a lot of money. And here we come to the last cons.
Another con is the low life expectancy of these transmissions. Especially Nissan CVT transmissions that are not highly regarded in this aspect. So, you need to be prepared for the transmission to go away after 90,000 miles or even less in some cases like with the Nissan Altima 2015 transmission.
And the last con is the price to fix. Repairing CVT automatics can be rather expensive since the parts cost a lot. As well as the labor.
Nissan Altima 2015
We learned what is a CVT transmission and the pros and cons of this type of transmission. We think that now it is time to learn more about the Altima before covering the Nissan Altima 2015 transmission. So, what is this model all about? This would be quite useful for people that are not quite familiar with the Altima and want to learn more about this model.
The Nissan Altima is a model produced by Nissan since 1992. The Altima is a mid-size sedan that is basically competing with the Toyota Camry and the Honda Accord in the mid-size sedan market.
As of 2022, there is a total of five generations of this nameplate. The most recent generation was released in 2019. All of these generations and unique and have their own quirks and features. But for this article, we are only interested in the fifth generation.
The Altima is slotted below the Nissan Maxima in terms of luxury features and above the Nissan Sentra.
All Altima models for the US market are manufactured at the Nissan factory in Smyrna, Tennessee. So, we can say that the Altima is pretty much an American product.
And it sells really well, even though sales dropped in the previous years. Back in its heyday, the Altima was able to sell for more than 335,000 units in 2014. But as the years went by sales dropped to 137,000 units in 2020. Even though there was a drop, we can be sure that the Altima will get back on its feet and will continue breaking records. But what about the Nissan Altima 2015 transmission? More on that in a bit.
2015 Nissan Altima Specs
Now let's take a look at the Nissan Altima from 2015. This is the most important model for us in this article. The 2015 Altima in fact is the fifth generation of this model.
This generation debuted in 2013 and 2014 was the first model year. The fifth generation was produced until 2018 when it was replaced with the next generation. This car was manufactured in Smyrna, Tennessee factory in the US.
What is interesting about this Altima model is that it was built on the Nissan D platform. This platform was shared with the Maxima as well as with the Nissan Pathfinder.
This generation of the Altima implements a front engine and front-wheel-drive system. This means that the Nissan Altima transmission is located on the right side of the engine when you open up the hood. This makes servicing a lot easier when compared to rear-wheel-drive cars.
In terms of dimensions, this generation of the Maxima has a wheelbase of 109.3 inches and an overall length of 191.3 inches. The model weighs between 3,153lbs and 3,373lbs depending on the model.
Nissan Altima Engines
In terms of engines, there were two engines available with this model, the base engine was a 2.5L inline-4 engine that produced 182hp and 180lb-ft of torque. The engine implements double overhead camshafts with variable valve timing and 4 valves per cylinder.
The more powerful engine is the 3.5L V6 engine that is producing 270hp and 261lb-ft of torque. This engine also has 4 valves per cylinder and implements DOHC heads with variable valve timing.
In terms of reliability, both of these engines perform rather well and have no major issues. Still later on we are going to discuss the common problems. Now let's take a look at the Nissan Altima 2015 transmission.
Nissan Altima 2015 Transmission
When it comes to the Nissan Altima 2015 transmission, it is worth noting that the transmission used in this model is a CVT automatic. We learned how these transmissions work and how they drive.
The exact model of this transmission is the Jatco CVT8-X Tronic CVT transmission.
If you didn't know, Jatco is a Japanese company that manufactures CVT transmissions for Nissan. Jatco created the first metal belt CVT transmission known as the F06A back in 1997. And they have produced more than 50 million CVT transmissions including the one found in the 2015 Altima.
And not only Nissan, but this company also supplies transmissions to Chrysler, Mitsubishi, Land Rover, Renault, AutoVaz, Subaru, Mazda, and many other companies.
What is interesting though is that these Jatco transmissions used in Nissan are pretty much notorious when it comes to their overall longevity and many of the early ones don't even last for 30,000 miles.
What is worth noting is that in recent years, these transmissions improved quite a lot and Nissan mainly gets the hate concerning this transmission because they were the pioneers that popularized the CVT transmissions and made it go mainstream. And the products were not proven and Nissan cars had a lot of issues.
Overall, a bad thing because Nissan destroyed their reputation a bit with these transmissions. Even though nowadays these transmissions perform as they should a lot of people are still scared to buy a Nissan because of the transmission. But more on how the Nissan Altima 2015 transmission performs and how these transmissions break we are going to cover in a bit.
2015 Nissan Altima Problems
Now let's take a look at the Nissan Altima problems before we discuss the Nissan Altima 2015 transmission problems.
Since this is a transmission problem-oriented article, we are only going to mention briefly the issues with the engines and what some owners experienced and shared on carcomplaints.com. Later on, we are going to share more on the Nissan Altima 2015 transmission problems. So, if you want to learn more, follow along.
Nissan Altima Engine Problems
When it comes to engine problems, it is worth noting that there are no serious issues with the engines. At least Nissan always delivers when it comes to internal combustion engines.
But it is worth noting that on the 2015 model there are some reports on problems concerning the engine. Namely, some owners reported that the engine stalled and died while driving. This was reportedly due to a problem with the valve body.
And that got us thinking that this is not a problem with the engine even though it's not actually the engine that's stalling but it's a problem with the transmission. And that's what we are going to cover next, where we are going to elaborate more on the Nissan Altima 2015 transmission problems.
Nissan Altima Transmission Problems
As we noted previously, a lot of engine stalls were reported because of this CVT transmission that the Nissan Altima has. Even though these are CVTs, they still have valve bodies and the valve body is the one that basically regulates the work of the transmission. So, a lot of these valve bodies on the Altima CVT can fail and will require the owner to change the valve body to solve the problem.
The second failure point is the steel belt that is mounted on the transmission, this is basically the belt that connects the input pulley and the output pulley. So, it is rather crucial. But it is also a very common failure point.
This is why even though there are some higher-power cars with CVT transmissions, we just won't recommend getting a car that is above 2.5L in displacement with a CVT transmission. So, with the 3.5L engine on the Altima, there is a higher chance to fail the transmission compared to the 2.5L engine.
Another failure point of the CVT on Nissan models is the cooling system. This system is rather weak and cannot manage to properly cool off the transmission, causing it to fail prematurely.
And the last cause is the failure of the planetary set of clutches which is rather common to fail as well. Now let's cover the recalls when it comes to the Nissan Altima 2015 transmission.
Nissan Altima Transmission Recall
In terms of recalls, there were two of them as we could find for the Altima of 2015. One of the recalls was issued in January 2017 and the other was issued in April 2015. Both of the recalls affect the RE0F10A transmission.
The one in 2017 was concerned with the TCM software because it required an update, while the one from 2015 was concerned with the torque converter.
Even if the transmission was recalled, this doesn't mean that the transmission became good. These transmissions are the weak spot of many Nissans in this era. So, you need to be aware of the issue with the Nissan Altima 2015 transmission before you buy.
2015 Nissan Altima Reliability
When it comes to the Nissan Altima's reliability, we can say that this model is more reliable than the one built previously.
The model has 63 complaints about the transmission on carcomplaints.com. But only 11 are reported as failures. For example, 2013 and 2014 are much worse with a combined 140+ failures.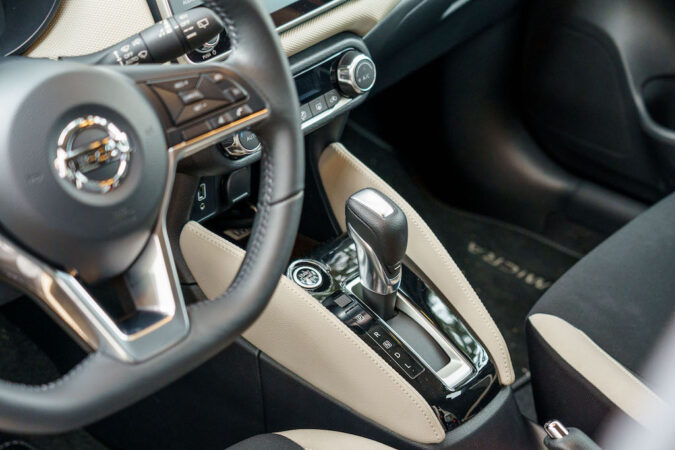 This is why we can say that 2015 is much better when it comes to the CVT transmission than the previous years and this model is much more reliable overall.
Still, if you want to be on the safe side, 2018 is the right model to get because for this model year, there are hardly any reports concerning the transmission. This model can be more expensive than others. But if you really want to have that reliability and be able to sleep well, then this is the model that you really want. Now let's conclude this article on the Nissan Altima 2015 transmission.
Conclusion
In this article, we covered quite a bit when it comes to the Nissan Altima 2015 transmission. First, we covered the CVT transmission. We learned how this transmission works and its basic operating principles. Then we covered the pros and cons of a CVT.
Then we moved on to the Nissan Altima from 2015. We covered some of the specs and what type of transmission was used in this car. After that, we covered the common problems with the main focus on transmission issues. And lastly, we discussed the reliability of the model, as well.
F.A.Qs
Now let's answer some frequently asked questions.
Are CVT Transmissions Reliable
How reliable the transmission really depends on the brand. Nissan CVT transmissions are not highly regarded in terms of their reliability. So, beware when purchasing a Nissan with a CVT, especially older models.
Do Nissan Altimas Have Transmission Problems
Yes, they do. These problems are most pronounced up to 2017. Newer models have fewer issues with the transmission, which is rather fortunate. So, consider getting a later model year if you want to get a Nissan Altima.
How Much Is A Transmission For A Nissan Altima
A transmission change for a Nissan Altima is somewhere in the range of $3,500 to $4,200. So, it is quite expensive as you can see. And this should be one of the things to consider before buying one.
How Many Miles Can A 2015 Nissan Altima Last
These transmissions on average last for 90,000 miles. Some even fail at 30,000 and for this, there are countless complaints from customers. Still, we would recommend the 2.5L of this generation, low horsepower engines usually do not stress out too much the transmission.
How Long Does A Nissan CVT Transmission Last
They should last for 90,000 miles. But a lot of them, especially the early models do not last for more than 30,000 miles. Which is a rather poor number. This is why you should stay away from higher mileage models whose transmission was not previously rebuilt or replaced.
Is A 2015 Nissan Altima A Good Car
In general, the Altima of this generation is a really good car. But the transmission is the weak point of the model. Still, after 2015 the problems with the transmission more or less go away. 2018 is probably the best model year of this generation. So, you can consider one.
Approved Tools
These tools have been tried and tested by our team, they are ideal for fixing your car at home.
AI Car Expert Thinking 

.

.

.