Are you interested in learning about the history of Datsun and learning when did Datsun become Nissan? Well, if this is the case, then you are at the right place because this article will be all about Datsun, their history, and also the most famous Datsun cars that they have introduced in the North American market.
As you probably know, Datsun is one of the most legendary car brands that we don't see nowadays on the market. At least not here in the US. Datsun has long time ago become Nissan and all the cars nowadays produced by this company are wearing this brand's name.
This is not one of the best things, especially for people who are into Nissan's history and know that Datsun cars were one of the coolest cars back in the golden era of the 60s and 70s. Like the famous Datsun 240z. And frankly, there are a lot of other models that made a huge impact and wrote the Datsun name into the history books. Sadly, nowadays we don't see the Datsun name. But their legacy stays.
In this article, we are going to discuss more about the origin of the Datsun brand and also the history of Datsun in America. Then we will learn about the stance of Nissan towards Datsun and when did Datsun become Nissan. We will also discuss more about the most legendary Datsun models and learn more about them. So, if you want to learn more about this topic, follow along.
Datsun Origins (And When Did Datsun Become Nissan)
Now let's dive into the early origins of the Datsun brand. Knowing the origins is always a fun read because every company has a very interesting origin story. And so is the case with Datsun I must admit. Then after we cover a bit of the history of Datsun, we will move on and learn when did Datsun become Nissan. And you don't want to miss that.
If you didn't know, Datsun was a car brand that was founded back in 1931. More than 90 years ago. So, you can see that this brand has a really long lineage of production and also a very rich history, especially in the US market where these cars are basically true legends.
As we mentioned, the Datsun brand was founded in 1931. But this isn't the true beginning of the Datsun brand. The early beginning is tracing back its roots to 1914 when the DAT brand was created.
This brand constructed trucks in their early beginnings along with their passenger vehicles. With a main focus on the military in mind.
Then in the 1920s, they merged with other companies. More precisely in 1926, they merged with the Jitsuyo Jidosha Co. Ltd. And this company started producing automobiles under the name of DAT Automotive Manufacturing Co. Ltd. But when did Datsun become Nissan? More on that we are going to cover in a bit. Let's now focus more on the name of the Datsun brand and learn a bit about its origins.
Origin Of The Datsun Name
Now since we learned the basics of the Datsun brand, we can move on. Now let's dive into the origins of the Datsun name before we dive into when did Datsun become Nissan.
The origin of the Datsun brand takes its roots in 1914 when the first company DAT was formed. The word DAT came from the Japanese word "datto". In Japanese datto means "dash off like a startled rabbit".
This name was really considered to be cool for a small little car. Especially the quick small cars that DAT made back in the day.
But the name Datsun came in 1931. This name was given to the small new cars that were introduced. Namely, the Japanese government 1930 issued a decree that cars with below 500cc engines could be driven without a driver's license.
 

View this post on Instagram

 
So, DAT Automobile Manufacturing company has started developing a small vehicle to fit in this new segment. And these cars were named "Datson". As the son of DAT. And the Datson name was again changed in 1933 in Datsun. And this is how the Datsun brand was born. The Datsun brand has kept this name throughout history.
The first model of the new Datsun brand was the Datsun Type 10. Then new models were released with bigger engines since the government allowed even engines up to 750cc to be driven without a driver's license. The larger model was known as Type 12.
Then in 1935 they created a production line following the example of Ford and also made a partnership with the British Austin car company and produced models based on the Austin 7.
Then in 1937, a war with China started, and then WWII. So, all production was shifted to wartime production.
Datsun Logo
Now let's cover another interesting topic before we dive into when did Datsun become Nissan and that is the Datsun logo.
If you are a car enthusiast, then you know the Datsun logo really well. If you don't know the logo we can say that the letters of the Datsun name are all capitalized in white color and have a dark blue background.
Behind the Datsun brand name is the flag of Japan. That big red circle with white surroundings.
And frankly, I think that this is one of the coolest logos ever produced and was implemented on cars. This logo is so timeless.
And even after the rebranding, Nissan kept the same design and only included the Nissan name instead of the Datsun at first.
But nowadays, even though the overall shape is kept, there is in fact a big difference in the overall design of the logo with the red and blue colors gone, and the Nissan badge is only painted in silver.
Overall, this is also a good design. But for the true car enthusiasts, probably the original Datsun logo is much better looking. But when did Datsun become Nissan? Well, more about that we are going to cover in a bit.
After we learn the story of Datsun in America and learn how the American operations have started when it comes to this brand. Then, we will move on and learn when did Datsun become Nissan.
Datsun In America
Since we learned about the early history of Datsun in Japan as well as the meaning behind the name and their logo. We think that now it is time to dive into their American history before we start learning about when did Datsun become Nissan.
As we all know, US and Japan were at war till 1945 and things were difficult back then for bringing up trade to a respectable level between these two nations.
It was not until 1958 that Nissan decided to enter the American market and import some of the models that it produced. Still, these models had to comply with US regulations and were basically revamped to meet these regulations.
And all the Nissan models in the US were Datsuns. So, no Nissan till the 60s when Nissan started to use the Nissan name for some of their cars imported into the USA.
The first entry into the US market as we mentioned was in 1958 in California and by 1959 the new company started to open up dealerships across the US.
And in 1960, it founded the Nissan Motor Corporation. This new company was the US branch of Nissan which was first in charge of importing and then manufacturing Nissan vehicles in the US.
As you probably know, nowadays there are a ton of Nissan models that are manufactured domestically in the US because the demand for Nissan cars is so large and it is cheaper to make them here than make these cars in Japan and reimport them.
One of the first models was the Datsun Bluebird, This model sold really well with 100,000 units imported into the US. Then more models followed. But when did Datsun become Nissan? More on that we are going to cover in a moment.
Nissan Company Stance Against Datsun
Now before we dive into when did Datsun become Nissan, let's take a look at the company's stance against Datsun. Since this is really important in understanding why nowadays cars are called Nissan and not Datsun. So, follow up closely because you don't want to miss this out.
Even though the brand Datsun was booming in the US and globally, in Japan, things were, how to say, a little bit different.
In the hierarchy of the company, there was a big bias against the name Datsun. Why was this so, not a lot of people know.
 

View this post on Instagram

 
But most people assume that this was implemented because of marketing purposes. If you didn't know, the Nissan name was given to the corporation that owned Datsun, and Kwamata who was one of the top executives of Nissan has really regretted in 1957 that the corporate name was not given to their cars 20 years before that. As with the case of Toyota.
So, this new leadership was dedicated to killing the Datsun brand and instead using the Nissan name which was the official corporate name.
And they did precisely that. But when did Datsun become Nissan? Well, more about that we will find out in the following chapter where we are going to further explain the transition from Datsun to Nissan and learn how this change went in the US. So, you don't want to miss that.
When Did Datsun Become Nissan
As we mentioned in the previous chapter, there was a long-held bias from the Nissan officials towards the Datsun name. They didn't like it that much and thought that this does damage to the company. So, they decided to rebrand the automotive division as Nissan, after the name of the corporation which owned Datsun.
All this started in 1957. But this process of changing the name did not start till 1981. When Datsun stopped being Datsun and was rebranded as Nissan in the US. With the goal to strengthen the Nissan brand globally and make Nissan a global brand.
By doing this, the Nissan officials expected to reach far more customers than they already did before and make their vehicles a lot more marketable through many different markets. As well as this change of name will help Nissan in the US stock market.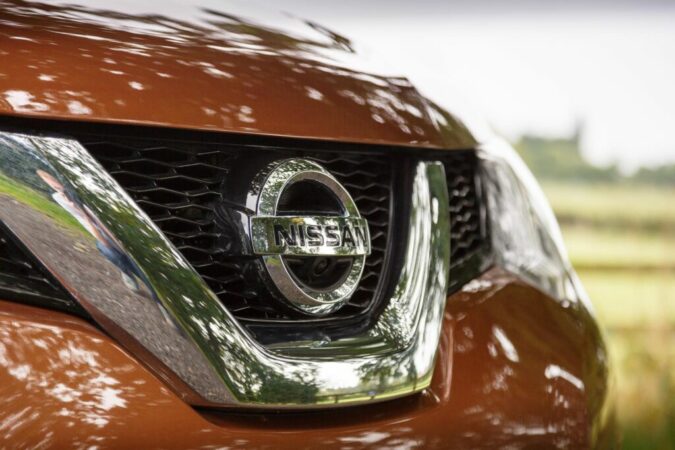 But the ultimate reason behind this was that Honda and Toyota already created this situation when they use their corporate names as their car brand names. So, Nissan wanted to follow this example and the Nissan badge to become one of the top three Japanese car brands in the US market.
So, in 1981 the process of rebranding started. More precisely in the fall of 1981 and this transition lasted for three years, till 1983. So, why did it take so long?
Well, Datsun was a really established player in the US market that sold really well. So, doing this all at once was a big risk of losing a lot of customers.
This name change overall cost Nissan about $500 million with $30 million spent only on changing the dealership signs across 1,100 Datsun dealerships around the US.
Datsun Revival (Will Nissan Become Datsun?)
So, we learned when did Datsun become Nissan and we concluded that this was the year 1981 when the brand was rebranded into the corporate name Nissan and since 1983, this brand was pretty much dead. There were no Datsun cars for many years.
And in 2012, Nissan did something that nobody was expecting them to do. And that was to revive the Datsun nameplate, and they did so.
But unfortunately not for us here in the US. The US Datsun story is a long time finished and this brand is done.
It is really unlikely for us to see a Datsun car here in the US, except if Nissan decides to bring some special editions of their famous Z-series sports cars.
But what is worth noting is that Datsun was introduced in Indonesia, Nepal, India, Russia, and South Africa.
All this was done with the hopes that the Datsun brand will bring some of the sales that it once did many years ago.
There were two models, the Datsun Go, Datsun On-Do, Datsun mi-Do, Datsun redi-Go, and the Datsun Cross.
All, these were relatively tiny cars based on the Nissan Micra or the Lada Granta. But they didn't create a big impact and Nissan decided to shut down the Datsun factory in India in 2022.
Basically, when did Datsun become Nissan, the days of this brand were numbered. But what about nowadays, what about Datsun of today? Let's cover more on that next.
Datsun As Of Today
So, we learned when did Datsun become Nissan. But what is going on with Datsun today? Does this brand exist anymore?
Unfortunately, this brand does not exist anymore. Unless there is some future revival. But for now, only the legacy of Datsun lives with us.
There are a lot of legendary models that were released in the US. And in the following chapters, we are going to cover some of them and learn more about them. So, you get the idea why Datsun is such a legendary car brand.
Legendary Datsun Models
Now since we learned when did Datsun become Nissan, let's take a look at some of the most legendary Datsun models that were released in the US back in the good old days.
Datsun 510 Bluebird 1968
The first model that we are going to cover is the Datsun 510 Bluebird. The Bluebird was a series that sold between 1968 and 1973.
This car was greatly inspired by the legendary BMW 1600 and implemented a ton of modern technologies like the MacPherson struts, trailing arms in the rear, and a peppy 1.6L carburetted overhead camshaft engine.
What could a person want more from a car than this back in the day? This was no land yacht by any means. It was a really well-engineered vehicle that handled like a dream on corners.
As you probably know, many American cars were using torsion bar suspension at the time. And the MacPherson strut was miles ahead in the future compared to this design.
This model achieved a maximum top speed of 100mph. And you can distinguish it because the rear view mounting mirrors were at the front fenders on the JDM models.
This model also participated in a ton of motorsport events and won many of them. Some of these records are even held today. So, you get the idea why this Datsun was such a legend. But there was also a bigger legend than this Datsun. And more about that we are going to cover next.
Datsun 240Z
Now since we learned when did Datsun become Nissan, let's move on and cover another icon. And this is the 240Z. This Nissan was also known as the Datsun 260Z or 280Z, and in Japan was called the Nissan Fairlady Z. So, you can see how the Nissan brand took over first in Japan and then abroad in the US.
And fortunately, the 240Z in the US market was under the Datsun badge. The model was introduced in 1968 for the 1969 model year and was produced up till 1978. So, it had a good production run of 10 years.
This model appeared at a time when the automotive industry was booming and became an instant hit. With its sleek look and modern design, it conquered the hearts of a lot of young buyers who wanted something really different and very good-looking.
The 240Z also came with modern independent suspension and MacPherson struts at the front. As well as with disc brakes which were standard at the front.
But unlike the 510 that we checked out previously, this model incorporated a much more powerful inline-6 engine. The older models included a 2.0L engine but as the years went by, there was the more powerful 2.4L and the 2.6L in the 280Z in 1978. The most powerful version was producing up to 170hp and 177lb-ft of torque. And for the lightweight chassis, this was a really hefty amount of horsepower.
This model also raced extensively and has won a ton of different championships across the US. And its look is timeless, even today, these cars are craved by car enthusiasts across the country and there is no car enthusiast that will reject to have one of these beautiful pieces of machinery.
When Did Datsun Become Nissan: In Conclusion…
In this article, we learned quite a bit when it comes to Datsun. First, we learned the origins of Datsun and their history. Then we elaborated more on the logo and after that, we covered their history in the US market.
After that we learned what is going on with Datsun today and if this brand still exists. Lastly, we have covered two legendary Datsun models and learned more about their specs. We learned why they are considered to be such legends in the automotive industry.
F.A.Qs
Now let's answer some frequently asked questions.
What Happened To Datsun
Datsun marque was discontinued by Nissan in 1981 for the US market. It was replaced with Nissan across the whole country. This change of brands was completed in 1984. And after 1984, there are no Datsun vehicles sold in the US.
When Did Datsun Change To Nissan
The rebranding process started in 1981 and was completed in 1984. A total of 1,100 dealerships across the whole country were rebranded. And the models sold there were also rebranded under the Nissan nameplate.
What Was Nissan Called Before
Before Nissan becomes Nissan, they were called Datsun. But in 1981, there was a shift in this aspect and the Datsun name was dropped in order for the company to name their vehicles under the corporate name, which was Nissan.
Who Owns Nissan
Nissan is not owned by anybody. This is a Japanese corporation that has a partnership with the European carmaker Renault. But even though they are partners, Nissan operations are completely independent.
Who Makes Nissan
Nissan vehicles are made by Nissan. Nissan is the main company and also the main brand of the company. The car division of Nissan was named Datsun. But in 1981, this division was renamed, Nissan.
Where Is Nissan Made
Nissan has a lot of factories globally. They have factories, in Japan, the USA, and Mexico for the North American Market. They have two main factories in Canton, MS, and the other in Smyrna, TN. These two factories are producing the Altima, Maxima, Leaf, Rogue, Pathfinder, Murano, Frontier, Titan, and the Nissan NV Van.