A larger-than-average small SUV crossover with a 3,500-pound maximum towing capacity was the 2014 Chevrolet Equinox. It has had only one recall in its nearly ten years of existence and has consistently received relatively high dependability ratings. But what are the 2014 Chevy Equinox problems?
The Chevy Equinox 2014 model was rated as one of the best compact SUVs by J.D. Power for the year 2014. The Equinox 2014 model, however, also comes with its share of problems and owner grievances, such as a recall due to corroding ball joints that are on the windshield wipers.
2014 Chevy Equinox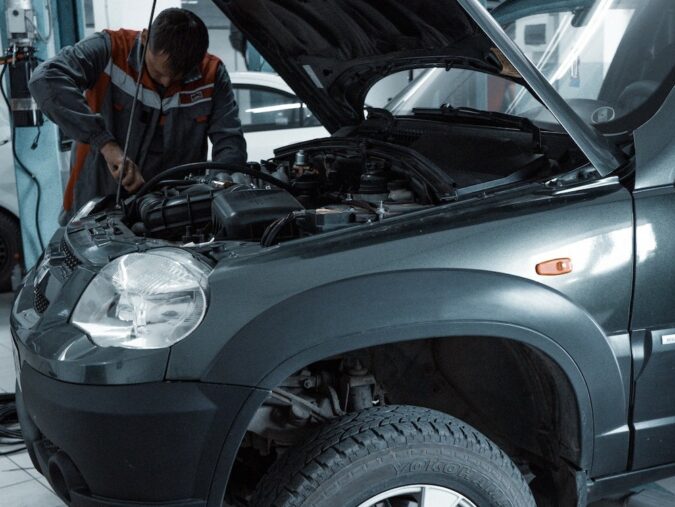 1. Overview And Background
The Chevrolet Equinox has been one of our favorite small crossover SUVs since it was introduced back in 2010 because of its blend of attractiveness, comfort, and usefulness.
The 2014 Chevy Equinox isn't quite as attractive as it once was in comparison to some more recently released or redesigned versions, but it's still a model you'll probably want to look at if you're searching for a compact crossover.
The presence of a potent V6 engine is among Equinox's many favorable features. Due to worries about fuel economy or a supposedly low level of consumer demand, more and more automakers are removing the available V6s from their small crossover lineups.
As a result, the Equinox (along with its GMC twin, the Terrain) is one of just a handful of 2014 vehicles to offer six-cylinder power for hauling, towing, or simply to sate your need for speed.
2. A Comfortable Ride
Additionally, the ride comfort and cabin silence of the Equinox are praised. Despite not having quite as much cargo space as some of its competitors, this compact Chevrolet nevertheless has adequate room for the normal stuff that most people will need to transport. Additionally, we appreciate that the Equinox's rear seat folds back and reclines to provide first-rate legroom for passengers in the second row.
The 2.4-liter four-cylinder engine that comes standard on all trim levels of the Equinox is less spectacular. Although it boasts good EPA fuel economy ratings, we haven't been impressed by either its performance or fuel efficiency in the real world.
Even by the standards of affordable crossover SUVs, the Equinox's handling isn't very strong, and its steering isn't especially accurate.
Consider the more versatile and roomier Honda CR-V or possibly the Kia Sorento, which also has a V6 option and an optional third-row seat, if practicality is your primary priority.
Additionally, those seeking a more enjoyable driving experience may consider sportier models like the Ford Escape, Mazda CX-5, or Volkswagen Tiguan. But taking everything into account, the 2014 Chevrolet Equinox is unquestionably worth a look, especially if you're searching for a small crossover with a genuinely luxurious interior and a V6 engine choice.
3. MPG And Performance
One of two powertrain options is available for the Chevrolet Equinox 2014 model. Front-wheel drive, a six-speed automatic transmission, and a 2.4-liter four-cylinder engine that produces 182 horsepower as well as 172 pound-feet of torque are all standard across the model lineup. All-wheel drive is an optional feature.
A front-wheel-drive Equinox with a four-cylinder engine reached 60 mph in 9.3 seconds during Edmunds's testing, which is a typical time for this market.
With front-wheel drive, the EPA predicts a combined fuel economy of 26 mpg (22 mpg city/32 mpg highway) and a combined fuel economy of 23 mpg (20 mpg city/29 mpg highway). Although these figures are remarkable, Equinox struggled to match them in some other tests, particularly on the highway.
An additional engine option for the LT and LTZ versions is a 3.6-liter V6 with 301 horsepower and 272 lb-ft of torque.
We achieved a 0-60 mph time of 7.0 seconds while evaluating the nearly identical GMC Terrain V6, which is impressive among small and midsize crossovers with a six-cylinder or improved turbocharged engine.
It should be no surprise that EPA ratings for this engine's fuel economy are much lower, at 20 mpg combined (17 mpg city/24 mpg highway) with front-wheel drive and 19 mpg combined (16 mpg city/23 mpg highway) with all-wheel drive.
Four-cylinder variants can pull up to 1,500 pounds when properly equipped. The V6 increases towing capacity to 3,500 pounds.
4. Safety
The 2014 Chevy Equinox comes equipped with disc brakes, front seat side-impact airbags, antilock brakes, and stability control, as well as side curtain airbags as standard safety equipment.
The OnStar emergency communications system from GM, which offers automated crash notification, an emergency assistance button, remote door unlocking, and assistance for stolen vehicles, is also included as standard.
Every level save the LS comes equipped with a rearview camera. Rear parking sensors, frontal collision, lane departure warning systems, and rear parking sensors are standard on the LTZ and available on the 2LT.
An Equinox stopped from 60 mph in 122 feet during Edmunds braking testing, which is about average for this kind of vehicle. The Equinox achieved a total rating of four out of five stars in federal crash tests.
It was given four stars overall for frontal crash protection and five stars overall for side crash prevention in that rating. The Equinox received a top "Good" rating in moderate-overlap frontal offset, side-impact, and roof-strength crash tests performed by the Insurance Institute for Highway Safety.
5. Driving
The 2014 Chevrolet Equinox's driving style is largely determined by its engine. While the four-cylinder Equinox equals other compact crossovers in this price range in terms of acceleration times, it doesn't feel as powerful in actual driving situations.
During regular merging and passing actions, the throttle pedal will be stomped, which isn't very enjoyable. The V6 in contrast is quite remarkable. In whatever circumstance, it performs powerfully and fluidly.
Equinox's handling skills are average at best. The Chevy's suspension is designed to prioritize comfort over accurate handling through corners, and the steering isn't especially precise. Of course, the smooth ride that results from the cabin's general tranquility is the advantage.
6. Interior
The 2014 Chevrolet Equinox's interior features a chic dual-cowl design that stands out even more thanks to the available two-tone color scheme. In contrast to some of Chevy's rivals who don't place as much emphasis on design, the overall result is fairly pleasant despite the materials' ordinary quality.
The touchscreen interface of the audio system, which is available on models 1LT and up and has customized menus similar to those on contemporary smartphones, is another advantage here.
The MyLink system has Bluetooth audio streaming functionality, enabling it to function with well-known applications like Pandora and Stitcher. Here, the touchscreen's irregularly slow processing speeds and missed touch input replies are weak points.
Overall seating comfort and legroom are good, and the second-row seats' ability to slide and recline lets you increase the amount of space in the back.
The Equinox offers 31.4 cubic feet of storage behind the 60/40-split rear seats, which is less than many rivals, which is a drawback given how much space is allocated to passengers.
The cabin has a maximum cargo capacity of 63.7 cubic feet. This is when both parts of those seatbacks are folded down. By comparison, the Honda CR-V and Kia Sorento have more than 70 cubic feet of space.
Problems With 2014 Chevy Equinox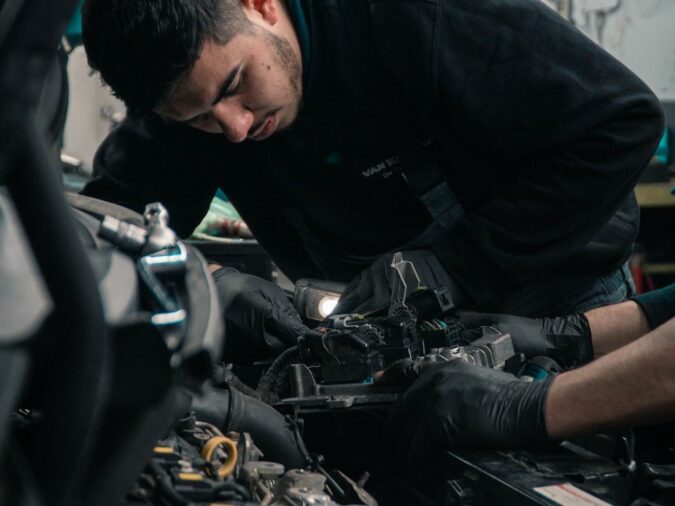 The 2014 Chevy Equinox has enhanced refinement, good safety scores, and respectable fuel efficiency. The midsize crossover does, however, have a few possible flaws, including worn-out windshield wipers and electrical glitches.
2014 Chevy Equinox Problems #1 – Broken Windshield Wiper Parts
Even though the 2014 Chevy Equinox has only had one NHTSA safety recall, owners who live in particularly wet regions of the country may be at considerable risk. Nearly 700,000 2014 and 2015 models may have malfunctioning windshield wipers, which can impair visibility in certain driving circumstances and raise the danger of a collision.
According to the official safety recall, failures were related to water and debris getting into the ball joints of the windshield wiper assembly, which caused them to wear down quickly and eventually come apart, rendering the wipers inoperable.
The problematic parts may need repair or replacement after a check by a dealer. Since 2019, one of the inquiries into windshield wiper failure is currently ongoing.
2014 Chevy Equinox Problems #2 – Unexpected Engine Failure
The most common issue owners of the 2014 Chevy Equinox have reported is sudden engine failure, which accounts for 34% of all complaints (137 of 403).
In actuality, connected powertrain issues about engine failure account for more than 50% of all complaints. Owners have also brought up the issue with optional 3.0L and 3.6L V6 models.  This is even though most 2014 Chevy Equinox problems appear to affect the base 2.4L four-cylinder.
A wide range of electrical issues, including alternator problems, problems with keyless entry systems, fast depleted batteries, engine stalling, and intermittently lighted warning lights, have also been recorded.
The concurrent power steering and StabiliTrak vehicle stability system issues that many 2014 Chevy Equinox owners have reported are not uncommon, but they are not as common as engine failures and other electrical issues.
2014 Chevy Equinox Problems #3 – Other Issues
Owners of the 2014 Chevrolet Equinox visit the forums to report issues with rough idling, faulty PCVs, and engine stalls.
A failing catalytic converter is notably mentioned in this complaint. One of two possible causes frequently reported by 2014 Chevy Equinox customers who speculate on the cause of 2.4L four-cylinder engine failure is high engine oil consumption. Such an issue may cause the problem.
A broken PCV (positive crankcase ventilation) valve is the other initial cause of total engine failure that is most frequently mentioned.
When the PCV valve becomes blocked or breaks down completely, excessive pressure inside the engine's core is allowed to build up.  This finally causes the seal in the main rear to blow. This is followed by a quick loss of oil, and a subsequent, catastrophic failure.
It's important to note that extremely high oil consumption, whether brought on by a leak or just excessive use, may not always result in engine failure. Whatever the case, it should never be accepted as usual and will always have detrimental effects, even in the short run.
Another commenter on the Chevrolet Forum disclosed that the 2.4L engine in their 2014 Chevy Equinox had a variety of issues, including stalling, difficult starting, and harsh idling.
2014 Chevy Equinox Problems – Still A Good Choice
Both of the 2014 Chevy Equinox's V6 engines are more reliable overall, with much fewer documented cases of too much oil consumption or even premature failure, even though any model with the base 2.4L engine could cause 2014 Chevy Equinox problems.
The rest of the 2014 Chevy Equinox's issues don't appear to be any worse than those that are typical for cars of a similar age. However, prospective purchasers should check the windshield wiper system.
Best Year For Chevy Equinox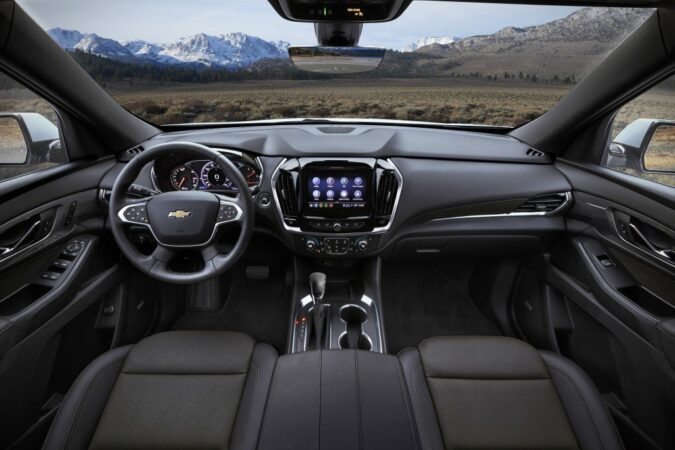 What years are ideal for the Chevrolet Equinox?
The 2021 model is the finest year for the Chevy Equinox because of the improved safety features. If you're shopping for a used Chevy Equinox, the 2018 model year is also a fantastic choice. The 2013 Chevrolet Equinox is the model year that you must sabotage at all costs.
You might be asking what other years produced high-quality Chevy Equinox. This is especially now that you are aware of the finest Chevy Equinox year.
2021 Chevy Equinox
The Chevy Equinox's greatest year to date will come in 2021. It has various safety measures, a 5-star NHTSA safety rating, and minimal driver complaints.
Customers who drove the 2021 Chevy Equinox reported that it was a smooth ride, even on rough roads. The entertainment system is quite simple to operate. The cabin is also very quiet so you can drive in peace.
Passengers have lots of room, the vehicle responds quickly, and the controls are simple to operate. The well-designed chairs allow you to drive comfortably as well.
You won't need to visit the gas station too often. This is because the 2021 Chevy Equinox achieves 26 mpg in the city and 31 mpg on the interstate.
The MSRP of the 2021 Chevy Equinox is $23,800.
2018 Chevy Equinox
The 2018 Chevy Equinox is a fantastic small SUV, and 2018 was one of its greatest years. It can tow up to 3,500 pounds and has a 4-star safety certification. Furthermore, it also has a lot of horsepower and torque.
It has a surround-view camera and a safety warning system in the driver's seat that buzzes to tell you when you are going to be in a dangerous situation that you can avoid. Additionally, it has low-speed automatic braking. This means that the vehicle will execute the heavy braking for you when you need to stop.
This car has a combined fuel economy of 39 miles per gallon on the highway. It also does 28 miles per gallon in the city, which is fairly good for an SUV.
The MSRP of the 2018 Chevy Equinox is $24,525.
2017 Chevy Equinox
The 2017 Chevy Equinox is a fantastic little SUV since it has received excellent ratings for safety and dependability. It lacks some of the most prevalent problems present in rival vehicles like the Ford Escape or the Honda CR-V. The car's interior is roomy, especially after folding the seats down.
There is a lot of cargo capacity for transporting heavy objects. There is plenty of room in the trunk even without reclining the back seats.
The 2017 Chevy Equinox is quite dependable and has a 4-star safety rating. It will endure for a very long period even with normal wear and tear. If they have an accident while using this vehicle, you and your family will probably be okay.
The 2017 Chevy Equinox has city and highway fuel economy ratings of 21 mpg and 31 mpg, respectively. With this vehicle, you may simply tow a trailer because it can tow up to 1,500 pounds.
Even though different models of the 2017 Chevy Equinox cost more, the average MSRP is $25,510.
2011 Chevy Equinox
The 2011 Chevy Equinox is a fantastic vehicle. It is extremely dependable and has a 4-star safety rating. The interior of the 2011 Chevy Equinox is still roomy and has enough headroom. This is even for your very tall family members. This is even though it is somewhat shorter than later models of the Chevy Equinox.
People have commented on how much fun it is to drive this Chevy Equinox and how quiet the interior is. This indicates that a 2011 Chevy Equinox is also quite simple to operate.
The 2011 Chevy Equinox has a city fuel economy rating of 22 mpg. It has a highway fuel economy rating of 32 mpg.
The 2011 Chevy Equinox is older than 10 years old. It is only available for sale through used automobile dealerships. The price of a 2011 Chevy Equinox varies depending on the seller and the condition of the interior.
2009 Chevy Equinox
The 2009 Chevy Equinox is a fantastic small SUV. However, they are quite hard to obtain since they have been out of production for more than ten years. Not many people are selling them these days due to their age. This is even though they are still in excellent condition.
This car has a city fuel economy of 17 mpg and a highway fuel economy of 24 mpg. It doesn't get excellent mileage in the city. It does, however, get decent mileage on the highway. This makes it a useful car to operate if you drive on the highway frequently.
The 2009 Chevy Equinox has a 3,500-pound towing capacity. You may discover someone selling a 2009 Chevy Equinox. The price will vary depending on the seller. It will also greatly depend on the car's appearance and functionality.
Chevy Equinox Transmission Problems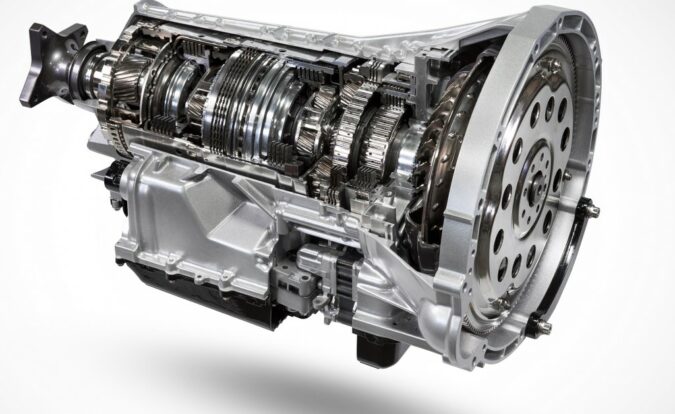 This quick tutorial will outline the most frequent 2014 Chevy Equinox problems with the Equinox automatic transmission. Also what you can do to address them before they get worse?
Since most automobiles have automatic transmissions, Equinox does not require any manual input to change ratios while you are driving. Automatic gearshifting happens with the cooperation of numerous sensors and mechatronic systems.
Automatic transmissions are high caliber, dependable, and tough. But there are numerous issues with automatic gearboxes, and we'll explain why and how to fix them.
What are some typical Equinox transmission issues?
The following are some of the most typical issues with the Equinox automatic transmission:
1. Moving And Chopping
Since automatic transmissions are intended to function smoothly and are also meant to be a smoother drive than manual transmissions, shaking and shuddering would indicate that the Equinox transmission is not performing in this manner. This can result in an extremely unpleasant driving and riding experience for everyone.
The automatic transmission should not shake when loaded or accelerated. Therefore shaking itself can be as a sign of this Equinox automatic transmission issue.
2. Burning Odor
Your Equinox transmission fluid may have a burning smell, sludge, or metallic component breakdown. The clutch debris is likely to blame for the overheating. Thus, this indication warrants worry.
The stench by itself ought to be a reliable indicator that your Equinox transmission is having problems. If you utilize a software diagnostic tool, though, you'll obtain a more thorough indication.
3. Transmission Fluid Leaks
Since Equinox transmissions are highly sophisticated and leakage-proof systems, anything spilling from them could result in transmission overheating. It is unquestionably an indication of an issue that could cause you major 2014 Chevy Equinox problems down the road.
You would experience a transmission fluid pressure error, such as P0842 or one in a related range. If these sensors detect low pressure, there may not be enough fluid in the transmission. There could be a leak anywhere in the transmission.
4. Gear Shift Delays
You may notice a delay in response when changing from one speed to another. This is while driving on the road, and could make your trip uncomfortable. This is a transmission issue with your Equinox, then.
Usually, when you try to shift, you have a delayed sensation or a slow response from the car. This is a clue that something is wrong.
5. Gear Slippage
The Equinox's transmission is not intended to slip; therefore, if you have any gear slippage, this could slow down your response time or cause even more transmission system damage. Consequently, it is unmistakably an indication that there is a problem with the transmission's mechanical parts.
If there is sliding, you will be able to detect it while driving, which is a good sign. Also, if you employ a diagnostic tool, you will get an error code.
FAQs On 2014 Chevy Equinox Problems
Do Chevy Equinox Have A Lot Of Problems
The engine in the Chevrolet Equinox is the subject of hundreds of complaints each year, yet so far none of these issues have prompted a recall. The Chevy Equinox engine is frequently the subject of complaints about the smell of smoke and gasoline, fuel pump failure, and high oil use.
How Long Do Chevy Equinox Last
A Chevy Equinox with good care may easily travel over 200,000 miles. Regardless of the generation, a vehicle is purchased from, its owners can anticipate a largely reliable car, however, the most recent models have slightly better early results.
Do Chevy Equinox Have Engine Problem
The engine in the Chevrolet Equinox is the subject of hundreds of complaints each year, yet so far none of these issues have prompted a recall. The Chevy Equinox engine is frequently the subject of complaints about the smell of smoke and gasoline, fuel pump failure, and high oil use.