The largest automaker in the world, Toyota has a truly enormous global production footprint that serves both niche and mainstream markets. Despite this, many people might not be aware of the origins of Toyota or the locations of Toyota's manufacturing facilities. So where are Toyotas made?
You've come to the right post if you've ever wondered where the well-known corporation is from or where cars like the Camry, Corolla, Prius, and others are made. For a synopsis of Toyota's history and a list of its production facilities, scroll below.
Since Toyota has a sizable and rather complicated global lineup of automobiles, this list will only include factories that produce Toyota models that are offered in North America.
Toyota History
The world headquarters of Toyota Motor Co. is still in Aichi, Japan, where it was founded and incorporated in 1937. Sakichi Toyoda founded the automatic loom firm Toyoda Automatic Loom Works in 1926, which is where Toyota's history began.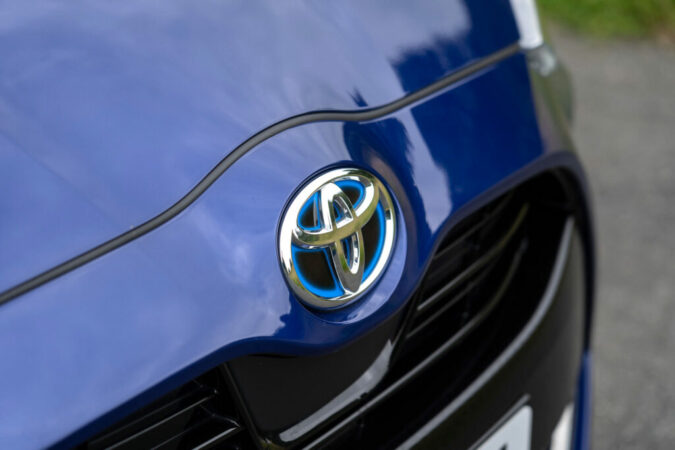 The company's operations were expanded into the production of automobiles after his son, Kiichiro Toyoda, had the idea. He persuaded his older brother, who was in charge of the business then, to take the risk. The Japanese government, which desired a homegrown automobile owing to the war, encouraged the business to start producing cars.
Toyota is arguably the most illustrious brand among Japanese automobile manufacturers. No other brand name in the automotive industry evokes such potent associations with reliability and durability across the lineup.
Toyota Reliability
Lexus, Toyota's luxury sub-brand, is typically regarded by specialists and surveys to be the most reliable car brand. But if you ask the average person on the street what the most reliable brand of car is, they will almost surely respond with Toyota. Being the epitome of what we think of as efficient and effective Japanese manufacturing, Toyota has earned an impeccable reputation for reliability.
As a result, the "Kaizen" concept—basically, continuous improvement—was developed, and it eventually became the foundation of Toyota's research and development and manufacturing methods.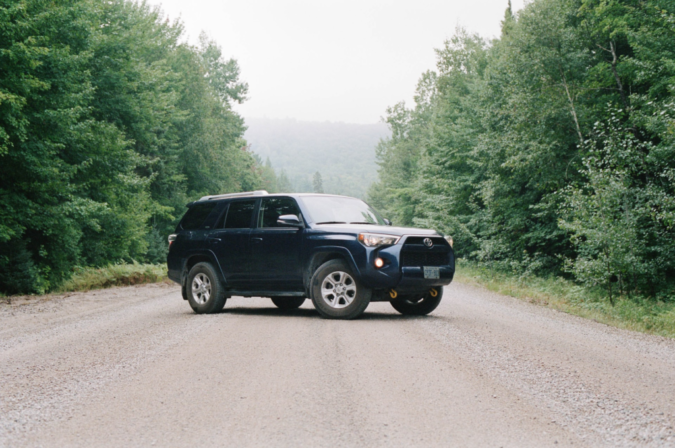 There is much more to it than this brief explanation. But for the purposes of this article, all that is necessary to know is that Toyota is widely regarded as the best in the industry at applying Kaizen principles. Also, the Kaizen concept helped make Japanese companies better at manufacturing and producing reliable products (with some of the brand's spin on it).
Toyota is one of the most trusted brands in the automobile business as a result of its outstanding reputation for dependability. One of the main factors for customers to choose Japanese cars over European or American ones is Toyota.
Toyota Models
This is a list of all current and former Toyota road cars that are marketed under the Toyota name in North America. The majority are created and built by Toyota Motor Corporation, although others are manufactured by other businesses and provided to Toyota on an OEM supply basis.
Where Are Toyotas Made #1: Toyota Land Cruiser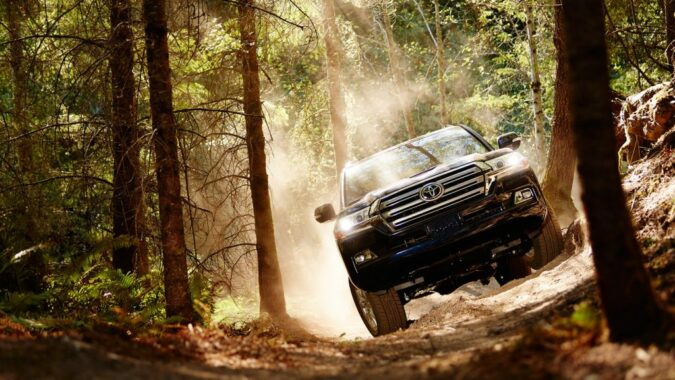 The Japanese automaker Toyota produces a line of four-wheel drive cars under the Toyota Land Cruiser brand. It is the longest-running model series produced by Toyota. Over 10 million Land Cruisers had been sold globally as of 2019.
Where Are Toyotas Made #2: Toyota Land Cruiser Prado
Full-size, four-wheel-drive Toyota Land Cruiser Prados are part of the company's Land Cruiser line of vehicles. One of the more compact Land Cruiser models is the Prado. Toyota's J150 platform provides the foundation for the Prado as of 2009. It is offered as the Lexus GX counterpart in several nations.
Where Are Toyotas Made #3: Toyota Avalon
The Toyota Avalon is a full-size sedan built and sold in China and North America. There is a hybrid powertrain option. Models with all-wheel drive are only offered in North America.
Where Are Toyotas Made #4: Toyota Camry
Since 1982, Toyota has sold several generations of the Camry in several countries. The Camry has grown since then to match the mid-size category (wide-body), despite its initial compact size (narrow-body).
Where Are Toyotas Made #5: Toyota Corolla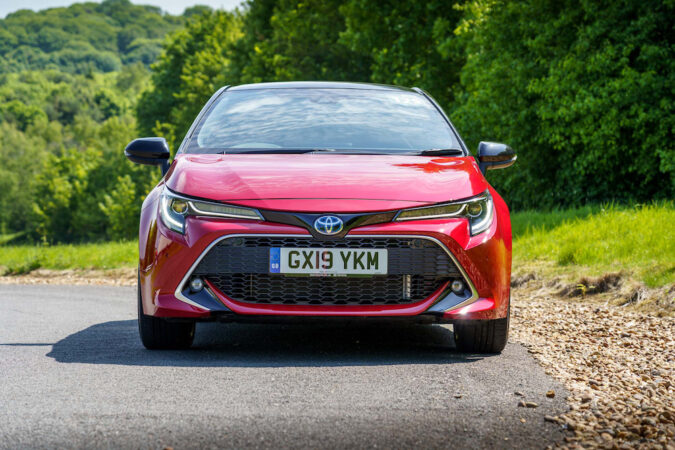 The Toyota Corolla is a line of compact (formerly subcompact) automobiles that Toyota manufactures and markets internationally. The Corolla, which debuted in 1966, was the best-selling vehicle globally by 1974 and has remained one of so ever since.
Where Are Toyotas Made #6: Toyota Corolla Cross
Toyota has been making the Toyota Corolla Cross, a small crossover SUV, since 2020. It adopts the Corolla nameplate and is designed on the same TNGA-C (GA-C) architecture as the E210 series Corolla. It is positioned as a larger, more functional alternative to the C-HR. Within Toyota's portfolio of crossover SUVs, the Corolla Cross sits in between the C-HR and RAV4 in terms of size.
Where Are Toyotas Made #7: Toyota Crown
The Toyota Crown is a luxury car that Toyota has been making in Japan since 1955. The majority of the Toyota inventory is made up of mid-size luxury cars, which are advertised as an upscale option. When the sixteenth-generation model was introduced in 2022, the Crown nameplate made a comeback in the North American market.
Where Are Toyotas Made #8: Toyota Mirai
The Toyota Mirai is a mid-size hydrogen fuel cell vehicle (FCV) made by Toyota and one of the first FCV vehicles to be mass-produced and offered for sale on a large scale. The Los Angeles Auto Show in November 2014 saw the debut of the Mirai.
Global sales reached 17,940 units as of December 2021; the top-selling markets were the United States (9,274 units), Japan (6,618), and the rest of the world (2,048 units).
Where Are Toyotas Made #9: Toyota Prius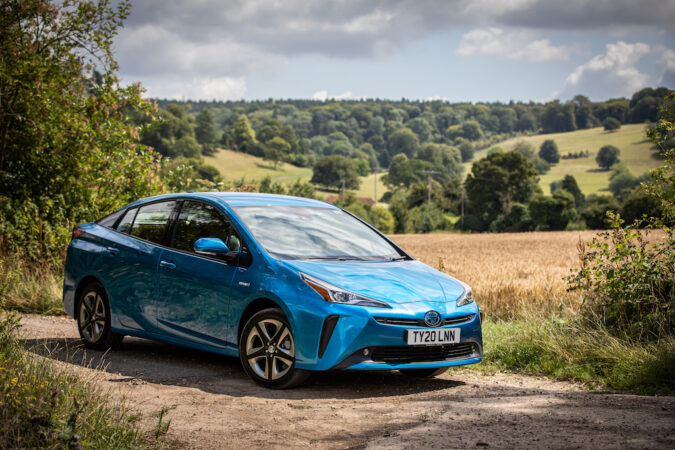 The Toyota Prius is a vehicle made by Toyota with a hybrid drivetrain that combines an internal combustion engine and an electric motor. It was first available as a four-door sedan, but since 2003, it has only been made as a five-door liftback.
According to smog-forming emissions, the Prius was classified as one of the cleanest cars sold in the United States in 2007 by the California Air Resources Board (CARB) and the United States Environmental Protection Agency (EPA).
Where Are Toyotas Made #10: Toyota 4Runner
The Toyota 4Runner is a small, now mid-sized sport utility vehicle that Toyota has manufactured and distributed worldwide since 1984. The 4Runner's predecessor, the Toyota Hilux pickup truck with a fiberglass shell over the bed, was a tiny SUV. However, the design has subsequently undergone significant independent development to become a hybrid of a compact and mid-size SUV.
Every 4Runner has been produced in Japan at Toyota's factory in Tahara, Aichi, or at the Hino Motors (a Toyota affiliate) factory in Hamura. In a 2019 research by iSeeCars.com evaluating the most durable cars in the US, the 4Runner came in at number five. According to the report, 3.9 percent of 4Runners have traveled over 200,000 miles.
Where Are Toyotas Made #11: Toyota bZ4X
Toyota produces the electric-powered Toyota bZ4X, a small crossover SUV. The car had its public premiere as the "bZ4X Concept" in April 2021. It is the first car to be built on the e-TNGA platform, which Toyota and Subaru jointly developed, and the first model of the company's Toyota bZ ("beyond Zero") line of zero-emissions cars.
Where Are Toyotas Made #12: Toyota CH-R
The Toyota C-HR is a small crossover SUV that Toyota of Japan has been producing since 2016. Hiroyuki Koba, head engineer of Toyota, started the project's development in 2013. The acronym C-HR can stand for either Coupe High Rider, Cross Hatch Run–about, or Compact High Rider.
The C-HR went on sale in November 2016 after being introduced at the Geneva Motor Show in March 2016. The product debuted in Japan on December 14. Early in 2017, it became available in Europe, Australia, South Africa, and North America. In 2018, it was also available in Southeast Asia, China, and Taiwan.
Where Are Toyotas Made #13:Toyota RAV4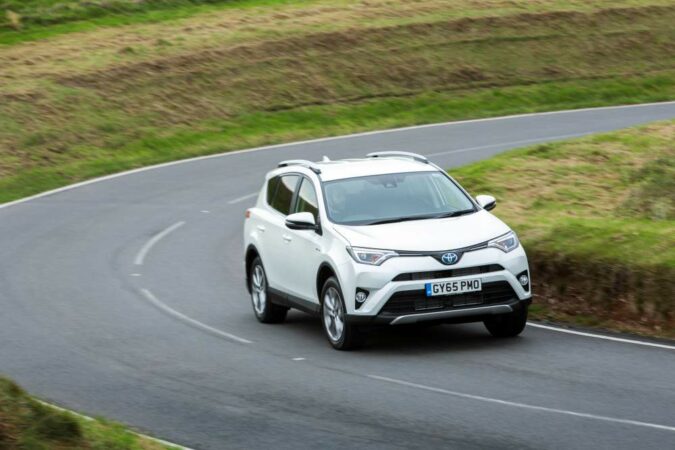 The Toyota RAV4 is a small crossover SUV made by the Japanese automaker Toyota. It was introduced in 1995 in North America after making its debut in Europe and Japan in 1994. It is regarded as the first compact crossover SUV.
Where Are Toyotas Made #14: Toyota Venza
A five-passenger mid-size crossover SUV designed and marketed by Toyota primarily for the North American market is called the Venza. The first-generation model, which was sold between 2008 and 2017, was built on the XV40 series Camry chassis. The Lexus RX from the AL10 series also used the same platform. Since September 2020, the second-generation model, a rebadged XU80 series Harrier for the Japanese market, has been available for purchase.
Where Are Toyotas Made #15: Toyota Highlander
Toyota has been manufacturing the Highlander, a mid-size crossover SUV with three rows of seating since 2000. The Highlander was one of the first mid-size SUVs or mid-size crossovers to be based on a car. It was unveiled at the New York International Auto Show in April 2000, and it debuted in Japan in late 2000 and in North America in January 2001.
Where Are Toyotas Made #16: Toyota Sequoia
The Toyota Sequoia is a full-size SUV that Toyota has been producing since 2000 for the 2001 model year. It is a Tundra pickup truck derivative. After the militarily oriented Mega Cruiser, which was only sold in Japan, it is the largest SUV ever made under the Toyota name.
Where Are Toyotas Made #17: Toyota Sienna
Toyota produces and sells the Sienna, a minivan, mostly in North America and a few East Asian nations. In 2010, a new redesign was made (for the 2011 model year) and it went on sale in the United States in February 2010. For its fourth generation, the Sienna became a hybrid van in 2020 (for the 2021 model year).
Where Are Toyotas Made #18: Toyota Tundra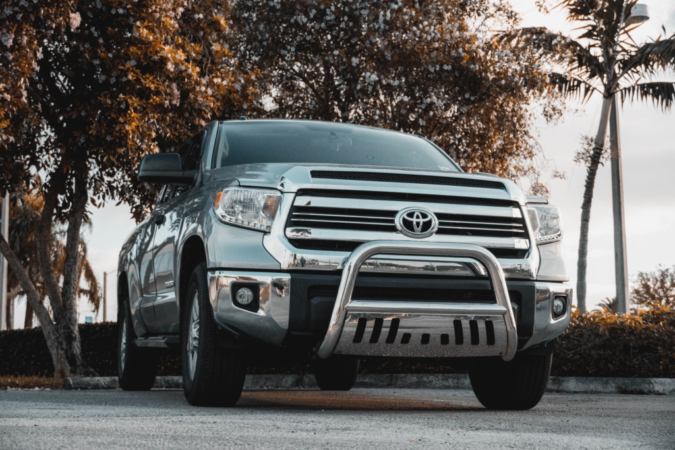 Since May 1999, the Japanese manufacturer Toyota has been producing the Toyota Tundra in the United States. The Toyota T100 was the first full-size truck manufactured by a Japanese company, and the Tundra was the first full-size pickup from a Japanese manufacturer to be produced in North America.
Where Are Toyotas Made #19: Toyota Tacoma
The Japanese automaker Toyota has been making the Toyota Tacoma pickup truck since 1995. The first-generation Tacoma, which had model years from 1995 to 2004, was categorized as a compact truck. Mid-sized pickups include the third generation, which has been produced since 2015, and the second generation, which was produced from the model years 2005 to 2015.
Where Are Toyotas Made #20: Toyota 86
The Toyota 86 and Subaru BRZ, are two 2+2 seat sports vehicles that were collaboratively developed by Subaru and Toyota. The front-engined, rear-wheel-drive 2+2 fastback coupé is renowned for its naturally aspirated boxer engine, 53/47 front/rear weight distribution, and low center of gravity.
Where Are Toyotas Made #21: Toyota Supra
In 1978, the Toyota Motor Corporation began production of the Toyota Supra, a sports car, and grand tourer. The Latin prefix supra, which means "above," "to transcend," or "go beyond," is the source of the name "supra." The first four Supra models were built between 1978 and 2002. Since March 2019, the fifth generation has been produced, and it debuted in May 2019.
Where Are Toyotas Made #22: Lexus Models
Lexus is the luxury division of Toyota and it is a brand marketed in more than 90 countries worldwide. It is the top-selling brand of luxury vehicles in Japan. According to market valuation, it has been placed among the top 10 Japanese global brands. The headquarters of Lexus is in Nagoya, Japan. We have covered the Lexus history and model lineup in a separate article.
Toyota Plant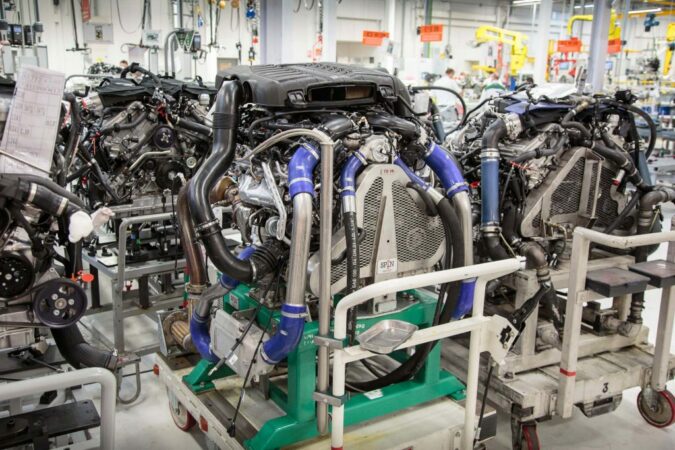 You could understandably assume that a Japanese automaker with such a solid reputation for dependability and quality control would produce everything there. The idea of conducting all manufacturing in Japan and exporting the finished product abroad may appear more convenient. However, not all Toyota automobiles are produced in Japan. Today, Toyota actually manufactures automobiles all around the world.
Toyota Production
Toyota may be a Japanese carmaker, but it is renowned for producing its cars in the regions where it sells them and attempting to cater to regional markets. As a result, it runs numerous plants across the United States as well as a sizable one in Canada.
There are a total of sixteen Toyota-owned factories in Japan. Three of them, out of the sixteen, are in Kyushu, Hokkaido, and northern Honshu, with the remaining twelve all in or near Toyota City. However, not all of these factories produce cars for the North American market.
Factories Abroad That Build Cars Sold In North America
Tsutsumi Plant, Aichi Prefecture, Japan – Toyota Prius
Toyota Manufacturing, France, Valenciennes, France – Toyota Yaris
Subaru Gunma Assembly, Gunma Prefecture, Japan – Toyota 86
Motomachi Toyota Plant, Aichi Prefecture, Japan – Toyota Mirai and Toyota bZ4X –
Magna Steyr, Graz, Austria – Toyota Supra
Yoshiwara Plant, Aichi Prefecture and Tahara Plant, Aichi Prefecture, Japan – Toyota Land Cruiser
Tahara Plant, Aichi Prefecture, Japan – Toyota 4Runner
Toyota Motor Manufacturing Turkey, Sakarya, Turkey – Toyota C-HR
Takaoka Toyota Plant, Aichi, Japan – Toyota Venza, Toyota RAV4 Prime
Toyota Plants In USA
The operating subsidiary that is in charge of all Toyota Motor Corporation operations in Canada, Mexico, and the United States is Toyota Motor North America (TMNA). The company's operations, which are supervised by TMNA but occasionally carried out by other subsidiaries and holding companies, include research and development, manufacturing, sales, marketing, after-sales, and corporate functions.
The business has offices across the country, including Georgetown, Kentucky, Ann Arbor, Michigan, Washington, D.C., and New York City. Its headquarters are in Plano, Texas.
The current Toyota Motor North America was created in 2017 through the merger of three firms. The first one is Toyota Motor North America, Inc., which managed Toyota's corporate functions. Next is Toyota Motor Sales, U.S.A., Inc., which handled marketing, sales, and distribution in the United States. Lastly, Toyota Motor Engineering & Manufacturing North America oversaw operations at all assembly plants in the region.
Toyota's operations in North America began on October 31, 1957. All three businesses still exist legally, but they now work together as a single organization from the same headquarters facility.
Why Are There So Many Toyota Factories in the US
Though most people still connect Toyota with Japan, it may not be one of the brands that some drivers refer to as "rice-burners." Even though they are widely available, some consumers prefer to steer clear of Japanese companies in favor of more all-American ones.
However, the truth is that many Toyota models have the same all-American values as other brands with American roots. The location of the corporate headquarters is the most notable distinction. However, a huge number of Toyota vehicles are assembled in the US in alternative ways. Why would Toyota operate such a large number of factories here?
There are a few reasons, to be sure. One is that there is a huge demand for autos in the United States. Due to the size of the nation and the fact that a large portion of its infrastructure was constructed after vehicles were developed and afterward intended for drivability, car ownership is very widespread.
That is one of the reasons why there are so many automakers competing for a piece of the American market. Additionally, Toyota was able to increase sales by producing in the United States while simultaneously lowering the cost of doing business there. We will now look at the Toyota factories in the US and the cars they manufacture.
American Made Toyota
Toyota Manufacturing Plants In North America And The Models They Make
Mississippi, Toyota Motor Manufacturing Plant Inc. (Blue Springs, Mississippi, USA) – Toyota Corolla
Kentucky, Toyota Motor Manufacturing Plant Inc. (Georgetown, Kentucky, USA) – Toyota Camry, Camry Hybrid, and Avalon
Texas, Toyota Motor Manufacturing Plant Inc. (San Antonio, Texas, USA) – Toyota Tundra and Tacoma
Indiana, Toyota Motor Manufacturing Plant Inc. (Gibson County, Indiana, USA) – Toyota Sequoia, Highlander, and Sienna
Canada Toyota Motor Manufacturing Plant Inc. (Cambridge, Ontario, Canada) – Toyota Corolla and RAV4
de Baja California Toyota Motor Manufacturing Plant Inc. (Baja California, Mexico) – Toyota Tacoma
Are American-Made Toyotas Less Or More Reliable
Are Japanese-made Toyotas more reliable is one question we commonly see posted online. For instance, a Toyota Corolla made in Japan or domestically assembled might both be purchased in the North American market (depending on the exact model and trim you are looking to buy).
Some potential purchasers are determined to only buy a Toyota made in Japan because they think it will be more dependable. This situation is one of those where there is a lot of "anecdata" but few concrete facts. Some contend that better manufacturing techniques and parts sourcing make Japanese Toyotas stronger and more reliable.
In the early years of Toyota production in America, there may have been some truth to this.  For instance, you can find many people on Toyota forums and other message boards online who argue that their Toyotas from the 1990s/early 2000s that were built in Japan are superior to ones they have tried that were built in America or elsewhere.
However, the reality is that as of 2021, automakers like Toyota have a firm grasp on guaranteeing that vehicles made in foreign facilities are created of high quality. So high that the average consumer would never notice a difference unless they took the car to bits and tested individual components, tolerances, etc.
Regardless of where a Toyota product was made, we would buy it without hesitation. Consider this: would Toyota, a firm whose reputation is built entirely on manufacturing durable and dependable cars, risk creating inferior goods in foreign factories? Most likely not, as there are better vehicles to purchase than a Toyota if you're willing to sacrifice reliability and build quality.
Toyota: American-Made Cars Facts
"Made in America" is more important in the car industry than "Made by US Manufacturer" as it supports American jobs, the economy, and keeps American dollars at home.
Toyota is among the top-selling vehicles of all time and manufactures 12 customer-favorite models in North America.
The Toyota models built in America include Avalon, Corolla, Camry, Highlander, RAV4, Matrix, Sienna, Tundra, Sequoia, Tacoma, Venza, and the Lexus RX350.
Toyota Motor Manufacturing Kentucky, Inc. (TMMK) is the first wholly owned US-based Toyota manufacturing plant and is the largest manufacturing facility outside Japan.
TMMK manufactures the 2013 Avalon, Avalon Hybrid Camry, Camry Hybrid, and Venza and was able to produce 504,213 vehicles in 2013.
Toyota Motor Manufacturing Indiana, Inc. (TMMI) was established in 1996 to manufacture full-size pickup trucks and now produces SUVs like the Highlander, Sequoia, and Sienna. It was able to produce 299,820 vehicles in 2013.
Toyota Motor Manufacturing Mississippi (TMMMS) was opened in 2011 to produce the best-selling Corolla and was able to produce 158,647 vehicles in 2013.
Toyota Motor Manufacturing Texas, Inc. (TMMTX) acquired a new facility in San Antonio in 2003, and it focuses on manufacturing Toyota full-size pickup trucks like the Tacoma and Tundra.
TMMTX was able to produce 228,983 vehicles in 2013.
Toyota has invested a significant amount of money in establishing US-based manufacturing facilities to manufacture its vehicles, reflecting its commitment to supporting the American economy and jobs.
Where Are Toyotas Made: Conclusion
Despite having its headquarters in Japan and making a large number of its automobiles there, Toyota also manufactures in other nations. The United States is Toyota's primary production hub outside of Japan. However, Toyota also produces automobiles in a number of other nations throughout Asia, Europe, and beyond.
Although Toyotas aren't often the most thrilling vehicles in their classes, they're a good choice for those of us who seek dependable transportation that reliably transports us from point A to point B in comfort. Your Toyota was manufactured with reliability and longevity in mind, wherever it was made.
FAQs On Where Are Toyotas Made
Here are some popular FAQs:
Who Makes Lexus
Although it is owned by the Toyota Motor Corporation and has its own headquarters there, the Lexus brand also operates independently.
Is Toyota Japanese
Toyota Motor Corporation, commonly known as Toyota is a Japanese multinational automotive manufacturer. It is headquartered in Toyota City, Aichi, Japan, and was founded by Kiichiro Toyoda and incorporated on August 28, 1937.
Where Is Toyota Made
In total, Toyota owns sixteen plants in Japan. With the exception of three, all of them are situated in or close to Toyota City; the remaining three are spread over Kyushu, Hokkaido, and northern Honshu. Apart from these Toyota has manufacturing facilities all around the globe including multiple factories in the USA.
Where Is Lexus Made
In the regions of Chubu and Kyushu in Japan, the majority of Lexus vehicles are made. A lot of Colts Neck motorists adore the high caliber of Japanese-built Lexus vehicles. As of today, Lexus vehicles are produced in a number of facilities in Japan, Canada, and the United States, and they significantly improve your travel experience.
Is Toyota American
Toyota may be perceived as a Japanese company, it has been building cars in the United States for more than 34 years. There will be 10 Toyota facilities functioning in the US by the year 2020.
Where Is Toyota 4Runner Made
Every 4Runner has been produced in Japan. It is manufactured either at Toyota's factory in Tahara, Aichi, or at the Hino Motors (a Toyota affiliate) factory in Hamura.
Why Is Toyota So Reliable
Toyota cars last a very long time and feature some of the most reliable engines available. This is a result of the brand's thorough attention to production and design. Before the car is delivered to the consumer, any flaws are found and fixed thanks to the quality management systems.
Where Is Tacoma Made
The Toyota Motor Manufacturing, Texas plant in San Antonio, Texas produces the Toyota Tundra and Tacoma pickup vehicles. Construction on the manufacturing facility began in 2003, and it opened for business in 2006. It houses cutting-edge manufacturing industrial equipment.
What Companies Does Toyota Own
Daihatsu, Hino, Lexus, Ranz, and the company's own Toyota are the five brands under which Toyota Motor Corporation manufactures automobiles. Additionally, the business owns 20% of Subaru Corporation, 5.1% of Mazda, 4.9% of Suzuki, 4.6% of Isuzu, and 3.8% of Yamaha Motor Corporation.
Where Is Prius Made
The Tsutsumi and Fujimatsu facilities in Aichi, Japan, are the only Toyota factories currently producing the Prius. It was previously made in China at the Changchun factory, but the Japanese carmaker stopped making it there in December of that year due to low sales in 2015.