Ford FX4 package is something that has confused many for ages. Is it just a different name for a 4X4 system or is it a marketing gimmick to divert our attention from not having one? Questions like these float around on the internet and here, we address the same.
In this story, we will learn what the Ford FX4 package is, and what it brings to the table. We will also shed some light on each of the components of the Ford FX4 package and how they affect the capability of your truck.
A lot of what you get with the Ford FX4 package affects how your truck performs in the real world. So, does it bring more value to your truck or take some away from them? Let us dig deep into the details of this offering from Ford and find out.
What Is Ford's FX4 Package?
Ford's trucks are revered for their workhorse-like strength and dependability. Customers trust these trucks with their life and buy them like the proverbial hotcakes. And how. The sales for the F-150 alone are the highest right now, for any vehicle in the world. The numbers may or may not surprise you, depending on how much you are interested in trucks.
Over the past few years, Ford has sold an average of 1.7 trucks, wait for it, every minute. That is every minute of the hour, every hour of the day, every day of the week, 24 x 7 for the past few years. This is an unbelievable feat because the F-150 sells mostly in North America. It does not have any significant stronghold outside the continent. If that is not wow, I do not know what is.
The customers of these Ford trucks are mostly inclined towards activity-oriented usage. Why else will they pick a large truck like the Ford F-150 or Super Duty? So, a solid 4X4 system and unquestionable off-road ability are required for these vehicles.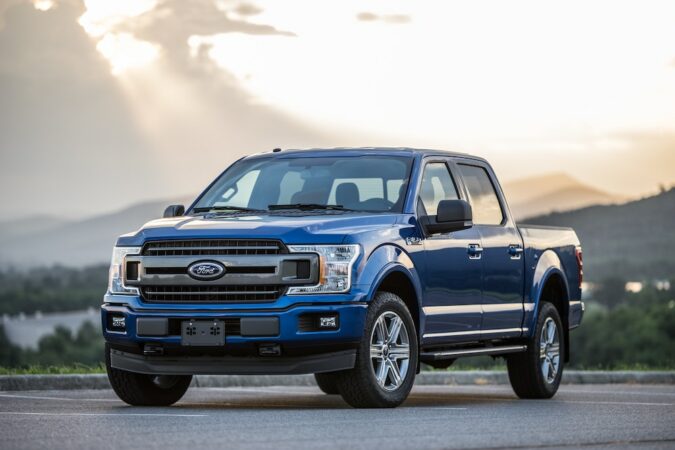 Ford has quite a solid four-wheel-drive system that is good for all terrains. No matter what the circumstances are, the four-wheel-drive system is going to be good enough. But what if "good enough" is not enough. What if a customer needs a little more spice, that extra dash of Cayenne (pun intended) in their vehicle?
This is where the Ford FX4 package comes in. This hardcore package throws in a long list of enhancements into the truck. All of these improvements are focused on enhancing the truck's off-road ability. But what are these enhancements? What do they do? Do you need to purchase them? We will have a look.
What Do You Get With Ford FX4 Package?
Ford FX4 package brings a lot of advanced off-road tech over and above the essentials onto the table. This can include a suspension lift, special shocks, and springs, locking rear diffs, additional body protection, electronic wizardry like new modes and features, and of course, FX4 badges. You cannot live without the badges, can you?
But what comes in these packages differs from vehicle to vehicle and from year to year. The ingredients for this Ford FX4 package recipe depend on how hardcore they want the vehicle to be. Depending on the application of the vehicle, Ford throws in or takes away features from the Ford FX4 package.
Reference: 2022 Ford F-150 Ford FX4 Package
Here is a list of usual improvements that are offered in the Ford FX4 package. For reference, this list contains what the 2022 Ford F-150 truck offers with its Ford FX4 package. Though it may vary from model to model, this list can give a fair idea of what you get.
The most important addition is the off-road suspension, enhancing the truck's off-road abilities. The front shocks are upgraded to withstand the beating it may get on a track. On the electronic side, it gains a Hill Descent Control system that allows it to climb down a hill at a steady speed, without any throttle input.
On top of this, the Ford FX4 package adds an electronic-locking rear axle to the mix. When the F-150 is paired with the 5.0-liter V8 or the 3.5-liter V6 EcoBoost engine, it can have a standard 3.31 Electronic-locking rear axle with the Ford FX4 package. If it has a 2.7-liter V6 EcoBoost, it can get a 3.55 electronic-locking axle. As optional extras, it also offers the same 3.55 axle with the 3.5-liter EcoBoost or a 3.73 axle with the 2.7-liter V6 or the 5.0-liter V8.
Not just that, the Ford FX4 package in the F-150 gets a few more improvements. Additional protection is thrown in, in the form of skid plates for the transfer case, fuel tank as well as front differential. To make the cleaning easy after a thorough off-road session, tray-style floor liners are also a part of the package.
As a cherry on top, the Ford FX4 package comes with a bunch of decals and logos that announce to the world that this is no run-of-the-mill 4X4 system you have under the skin of your truck.
Is This Constant Across The Range?
Not really, as we discussed, the Ford FX4 package in different models varies from one another. Ford may offer all these features or may add some more to it, or take away from it.
The Ford FX4 package is also not offered across the variant spectrum as well. In the 2022 Ford F-150, the Ford FX4 package is offered only in a bunch of variants. These include XL High, XLT, Lariat, King Ranch, and Platinum 4X4. This variant matrix can also change from model to model as well.
Though this list can vary from model to model, and from variant to variant, we will play with the model range later. Instead, let us try to learn each of these components and how they help in a hardcore off-road setting. Let us start with the first item in our list, probably the most important one, the suspension.
Upgraded Off-Road Suspension
You cannot make a hardcore off-roader without playing with the suspension. Period. Ford FX4 package understands this and that is one of the common ingredients in it, irrespective of the model.
The off-road suspension in the Ford FX4 package includes taller springs, stronger shocks, and a lifted total package. This preps the truck for the abuse it may face off the beaten track. With all this ammunition up their sleeve, these trucks with the Ford FX4 package feel completely at home, away from the road.
Ford FX4 package uses Ranchero shocks for upgrading the tech in these trucks. This also lifts the trucks in the process. More room for bigger tires, yay!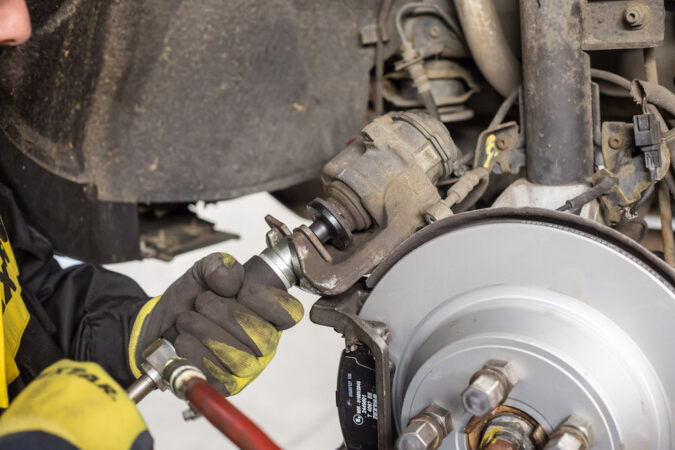 Suspension lifts can also improve your approach and departure angles. This can help you climb up or down steep slopes without having to scratch half your bumpers on them.
Once you are up a hill, the lifted suspension helps you with another treat. More ground clearance and higher breakover angles. This ensures that you do not scratch your truck's underbelly on the crest.
The lifted suspension also comes with an additional advantage in the form of higher water wading capacity. You can ford deeper streams and other water bodies with no worries. Slap on a snorkel and you are set for a day of scuba diving. You know, figuratively. Do not try it.
Electronic-Locking Rear Axle
To understand the functioning of an electronic-locking rear axle, you will need to understand how a differential, and locking differential work.
When a truck takes a curve, all wheels do not travel at the same speed. Consider two wheels on either side of an axle. On a curve, the outer wheel must travel a longer distance than the inner wheel. Hence the speed of the inner wheel should be lower than the outer wheel.
If the wheels spin at the same speed, the truck can lose control and slide out of its path. The differential acts here to split the power between two wheels on an axle. This facilitates the tires to rotate at two different speeds.
The locking differential becomes a requirement when you go off-road. Imagine a situation in which one wheel on an axle is off the ground while the other is touching it. Due to simple physics, the power from the engine will be routed to the path of least resistance, i.e., the wheel in the air.
Combining this with the ability of differential to channel power to any side, this wheel will keep on spinning. You are stuck. A locking differential helps you lock the diff, splitting power equally to both wheels. Hence the wheel on the ground gets some power too, and you are out of the ditch.
Electronic-locking rear differentials make this operation even smoother. Regular locking differentials are a mechanical system. But electronic units use sensors on the wheels to detect a spin and electronically lock the differential. This automatically splits power to both the wheels, helping the vehicle climb out of an obstacle or drive over slippery surfaces. Being an electronic setup, it is quicker to judge the situations ad kick in when needed.
All-Terrain Tires
Which off-road package is complete without a set of chunky rubber? None. Ford FX4 package is not an exception as it adds all-terrain tires to the vehicle as an optional extra.
These tires can provide better grip while driving over loose surfaces like mud or snow, or in general off-road conditions. This helps an awful lot as the rubber is the only contact patch these vehicles have with the terrain when they go off-road. No matter how much four-wheel-drive wizardry they pack, it will all be useless if they did not have the tires to match.
Hence, the Ford FX4 package adds in the tougher tires, but there is a catch. You must pay extra for them. Bummer, for sure. Yet, considering the value they bring to the table, it really is a fair investment to make. Especially, if you are buying your truck to hit the rocky trails.
The all-terrain tire sizes vary from vehicle to vehicle, and from variant to variant. For instance, in the 2022 Ford F-150 range, the lower variants (XL and XLT) get 17-inch AT tires while the higher LARIAT trim gets 18-inches.
What if you did get stuck after all these tech. This is where recovery kits for off-road vehicles come in handy. Here is a good recovery strap we found on Amazon, for your winch.
If you are not into off-roading and are looking for a general emergency kit for the road, look no further. Here is a good example we could find.
Rock Crawl Mode
This is one of the latest additions to the Ford FX4 package. Featured in the Ford Bronco first, then in the Super Duty and the latest F-150, this nifty feature is a work of art.
As the name explains it well, the rock crawl mode helps you crawl over rocks. When in four-wheel-drive low, the rock crawl mode constantly changes the transmission, traction control, and several other settings to improve the low-end torque.
On rocks, it is easy for a wheel to slip as well. When this happens, the rock crawl mode kicks in and applies the brakes on that wheel. This sends more power to the other wheel which has better traction.
The rock crawl mode is a handy addition to the Ford FX4 package that elevates its ability off-road.
Hill Descent Control
This is an electronic feature that comes into its own when you descend a slope. As its name suggests, it controls the descent, helping you keep a steady speed.
If you drive a stick shift (or want to learn how to drive a manual), you must know how to safely climb down a slope, thanks to engine braking. But in most cars, we have an automatic gearbox. This takes away the ability to stay in a gear and control the speed during the descent.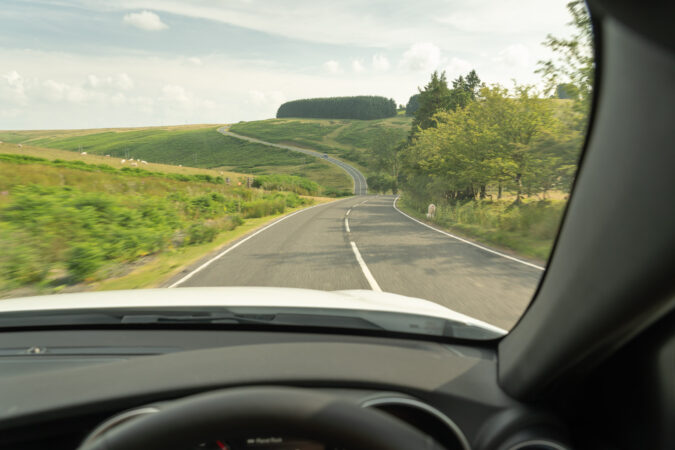 Hill Descent Control helps the driver by applying the brakes while driving down the hill. In some vehicles, it also controls engine torque. Ford FX4 package adds this as it takes away the stress of having to constantly brake while driving down a mountainside. It can also be of great help when you are off-roading.
Ford FX4 package offers this feature in many of their trucks. Many other Ford vehicles also get Hill Descent Control as a part of their standard package as well.
Additional Protection
If an extreme off-road package must be complete, you need more protection. Ford FX4 package is no stranger to this norm, and it has thrown in a bunch of them.
While rock crawling, the vital parts of the engine, transmission, transfer case, differential, etc. are all exposed under the vehicle. A wrong move over a boulder at the wrong speed can send these crashing into the boulder. Expect a loud bang when that happens. Not to mention the inevitable oil leaks, breakdowns, towing drama et cetera that are sure to follow.
For your off-road-ready vehicle to be complete, it is hence mandatory to sport some protection. Ford FX4 package employs numerous skid plates for this very purpose. It protects many vital components like the fuel tank, differential, and transfer case. These are made of heavy-duty metal that can take quite a beating.
Other Additions
Ford FX4 package takes care of most off-road essentials, we have already seen that. Moreover, it also takes care of a few minor details as well. These small features may not sound groundbreaking but can make your off-roading adventure a whole lot more convenient.
The first addition to this bunch is tray-style floor liners. As opposed to flat floor mats that leak water and dirt into the underlining, these floor liners collect them within it. Preventing moisture and dirt from contacting the underbody can keep away rust in the long run. The tray-style liners also make it easy to scoop up dirt and clean the interior after a solid muddy day.
Which Models Get Ford FX4 Package?
The 2022 Ford lineup is now heaven for SUV and truck fans. With legendary names like the Bronco, F-150, and Expedition ruling the portfolio, there is no shortage of off-road prowess.
But this does not apply to all these vehicles. In fact, it applies to only a few variants of a few selected models. Let us have a look at these models and what they offer. We will only be looking at the current offerings from the brand from the 2022 lineup.
Ford Maverick FX4 Package
What is a better way to start with, than the smallest of all the trucks from the Blue Oval? The Ford FX4 package in their tiniest truck offering, the Maverick is an $800 option that is exclusively offered with the 2.0-liter EcoBoost engine and the all-wheel-drive system.
Opting for the Ford FX4 package in the Maverick fetches you a list of enhancements. This includes a special 17-inch aluminum wheel shod with all-terrain rubber, front tow hooks, hill descent control, and off-road driving modes.
It also provides more protection to the vehicle in the form of a heavy-duty radiator, heavy-duty engine cooling fan, skid plates, and a trailer hitch receiver. This package also throws in a larger 6.5-inch screen in the instrument cluster, which is otherwise only standard on the top Lariat variant.
Ford Ranger FX4 Package
Stepping up the truck game, you have the Ford Ranger FX4. The Ford FX4 package in this truck gets a lot more goodies, and of course, a larger price tag. You will have to shell out $1,295 for kitting your Ranger up with this Ford FX4 package.
The Ranger's Ford FX4 package includes off-road suspension, electronic-locking rear differential,17-inch or 18-inch off-road tires, front tow hooks, and additional skid plates, on the mechanical side. Electronic goodies thrown into this package include Terrain Management System, Trail Control, and an off-road screen in the cluster.
In the Ranger, you cannot combine the Ford FX4 package with the similar Tremor Off-Road Package. It is also not available with two-wheel drive models. So, what do you do if you need a capable truck for your farm runs but do not need four-wheel drive?
Ford Ranger comes with a similar FX2 package for 2WD Rangers. This forgoes the four-wheel-drive tech but adds in the tuned suspension, electronic-locking rear-diff, larger tires, tow hooks, and the off-road screen in the cluster.
Ford F-150 FX4 Package
In the big-truck game, the F-150 is an unbeaten beast. It is no surprise that the largest selling car in the world gets a comprehensive Ford FX4 package. We have discussed this in detail in the previous section.
Ford Super Duty FX4 Package
Stepping up the truck game to its biggest daddy. But the Ford FX4 package on the Super Duty trucks is not as elaborate as its smaller brothers. It is a $400 option that adds Hill Descent Control, off-road suspension, some skid plates, and of course, FX4 decals.
Ford FX4 Package In SUVs
Ford's SUVs are very capable off-road but sadly they do not offer the FX4 package anymore. In the 2021 Range, the biggest SUV they have, the Expedition could be kitted with an FX4 package but not anymore.
But for buyers looking for an off-road-ready Expedition, there is a new Timberline variant that should fit your bill. The Timberline replaced the FX4 package in the large SUV's portfolio. But you should remember that instead of being a package that you can add to different variants, the Timberline is a new variant altogether. The 2022 Ford Explorer is also another SUV that gets this variant.
But if you need an off-road-ready SUV from Ford, why should you overlook the mighty Bronco? This off-roader too misses out on the Ford FX4 package, as it already has a lot of capable tech loaded into its variants, as standard. So even if you miss out on the Ford FX4 package in these SUVs, you are not going to miss any of the mud-bashing fun.
FX4 Trucks and Their Special Features
The characters "FX4" on Ford trucks stands for "Ford" and represents the premium 4×4 package.
Before the early 2000s, the premium 4×4 package from Ford was known as the "Off Road Package."
The FX4 package includes an improved suspension, skid plates, stronger Ranchero shocks, higher ground clearance, and a limited-slip rear end.
Most FX4 packages have automatic 4×4 shifting on the steering column.
Standard 4×4 trucks come with a standard suspension, lower ground clearance, and manual shifting into four-wheel drive.
The FX4 package is optional on the XL Mid, XLT, LARIAT, King Ranch, and Platinum 4×4 trims of the 2019 Ford F-150.
The 2019 F-150 FX4 package includes an electronic-locking rear axle, off-road-tuned front shock absorbers, and skid plates for the fuel tank, transfer case, and front differential.
The FX4 package is not only limited to the F-150 model and is also available on other Ford vehicles.
The FX4 package is for those who want to take their off-road performance to the next level.
The FX4 package is an excellent all-wheel-drive system and provides improved vehicular performance capabilities.
Ford FX4 Package: Is It Worth Investing?
The Ford FX4 package is an amazing addition to your truck if your primary intention with the vehicle is off-road driving. It brings in some serious off-road capability to the table. It is also well-priced, considering the tech it brings to the table. Sounds like a no-brainer does it not?