Are you planning to purchase a new or used Cadillac and you are asking yourself if are Cadillacs good cars? Well, if this is the case and you are in this situation, then you are at the right place because there will be a lot to cover on this topic where we will learn what is the best Cadillac.
Going out there on the market has never been more difficult. Why I'm saying this? I'm saying this because it is true. Nowadays there are a ton of carmakers and options to purchase. So, choosing a car can be somewhat more difficult than it used to.
It doesn't matter if we are discussing about new or a used car. Since new cars can also be really unreliable when it comes to some producers. And this is why you need to do proper research before you make a purchase. Whether we are discussing a new or a used car. And Cadillacs definitely are worth researching since they are somewhat more expensive than your average car. And you don't want to get something that is not working well.
This is why in this article, we are going to study the Cadillac history and who makes Cadillac. Then we are going to cover the present lineup of models that Cadillac has as well as the previous lineup and see what the future holds for this brand. After that, we are going to learn more about Cadillac's reliability and if are Cadillacs good cars.
Cadillac History (And Are Cadillacs Good Cars)
Now before we get to more complex topics and learn if are Cadillacs good cars, let's discuss a bit of the history of Cadillac. This small history lesson is going to be a really fun read that will help you understand the story behind Cadillac and have a better understanding of their longevity in the car market.
So, let's get into it. Cadillac as we all know is an American carmaker. This brand was formed in 1902 and was among the few car brands that existed at the time. The only older car brands in the US were Oldsmobile, Buick, and the Autocar Company.
The Cadillac brand got its name after Antoine de la Mothe Cadillac. He was a French explorer who founded the town of Detroit. And the Cadillac logo is wearing the Cadillac coat of arms.
And soon after its founding, this company established itself on the market as a serious player. More precisely it established itself as the luxury brand for the rich Americans who thought that a regular Olds or Buick was a poor man's car.
Another thing to mention is that this brand was one of the first carmakers except for ford to develop a V8 engine and this design has set the standard when it came to big displacement Cadillac engines that we still enjoy driving today here in the US.
Cadillac is sold all around the world but the prime focus markets are the US, Canada, the Middle East, and China. But are Cadillacs good cars? Well, more on that we are going to cover later on in the article after we learn more about who makes Cadillac.
Who Makes Cadillac (And Are Cadillacs Good Cars)?
In the previous chapter, we learned more about the foundation of Cadillac and its history. Now before we cover if are Cadillacs good cars, let's elaborate a bit more about who makes this brand. What is the ownership structure? Knowing this will help you understand with which other car makes Cadillac is sharing parts. So, let's get into it.
What is really interesting to know is that this company was founded on what is left of the first company by Henry Ford which was the Henry Ford Company. Henry just pulled out from the business because there were disagreements among the investors. So, later on, he founded the Ford Motor Company.
The first company was renamed Cadillac and started producing cars in 1902. Then this company merged with Leland & Faulconer Manufacturing in 1905 and formed the Cadillac Motor Company.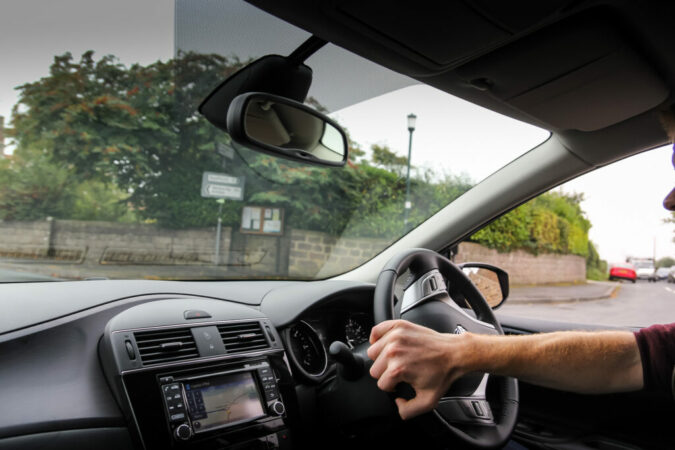 And in 1909, this company was purchased by General Motors and Cadillac became one of the divisions of GM. And this still holds to this day.
Cadillac is basically a luxury brand by GM. This means that these models are a scale-up above the GMC and the Chevy cars and trucks. Targeting the most wealthy Americans. Even though nowadays Cadillac is a far cry from the brand it was in the 50s, 60s, and 70s.
So, what is important for you to know is that the modern Cadillac has a fair amount of parts shared with other GM makes. Namely, Chevy, Buick, and GMC.
In the past, GM also owned Opel, Vauxhall, and Holden. But these brands were sold in recent years. But are Cadillacs good cars? Well, more on that we are going to cover later on in the article. First, let's learn more about the Cadillac lineup.
Cadillac Lineup Of Models 2022 – Are Cadillacs Good Cars
Now before we dive into more complex topics and start understanding if are Cadillacs good vehicles. Let's learn more about the current lineup that this brand has to offer on the market. Knowing the models that you can purchase will make the look for a new car much easier. So, let's cover the current models briefly.
The current lineup of cars made by Cadillac consists of sedans and SUVs. The models from these brands are a scale-up above what you are going to see in Chevy or GMC.
Sedans
When it comes to sedans. We can say that there are a lot of options to choose from. There is the smaller model which is the CT4 and the bigger CT5.
And from each of these models, there are three versions. One is the standard or base version. The latter is the V version. Namely, the CT4-V and the CT-5-V. The V models are more upscale models than the base versions and are also quite more expensive.
But the last version is the Blackwing which is the sporty version of the V models. More precisely the CT4-V Blackwing and the CT5-V Blackwing. All these models are loaded. But you can add even more equipment to them.
So, if a base CT5 costs $45,000, a fully loaded Blackwing model will come to a cost of more than $93,000. But are Cadillacs good cars? More on that in a bit.
SUVs
The Cadillac lineup when it comes to sedans is richer and includes far more models than the sedan lineup. Which is kind of understandable since most of the sales nowadays go to the SUV category.
And when it comes to SUVs, Cadillac has a lot to offer on the market. Namely, their XT lineup of SUVs, which includes the XT4, XT5, and XT6.
What is characteristic of this lineup is the modern design language and improved looks. The new Cadillac models stand out from the crowd and look really well. Especially the XT6 which is a really good competitor to the Honda Pilot, Lincoln Aviator, Volvo XC90, and other models.
Also, they are relatively affordable for a luxury brand, even though they are SUVs, so a fully loaded XT6 will cost you about $58,000. Which is quite respectable.
But the crown jewel is the Escalade. The Escalade is the way to go for a lot of car buyers who want a full-size SUV that is more like a truck than an SUV. This behemoth starts at $76,000 and prices for a fully loaded model go far above $100,000.
This is understandable for this model since it is so large and packed with tech. But are Cadillacs good cars? We will get to that in a bit after we cover the past models.
Cadillac Past Models
Now before we learn if are Cadillacs good cars, let's cover some of the past models. Knowing the past models would be really useful for you if you are on the market for a used car.
What is worth noting is that we will not cover the older models that are from the 90s or even pre-90s. Mainly because they are so hard to come by and they also include some retro design that does not attract many buyers from the younger audience. So, we will focus on the 2000-year models and afterward.
If you are looking for a big full-size sedan, then the DeVille from 2000 to 2005 is the way to go. This model screams luxury and is packing a lot of features that focus mainly on comfort. So, if you want to feel special, then this might be the car you want.
Then there are the older generations of the Escalade. Frankly, these are the cars that you are looking for. You can get a full-size SUV for a good deal that is far below the MSRP for a brand new Escalade.
Another cool sedan model that sold really well was the CTS. This model was introduced before the CT-4 and CT-5 and these newer models were based on this car. There is also the STS which was another sedan.
On the other hand, if you want something sporty then the XLR would be a good deal. This model is based on the Corvette but in a sleeker more luxurious package.
Or if you want a luxury SUV and you don't want to spend a ton of money on a new car, you can get the Cadillac SRX. This is a mid-size SUV that was produced from 2004 to 2009 and sold fairly well.
The Future Of Cadillac
Now before we dive into the question of if are Cadillacs good cars, let's see what the future holds for the Cadillac brand.
And frankly, the future seems bright for this brand since they are planning to introduce a new fully electric model in 2023.
This model is also known as the Cadillac Lyriq. The Lyric is Cadillac's take on the electric market and frankly, this model is really promising. Frankly, it is one of the best-looking cars I have ever seen and unlike previous Cadillac models, this one is solely focused on the future.
The Lyriq is an SUV that will come in both rear-wheel drive and all-wheel drive and will produce 340 horsepower and 325lb-ft of torque for the base model and 500hp for the more upscale model.
It will also pack 312 miles of range and that will be the minimum for the base rear-wheel-drive model. This number can quite improve for the all-wheel-drive model.
The model is available for pre-order right now and if you want to pre-order one, you can just visit the official website and order one if you want to be among the first owners of this beautiful machine. But are Cadillacs good cars? Well, we will cover that in one of the following chapters. But first, let's learn more about the common problems.
Cadillac Common Problems (And Are Cadillacs Good Cars)
Now let's learn what are the most common problems that bother Cadillac vehicles. We will focus on three major categories. The first two would be the engine and transmission. While the other would be cosmetic issues and issues with the electronics inside of the car. Then we will learn if are Cadillacs good cars.
Engine Problems
Now before we learn if are Cadillacs good cars, let's learn more about the engine problems that these cars have. Let's learn if the Northstar engine is good or bad. We will focus only on this engine because this is the most common engine used on older models produced until 2011. So, if you are after one of these early 00s models, you will probably come across the Northstar engine.
Nevertheless, the Northstar engine carries some problems and these are serious problems in some cases and a ton of people are avoiding this engine precisely because of these issues.
The issues with this engine were small but really annoying to deal with and this frustrated a ton of owners.
These issues included blown head gasket, rear main seal oil leaks, oil consumption, carbon buildup, and valve cover oil leaks.
Even though these problems are not that critical that could ruin the engine, they are still expensive to fix. So, each of these repairs is at least $300. Especially the rear main seal and the head gasket.
Fixing these problems could easily cost you $1,000 or even more in some instances. So, are Cadillacs good cars? Well, more on that after we cover all of the problems.
Transmission Problems
The next problems that we would like to address are the transmission issues that these Cadillacs have. But are Cadillacs good cars? More on this in a bit.
When it comes to transmission issues, there are not many problems as with the Northstar engine. But still, there were reports with the transmission of the CTS and owners reported poor work of the transmission.
Namely, howling or whining noise when accelerating at speeds above 35 mph. Some owners even reported problems with the differential.
Also, on the 2021 GM vehicles which also include the Cadillac XT5 and XT6 models, there was a program to address problems with the 9-speed transmission.
A lot of owners reported the transmission getting locked in one gear or the transmission slipping gears. So, if you have one of these transmissions, you might inspect the transmission in-depth before purchasing to see if it's good or not. But are Cadillacs good cars? Well, more on that we will cover in a bit.
Other Problems
When it comes to this section, we are going to list a few other problems. But are Cadillacs good cars? We will get to that in a bit.
When it comes to problems with the Cadillac, it is worth noting that the AC condenser on models produced between 2014 and 2017 tends to leak. This is a major issue in models produced between these years.
There were also problems with delaminated infotainment screens on vehicles produced between 2013 and 2018.
The XLR roadster had many issues with panels and other interior components, most precisely with the roof. The roof simply detached itself because the adhesive material was of low quality.
On CTS models the rear bezel around the license plate tends to fall off while driving. So, a ton of people were losing these.
On the SRX SUV, there was a problem with the headlights. Moisture was getting trapped inside them.
And the last problem is the airbag recall. There was a big recall of 34 million cars that had Takata airbags and the recall was issued to replace these defective airbags. But are Cadillacs good cars? More on that in a bit.
Cadillac Reliability
Now before we learn if are Cadillacs good cars let's learn more about the reliability of this brand. In other words, how reliable are Cadillac models?
In this aspect, we can say that the reliability is somewhat similar to any GM product. Which is fairly good.
Cadillacs perform quite well. For example, JD Power has given them Quality Award recently. On the other hand, RepairPal has given the Cadillac brand a 3.0 out of 5 stars.
And frankly, this brand is right there. I would say 4.0 out of 5. Not exquisitely good like the German brands but still not bad after all. Especially the newer models that implement a ton of tech are a way ahead of the old models like the CTS in terms of quality and also reliability. But are Cadillacs good cars? We will answer more on that next.
Are Cadillacs Good Cars
So, are Cadillacs good cars? I would say yes, they definitely are. They are a GM brand and even though a lot of people do not like GM they still produce quality cars.
Especially the Cadillac marque which has given a new life in recent years with the new models. And if I had the money, I would definitely go for the CT5-V. One of the best sports sedans out there, period.
So, the overall impression of this brand is fairly good. It is up to you to research more on the models that you want and make a decision.
Cadillac Maintenance Cost
Another thing to cover before we conclude this article on the topic are Cadillacs good cars is the maintenance cost. How expensive is the maintenance on these vehicles?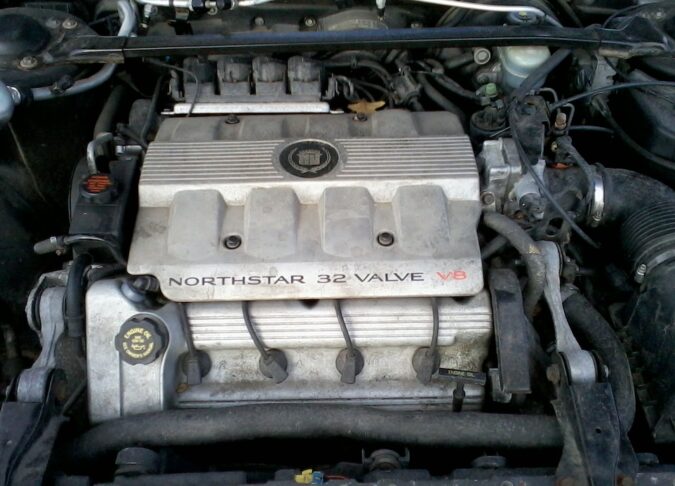 Well, I would say that they are a bit more expensive than your standard Chevy or GMC. But not by a big margin. They are still affordable for a ton of people and maintenance is not as complex as in some German makes like BMW or Mercedes.
Conclusion To Are Cadillacs Good Cars
In this article, we have covered quite a bit on Cadillac and we learned a ton about the history of this brand and who makes them
Then we have covered the past, present, and future lineups of this brand. After, we learned the common problems with the engines and transmissions and gave our comments on the reliability, and learned if are Cadillacs good cars after all.
F.A.Q To Are Cadillacs Good Cars
Now let's answer some frequently asked questions.
What Is Cadillac
Cadillac is a luxury car brand from the USA. They produce luxury cars since 1902 and they are owned by General Motors serving as GM's luxury division. They produce a number of different models. Namely, the CT-4, CT-5, XT-5, XT-6, and Escalade.
Is A Cadillac A Luxury Brand
Yes, they are a luxury brand. They are the same for GM as the Lincoln marque is for Ford. They produce the most upscale models that are available on the market. Namely, the Escalade, the CT-4, CT-5 sedans, and the XT-5, and XT-6 SUVs.
Who Makes Cadillac
Cadillac is a division of General Motors. So, we can say that they are owned by GM and they are made by GM. Even though a ton of the design process is conducted under the Cadillac's roof. Especially the engines that are produced for this model like the Northstar and Blackwing.
Are Cadillac Good Cars
Yes, they are fairly good cars. They are not perfect though. They still are troubled by the same problems as other GM products are because they share a lot of the components with other GM makes and models.
Are Cadillacs Expensive To Maintain
Yes, they are expensive to maintain. But not crazy expensive. Even though they are a luxury brand. They are fairly cheaper to maintain than a BMW or a Mercedes for example.
Are Cadillac Parts Expensive
Yes, they are a bit more expensive than the standard Chevy parts. But not by much. So, if you worry about the maintenance. You should consult with owners that have that specific model. You can find them in online groups or forums and get first-hand information.